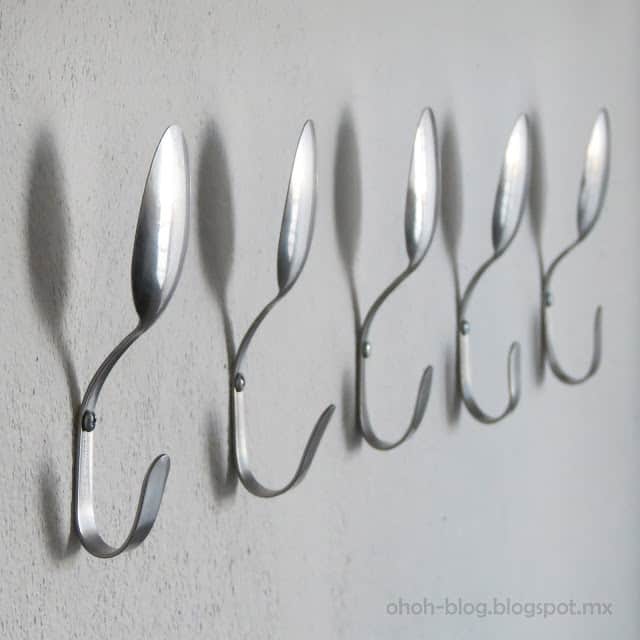 Nothing really new, I just wanted to show you my version of the spoons coat hanger. Easy and cheap!! Don't forget to keep a few spoons to eat breakfast's cereals! (not like me).
Nada nuevo, solo quería mostrarles mi versión del "gancho-cuchara". Muy fácil de realizar!! No se les olvidan guardar unas cuantas cucharas para los cereales del desayuno! (no como yo)

Some explanations, drill 2 holes (that way the hook will not turn…not like mine) in the handle, bend the spoon and fix into wall with plugs and screws. Simple.
Algunas explicaciónes, perfore dos agujeros (para que el gancho no gire .. no como los míos) en el mango, doblar la cuchara y fijear en la pared con taquetes y tornillos. Simple.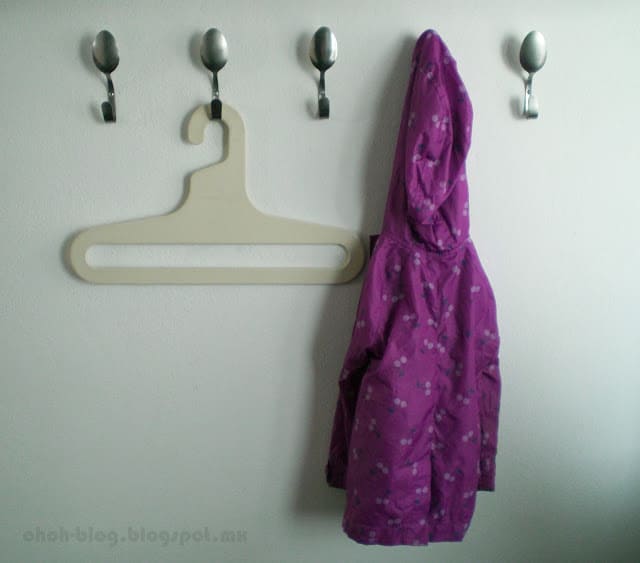 If you like this post, please share it and make your friends enjoy it!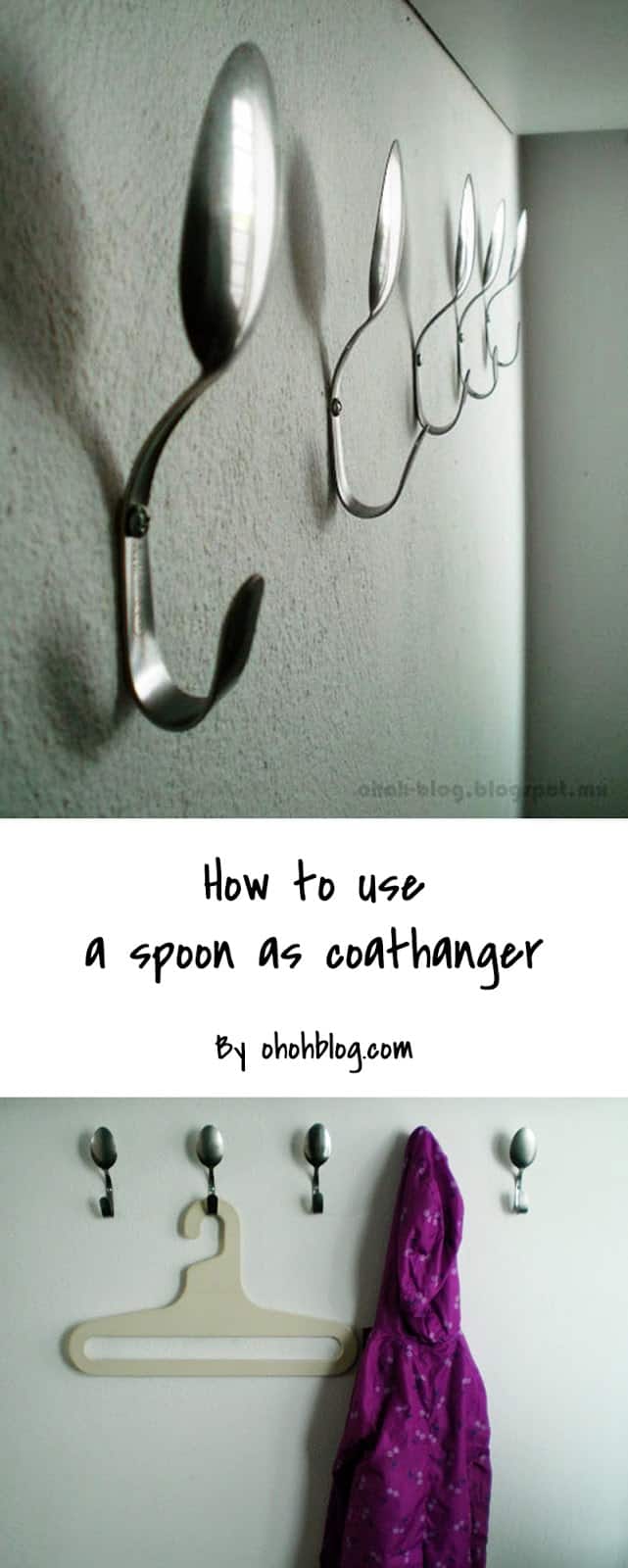 Amaryllis