Another version of the classic lamp made with a bottle. I have seen many DIY painting on glass on blogs lately. It gave me the idea to paint the bottle. I just put acrylic paint in the bottle and turned it on itself to spread out the paint everywhere. Then I left drained it a few hours, and let it dry a few days. I don't know if it will hold over time, but for now, it looks nice.
Otra versión de la clásica lámpara hecha con una botella. He visto a muchos DIY de pintura sobre vidrio en los blogs últimamente. Esto me dio la idea de pintar la botella. Puse pintura acrílica dentro la botella y la gire sobre sí misma para extender la pintura por todas partes. Después dejé la botella drenarse unas cuantas horas, y la deje secar unos días. No sé como la pintura quedara después de un tiempo, pero por ahora, se ve bien.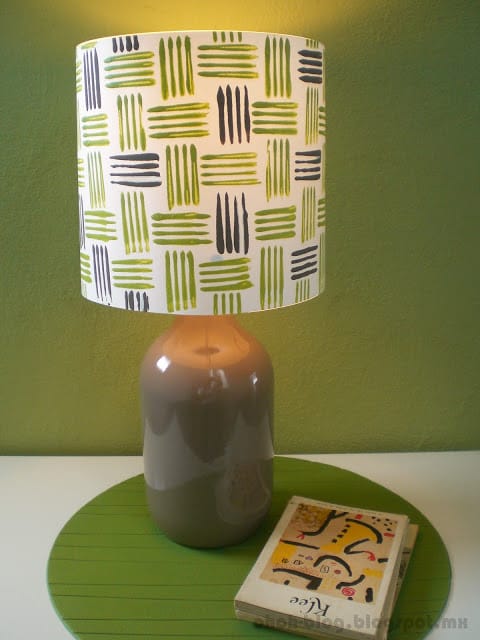 Here comes the tutorial, let start with the material you will need:
Aquí empieza el tutorial, vamos a empezar con el material que van a necesitar: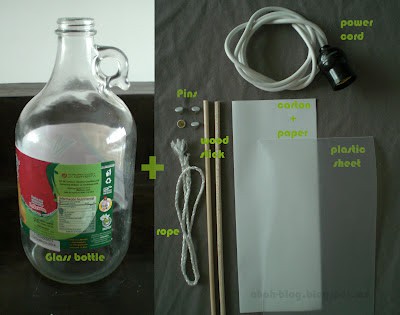 Then the steps to follow:
Después los pasos a seguir: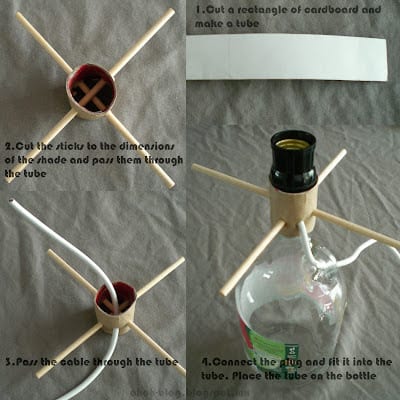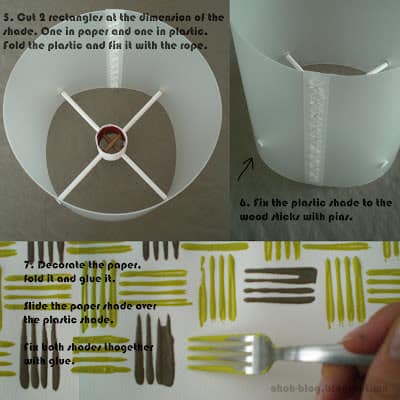 Et voila!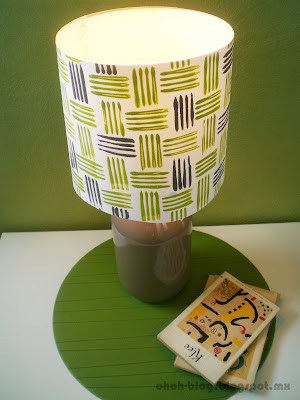 If you like it, make your friends enjoy this post!

Amaryllis