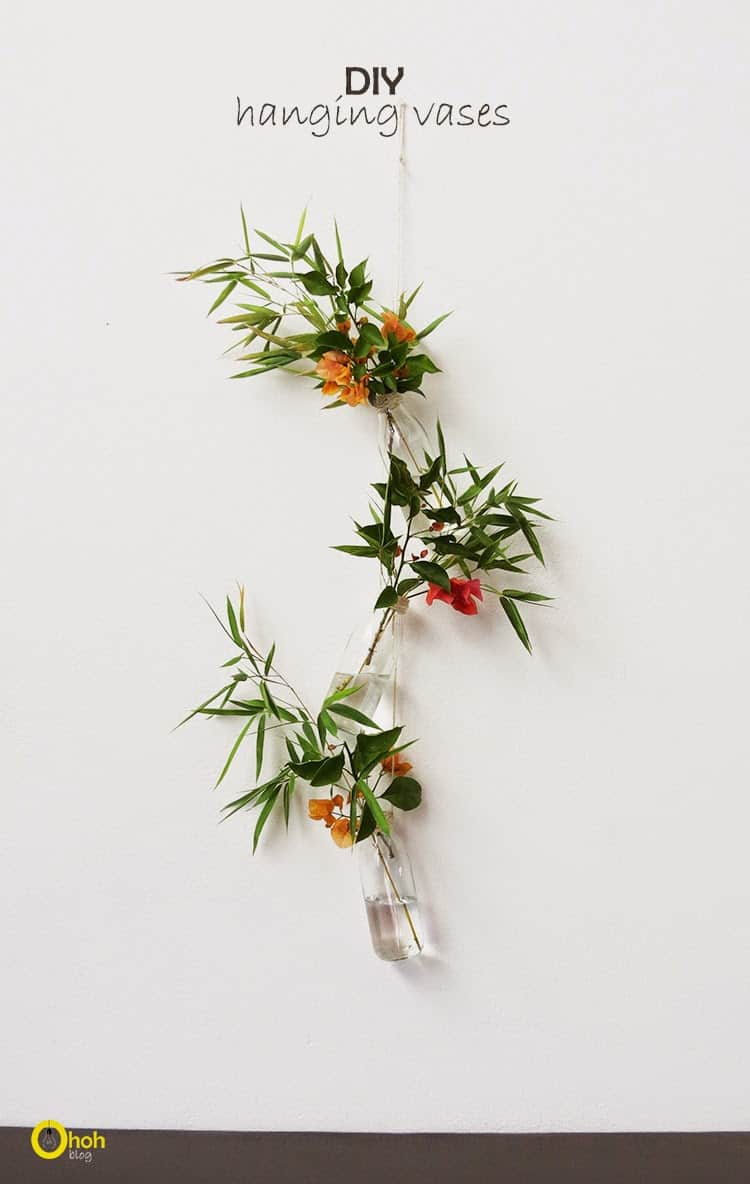 If you are looking for a cheap idea to make vases, this DIY is for you.
You will just need a few simple supplies to make these pretty hanging vases with recycled glass bottles.
They are an excellent way to add flowers and greens everywhere. You don't need any support like a table, a piece of furniture or a window sill to put your flower vase on. It's a nice decoration idea for small living spaces.
It's also a great option if you like to propagate some of your plants. You can hang your little homemade nursery next to a window and watch your plant grow roots.
[ This post probably contains affiliates links, our full disclosure policy is really boring, but you can read it HERE ]
RELATED: How to customize a planter with a sharpie
RELATED: How to make flower vase with concrete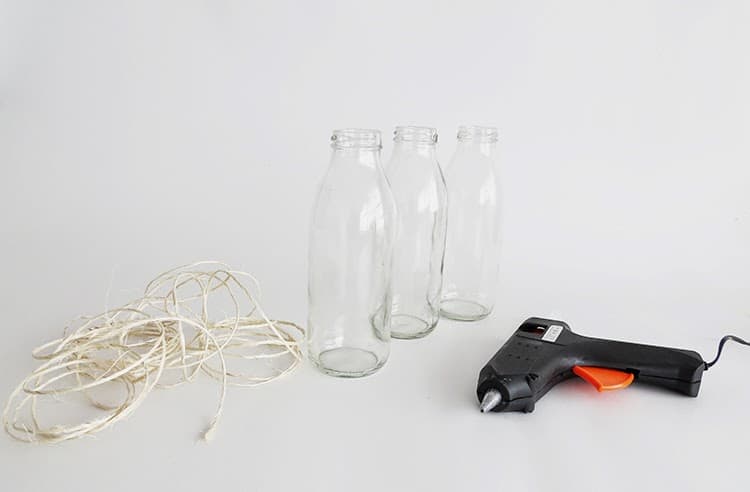 How to make hanging vases with bottles
Materials you will need to make these cute vases
A little tip: Some glass bottles have labels printed on them (like date or numbers) to remove them easily use this
household product
.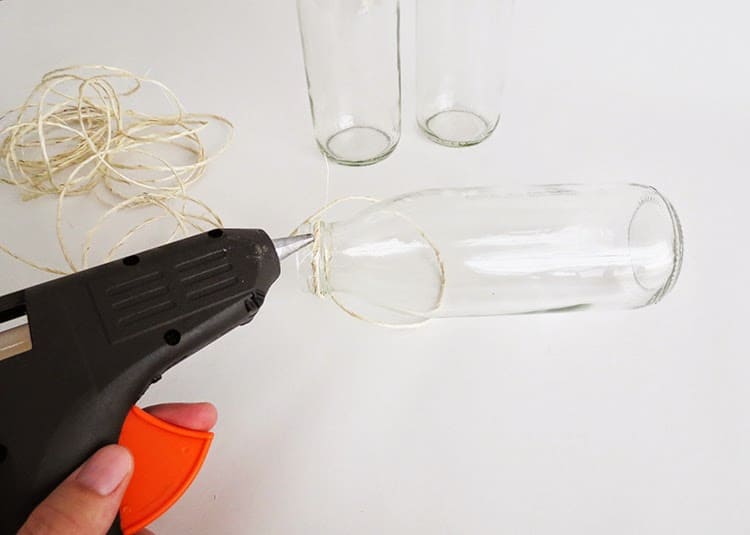 Tie a knot with the rope around the first bottle and glue. Wraps the rope around the bottleneck and add dots of glue to hold it in place.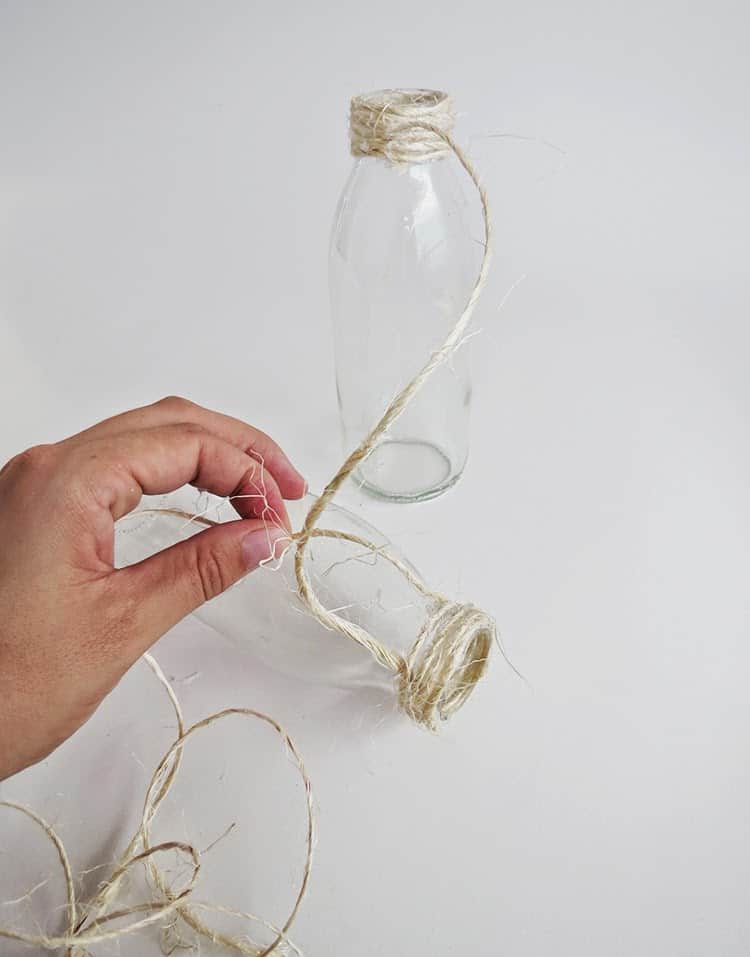 Do the same with the second and the third bottle. Wrap rope around the bottleneck and glue. Try to have the same rope distance between each bottle.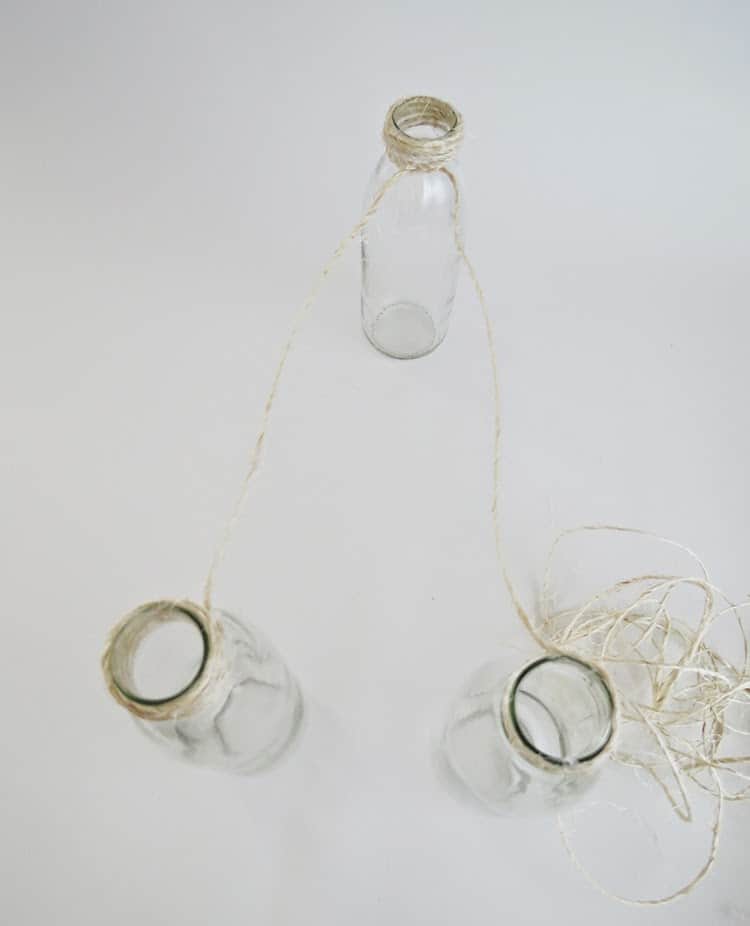 Make a loop knot at the end of the string and hold your vases where you like! Nice and simple!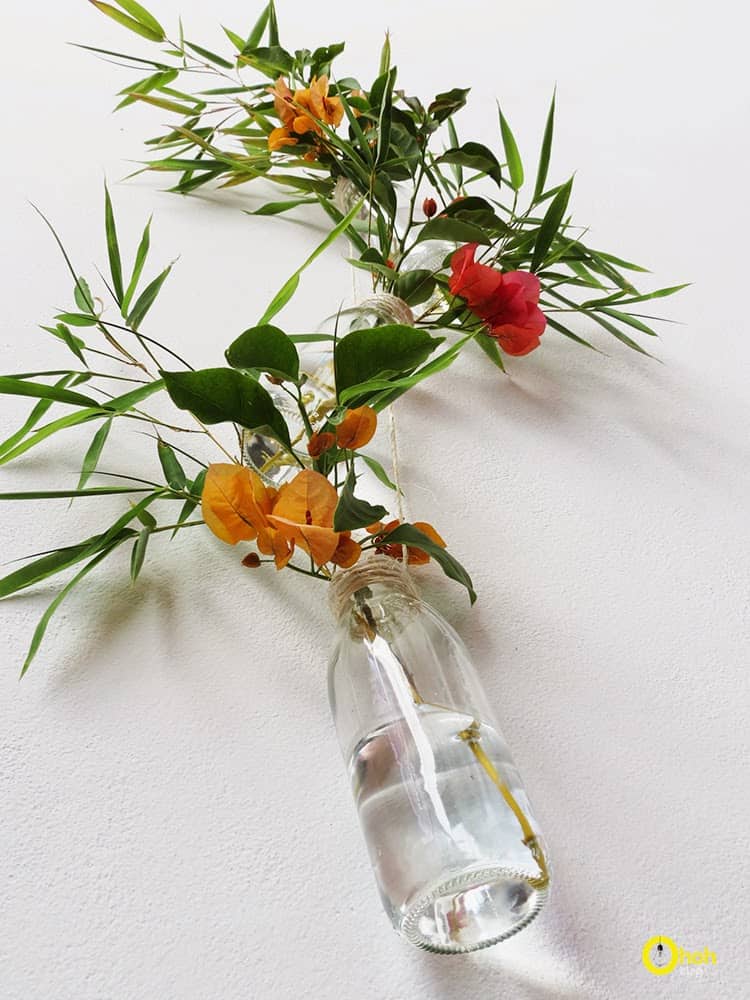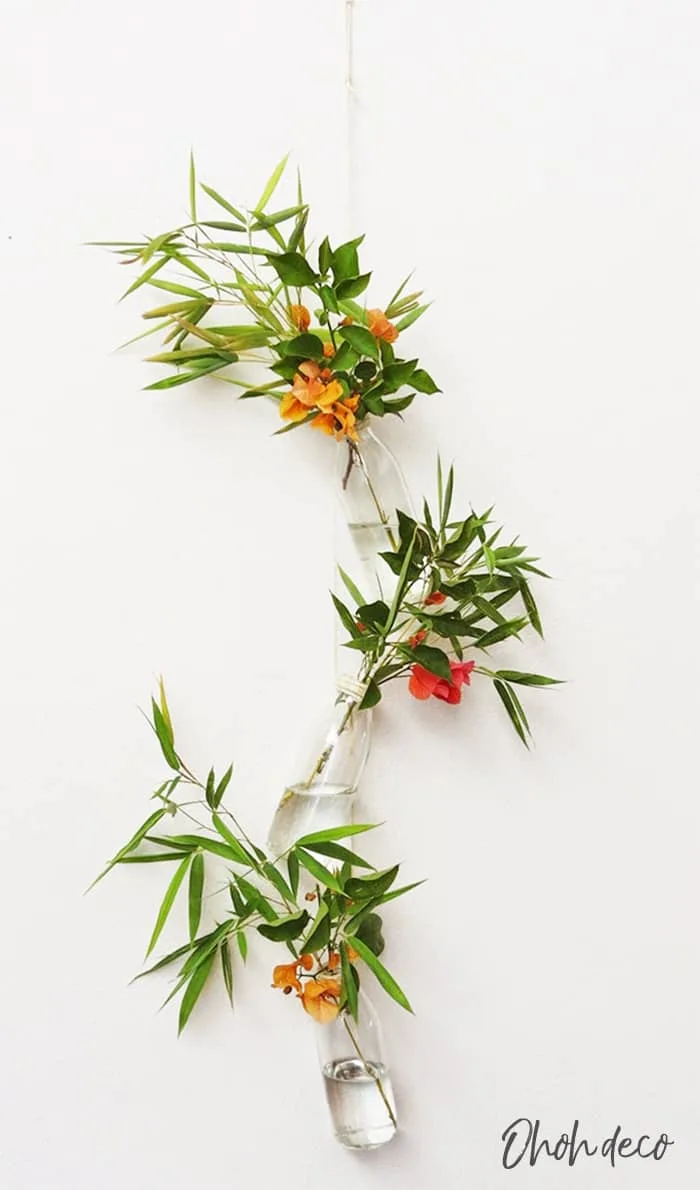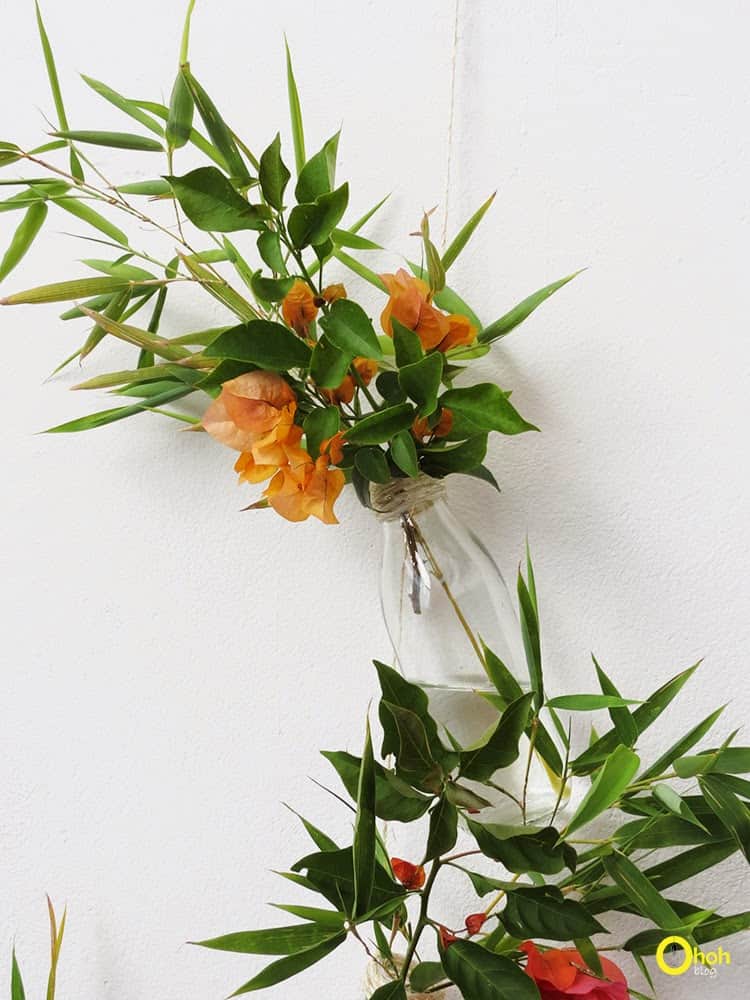 Want to remember it? Save this easy DIY hanging vases in your favorite Pinterest board.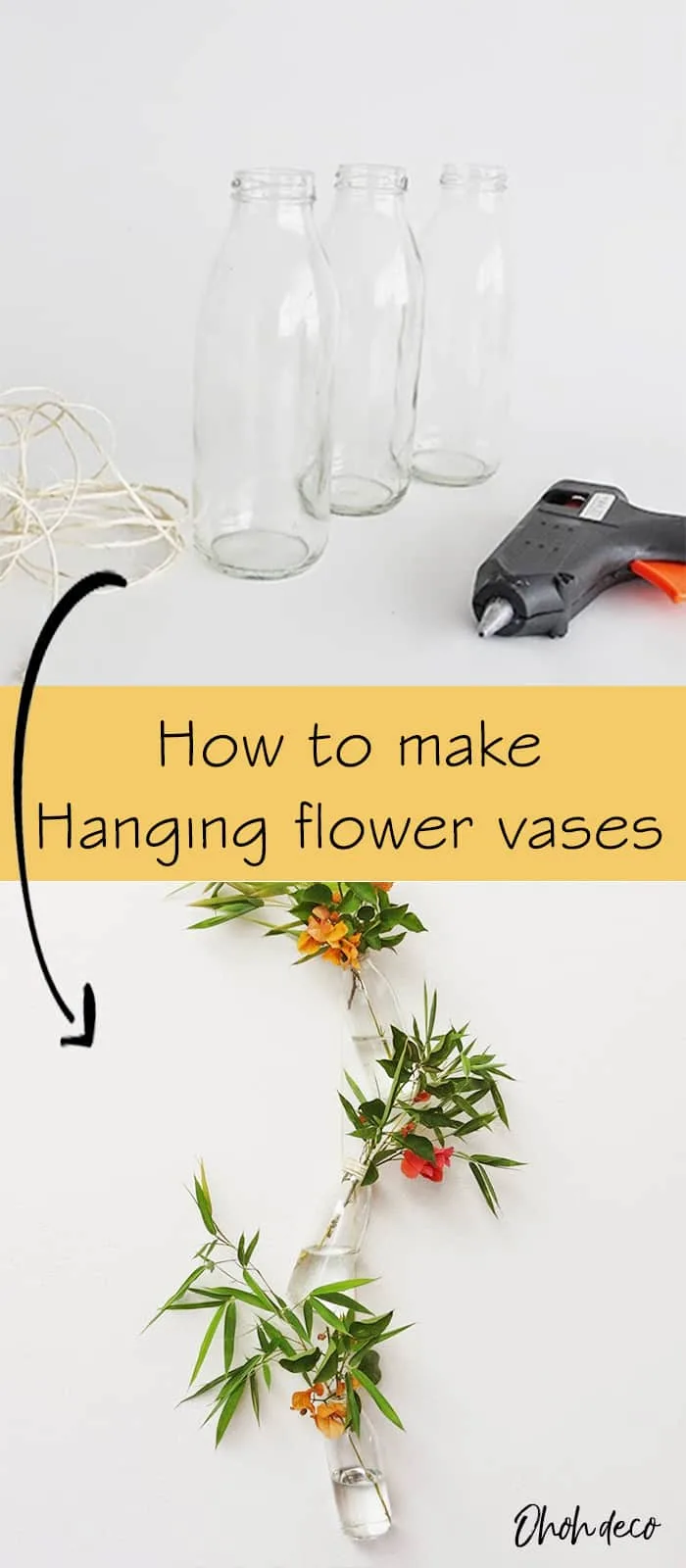 You will find all the tutorials featured in the video on my "Best DIY" page.
Amaryllis