Discover how to make a stunning DIY flower vase with concrete and glass jars, unexpected and unique materials for a beautiful addition to your home décor.
This blog post will guide you through each step to creating your very own masterpiece, including tips and tricks for achieving the perfect texture and finish.
I like to bring back wildflowers from our walks, small size vases are perfect to display them.
Tiny flower vases are cute and they also make perfect centerpieces to decorate a table.
Today, I show you how to make creative vases upcycling jars and glass bottles. It's very simple to make and almost cost-free.
[ This post probably contains affiliates links, our full disclosure policy is really boring, but you can read it HERE ]
RELATED: How to make a concrete vase
RELATED: DIY Concrete Christmas ornaments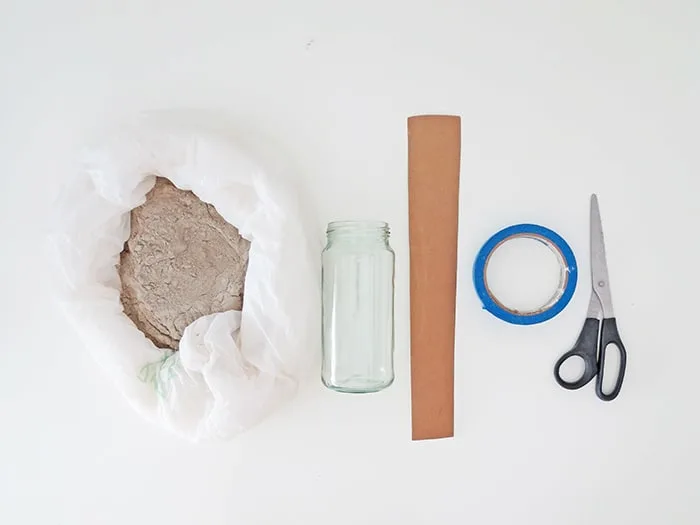 How to make a Flower vase with cement?
Materials you will need to make this project:
Glass jar or glass bottle
Scissors
Paint
You can use any concrete leftover you have around to make these vases. If you have to purchase some
I suggest this one
. It's great for craft projects and comes in small bags.
You can watch the video below to find out how to make a vase with a glass bottle. If you prefect to use a jar, scroll down for the tutorial.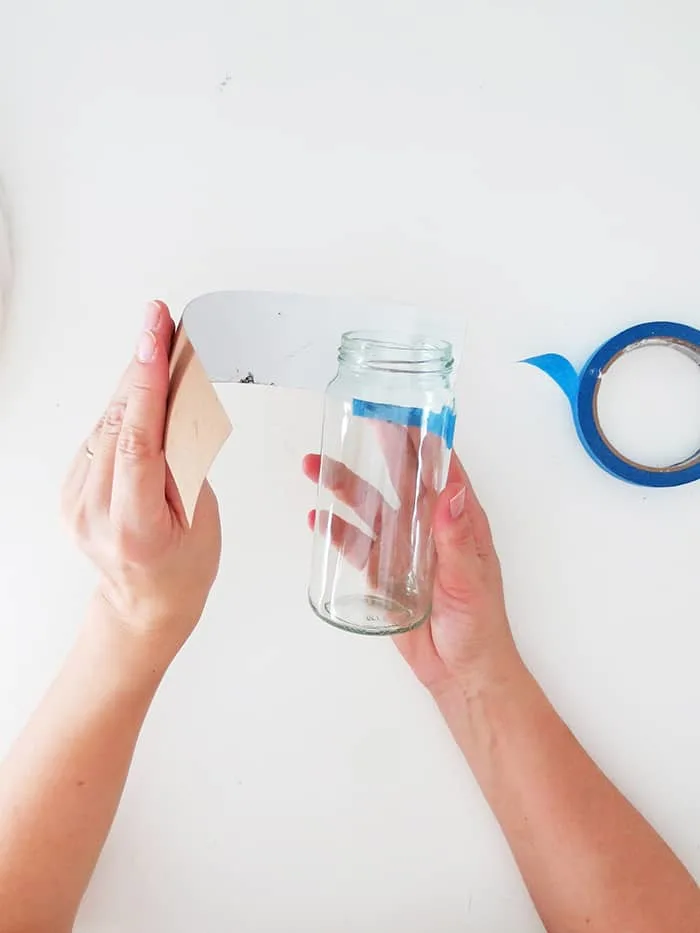 Grab a clean glass jar or a bottle. Cut a strip of cardstock and wrap it around the jar neck.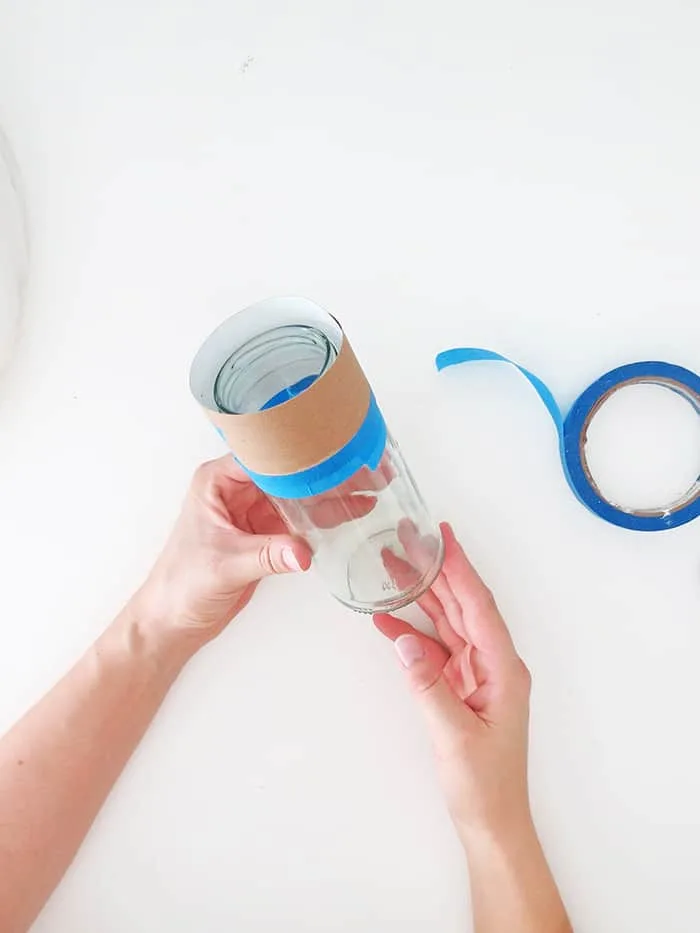 Fix the cardstock on the jar with some tape.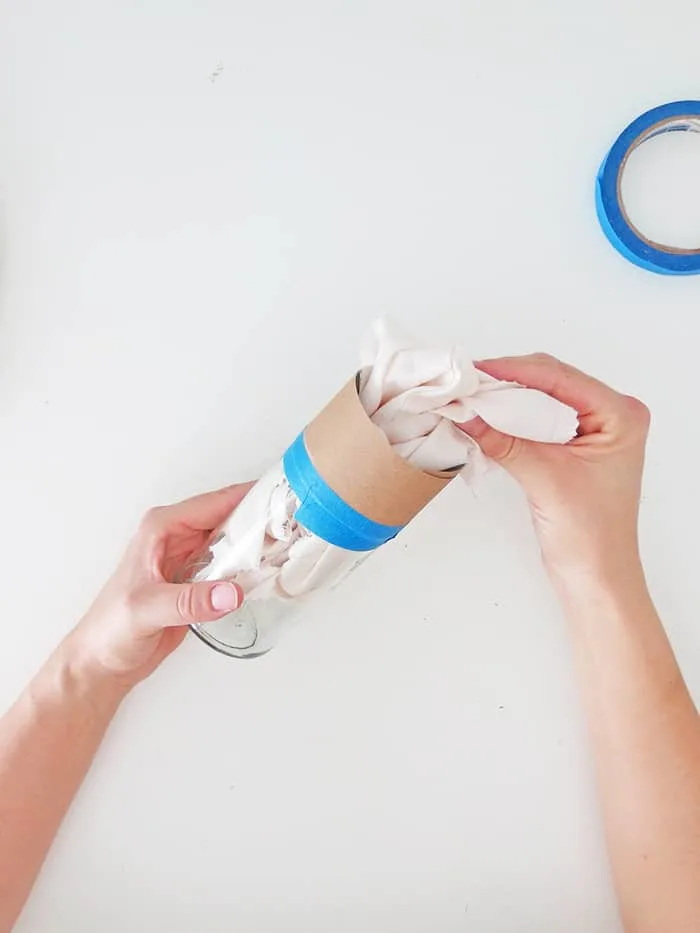 Put a cloth or some paper inside the jar to prevent the concrete from dripping inside your container.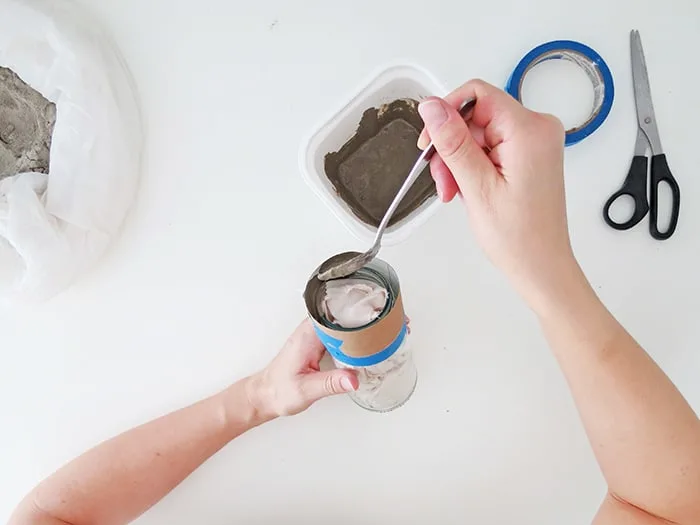 Mix the concrete (I suggest you use this one) and pour it around the jar neck. Add concrete until it reaches the jar top.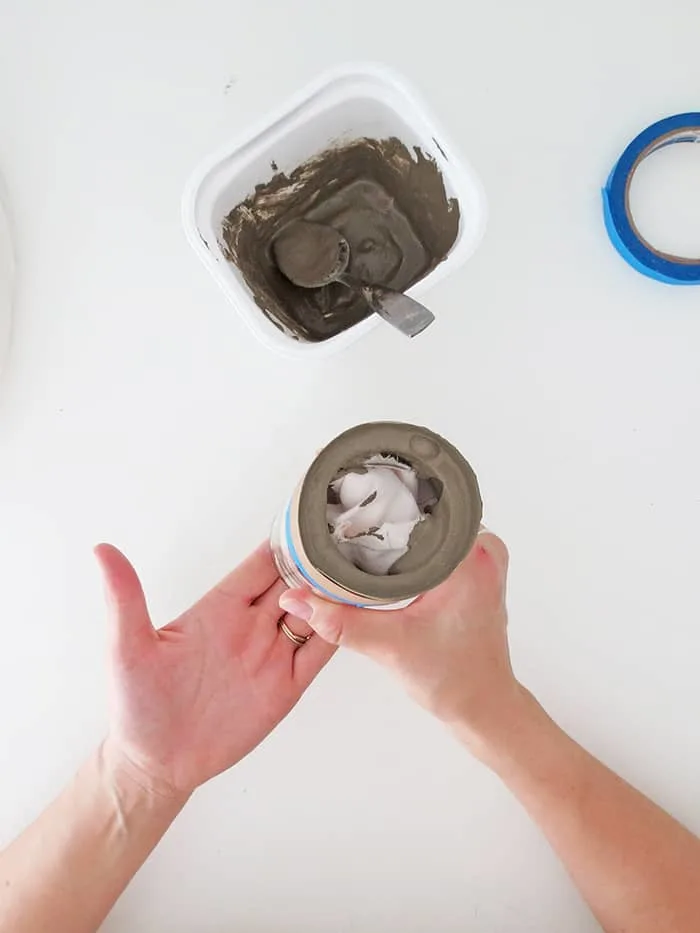 Hit the bottom of the jar to level the concrete and to take off the air bubbles.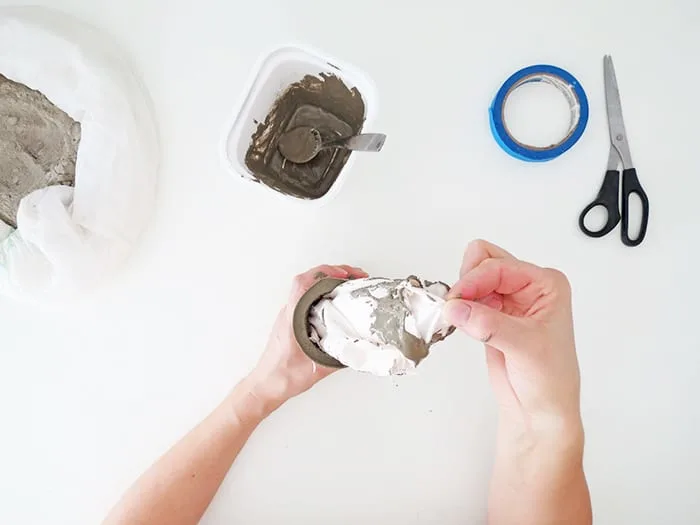 Take off the cloth and let dry for 1 or 2 days, refer to the package instructions to find out the drying time.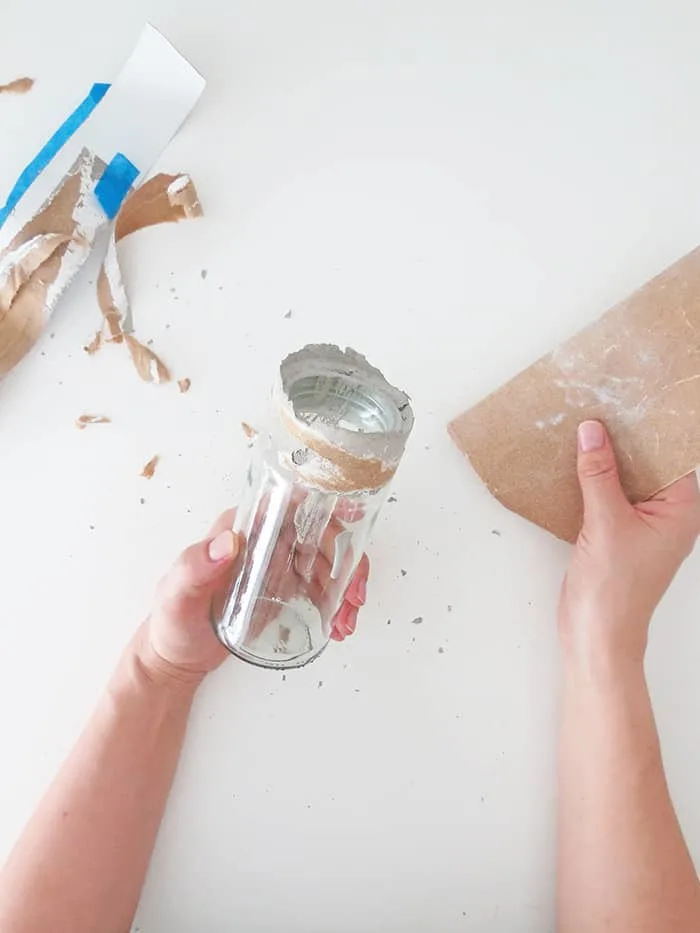 Once the concrete is dry, remove the cardstock.
The cardstock I used has a white side who stayed stick with the concrete. So it was a little tedious to remove it. Use better the brown side or some plain cardstock.
To avoid the cardboard to stick on the concrete you can also layer it with
this common product
.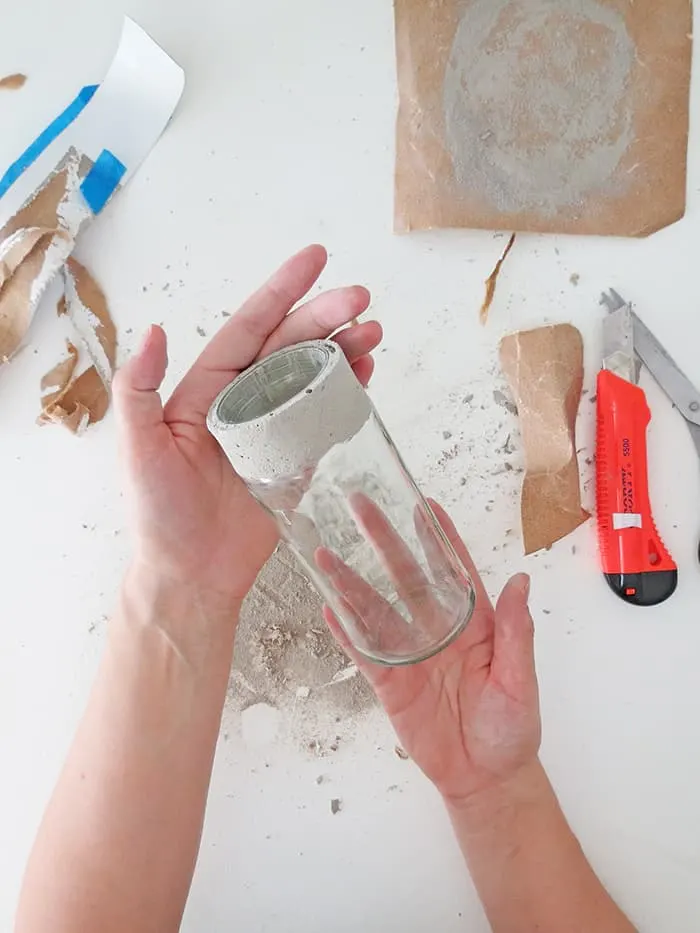 Sand the concrete to have a smooth and clean finish. Then pass a wet cloth on the vase to remove the dust.
Grab some acrylic paint and add some color to your vase. I only applied one coat as I wanted the concrete texture to remain visible.
For all my DIY I use
this paint brand
. They have amazing colors and offer samples, which is perfect for crafts and small decoration projects as these vases.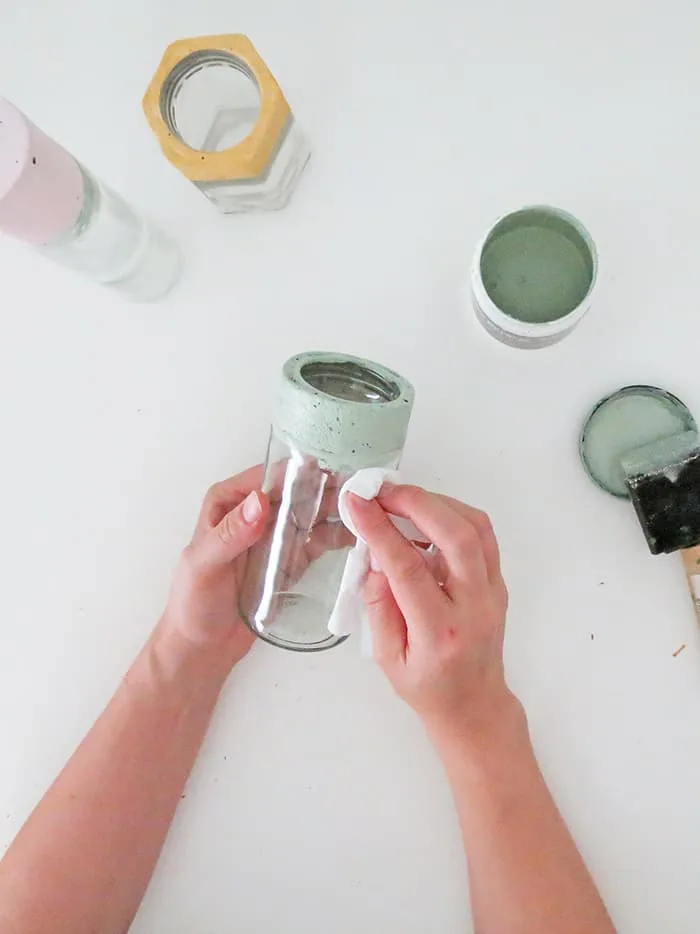 Remove paint stain with a clean cloth, let the paint dry and done!
RELATED: Easy DIY concrete candle holders
RELATED: Simple hanging vases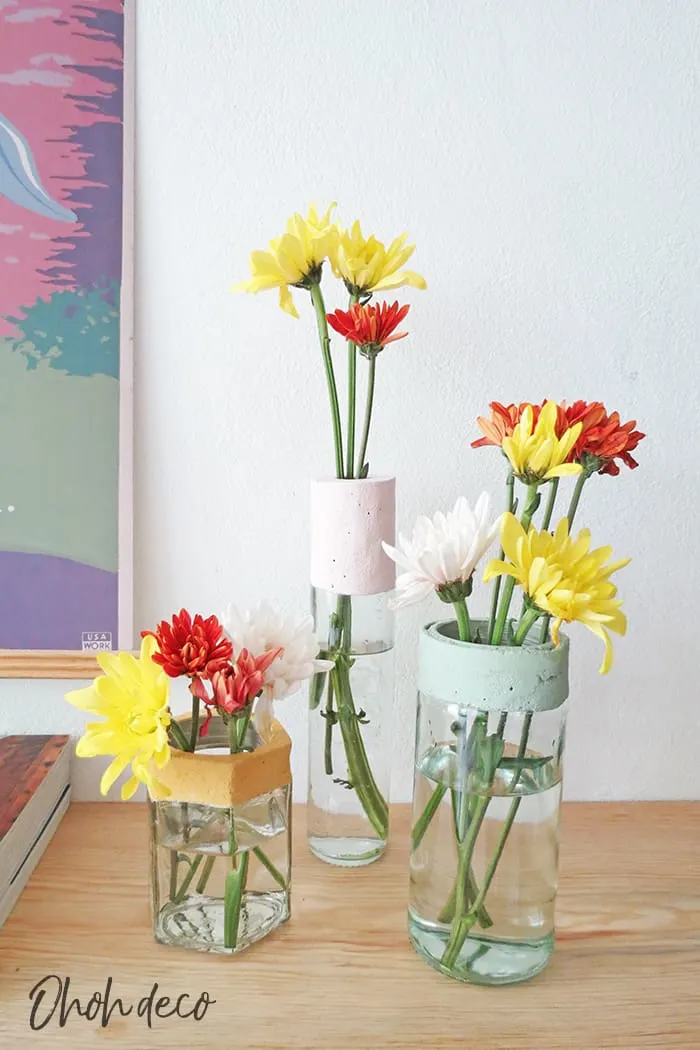 Have fun trying different jar sizes and shapes. You can make tall a vase using a wine bottle or a mini flower vase upcycling small jars.
You can paint your flower vases in different colors or use the same shade.
These DIY flower vases with concrete are super easy and very cheap to make. It's a nice idea to make centerpieces for a wedding or a dinner party.
Tell me, which color would you like to paint your vase?
Watch the video tutorial of the DIY concrete vases
I hope you will enjoy creating your very own DIY flower vase with concrete and glass jars. Not only is this an unconventional and unique addition to your home décor, but it also allows you to showcase your creativity and craftsmanship. Give it a try and see the beautiful results for yourself!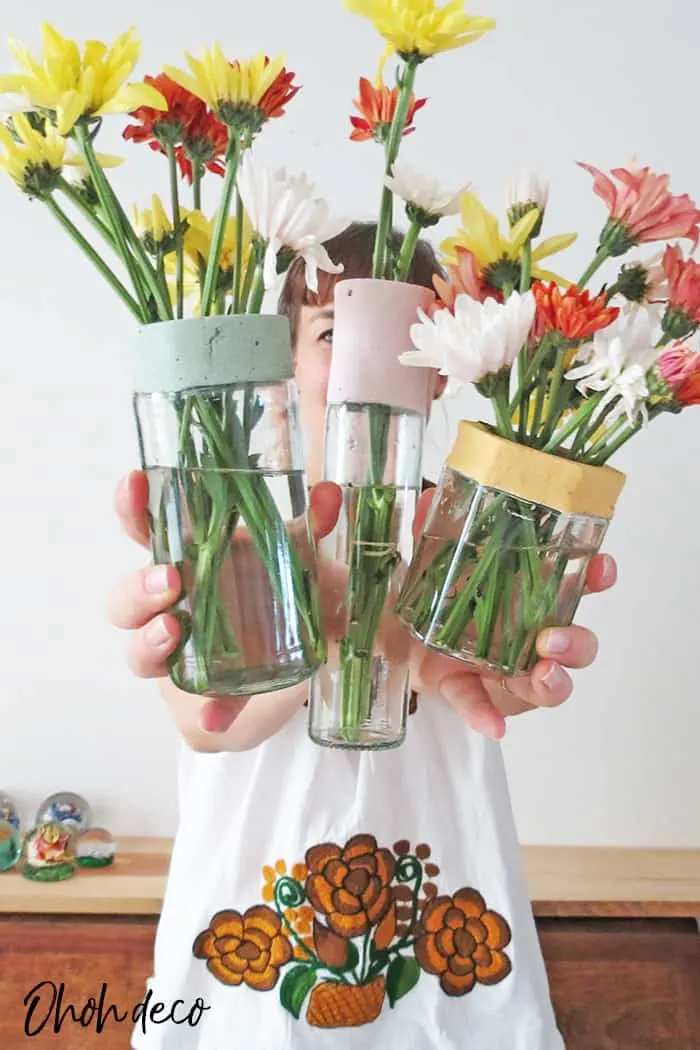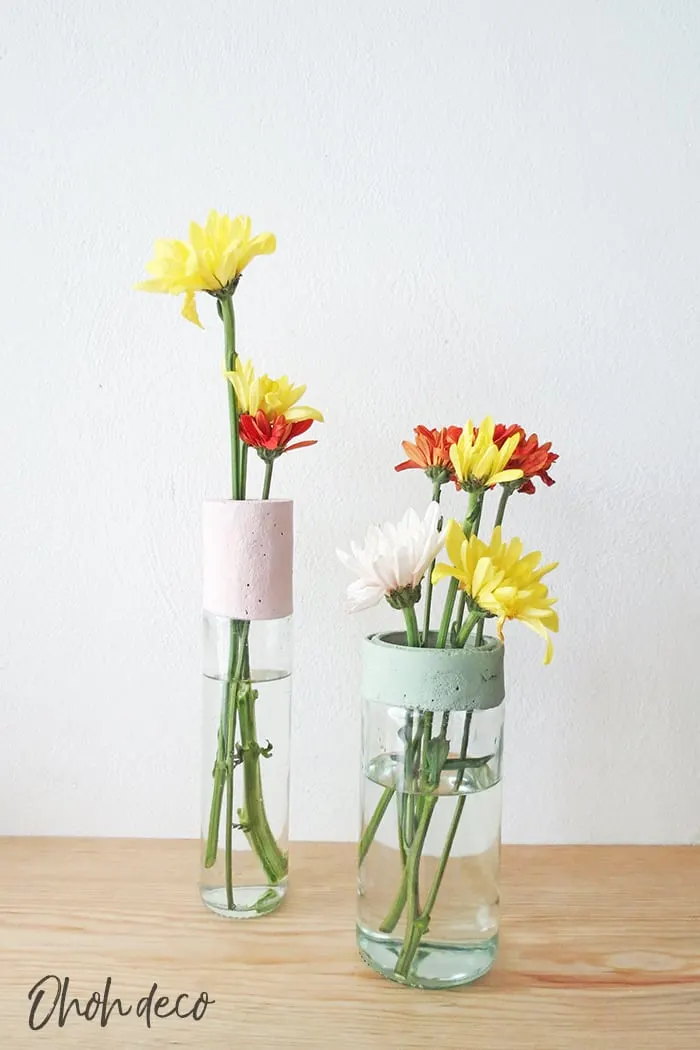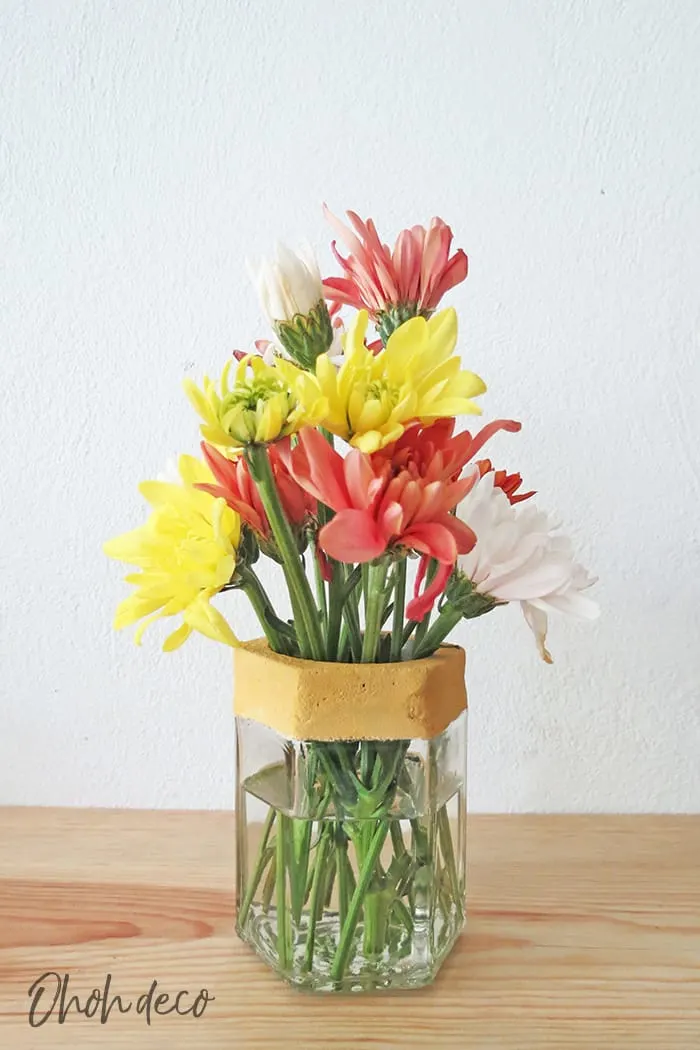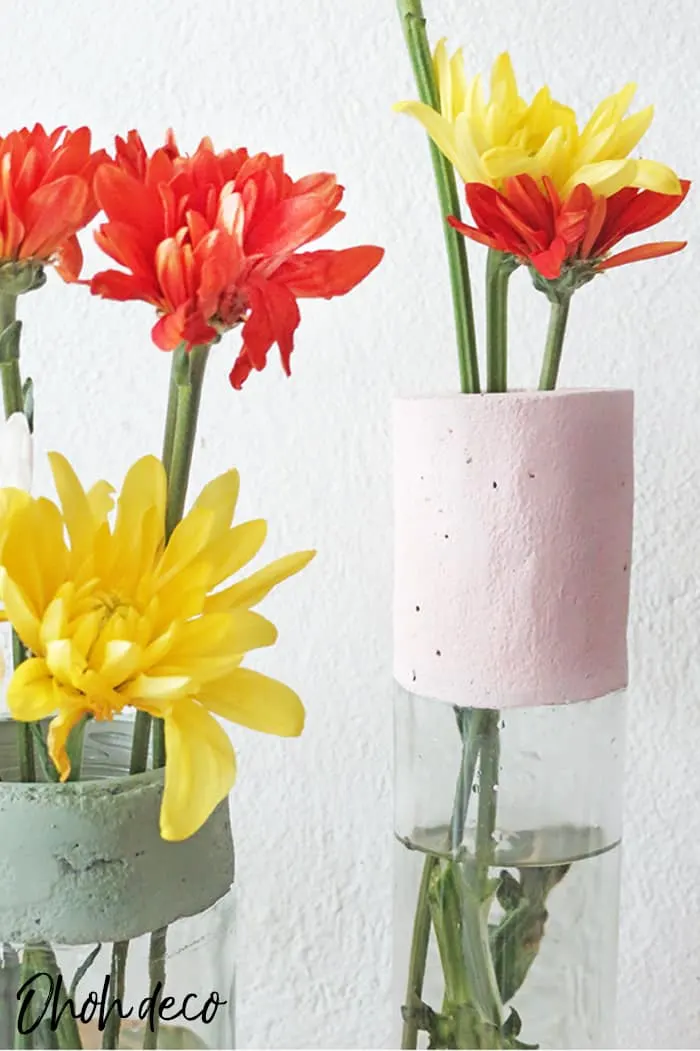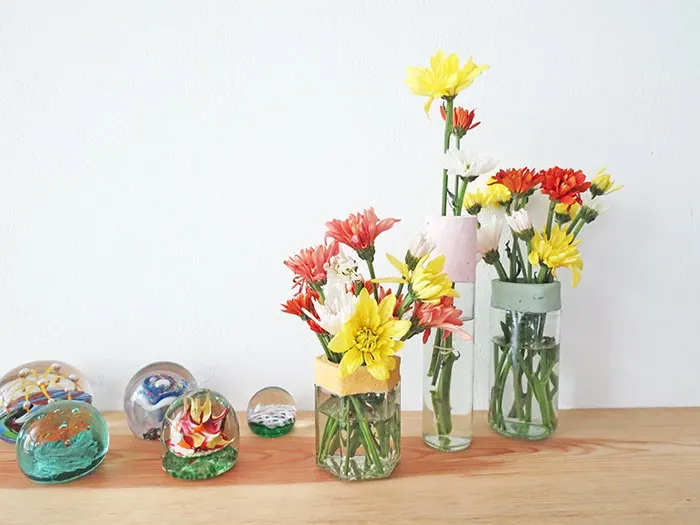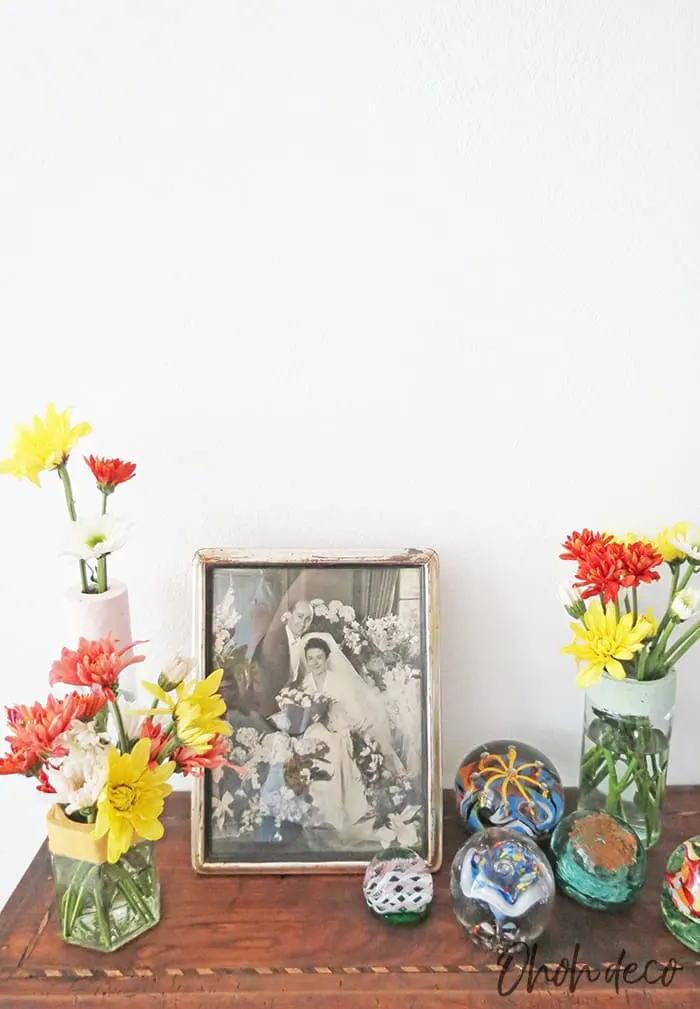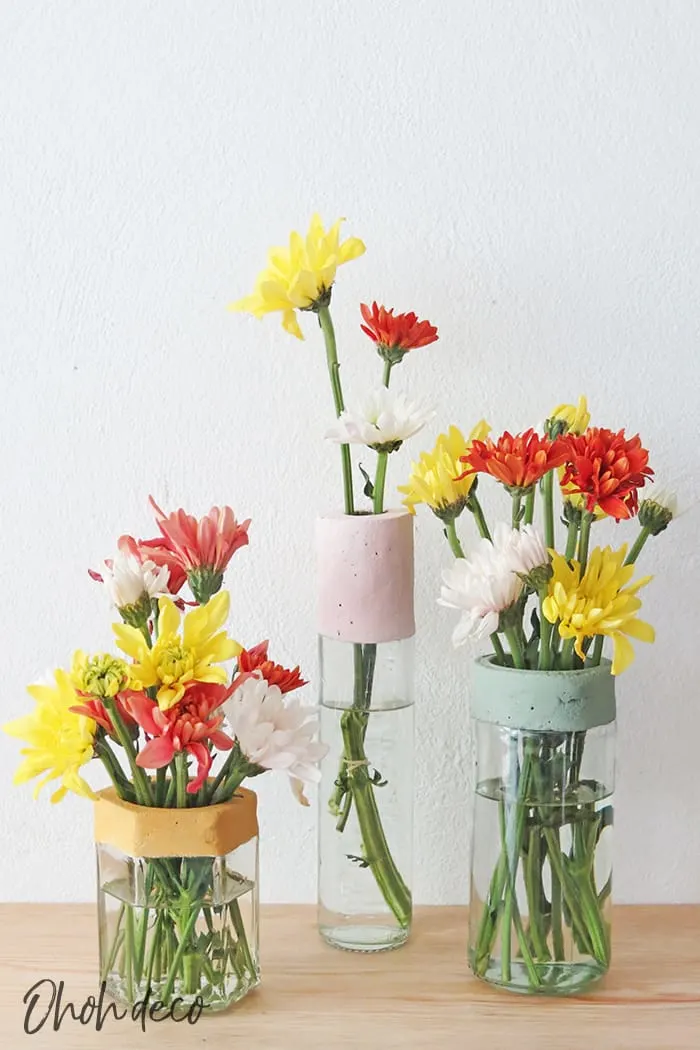 Want to remember it? Save this DIY flower vase with concrete in your favorite Pinterest board.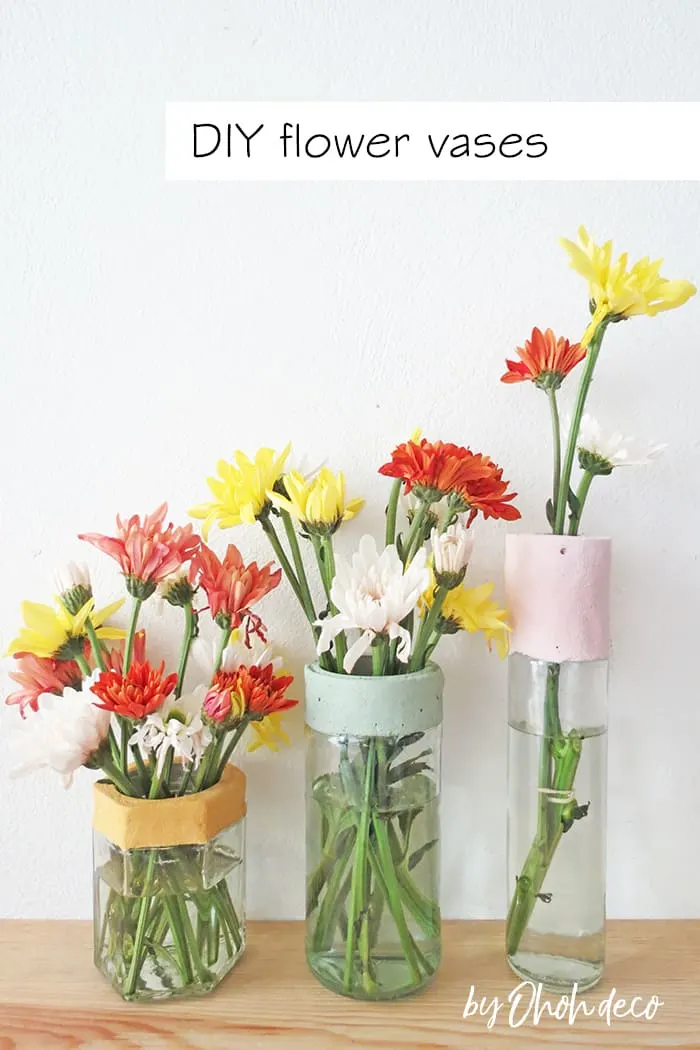 You will find all the tutorials featured in the video on my "Best DIY" page.
Amaryllis