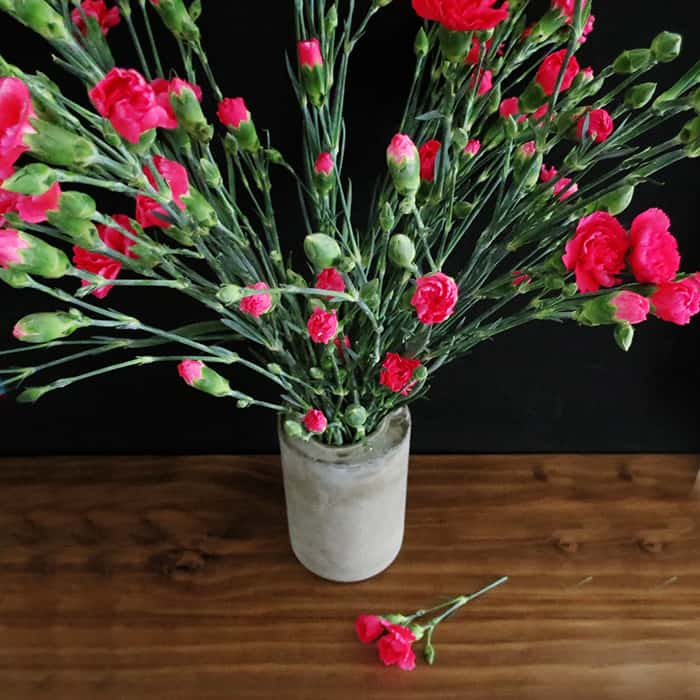 I keep experimenting to make things out of concrete, it's such a great material to work with.
So after the diamond bookends and the Christmas ornaments, here is an easy tutorial to make a modern concrete vase.
You won't need any molds, you can make this concrete vase using just 2 plastic bottles with different sizes.
[ This post probably contains affiliates links, our full disclosure policy is really boring, but you can read it HERE ]
RELATED: DIY flower vase with concrete
RELATED: DIY Concrete Christmas ornaments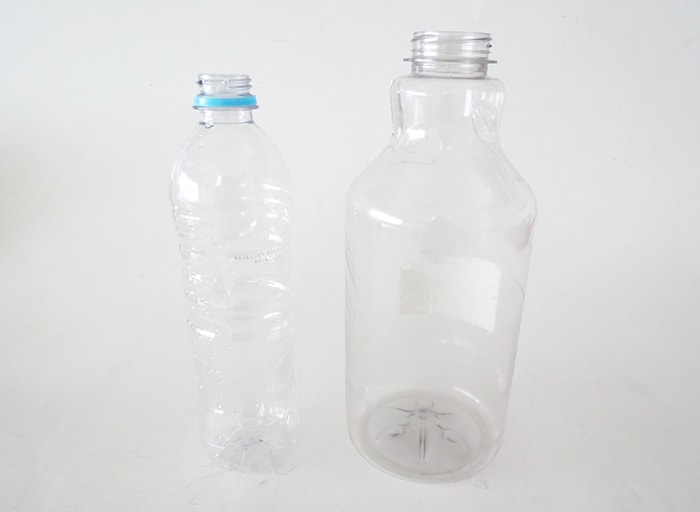 How to make a DIY flower vase with concrete
Materials you will need to make this concrete project:
Two plastic bottles of different sizes
Cutter
Container to mix the concrete
A spoon
You will need a small and a big plastic bottle. The big one I used was from a Minute maid lemonade, I like that it has a flat bottom.
You can use any concrete leftover you have around to make these vases. If you have to purchase some
I suggest this one
. It's great for craft projects and comes in small bags.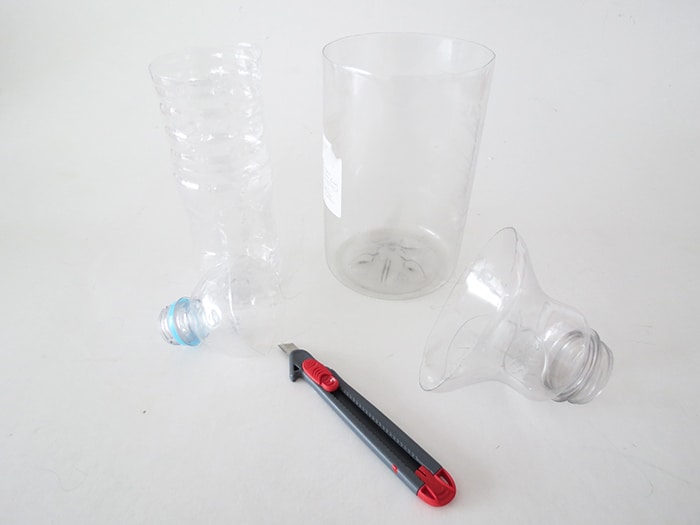 Use a cutter or a pair of scissors to cut the neck of both bottles.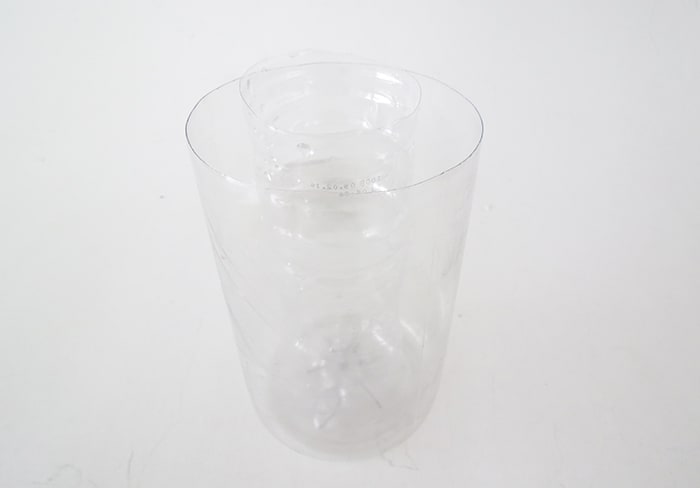 Add a good chunk of silicon glue on the bottom of the small bottle and fix it into the big one. Watch that the inside bottle is placed vertically.
You need to have a space of approximately 3/4 inches between both bottle sides. If it's more is even better.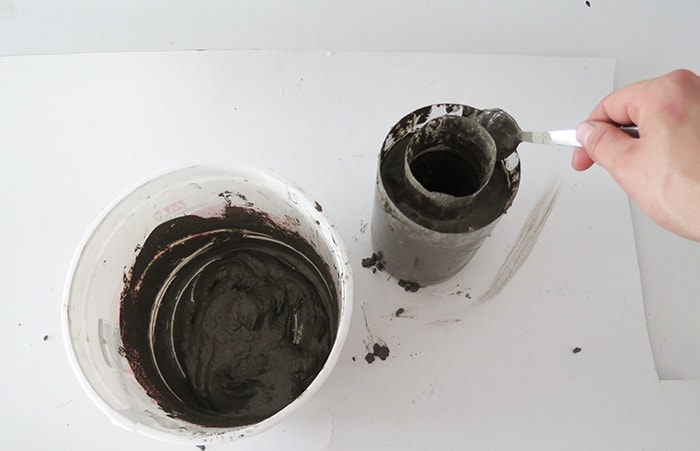 Prepare your concrete as indicated on the package and poured it in the space between the sides of the bottles.
I had a small problem, I didn't put enough glue on the bottle bottom so the small bottle came off when I was pouring
the concrete in.
To keep it in place I just fill it with sand to make it heavy enough to stay in until the concrete dries.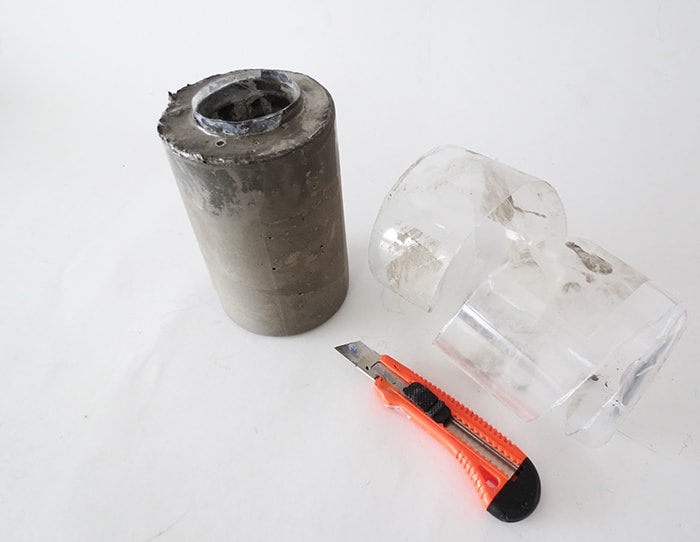 Two days after, remove the outside bottle. The small bottle inside will stay as your waterproof vase container.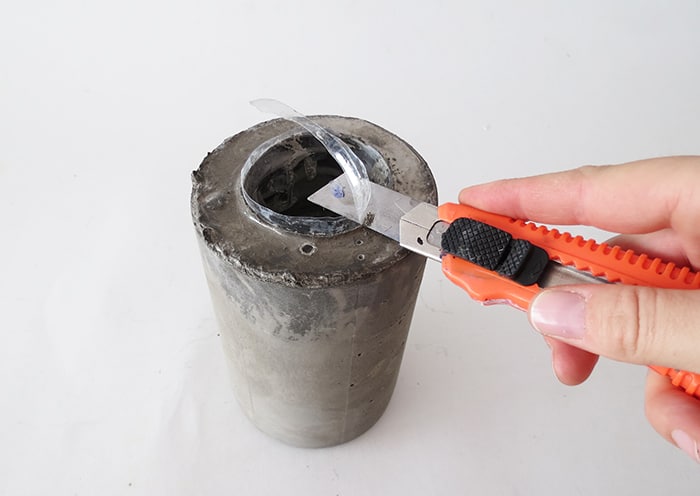 Cut off the extra plastic at the top of the bottle if needed.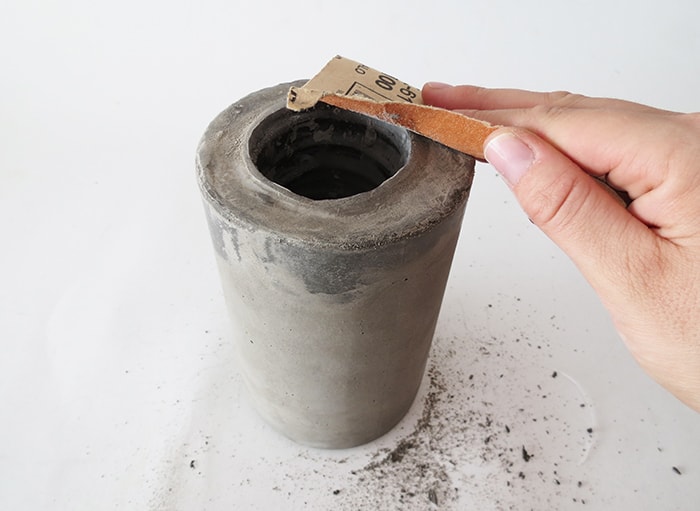 Sand the top of your vase to remove imperfections and have a smooth finish.
Add some fresh flowers, a little water, and enjoy your new modern vase.
I like the concrete look of the vase. Plus it is practical, as the vase is quite heavy you can put tall flowers in it and there is no risk of spilling it.
I like the rough concrete finish but you can also paint your cement vase if you like. This
set has amazing colors
.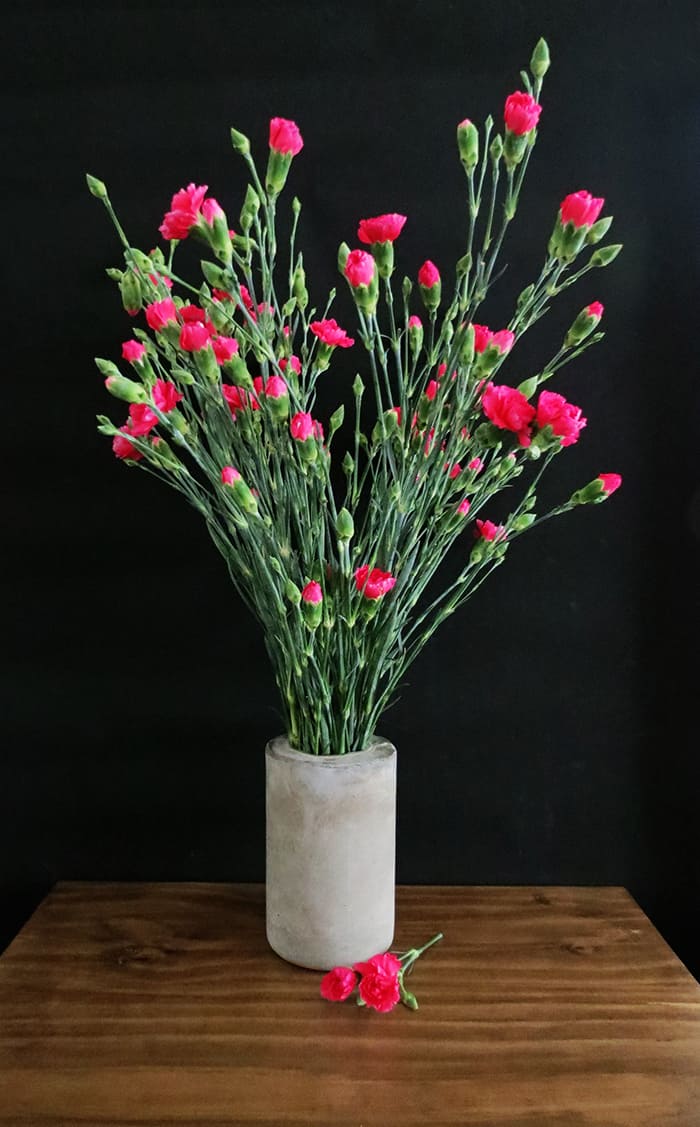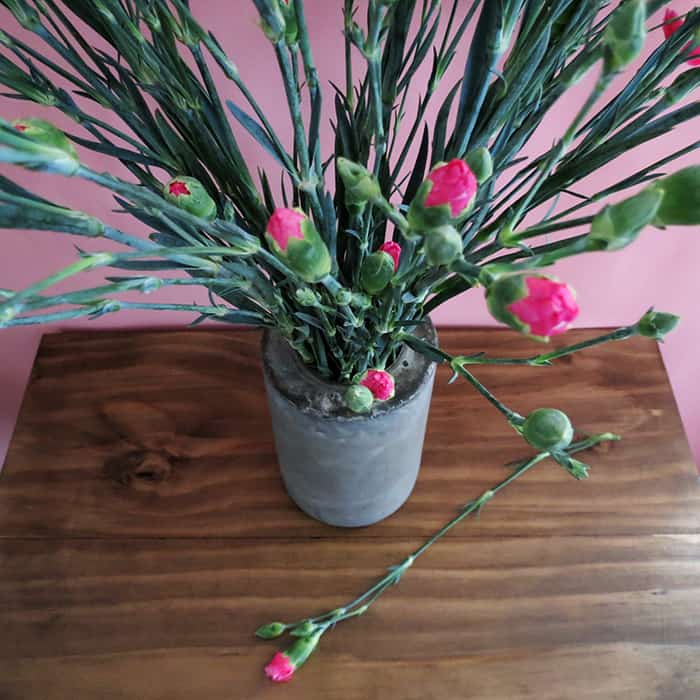 Want to remember it? Save this DIY concrete flower vase in your favorite Pinterest board.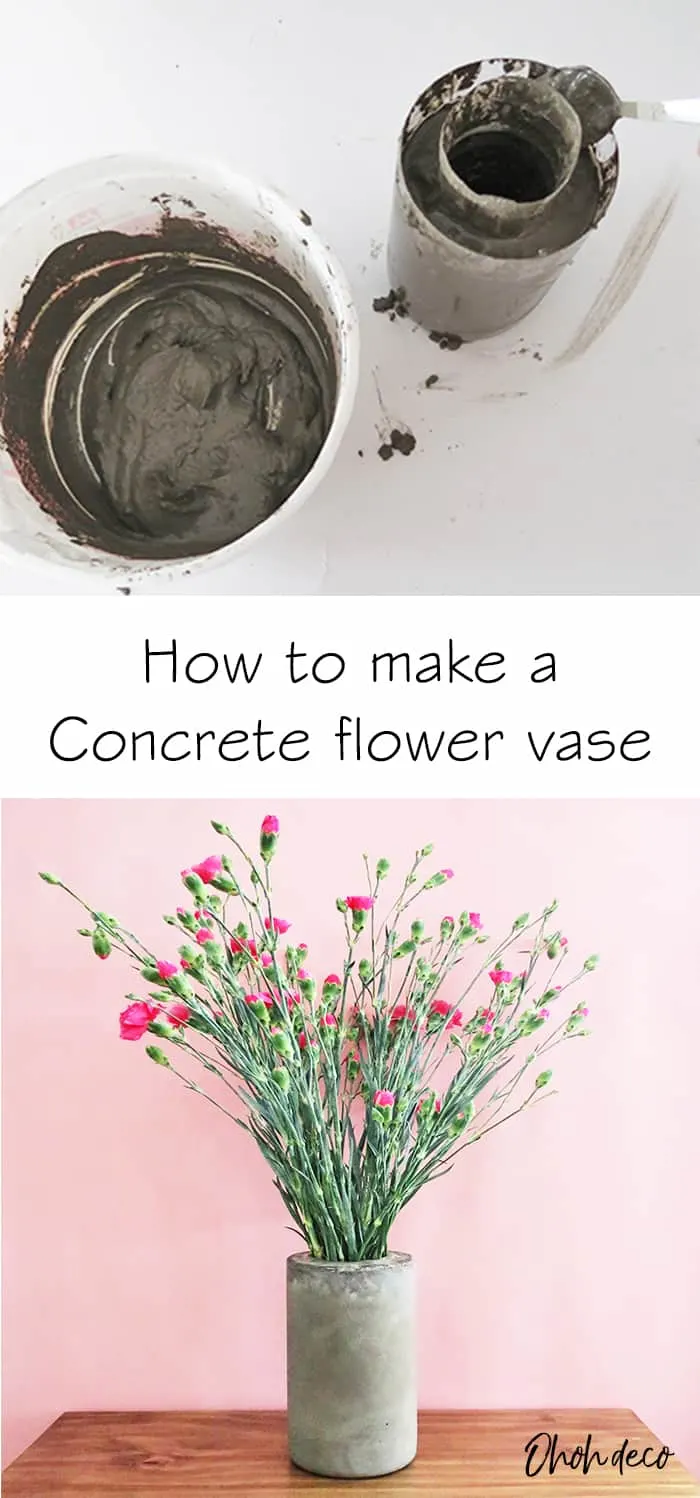 You will find all the tutorials featured in the video on my "Best DIY" page.
Amaryllis