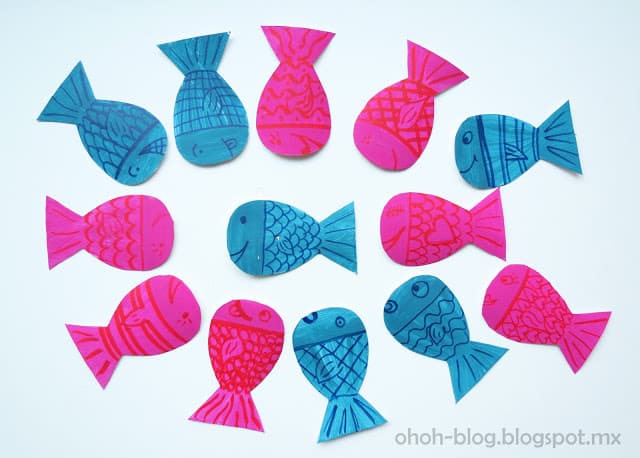 Last post over the princess party! Not sick of pink yet?
I made a fishing game where children can grab little surprises! They had a lot of fun!

Último post sobre el cumple de princessa! No estan aburridos del rosa todavía?
Hice un juego de pesca donde los niños pueden agarrar sorpresitas! Fue muy divertido!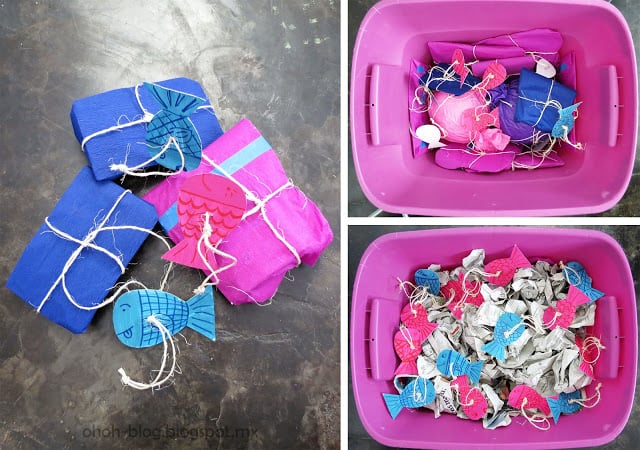 How to:
Wrap surprises and tie a fish with rope (prettier than mine will be better).
Make a loop with the rope so kids can grab the gifts with the fishing rod!
Put all the gifts in a box and cover with newspaper leaving fishes above.
Cómo:
Envuelva las sorpresas y atarlas con una cuerda a un pez (más bonita que la mía).
Haga un bucle con la cuerda de tal manera que los niños pueden agarrar los regalos con la caña de pescar.
Ponga todos los regalos en una caja y tapa con papel de periódico dejando los peces encima.

Made the fishing rod with an unfolded hanger that you attach on a wooden stick with tape!
Haga la caña de pescar con un gancho (que se desdoblo) y pega lo a un palo de madera con cinta!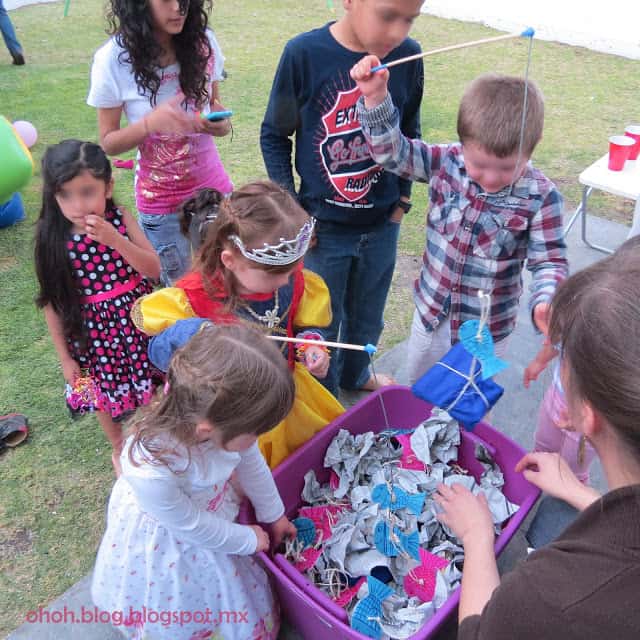 Have fun fishing! Pink fish had girl's surprises and blue boy's surpises (I know, very original!).
Diviertanse pescando! Los peces rosas tenían sorpresas para las niñas y los azules para los niños (ya sé, muy original!).
Amaryllis