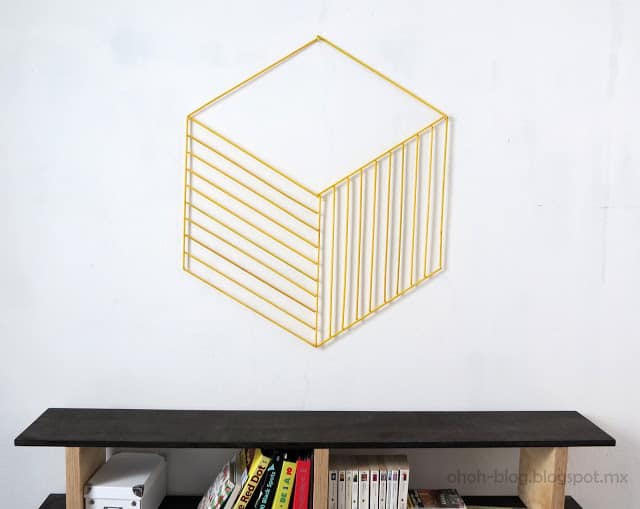 This is an easy idea to decorate your wall with wood sticks! I made an hexagon but I will work with other shape, just give a try!
You gonna need 25 sticks (18″ length), a drill, needle and threat, and 3 pushpins (to fix it in the wall)
Una idea sencilla para decorar una pared con palillos de madera! Hice un hexágono pero lo pueden hace con otras formas, so hay que intentar!
Van a necesitar 25 palillos de madera (45 cm), un taladro, una aguja y hilo, y 3 chinchetas (para suspender lo en la pared)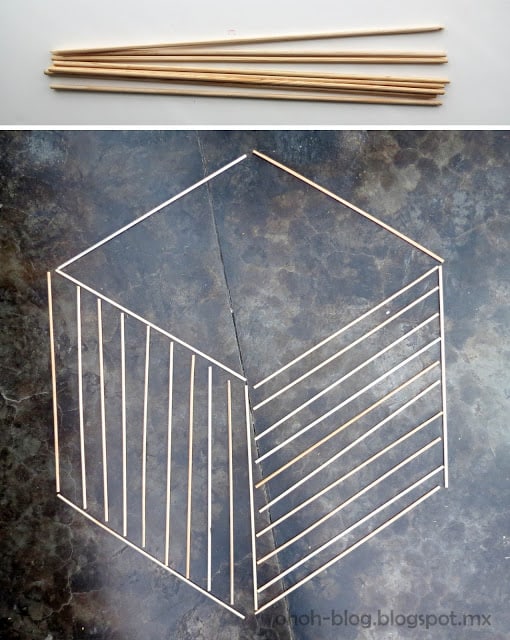 Start by making the shape with the sticks and mark the intersections where you must drill a hole to join sticks together.
Empieza por hacer la forma con los palillos de madera y marca las intersecciones donde deben hacer un agujero para unir los palos.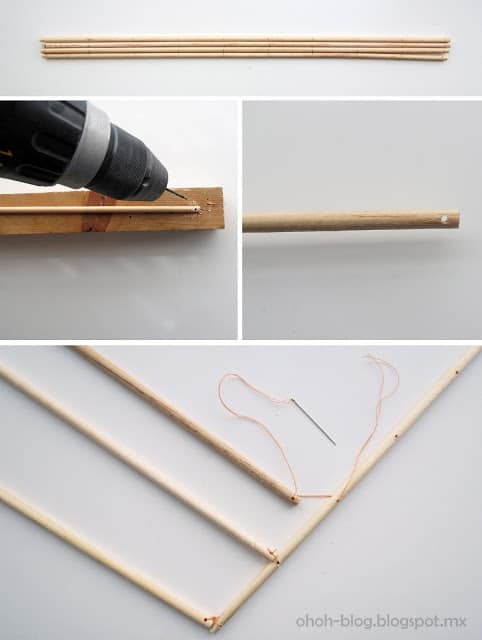 Tie the sticks together passing a thread with a needle in the holes, end with a node. Paint the color you want.
Amarre los palos juntos pasando un hilo con una aguja a través en los agujeros, amarrar con un nudo. Pintar del color que le guste.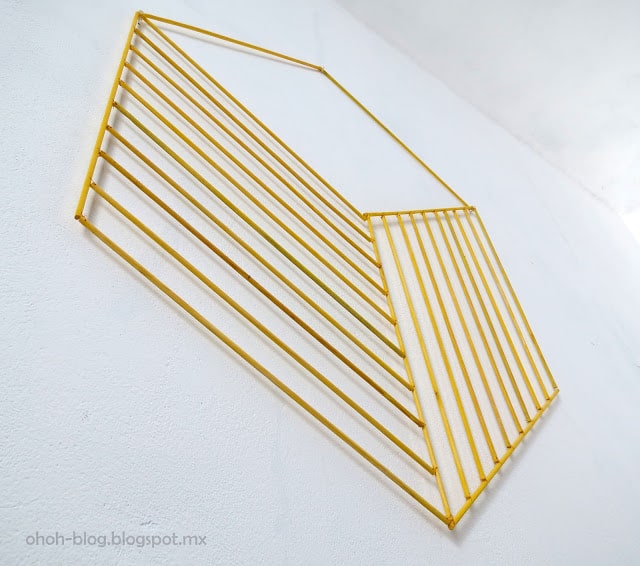 Hang on the wall with push pins in the three higher angles of the hexagon.
Suspender a la pared con chinchetas en los tres angulos superiores del hexágono.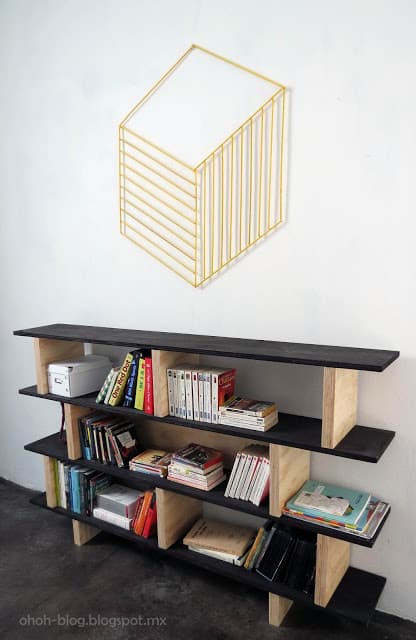 Et voila!
And if you want to know about the bookcase the DIY tutorial is here!
Y si quieres saber de este librero el tutorial esta aqui!
Amaryllis