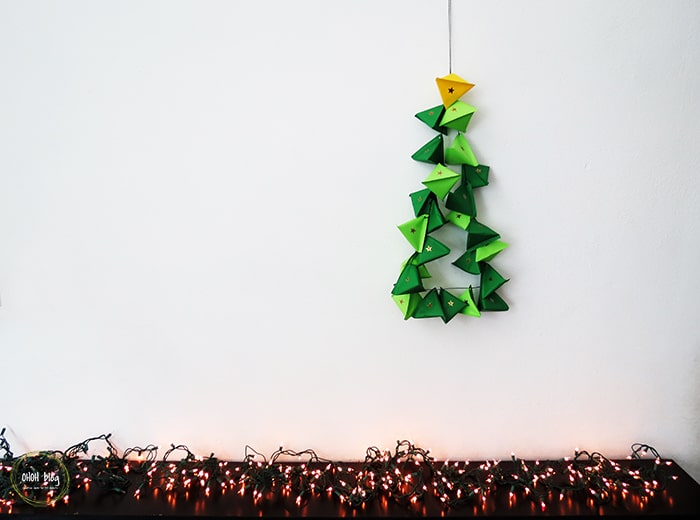 Time of the years to take out Christmas decorations and start counting down the days 'til Christmas night. My kids love to have an advent calendar and enjoy open it each day. It has become a little tradition in our family that each year I make the Christmas calendar!
I was not going to miss my duty, and I even did it on time for once. The hardest will be to wait until December first to start open the first paper pouch.
This paper advent calendar is super simple to make, you only need a few supplies and chances are that you already have everything around. I give you all the details here under! Let's start crafting for Christmas!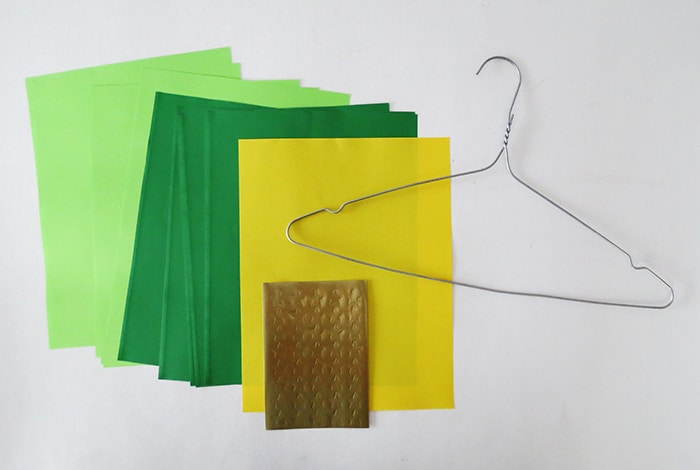 How to make an advent calendar with paper
Supplies you will need:
8 sheets of green paper (light and dark)
one yellow sheet
24 gold star stickers
A wire hanger
glue
Scissors
A piece of string
A hole punch
Some trinket, candies or chocolates.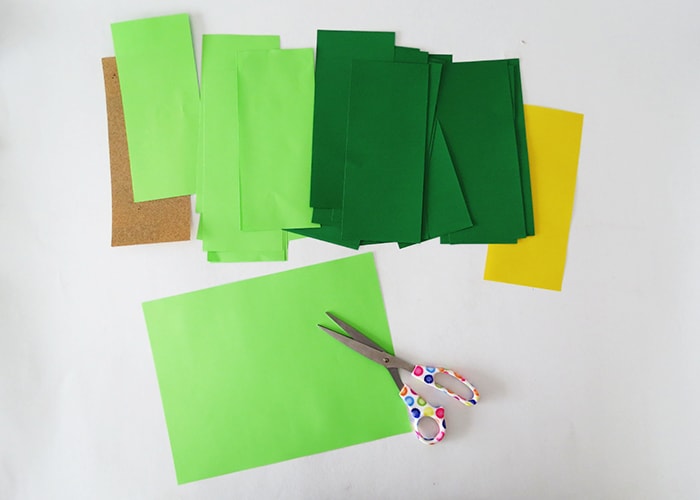 Cut each paper sheets in three equal strips, width side. You need to have 24 pieces, 23 green and one yellow.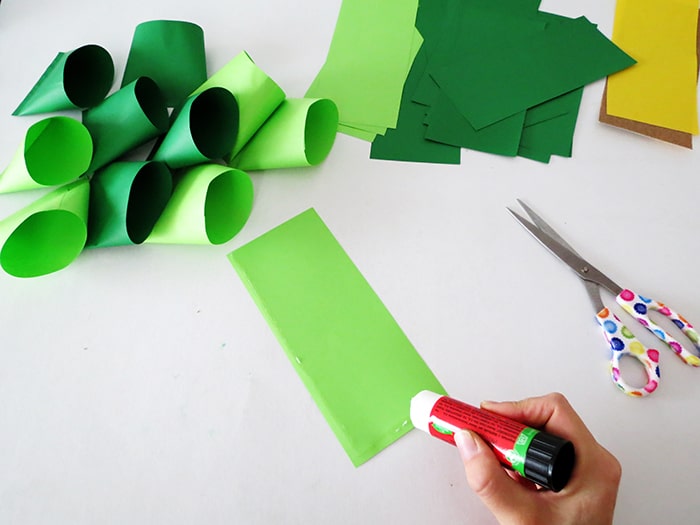 Make little bags with each paper strip. Put glue on one small side and one long side.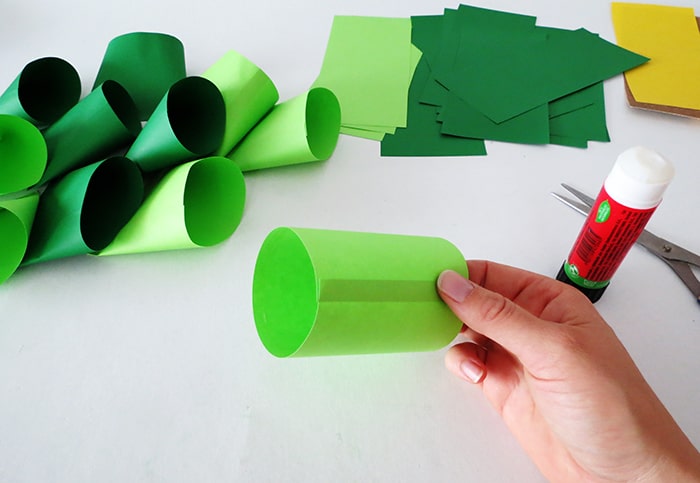 Fold the strip to glue small sides together.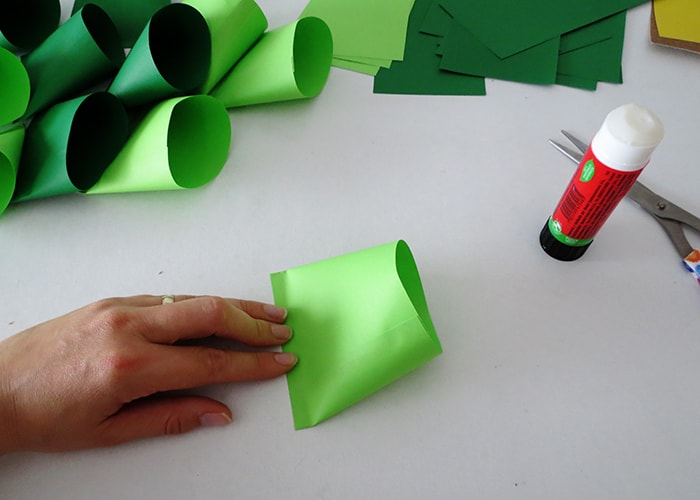 Press the side with the glue on top of each other to make the bottom of the bag.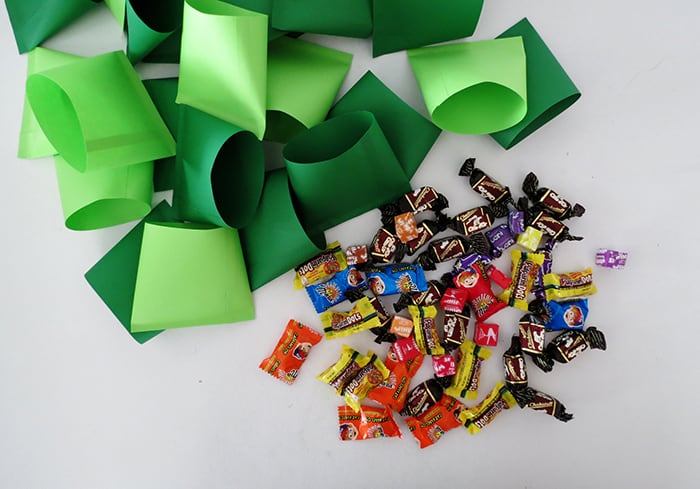 Repeat until you made 24 bags. Grab some candies, little toys or chocolates to fill every paper bag.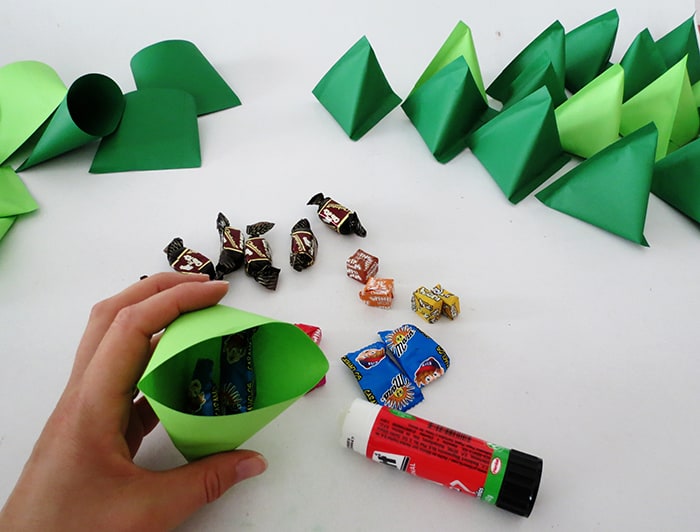 Put some glue on the inside of the open side and press the edges together to close the bags. You have to glue the edges on the opposite way of the bottom, to create small pyramids bags. Punch one hole in every bag.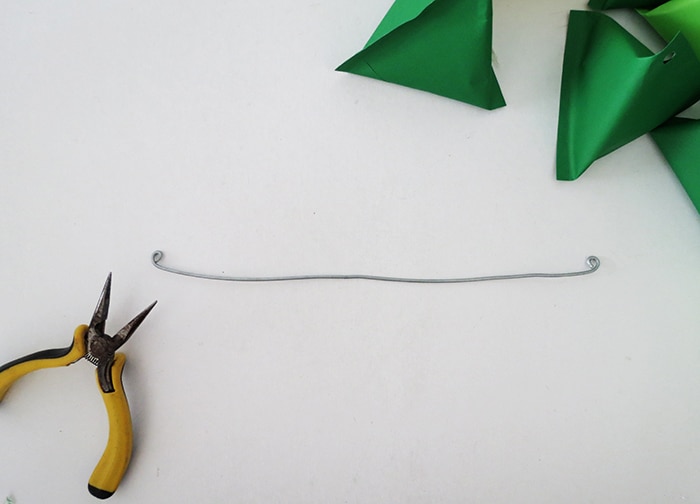 Cut a piece of wire of 12 inches (30 cm) and use a pliers to make a little loop at each end.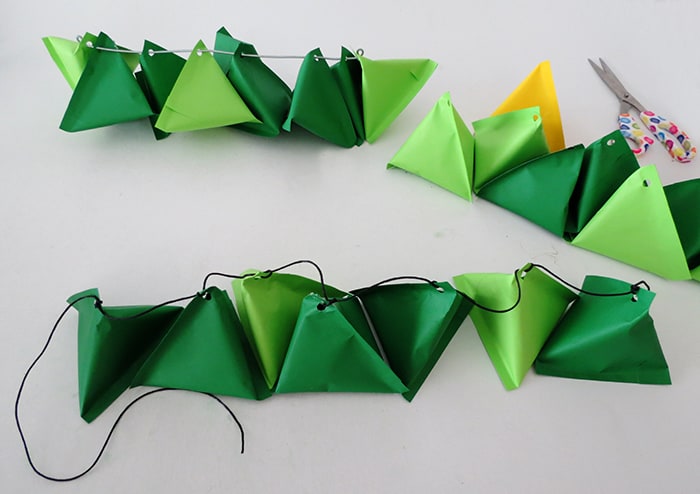 Pass 5 bags on the wire. Cut two piece of rope of 35 inches (90 cm). On each piece you will attach 9 paper bags. As you made a hole in every bag, pass the bags through the rope and make a knot, this will hold the bag in place once you hang you advent Christmas tree.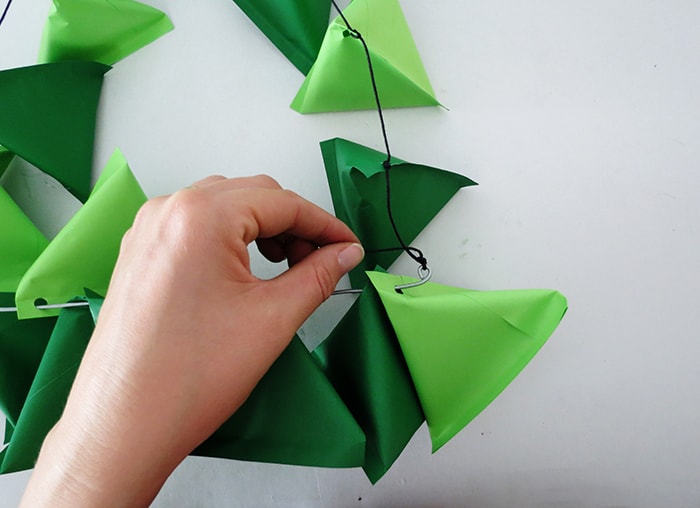 Attach with a knot each end of the rope on the wire loops. Joint the other ends of the rope together and tie a knot to make the Christmas tree tip. Pass the last yellow bag thought it and hang you advent calendar tree on the wall.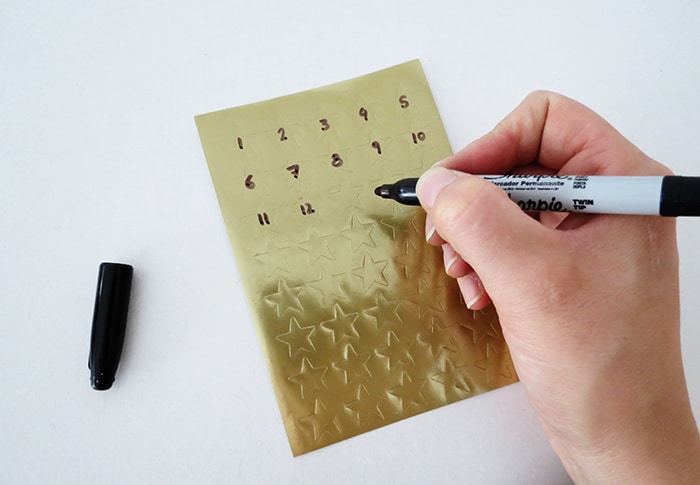 Use a sharpie to write the day number on each star stickers.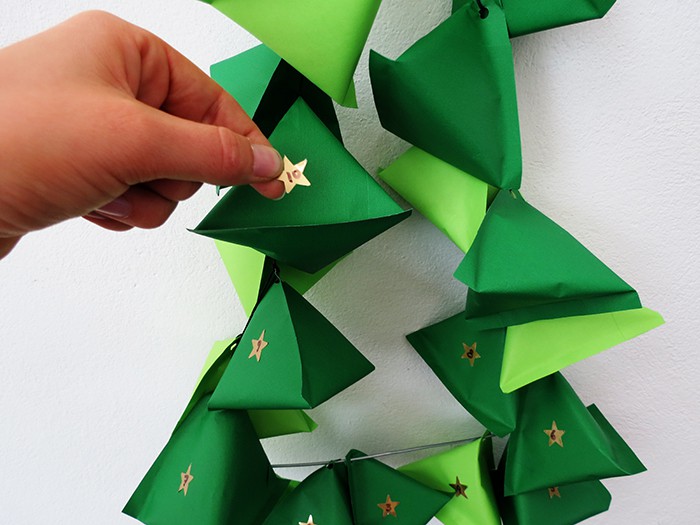 Put a star on every bags! Your Christmas tree advent calendar is ready! On December first you can start open a bag to discover which little surprise is inside!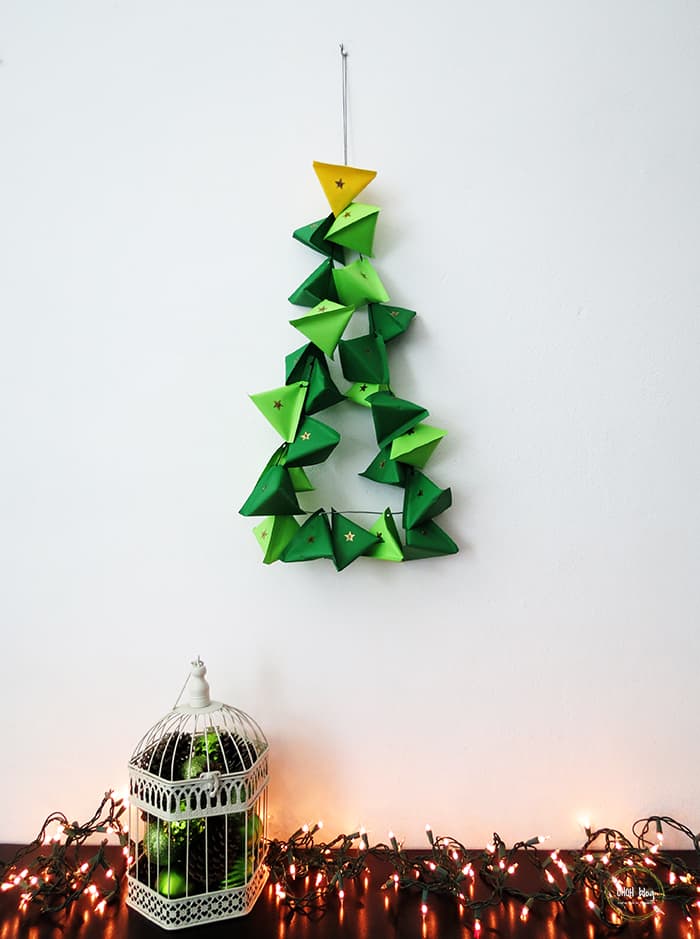 The calendar is made out of little paper pouches that I hanged to create a Christmas tree shape. If you like to create something a little different, you can also attach the paper pouches on a long string and hang your calendar as a garland.
I love making advent calendar, so you may enjoy having a look at this Christmas calendar ideas: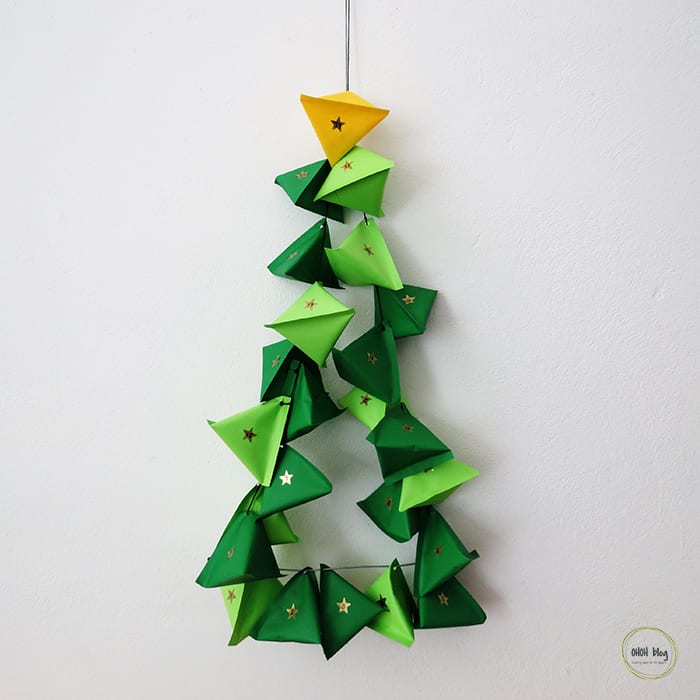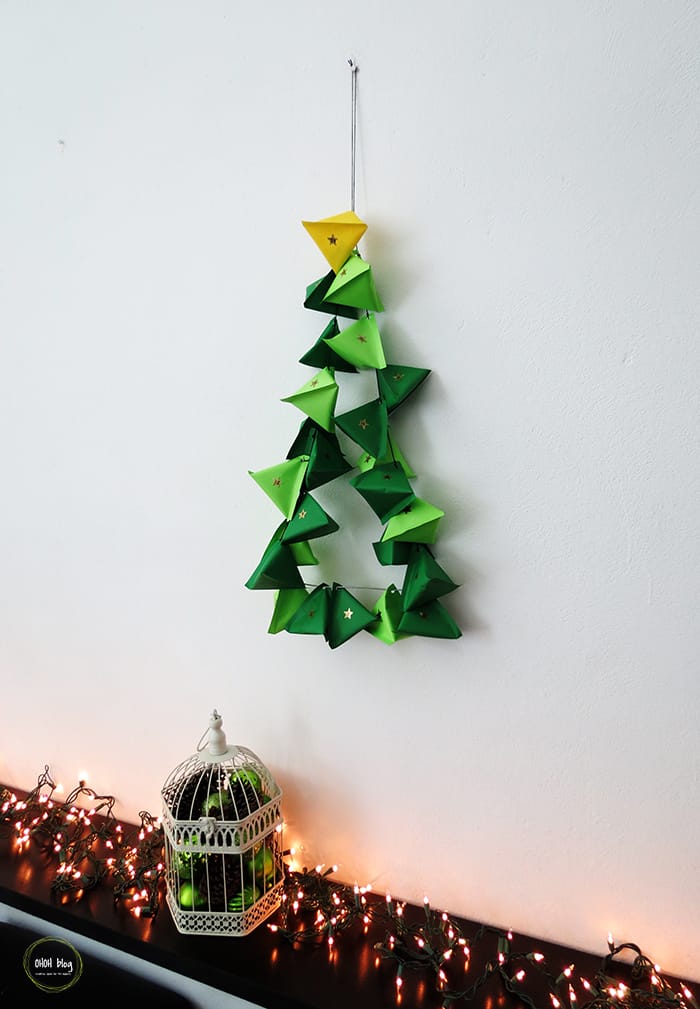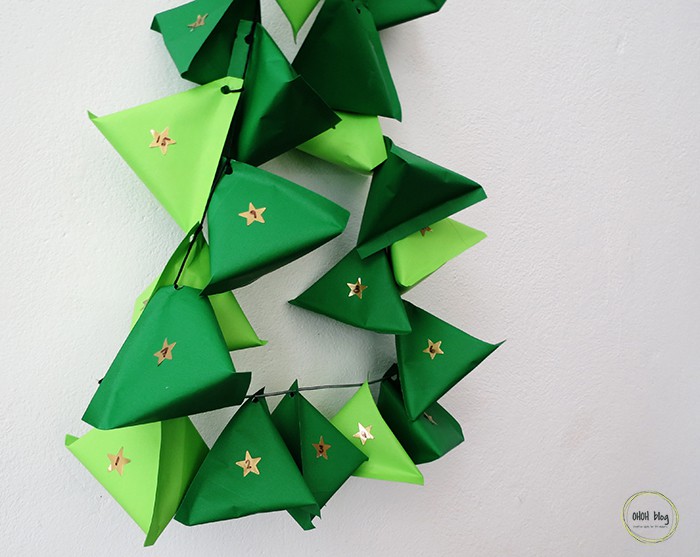 If you want more advent calendar ideas, you can have a look at the ones I made previous years:
Want to remember this? Save this Easy DIY Paper Advent Calendar into your favorite pinterest board.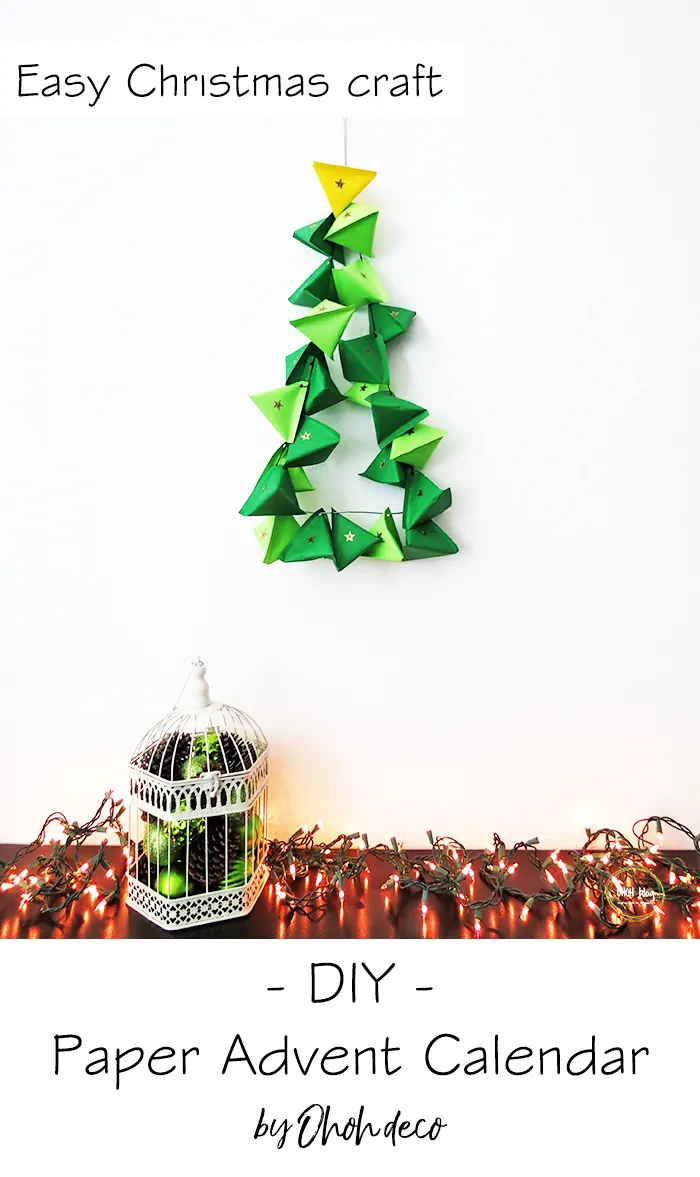 Amaryllis