Get ready to add a frightfully fun twist to your Halloween celebrations with these boo basket ideas! Picture this: the air is crisp, the scent of fallen leaves lingers, and the anticipation of Halloween night is building.
You want to do something extra special for your loved ones that will truly enchant and thrill them. That's where the ultimate boo basket comes in. From ghostly goodies to supernatural surprises, this article is your comprehensive guide to elevating your Halloween game and creating a hauntingly delightful experience for everyone.
Whether you're putting together a spooky basket for him or for her, get ready to discover the secrets to crafting a spellbinding gift that will leave a lasting impression.
[ This post probably contains affiliate links, our full disclosure policy is boring, but you can read it HERE ]
What is a Boo Basket?
Now that you're ready to take your Halloween celebrations to the next level, you might be wondering, what exactly is a boo basket? Well, think of it as a delightful surprise package filled with all things spooky and sensational. It's a way to show your loved ones that you're thinking of them during this enchanting time of year.
A spooky basket can be personalized to fit the taste and preferences of the recipient, making it a truly unique and special gift. It's all about creating a haunted experience that will leave a lasting impression.
Whether you're putting together a basket for him or for her, the possibilities are endless. The key is to infuse it with elements that will surprise and delight the recipient, while keeping the theme of Halloween front and center. From spooky snacks and eerie trinkets to bewitching beauty products and ghoulish gadgets, there are so many ways to curate an Halloween basket that is sure to bring a smile to anyone's face.
Now that you know what a boo basket is all about, let's move on to the next section and discover how to choose the perfect theme for your boo basket.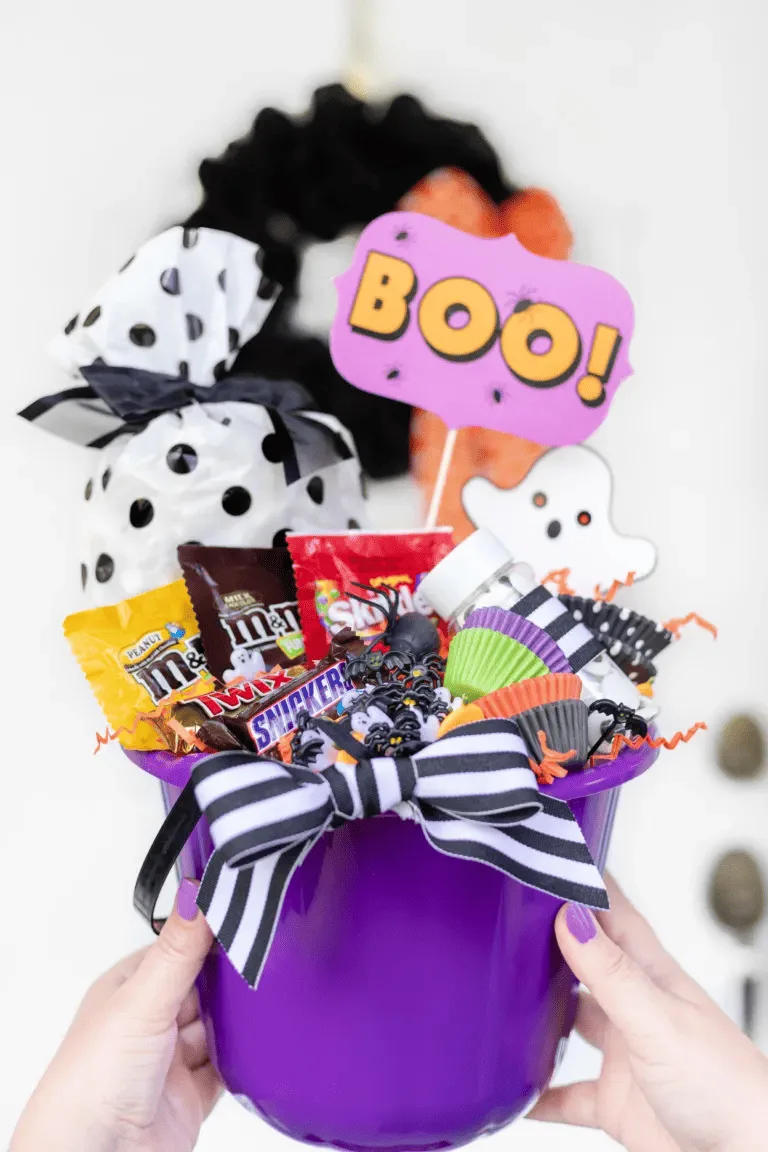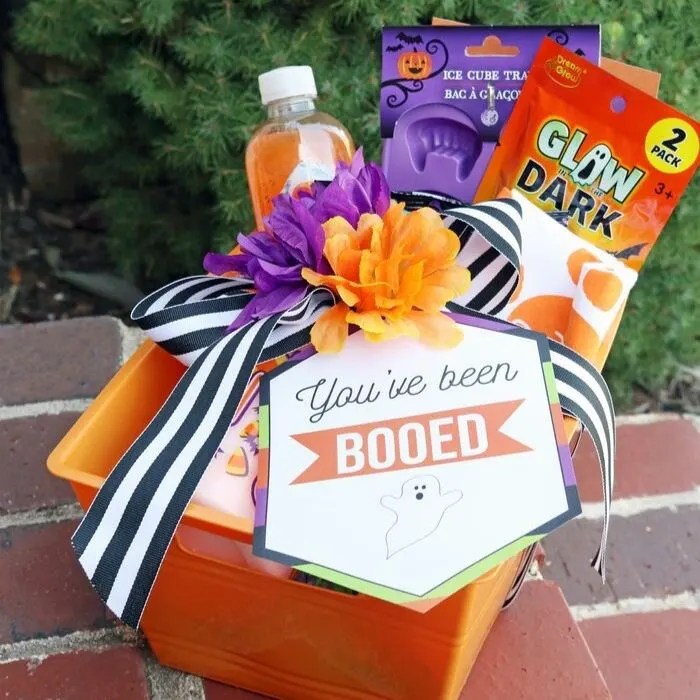 RELATED: 5 Terrifyingly Trendy Halloween Tablecloth Ideas to Wow Your Guests
RELATED: DIY Outdoor Halloween Decorations – 66 easy ideas
Choosing the Perfect Boo Basket Theme
Choosing the perfect boo basket theme is all about understanding the likes and preferences of the person you're creating it for. Think about their hobbies, favorite books or movies, or any special interests they have. Choosing a theme that aligns with their passions will make the boo basket even more meaningful and memorable.
For example, if you're putting together a boo basket for a friend who is a die-hard Harry Potter fan, consider creating a "Wizarding World" theme. Fill the basket with Hogwarts-inspired goodies like a wand, a Gryffindor scarf, and a copy of their favorite Harry Potter book. Add some themed sweets like chocolate frogs and Bertie Bott's Every Flavor Beans for an extra magical touch.
If you're making a boo basket for someone who loves all things horror, go for a "Haunted House" theme. Include items like a mini skull candle and spooky decorations. Throw in some gory snacks like gummy worms and blood-red punch to complete the eerie vibe.
For those who enjoy baking, consider a "Witch's Kitchen" theme. Fill the basket with Halloween-themed cookie cutters, a cauldron-shaped mug, and some spooky sprinkles. Add a recipe book full of wickedly delicious treats for them to try out in their own kitchen.
The key is to think about what will bring joy to the recipient and make the boo basket a reflection of their unique interests. By choosing a theme that resonates with them, you're sure to create a boo basket that they will cherish.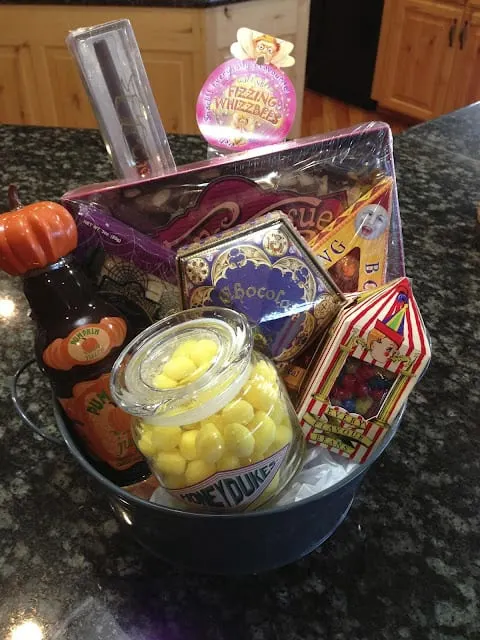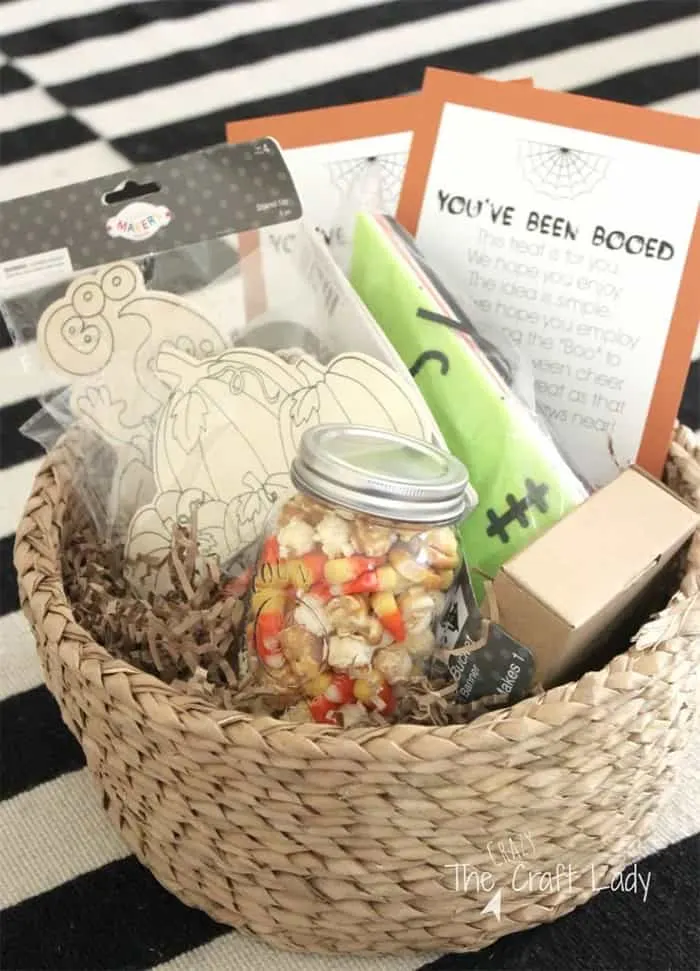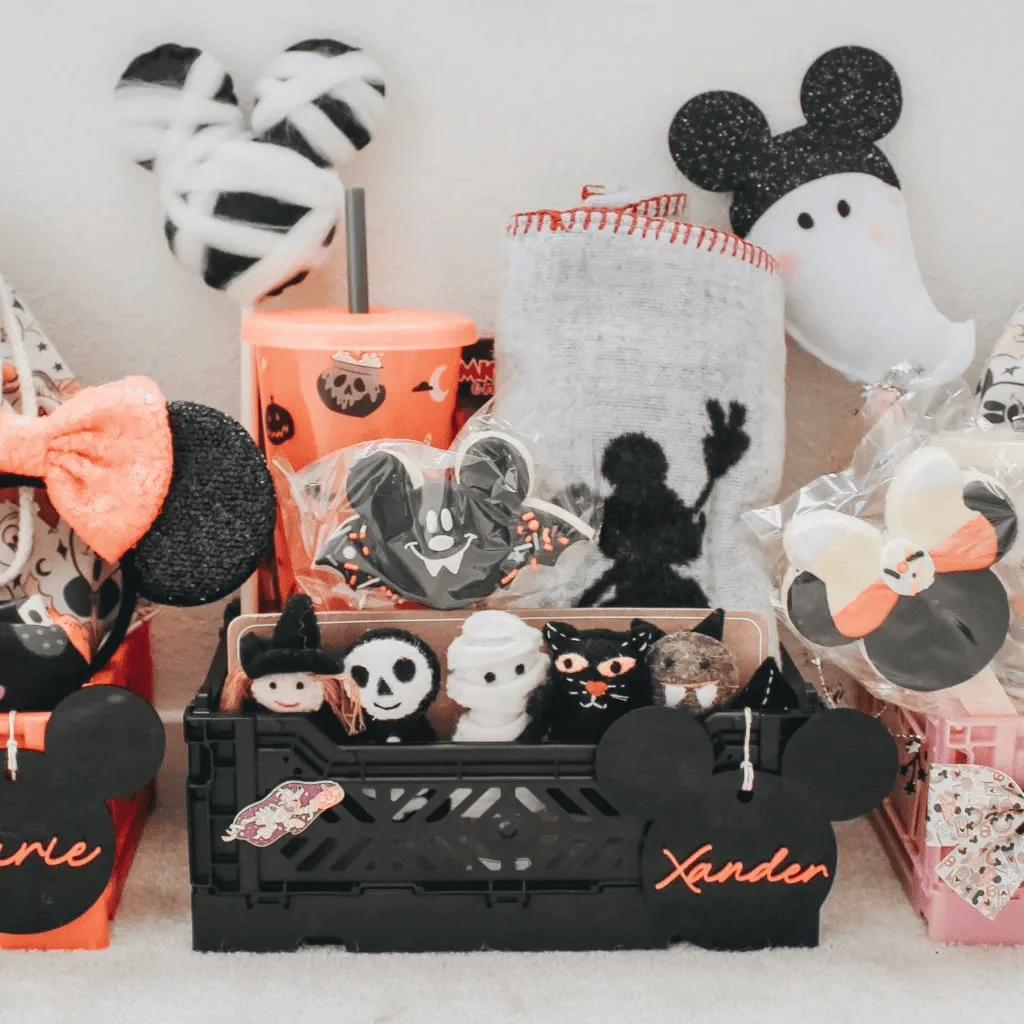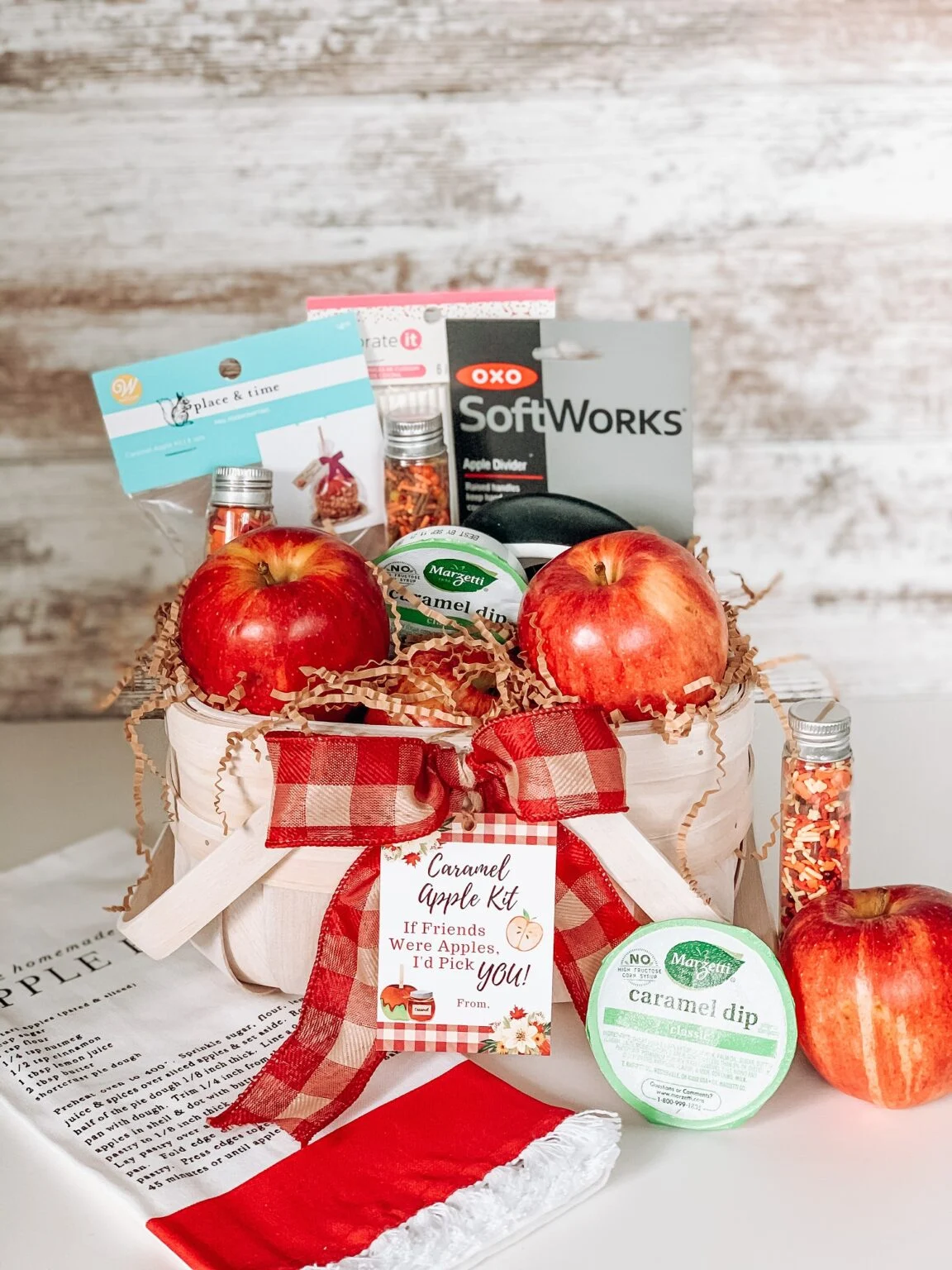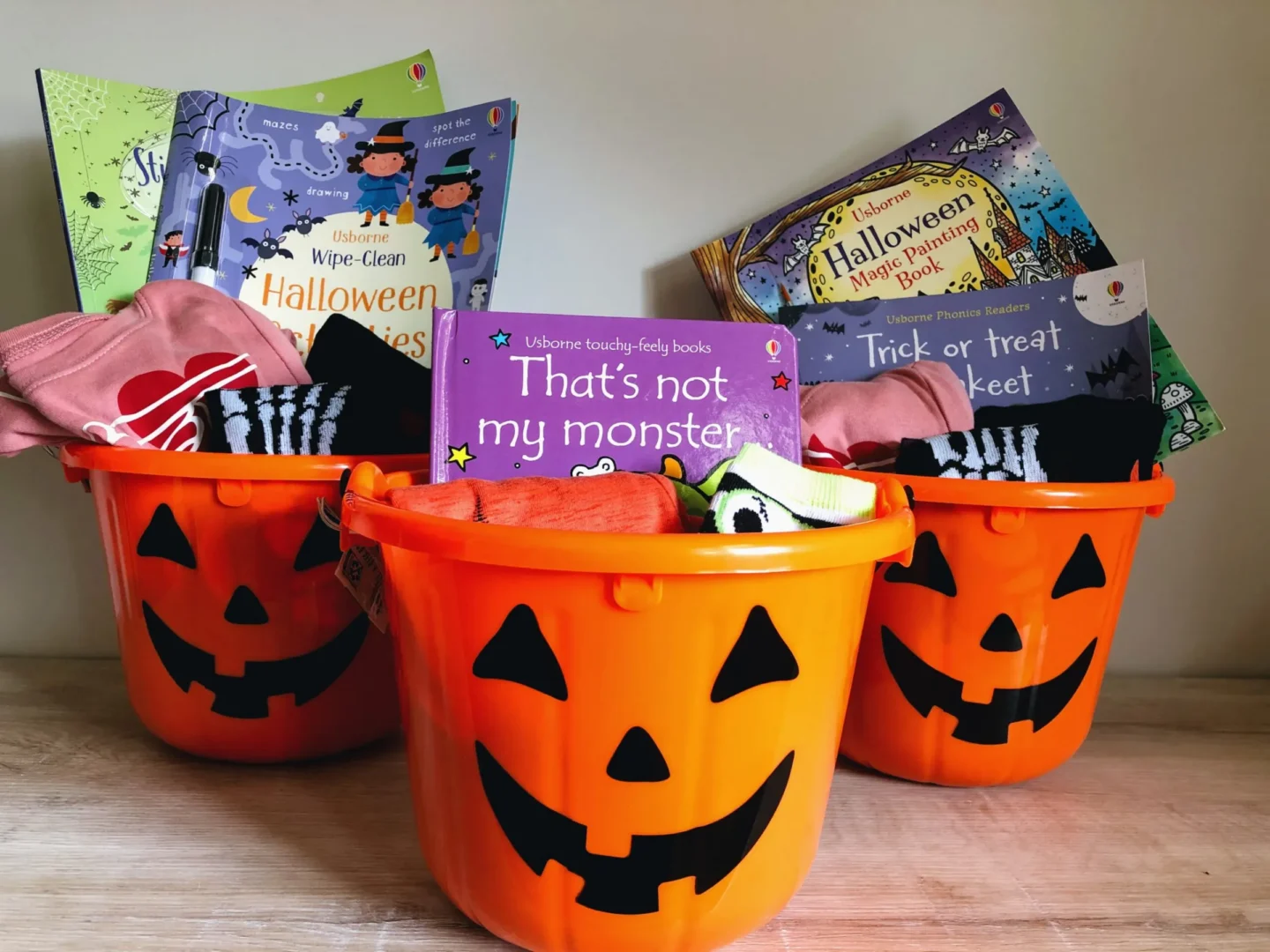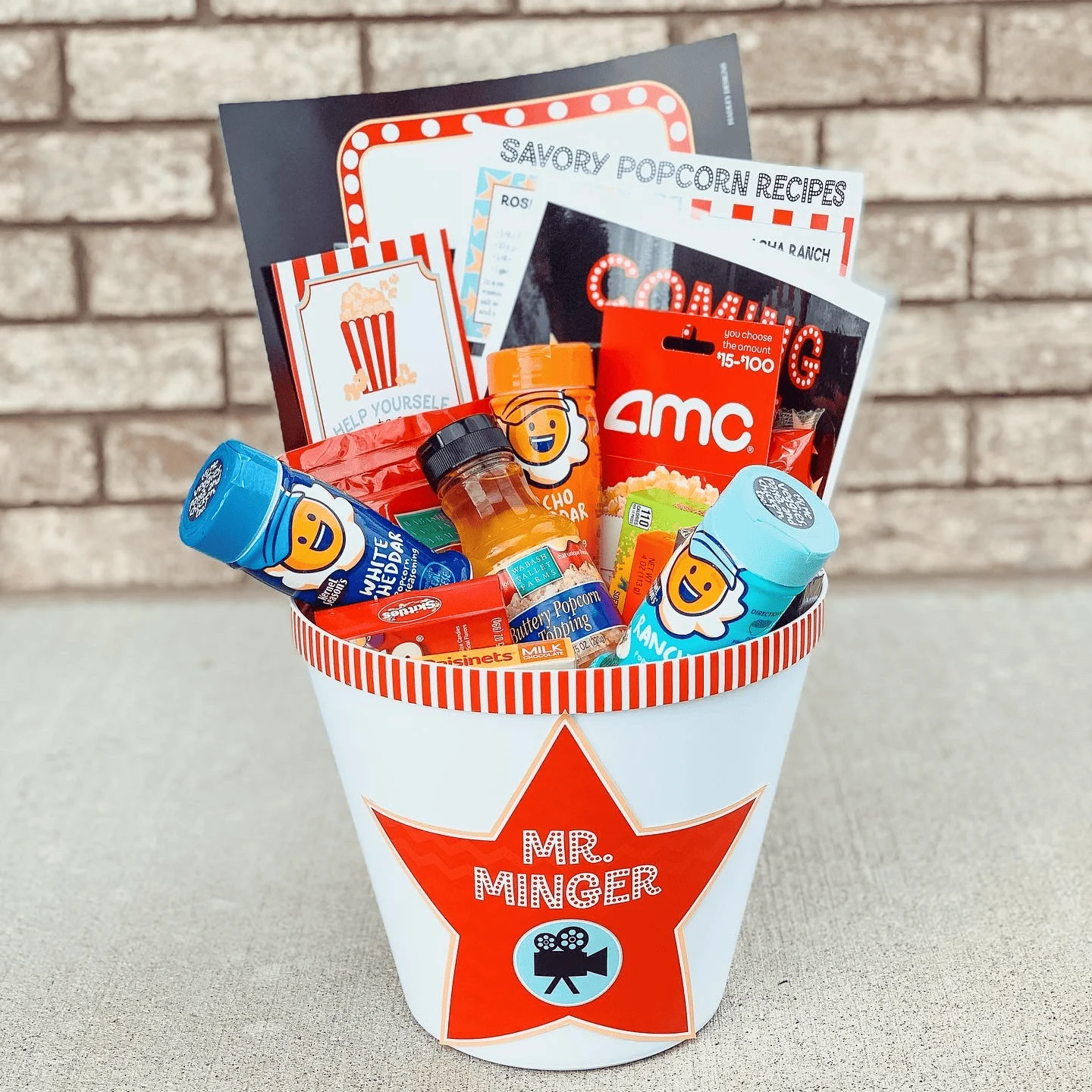 Scary movie night boo basket (ready to go version on Amazon)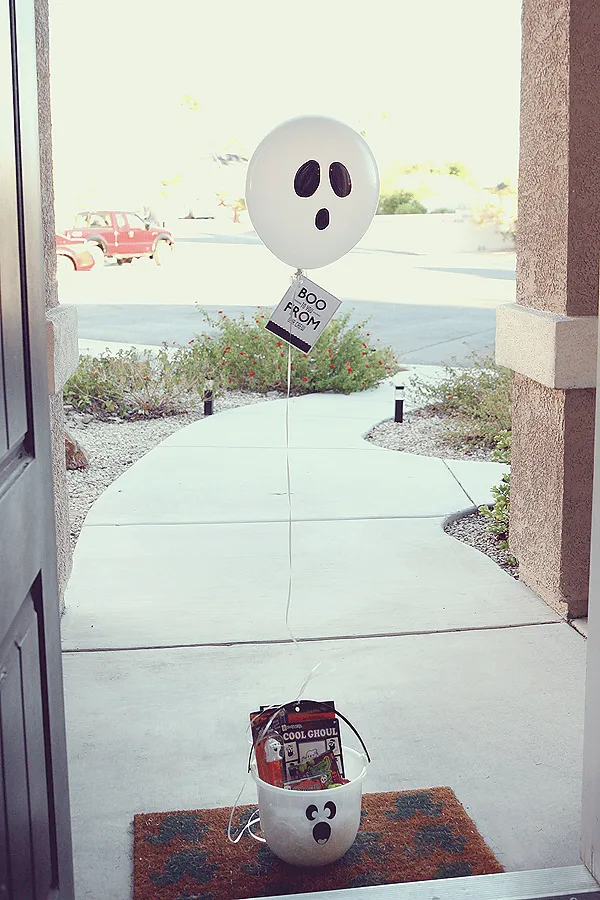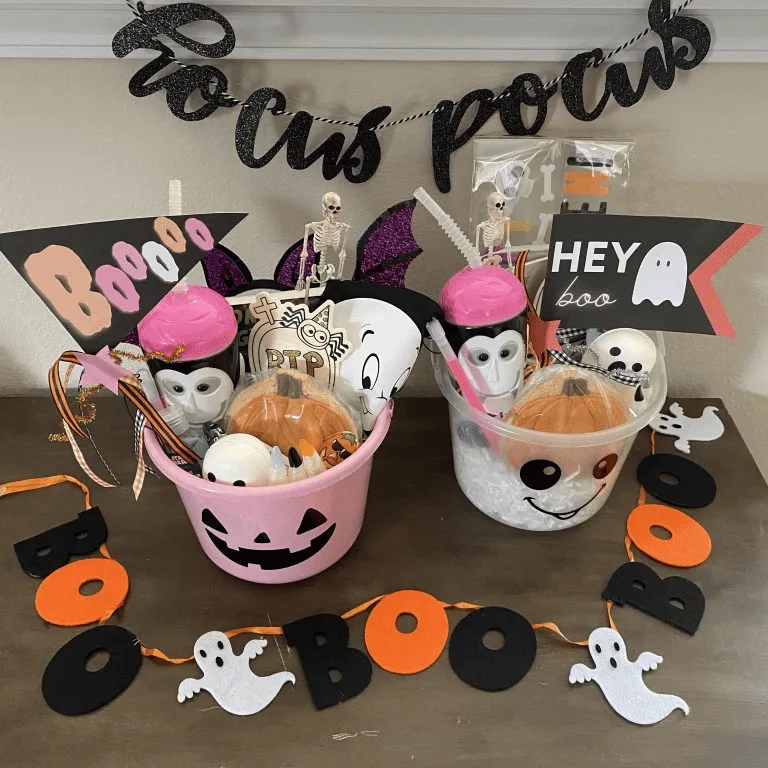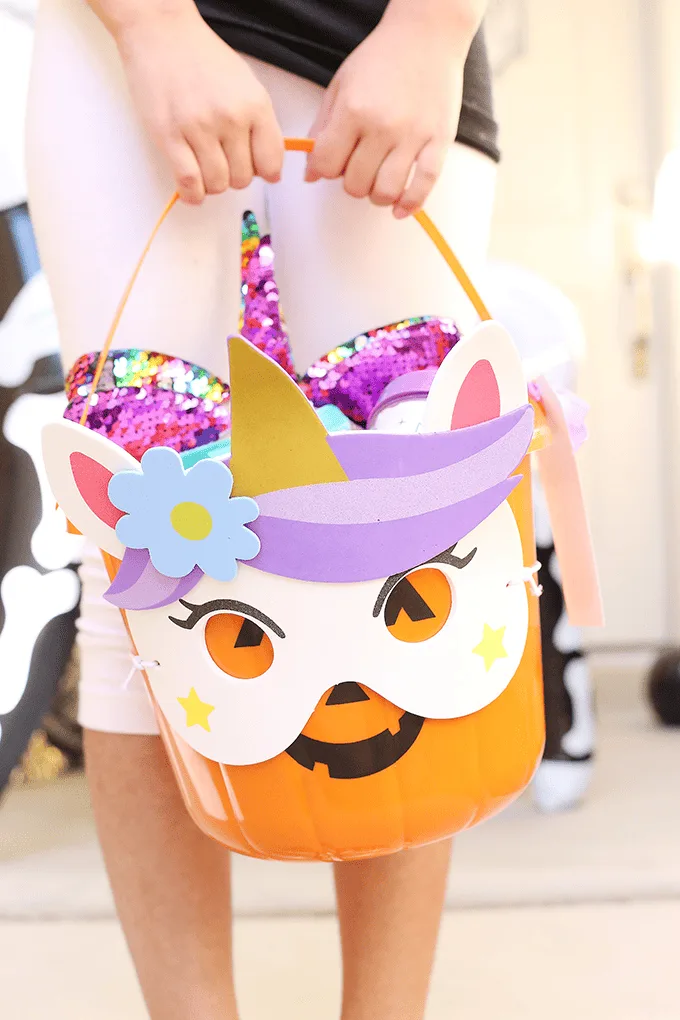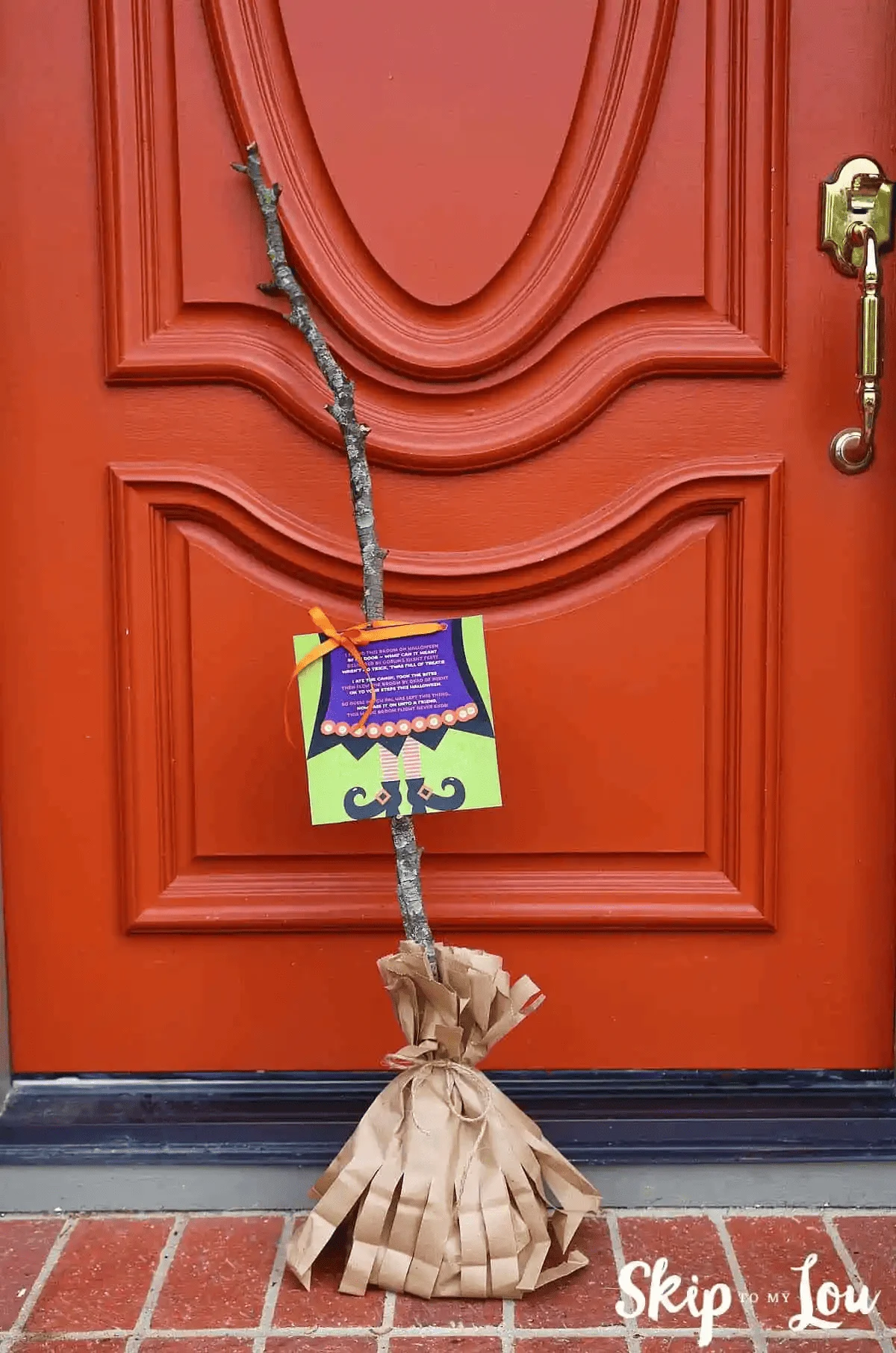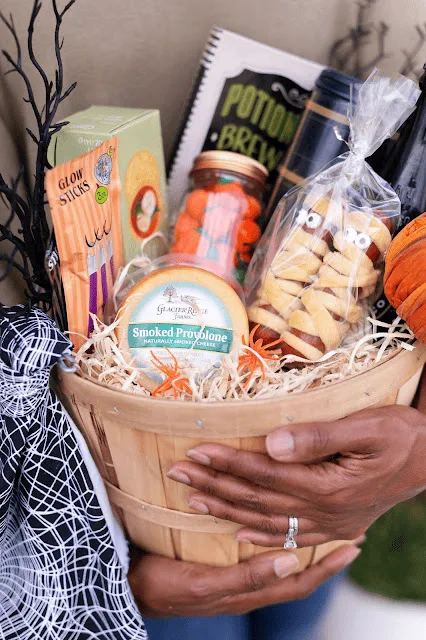 DIY Neighborly boo basket ideas
Now that you have some ideas on how to choose the perfect theme for your boo basket, let's explore some specific boo basket ideas for him.
RELATED: DIY Storage Boxes and Baskets
RELATED: 27 Spooky and Cute Halloween Decor Ideas for Your Home
Spooky Basket Ideas for Him
When it comes to creating a boo basket for the special man in your life, the key is to think about what will bring joy to him and make the basket a reflection of his unique interests. Consider his hobbies, favorite sports teams, or even his favorite foods.
For the sports enthusiast, a basket centered around his favorite team can be a home run. Fill it with team merchandise, tickets to a game, and some snacks for him to enjoy while cheering on his team. You can also include a personalized sports-themed item, like a jersey with his name on it or a custom-made bobblehead of him as a player.
If he's a food lover, consider creating a spooky basket filled with gourmet treats and snacks. Include artisanal chocolates, craft beers, or a selection of his favorite gourmet cheeses. You can even go the extra mile and include a cookbook or a grilling accessory if he enjoys cooking.
For the tech-savvy guy, a basket filled with the latest gadgets and accessories will surely impress him. Consider including a new pair of wireless headphones, a portable charger, or even a smart home device. You can also throw in a gift card to his favorite electronics store so he can choose something that catches his eye.
If he enjoys a good book or is a movie buff, a basket centered around his favorite novels or films can be a great idea. Include some of his favorite books or movies, along with snacks or beverages that he can enjoy while diving into a new story or watching a classic film.
By choosing a theme that resonates with the man in your life, you can create a boo basket that he will cherish.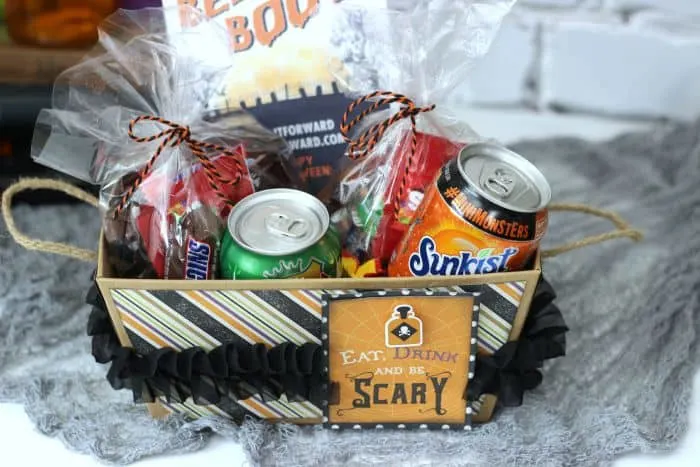 Food and drink boo basket idea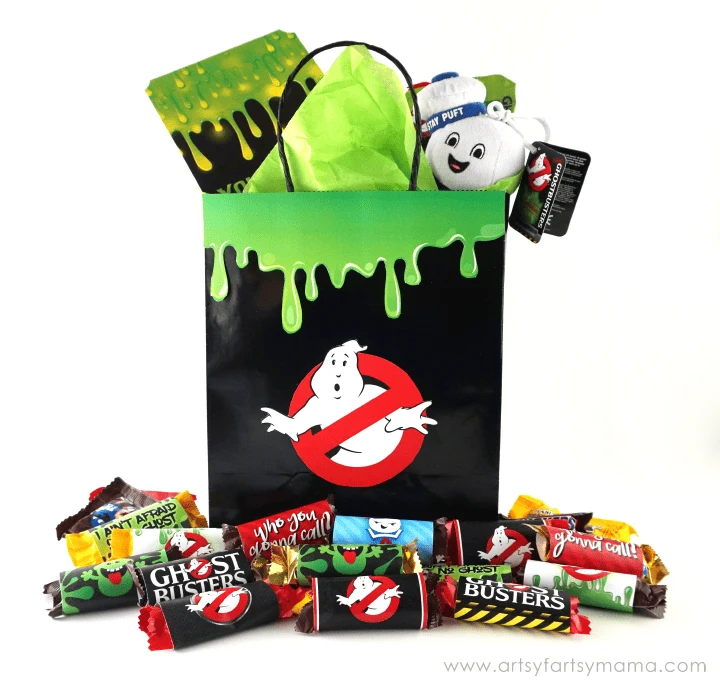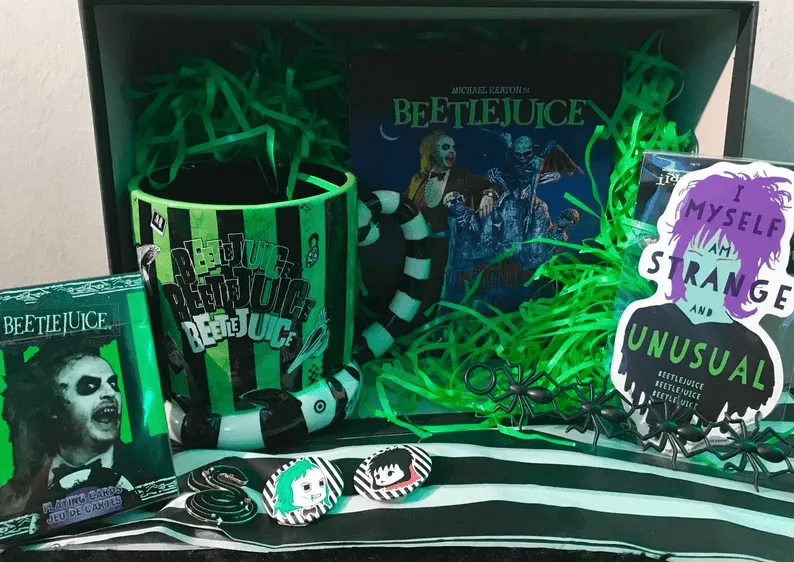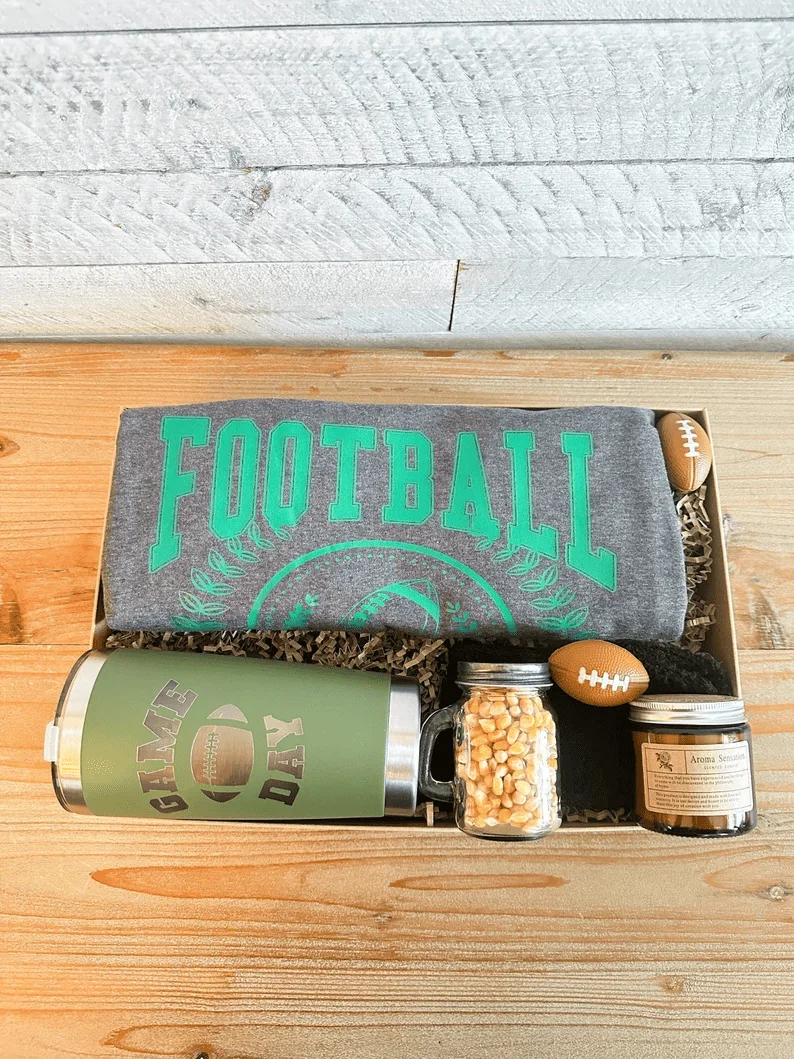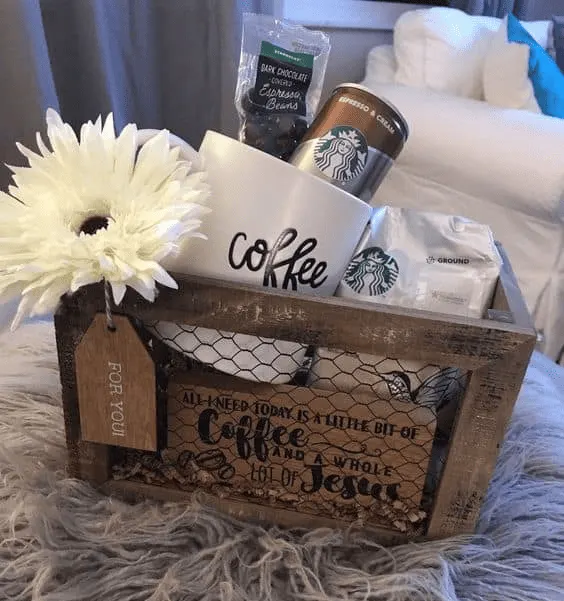 Coffee lover basket ( get a similar one here )
Next, we'll explore some boo basket ideas for her, so you can surprise the special woman in your life with a thoughtful gift that will bring a smile to her face.
Boo Basket Ideas for Her
Just like men, women also appreciate thoughtful and personalized gifts. When it comes to boo baskets for her, the key is to choose a theme that aligns with her interests and preferences. Whether she's a fan of self-care, fashion, or gourmet treats, there are plenty of options to create a basket that will make her feel truly special.
If she's someone who enjoys pampering herself, consider putting together a spa-themed boo basket. Fill it with luxurious bath oils, scented candles, face masks, and soothing lotions. You could also add a soft robe or a plush towel for the ultimate relaxation experience. This thoughtful gift will allow her to indulge in some well-deserved me-time.
For the fashion-forward woman in your life, a basket centered around style and accessories is a fantastic choice. Include trendy accessories like statement earrings, chic scarves, or a stylish handbag. You could also add a fashion magazine or a gift card to her favorite clothing store. This boo basket will show her that you not only appreciate her sense of style but also support her passion for fashion.
If she has a sweet tooth, a basket filled with gourmet treats will definitely satisfy her cravings. Consider including a selection of artisan chocolates, gourmet popcorn, or specialty cookies. Don't forget to add her favorite tea or coffee for a cozy indulgence. This delicious gift basket will surely make her smile and let her know that you pay attention to her taste preferences.
Think about the special woman's interests, hobbies, and preferences, and tailor the basket accordingly. Does she love gardening? Include some small potted plants or gardening tools. Does she enjoy reading? Add a bestselling book or a set of bookmarks. The key is to customize the basket to truly reflect her personality and passions.
By choosing a theme that resonates with the special person in your life, you can create a lovely boo basket. Whether it's a spa retreat, a fashionista's dream, or a gourmet delight, these personalized gifts are sure to make her Halloween even more memorable.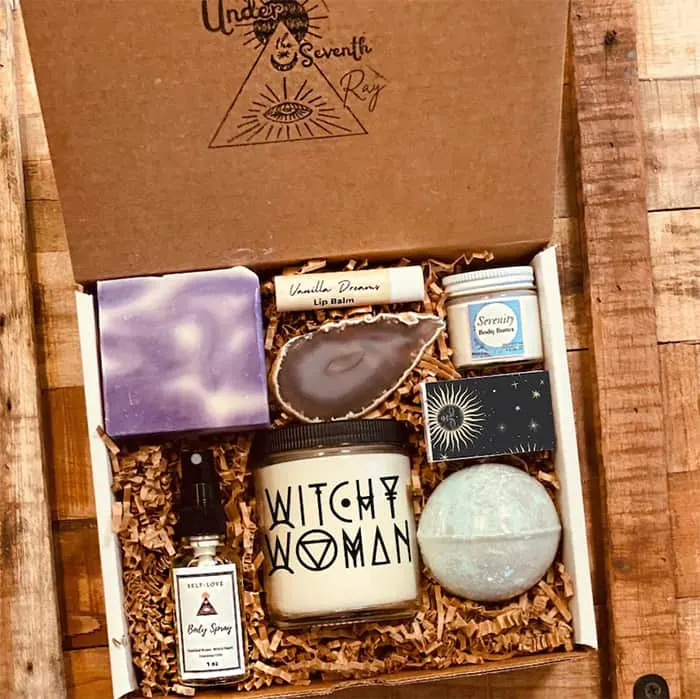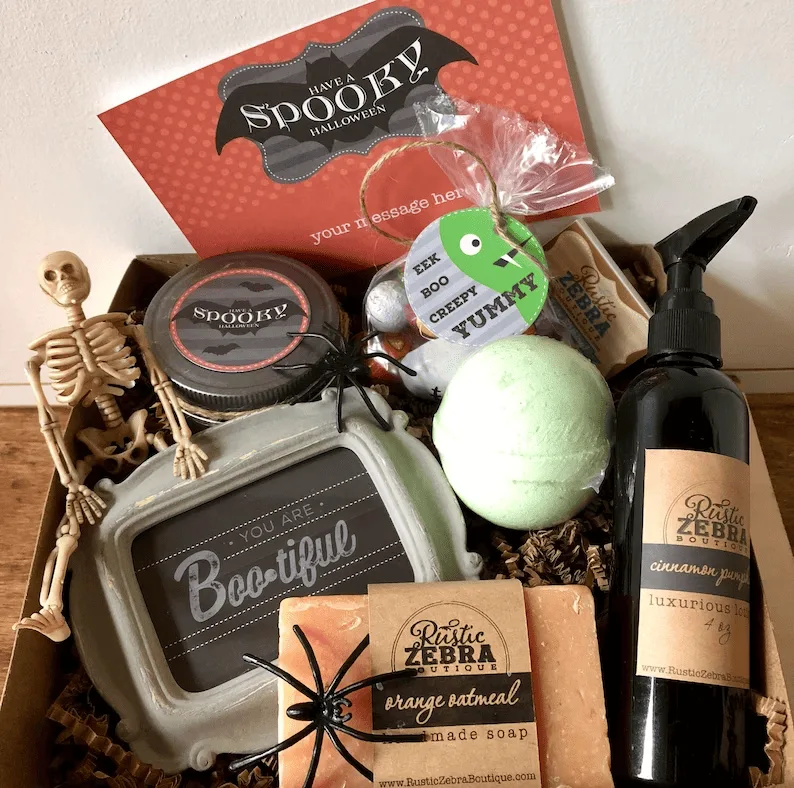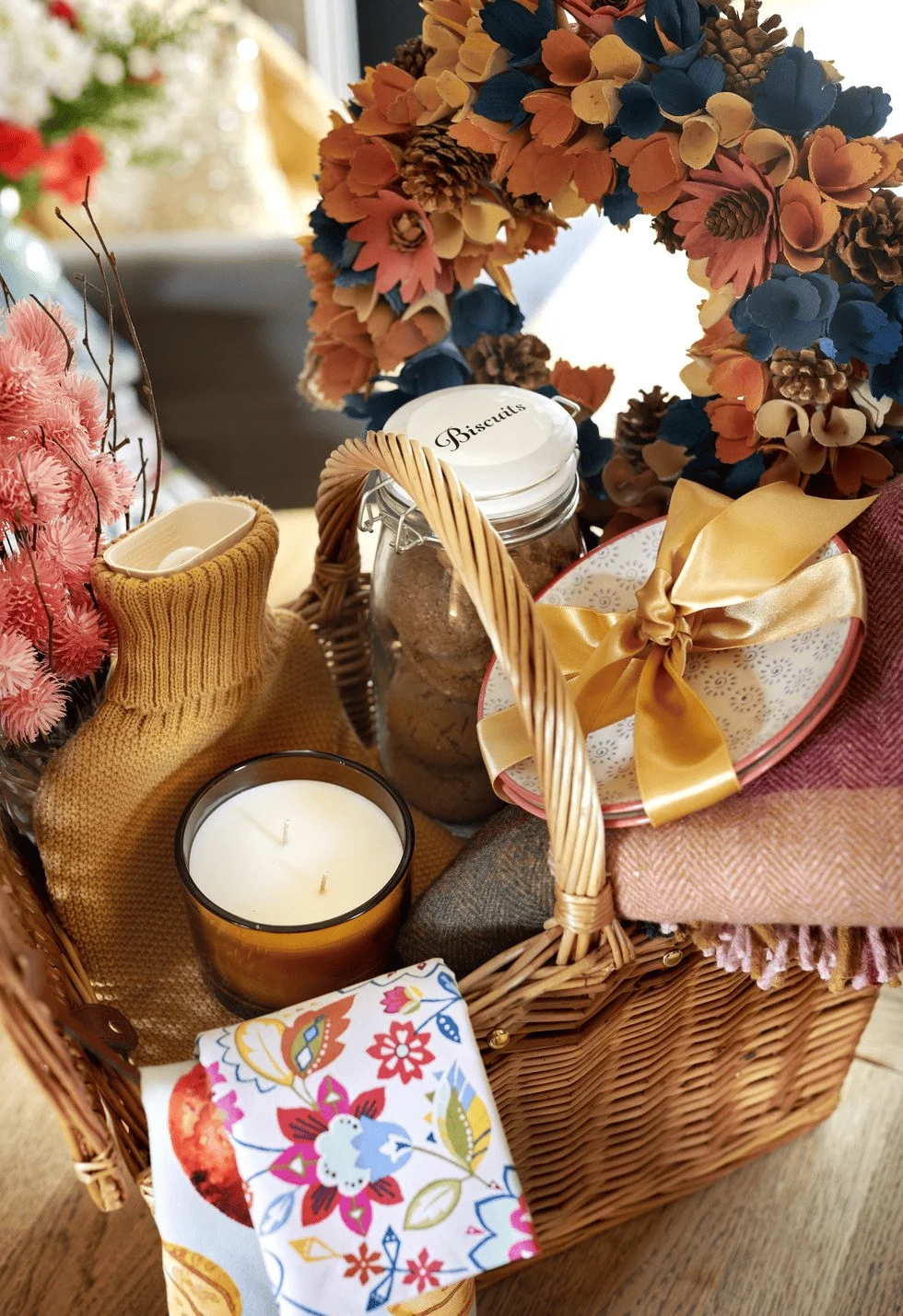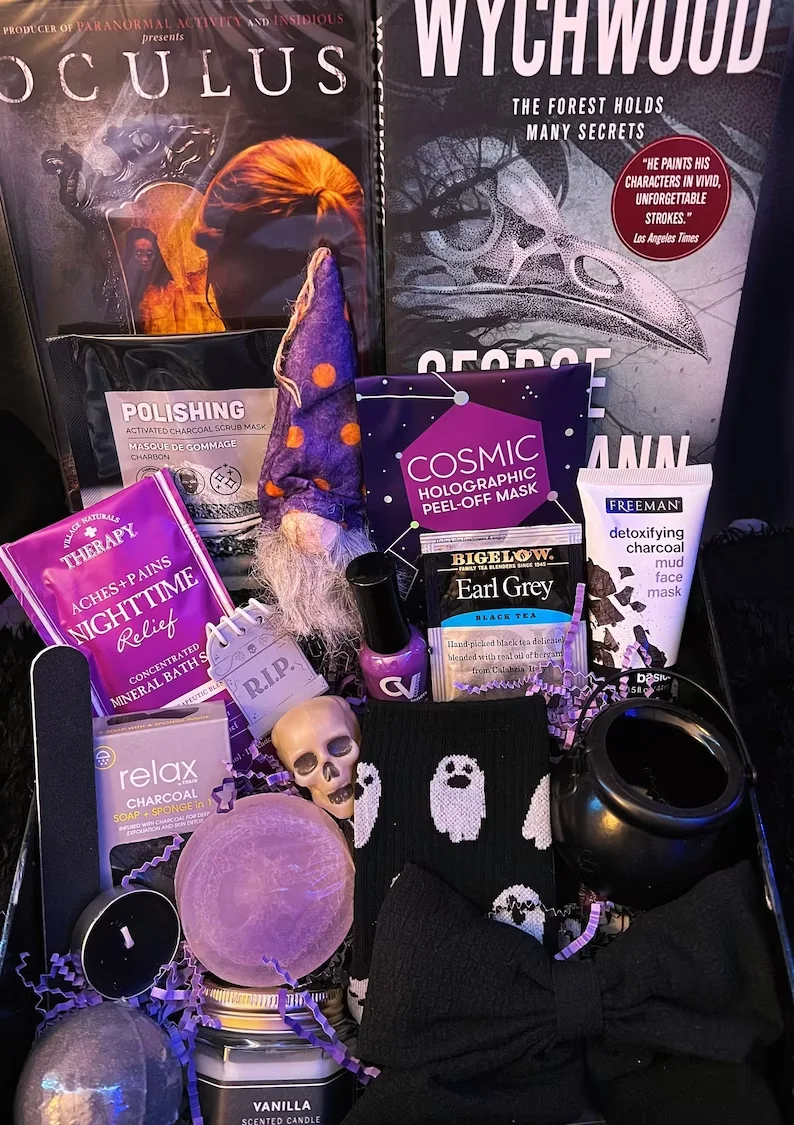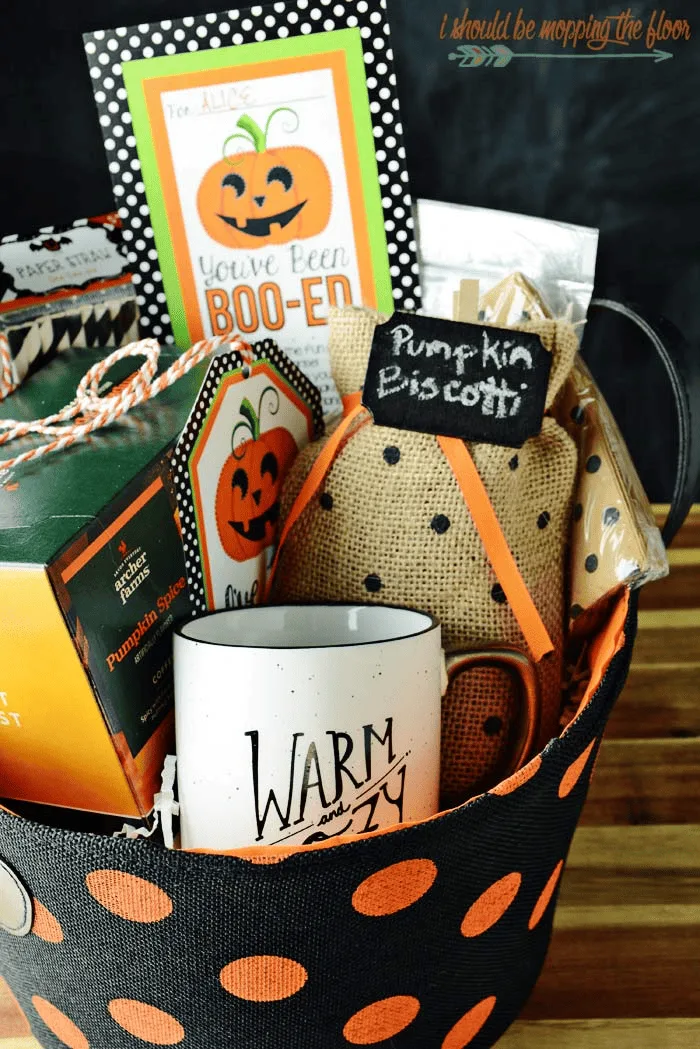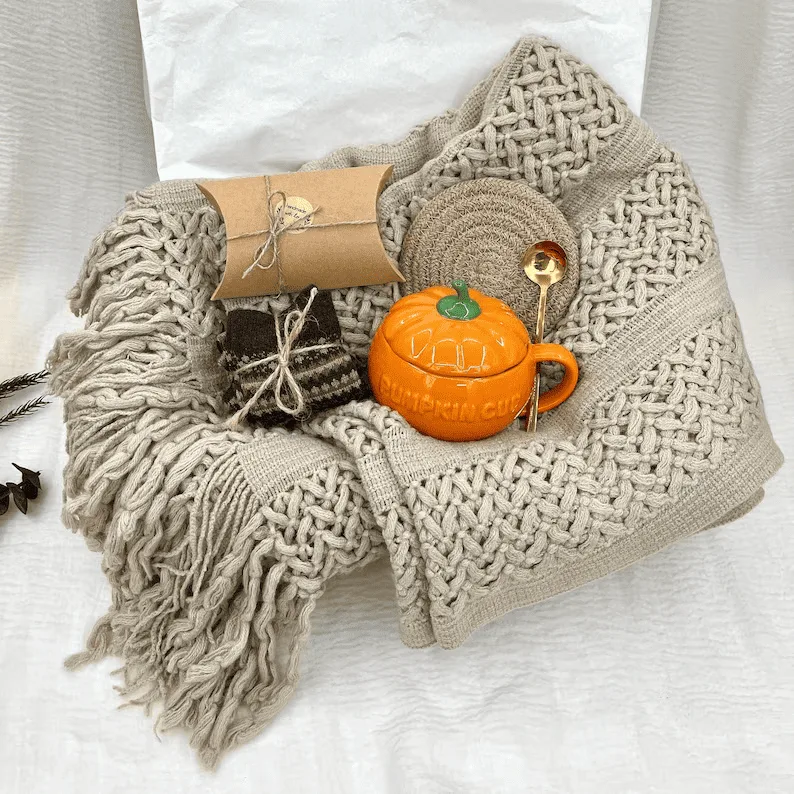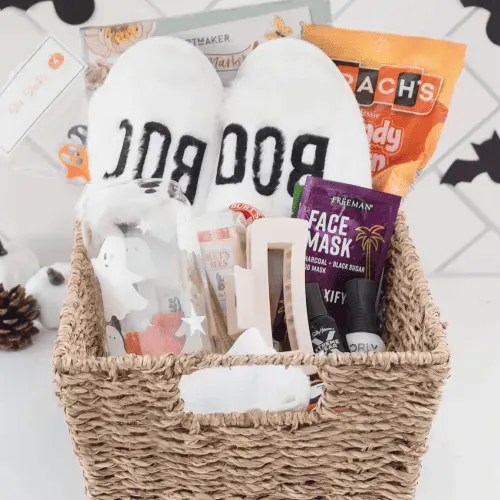 Teen girl Halloween basket idea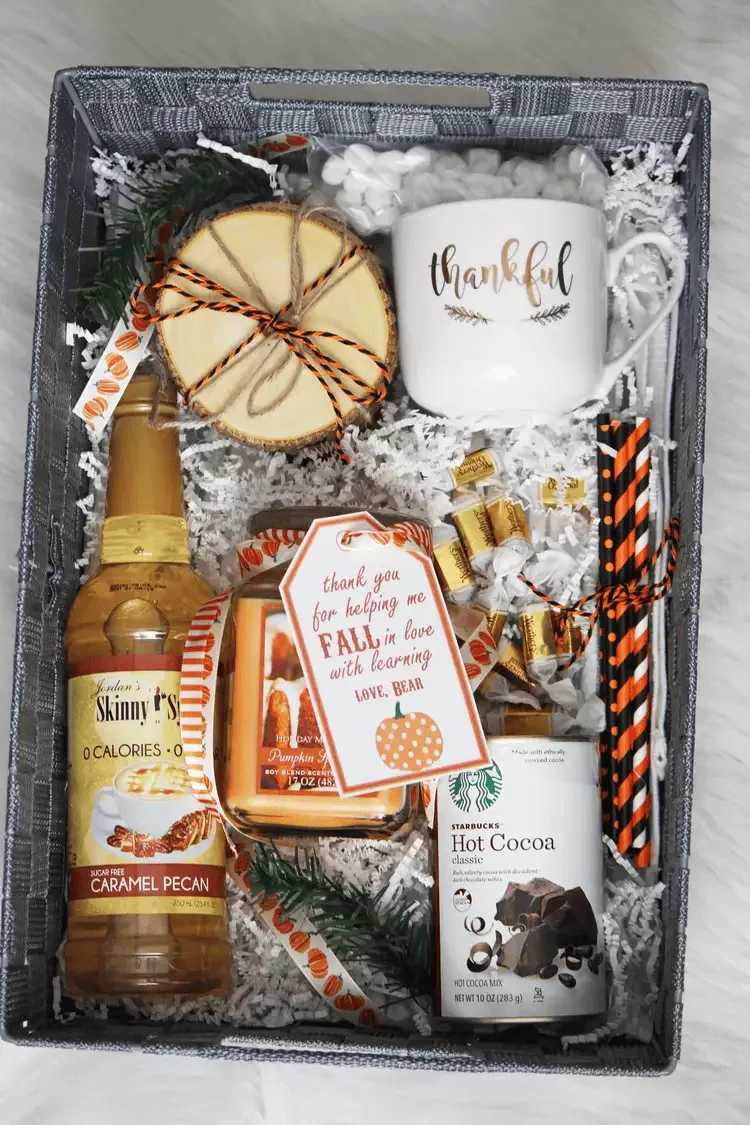 Gourmet Boo basket (photo: Hello Honey)
Put together your basket with: Caramel pecan – Pumpkin butter – Hot cocoa – Caramel candy – Cute mug
Tips for Assembling the Perfect Basket
Now that you have some Basket inspiration, it's time to get creative and add your own unique touch.
Incorporating personal touches is another way to elevate the Boo Basket. Consider adding a handwritten note expressing your appreciation for her or highlighting a special memory you shared. A personal item that holds sentimental value, like a small trinket or a photo of the two of you, can also make the basket more meaningful. Don't be afraid to think outside the box and surprise with something unexpected and thoughtful.
Once you have selected the perfect items for the spooky Basket, it's time to assemble it with care.
Start by choosing a suitable container, such as a decorative gift box or a woven basket. Fill the bottom with some colorful tissue paper or shredded paper to create a cushioning effect. Arrange the items in an aesthetically pleasing way, experimenting with different heights and textures. If necessary, use tissue paper or ribbons to secure items in place and add visual appeal.
To ensure a memorable reveal, consider wrapping the Basket in clear cellophane or covering it with a festive Halloween-themed wrap. Finish with a bow or ribbon that matches the theme or color scheme of the basket. Remember, presentation matters just as much as the contents!
In conclusion, these spooky basket ideas have the power to transform your Halloween celebrations into something truly extraordinary.
Remember, the spirit of Halloween lies in the thrill of surprises and enchantment. With these tips and ideas, you have the opportunity to elevate your Halloween game to a whole new level. Don't settle for ordinary when you can create something extraordinary!
So, what are you waiting for? Start gathering the ghostly goodies, supernatural surprises, and DIY inspirations. Let your imagination guide you as you put together a boo basket that will be remembered for years to come. Happy haunting!
Want to remember it? Save these 27 Boo basket ideas on your favorite pinterest board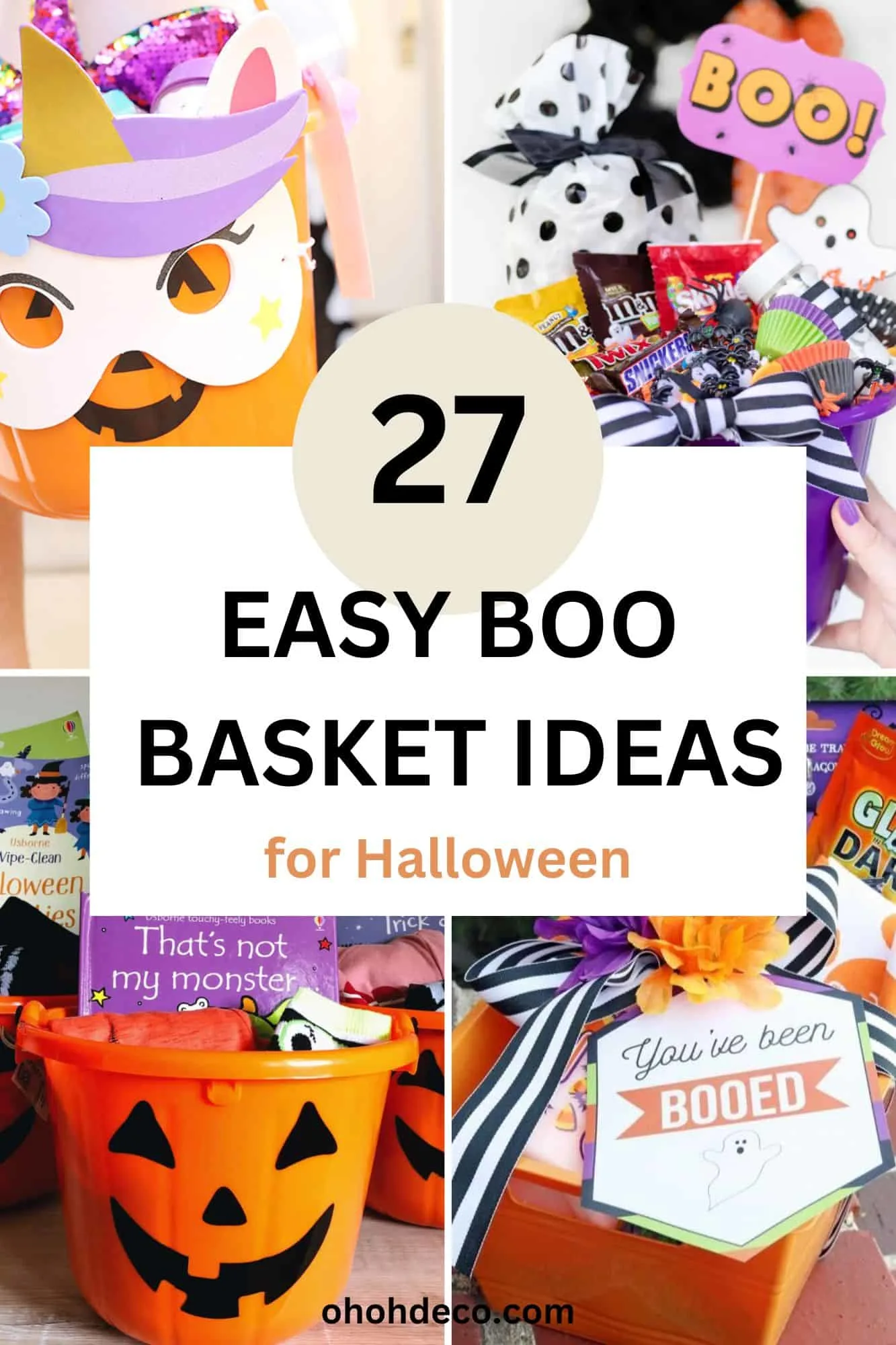 Amaryllis