66 DIY Outdoor Halloween Decorations Made Easy, Transform Your Yard into a Fright Fest.
Get ready to give your neighbors a Halloween scare they won't soon forget! This year, forget about store-bought decorations and embrace the thrills of DIY. With just a little creativity and a dash of spookiness, you can transform your yard into a bone-chilling fright fest that will have everyone talking.
From creepy entryways to ghostly garlands, this article will guide you through budget-friendly DIY outdoor Halloween decorations that are bound to send shivers down anyone's spine. So, roll up your sleeves, grab your crafting supplies, and let's get ready to turn your yard into the ultimate Halloween destination.
[ This post probably contains affiliate links, our full disclosure policy is boring, but you can read it HERE ]
RELATED: 35 Easy Halloween sewing projects ideas
RELATED: 27 Spooky and Cute Halloween Decor Ideas for Your Home
Create a Creepy Entryway
Now that you've set the stage for a bone-chilling Halloween experience in your yard, let's focus on creating a creepy entryway that will leave visitors trembling with fear. The entryway is the first impression your haunted house will make, so it's important to make it as eerie and foreboding as possible.
Start by transforming your front door into a portal to the underworld. A simple and effective way to achieve this is by draping black fabric or tattered curtains over the door. Let them hang down to create an air of mystery, giving passersby a glimpse of the horrors that lie within. Cobwebs, strategically placed on the corners and edges of the door, will add an extra touch of spookiness.
To truly capture the spirit of Halloween, consider adding some chilling sound effects to greet your guests. Install a motion-activated sensor that triggers haunting sounds, like creaking doors, sinister laughter, or ghostly whispers, as visitors approach. This unexpected audio element will send shivers down their spines before they even set foot inside.
Don't forget to pay attention to the pathway leading up to your door. Illuminate it with flickering jack-o'-lanterns or spooky lanterns lining the sides. Add some tombstones or skeletal hands emerging from the ground to create an eerie graveyard atmosphere. These small touches will guide your guests through the darkness and build anticipation for the scares that await them.
To take your entryway to the next level of fright, enlist the help of some macabre creatures. Position life-sized zombie figures or lurking monsters near the entrance to give visitors a truly chilling welcome. You can also hang menacing bats or skeletal accoutrements from the trees or porch ceilings, creating an ominous sense of foreboding that will send a shiver down anyone's spine.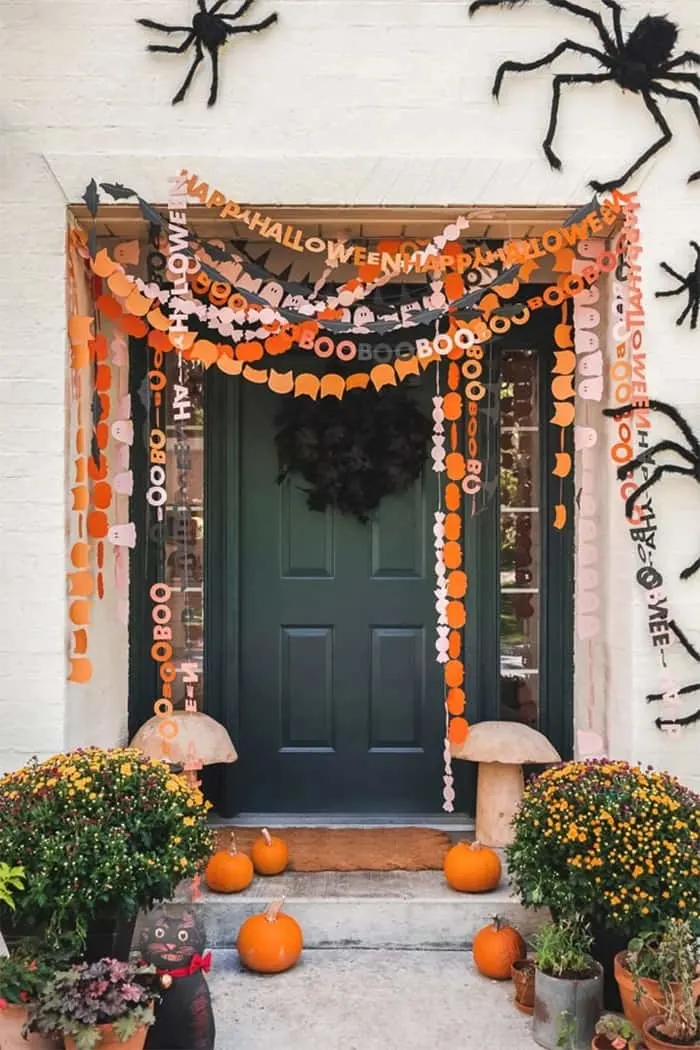 DIY halloween front door decorations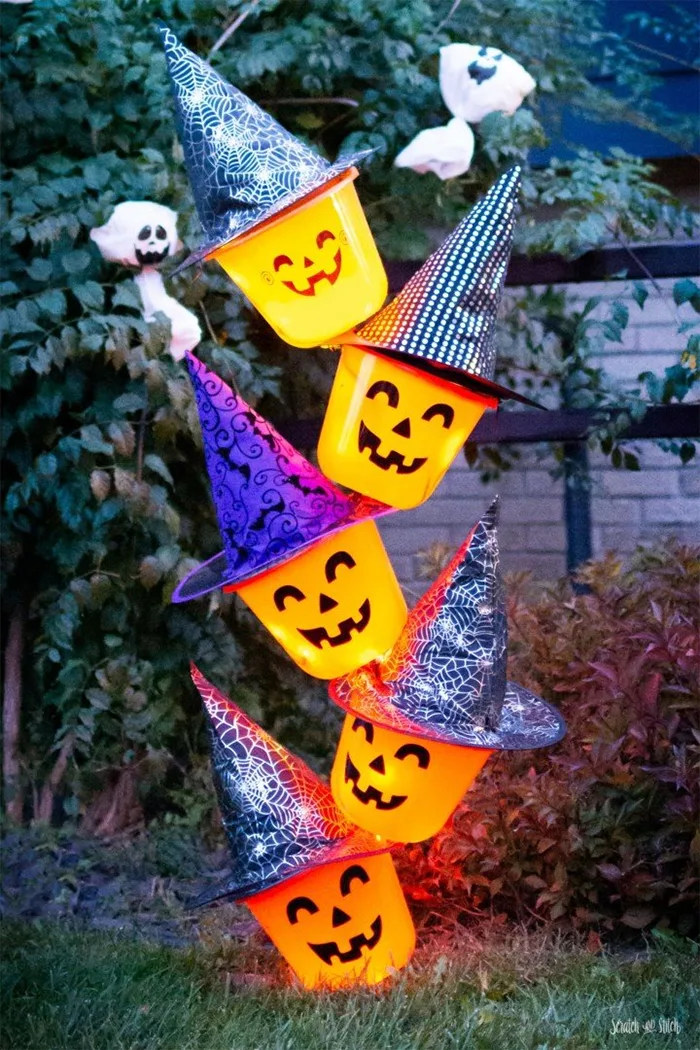 DIY Halloween decoration pumpkin buckets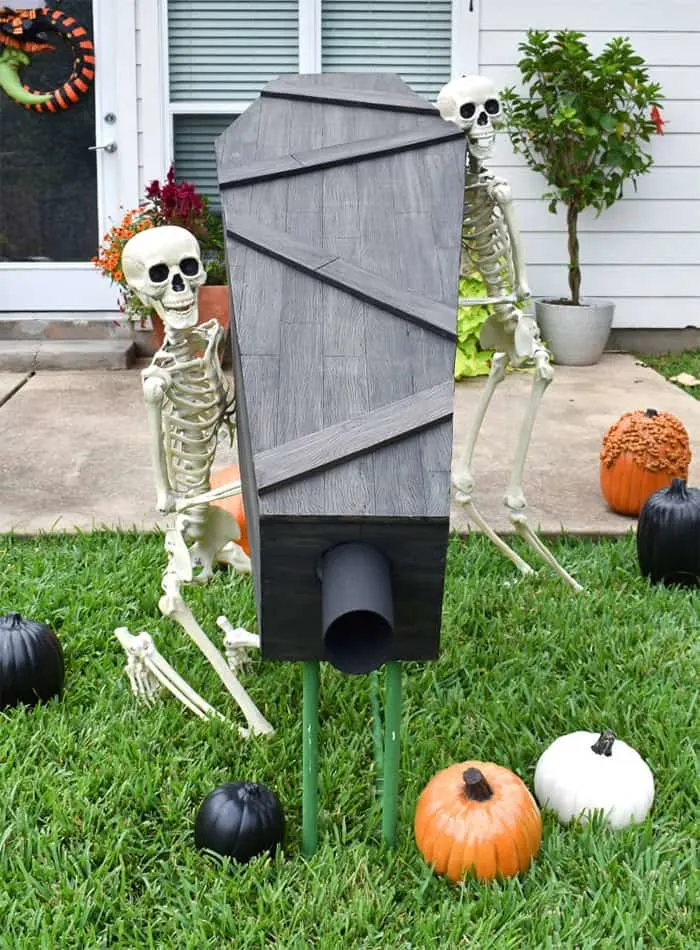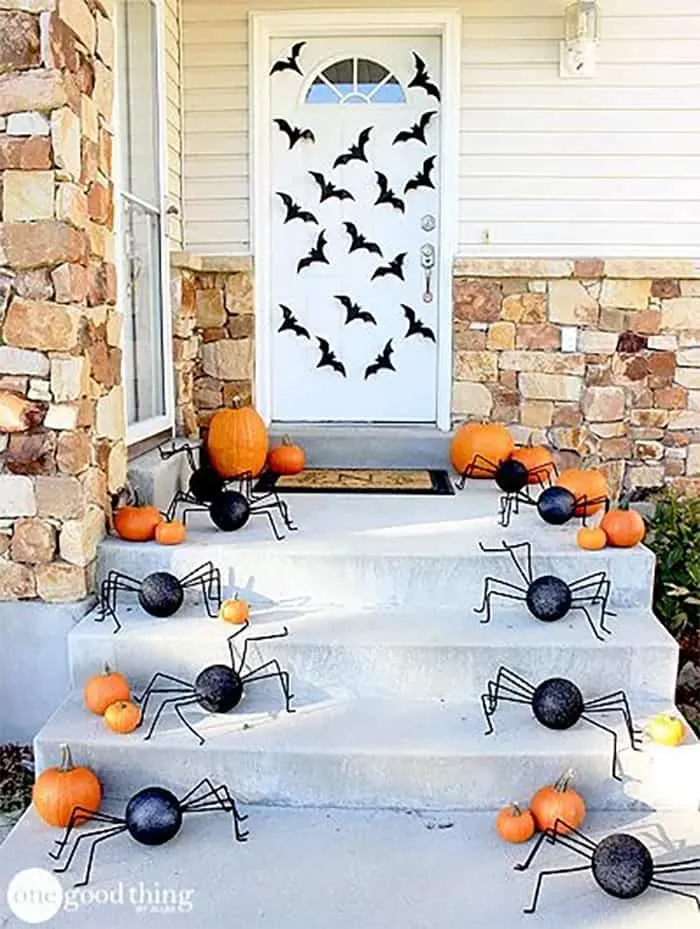 DIY halloween spiders and bats front door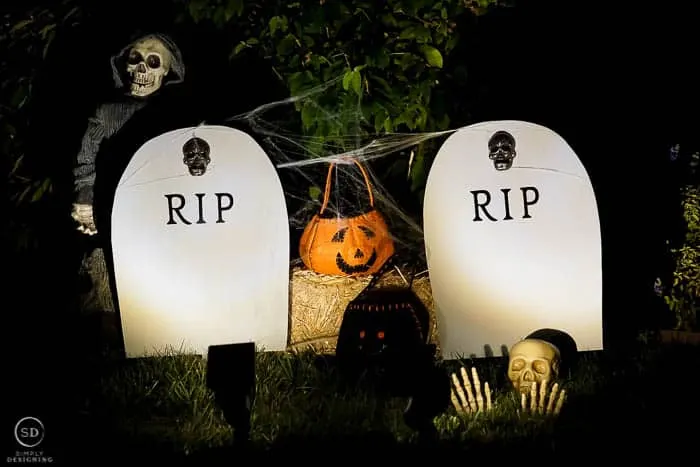 DIY outdoor Halloween graveyard
DIY spider Halloween outdoor decor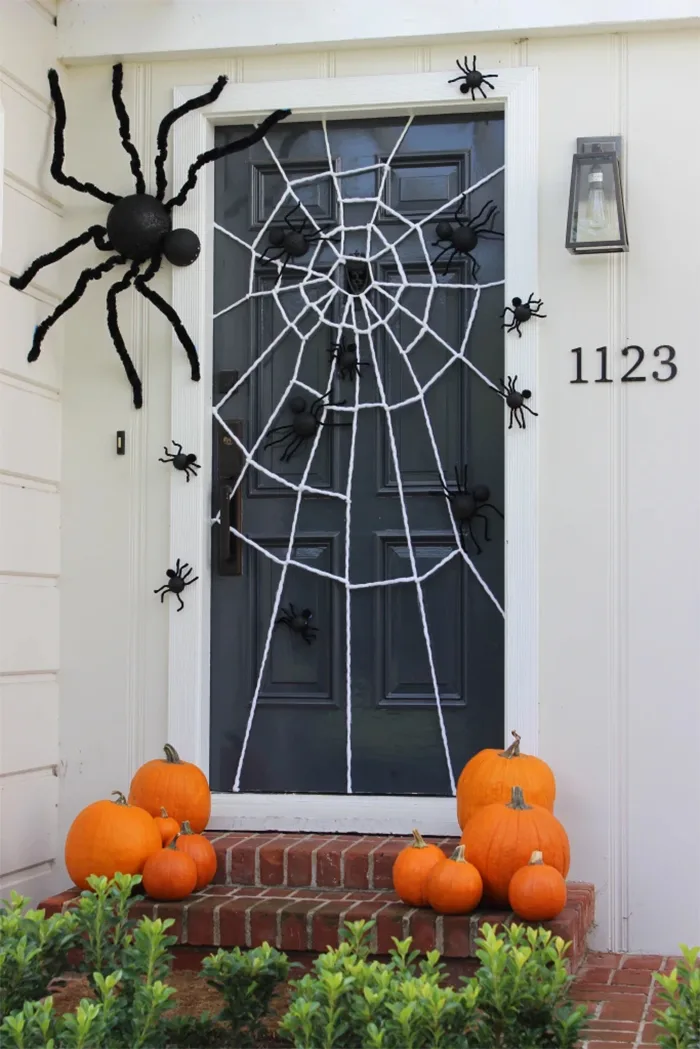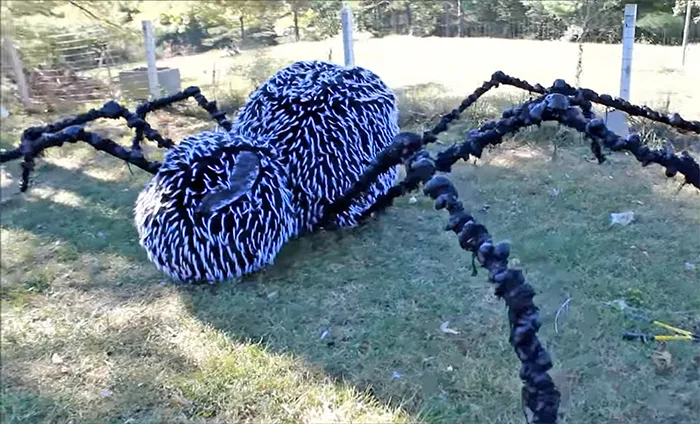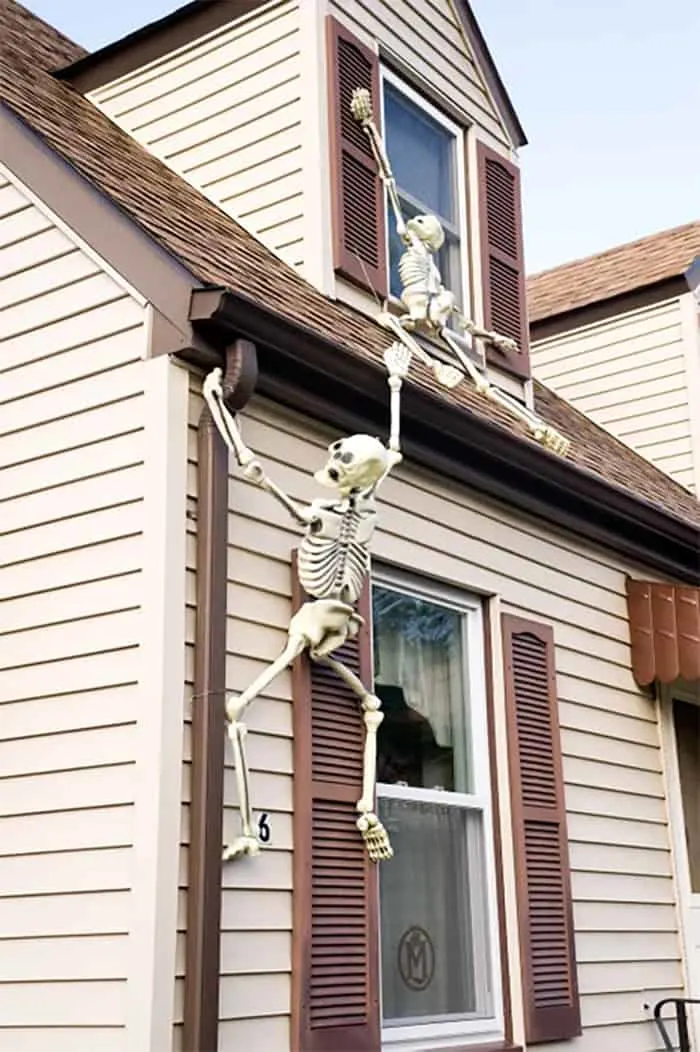 DIY Halloween climbing skeleton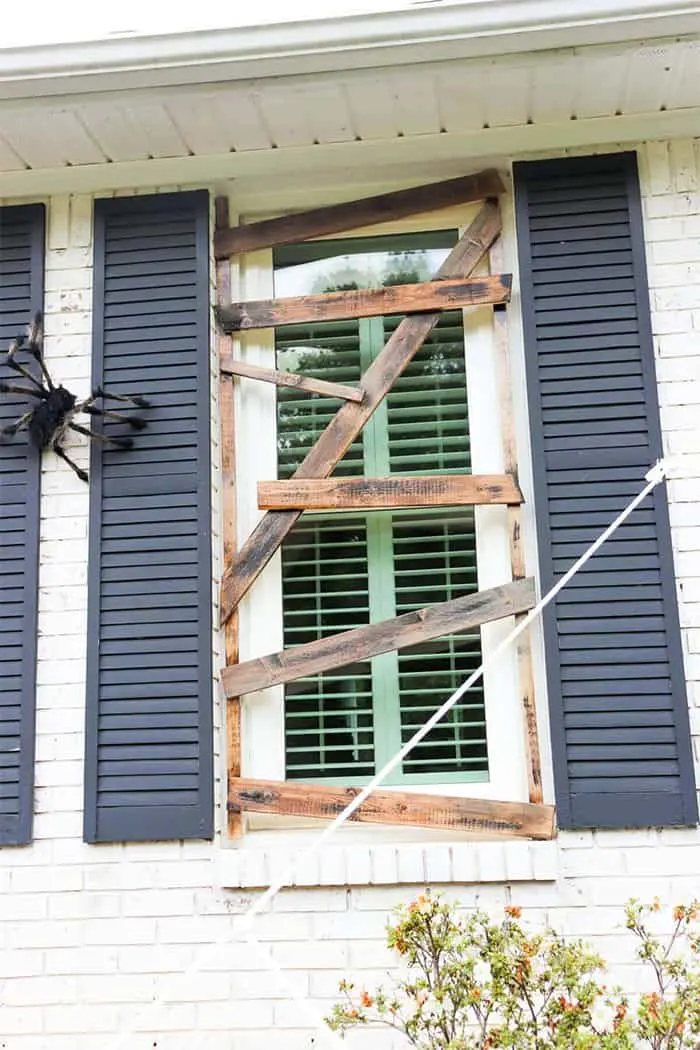 DIY Halloween boarded up window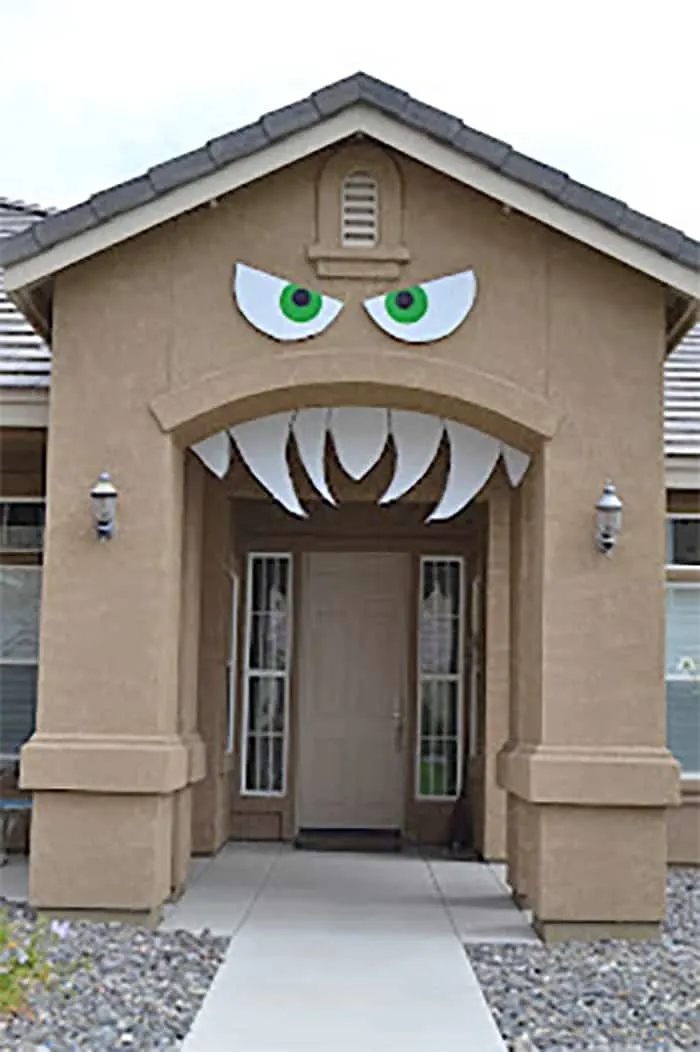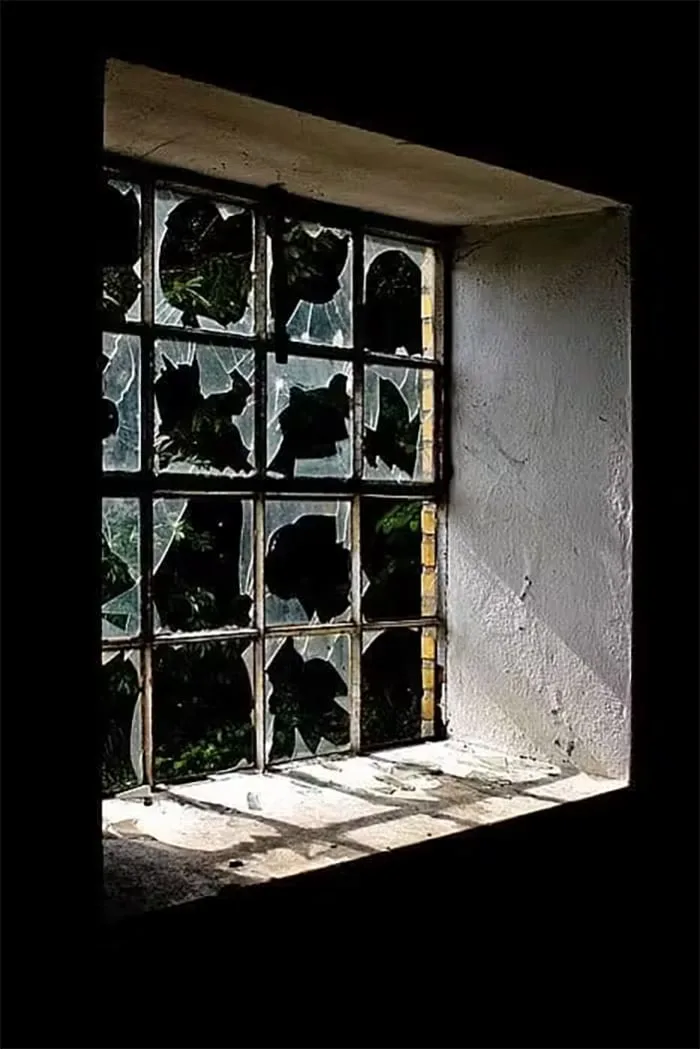 Faux broken windows effect with frosted contact paper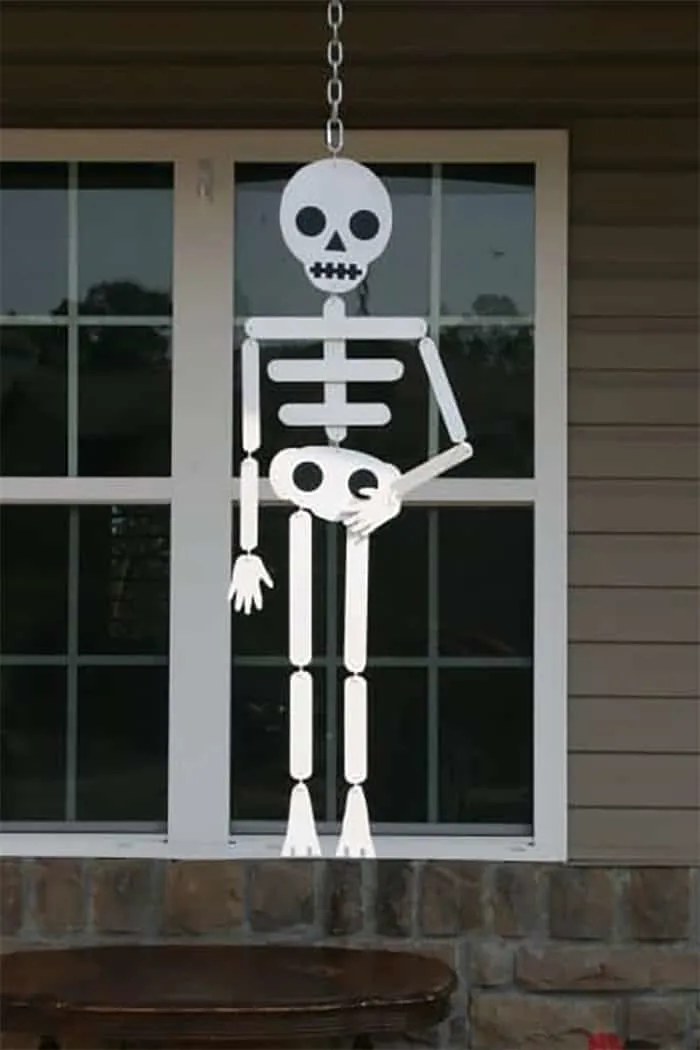 Remember, the key to creating a truly creepy entryway is attention to detail. Every aspect should work together to instill a sense of unease in those who dare to enter. By combining Get ready to bewitched and bewildered with your DIY outdoor Halloween decorations, eerie décor, haunting sound effects, and strategically placed creatures, you'll set the tone for an unforgettable Halloween experience. So, unleash your creativity and transform your entryway into a gateway to the unknown.
RELATED: Trick or Treat in Style: Download Your Free Printable Halloween Goodie Bag Template
RELATED: Halloween calavera skull garland
Craft Spooky Silhouettes
To truly take your yard from ordinary to terrifying, consider adding some spooky silhouettes to your outdoor Halloween decorations. These shadowy figures can create an eerie atmosphere and add an extra dose of fright to your haunted landscape. Positioning them strategically in your yard will ensure that your guests are greeted with a spine-chilling scene as they approach.
One effective way to craft spooky silhouettes is to use black cardboard or plywood to cut out the shapes of witches, ghosts, or other haunting characters. With a little creativity and a sharp utility knife, you can easily create menacing figures that will send shivers down anyone's spine.
Once you've cut out the shapes, place them strategically in your yard to maximize the scare factor. For example, position a witch silhouette near a flickering jack-o'-lantern to create an illusion of her casting spells. Or, perch a ghostly figure on a tree branch, as if it's watching from above. These clever placements will make your yard come to life with fright, capturing the attention and imagination of all who dare to approach.
To further enhance the effect of your spooky silhouettes, consider adding backlighting. By positioning small spotlights or LED lights behind the cutouts, you can cast eerie shadows on the surrounding area. This will create an otherworldly ambiance, making your yard truly feel like a haunt from beyond.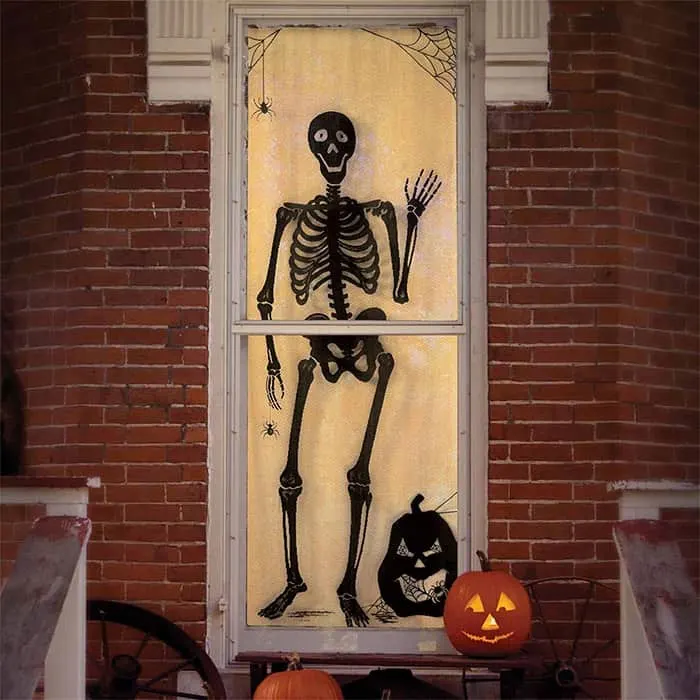 DIY Halloween skeleton silhouette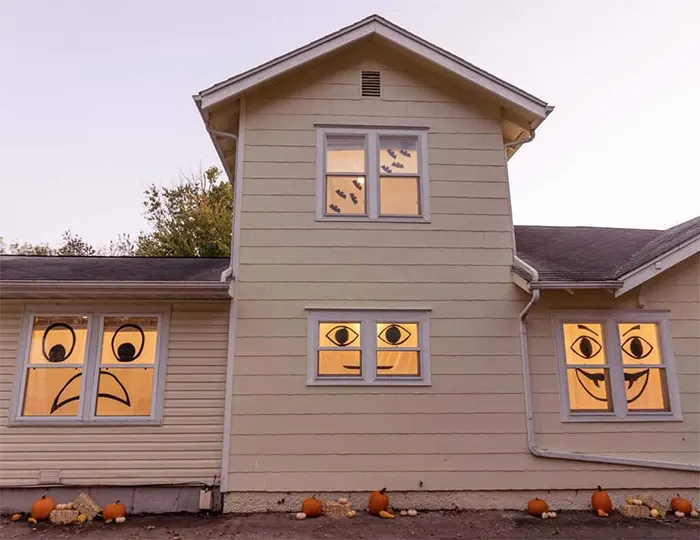 DIY Halloween easy house decor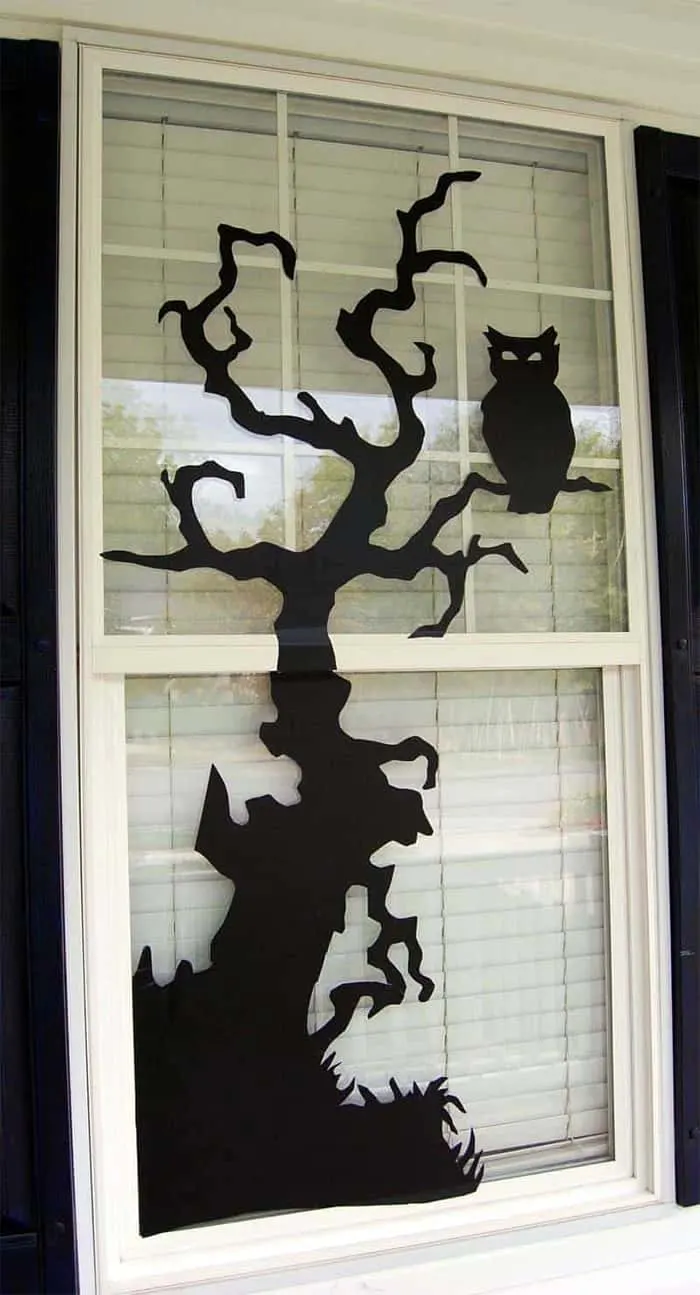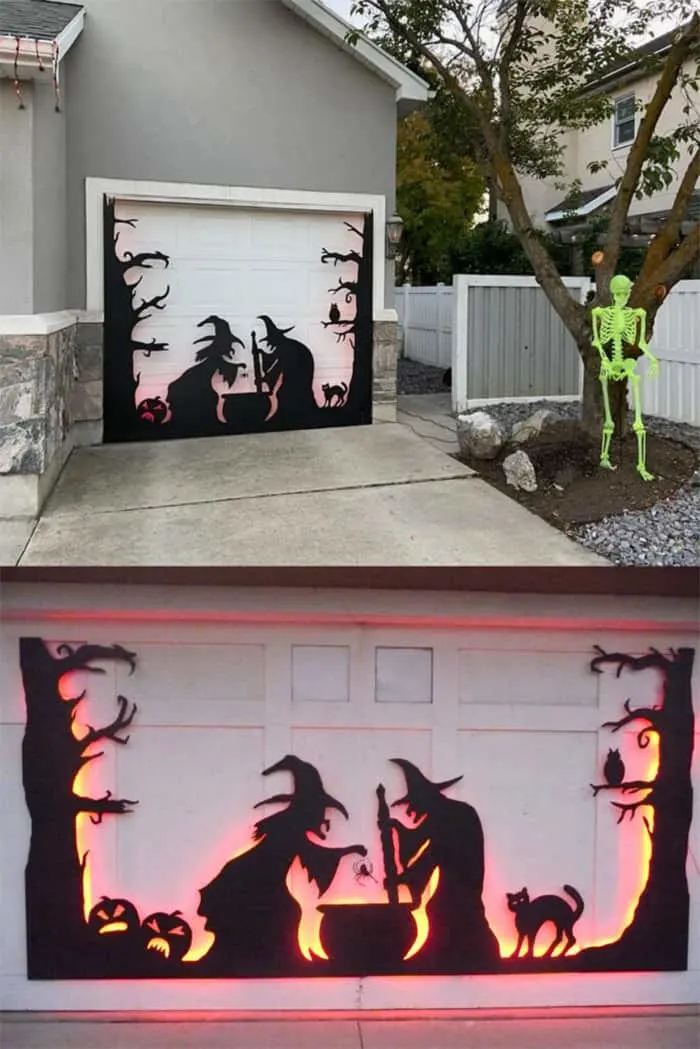 DIY Halloween witches silhouette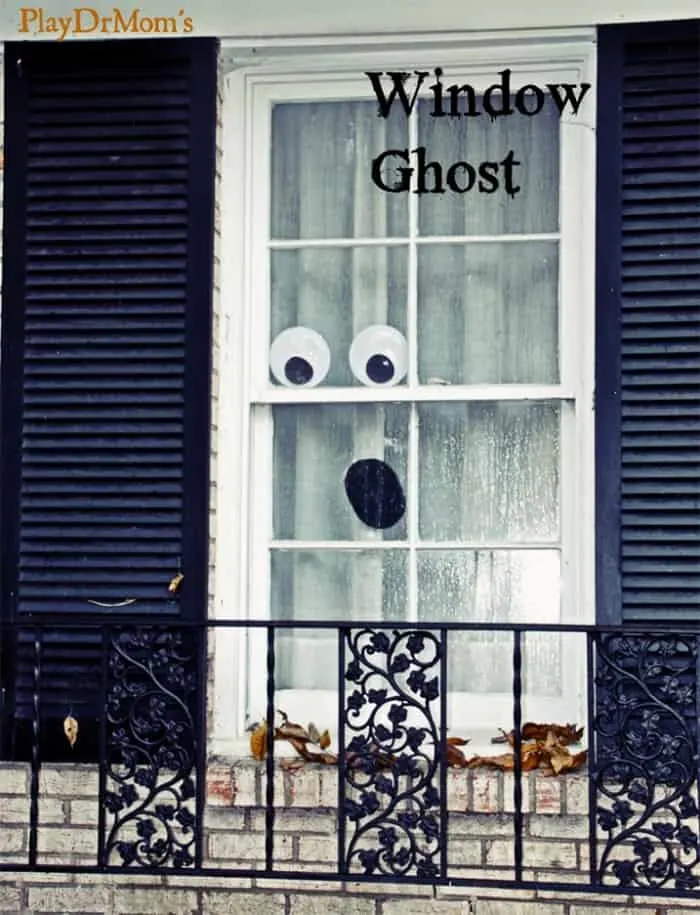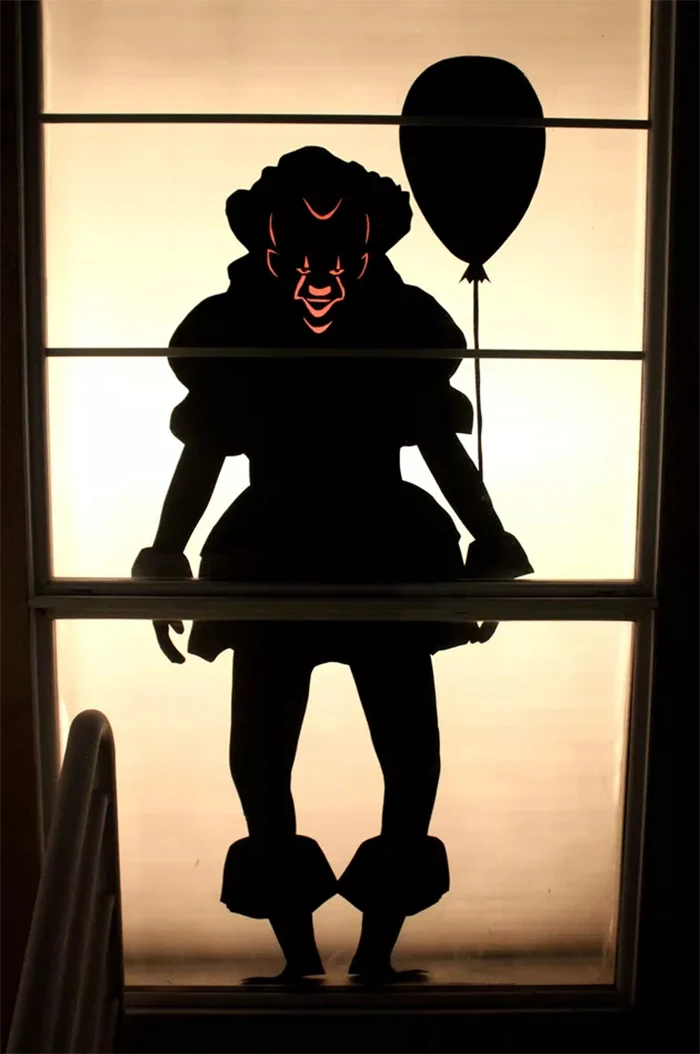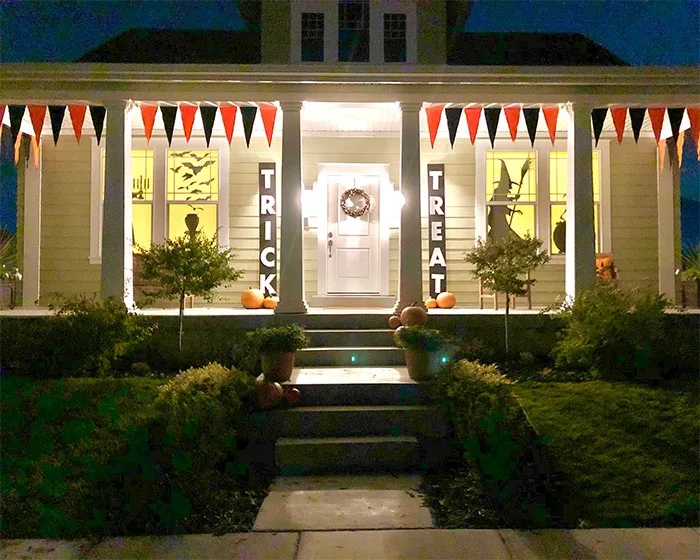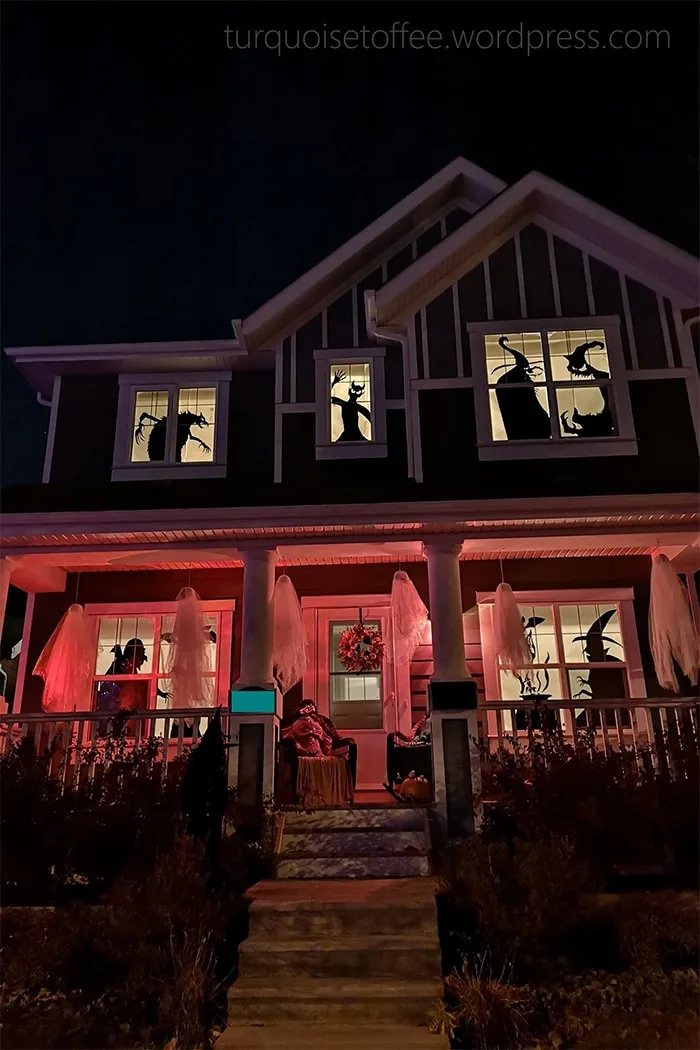 DIY halloween easy silhouettes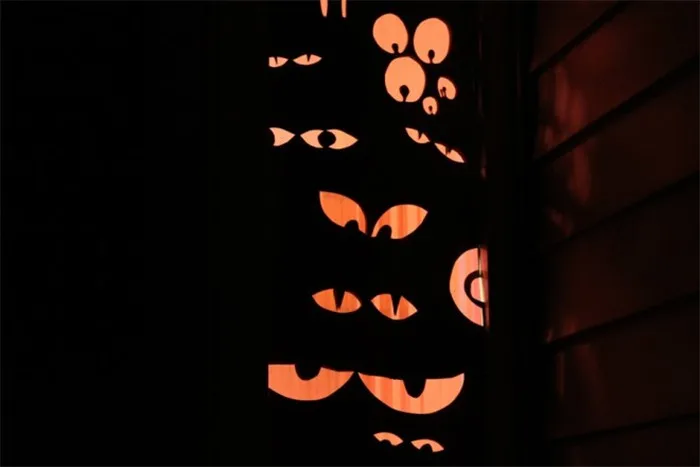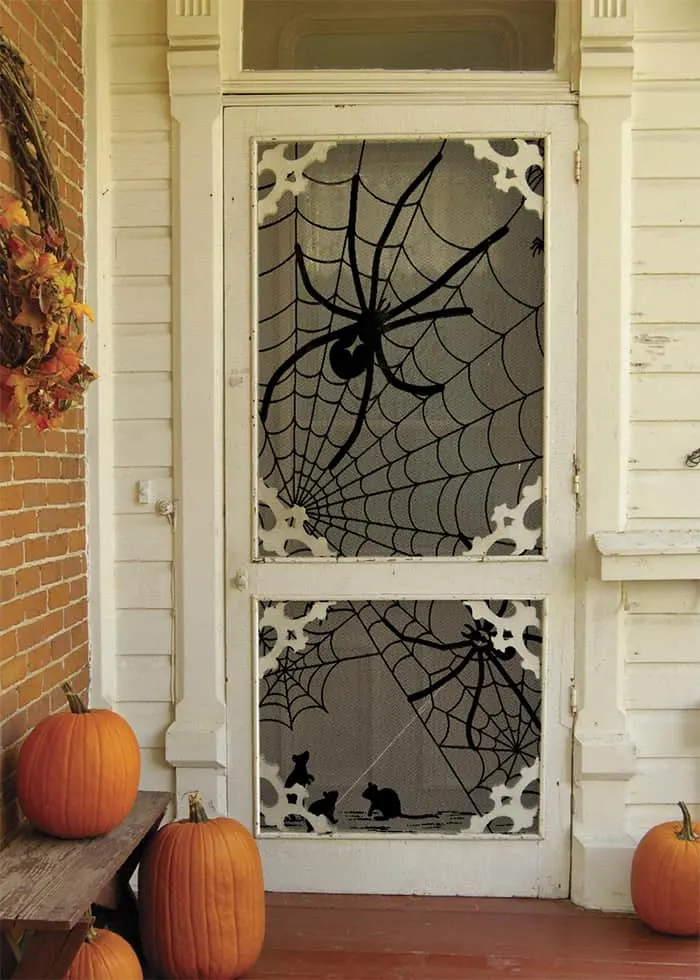 Halloween spiderweb window decoration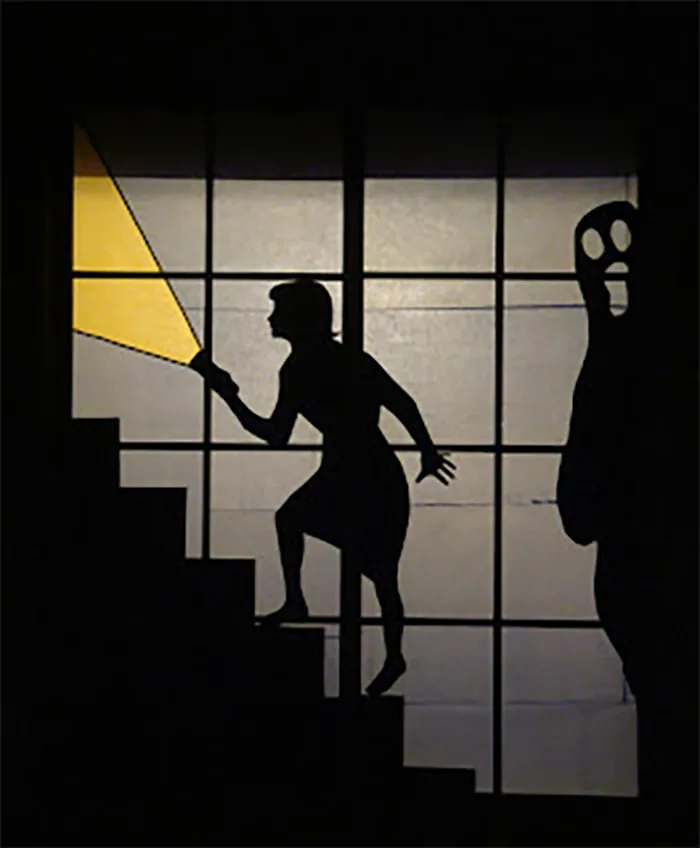 The hidden staircase silhouette
Crafting spooky silhouettes is a fun and creative way to transform your yard into a fright fest. When combined with other Halloween decorations, such as the ghostly garlands we'll explore next, these silhouettes will set the tone for an unforgettable Halloween experience. So, let your imagination run wild as you bring your spooky silhouettes to life and prepare to send chills down the spines of all who dare to venture into your yard.
Easy ideas to make frightening Ghosts
Now that you have mastered the art of crafting spooky silhouettes, it's time to add another layer of ghostly charm to your outdoor Halloween decorations. Hang Ghosts. These ethereal strands of white fabric will create an eerie atmosphere and give your yard a hauntingly beautiful touch.
To make your own ghostly, start by gathering some lightweight white fabric, such as cheesecloth or gauze. Cut the fabric into long strips and uneven edges to add to the spooky effect.
You can hang them across your porch, along your fence, or even from tree branches for a more haunting effect.
The ghosts will billow and flow, creating a surreal and haunting vision. It's the perfect addition to your fright fest!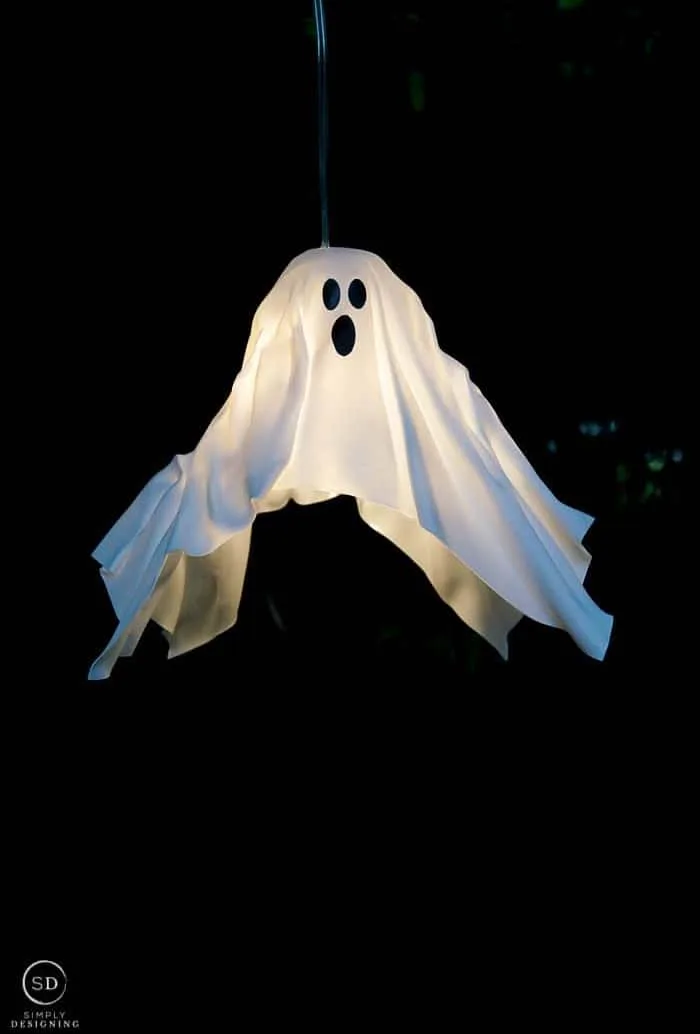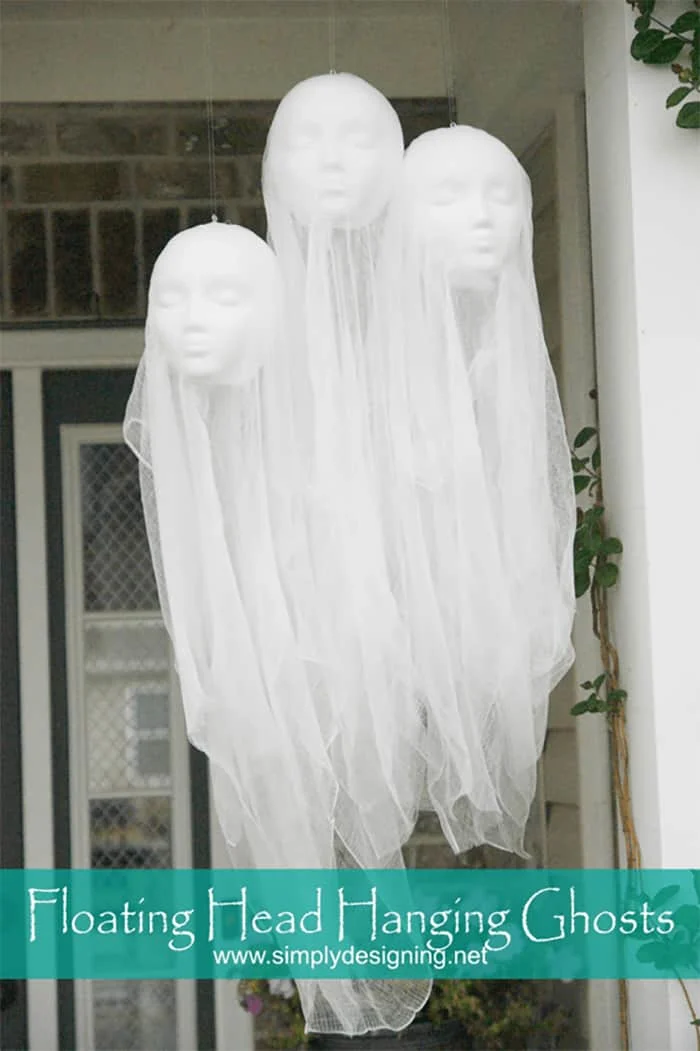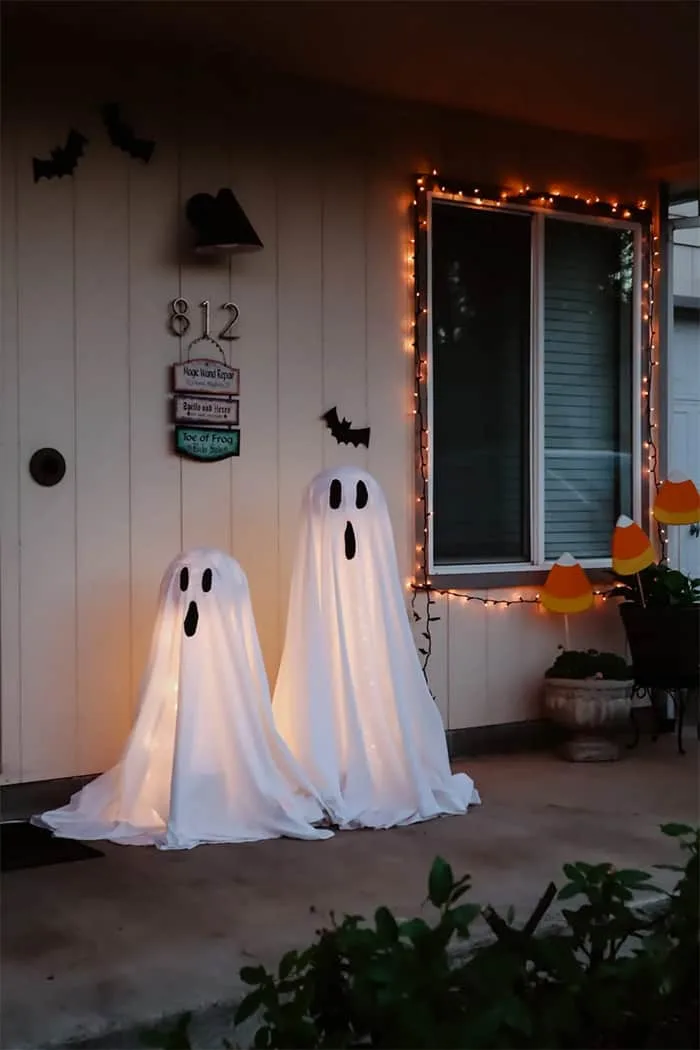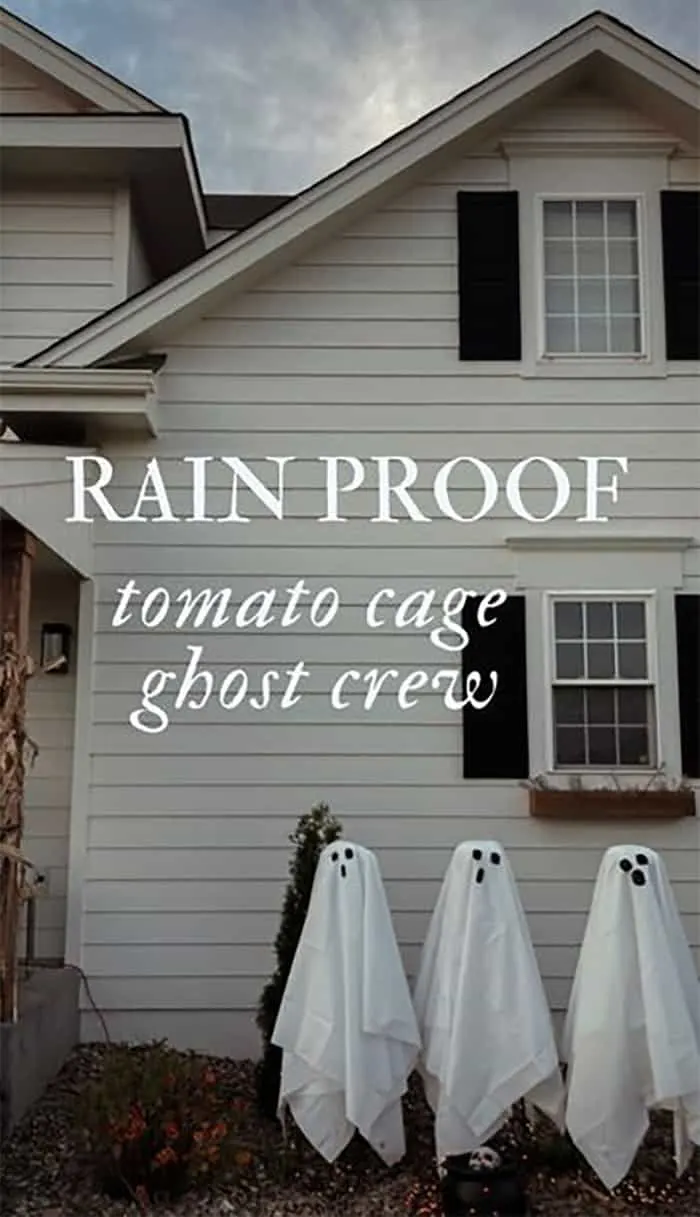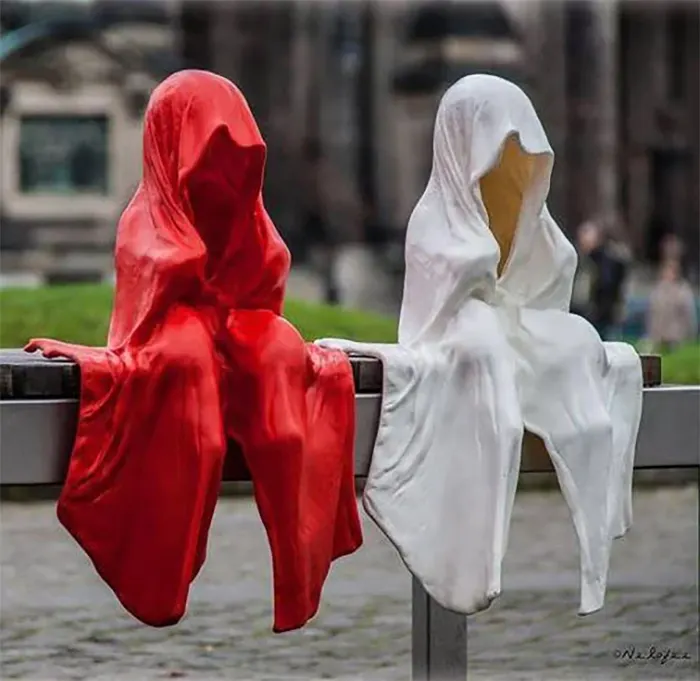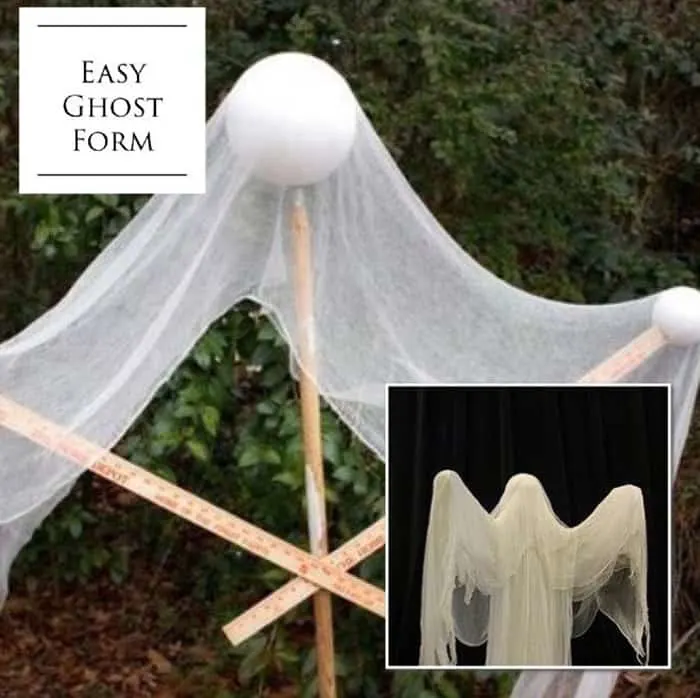 Easy to make ghost shape with cloth (via Pinterest)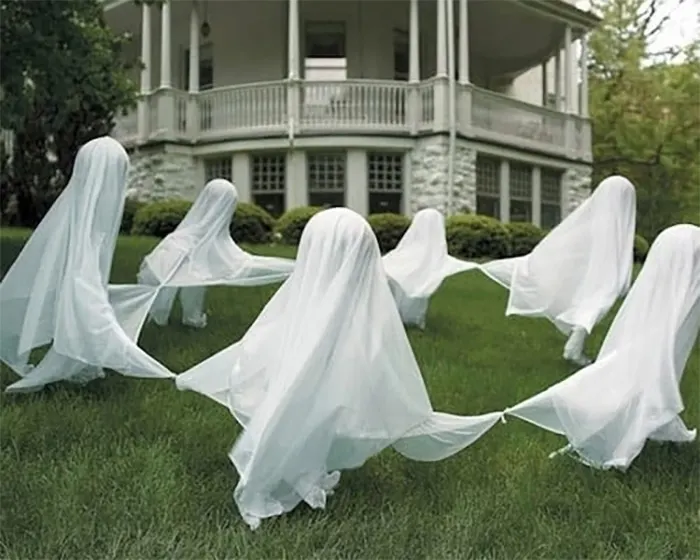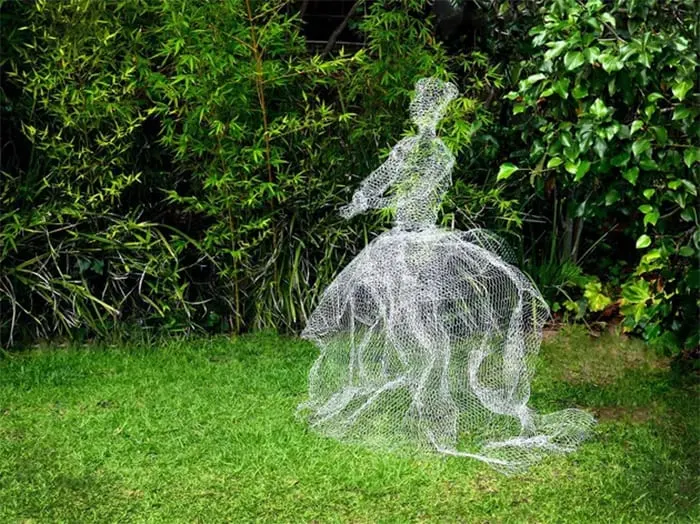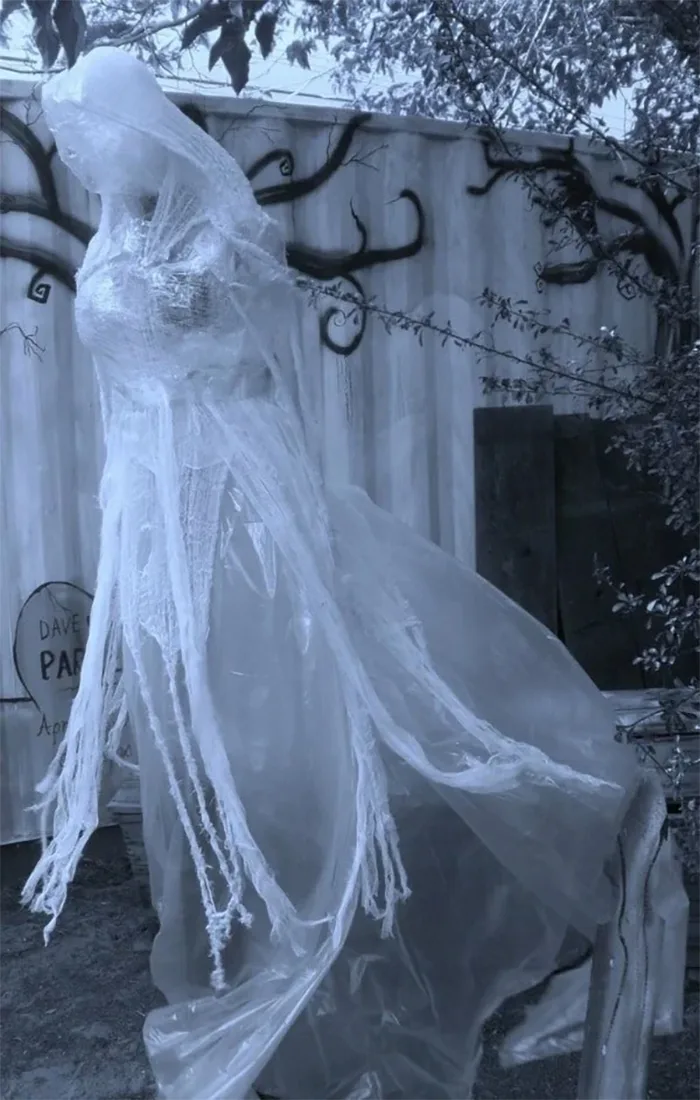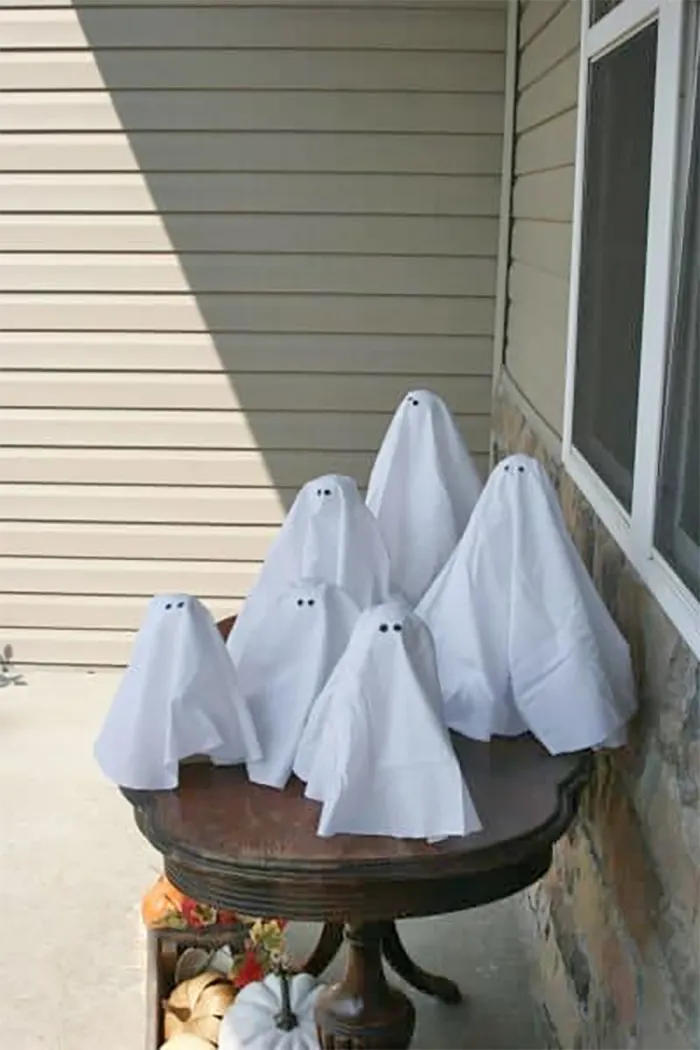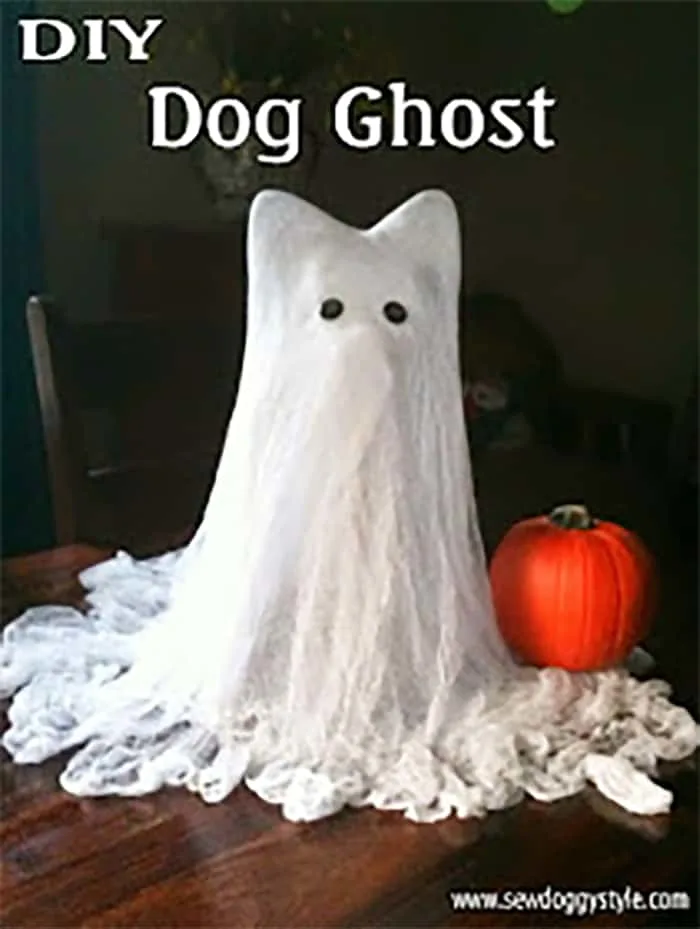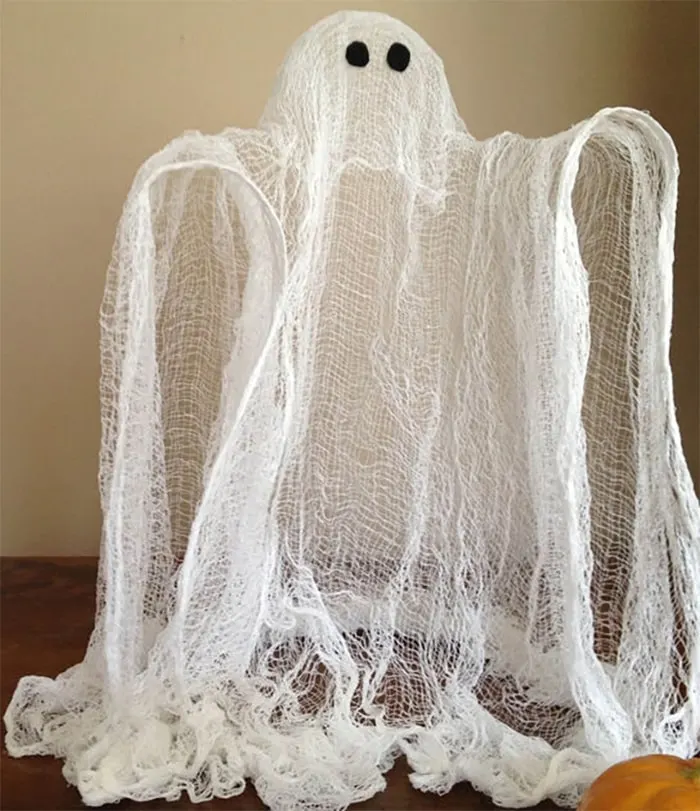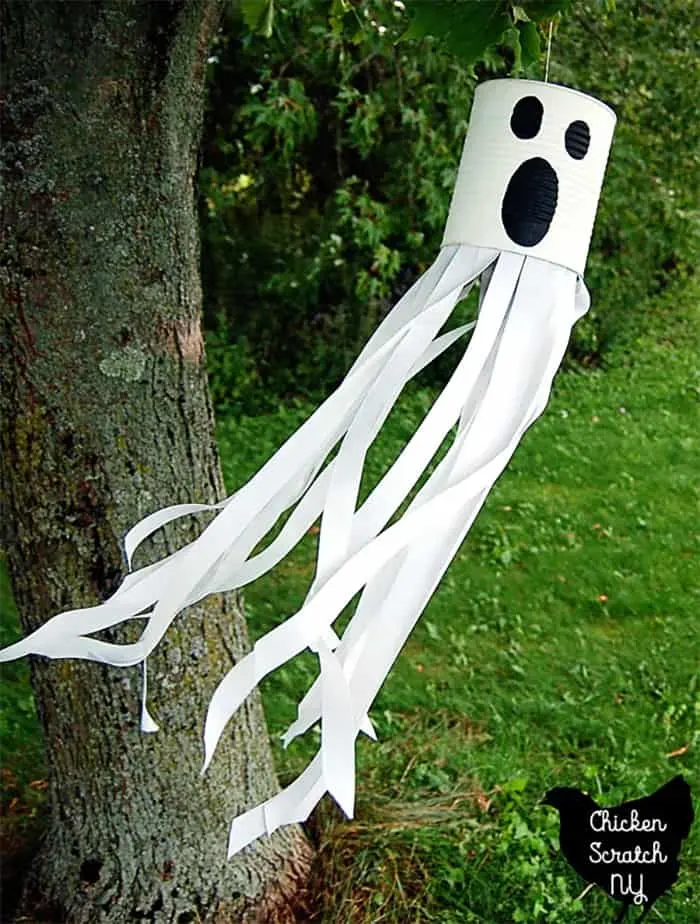 Illuminate with Eerie Lighting
By strategically placing lights in your yard, you can create a spine-chilling ambiance that will mesmerize and terrify your visitors.
Lighting plays a crucial role in transforming an ordinary yard into a truly terrifying Halloween spectacle. With the right lighting, you can bring out the sinister details of your decorations and set the stage for a frightful experience.
Start by choosing the right type of lighting for your haunted outdoor display. Consider using string lights with a ghostly glow, or opt for flickering LED candles that will give an eerie flicker to your scene. Lanterns with dim, orange bulbs can also add a ghostly glow to your yard.
Next, think about placement. Strategically placing your lights can create dramatic shadows and highlights, adding an extra layer of spookiness to your outdoor decor. Illuminate your spooky props from below to cast eerie shadows on nearby surfaces, making them appear larger and more ominous. Experiment with different angles and positions to achieve the desired effect.
To enhance the otherworldly atmosphere, consider using colored lights. Green or purple lights can create a mystical and haunting ambience, while red lights can symbolize danger and the presence of supernatural beings. Mix and match different colors to create a truly chilling visual spectacle.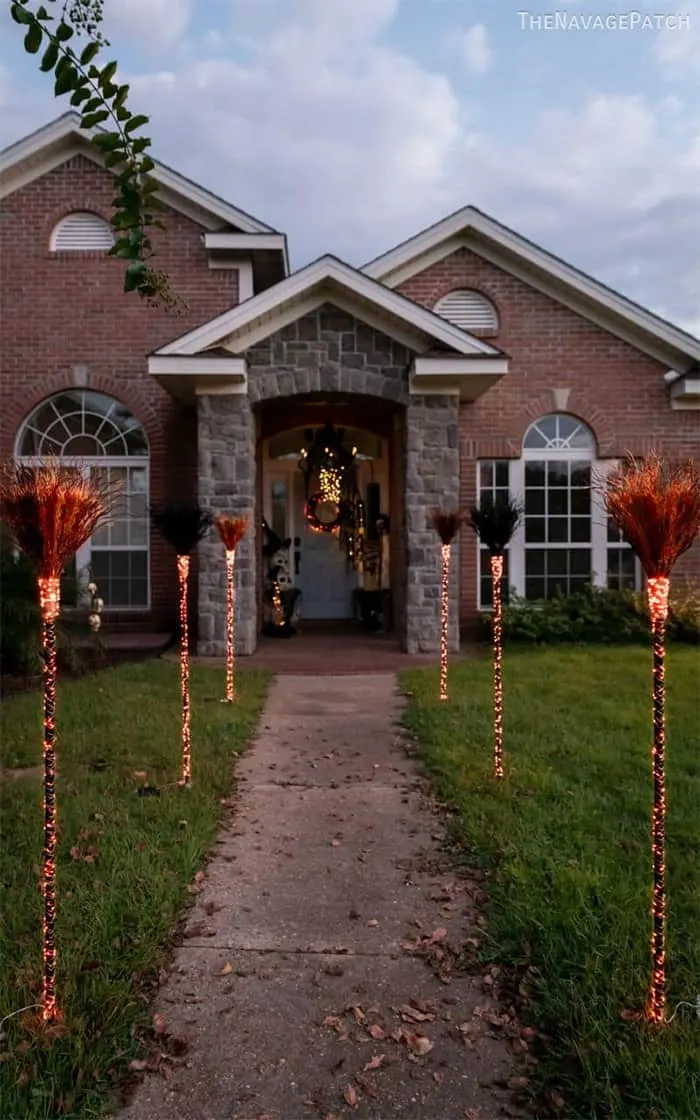 Halloween broomstick pathway DIY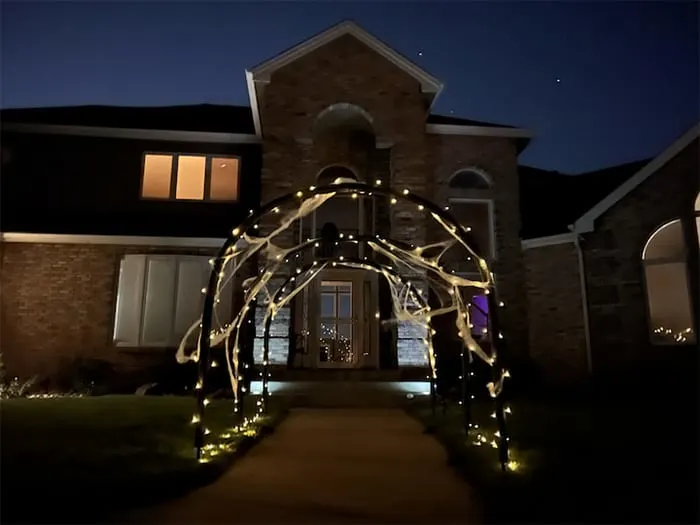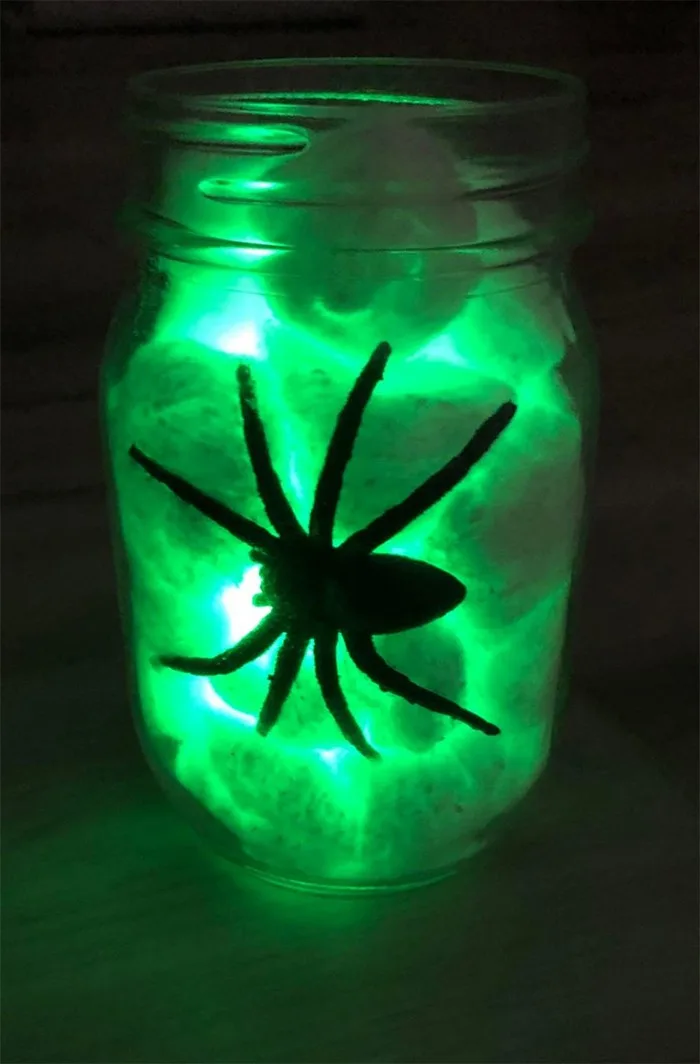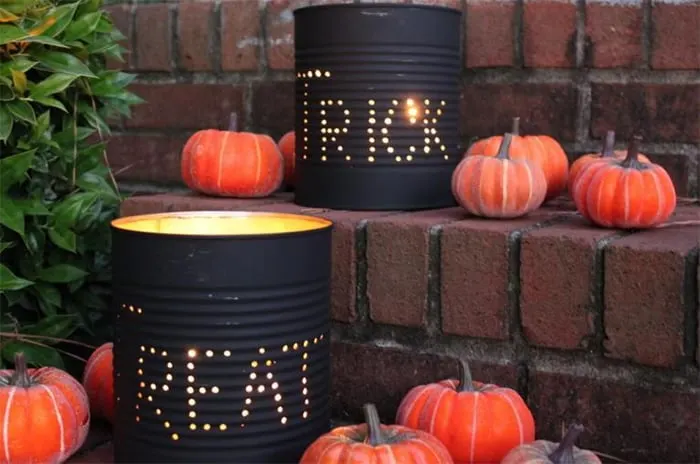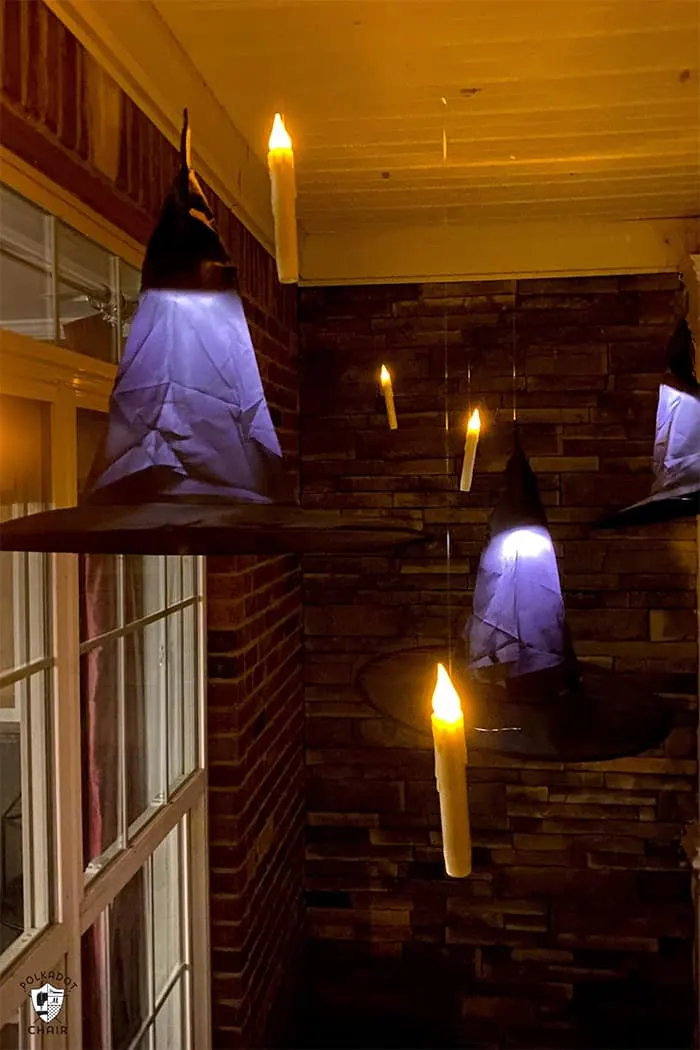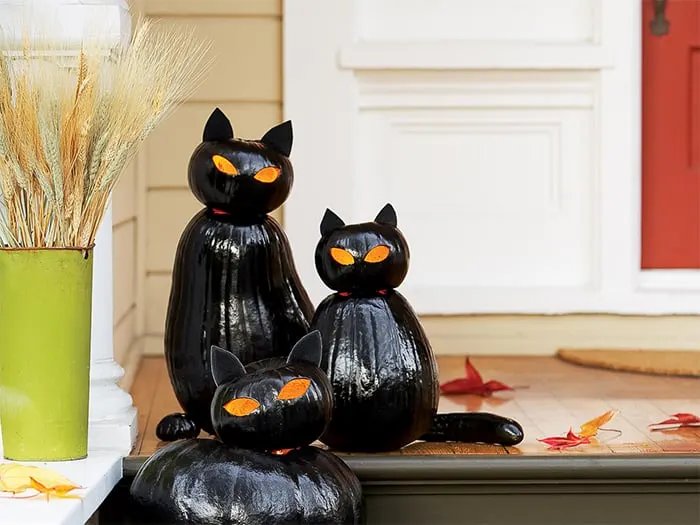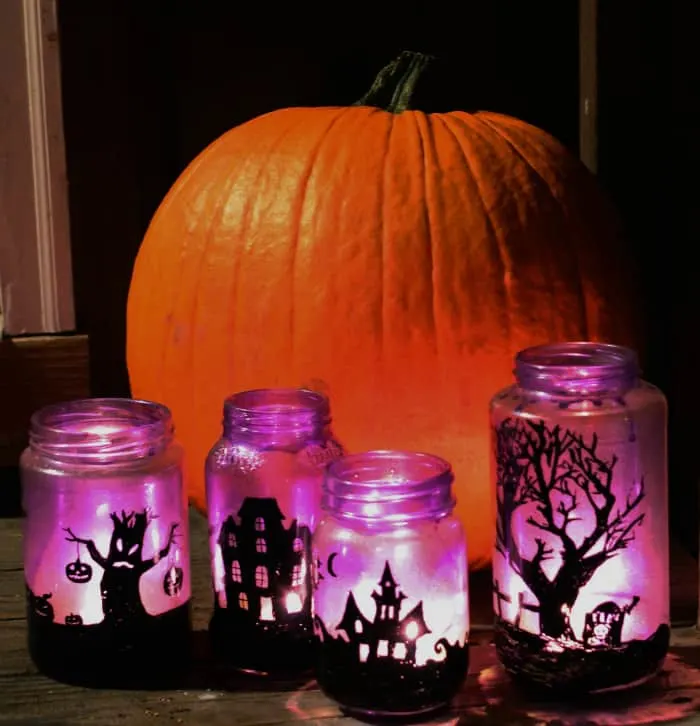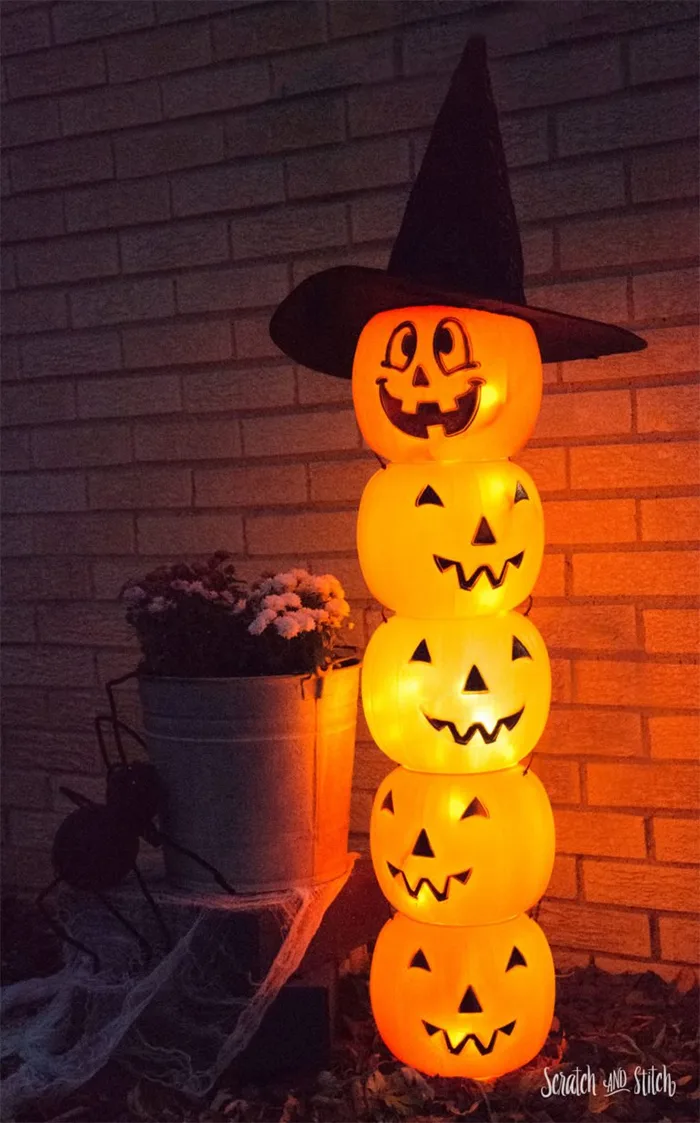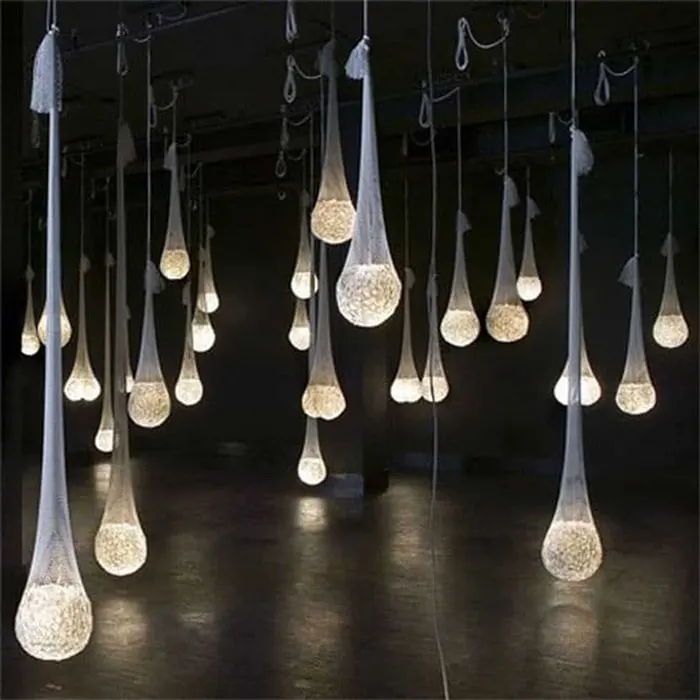 Spooky ceiling lighting DIY (have a look at this pretty cool Amazon version)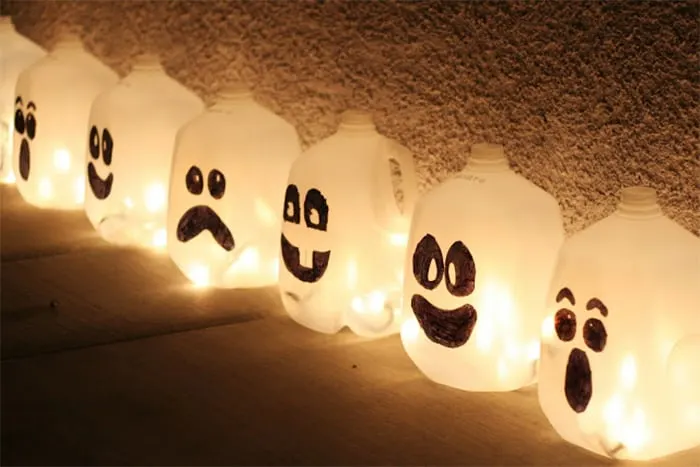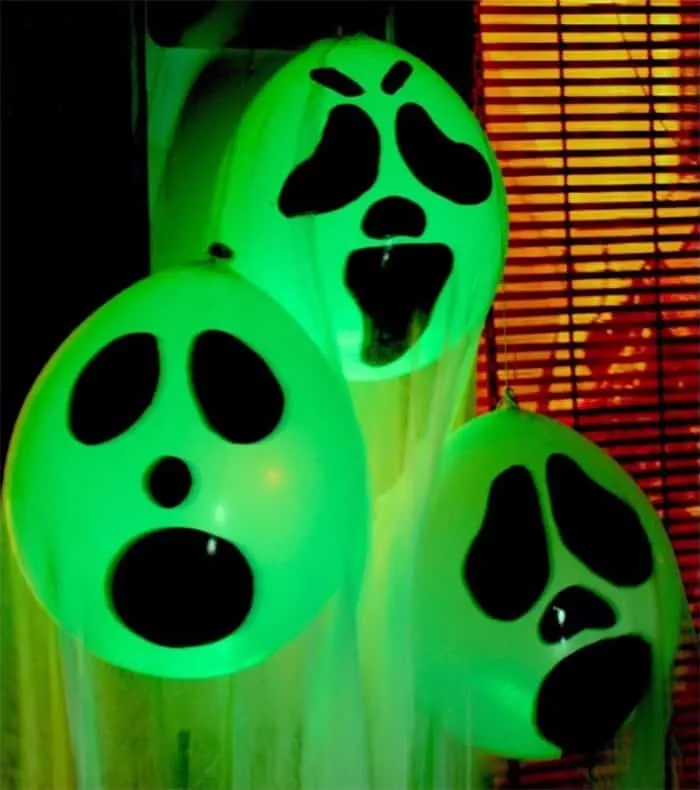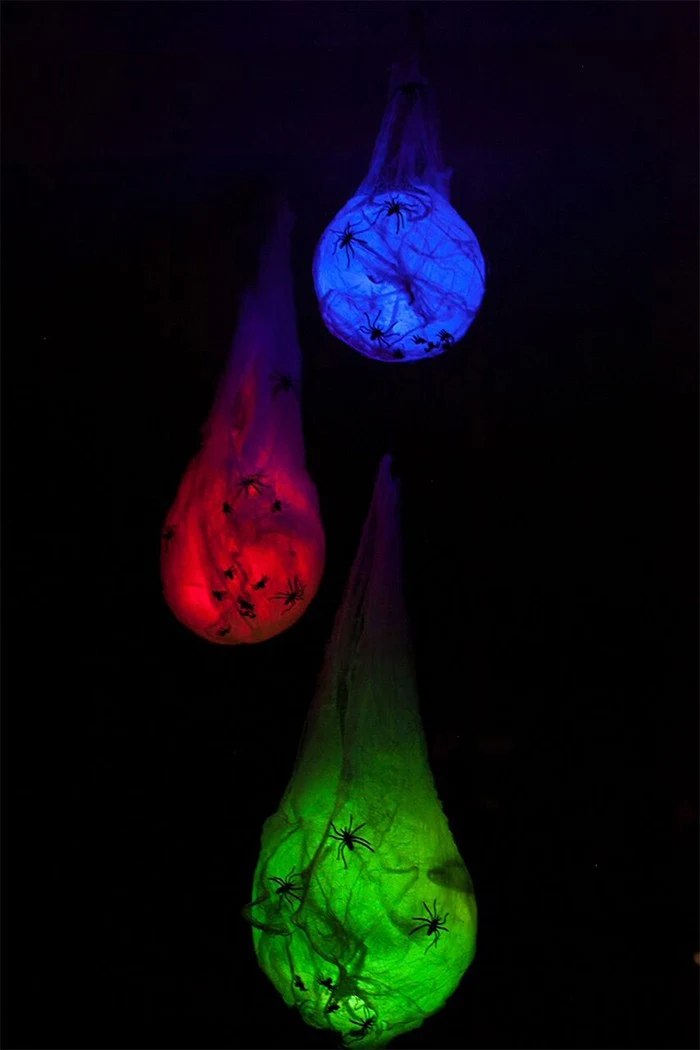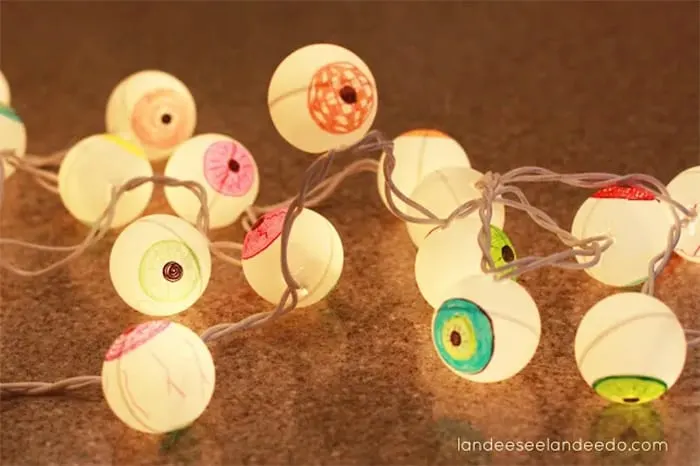 Don't forget to be mindful of safety when setting up your eerie lighting. Make sure all cords are secured and out of the way to prevent tripping hazards. Outdoor-rated lights and extension cords should be used to avoid any electrical mishaps.
Set the Scene with Haunting Props
The right props can create a truly spine-chilling atmosphere in your outdoor Halloween decor. Whether you prefer a classic and eerie graveyard or a ghostly haunted house, adding some carefully chosen props will transport your guests into a world of thrills and chills.
Start by considering the theme you want to portray. Are you going for a spooky cemetery filled with tombstones and skeletons, or do you want to bring to life a scene from a horror movie? Whatever your vision, select props that align with it and enhance the overall ambiance.
Graveyard scenes can benefit from realistic tombstones made from foam or plastic. These can be easily found at local Halloween stores or even made at home using materials like styrofoam. Arrange them strategically, creating a sense of disorder and decay. Don't forget to incorporate some faux cobwebs, moss, or fallen leaves to add an extra touch of authenticity.
If you want to go even further, consider adding a fog machine to create an eerie mist that will envelop your yard in an otherworldly glow. This simple addition can make your Halloween display feel even more spooky and captivating.
For those aiming for a haunted house vibe, a life-size skeleton prop can be a fantastic centerpiece. Place it by the entrance or in front of a window to surprise and delight trick-or-treaters. You can also find or create ghostly figures using materials like cheesecloth or white fabric draped over mannequins or wire frames. These ethereal figures can be posed in different areas of your yard, adding an air of supernatural mystery to your Halloween setup.
Remember, it's the little details that often make the biggest impact. Set the scene with eerie lighting, perhaps using flickering candles or colored spotlights to cast unsettling shadows. Incorporate sound effects like creaking doors, ghostly whispers, or chilling screams to create an immersive experience.
By carefully selecting and arranging haunting props, you'll transform your yard into a fright fest that will leave a lasting impression on your visitors. Get creative, embrace the Halloween spirit, and let your imagination run wild as you curate a bone-chilling landscape that will have everyone talking for years to come.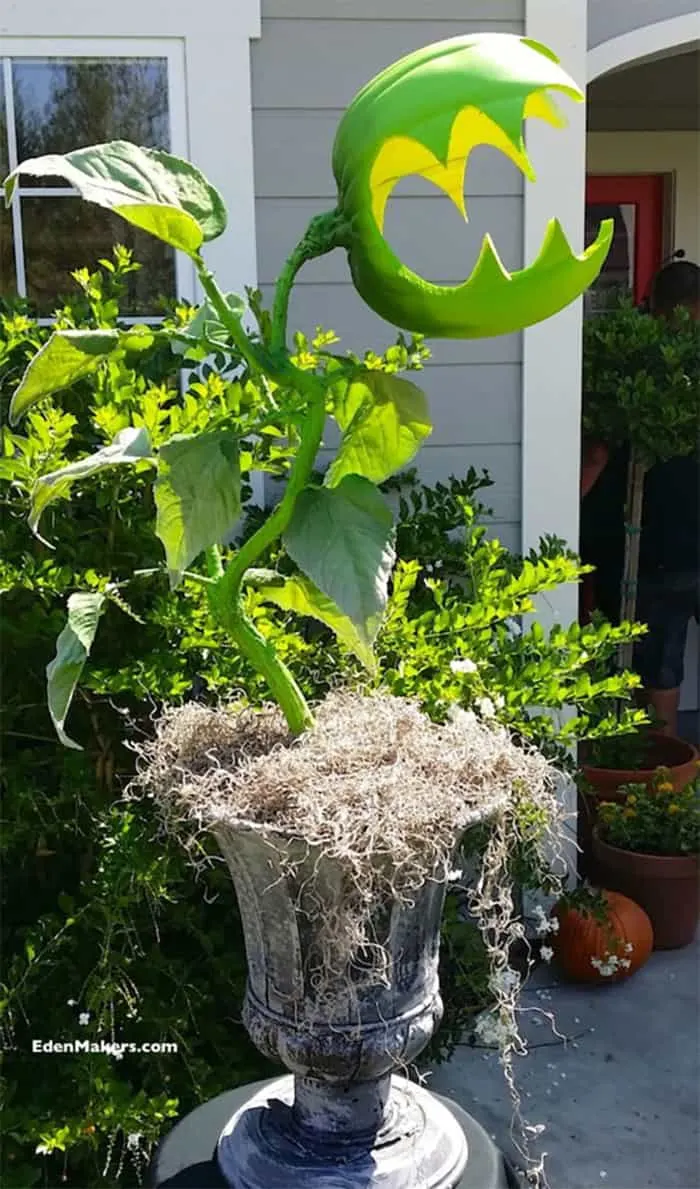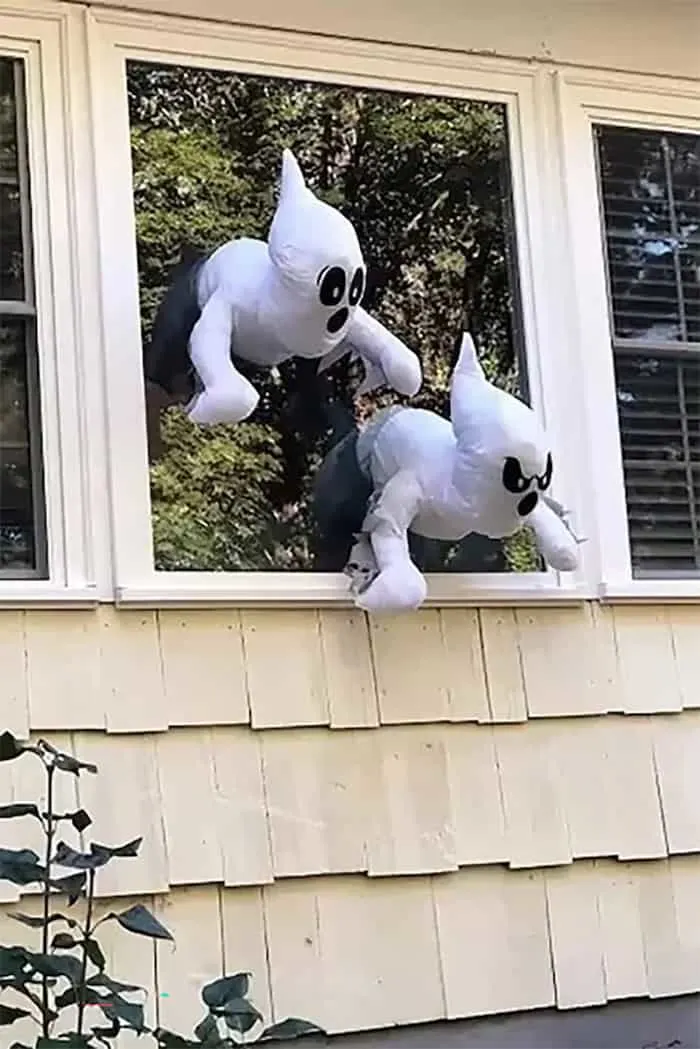 Ghost crashing window (via Etsy)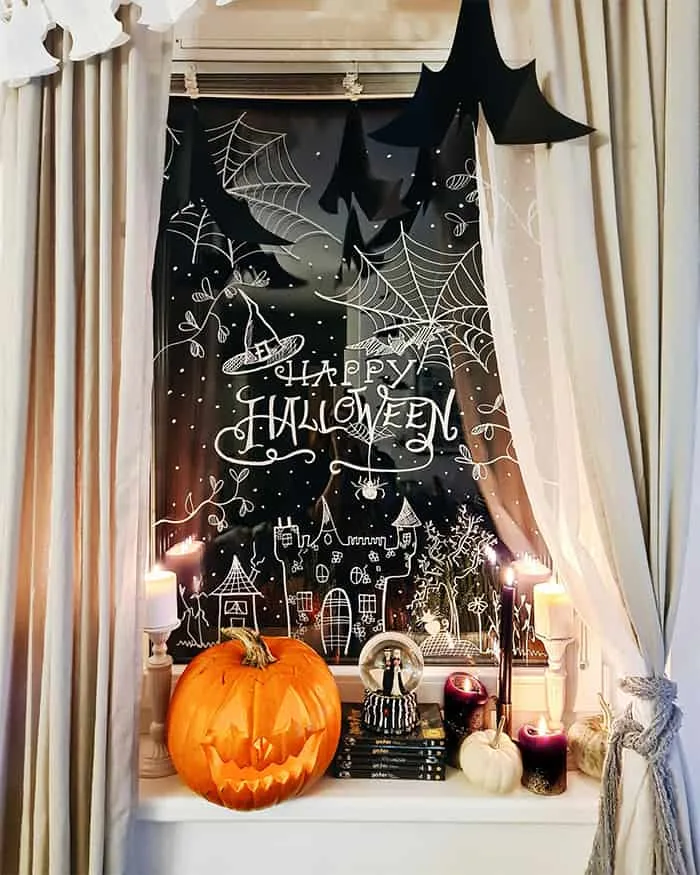 DIY Halloween chalk window drawing idea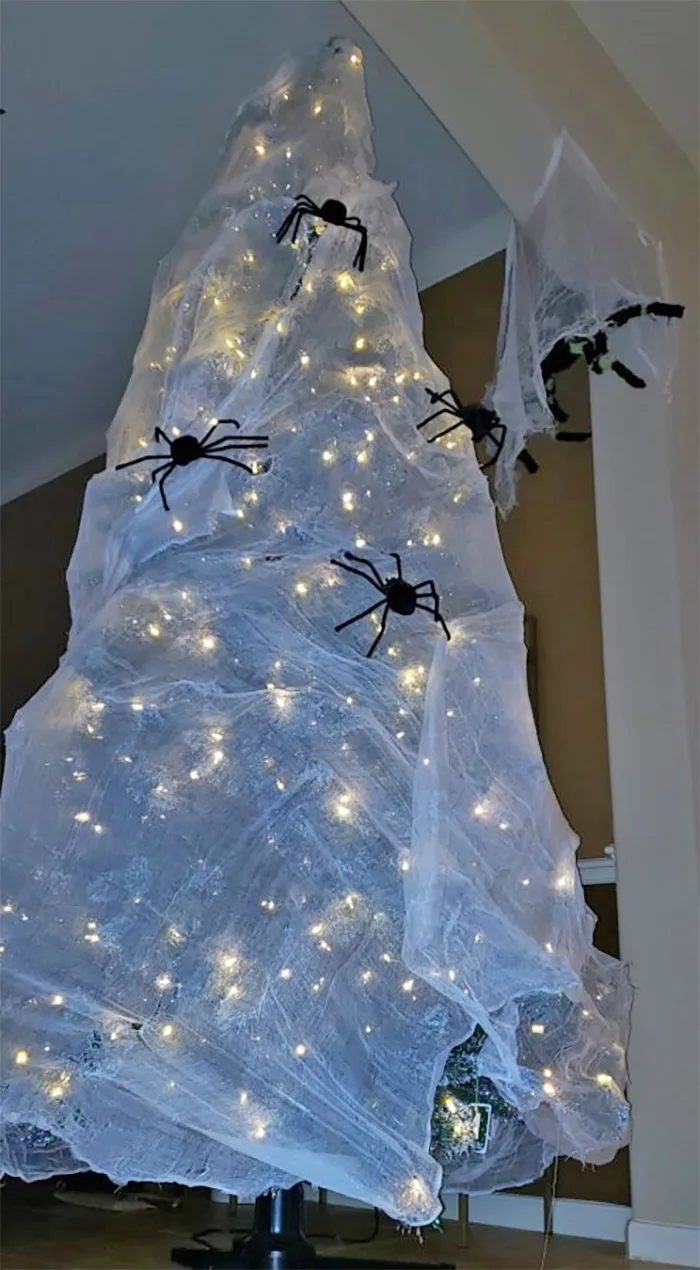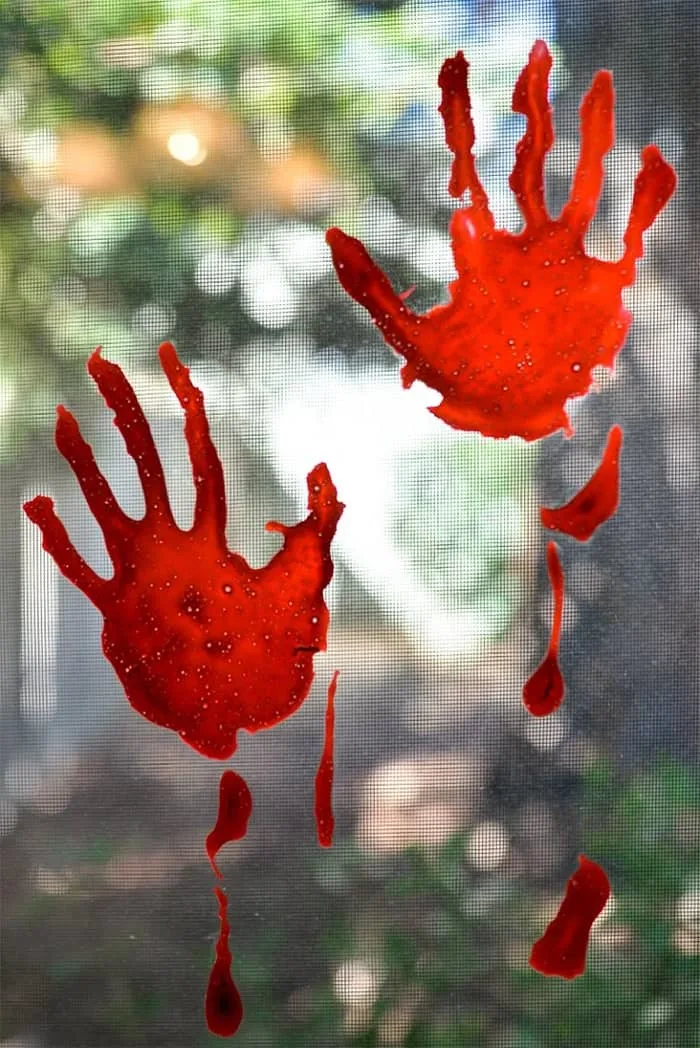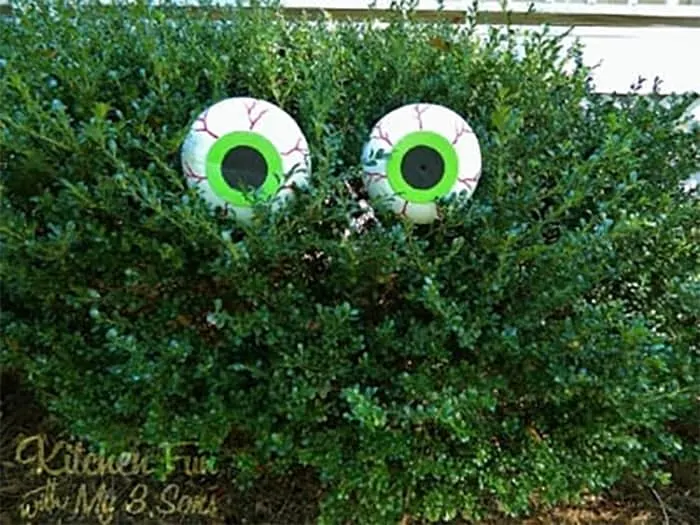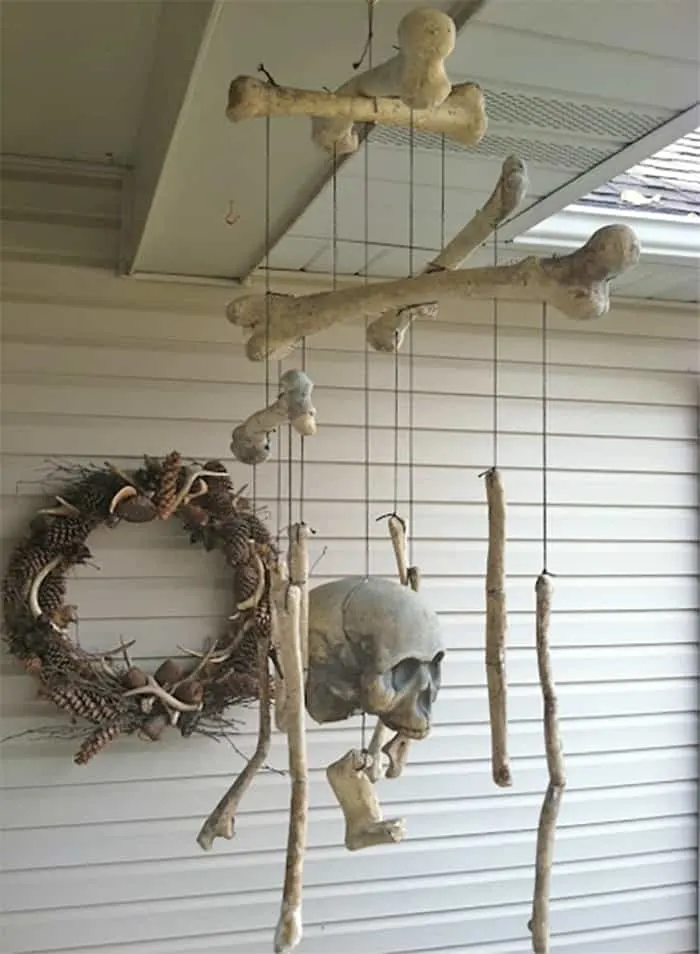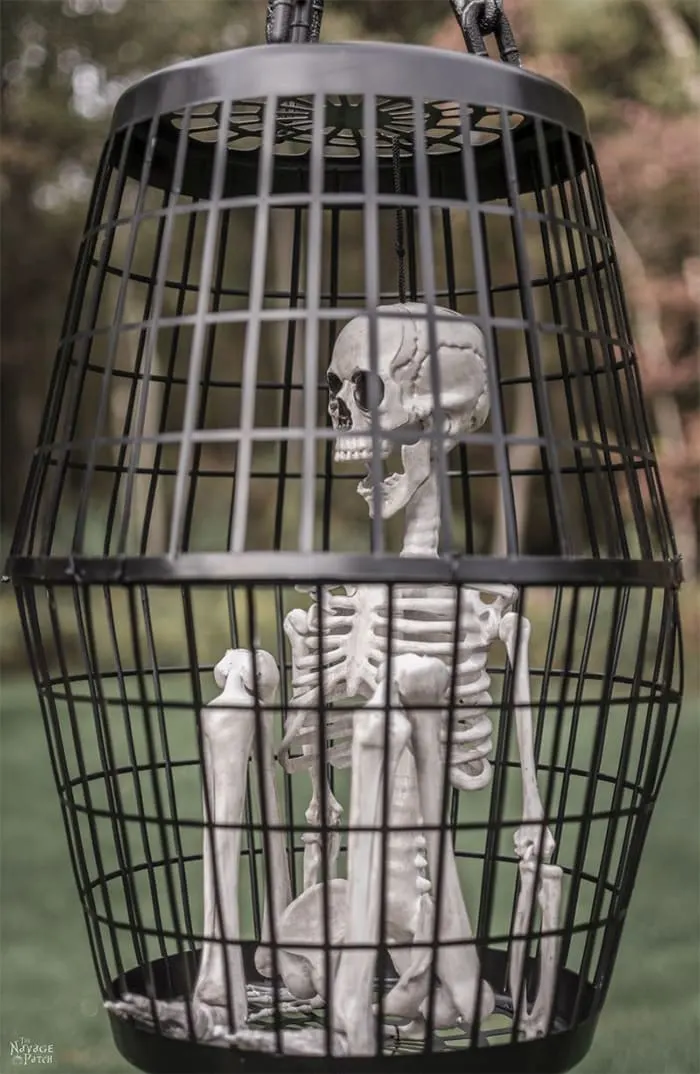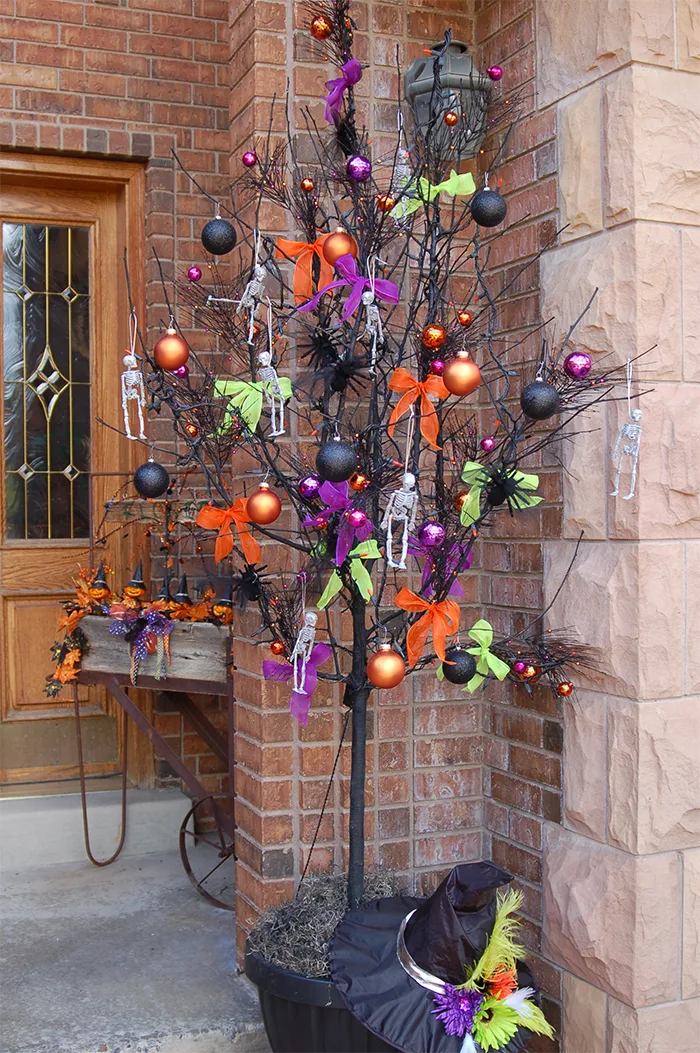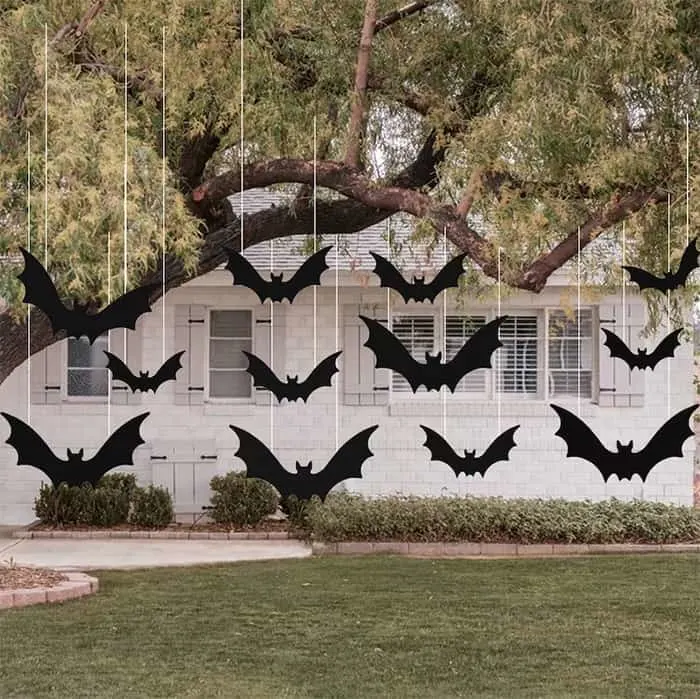 Halloween hanging bats (via Etsy)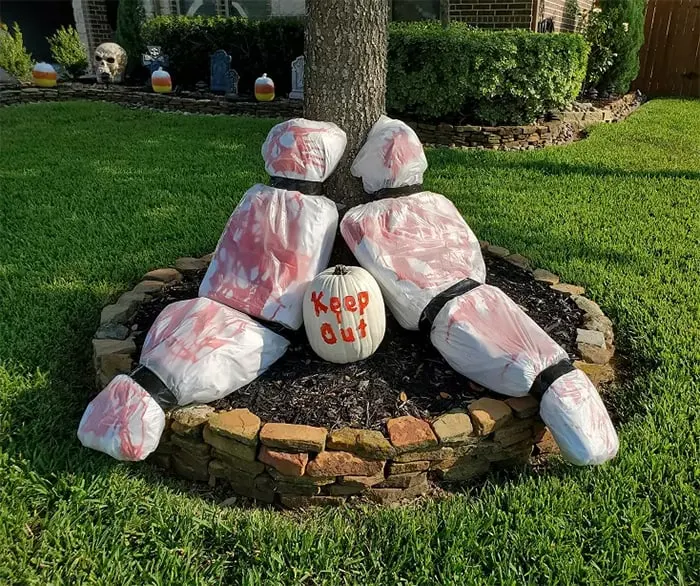 How to make a dead body for Halloween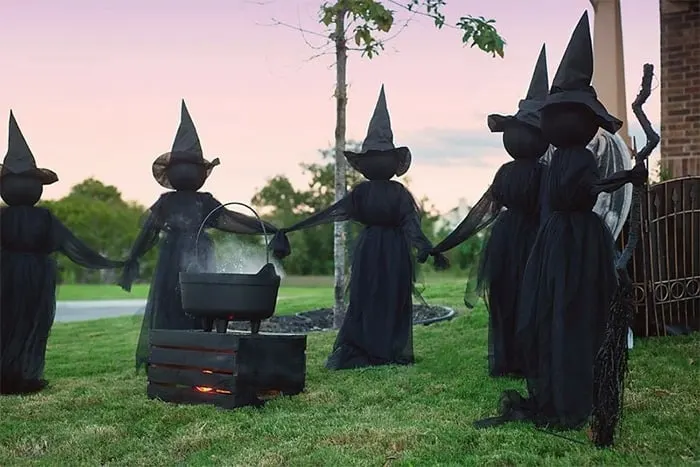 In conclusion, these budget-friendly DIY outdoor Halloween decorations offer endless opportunities to spook and thrill your neighbors. From creating a creepy entryway to crafting spooky silhouettes, hanging ghost garlands, illuminating with eerie lighting, and setting the scene with haunting props, your backyard can transform into a bone-chilling fright fest.
Unleash your creativity and get started today, inviting the spirits to join your Halloween destination. As the night falls, your yard will become a haunting spectacle that will leave everyone in awe.
So, grab your materials and ignite the darkness with your imagination. Remember, the only limit is your own creativity. As we enter the Halloween season, let your yard become the spine-tingling stage for a spectacular fright fest that will linger long after the night ends.
Don't wait, but dare to embrace the chilling spirit of Halloween and turn your yard into a mesmerizing nightmare. Get ready to bewitch and bewilder with your DIY outdoor Halloween decorations!
Want to remember it? Save these 66 DIY Outdoor Halloween Decorations on you favorite Pinterest Board.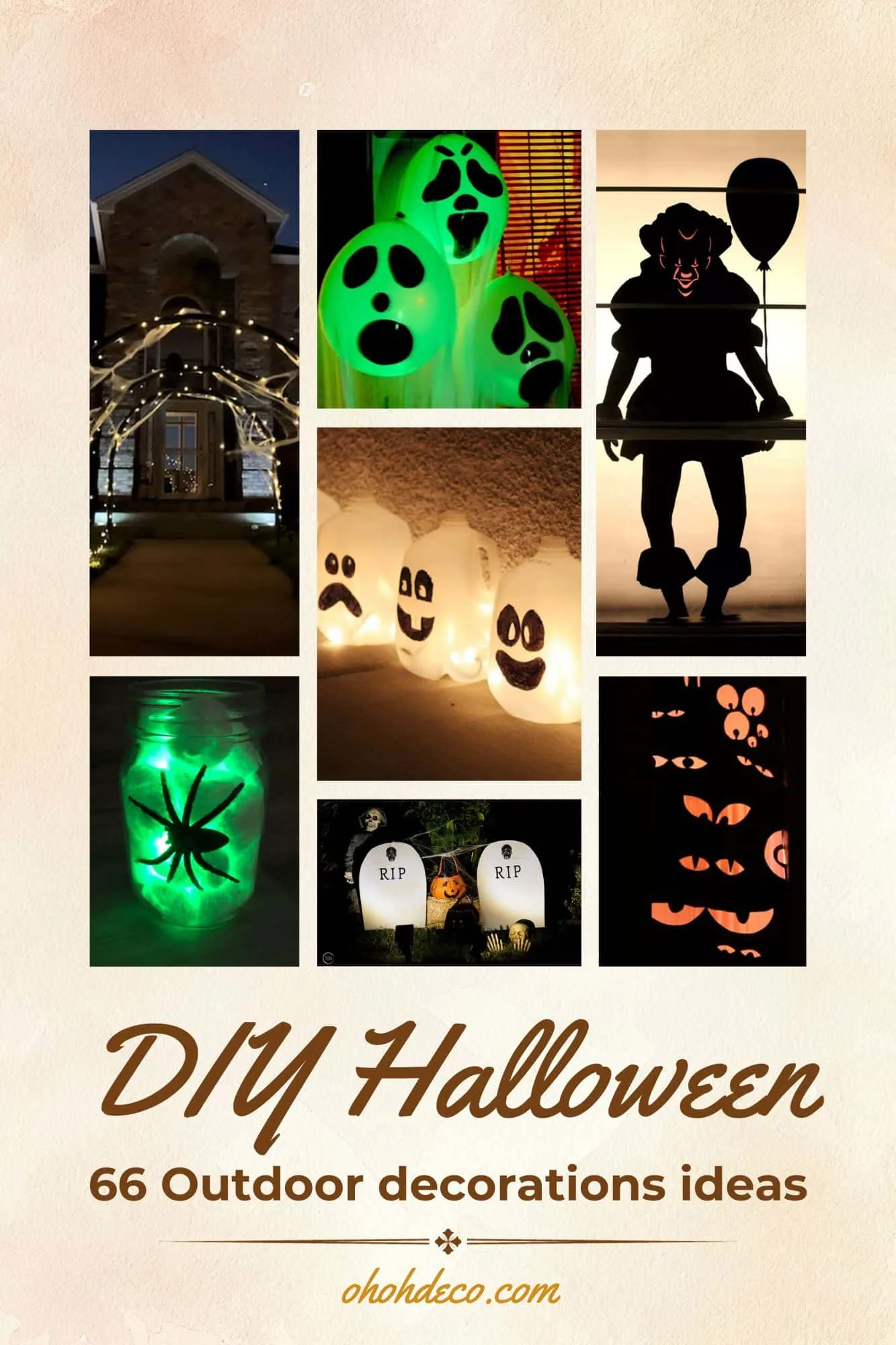 Amaryllis