Fall and Halloween seasons are great occasions to get crafty. It's fun to decorate the house and to try new sewing projects.
This post brings together more than 30 sewing projects ideas for Halloween. To make it easy to find them, they are sorted by categories:
Halloween pillows
Easy decorative ideas
Garlands and ornaments
Table clothes and table runners
Trick or treat bags
I hope that you will enjoy these ideas and that you will find inspiration to try sewing new projects. Leave me a comment with your favorite idea. I never quilted, but the pumpkin runner is really adorable.
Please note that most of these are free tutorials but a few are patterns for purchase. I'm happy to support independent designers and hope you guys do too!
[ This post probably contains affiliate links, our full disclosure policy is really boring, but you can read it HERE ]
RELATED: 15 DIY you will love to do this Fall
RELATED: DIY fabric pumpkins without sewing
DIY Halloween pillows
Throw pillows are always one of my favorite items to decorate. It's so easy to sew a pillow cover, slide the cushion in, and have a festive touch in the house.
Plus pillow covers are so easy and store when the celebration is over.
From a simple cat or ghost pillow to a quilted Halloween pillow cover, there are some nice cushion ideas to try!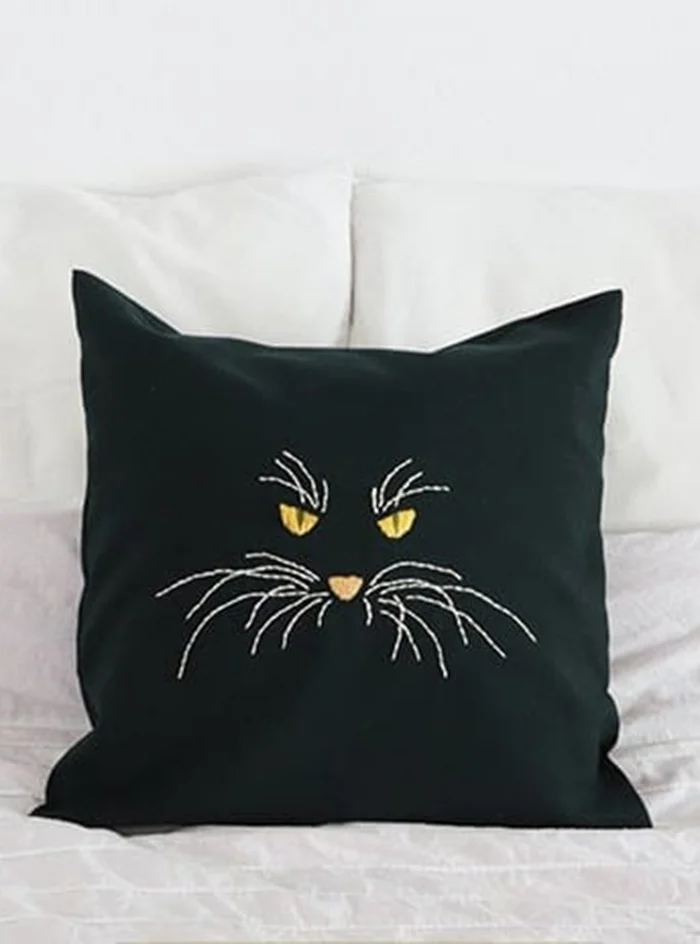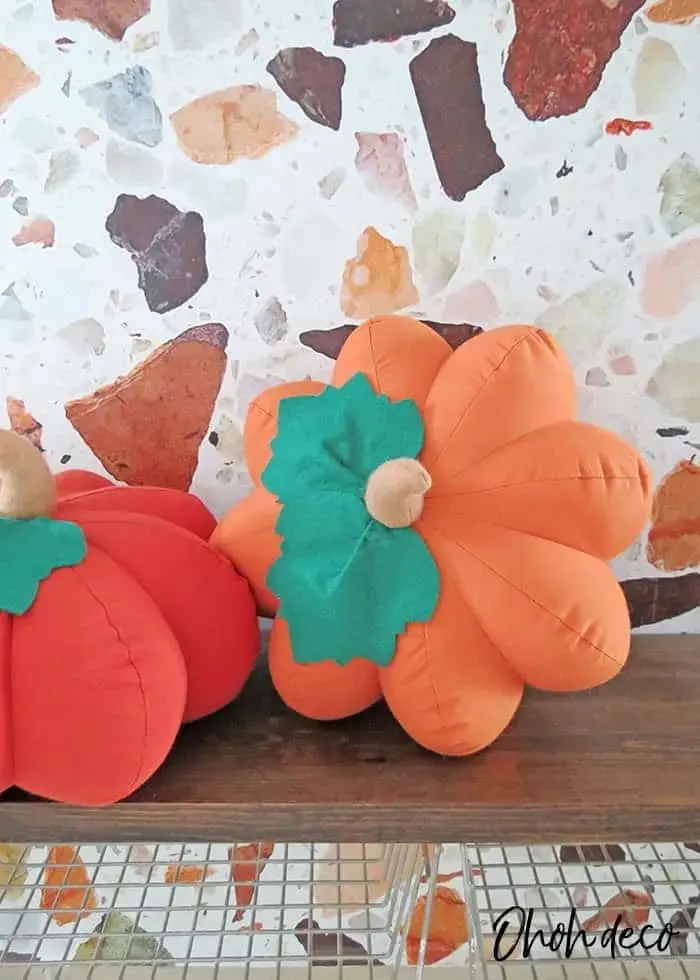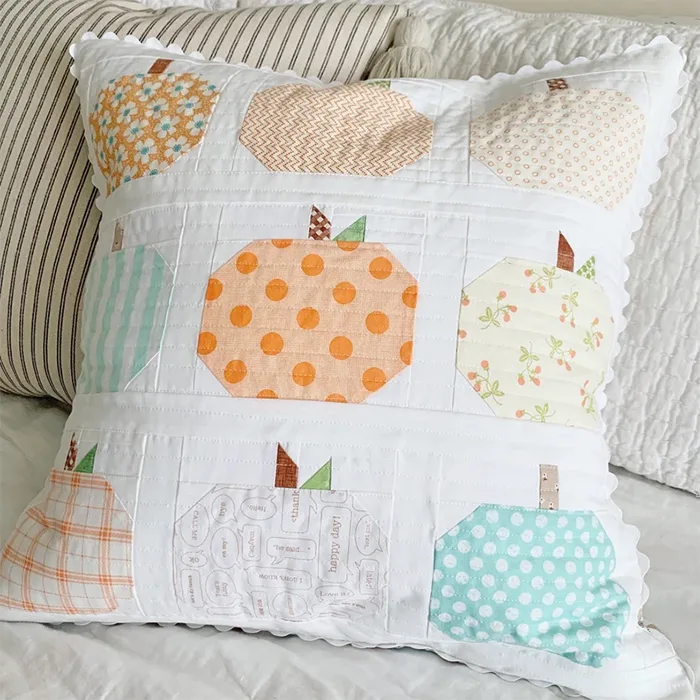 Halloween quilted pillow pattern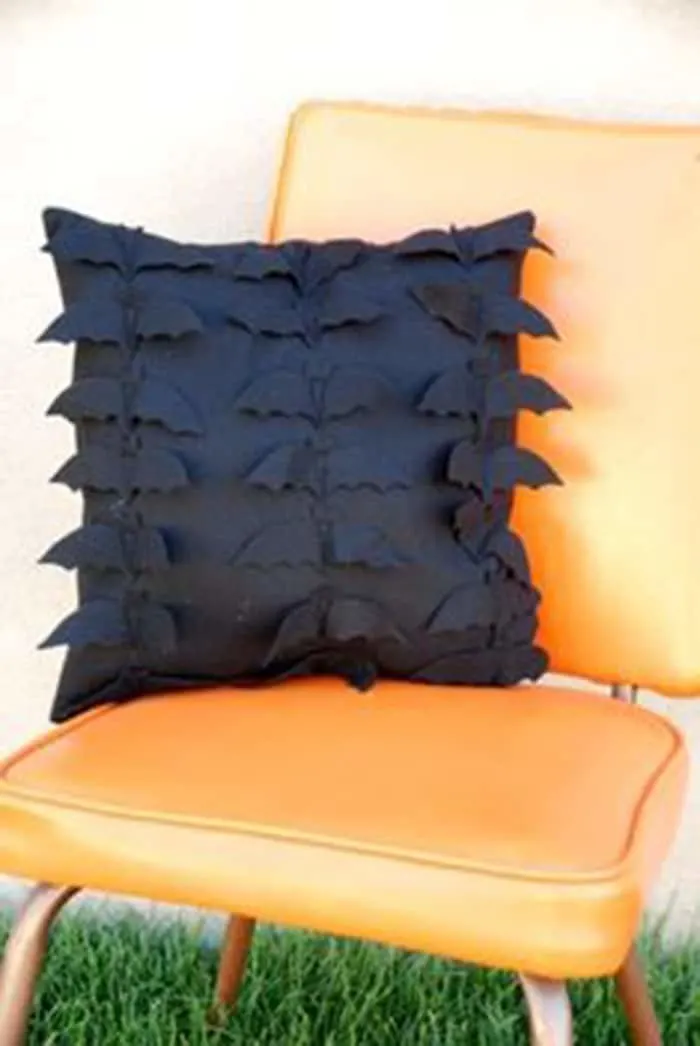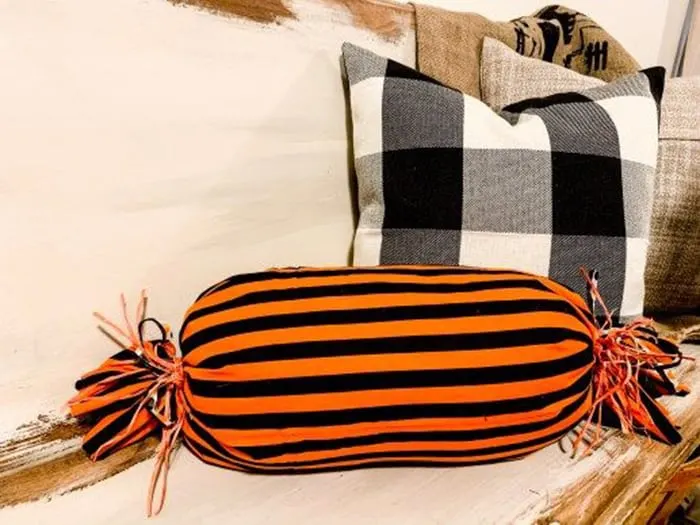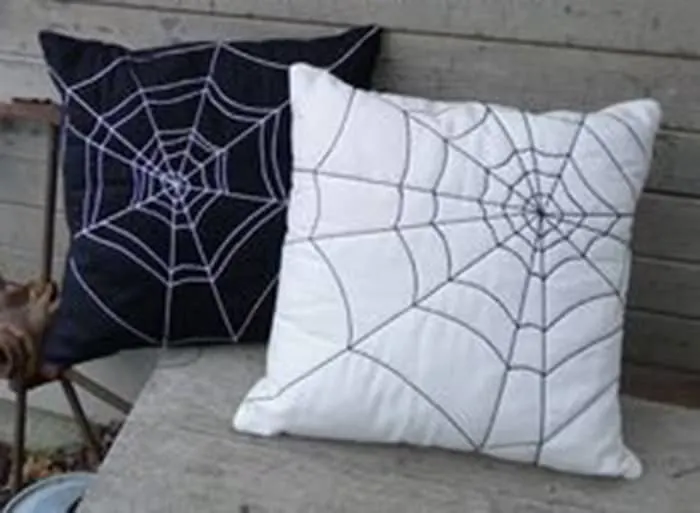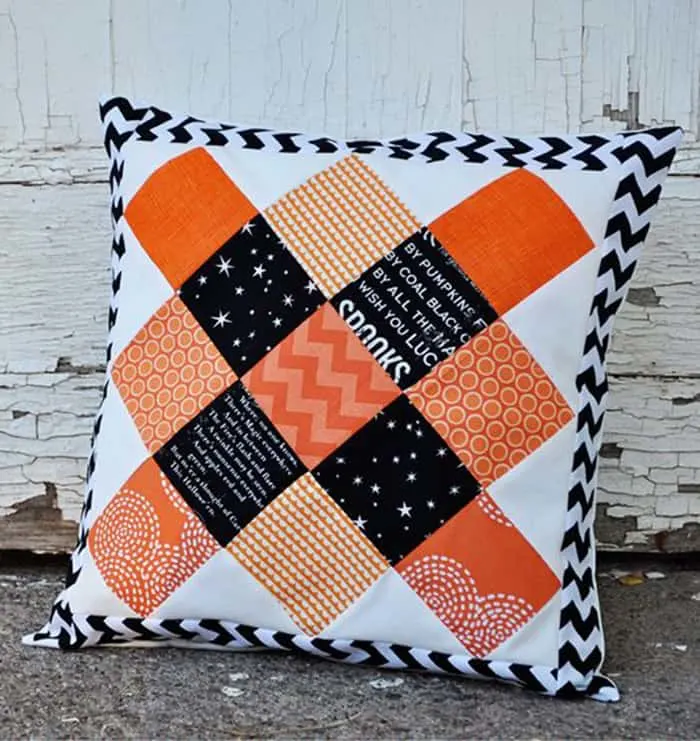 RELATED: 20 Easy Pumpkin crafts ideas
RELATED: How to make a Fall Leaf Garland
Easy decorative ideas for Halloween
It's nice to hang seasonal decor on the wall or the front door.
Of course, the first thing we think to make is a wreath or a banner, but I'm sure you will like these spooky and easy hoop arts too.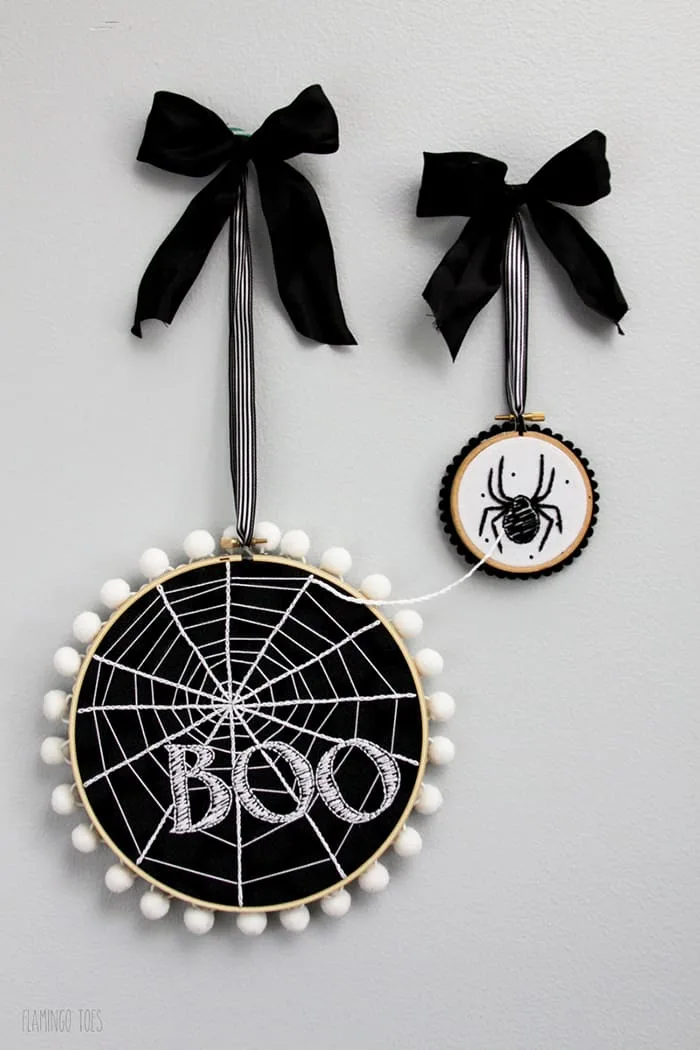 Halloween felt garland pattern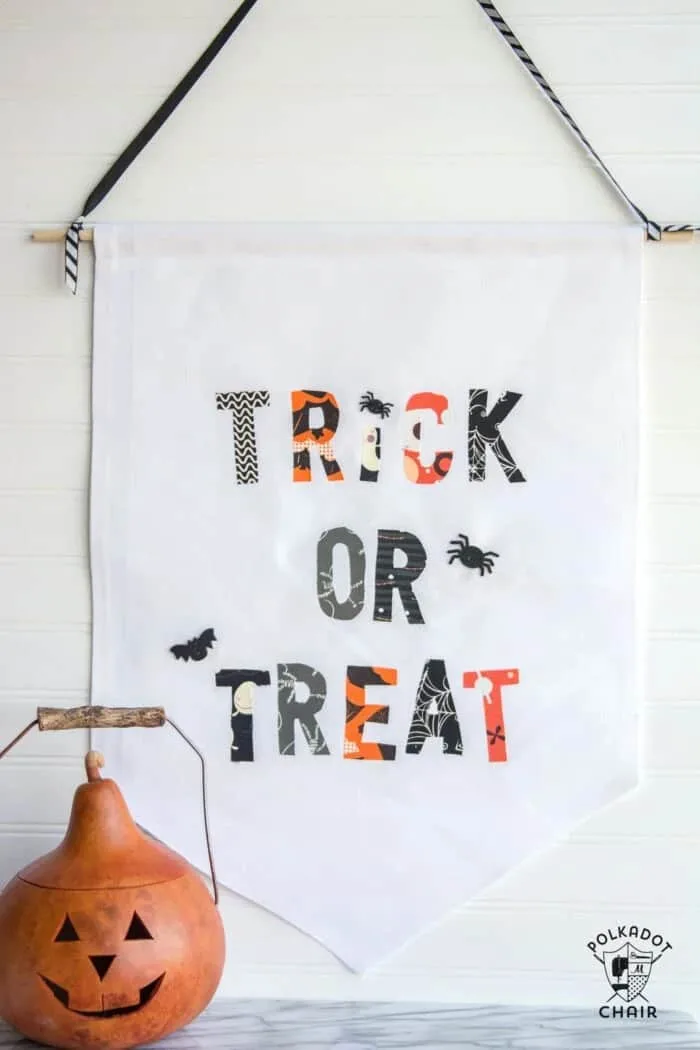 Easy to make trick or treat banner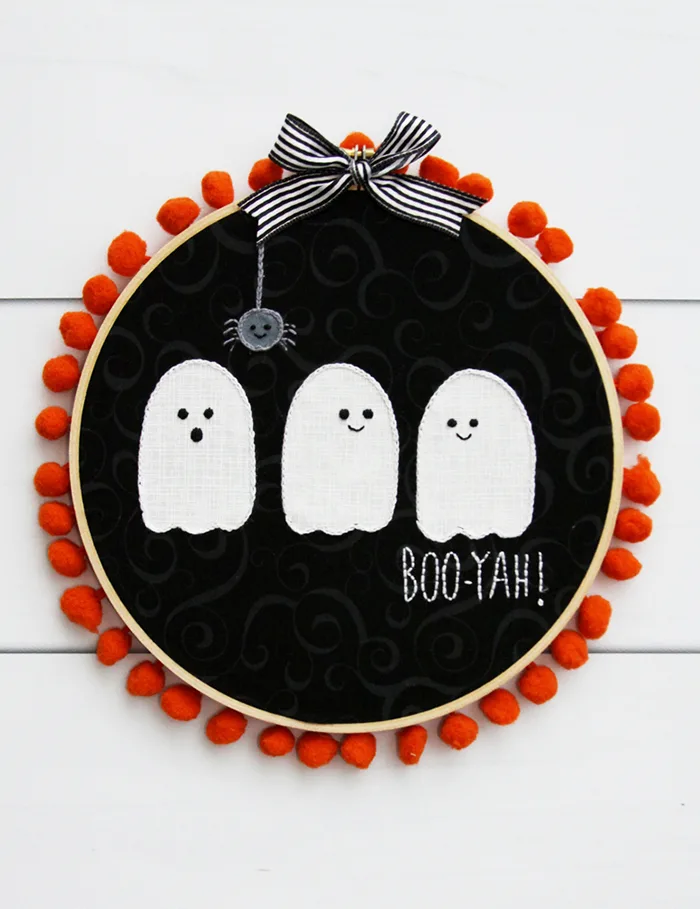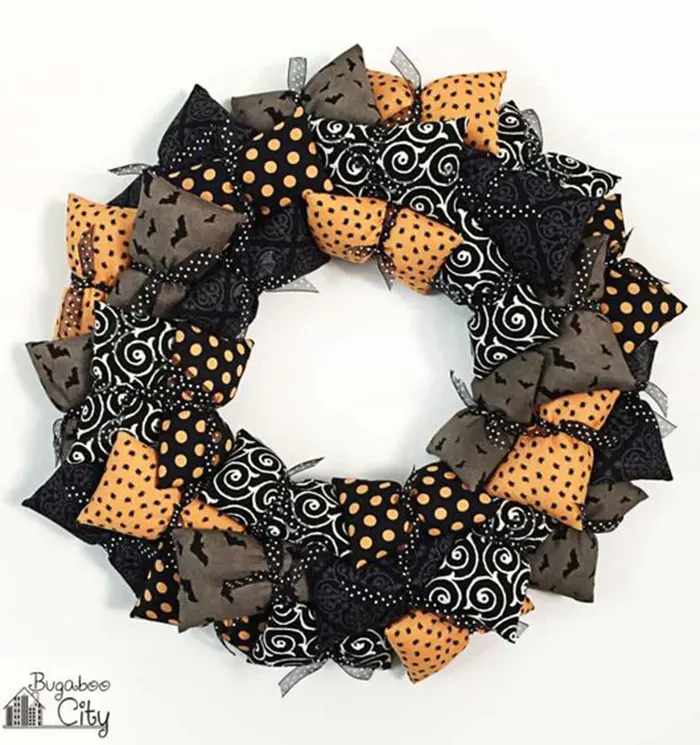 Easy DIY Halloween fabric garland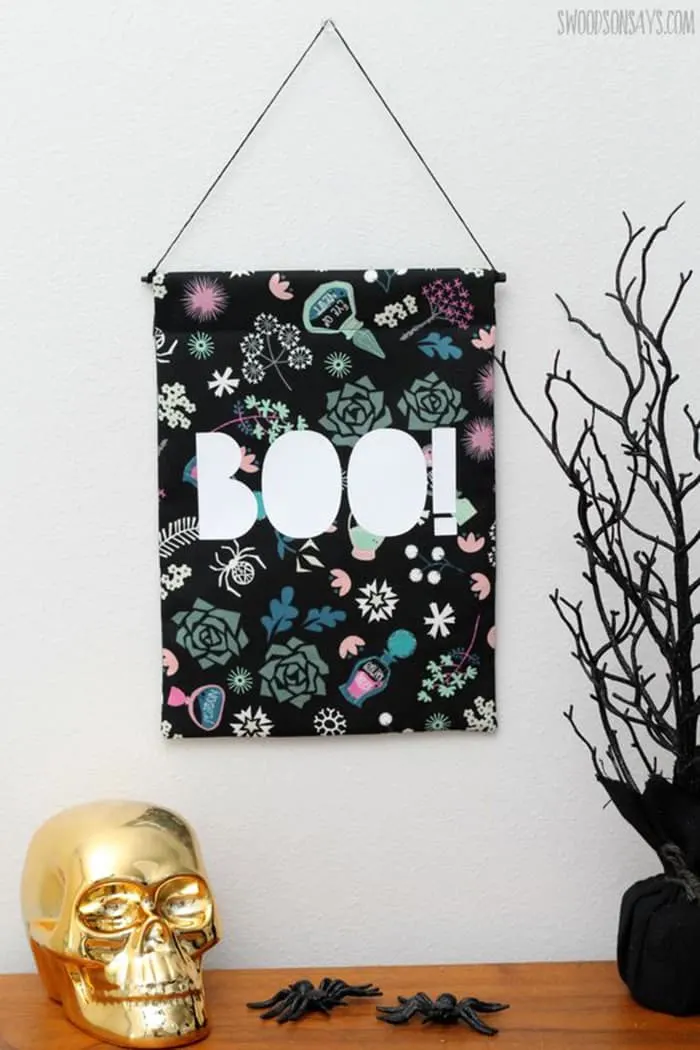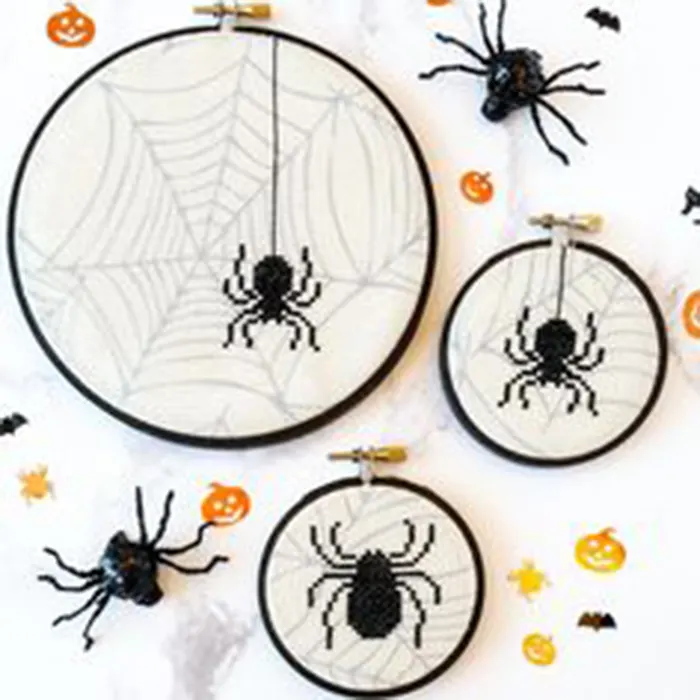 Spiders Cross stitches pattern
Garlands and ornaments ideas for Halloween
Garland and ornament are not only for Christmas, You can hang a Halloween garland across the front porch or around the fireplace for spooky decor.
Maybe it's a little early for the Christmas tree, but you can create a nice decor by hanging some Halloween ornaments on a tree branch or at the window.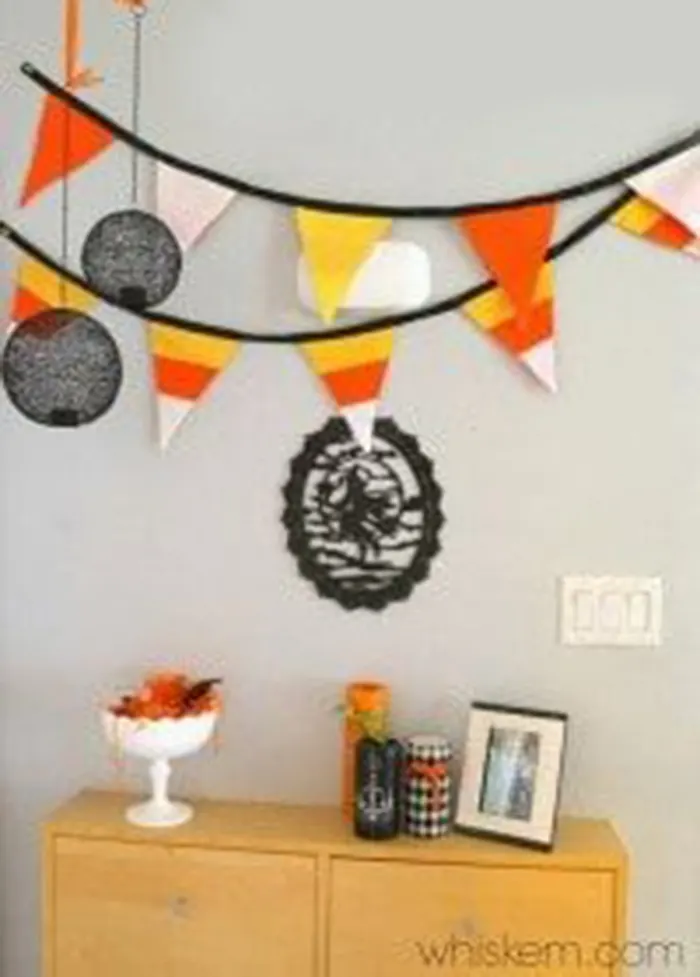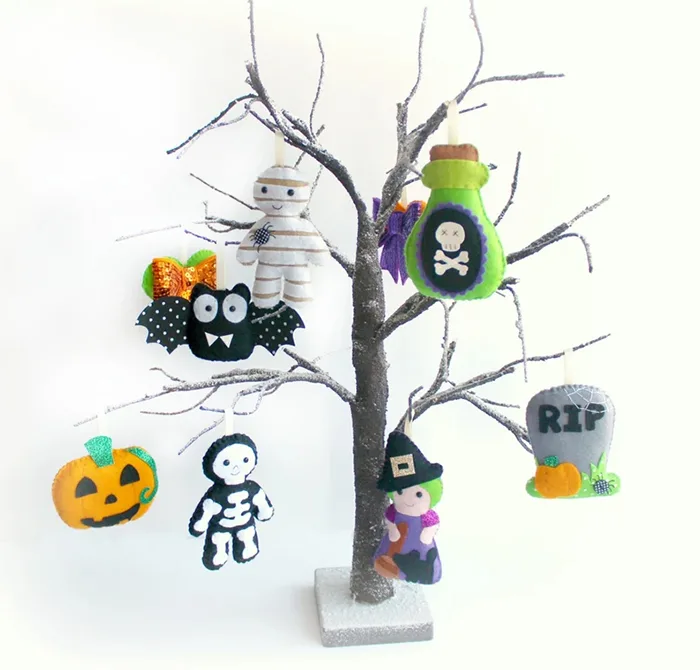 Halloween felt garland and ornaments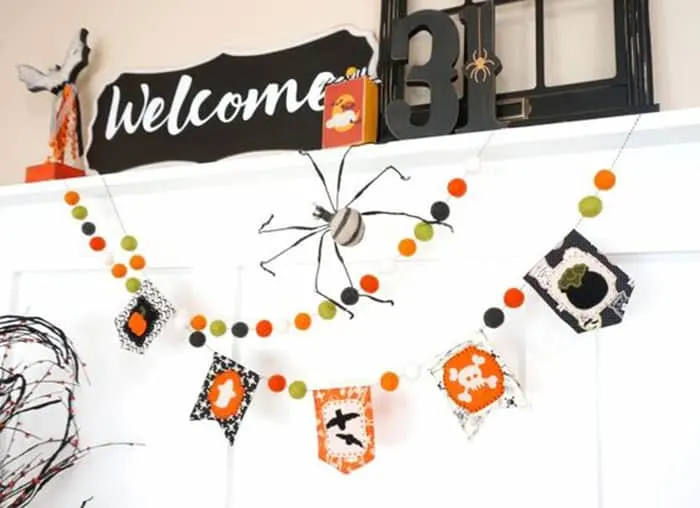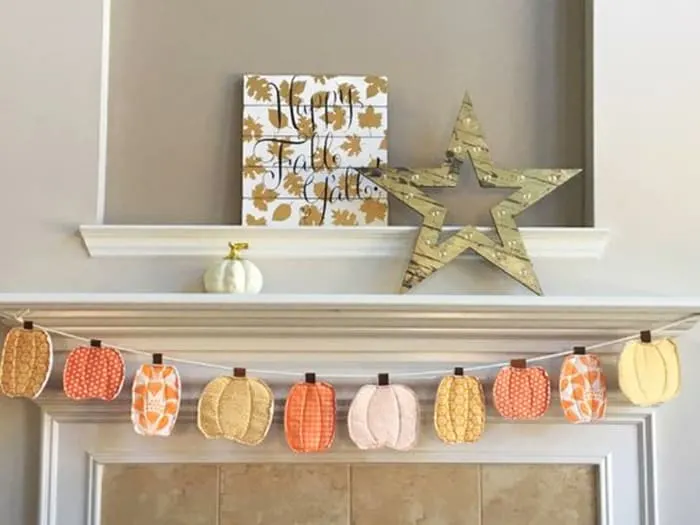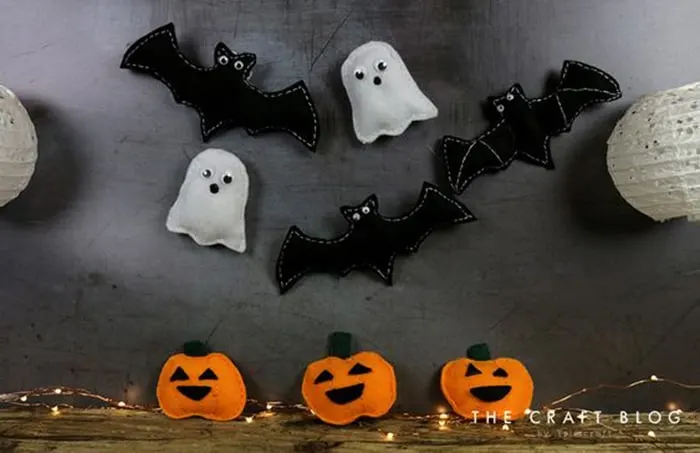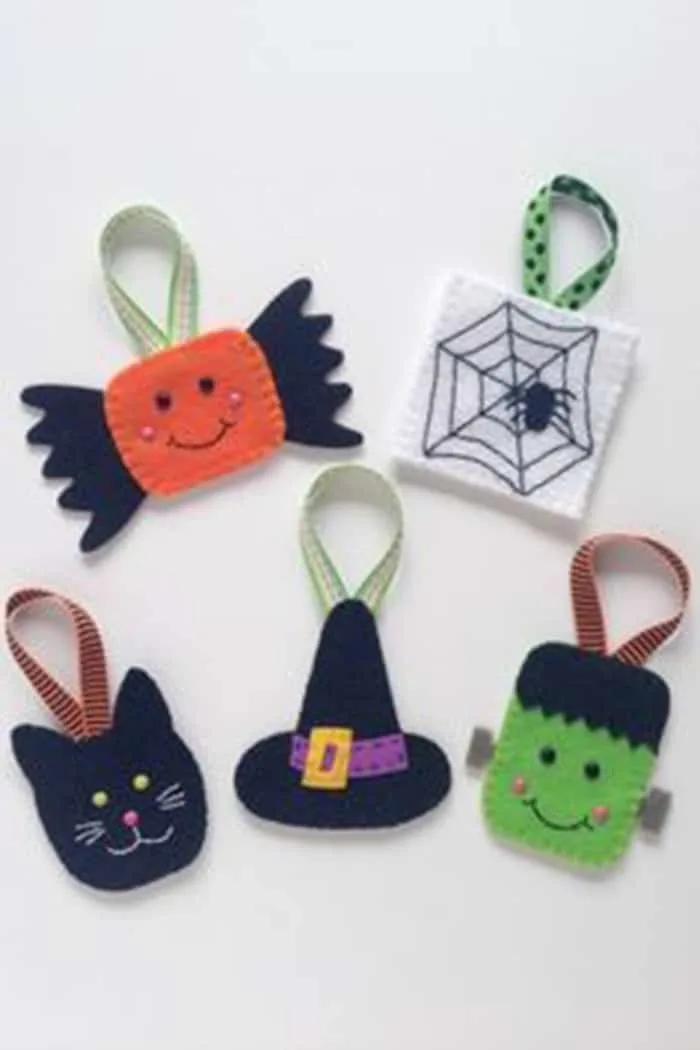 Halloween tableclothes and table runners
Whether you are hosting a Halloween party or not, decorating the dining room table with a runner table or a tablecloth is also a very easy way to add a fall vibe to your home decor.
I'm sure the youngest will be delighted to eat on these spooky placemats. And if you need some inspiration for a Halloween meal, you can always take a look here.
DIY Halloween pumpkin tablecloth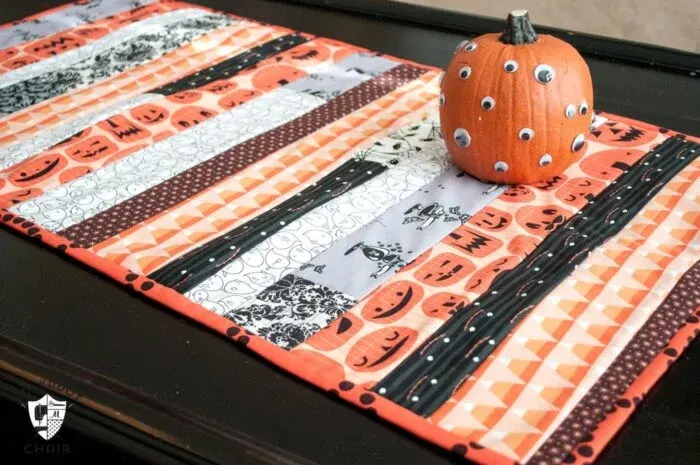 How to sew a Halloween table runner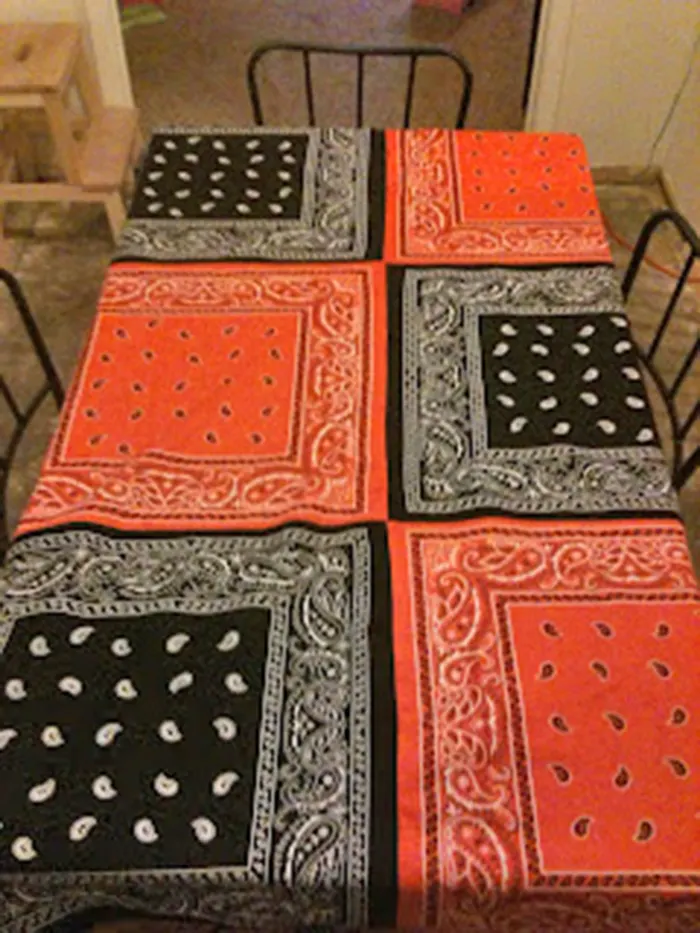 Easy to make Halloween tablecloth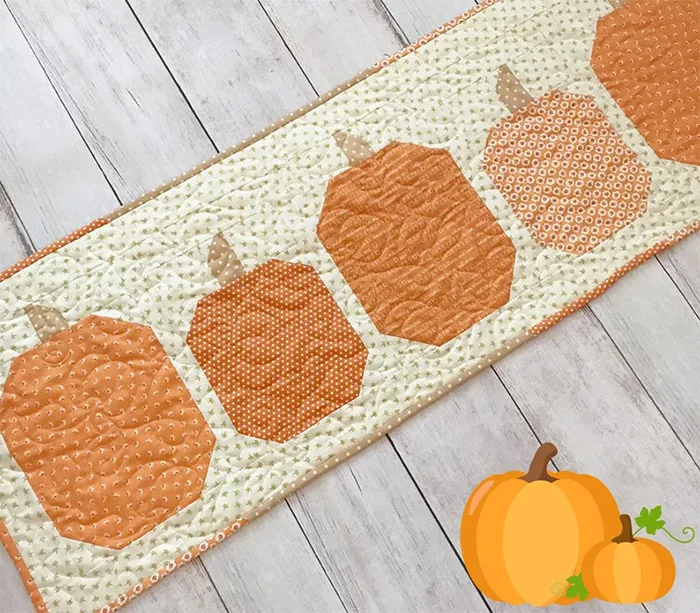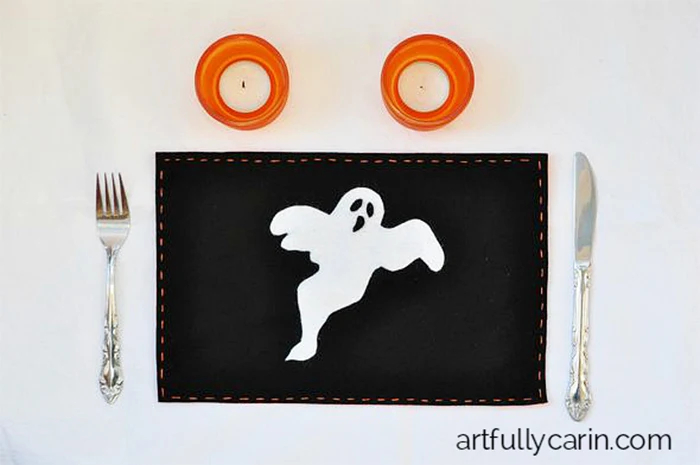 Sew trick or treat bags
As there is no Halloween night without trick and treat better to be prepared with a nice and large bag to collect as many candies as possible.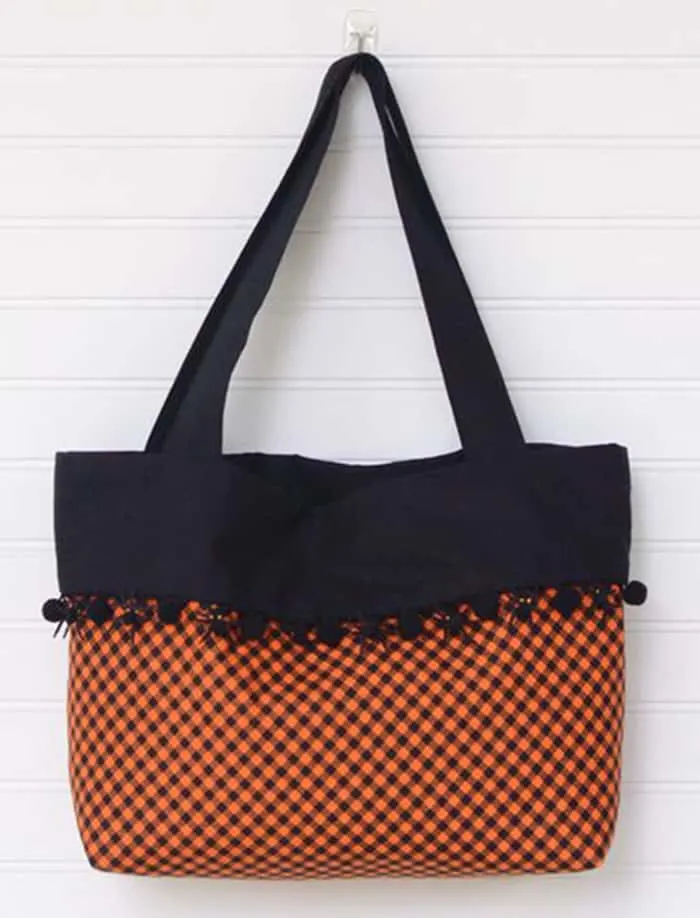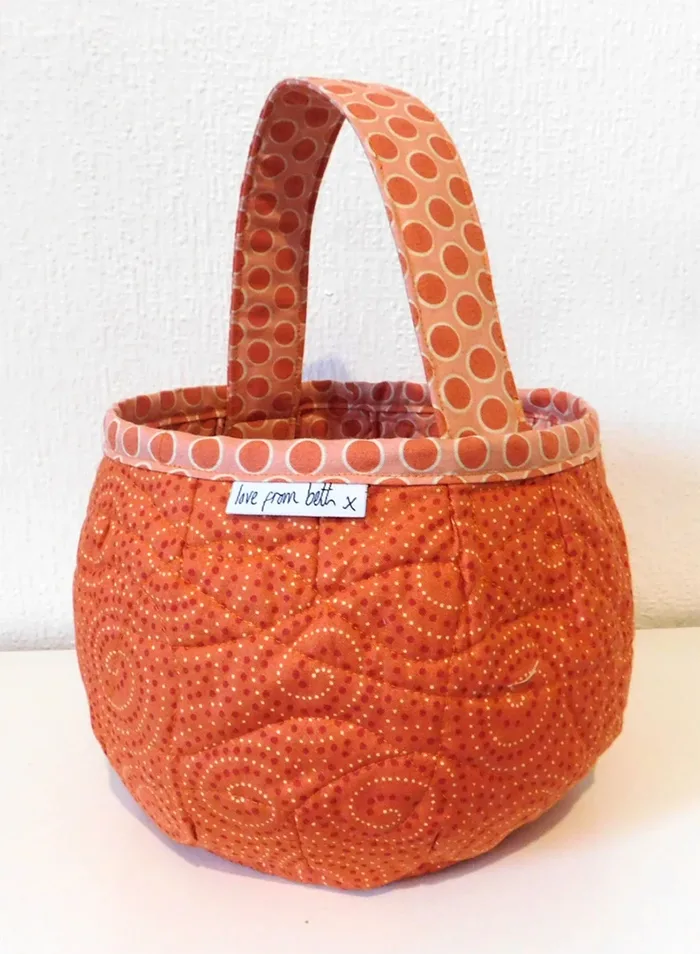 Pumpkin trick or treat bag sewing pattern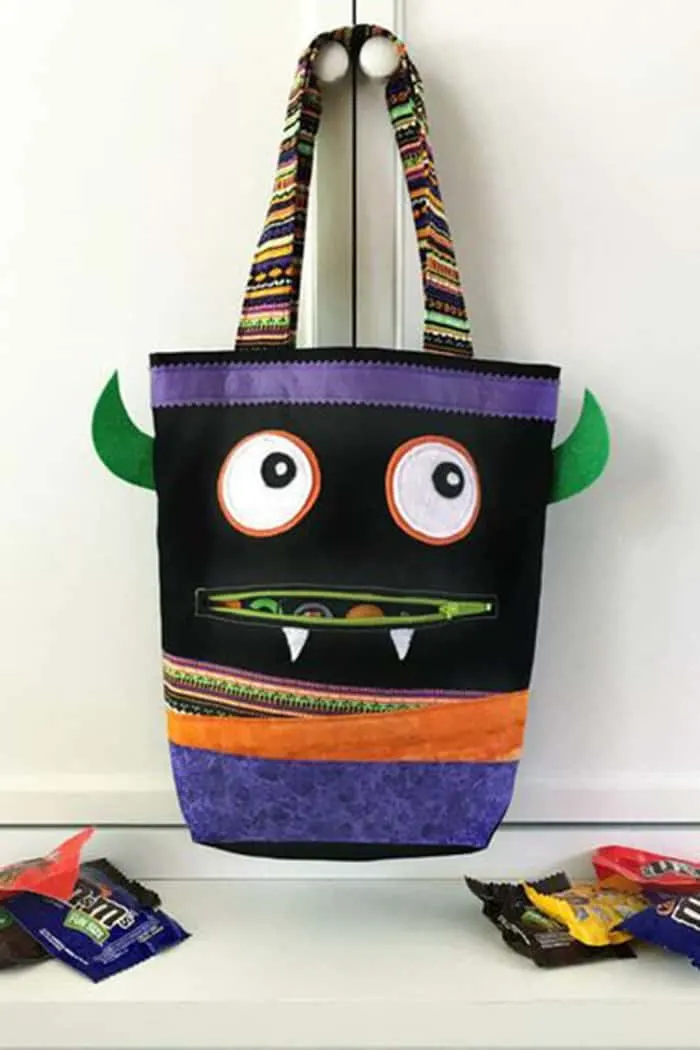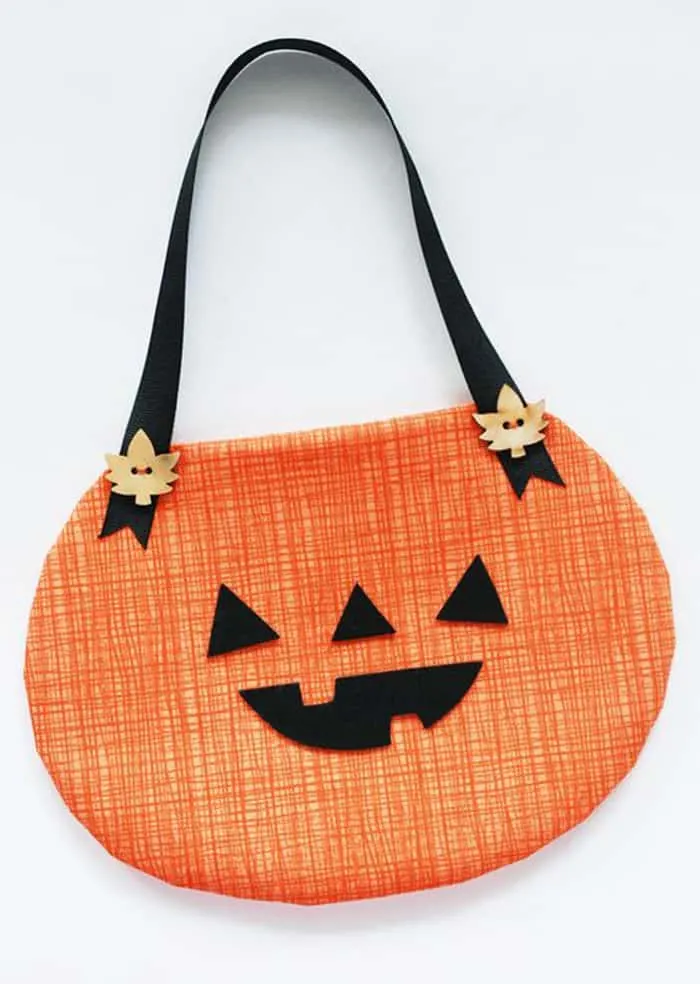 More Halloween sewing ideas
If the projects proposed previously are classics ones for a successful Halloween decor, there are many other ideas that we do not necessarily think of but which will delight you just as much.
Isn't it absolutely adorable to have a spider mug coaster?
RELATED: 27 Spooky and Adorable Halloween Decor Ideas for Your Home
RELATED: DIY Outdoor Halloween Decorations – 66 easy ideas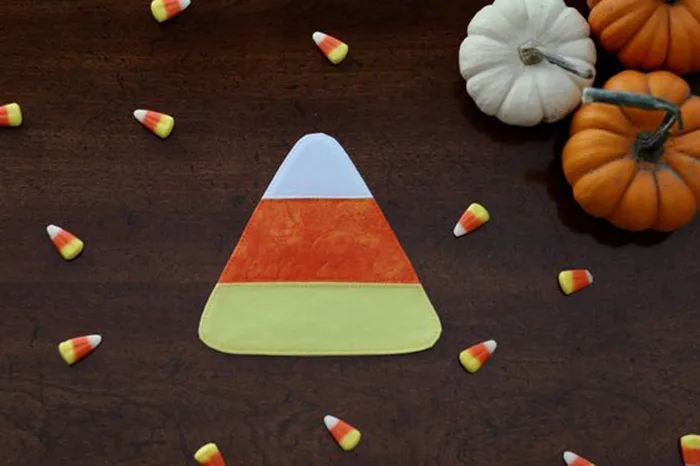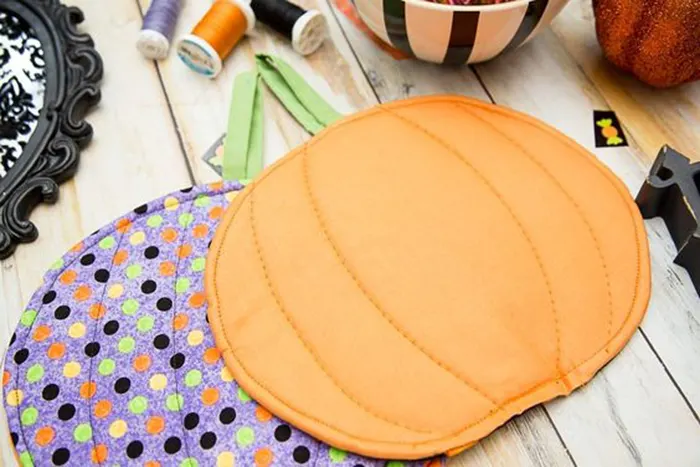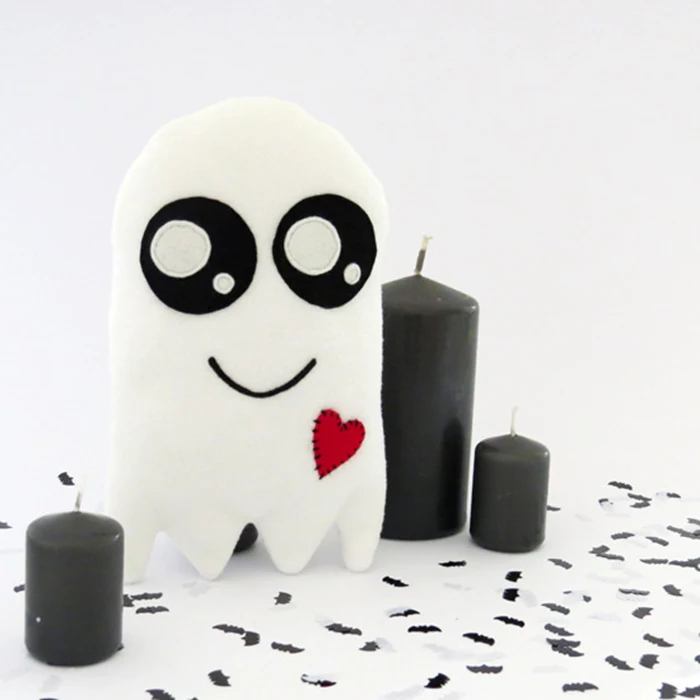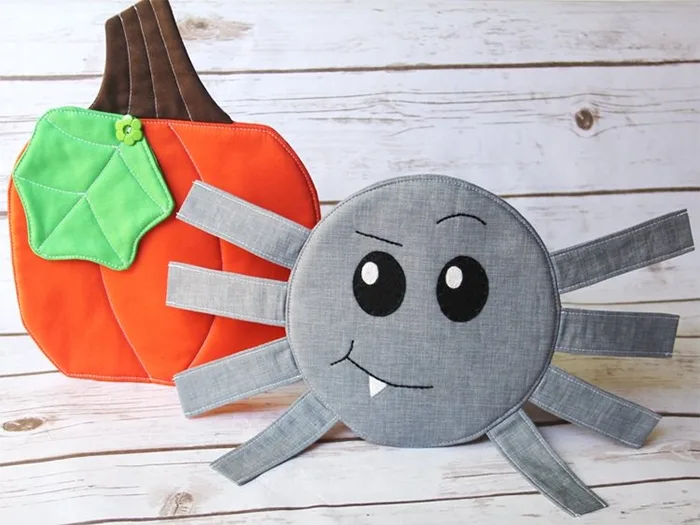 Have fun sewing these Halloween projects, and don't hesitate to share other ideas in the comments.
Want to remember it? Save these 35 Halloween sewing projects on your favorite Pinterest board.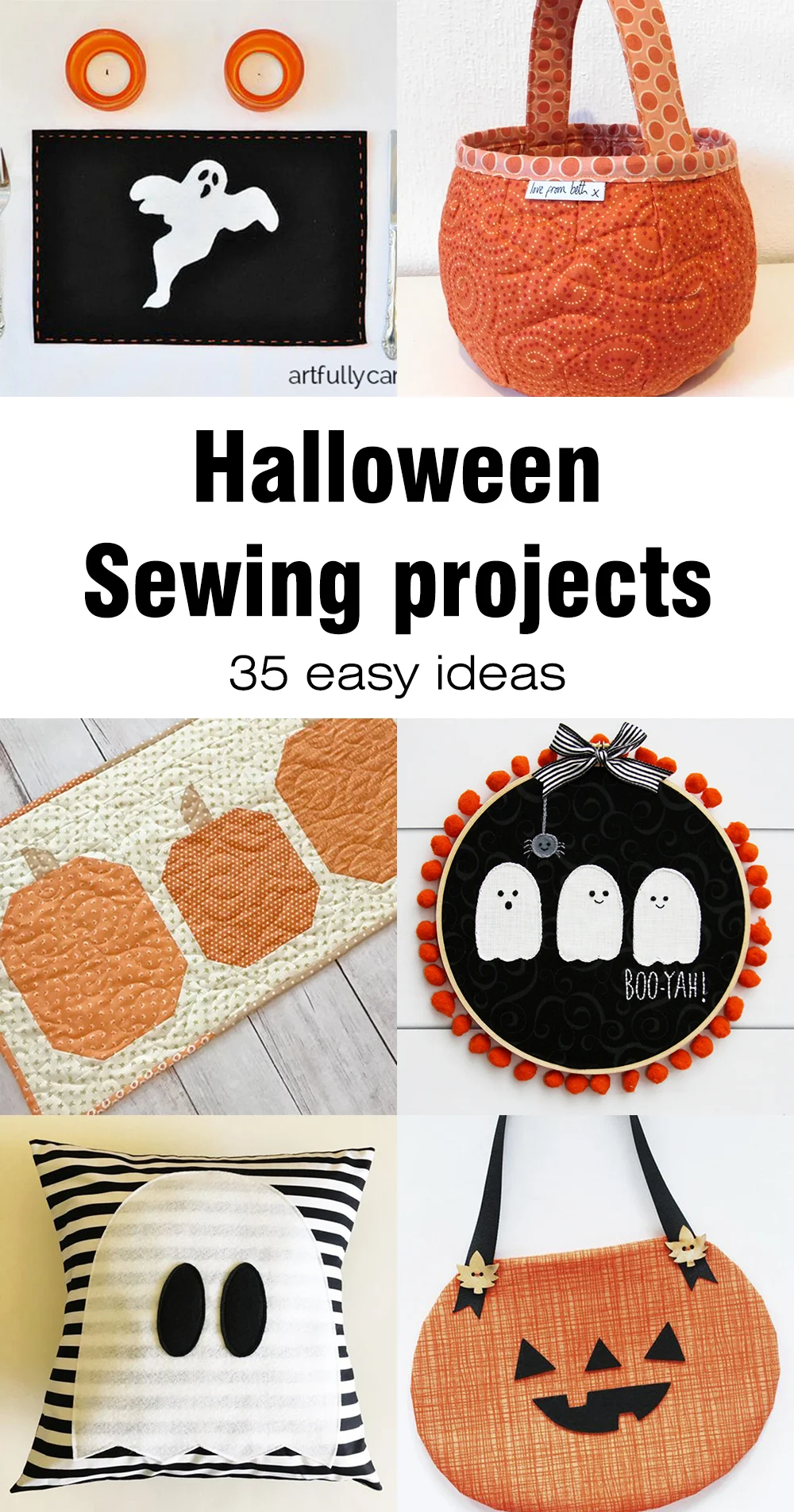 You will find all the tutorials featured in the video on
my "Best DIY" page
.
Amaryllis