The perforated paper is a faithful representative of Mexican festivities, especially in the traditional celebration of the Day of the Dead, where paper banners are placed to adorn the altars. It's usually present in many celebrations, such as national holidays, Christmas, and also at weddings, sweet sixteen parties and baptisms.
[ This post probably contains affiliates links, our full disclosure policy is really boring, but you can read it HERE ]
How is Papel picado made?
Pecked paper is a handmade product from the state of Puebla. Its elaboration requires very meticulous work due to the fragility of the paper. An original drawing is made and the figures are cut by hand with tapping through the bundles of sheets of Chinese paper.
The craftsmen began to sell their work around 1930, and the tradition was transmitted from generation to generation since then, becoming a traditional ornament of Mexican festivities.
I'm a big fan of easy and cheap decor, so paper banners are definitely something I like to use. I show you how to craft your own Mexican streamers. It's super simple to make using my free template. Scroll down for the step by step tutorial and the video.
RELATED: DIY Sugar skull garland
RELATED: Sugar skull candle votive (free template)
What kind of paper is used for Papel picado
The traditional paper used is tissue paper. The size is usually larger than office sheets. You can also use rice or silk paper.
Sometimes you can also see Papel Picado made in plastic sheets to use outdoor. It's practical because it holds longer but is not as pretty as tissue paper.
To make papel picado you will need tissue paper cut at US office sheet size.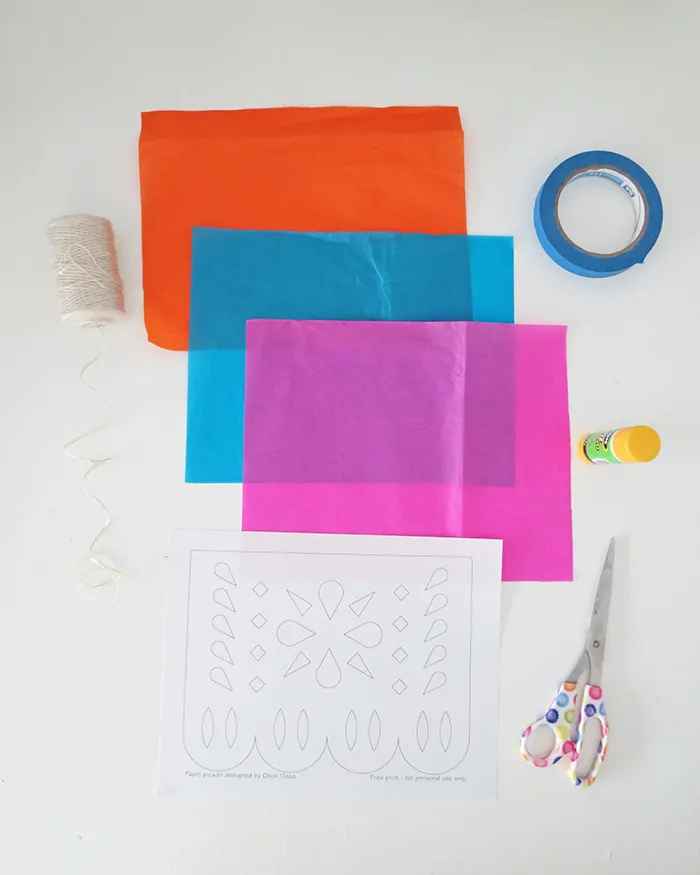 How to make Papel Picado
Materials you will need to do paper decor:
The free template is available in my FREE resource library along with a bunch of other great prints and patterns. All you need to do is fill out the form and check your inbox for a welcome email with the password in. Click here to get in >>>> FREE LIBRARY ACCESS
As you will use a bunch of paper to make your garland, the best option is to get a sorted
colored pack of sheets
. I especially
love this pack
, it will work great for a wedding or baby shower decor.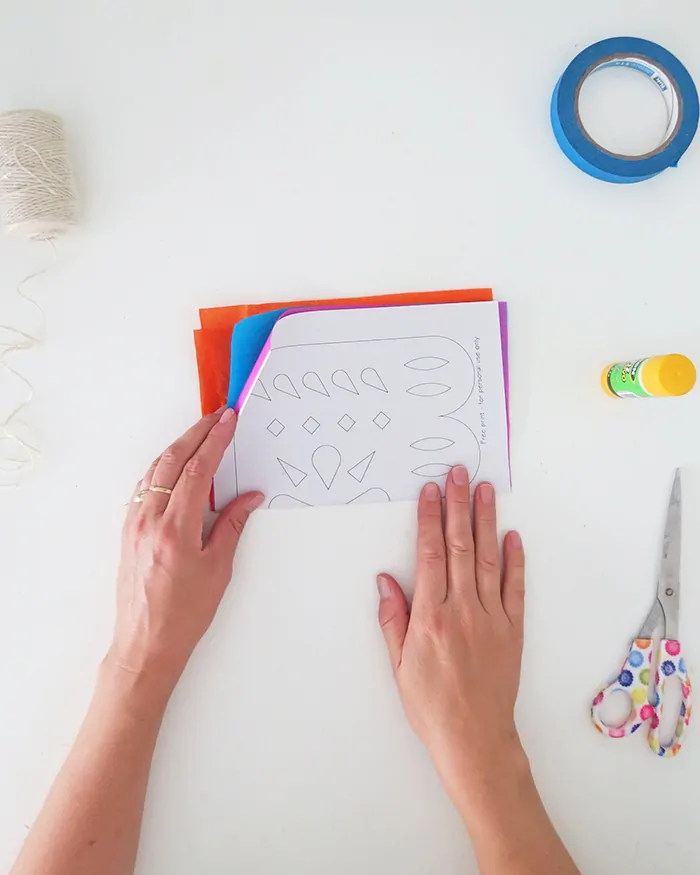 Papel picado tutorial
Follow the instructions below to make a papel picado and find out how to assemble it to create a banner.
Print the easy papel picado template and take 3 or 4 sheets of tissue paper. Put the sheets in a stack and place the template on top. Fold the pile in two and hold the edges with a little piece of tape, to prevent them from moving when you cut.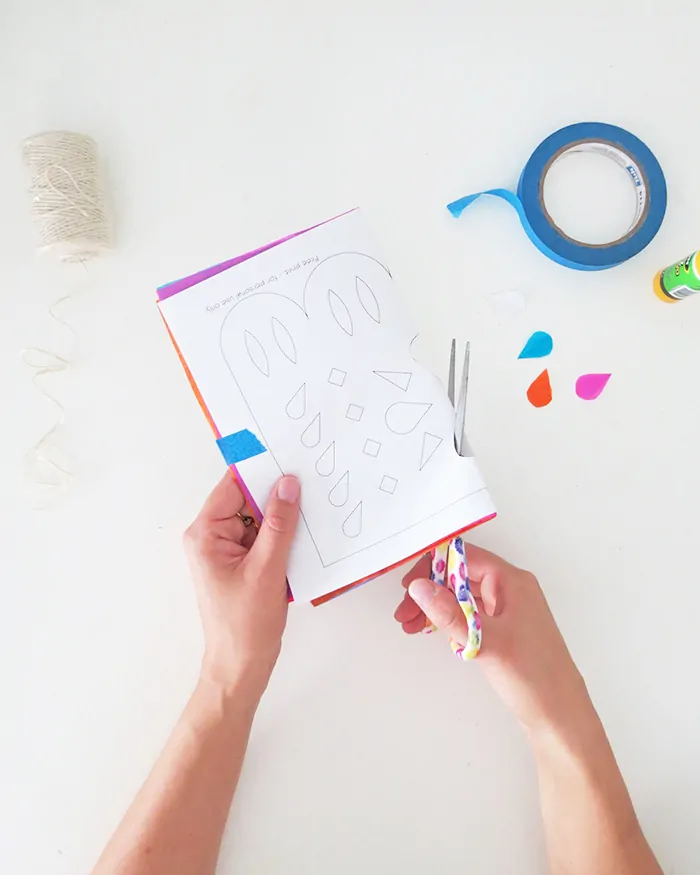 Cut the shapes following the template. Start by the ones on the fold.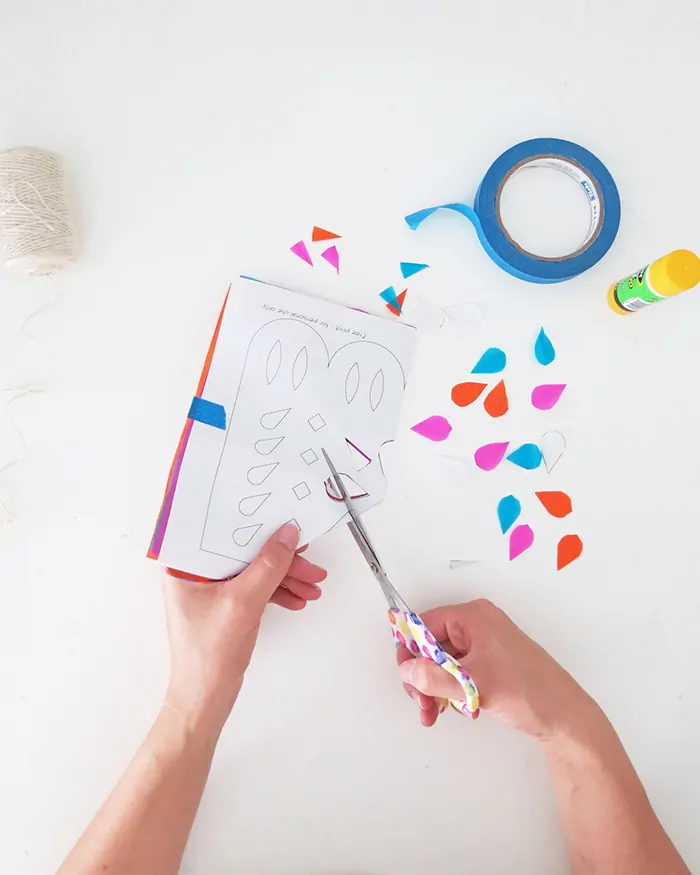 Follow cutting by making small folds in the center of each shapes. It's fine if your sheets have multiples folds. You will extend them later. You can watch the video, if you have doubt about this step.
But if you prefer keeping your paper sheets flat, you can cut the shapes using a cutter. It will take a little longer.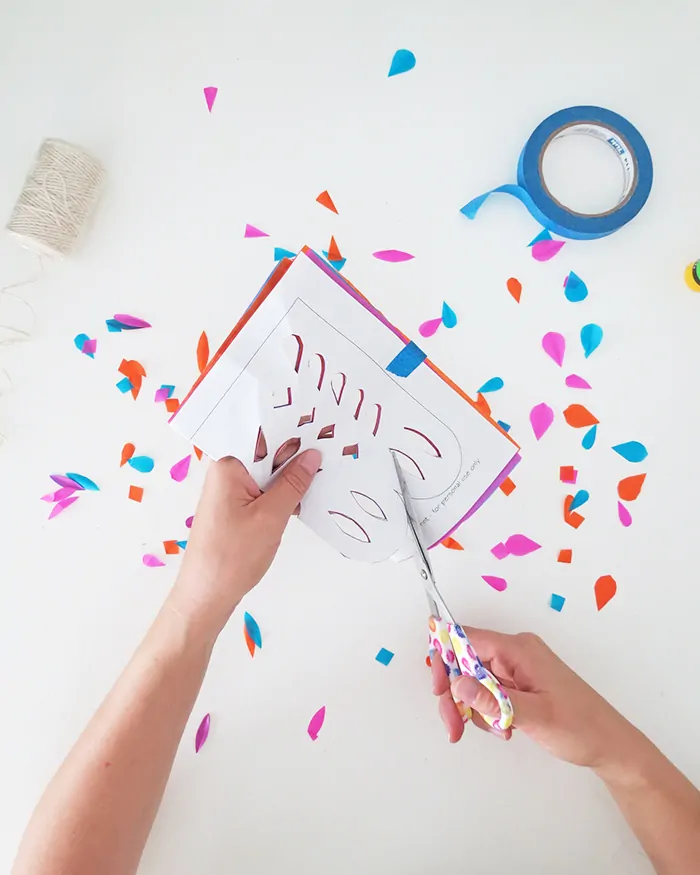 When you are done cutting the inner shapes, trim the banner edges following the template lines.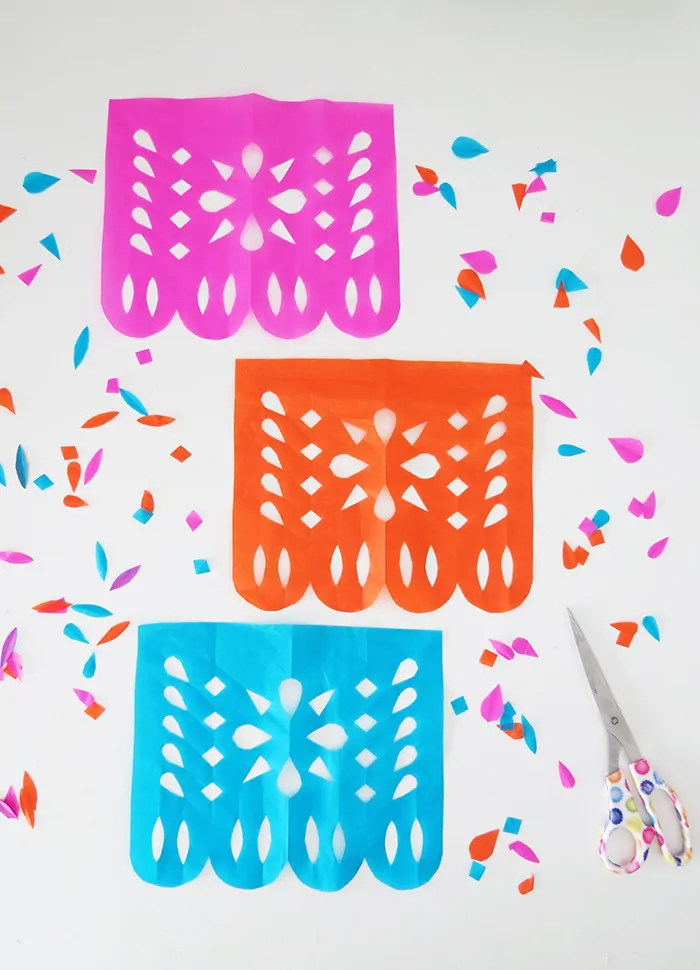 Unfold and done, you just make some pretty papel picado sheets.
Remember the papel picado pattern is available as a free PDF template in my resource library. Just fill out the form and check your inbox for a welcome email with the password in.
Click here to get in >>>> FREE LIBRARY ACCESS
Follow Ohoh deco on Youtube and be the first to find out about the new DIY.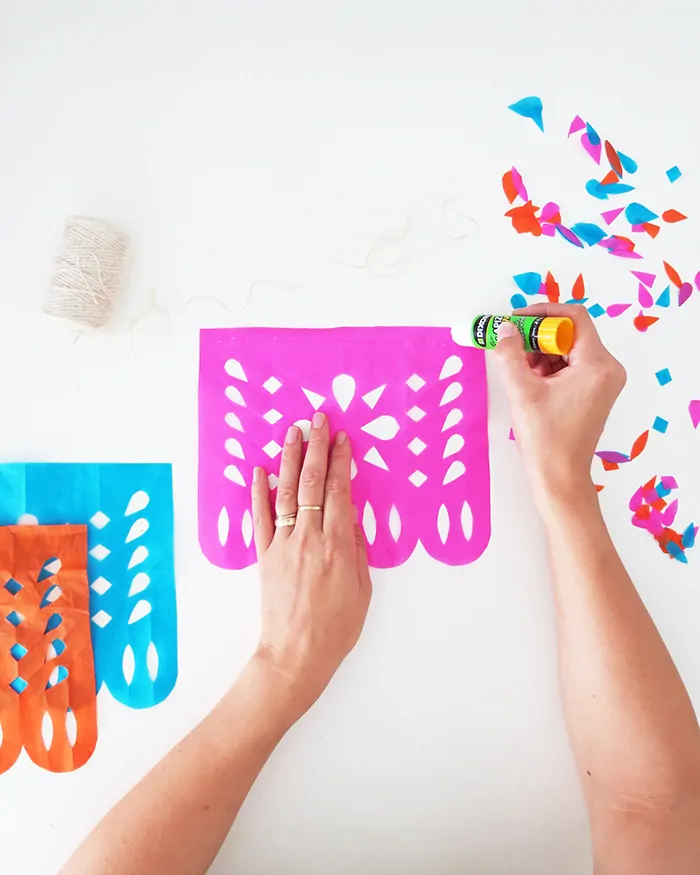 Now if you want to hang your papers you will have to glue them on a string. Cut a piece of string, as long as you want your banner to be. Fold the upper part of the banner, put some glue in the fold.
Place the string in and fold the paper around the string. Place a second papel picado at 1 in. from the first and repeat until you have the length you want.
And done! You have a pretty paper banner garland.
I chooses colorful paper, but you can pick the shade your like to match your decor or party theme. A papel picado banner is perfect for a birthday or a cinco de mayo party.
I saw some white papel picado hanged to decorate a wedding room, it was gorgeous! If you have a Cricut machine you should try Lia Griffith wedding templates.
Don´t hesitate to create your own papel picado designs. It's quite fun to make, start by drawing some shapes on a sheet and try to work with symmetrical designs so it´s easy to cut out.
You can always help yourself using a utility knife if scissors aren´t enough.
RELATED: DIY paper picture frames
RELATED: 12 DIY Paper christmas ornaments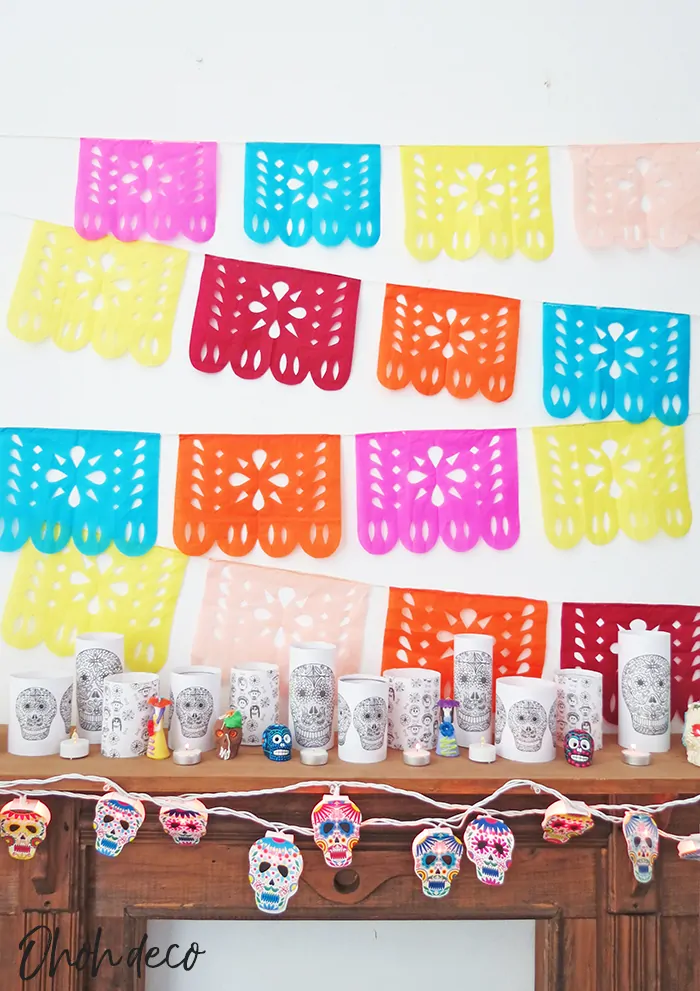 I hung them above my faux fireplace. I completed the decor with Sugar skull votives, the print is also available for free in my library…go get your password if you didn't!
I also added the sugar skull cord light I made. it looks very nice at night (scroll down to see more pics). If you like the garland you can grab the print in my shop and you can also have a look at my step by step cord light hack HERE.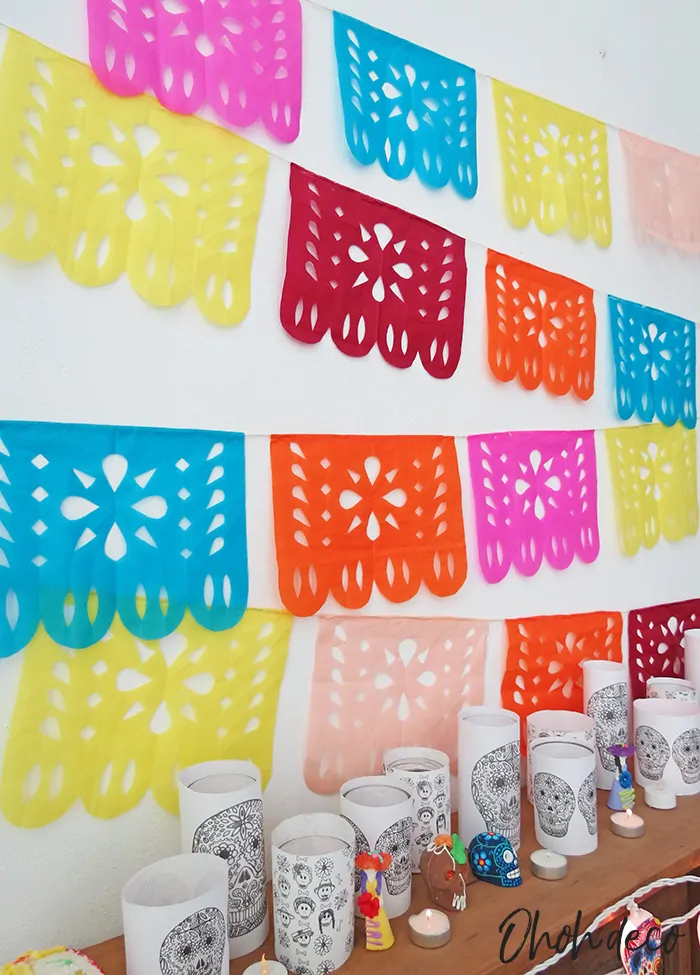 It's still a little early to set up our day of the deaths altar, but once we do I will try to upgrade the post with a few more pictures. My kids love this tradition, and I like to display the pictures of our missing beloved ones and talking about their lives.
I know it's a Mexican tradition, but does some of you make an altar?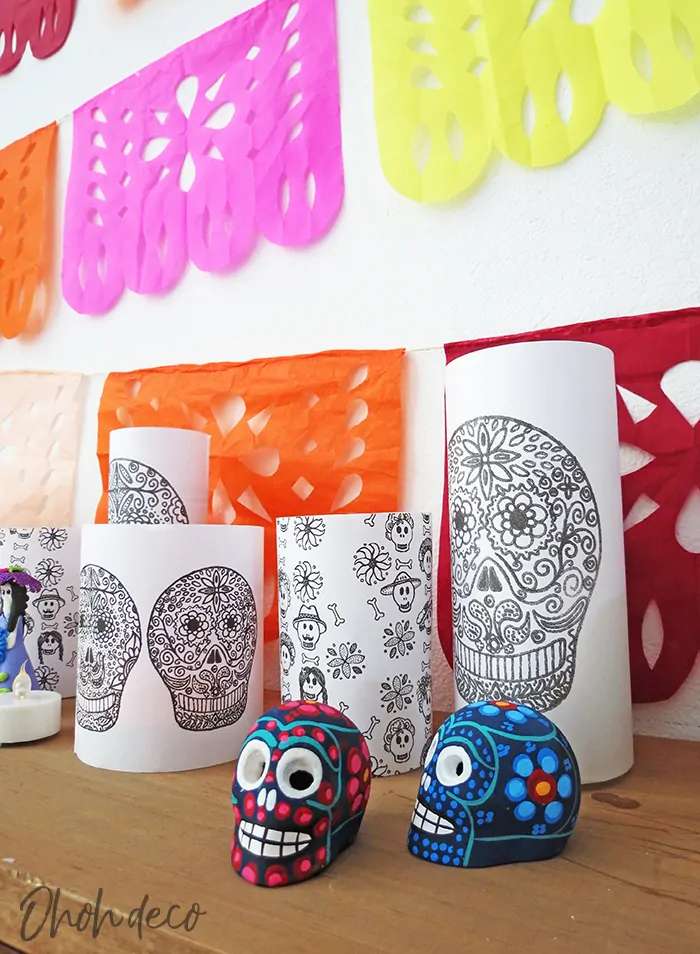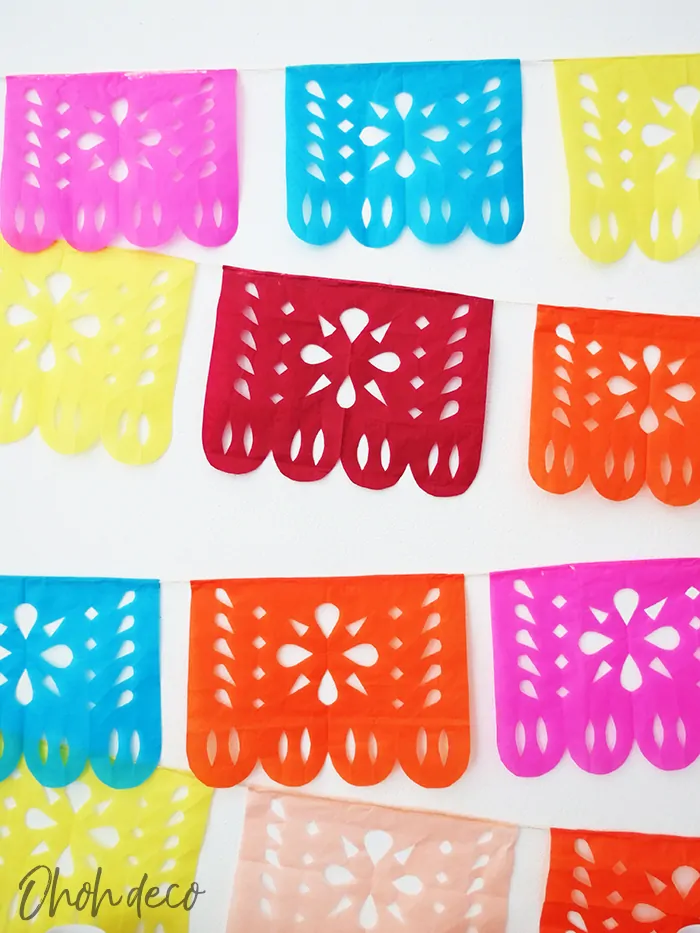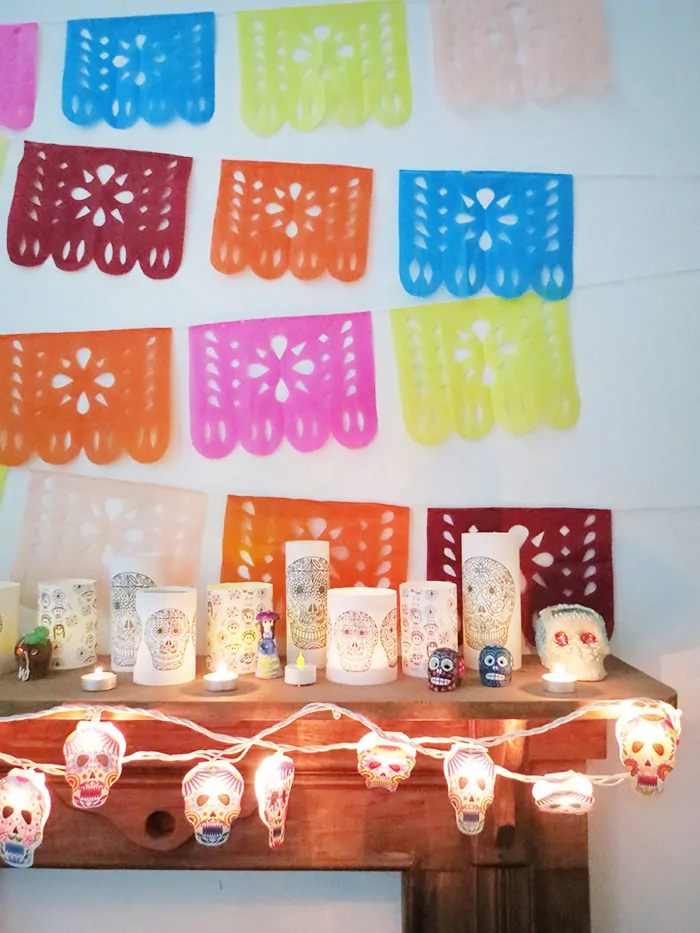 Want to remember this? Save How to make DIY papel picado in your favorite Pinterest board.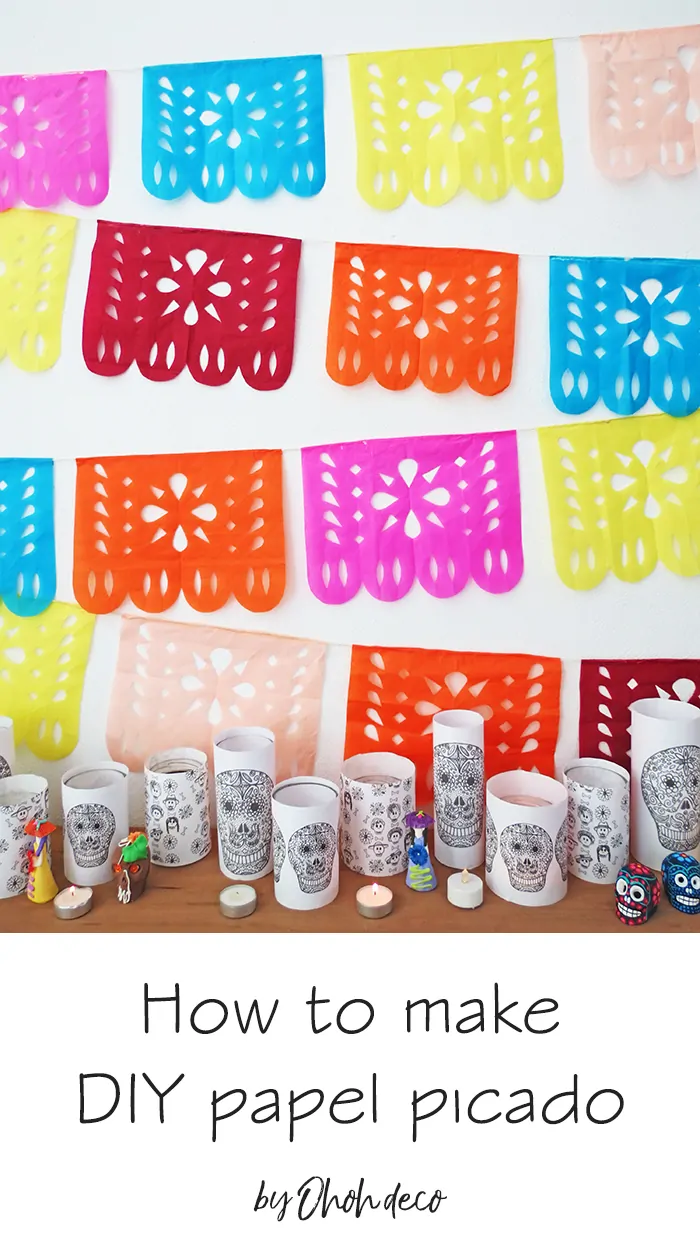 You will find the template to make your DIY Papel Picado into my library. It's FREE and open to anyone. All you need is the password to get in. Just fill out the form below and check your inbox for a welcome email with the password in.
You will find all the tutorials featured in the video on my "Best DIY" page.
Amaryllis