Halloween is just around the corner, and it's time to step up your trick-or-treating game. Gone are the days of flimsy plastic bags and uninspiring treats.
This year, it's all about making a statement with your goodie bags. That's why we're excited to introduce our free printable Halloween goodie bag template, designed to help you create the most stylish and eye-catching bags on the block.
[ This post probably contains affiliate links, our full disclosure policy is boring, but you can read it HERE ]
Whether you're hosting a party or preparing for trick-or-treaters, this article will guide you through the process, ensuring that every little ghost and goblin who crosses your path is treated to a Halloween experience they won't forget.
With our free printable Halloween goodie bag template, you have the perfect starting point to create bags that are both visually appealing and highly functional. The template takes the guesswork out of design, ensuring that your bags look professional and polished, while still allowing room for customization and personalization.
Now that you have downloaded our free printable Halloween goodie bag template, it's time to bring your Halloween treats to a whole new level. With our template, you'll be able to create stylish and eye-catching goodie bags that will impress all your trick-or-treaters.
In the next section, we'll guide you through the process of using our template and assembling your own goodie bags. From selecting the perfect paper to cutting and folding, we'll provide step-by-step instructions to ensure a smooth and enjoyable experience. But that's not all – we'll also share some additional tips and tricks to help your bags truly stand out from the rest.
RELATED: 27 adorable Halloween decor ideas
RELATED: Easy to sew pumpkin pillow
Step-by-Step Guide to Assembling Your Goodie Bag
First, gather all the materials you'll need for your goodie bags:
Once you've gathered everything, find a clean and well-lit work area where you can comfortably assemble your bags.
Next, ensure you have the right paper for your goodie bags. Choose a sturdy and colorful cardstock that will hold its shape and make a lasting impression. You can find cardstock at your local craft store, or you can even repurpose old gift or scrapbooking paper.
Once you have your cardstock, print out the template onto the paper, making sure to align it properly. Take your time to cut along the solid lines, following the outline of the template precisely. This will ensure that your goodie bags are perfectly sized and symmetrical.
After cutting out the template, carefully fold along the dotted lines. Use a ruler or the edge of a table to create crisp and straight folds. Take your time with this step, as neat folding will give your goodie bags a polished and professional look.
Now that you have your cut and folded bag shape, it's time to assemble it. Apply adhesive or glue to the tabs indicated on the template, and carefully press them together to form the bag. Hold each tab in place for a few seconds to ensure a strong bond. Once all the tabs are securely glued, gently press the sides of the bag to reinforce the structure.
With your basic goodie bag assembled, it's time to let your creativity shine. Add personalized touches and decorations to make your bags truly unique. Consider adding stickers, flowers or ribbon to close the bag.
Remember, Halloween is all about fun and creativity, so don't be afraid to experiment and make each bag a work of art.
RELATED: Halloween Calavera skull garland
RELATED: 35 Halloween sewing projects ideas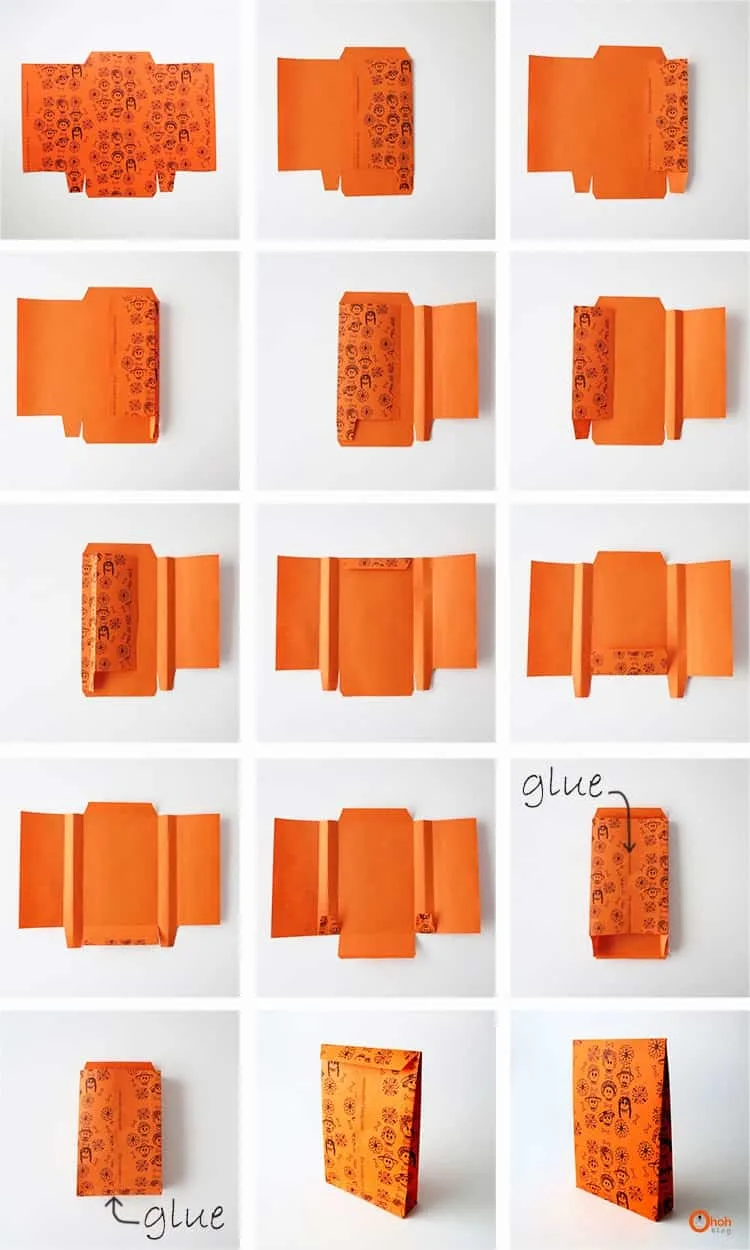 Additional Tips to Make Your Goodie Bag Stand Out
With your basic goodie bag assembled, it's time to let your creativity shine.
Consider adding small trinkets or toys to your goodie bags. This can take them from ordinary to extraordinary. Think about what your recipients would enjoy and find interesting. It could be small Halloween-themed toys, glow sticks, or even mini puzzles. The added surprise of a little extra treat will make your goodie bags even more memorable.
Don't forget about the power of personalization. Adding the recipient's name to each goodie bag can make it feel more special and exclusive. You can do this by creating small name tags or labels and attaching them to each bag. This small touch shows that you put thought and effort into each bag, and it will be appreciated by the person receiving it.
In conclusion, our free printable Halloween goodie bag template is the go-to resource for creating a Halloween experience that will leave a lasting impression. From hosting a party to greeting trick-or-treaters, these stylish and eye-catching bags will add an extra touch of creativity and fun. Take advantage of this fantastic free resource and get ready to treat everyone in style this Halloween.
Download our free printable Halloween goodie bag template now, and get ready to embrace the Halloween spirit with open arms.
Enjoy this easy Halloween craft!
RELATED: DIY Outdoor Halloween Decorations – 66 easy ideas
Get the printable:
>>> DOWNLOAD THE FREE PRINTABLE GOODY BAGS <<<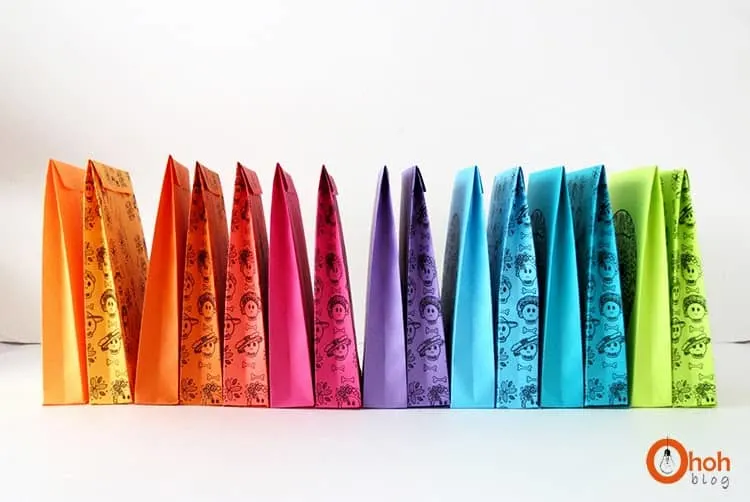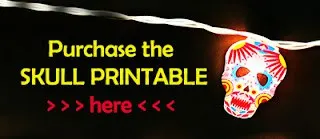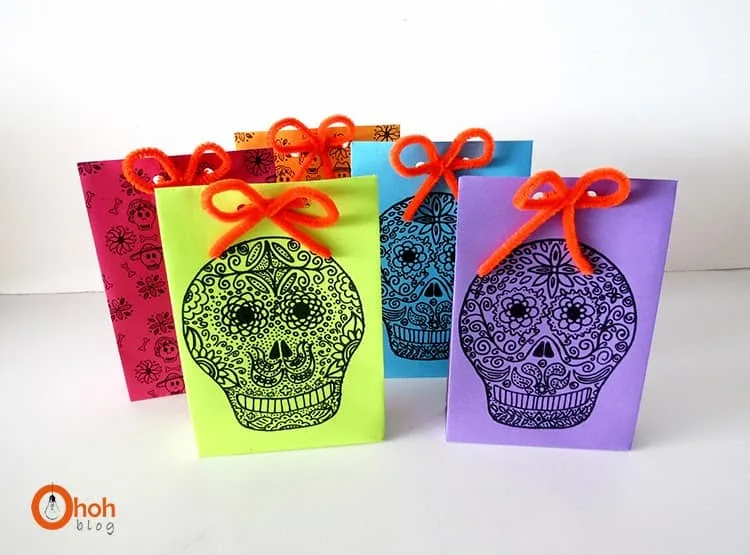 Want to remember it? Save this Halloween Goodie bag Free template on your favorite pinterest board.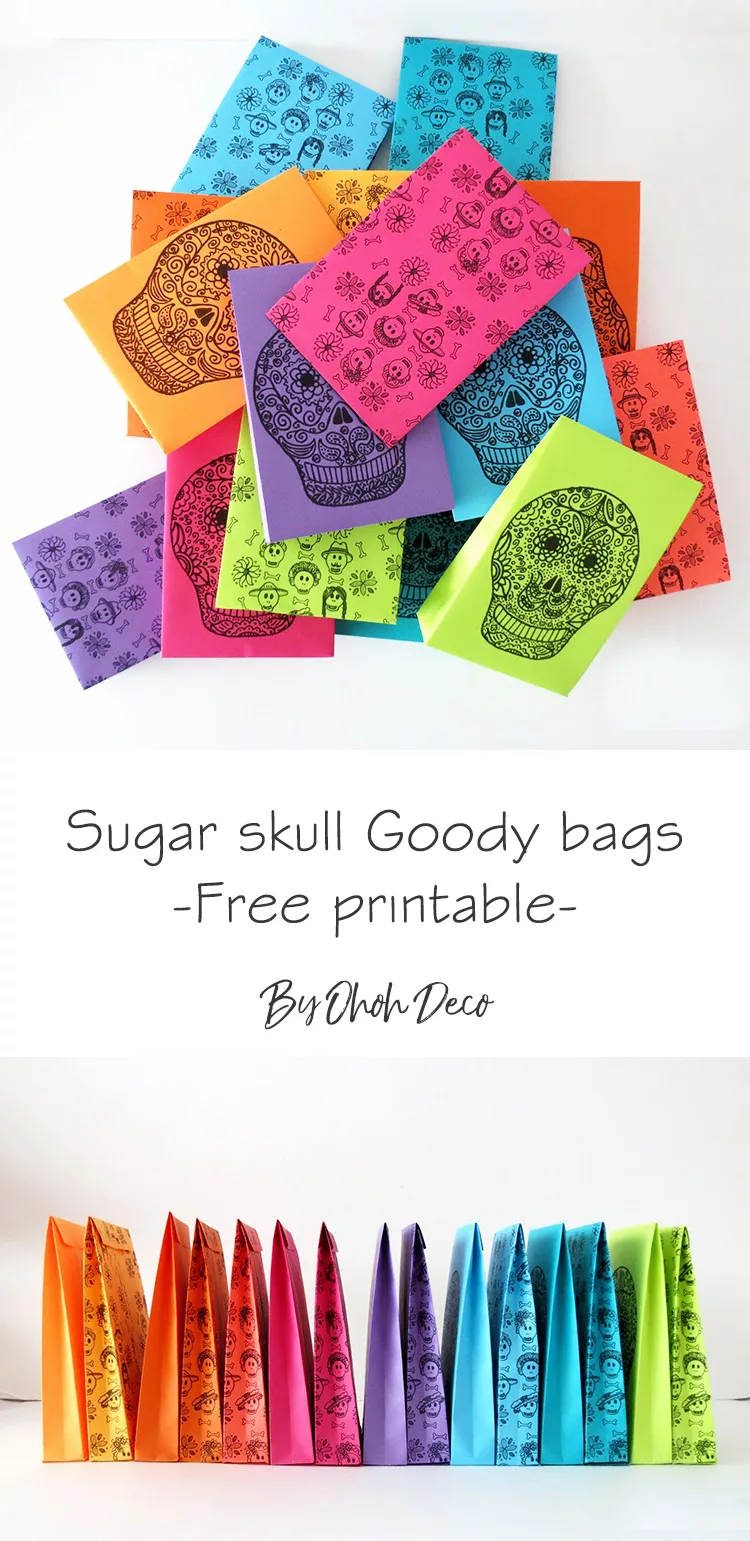 Amaryllis