As you liked the calaveras candle jar, here's another DIY on the same theme: Halloween goody bags!
Como les gustó las velas con calaveras, aquí hay otro DIY sobre el mismo tema: bolsitas de papel para poner los dulces de Halloween!
Comme vous avez aimé les photophores avec les calaveras, voici un autre bricolage sur le même thème: des petites pochettes en papier pour mettre les bonbons d'Halloween!
Print patterns on colored paper, fold and glue paper bags following the instructions above.
Impriman los modelos sobre papel de color, plegan y pegan las bolsitas siguiendo las instrucciones de arriba.
Imprimez les modèles sur du papier couleur, plier et coller les pochettes en suivant les instructions ci-dessus.
Get the printable / los modelos a imprimir / les modèles à imprimer :
>>> DOWNLOAD THE FREE PRINTABLE GOODY BAGS <<<
Make as many as you want (or need). To close the bags, you can: glue them, or use washi tape, or punch holls to pass a ribbon or a pipe cleaner! Have fun! I hope you like it and you will have a great Halloween!
Hagan tantos como desean (o necesitan). Para cerrar las bolsas, pueden: pegarlas, o usar washi tape, o un punzón para hacer agujero y pasar un listón o un limpia pipas! Espero que les guste y que tendrán un buen Halloween!
Faites en autant que vous voulez. Pour fermer les pochettes, vous pouvez: les coller, employer du washi tape, ou les perforer pour y passer un ruban ou un cure pipe! J'espère que vous aimez et que vous passerez un bon Halloween!
You can also make a nice calavera skull garland with this awesome printable!
Tambien puedes hacer una guirnalda de calaveras con este modelo!
Tu peux aussi essayer cette guirlande de calaveras!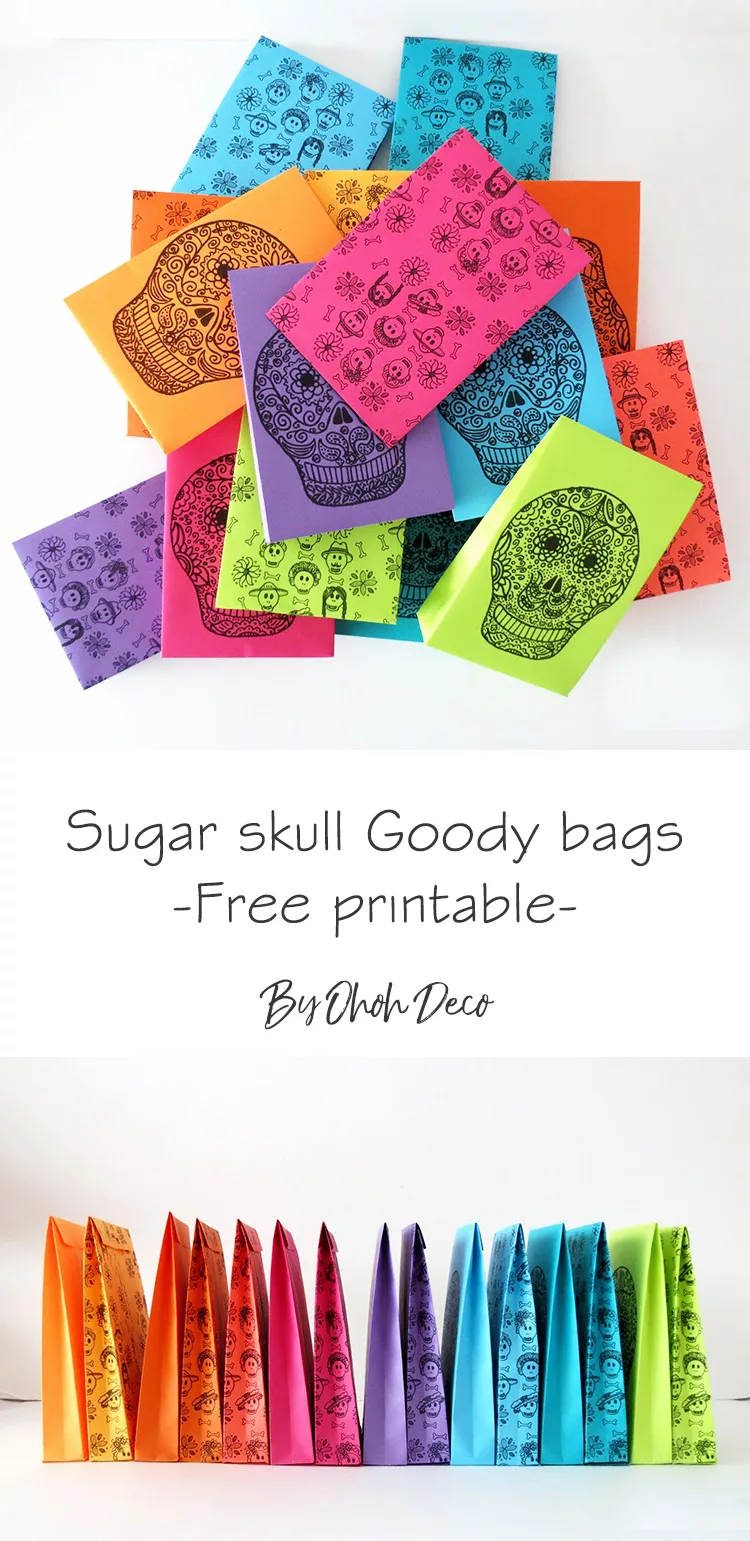 Amaryllis