What we celebrate home, more than Halloween is the Day of the Dead. I was not familiar with this celebration, but we live in Mexico for years now so the kids ask every first of November to make an altar for our deads.
It may sound a little strange if you don't know this Mexican tradition, but it's a very nice celebration which makes you remember your loving ones that are not here anymore. The kids love it as they learn about their ancestors.
All this story to say that I'm not a big fan of Halloween decor, the only thing I like to add are some mini pumpkins here and there. I still wanted to give a try to make some creepy Halloween stuff.
As the more scary things for me are bugs and spiders, I thought I will make some printable with them…I love how these wall art turns out, so cute! And not Halloween scary at all, which is kind of a fail because it was the purpose.
I guess you can not really go against your nature. The good thing is that I'll be able to leave them hanging on the wall as long as I want … not just for Halloween. You have to take a look at the DIY glided insect Brynne made. What another cool idea todecorate with bugs.

* * *
Lo que celebramos en casa, más que Halloween, es el Día de los Muertos. No estaba familiarizada con esta celebración, pero vivimos en México desde hace años, así que los niños piden cada primero de noviembre que hagamos un altar para nuestros muertos.
Puede sonar un poco extraño si no estás familiarizado con esta tradición mexicana, pero es una celebración muy bonita que te hace recordar a tus seres queridos que ya no están aquí. A mis niños les encantan que hablamos sus antepasados y de alguna manera aprenden a conocerlos.
Toda esta historia para decir que no soy una gran fanática de la decoración de Halloween, lo único que me gusta agregar son algunas mini calabazas. Todavía quería intentar hacer una decoración espeluznante de Halloween.
Como las cosas más espantosas para mí son los bichos y las arañas, pensé que iba a hacer unos carteles con ellos … Me encanta cómo resultaron, ¡Muy lindo! Y nada de espantazo en absoluto, lo cual es un fracaso porque era el propósito. Supongo que realmente no puedes ir contra tu naturaleza. Lo bueno es que los voy a poder dejar colgados en la pared el tiempo que quiera…no solo para esta temporada.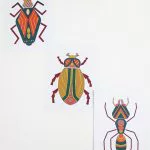 Bugs wall art prints
I made thee different insects design: an ant, a beetle, and a bug, all three in pretty fall colors. They are available to download in my shop. You just have to print them on US letter size. I put them in Ikea frames. These frames are so easy to open and hang, as I like to change decor often it's perfect to switch printable.
* * *
Hice tres diferentes diseños de insectos: una hormiga, un escarabajo y un bicho, los tres con colores calidos de otoño. Están disponibles para descargar en mi tienda. Sólo tienes que imprimirlos en tamaño carta. Los puse en marcos Ikea. Estos marcos me encantan, son fáciles de abrir y colgar, ya que me gusta cambiar la decoración a menudo es perfecto para cambiar de cartel.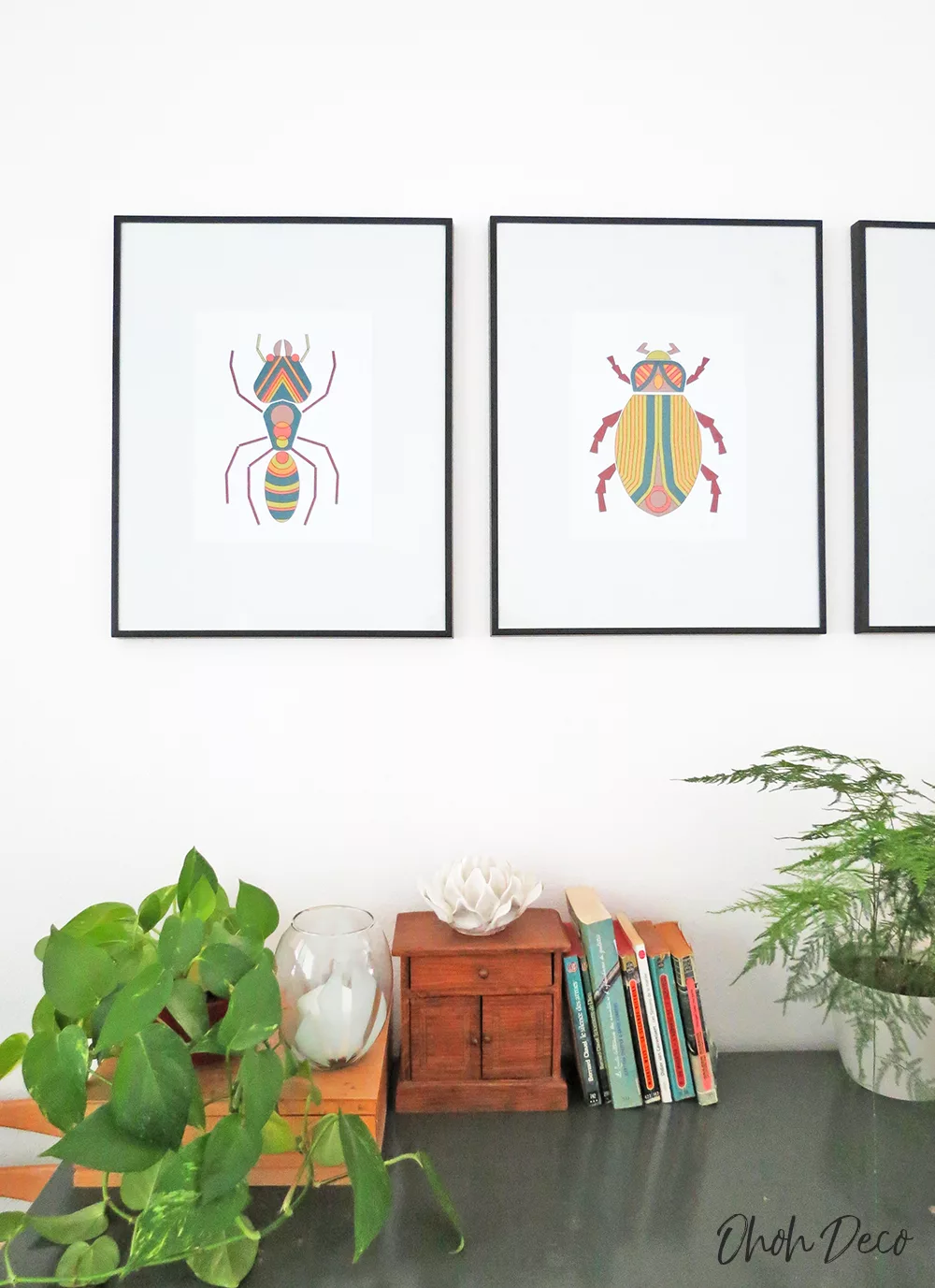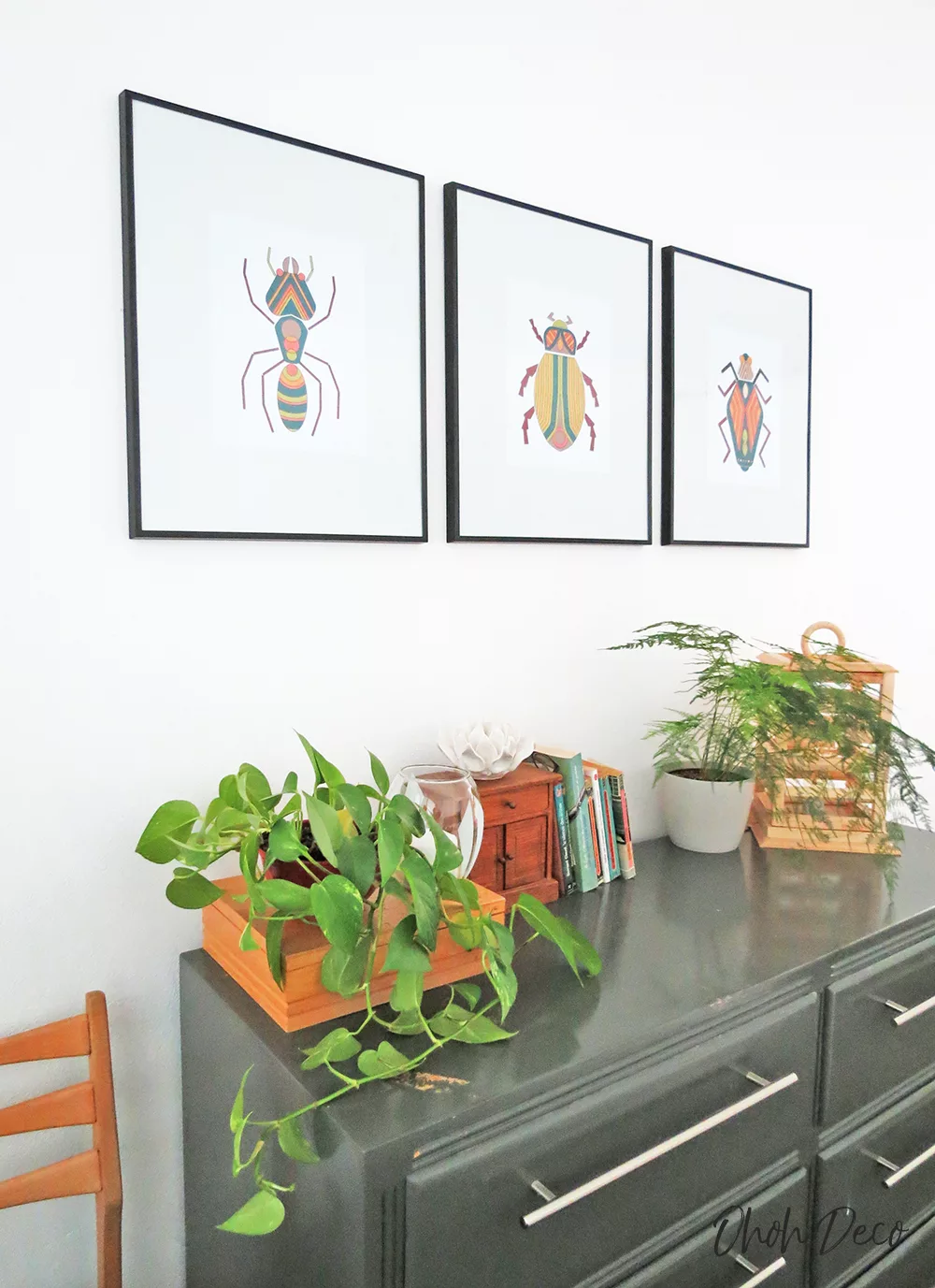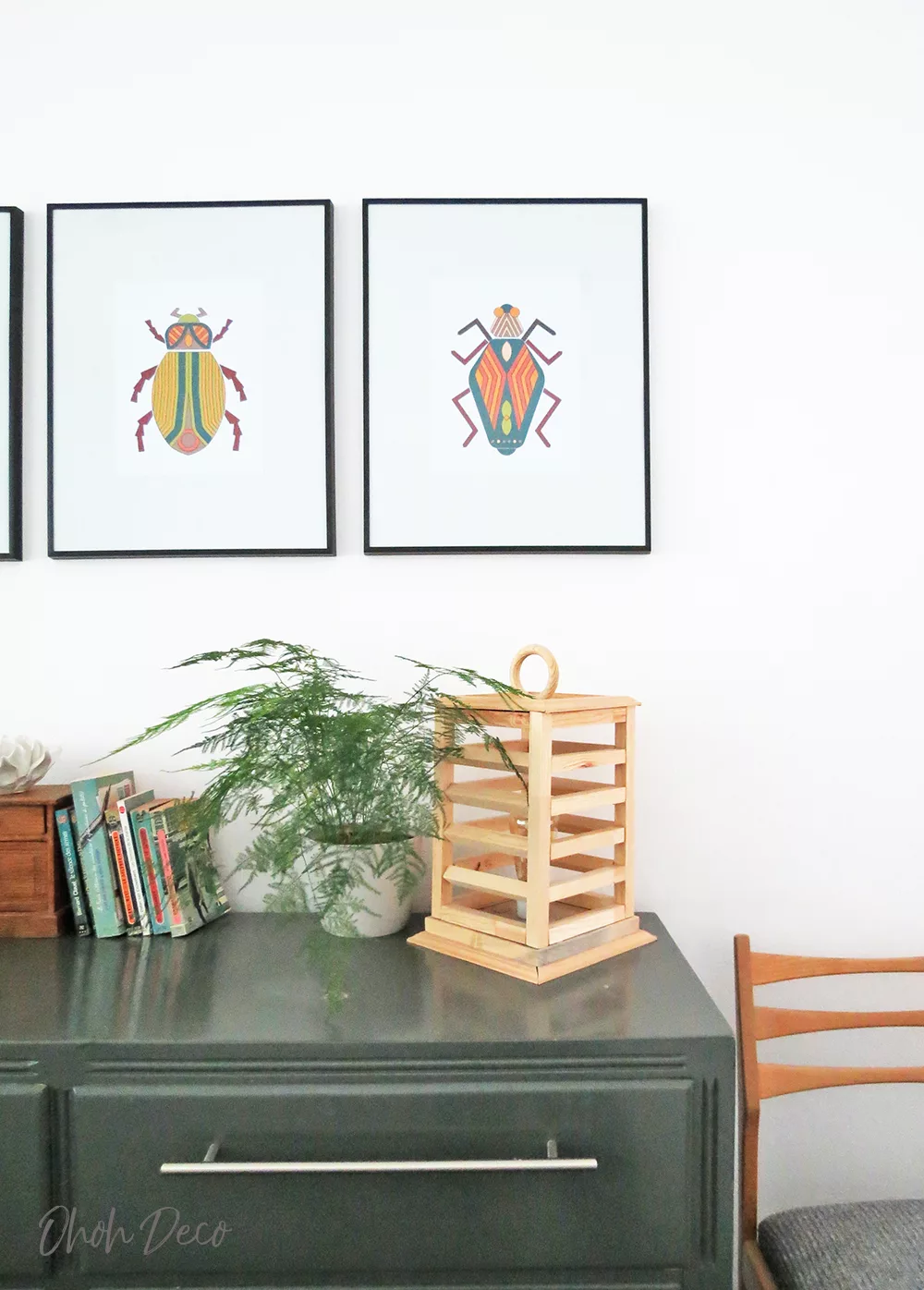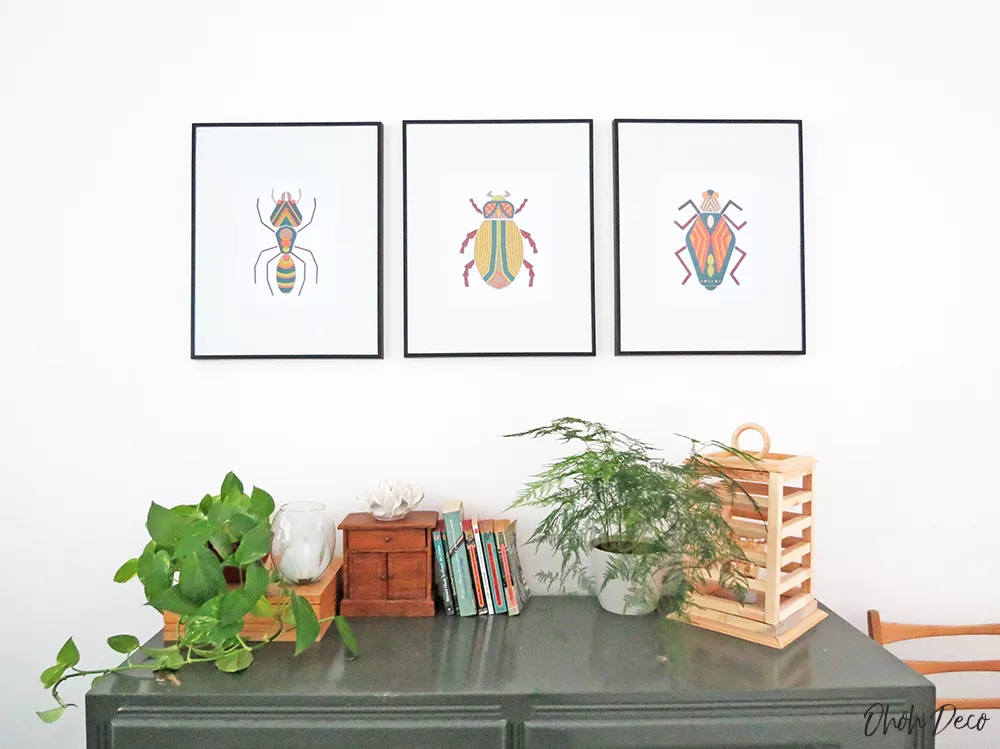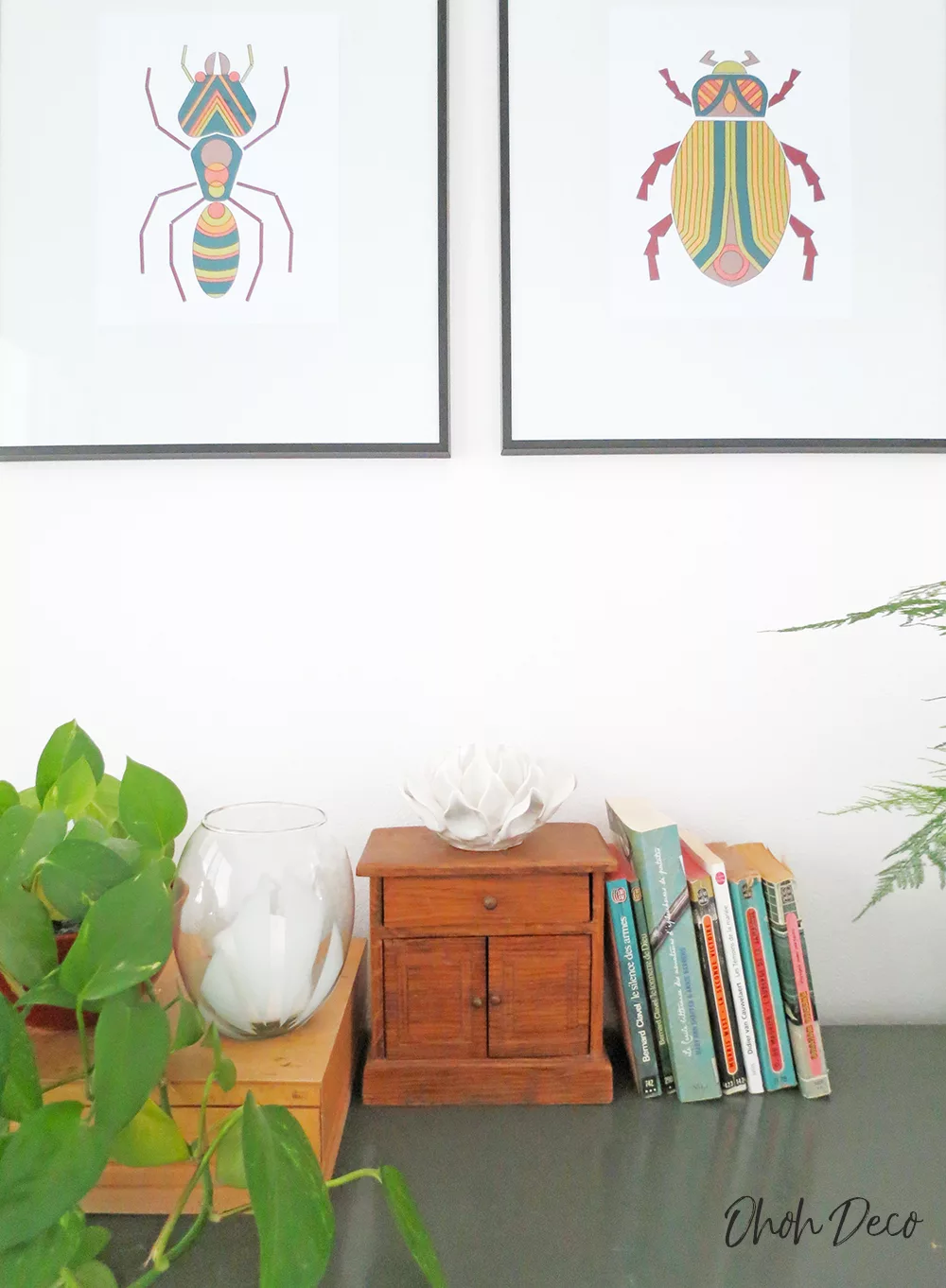 Don't forget to grab your printable, and to visit my shop for the prints and patterns I have available.
* * *
No olvides ir para tu imprimible y visitar mi tienda para echar un vistazo a las impresiones y los patrones que tengo disponibles.


Want to remember this? Pin these Bugs Wall Art into your favorite Pinterest board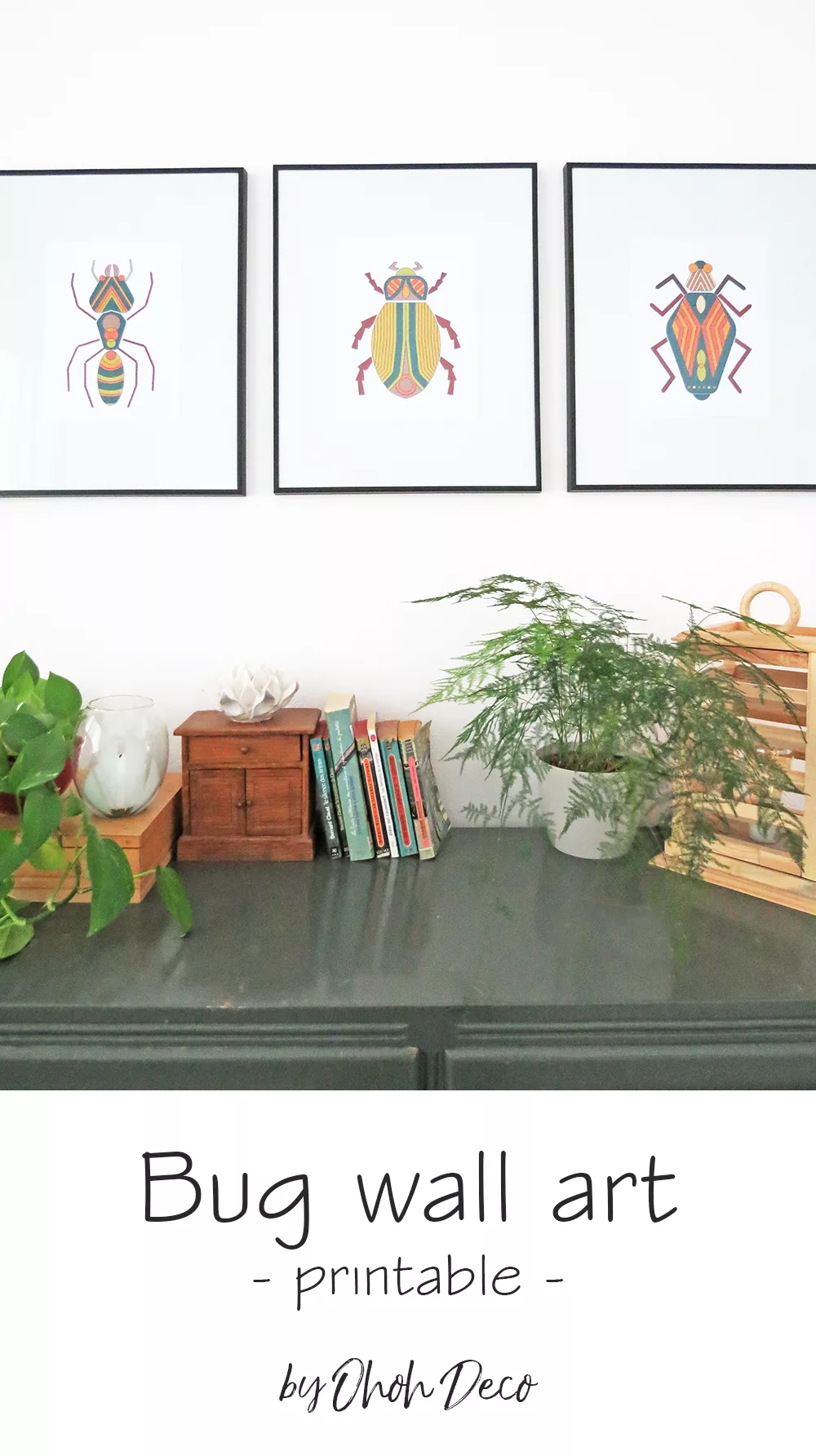 Amaryllis