Glass jars are great storage containers. You can use them anywhere in the house, from the kitchen to the bathroom. The best part is you can reuse food jars to keep the house organize.
This easy glass jar decorating idea, allows you to turn any glass container into a pretty storage. The small pots are perfect to keep craft and sewing supplies, the large glass jars are convenient to preserve bulk food.
[ This post probably contains affiliate links, our full disclosure policy is really boring, but you can read it HERE ]
I like to reuse items and I keep a lot of things that I may recycle "one day". No need to say that it can be a problem to store that many items…hopefully I'm not a hoarder (yet) so every once in awhile I declutter.
It's how I get my hands back on a few nice shaped jam and mustard jars, and I thought they would make nice containers for the kitchen.
As I like things to be pretty, I use some air clay and beads to customize the lids.
This easy decorating idea allows you to turn any glass jar into cute and modern storage! Scroll down to read the tutorial.
RELATED: Recycled glass jar as flower vase
RELATED: Make a soap dispenser with a glass jar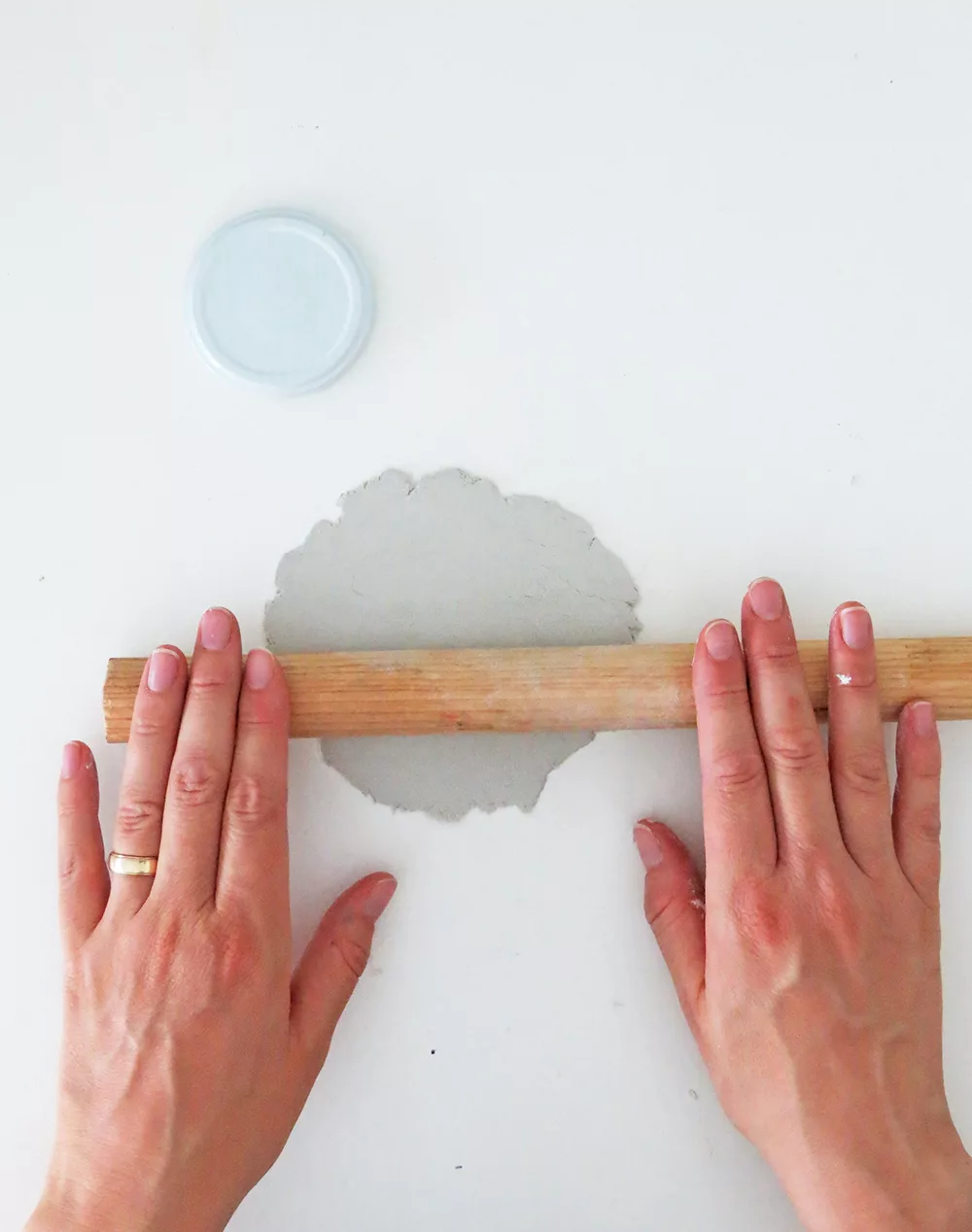 How do you make a decorative glass jar?
Supplies you will need to make pretty lids:
Start by taking some air clay, roll it into a ball and flatten it using the rolling pin.
Extend the clay until it's about 5 mm thick, try to have the same thickness everywhere. The clay surface must be big enough to cover the lid.
RELATED: Turn a glass into a modern vase
RELATED: DIY flower vase with concrete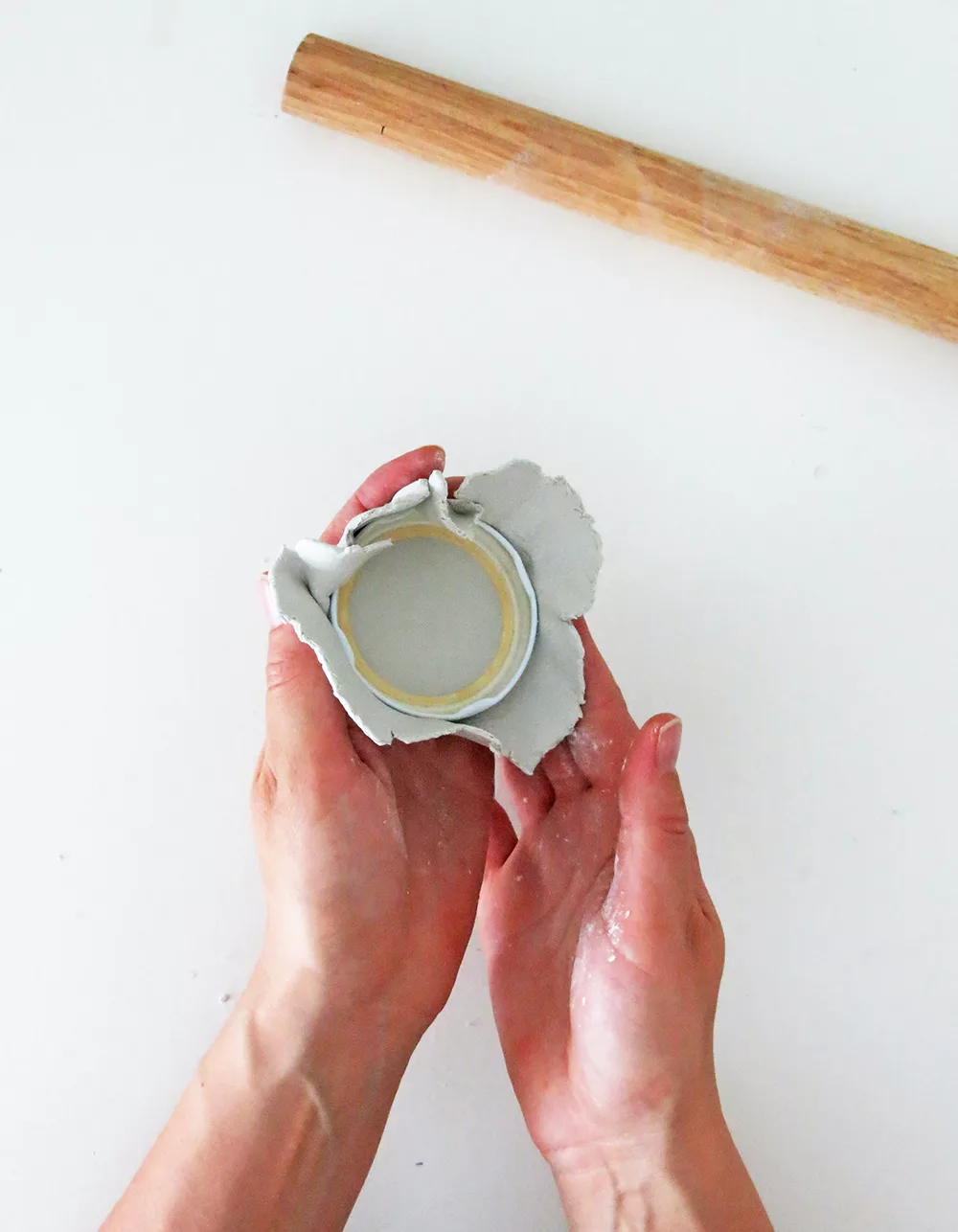 Place the clay on the lid and press. Fold the clay around the lid side and trim the extra clay along the lid edge.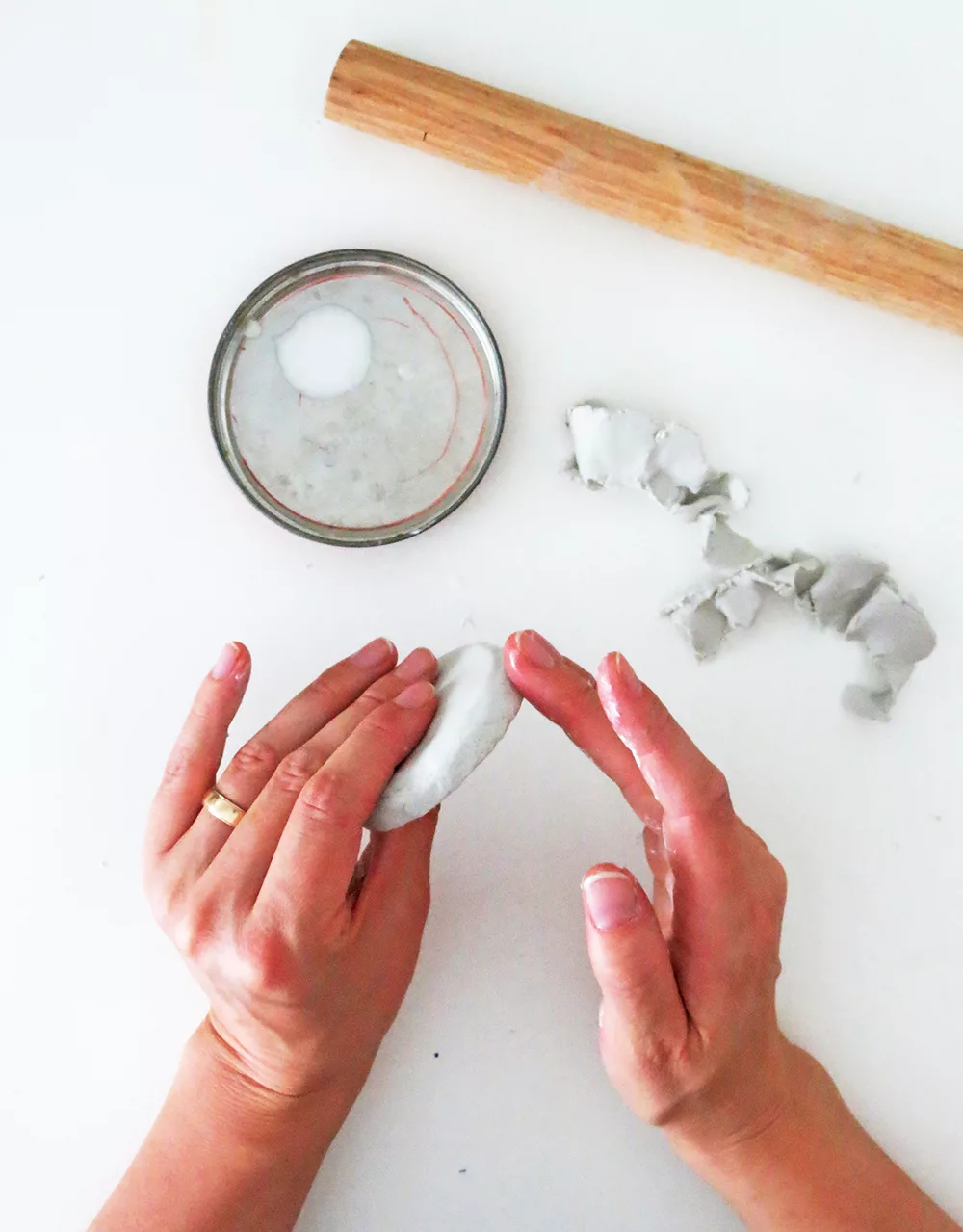 Wet your fingers with some water and smooth the clay all around the lid.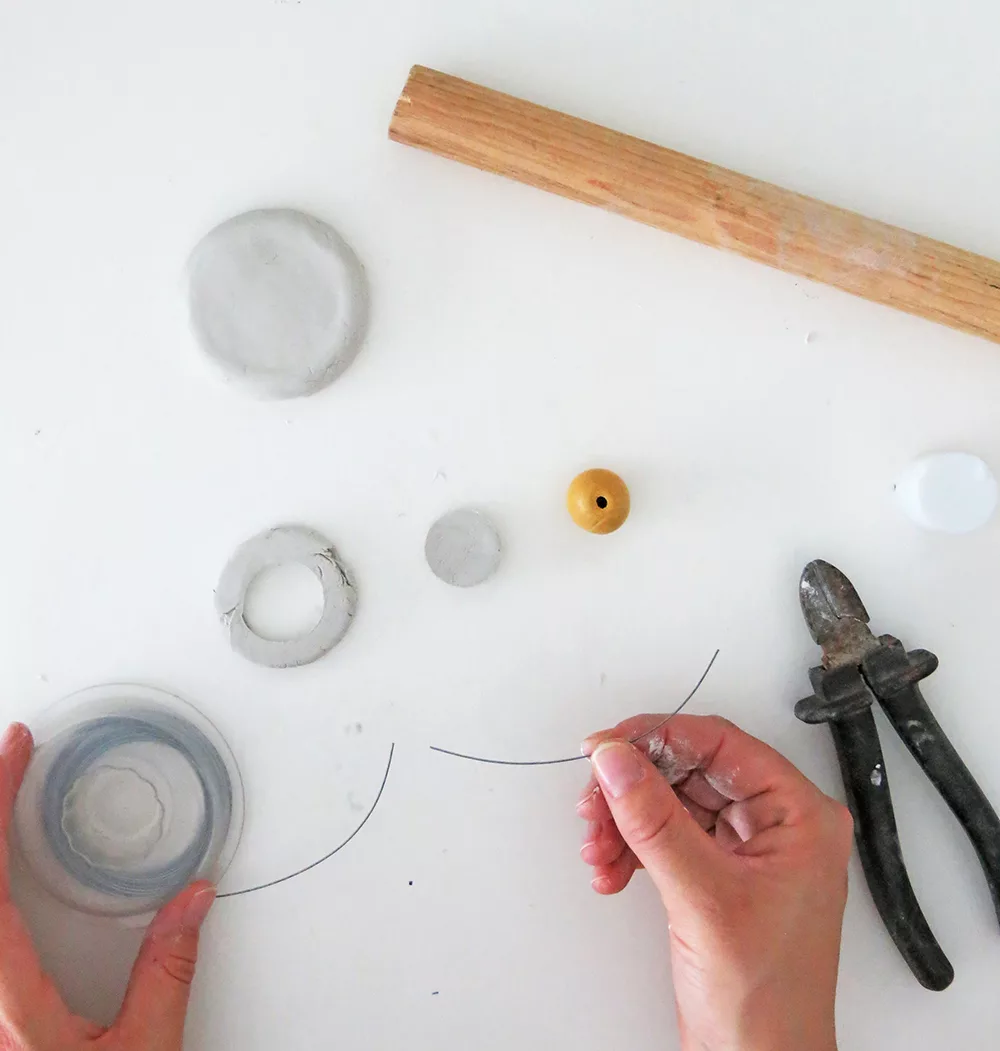 I used a wooden bead to decorate the lid.
Take a small piece of clay, roll it into a ball and extend it with the rolling pin. You must have a thickness of more or less 1 cm (1/3 in.). Cut a small circle in the clay (I used the lid of a glue stick).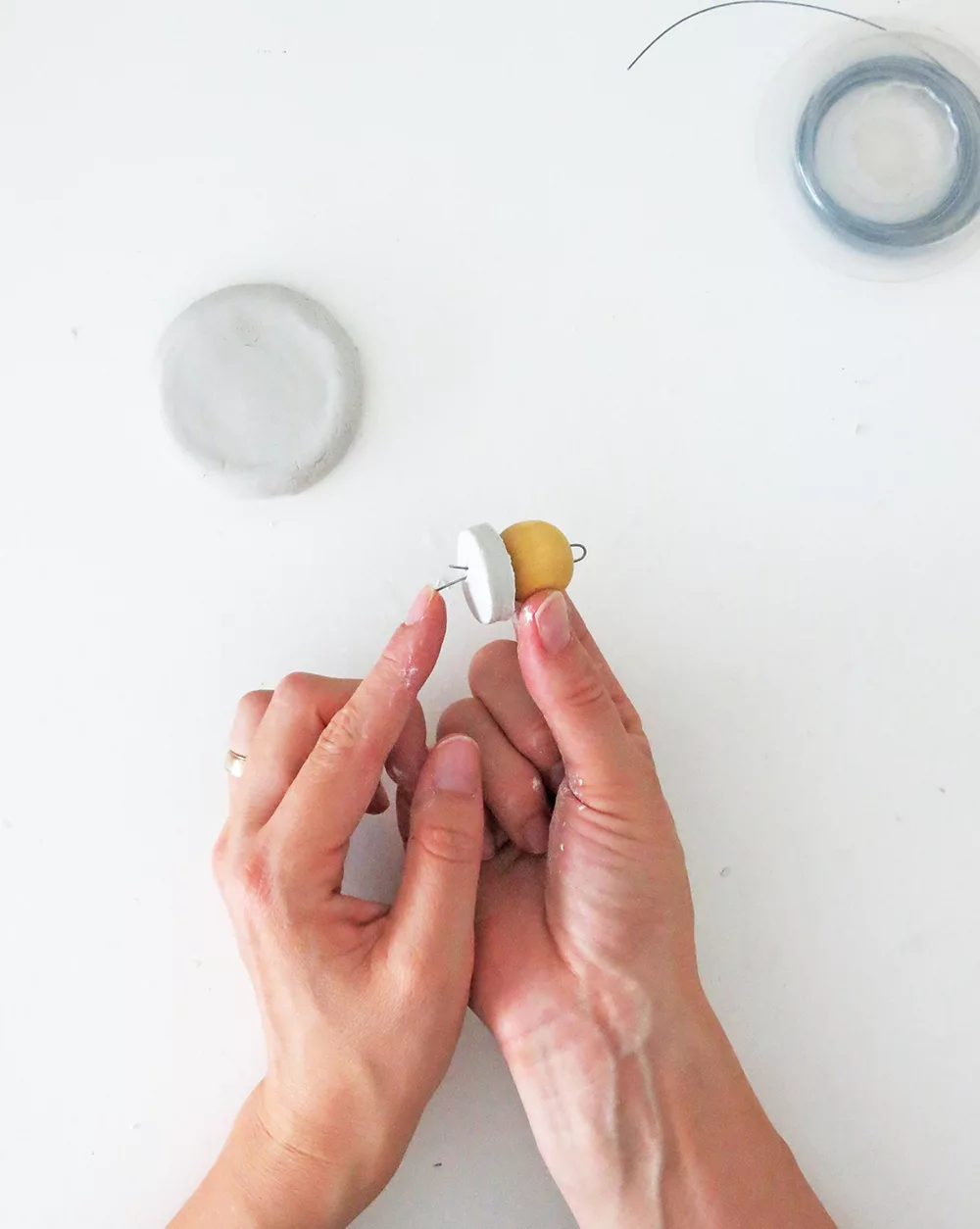 Take a small piece of wire, fold it in two in the middle and pass it through the bead. Pass the two wire ends through the clay circle and fold the wire so the bead and the clay circle stay together.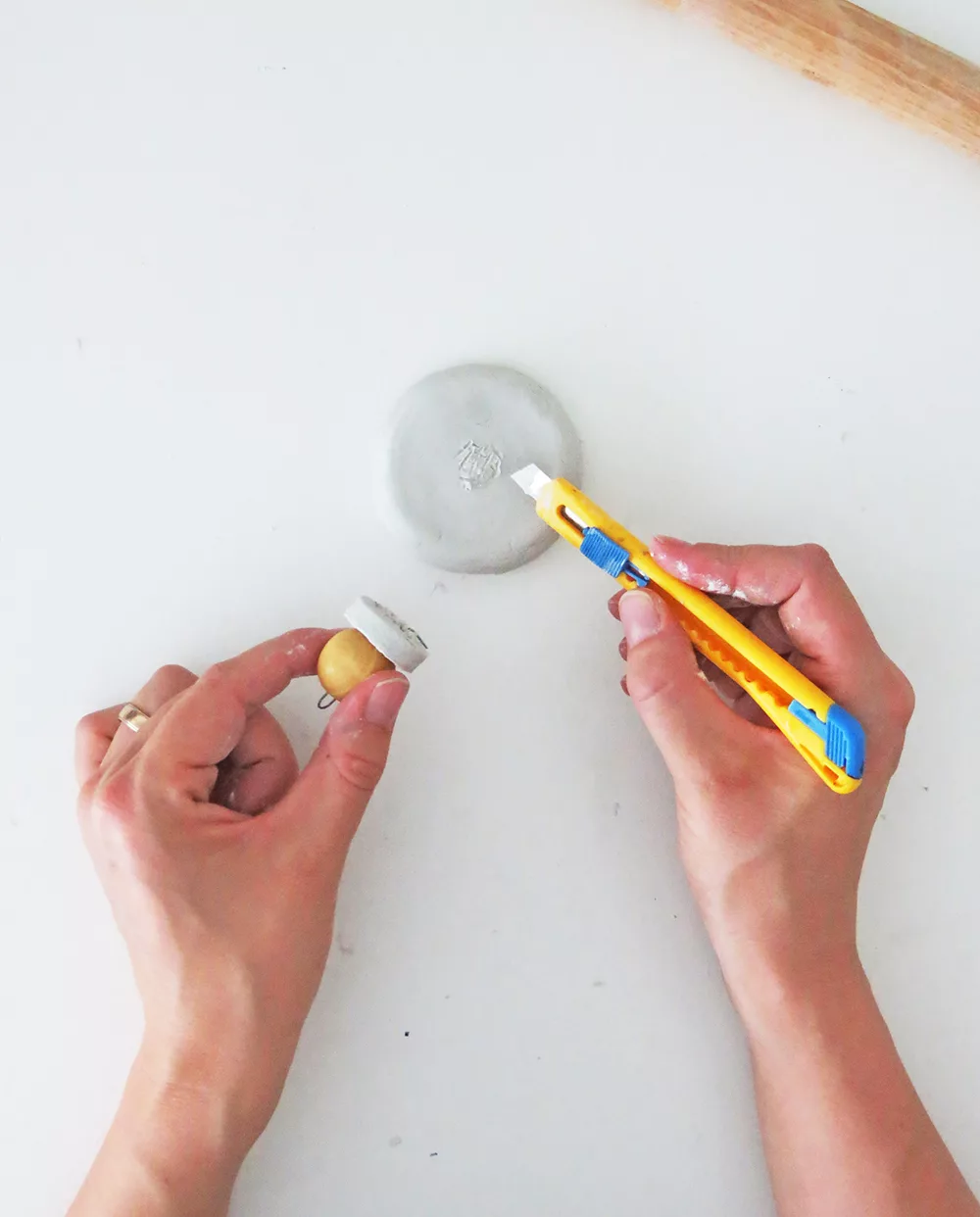 With the cutter tip (or with a toothpick) make some scratches in the center of the lid and on the bottom of the clay circle.
Add a little water and place them on top of each others and pressing lightly.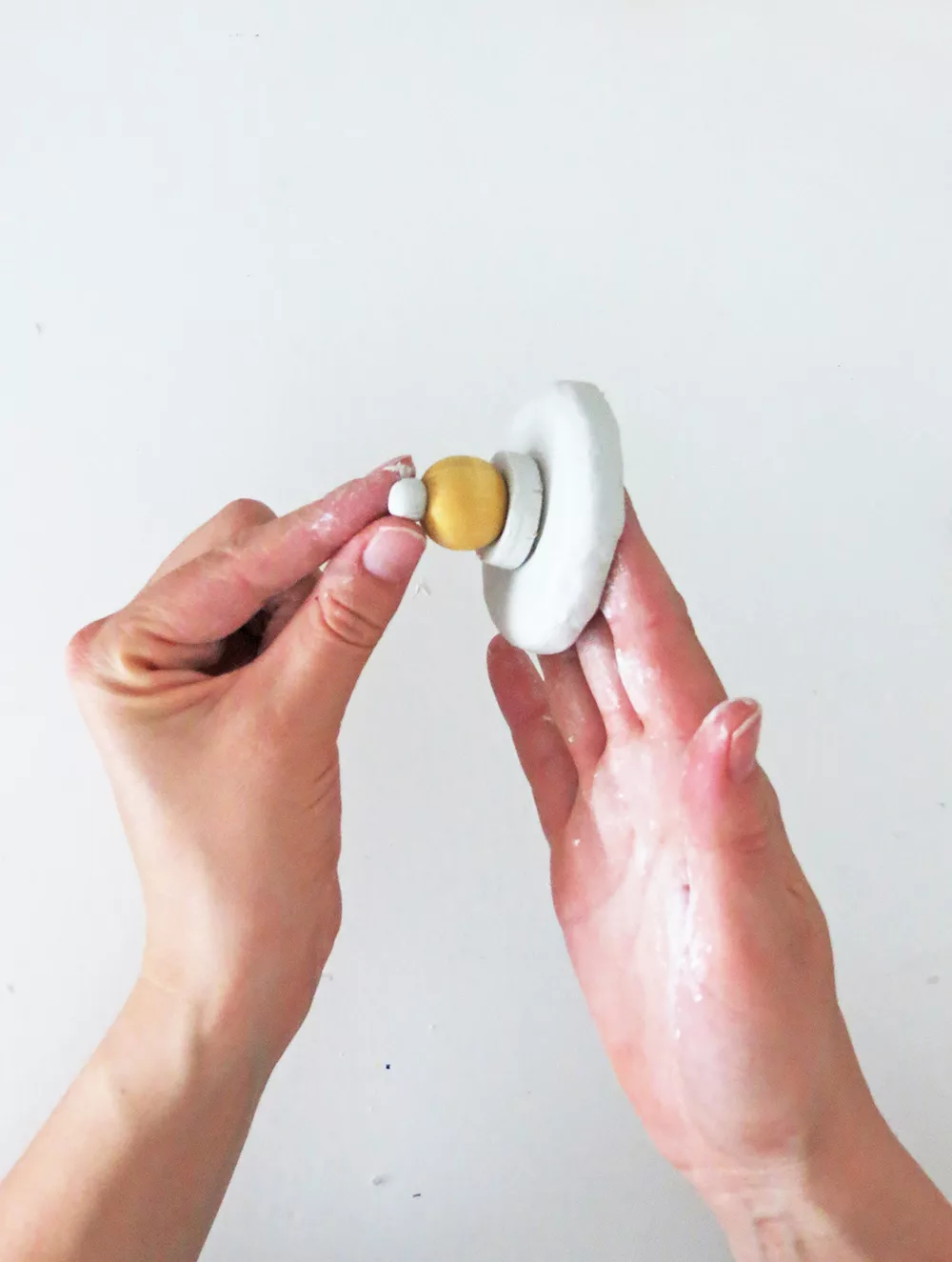 Stick a small bead of clay on top of the wood bead to cover the wire. Wait for the clay to dry, it usually takes 1 or 2 days.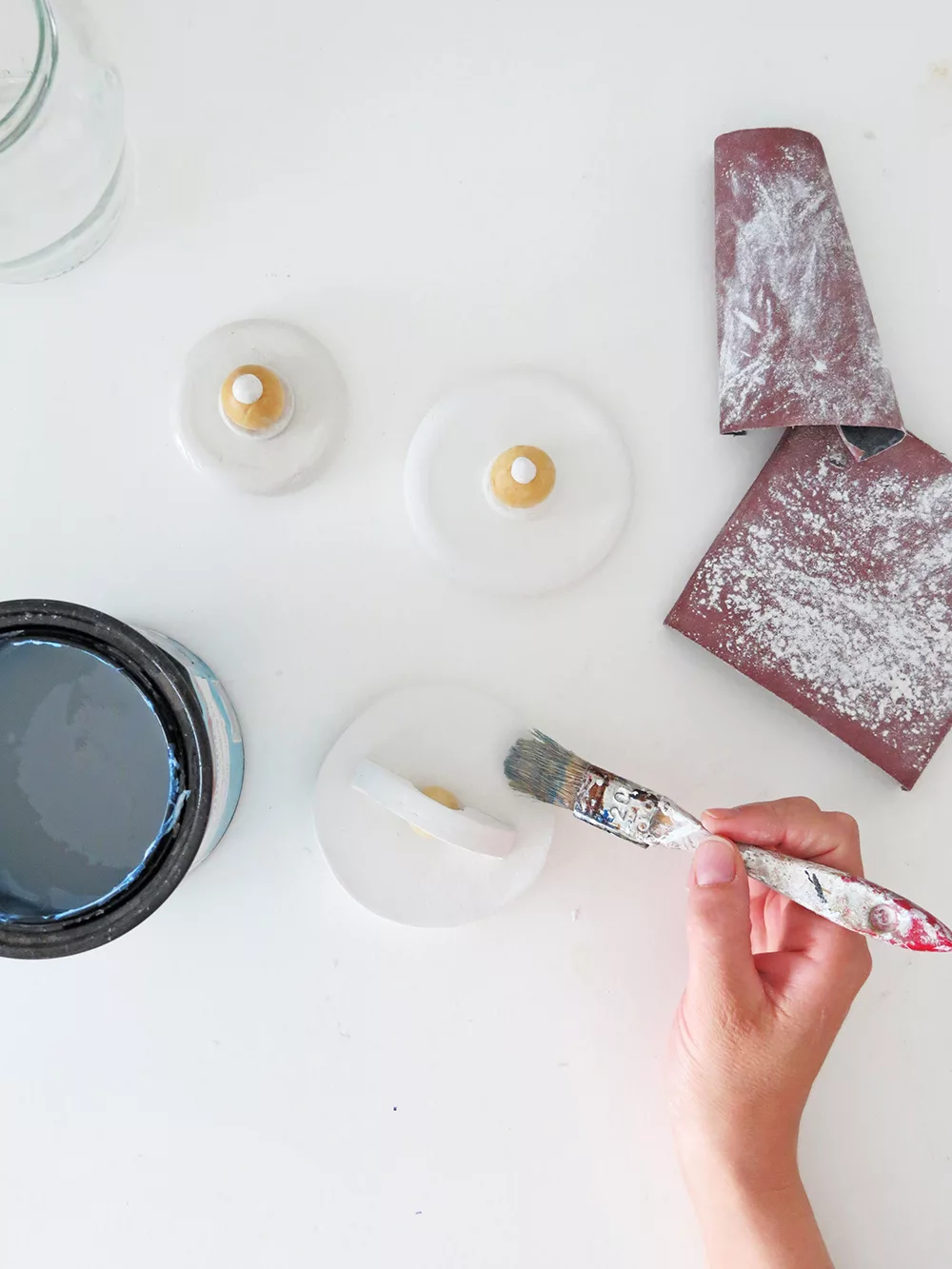 Once the clay is dry, you can sand your lid for a better finish. Remove the dust and apply a coat of varnish. If you like you can also paint the clay.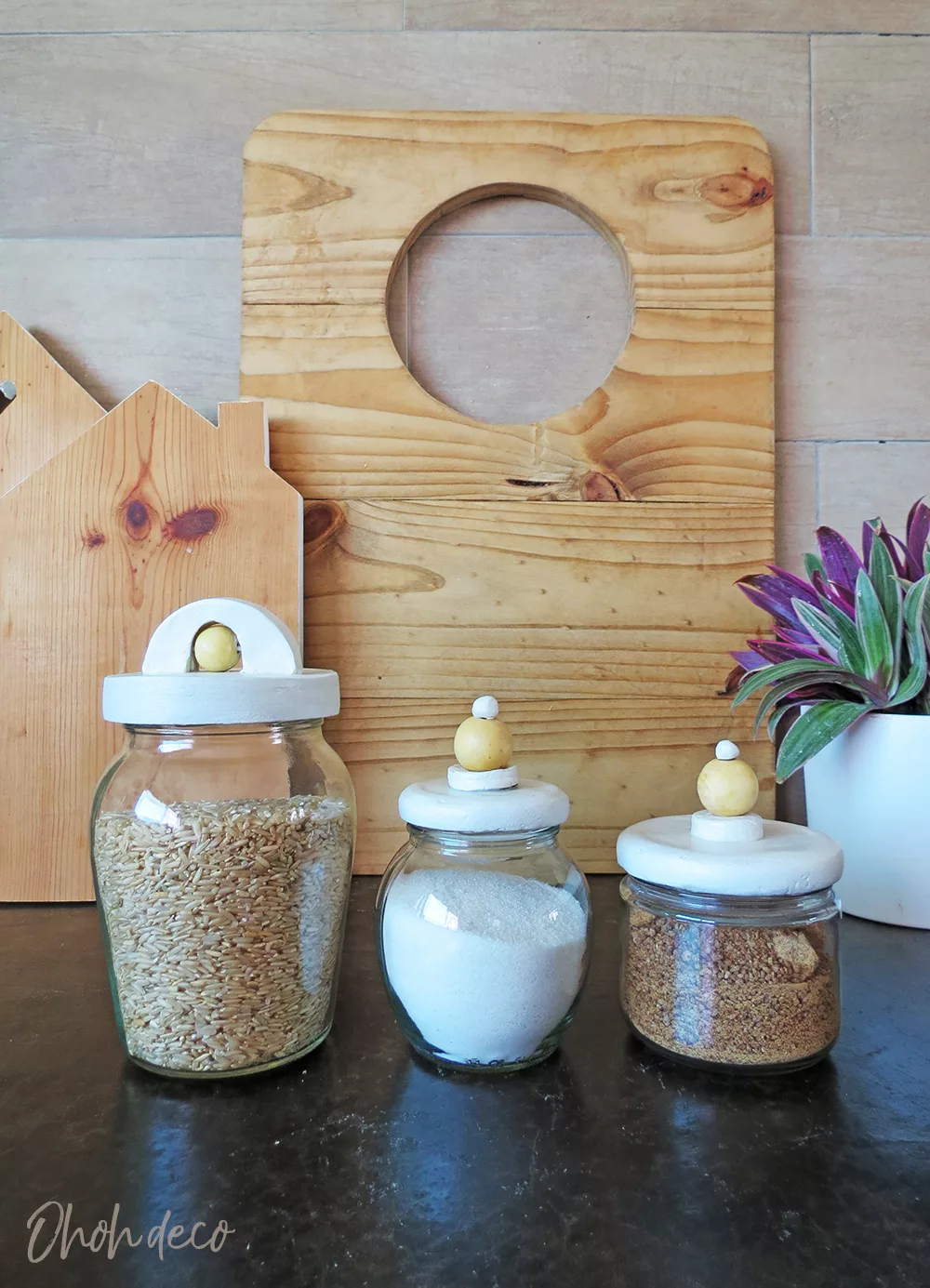 And done! What do you think?
I love recycling craft project as they are really cheap to make. This decorating jar idea is a great way to reuse glass containers into beautiful and useful storages.
I use them in the kitchen to keep salt, sugar and rice. They can also make great containers for the office (for craft or sewing supplies…) or in the bathroom (cotton pads, Q-tips…).
They can also make cute cookie jars if you like to bake.
Where would you use them?
I love to see your creations, so don't hesitate to let me a comment or share them on social media (FB: @ohohdeco IG: ohoh.deco)
RELATED: Make hanging vases with bottles
RELATED: DIY lamp with a bottle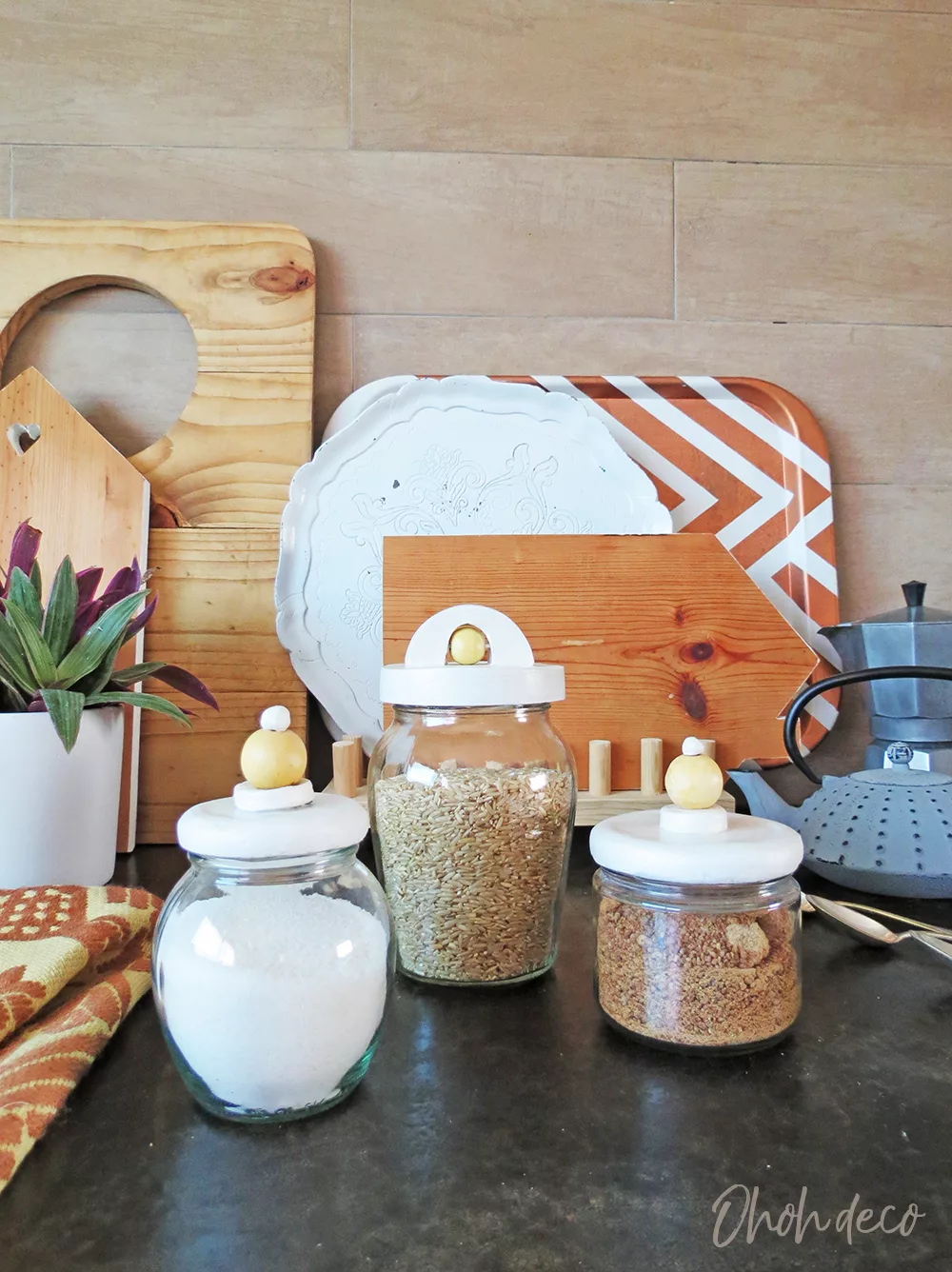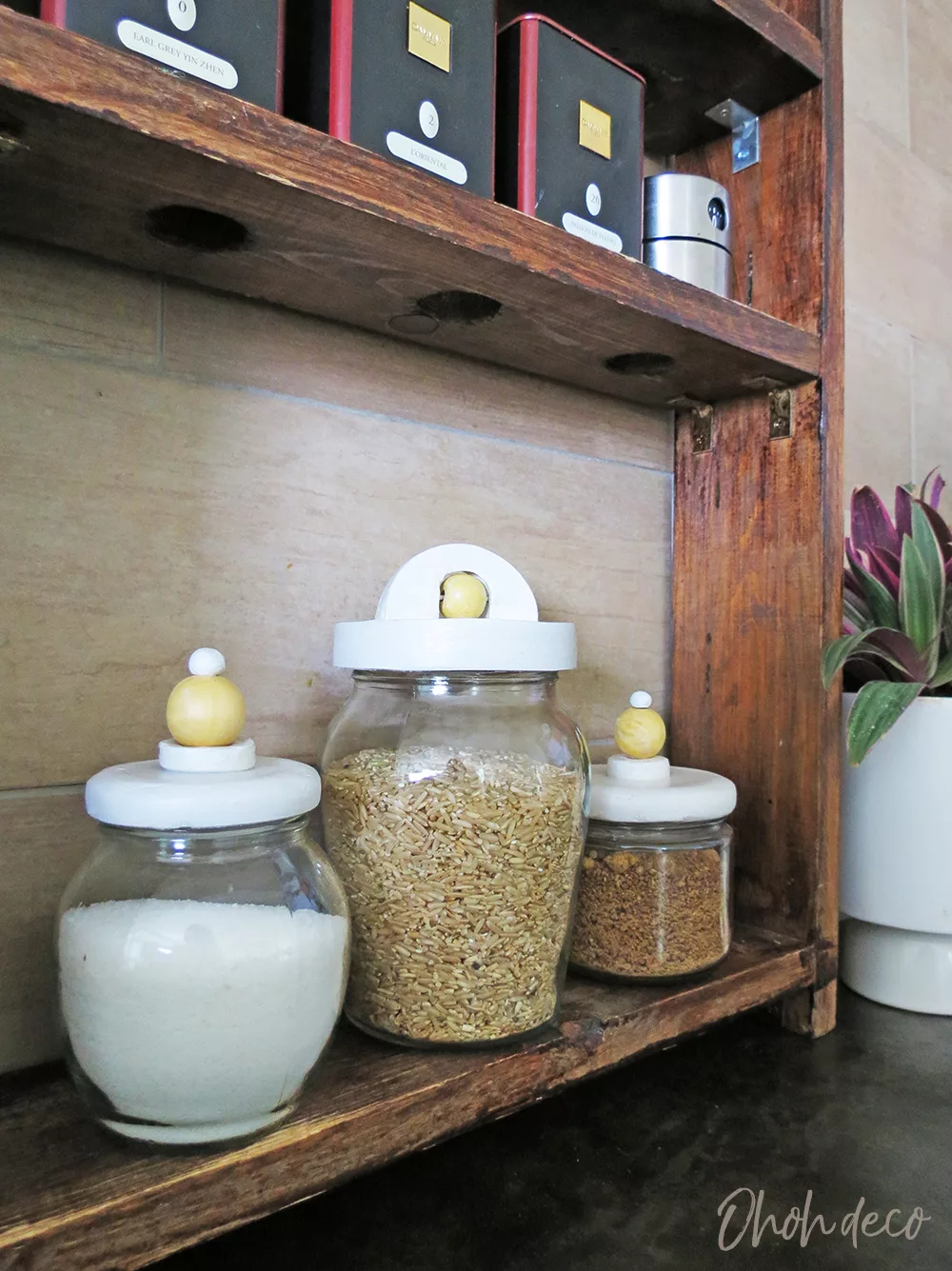 Want to remember it? Save this Easy Decorating Glass Jar idea in your favorite Pinterest board.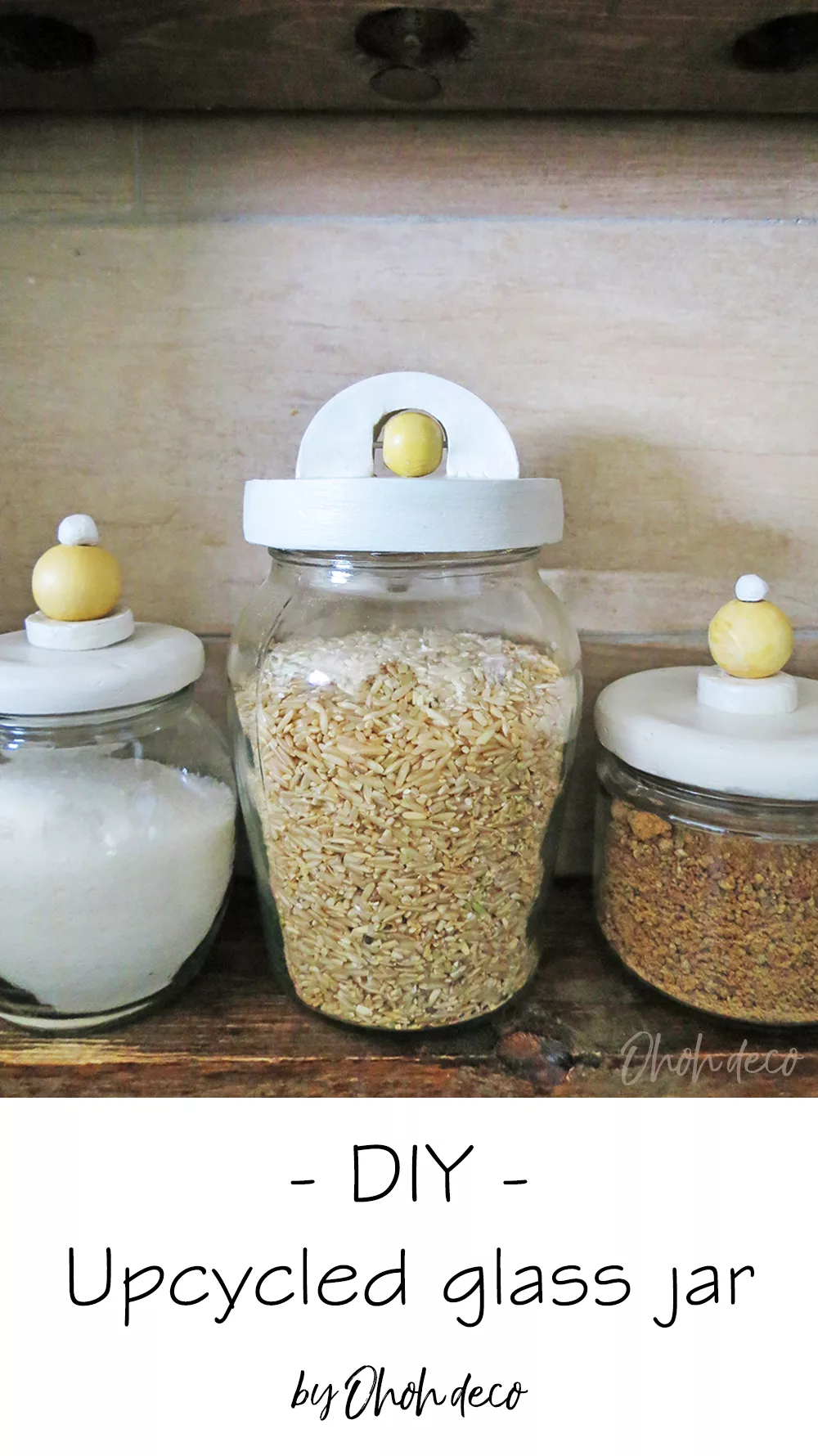 You will find all the tutorials featured in the video on my "Best DIY" page.
Amaryllis