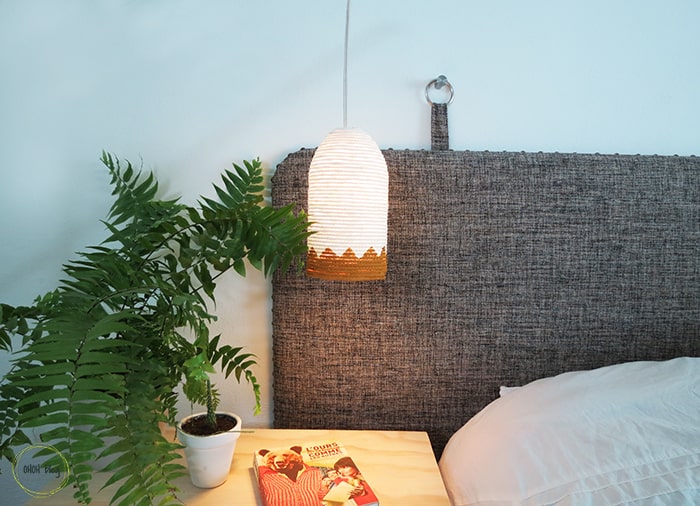 And one more rope DIY 😉 Sorry I can't help myself, crafting with rope is a lot of fun! So this time I made a lampshade using a plastic bottle and some thick cotton rope. I first tought of using a glue gun to fix the rope on the bottle, but it was a total mess, the hot glue melted the plastic. So I finally use silicone glue and it works perfectly! I'm still not sure that I will use this lampshade in our bedroom…well for now it looks great, I just need to make a second one to put on the other side of the bed.
Material: A plastic bottle, 20 yards (20m) of rope, silicone glue, scissors, cutter, a sharpie, masking tape, acrylic paint and brush.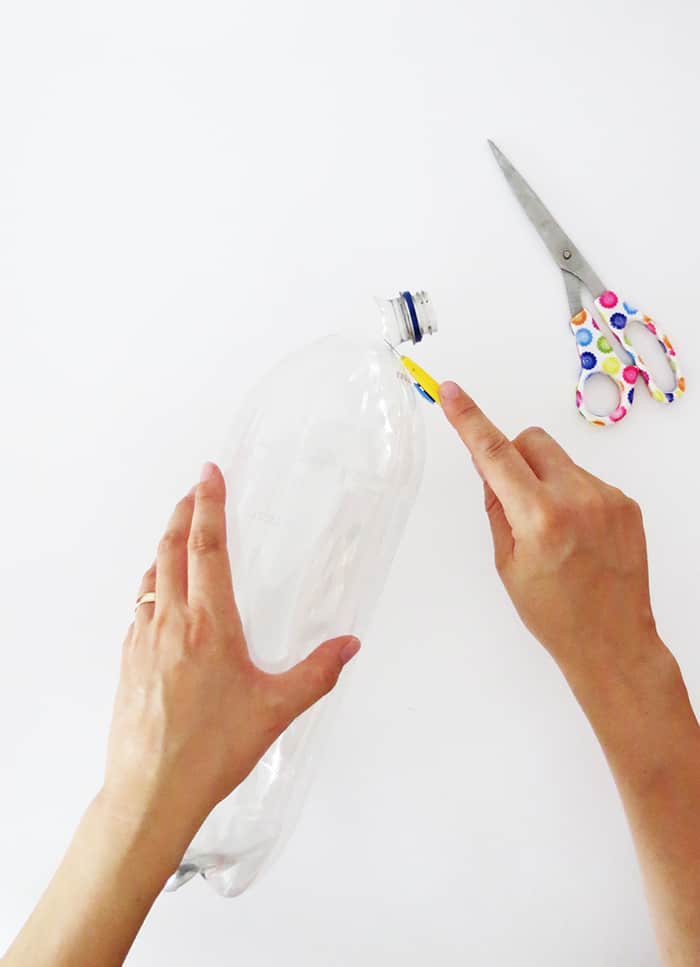 First, cut the bottle neck using a cutter.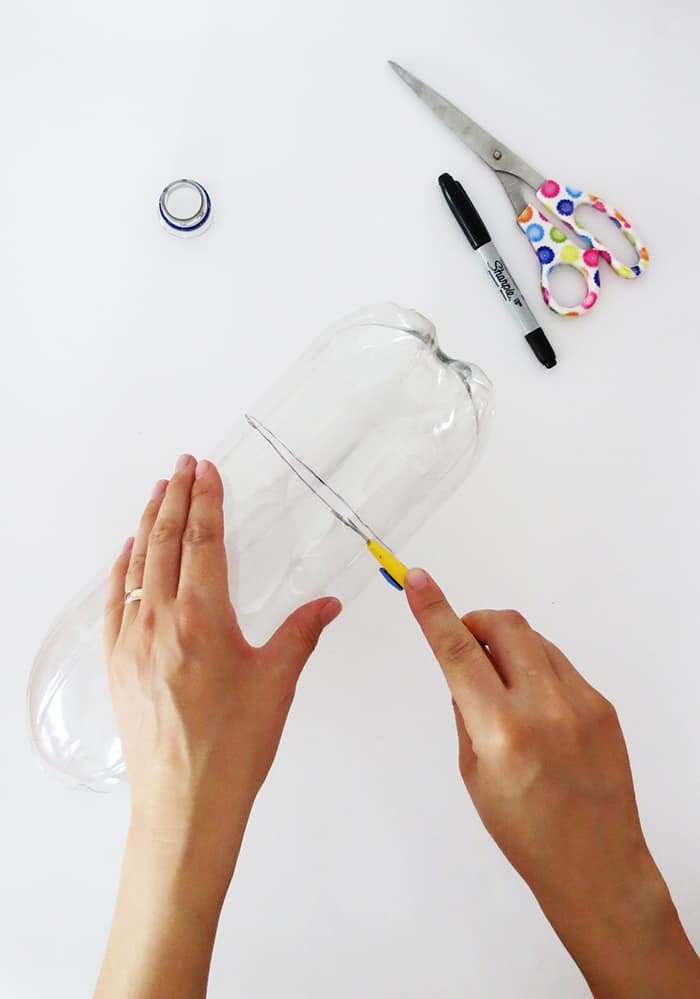 Cut the bottom of the bottle, with the cutter or the scissors. To help yourself cutting straight, you can draw a line with the sharpie around the bottle. The high of my lampshade is approximately 10 inches, feel free to adapt the dimension if you want too.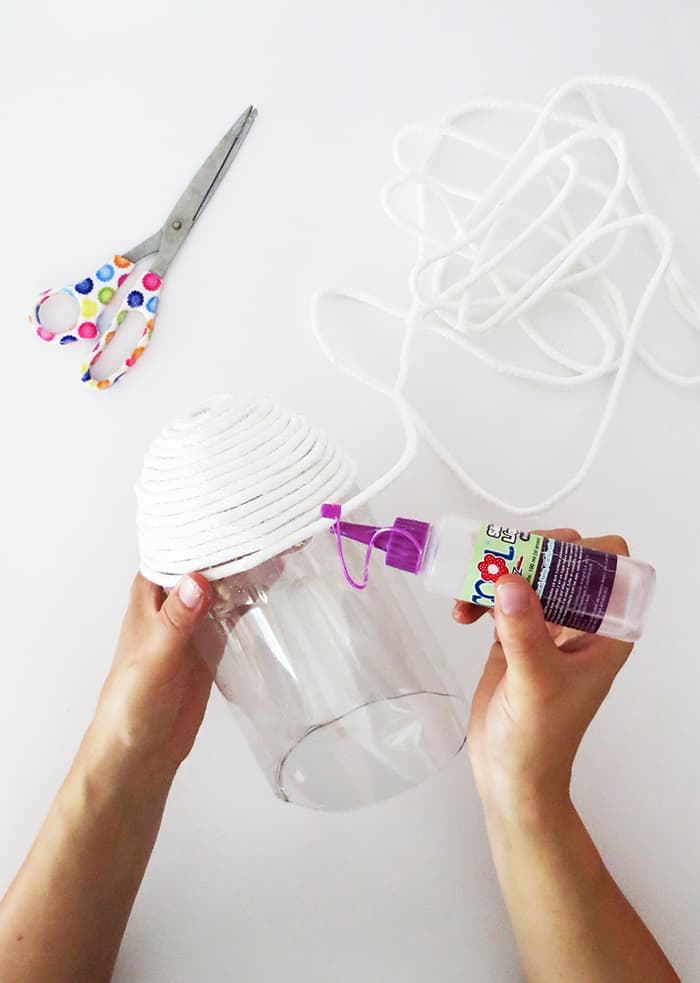 Apply some silicone glue around the bottle neck and start gluing the rope. Wrap the rope around the bottle adding as much glue as needed. Your lampshade will look better if all the rope rows are next to each other, try to avoid gaps between them.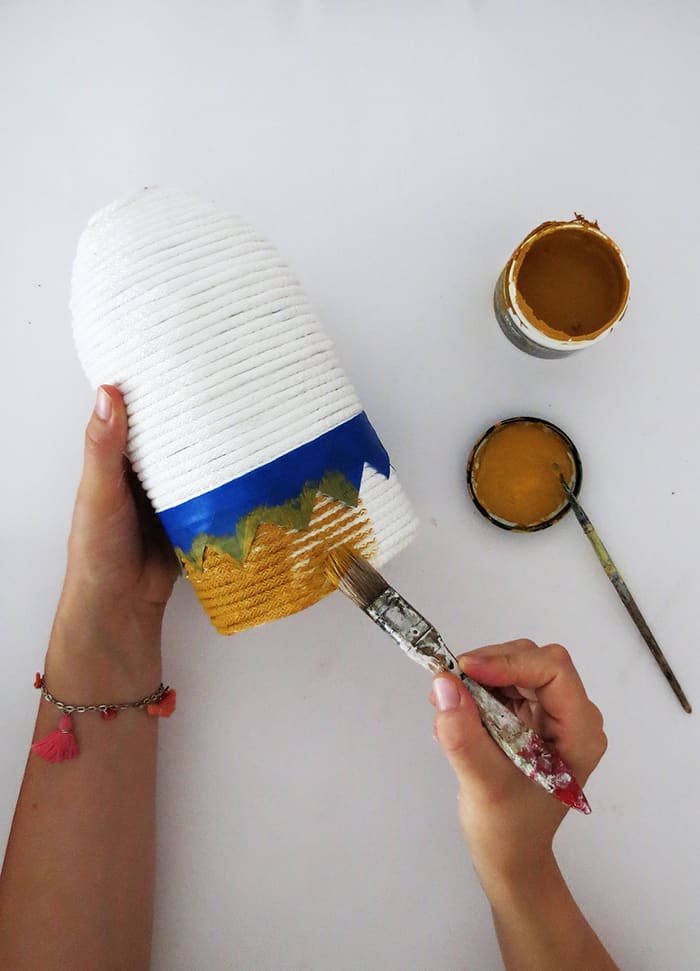 If you want to add some color to your lampshade, use some masking tape to definite the area to paint. Apply the acrylic paint with a brush, you may need to use a small brush to finish the painting detail.
To hang your lampshade you need to unscrew the light socket. Turn off the power, take off the bulb and unscrew the wire. Pass the wire through the lampshade and put everything back together. Ask for help if you lack experience at electricity tasks! It's important to use energy saving or LED bulb as they don't heat. Turn the power on and enjoy you new lampshade.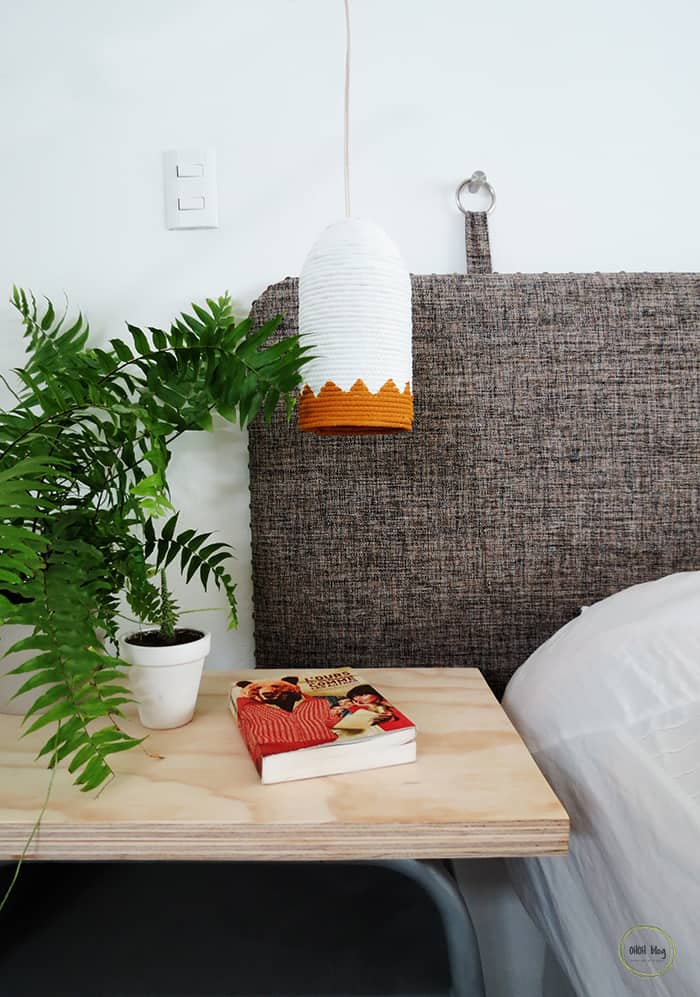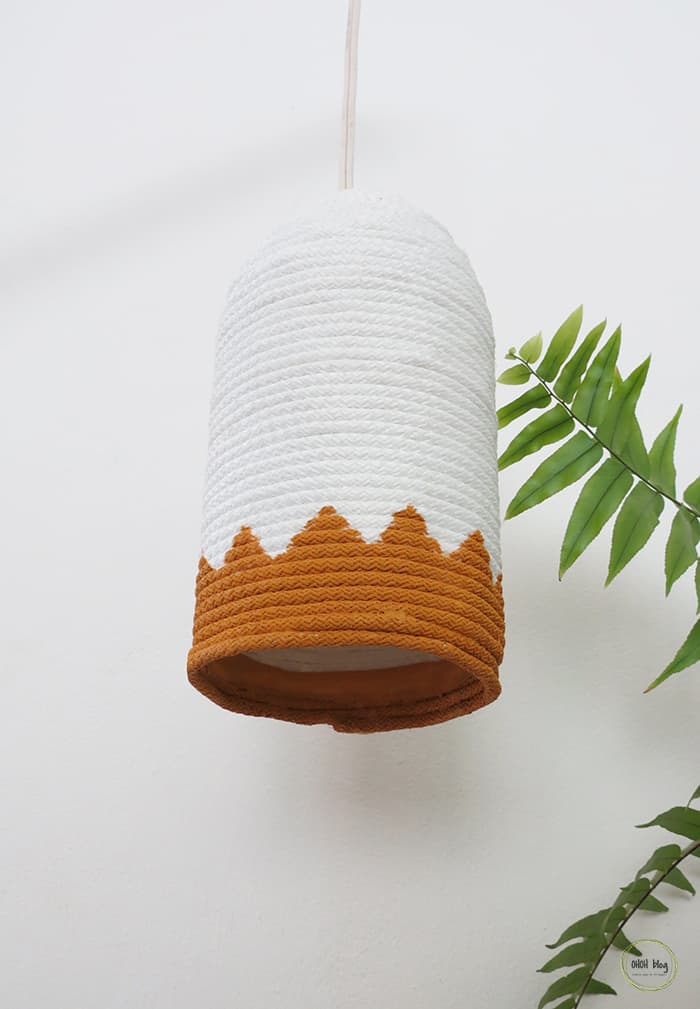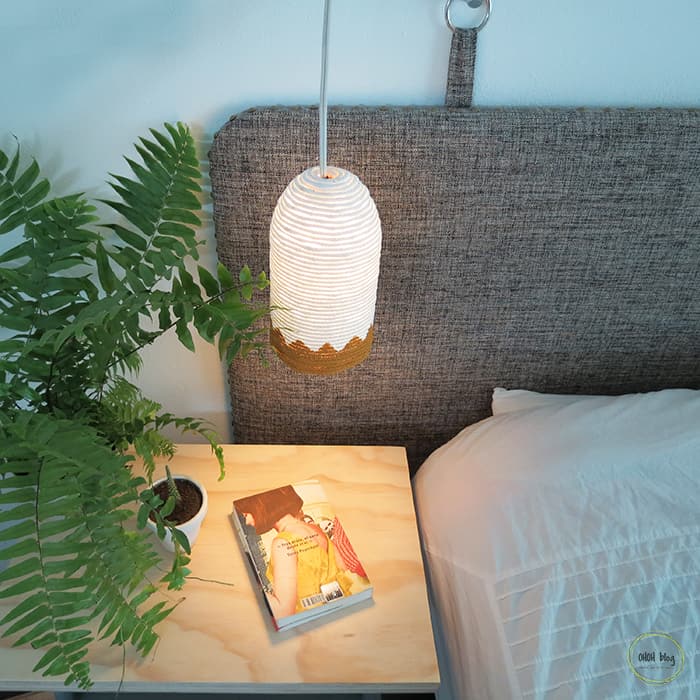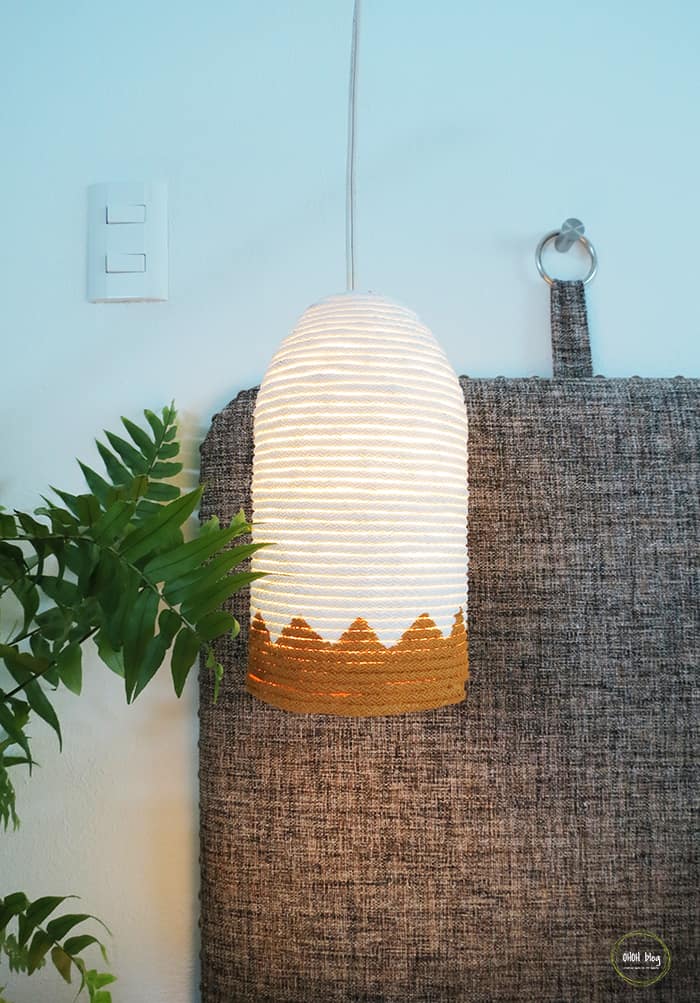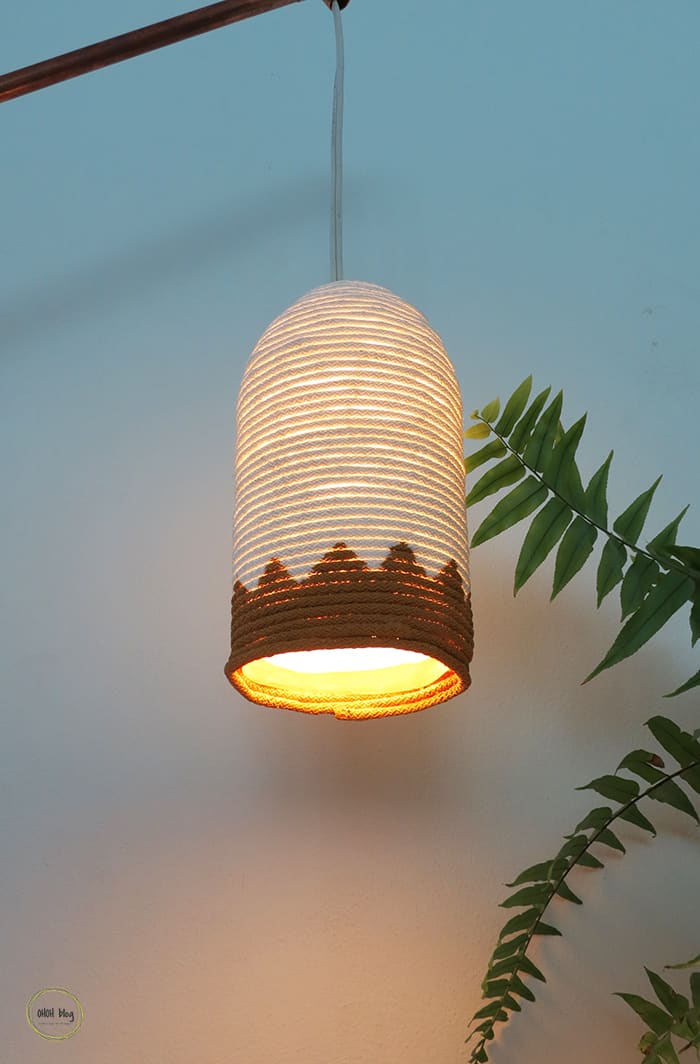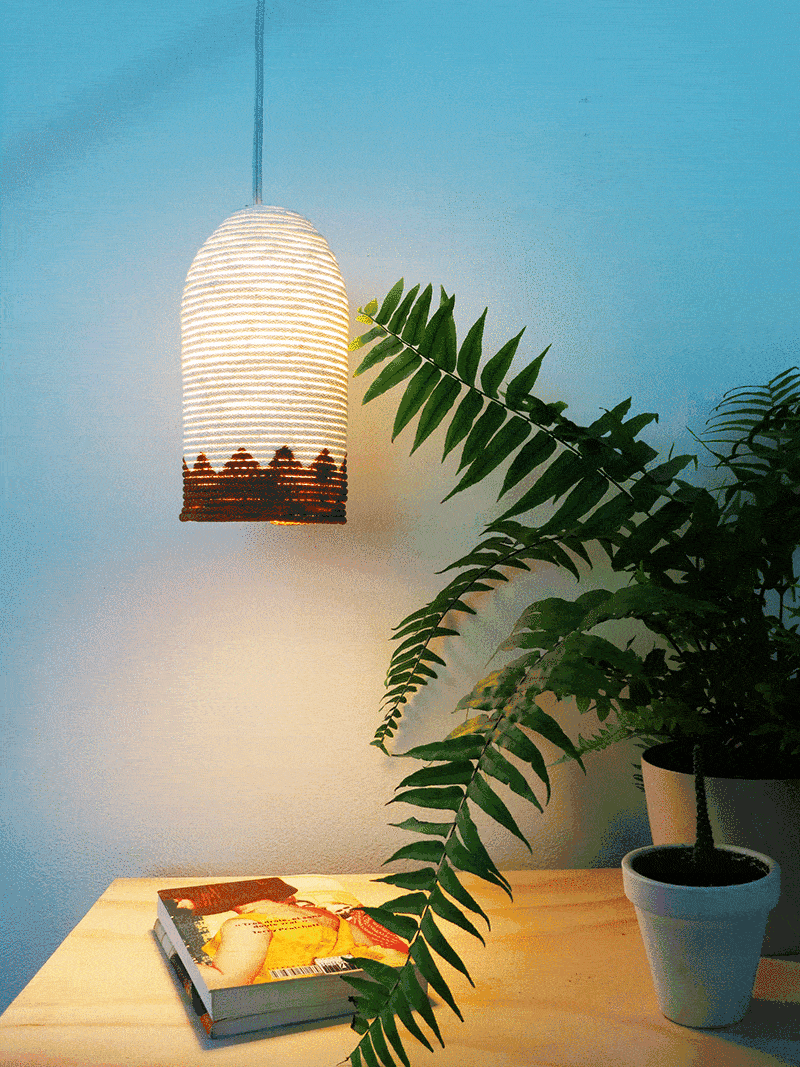 If your like it, please, share and make your friends enjoy this post!