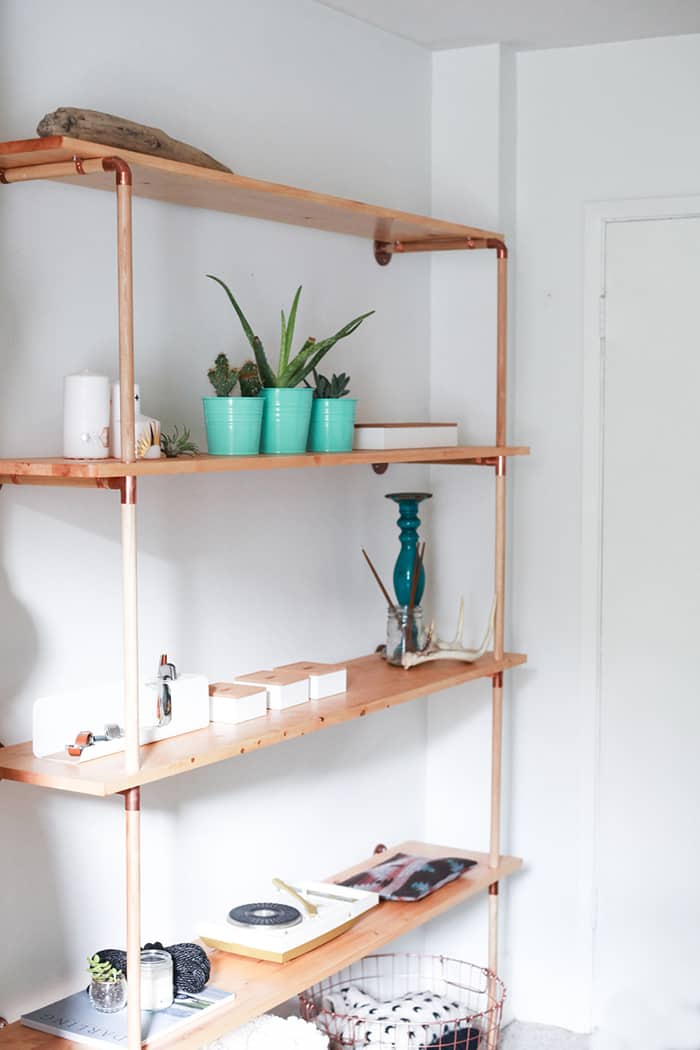 I'm not the most organized person, but I try some how to keep the house decent. With our new baby coming soon, we get tons of baby stuff around again, and I started to freak out of not having enough storage. Of course the best solution will be building an extra closet. Meanwhile, I move things around and try to contain the mess. Having some extra shelving is always a good option. You can display your collectibles or pretty items on it, and hide the messy stuffs into nice boxes or baskets! As homemade solution is always my first choice, here are some great ideas to get inspired by.
Picture above: DIY copper and wood shelf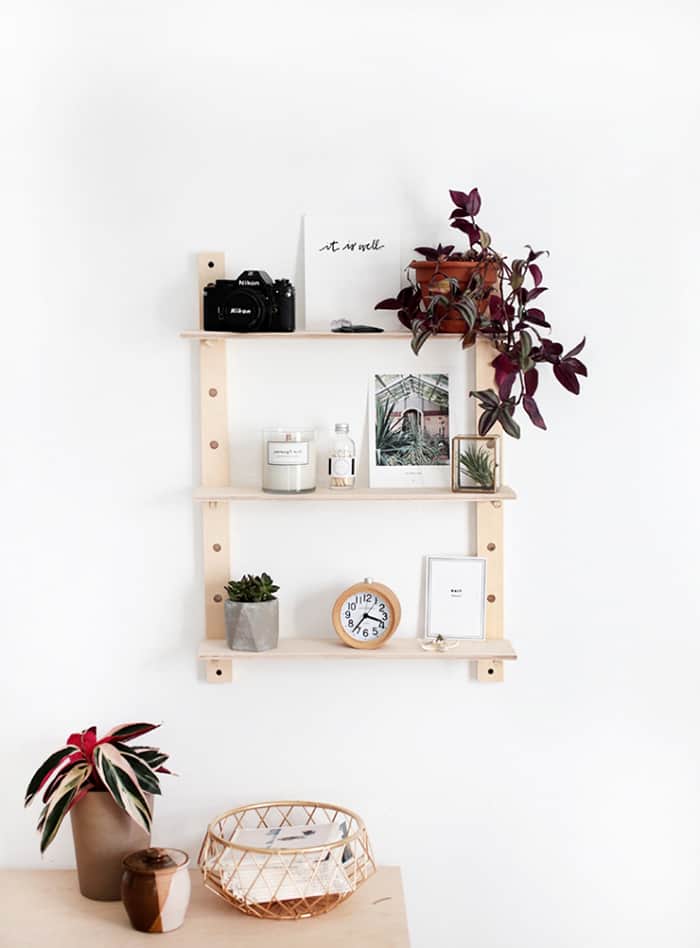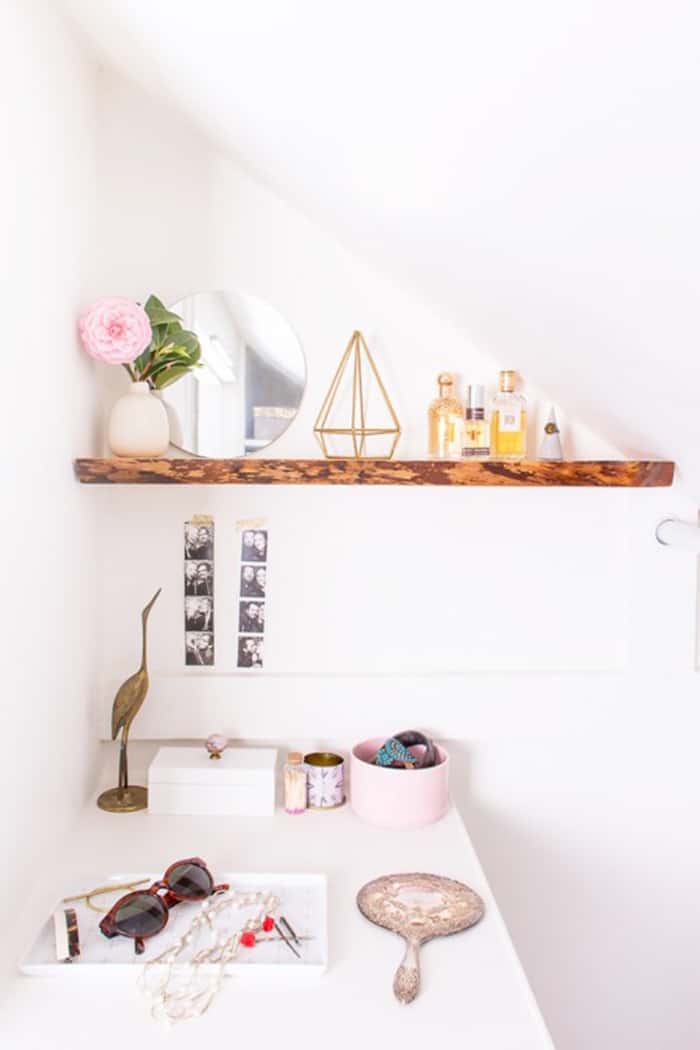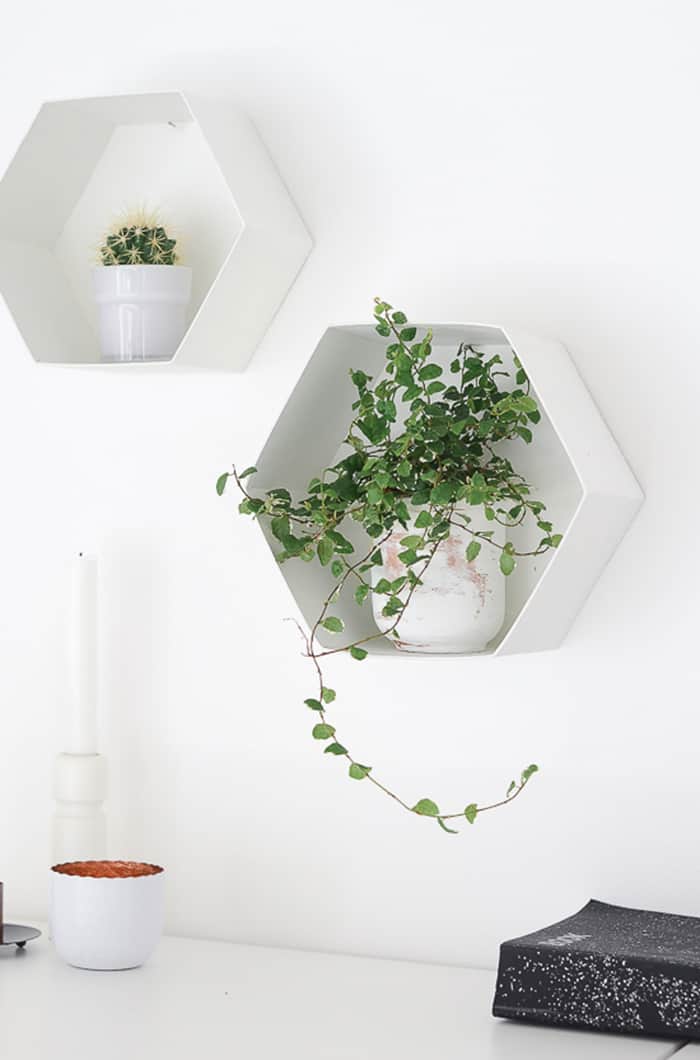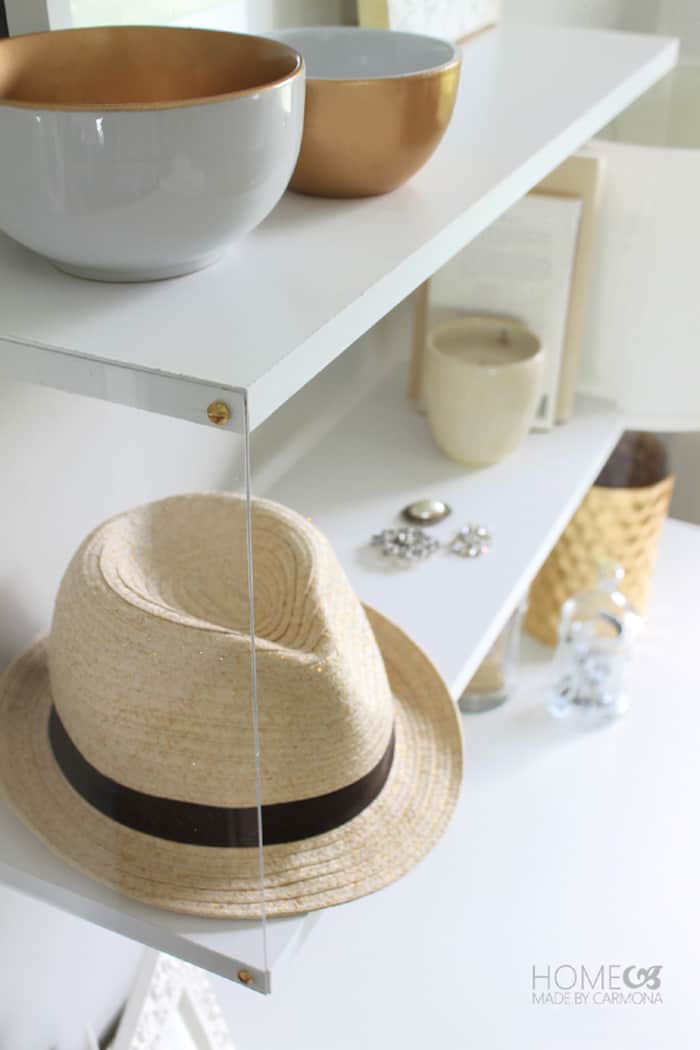 If your like it, please, share and make your friends enjoy this post!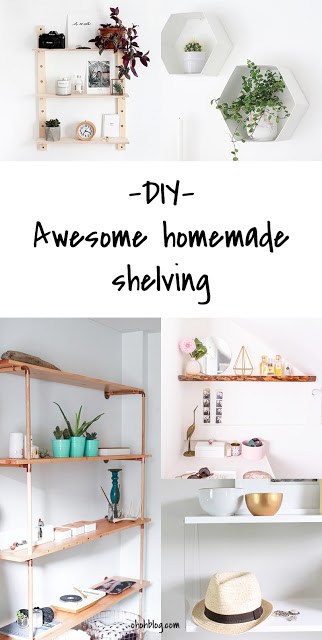 Amaryllis