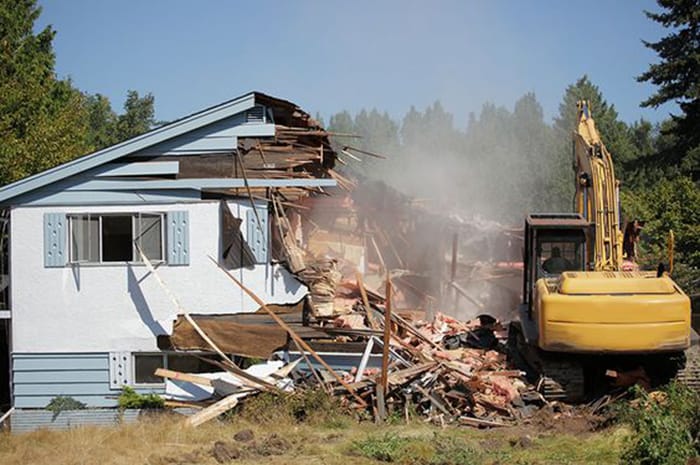 When you decide to make changes in your home, you do not make choices in an instant. Weighing the factors should be taken into consideration to avoid conflicts which may come along the way.
Changing parts of the house, or its entirety, are two different things. These are called either demolition or renovation. You will deal with each differently, but both needs careful planning before execution.
Before you decide, know how demolition and renovation work for your home.
What is demolition?
Demolition is defined as removing the entirety of an establishment from a site in a short period of time. Though the process can be fast, it also takes careful planning for one to be executed.
This is important so it will not cause unfortunate results after. Factors like the establishment's historical significance and considerations on the environment are just some of the things to be noted.
One thing that demolition requires is that it needs professional help. A homeowner cannot do it alone. You may opt to hire a company which renders services of demolition. You will also have to book earth-moving equipment rental needs like Rent1 USA. Find service providers which give the most affordable but quality rates for your demolition projects. Their crew shall take care of the demolition as they know best what to do.
Before doing this, you should also get a permit to the local government. Secure permits and do not let conflict get in the way.
Here's a tip: Demolition can be messy and noisy. Consider your neighbors. It is much better if you give them a token of appreciation for their understanding. It can be a bottle of wine or bake them a box of cookies.
Demolition can be gross too. When you removed everything in the house, chances are you will discover the deepest and grossest garbage hidden in kitchen counters or underneath areas of the house. Prepare to have a big trash bin to welcome all the garbage so you will need not to worry where you will put them after the demolition day. Check if some can be recycled or repurposed or you may want to donate or sell some.
What is renovation?
Renovation means you will be reconstructing or remodel a part of your home. Some think that opting for a renovation is the cheaper way instead of a demolition. But do not fall into this trap. A homeowner also needs to address factors such like the size, location, building materials, features, site work and more.
Hire a contractor and let the house be inspected. Even if you opt for a renovation, when the findings say the house should be put into a whole demolition process because of its poor condition, then you must comply. This will be a better and safer idea.
During renovation projects, it is not advised to live within its premises. People living in the house may affect their health and can cause them allergies and asthma, especially for kids.
Another note is that a newly constructed home is better than renovated ones. It can save energy and money at the same time.
Before making your big decision, know what your house needs—demolition or renovation. From there, you can come up on your next move.
+++ This guest post contain sponsored links, more details about our privacy policy HERE +++
Amaryllis