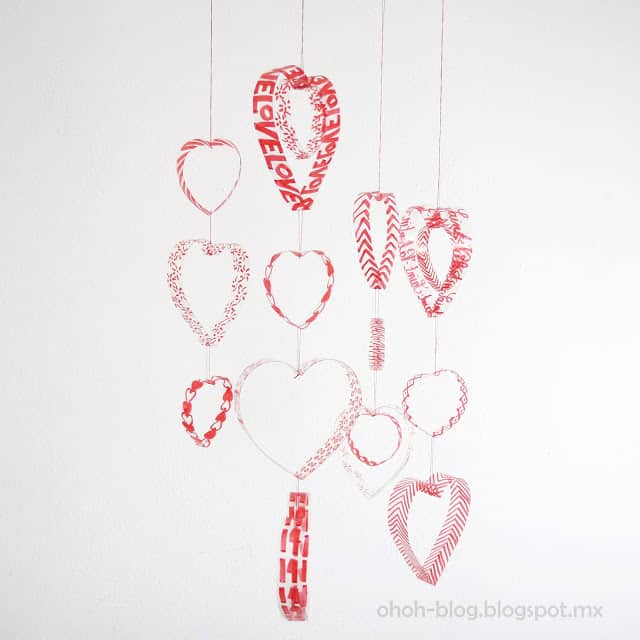 An idea of ​​decoration for valentine's day recycling plastic bottles (again ;). It's very simple and totally doable with your kids. I choose to make a mobile with the hearts but you can also create a garland or just hang them in the window.
Una idea de decoración con botellas de plástico recicladas para el día de San Valentín. Es muy simple y lo pueden hacer con sus hijos. Hice un móvil con los corazoncillos pero los puedes usar para crear una guirnalda o colgarlos frente a una ventana.

[AdSense-A]
Get some plastic bottles, any size. Cut bottles in "slices" to have plastic rings.
Agarren botellas de cualquier tamaño. Cortan las botellas en "rebanadas" para tener anillos de plastico.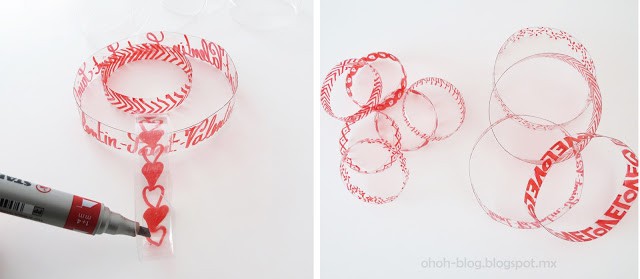 Decorate the rings with permanent marker, I made flowers, hearts, lines, or write what you want …. use your imagination!
Decora los anillos con marcador permanente, hice flores, corazones, líneas o escribas lo que quieras …. utiliza tu imaginación!

Then fold rings twice (see photo) to form a heart!
Luego doblas los anillos dos veces (ver foto) para formar un corazón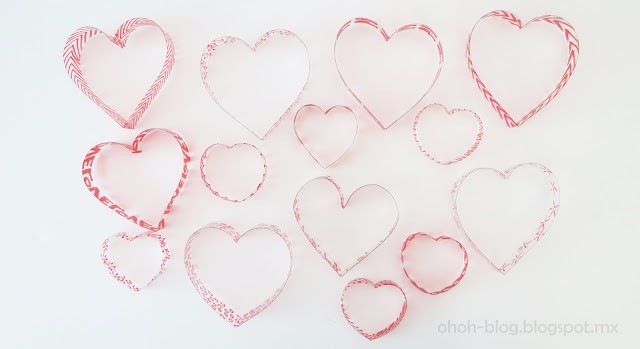 [AdSense-B]
Do as many as you want!
Haz tanto como quieras!

Pass a thread with a needle through the heart to hang them together, end with a node.
Pasas un hilo con una aguja a través de los corazónes para colgar los juntos, y terminan con un nudo.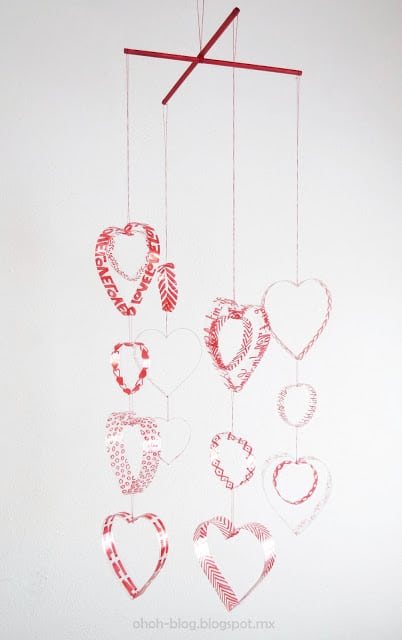 And voila, I suspended mine into a mobile, but you can make a garland, or simply hang them on the window, or ….do you have any other idea?
Y voila, Hice un móvil con mis corazones, pero pueden hacer una guirnalda, o simplemente colgar los en una ventana, o tienes otra idea?
Pin it for later!
You may also like this DIY heart marquee sign
[AdSense-C]
Amaryllis