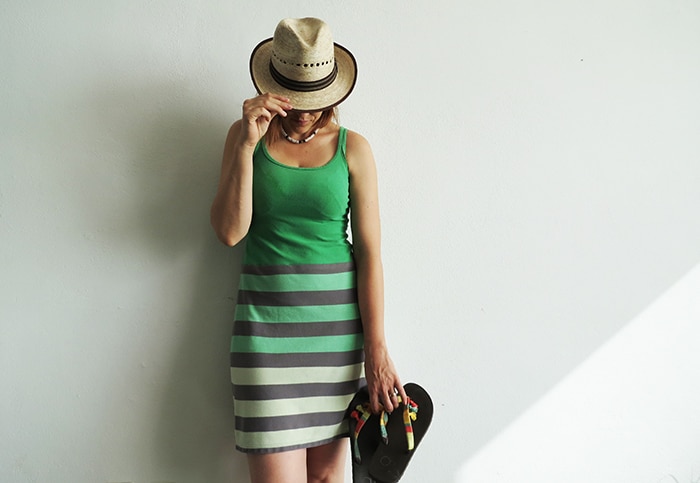 Nothing better than a comfy dress for the nice summer days. I can't believe I'm saying that! I use to wear denims all year long, but I started to like wearing dresses lately. So today, it's a very simple tutorial to learn how to make a summer dress upcycling t-shirts. All you need is two old t-shirts with matching colors or patterns.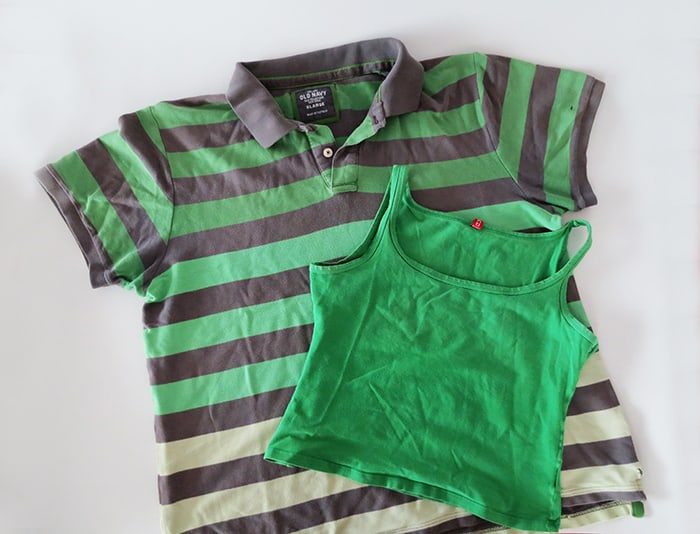 For the top part of the dress you need a t-shirt at your size, I used a tank top but it will work as find with a sleeve top. For the skirt part of the dress you need a man t-shirt, I used a XL size one.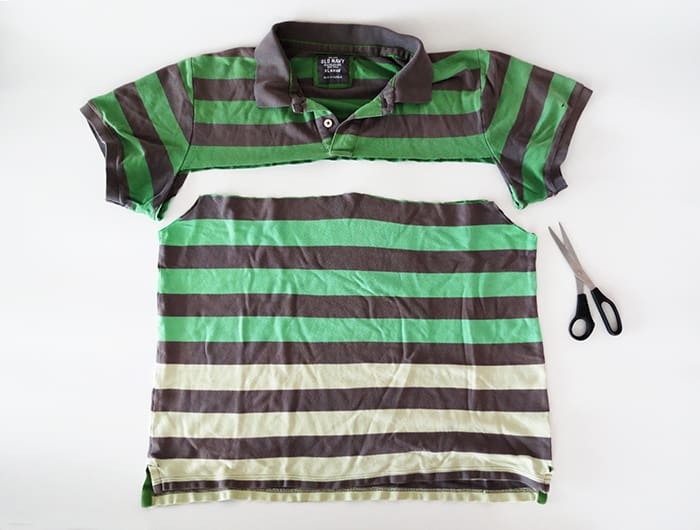 Cut out the sleeves and the top part of the shirt. It was easy with this shirt, I just followed the line pattern. You can trace an horizontal line to help yourself.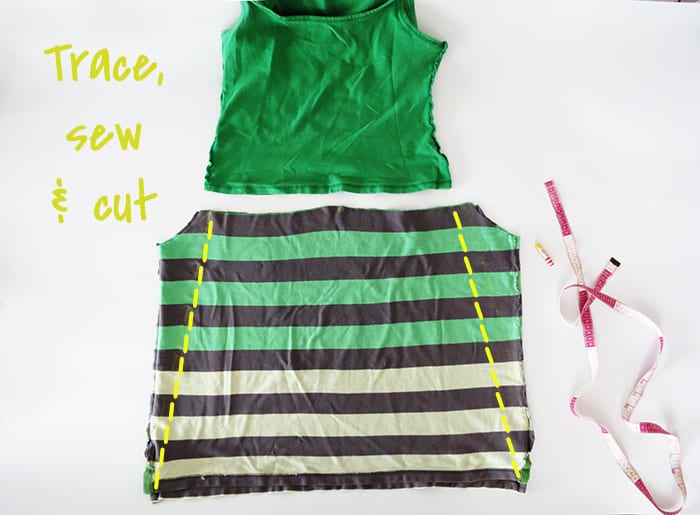 Place the top shirt next to it, and trace two diagonals lines to make the skirt shape. The top of the man shirt must have the same dimension as the bottom of the woman shirt. Trace the lines, pin and sew with zigzags stitches. Once you are done sewing, cut out the extra fabric on the sides.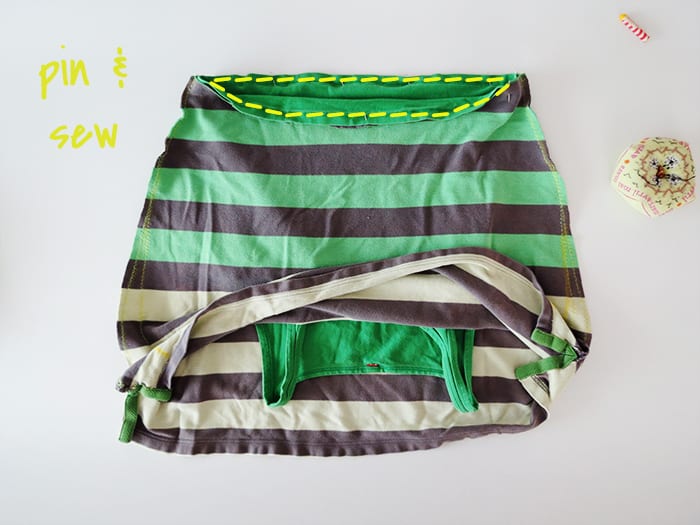 Time to assemble the top and the t-skirt to make the dress. Place the top inside the skirt, right side out. The skirt must be wrong side out. Check that front and back match for both t-shirts. Pin the edges together, they must fit perfectly. As both edges suppose to be the same size, you will not have any fold. Sew all around.
RELATED: 35 Easy sewing project ideas for summer time
RELATED: The 15 DIY you need this Summer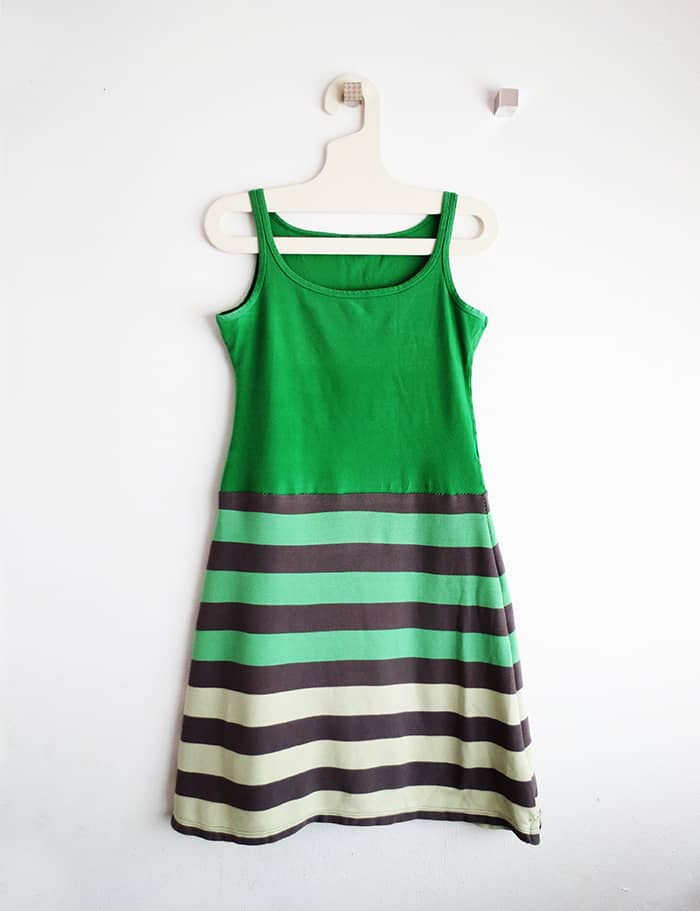 Turn the right side out and iron! And done, your pretty summer dress made with upcycled t-shirts is ready to wear!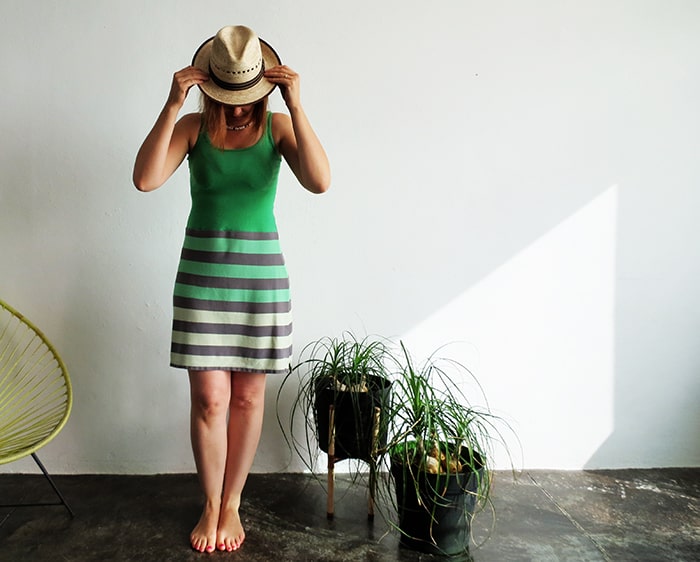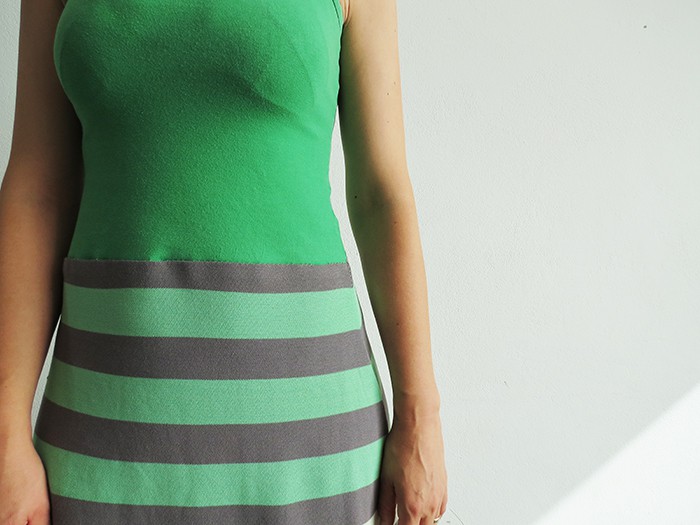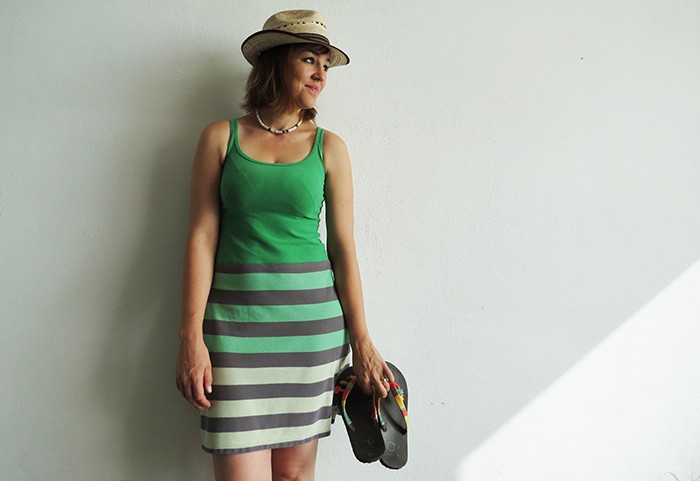 And the tutorial for the tassels flipflops is HERE.
If you like it, please, share and make your friends enjoy this post!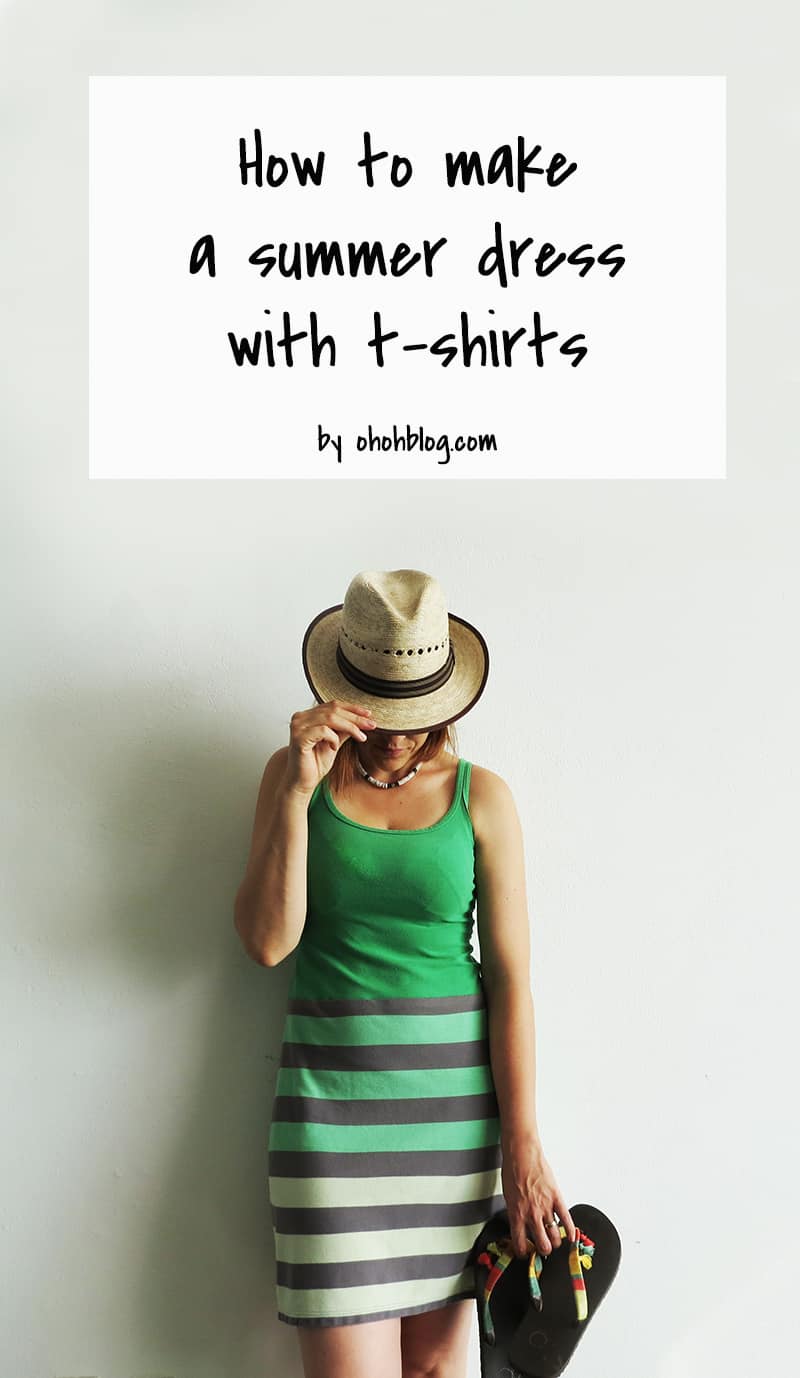 You will find all the tutorials featured in the video on my "Best DIY" page.
Amaryllis