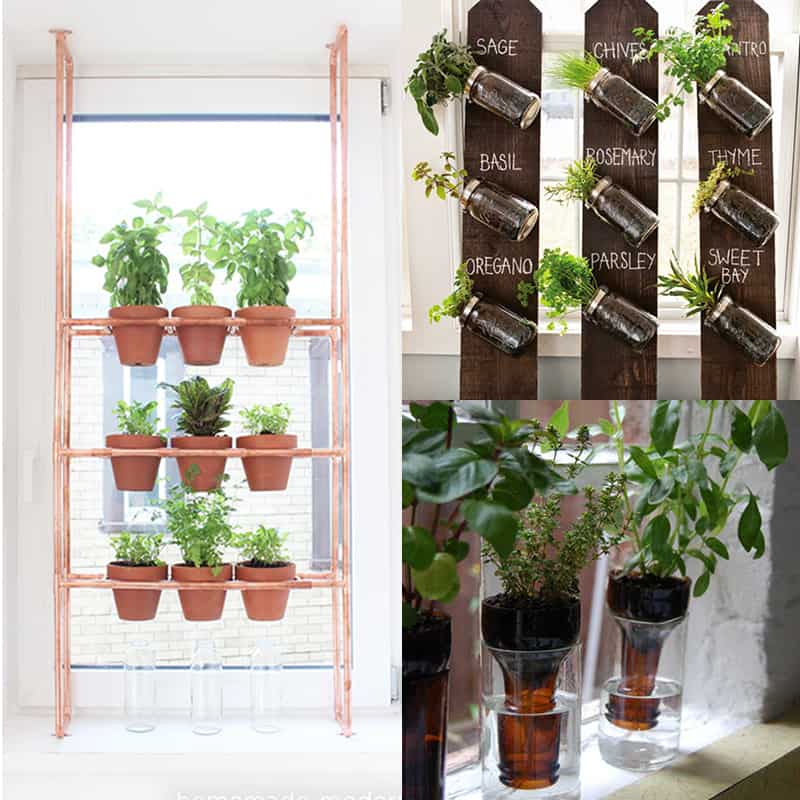 You don't need a huge backyard to enjoy gardening. In fact, you can create a green nook even if you live in a small apartment. The easiest way to start is growing an herb garden.
It's simple, the plants grow fast enough and you will always have them on hand to season your dishes.
[ This post probably contains affiliates links, our full disclosure policy is really boring, but you can read it HERE ]
DIY herb garden kit
First, and whatever the planter you choose for your herb garden, you will need seeds and soil. You can get them at your local nursery store or order them online.
I found two great options for online purchase:
This starter herb kit contains 4 different herbs: Basil, Cilantro, Parsley, and Chives. It includes soil pellets, which means you can start growing your plants right away and then transfer them into your DIY herb garden adding extra soil.
This other herb kit is to grow an herbal tea garden. You will receive herb seeds for growing organic tea plants and making your own chamomile tea, mint tea, lavender herbal tea & lemon herbal tea. Sounds wonderful, don't you think so?
Now that you have your seeds or plants, you are ready to build your herb garden.
A few simple tips to successfully grow an herb garden
Use planters with good drainage and prefer to add organic soil to the planters.
Sow 4 to 6 seeds per scoop, spacing them at least 1/2 in. Cover with a thin layer of soil, tamp lightly, and water gently without digging up the seeds. Keep the soil slightly moist until the seedlings appear.
If you bought plants, take out the herbs and place them in the indoor planter, leaving them a little above the potting soil.
Place your herbs in an area with really good light. It's very important to have light for them to grow. Water every few days. Don't overwater, let the soil dry a little between.
Below you will find a selection of the best DIY ideas to create an indoor herb garden. Depending on the space you have available, you can grow your herbs on the window sill, the kitchen counter, or hang the planters on the wall.
Some of the following DIY indoor gardens imply a little woodworking, others use recycled materials. Have a look at those smart and space-saving ideas and find the project that fits your home!
RELATED: 50 easy to make DIY planters
RELATED: Easy way to customize a planter
DIY herb garden planter box
Using a planter box is the simplest solution if you want to place your herbs garden on a windowsill or along your kitchen counter. It's easy to build and takes up little space. It's a great way to grow your herbs together.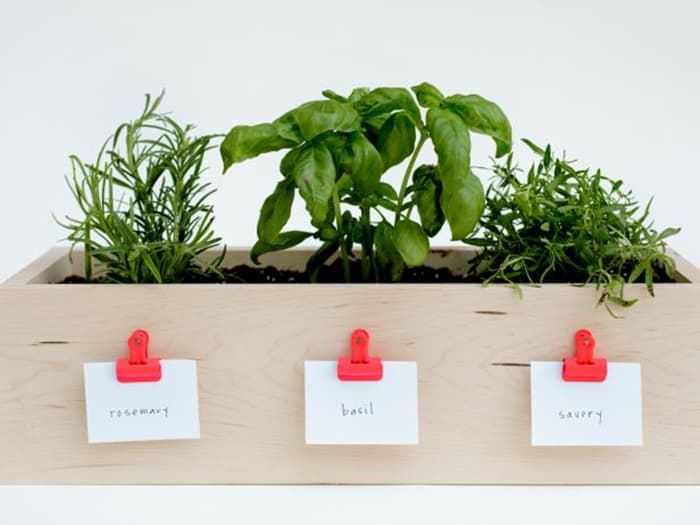 How to make a box herbs planter // DIY network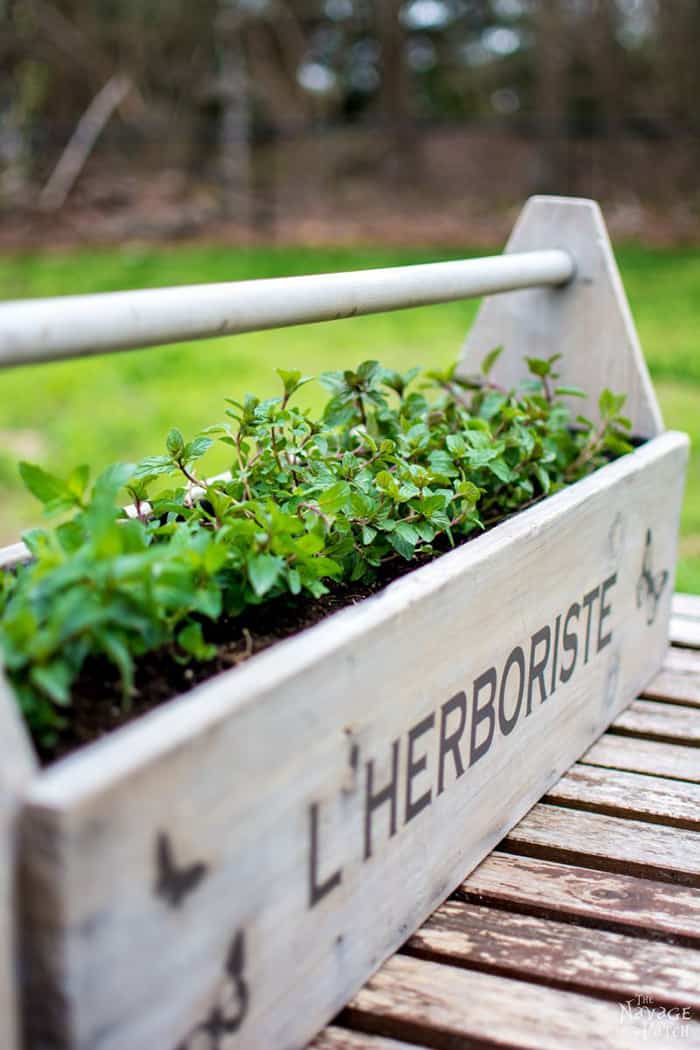 Toolbox planter // The navage patch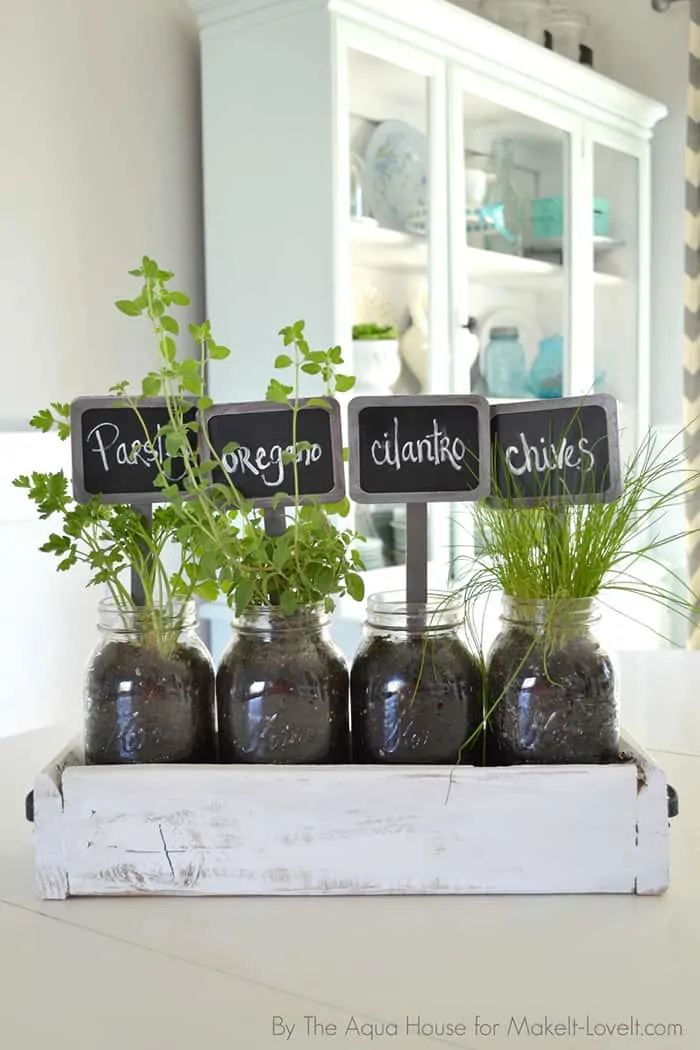 Herb garden made with old pallet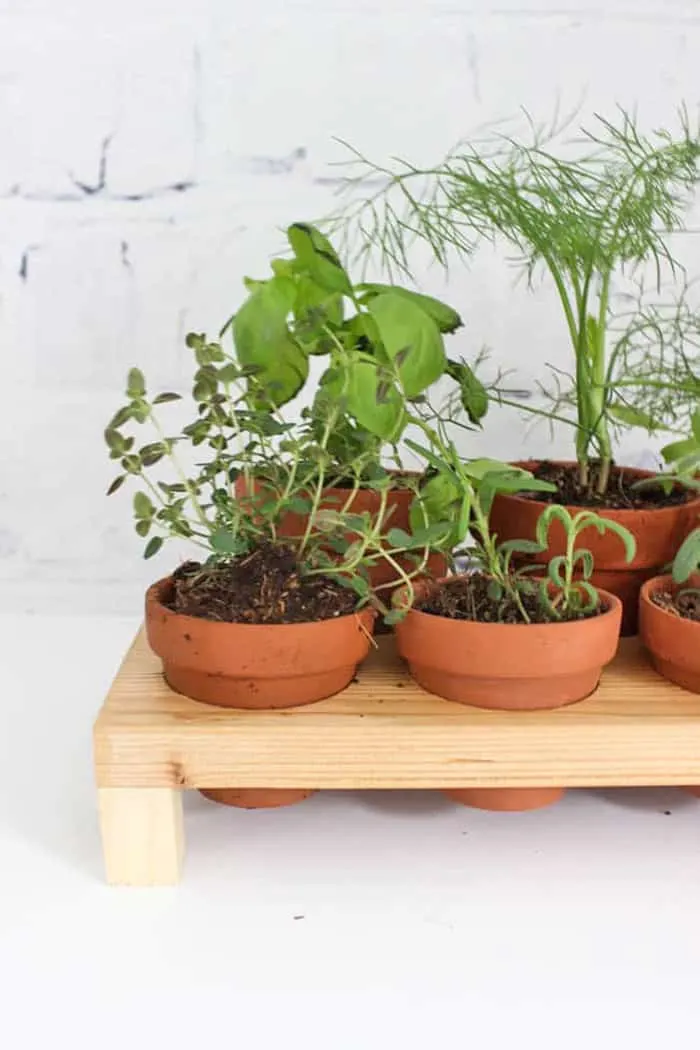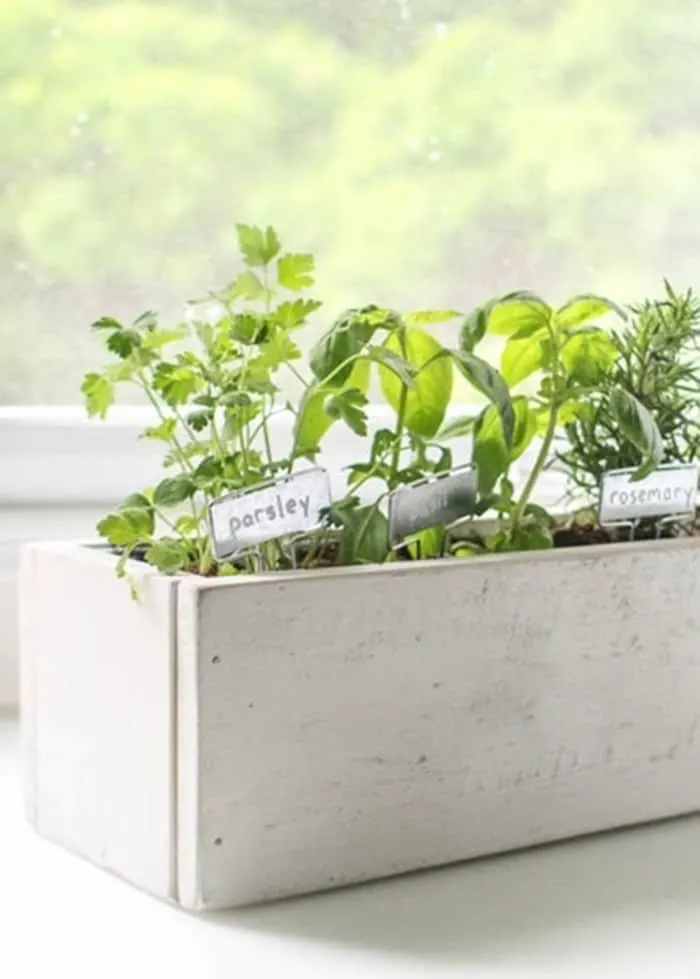 No time for DIY? You may like this compact self-watering planter
DIY indoor herb garden with mason jars
Mason jars are cheap and nice to use but don't have great drainage, to remedy this you can place some small stones in the jar bottom before filling it with the soil. The stone will help to drain water and prevent the roots from rotting.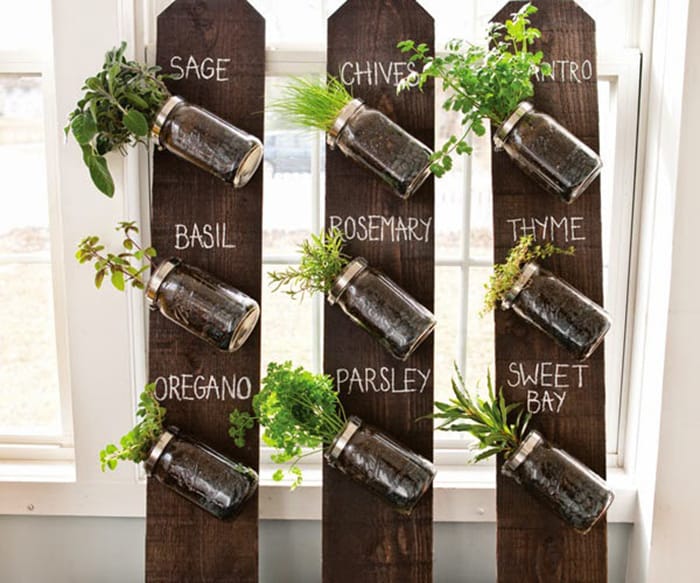 DIY mason jar vertical garden // Rebecca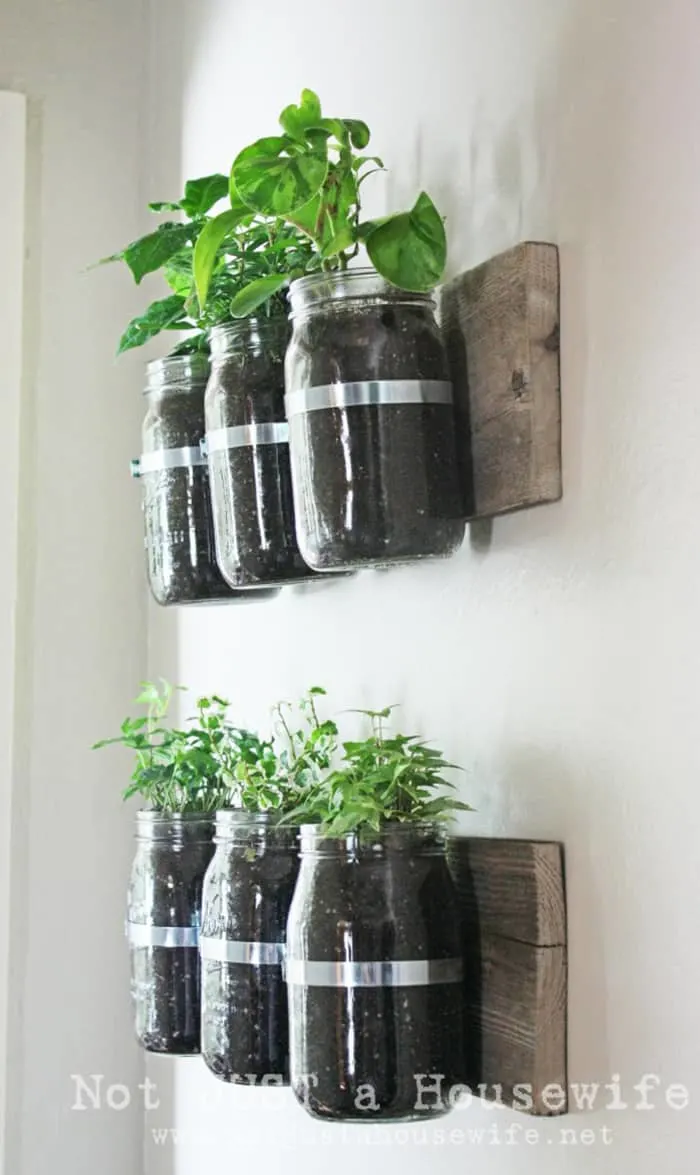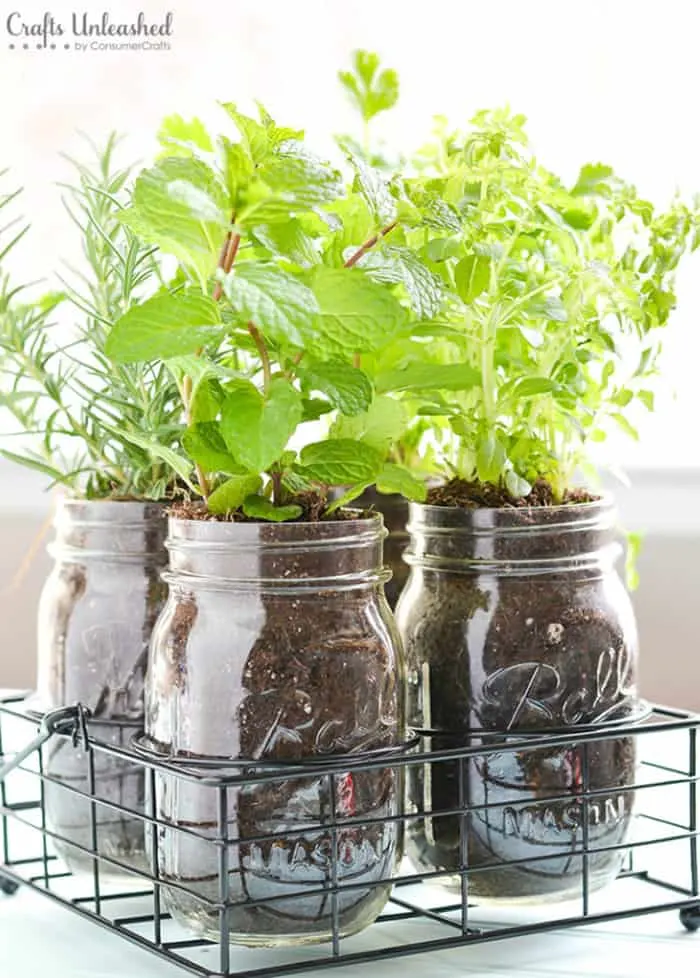 No time for DIY? You will enjoy this Mason jar herb garden kit
Want to go further? There is plenty of herbs, fruits, and vegetables you can grow indoor. This book helps you take the next step.
DIY indoor herb garden with grow light
If you want your herbs to grow well, it is vital that you place them in a very bright place. If you lack space near the windows, you can use a grow light to compensate for the lack of sunlight.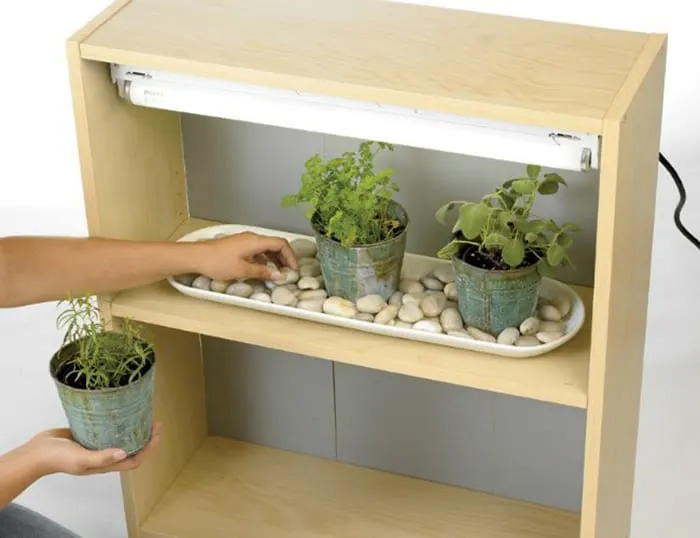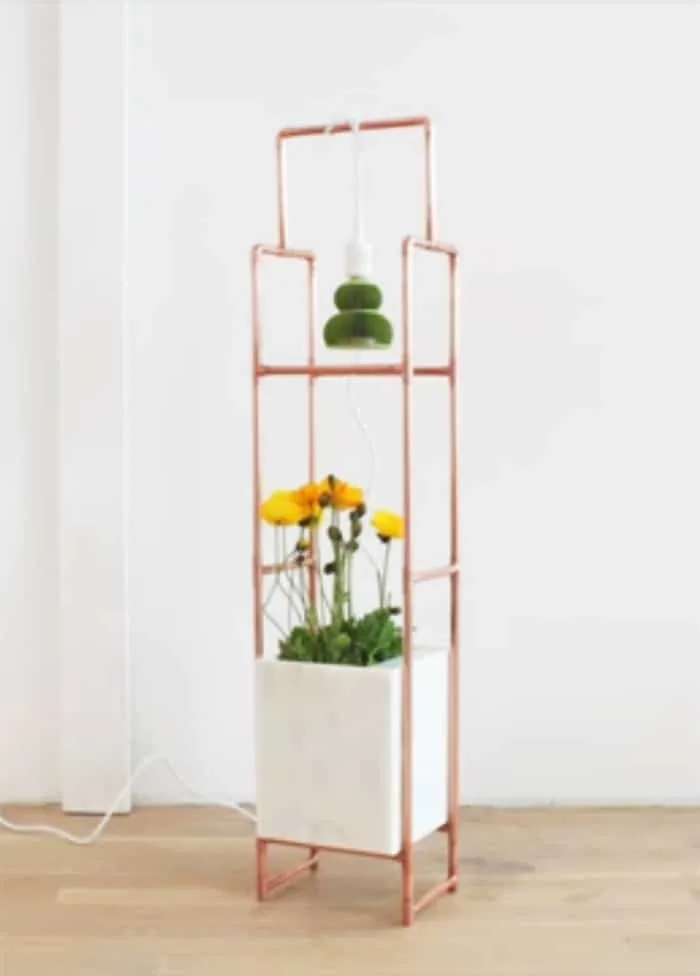 DIY indoor garden with grow light
No time to DIY? Try this ready to use grow light stand
DIY hanging herb plant garden
If you live in a small space, a great way to optimize the space and be able to grow a nice indoor garden is placing is along a wall or a window. You will find below some awesome ideas to build hanging herbs display planters of any size.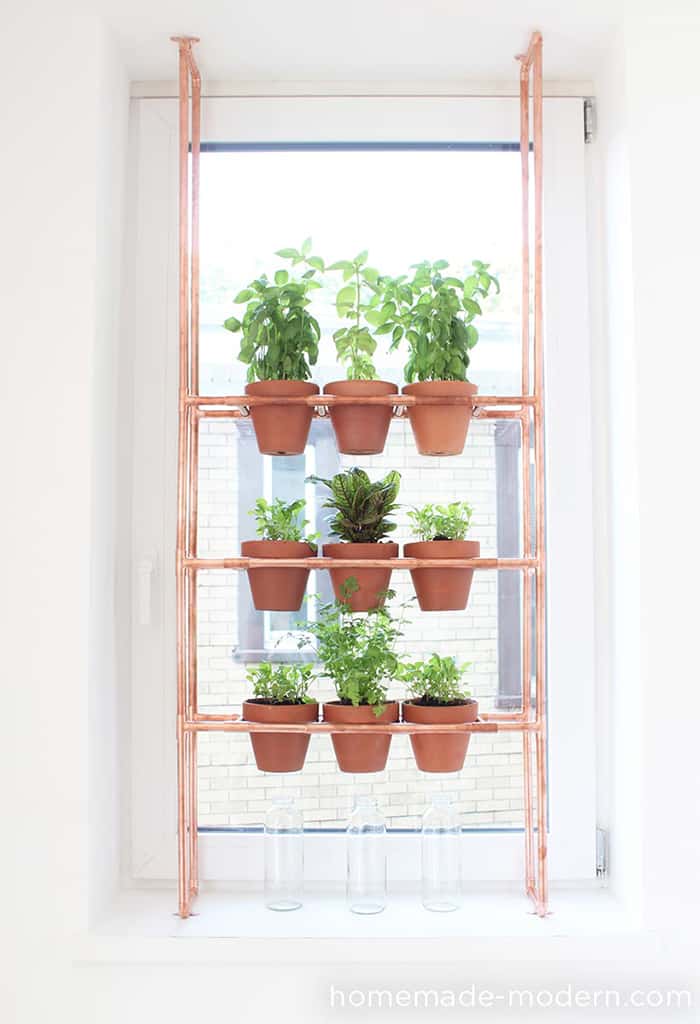 Copper herb garden // Homemade modern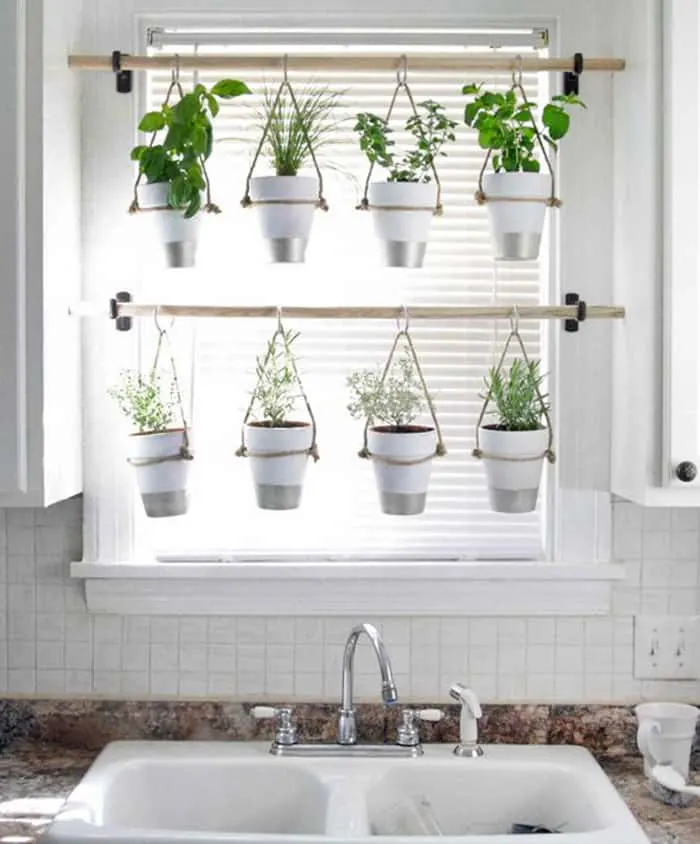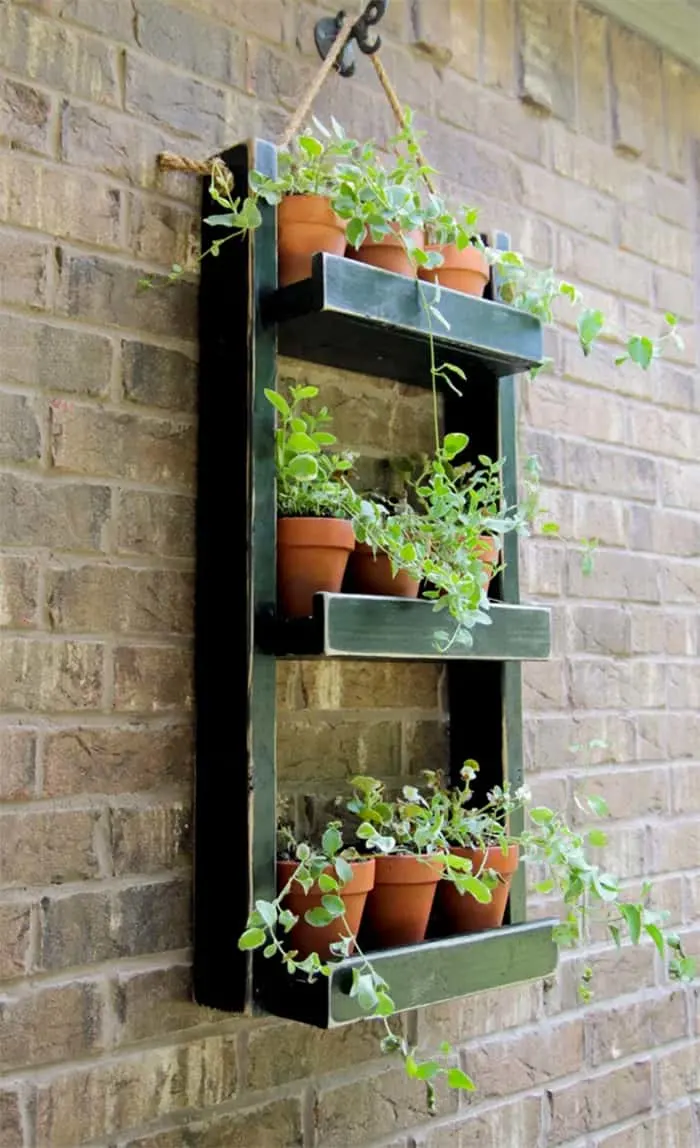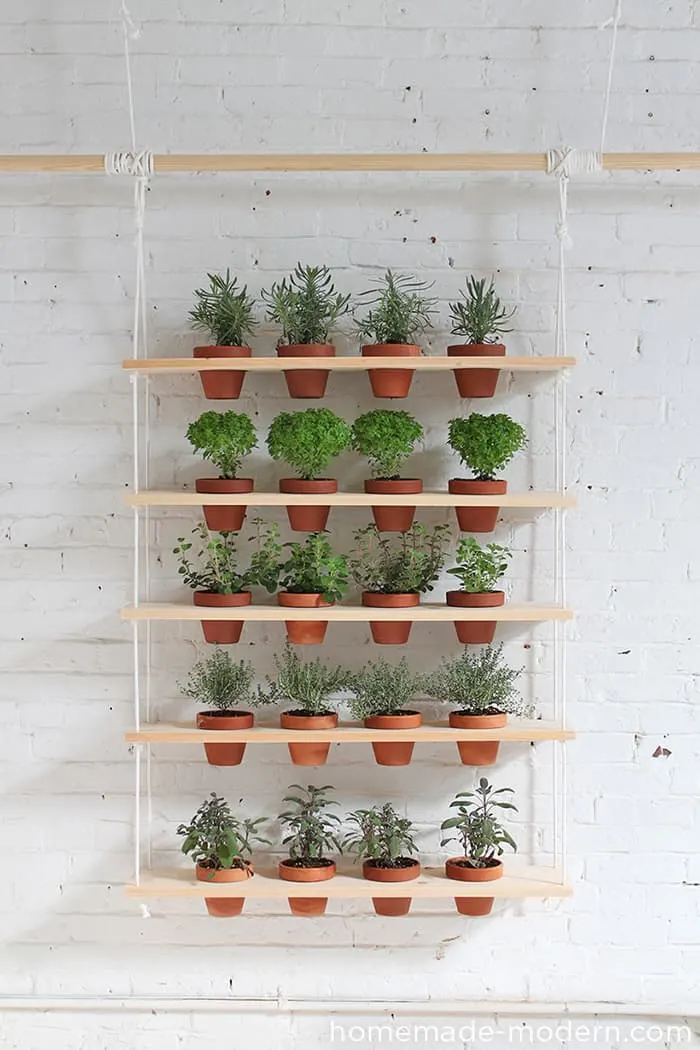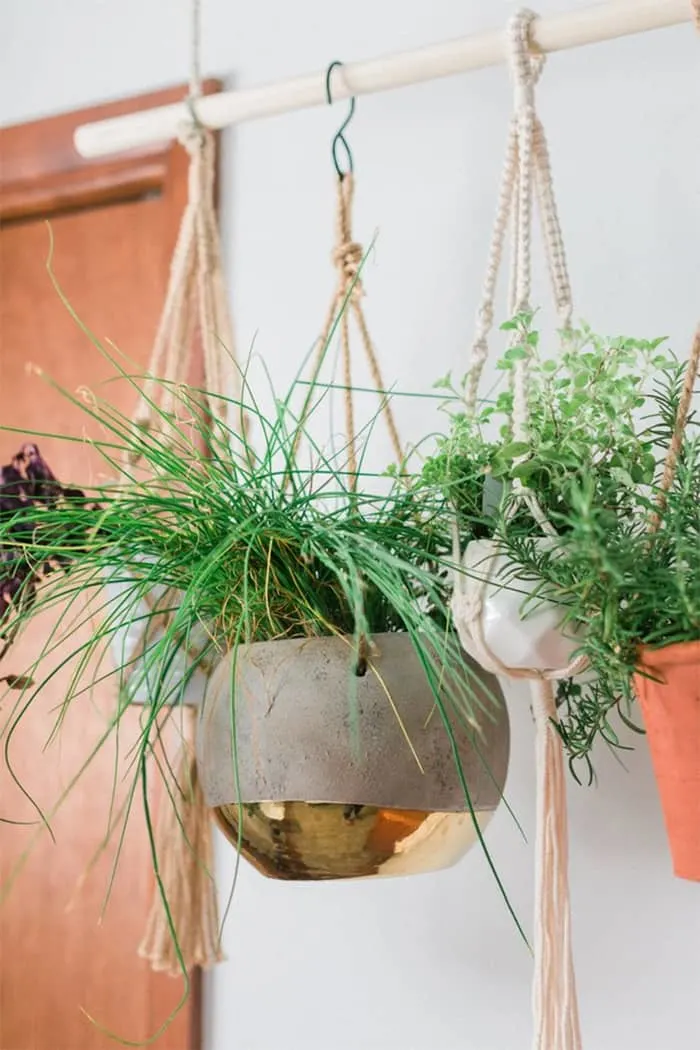 Simple DIY hanged herbs garden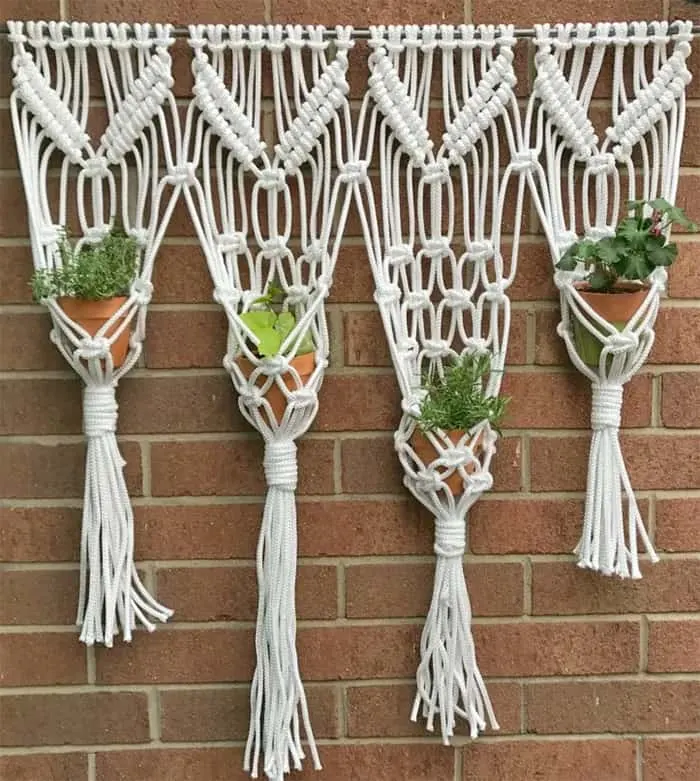 Macrame wall hanging herbs planters
No time to DIY? You may enjoy this cute wall hanging
Recycled indoor herbs garden
if you are on a budget or like to use recycled materials, you will love these simple and beautiful herbs garden made out of trash. Seriously, how cute are theses tea can planters?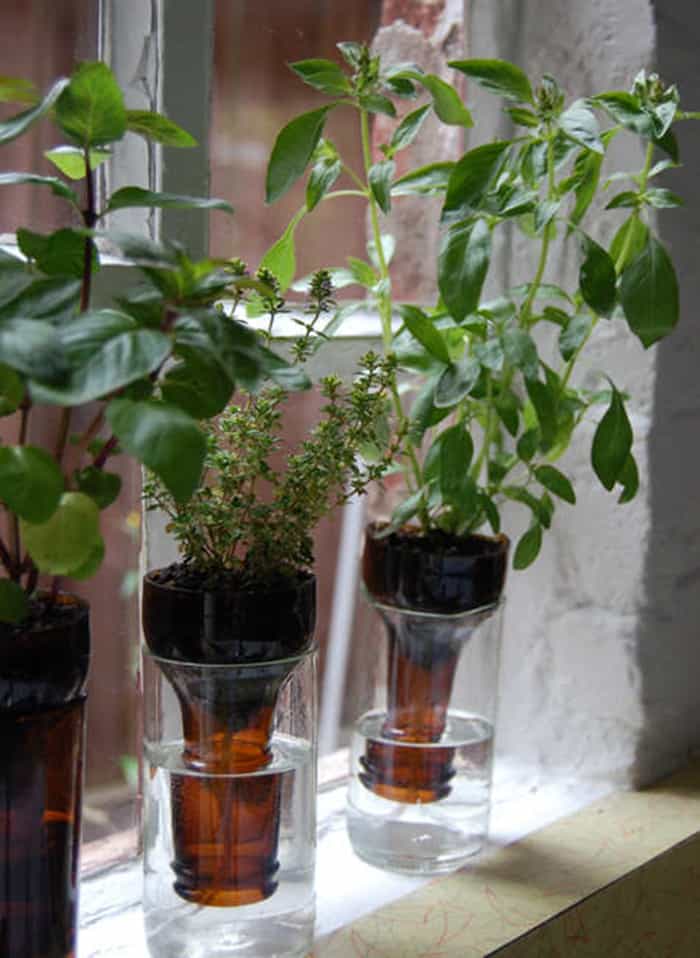 DIY bottle garden // Design*sponge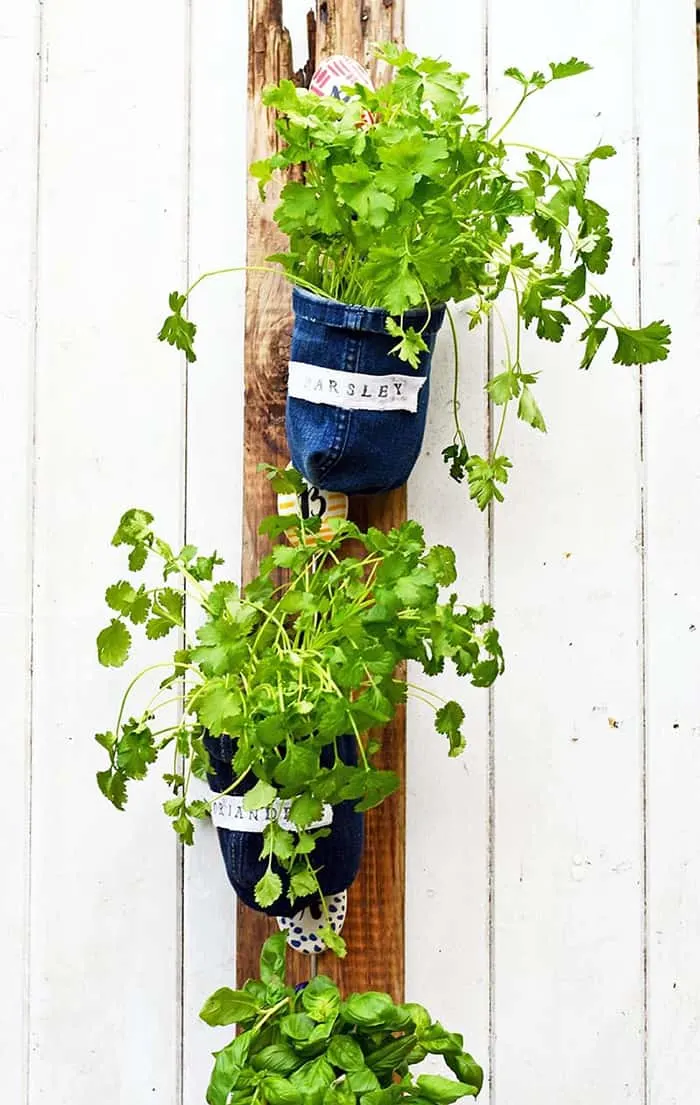 Make an indoor herbs garden with denim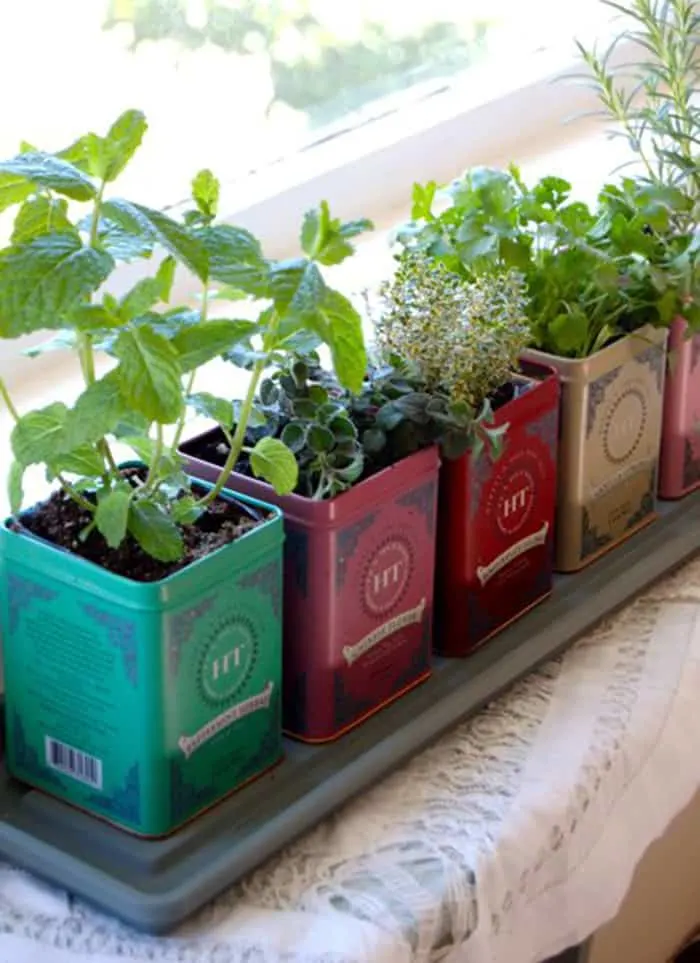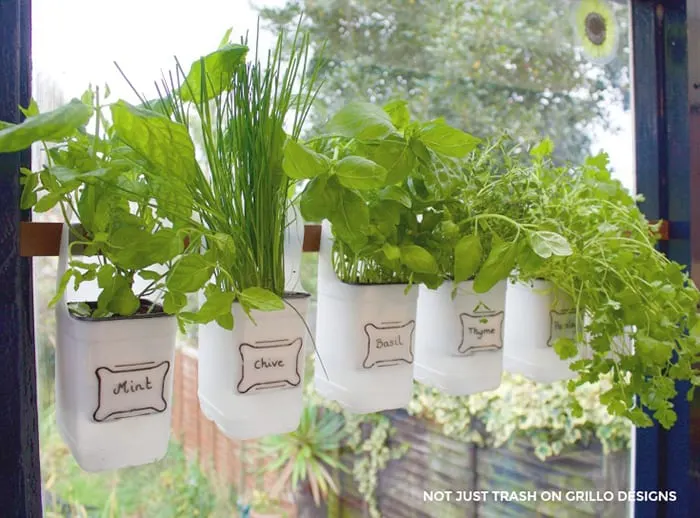 DIY plastic bottle herb garden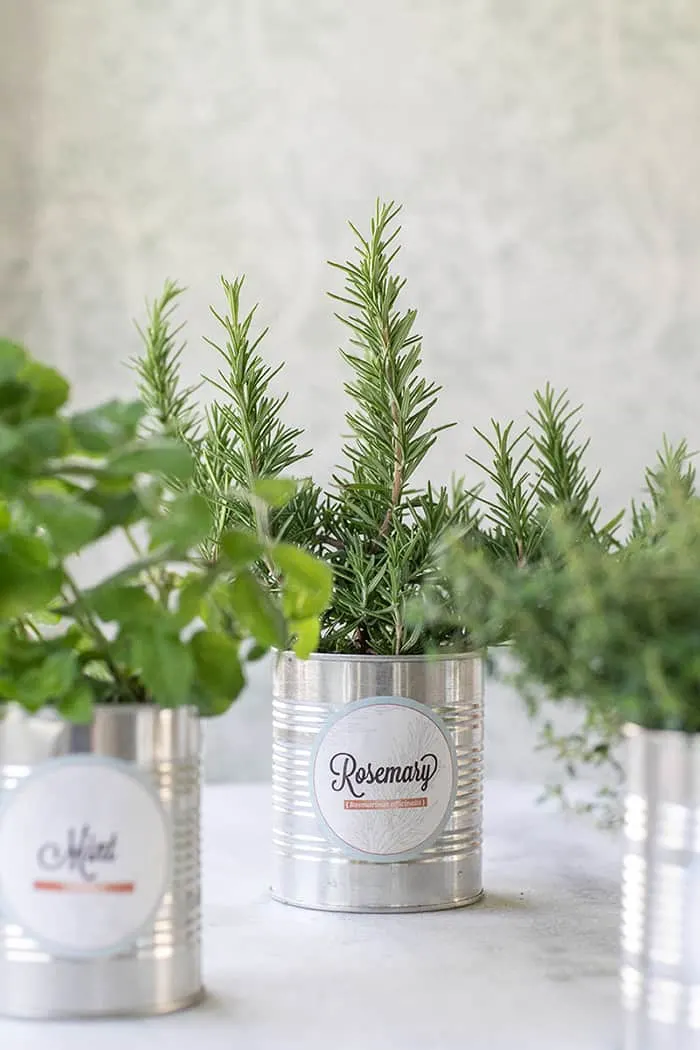 RELATED: Tin can planters
RELATED: DIY Air clay planters
Want to remember it? Save these DIY indoor herb garden ideas on your favorite Pinterest board.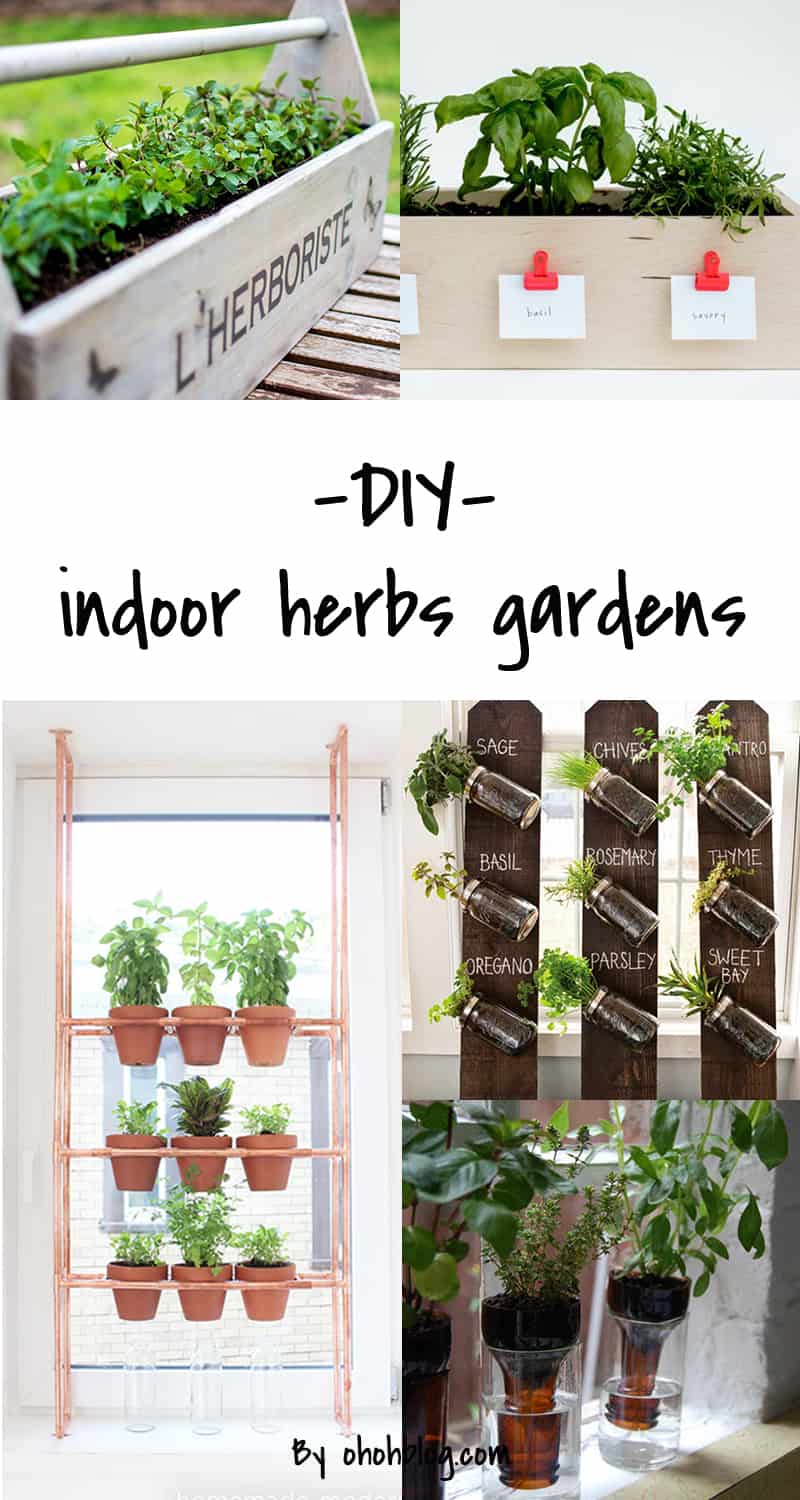 You will find all the tutorials featured in the video on my "Best DIY" page.
Amaryllis