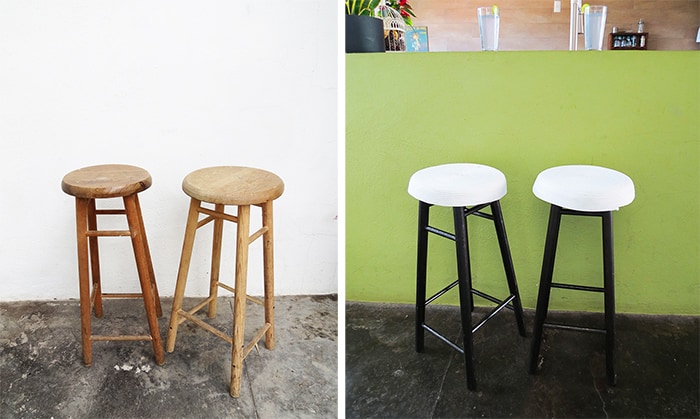 I have those bar stools for years now…they were supposed to be provisional stools until I find the perfect ones. I'm looking for a cool bar stool for a while but can't find any I like at a reasonable price. So as those stools will stay around for a little more time (years…), and they deserved a little upgrade. I stained the wood in a dark chocolate shade and applied two coats of varnish. Then I made a rope cover for the seat part.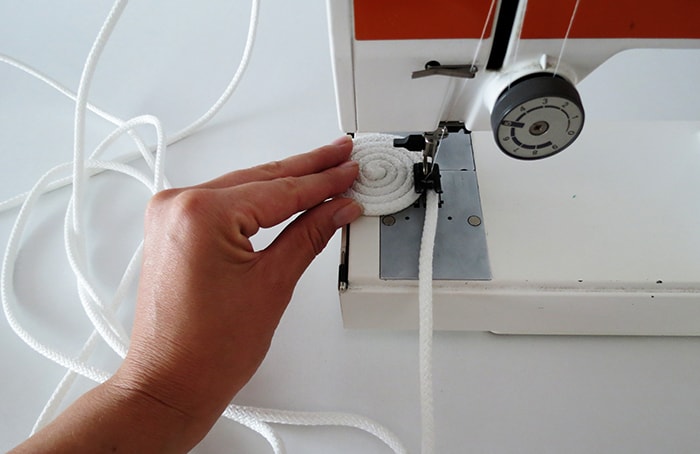 It was quite fun to make the covers. I'm pretty sure I will use this technique again to make rope baskets. Take one end of the rope and wrap it on itself. Use zigzag stitches to sew each rope with the other. Turn the rope and keep sewing until you reach the seat diameter.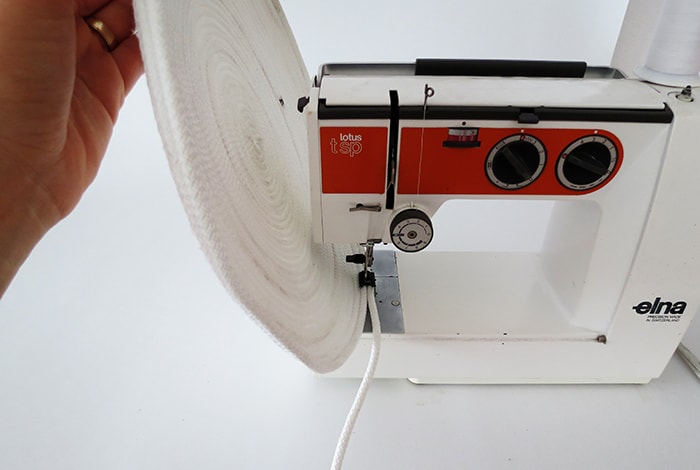 Keep sewing and slowly flip the rope piece vertically to make the edges. Sew an extra few rows to have a 1 1/2 inch edge. Make a few extra stitches to finish and cut the rope. Add some glue on the rope end to avoid it to fray.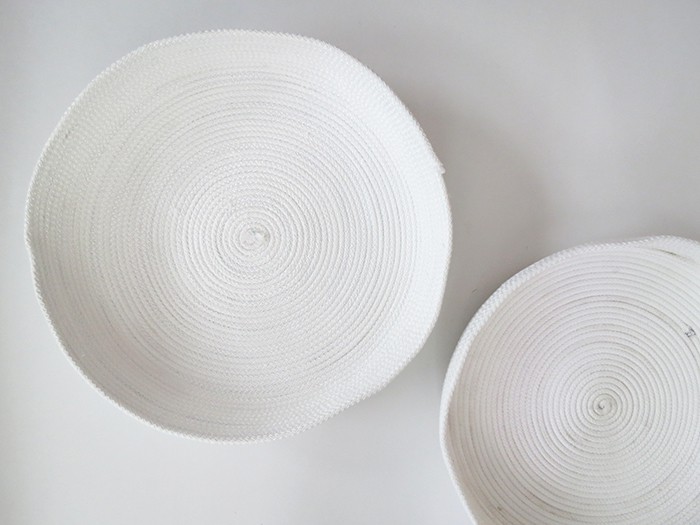 And done, the seat covers are ready! They will make pretty baskets too! Just place the cover on the stool, you can add some glue to fix them properly. To give you an idea of the rope amount you will need, I used 22 yards (20 meters) of rope for each cover.
And if you want to build your own bar stool have a look at this cool tutorial.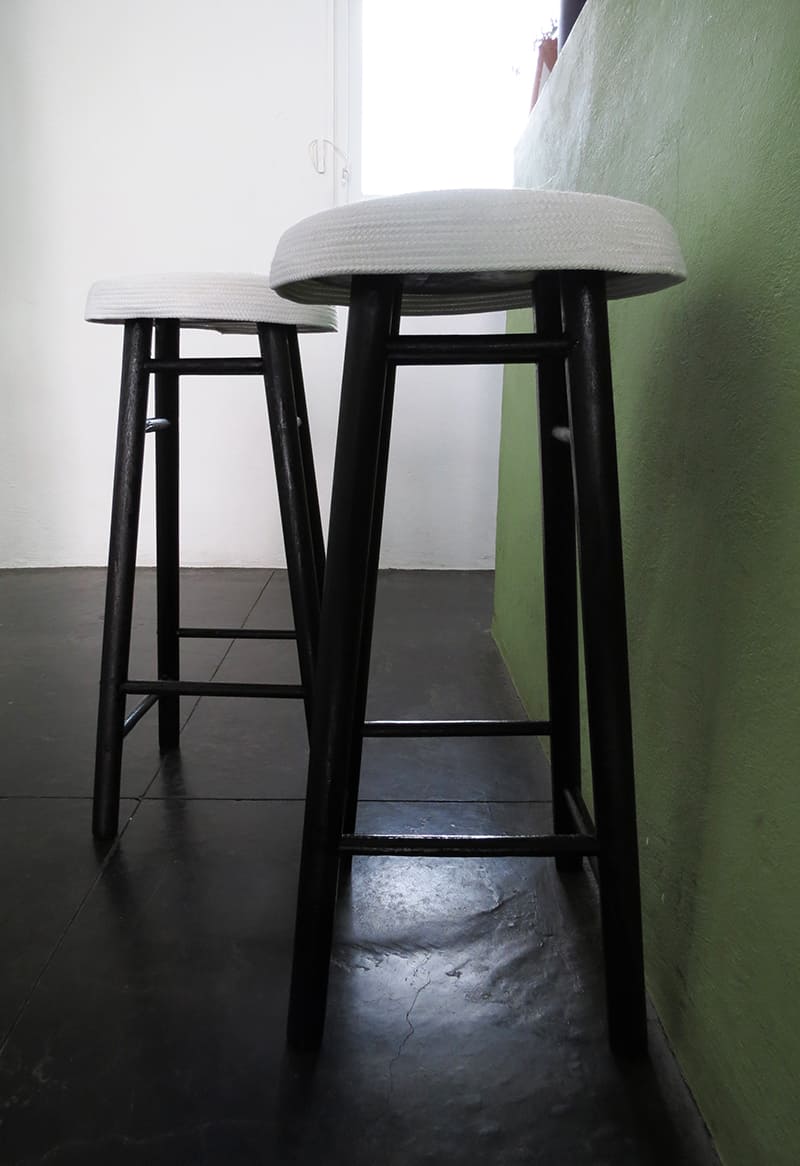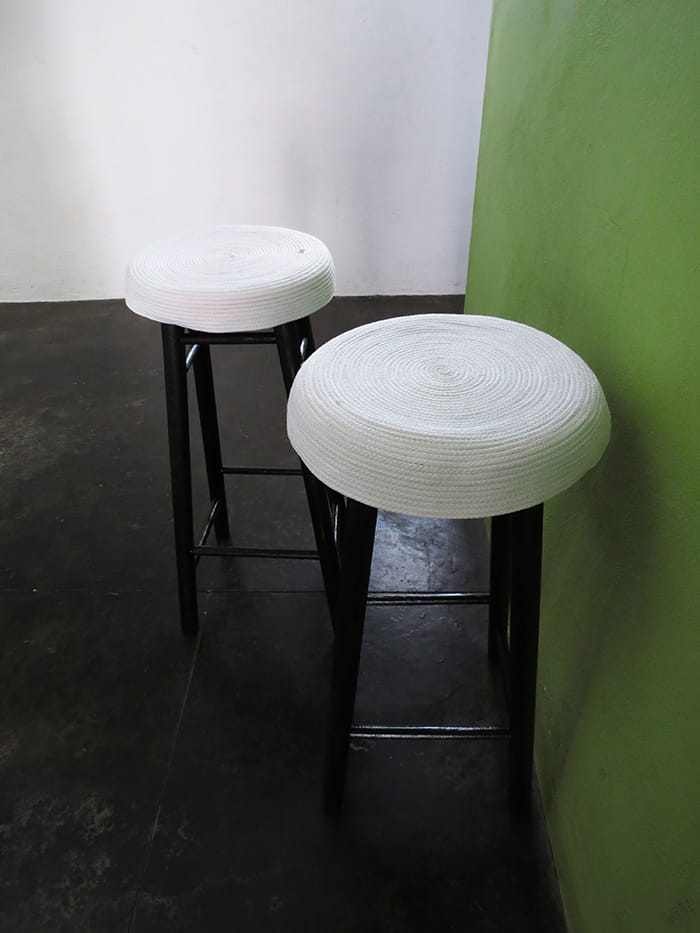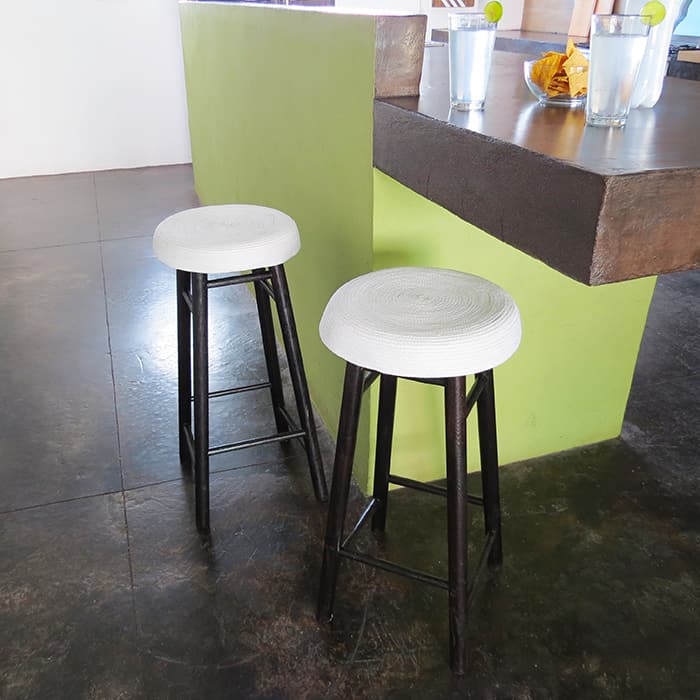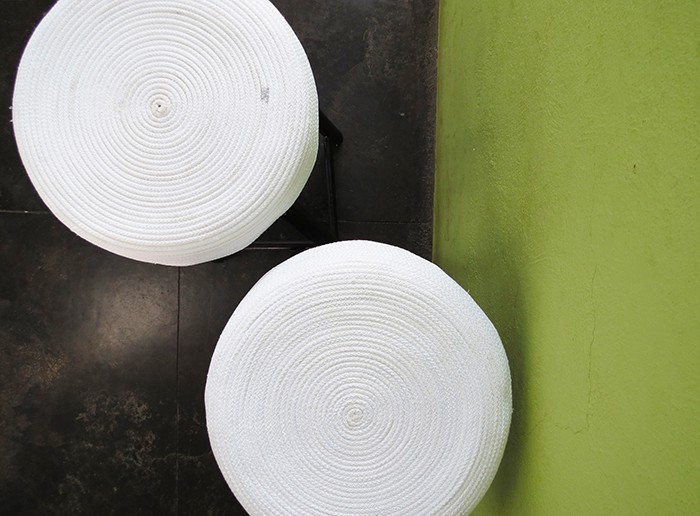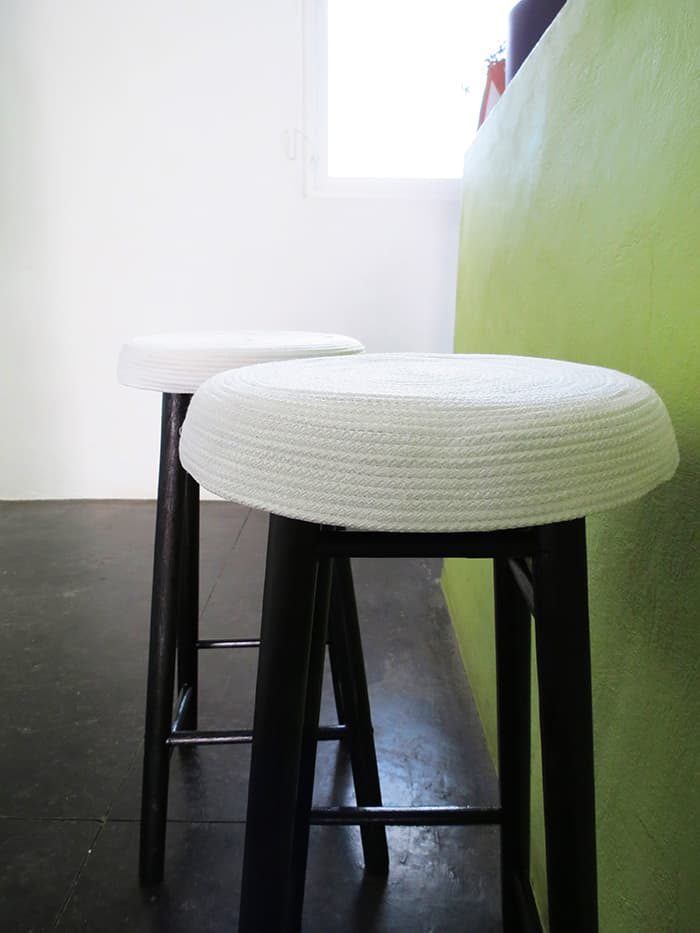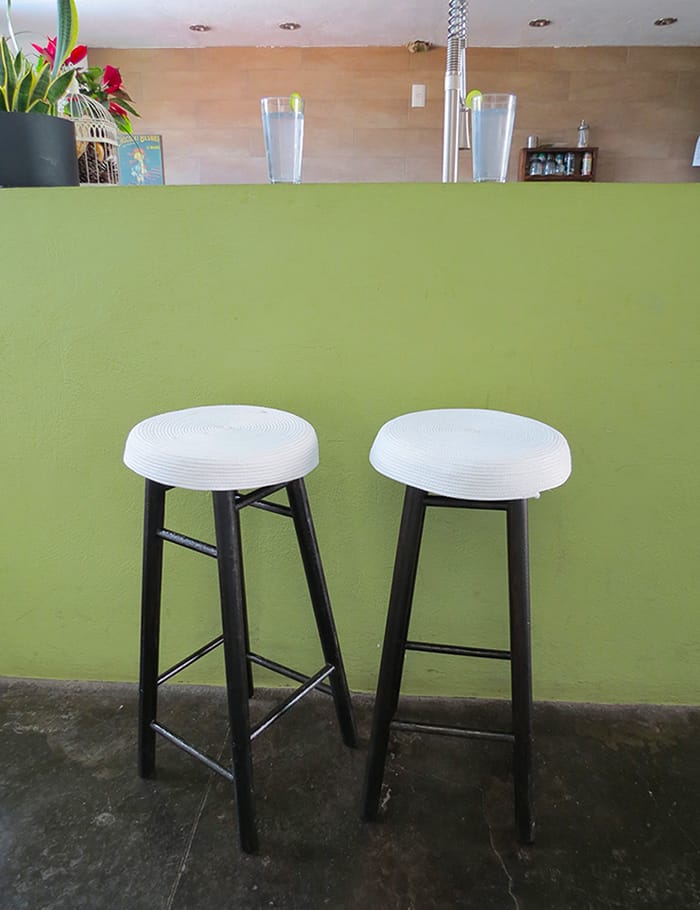 If your like it, please, share and make your friends enjoy this post!

Amaryllis