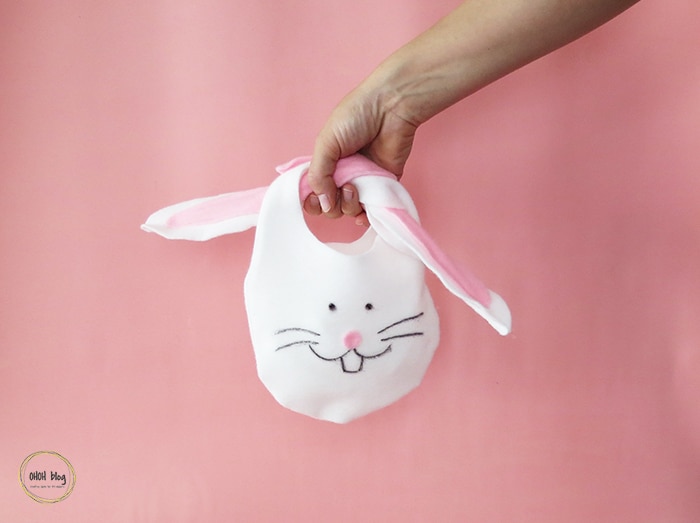 The funniest thing to do at Easter time is eggs hunting! No matter if I'm not a kid anymore I still love it!
To be ready to pick as many eggs as possible everyone needs a basket!
[ This post probably contains affiliate links, our full disclosure policy is really boring, but you can read it HERE ]
Obviously, any plastic bag will work, but let's do things with a true Easter spirit!
You have to admit that a cute bunny bag will look much better….and certainly brings you luck during the eggs hunt! 😉
It's a quite simple craft to make, you don't even need a sewing machine.
RELATED: Easy to make Easter decorations with a Scandinavian look
RELATED: Easter Bunny Wreath
How to make an easter bunny bag
Start gathering the supplies you need to make the bunny bag:
A black sharpie
A pair of scissors
A glue gun
The free bunny pattern (If you already are a member, click HERE for direct access)
The bunny template is available in my FREE resource library along with a bunch of other great prints and patterns. All you need to do is fill out the form and check your inbox for a welcome email with the password in. Click here to get in >>>> FREE LIBRARY ACCESS
For this project, prefer working with fabric felt you buy by the yard. The fabric is thinner and will work better to make a bag than craft felt sheets.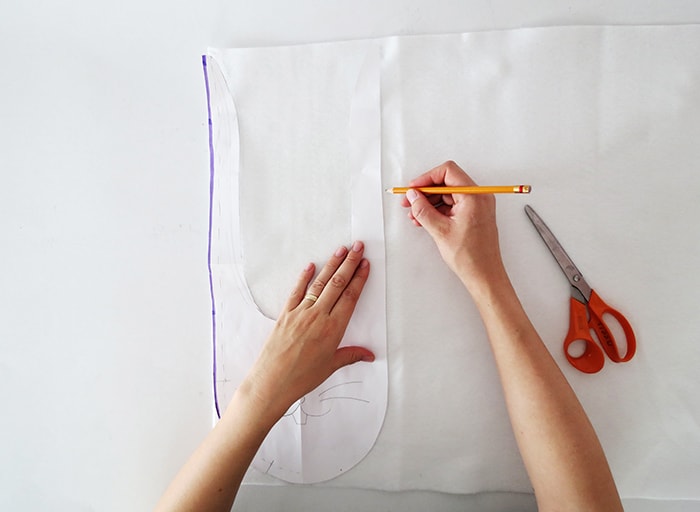 The pattern comes on two sheets, attach both sheets together and cut out the bunny head shape and the inside ear shape.
Report the head shape twice, on the white felt.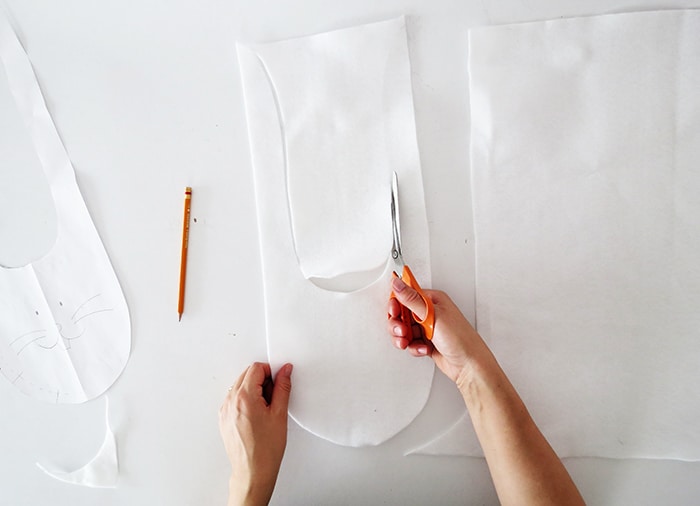 Cut out the bunny head shapes.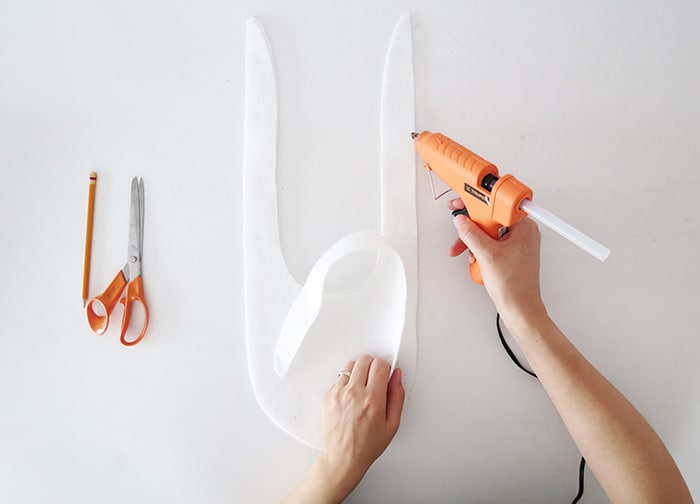 Place both head shapes on top of each other and glue the outer edges together.
If you have any doubt, refer to the dotted line on the pattern. If you prefer using your sewing machine instead of the glue gun it will also work.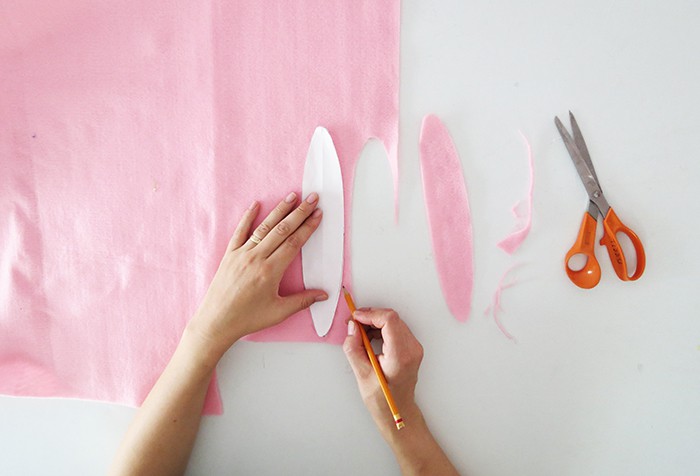 Take the ear pattern shape and report it twice on the pink felt, cut out the shapes.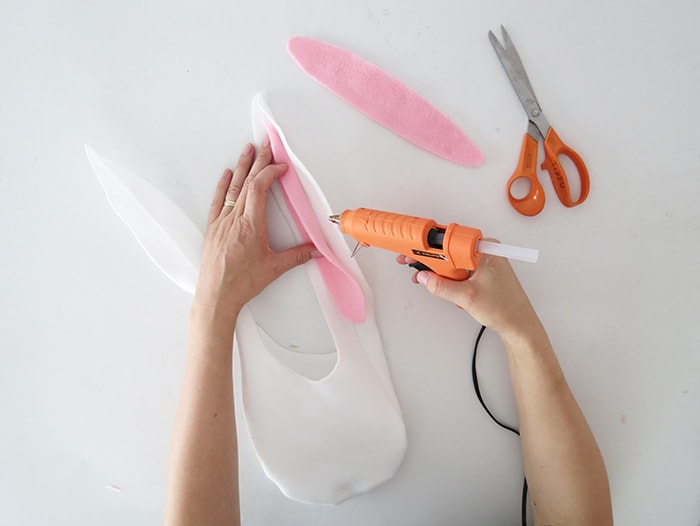 Place the bunny ears as flat as possible and glue the pink part on them.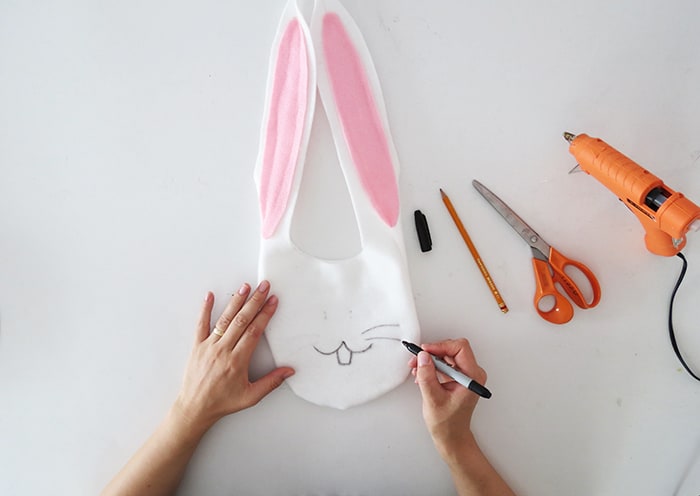 Use a black sharpie to draw the bunny face on the bag. You can help yourself following the pattern drawing.
You can also choose to embroider the bunny face instead of using a sharpie.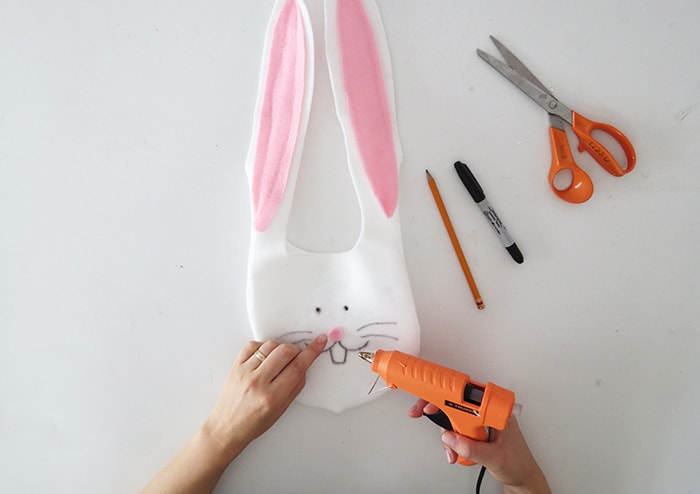 Cut a small dot in the pink felt and glue it to make the bunny nose!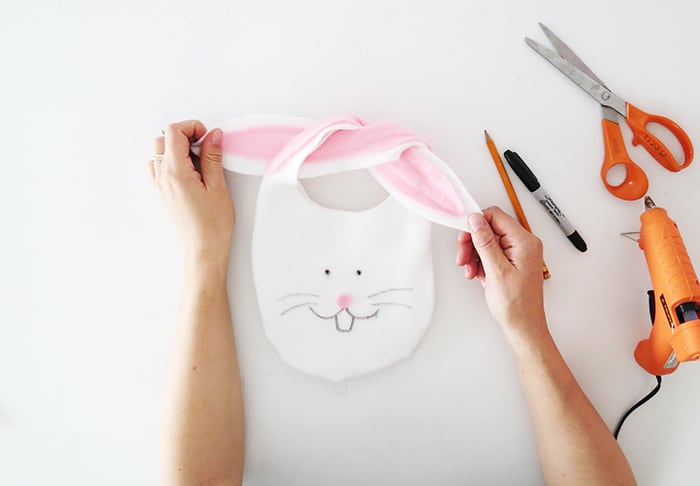 Make a knot with the bunny ears to hold your bag! Have fun eggs hunting!
If you are as crazy about cute bunnies as much as I'm, you may enjoy customizing some socks for Easter.
RELATED: How to make Easter bunny eggs
RELATED: 15 Cute crafts ideas for kids and teens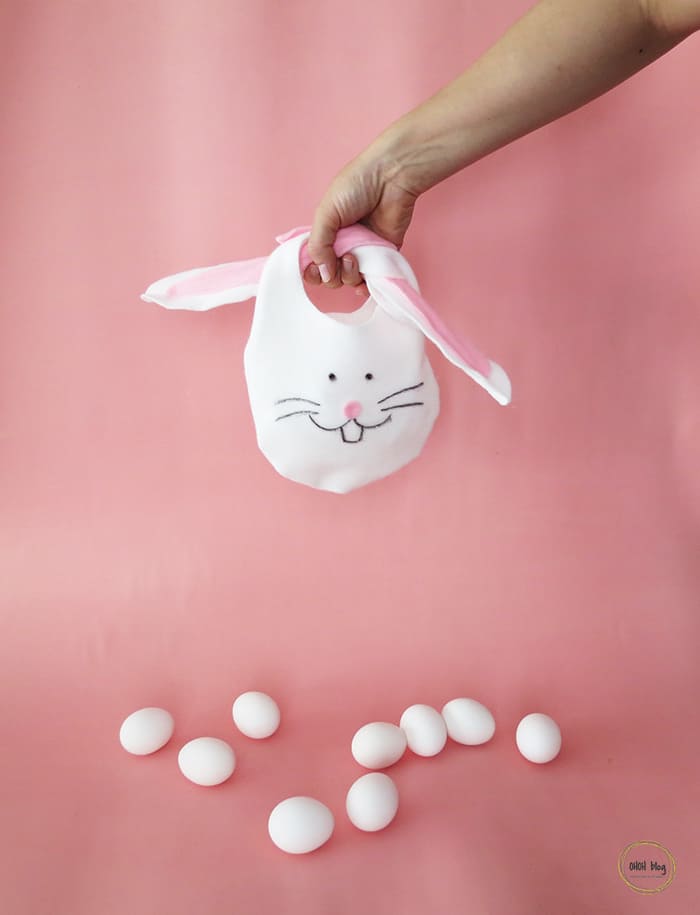 >>> DOWNLOAD THE BUNNY BAG PATTERN <<<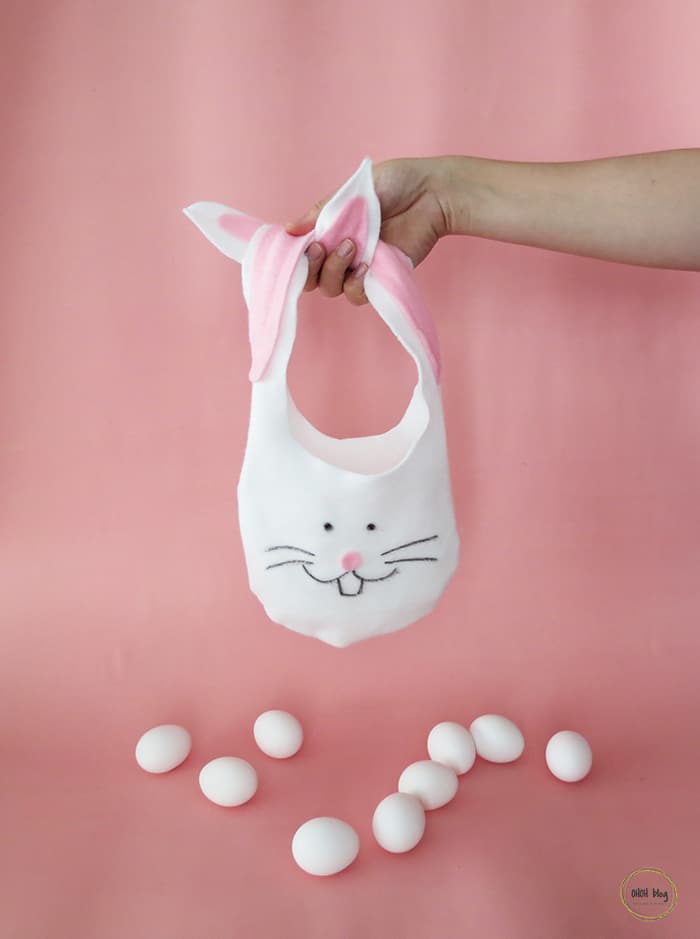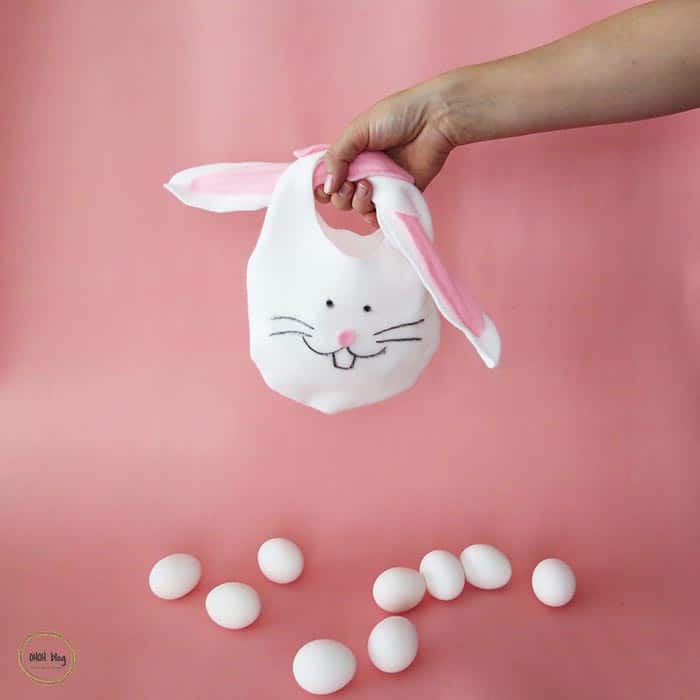 Want to remember it? Save this Easter bunny bag on your favorite Pinterest board.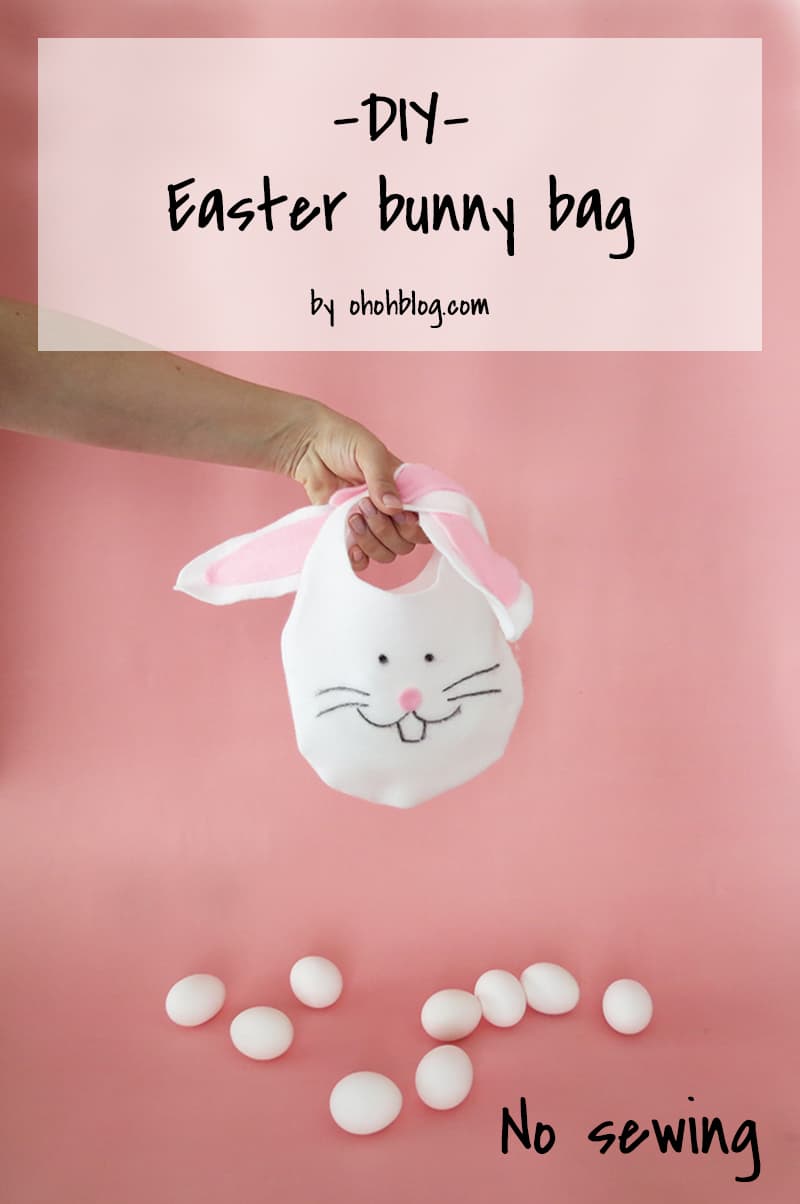 +++ POST UPGRADE +++
When I gave the bag to my daughter she explains that she wanted to wear it on her shoulder.
So we agree on gluing the ears tips together to make a longer strap!
I have to admit she was right, it looks pretty cool that way too! She even agrees to model to show you 😉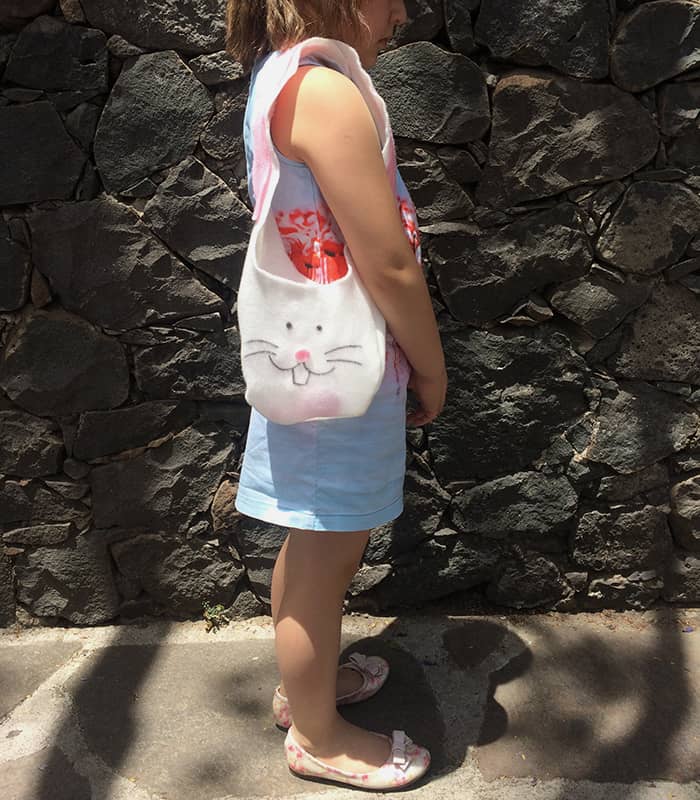 Amaryllis