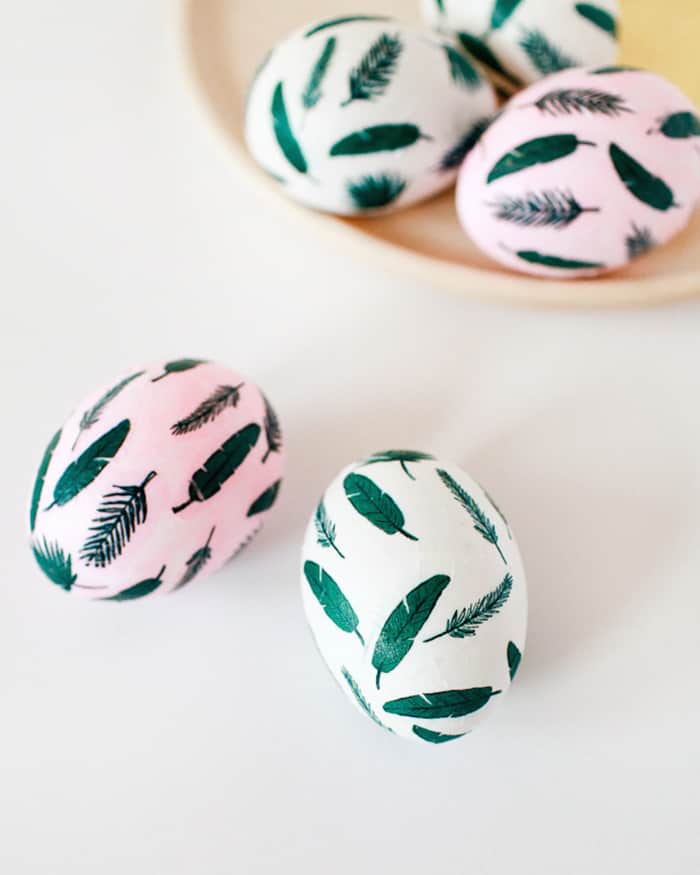 As Easter is just around the corner, a little round-up post with the prettiest eggs decor from across the internet is a must! I can't believe how many cute ideas I found! So I only selected the best 15 eggs crafts.
[ This post probably contains affiliate links, our full disclosure policy is really boring, but you can read it HERE ]
Even if I already made some bunnies Easter eggs, I feel so inspired to create more. Easter is such a fun holiday for decor!
I would love to see your egg decoration, don't hesitate to leave a comment!
If you need a fun and easy idea to make a basket for your Easter eggs, I'm sure you will enjoy this no-sew bunny bag idea.
DIY Easter eggs ideas
All the DIYs listed below can be done with hard-boiled eggs.
However, if you want to enjoy the eggs you decorate for a long time or if you want to be able to use the eggs again for your Easter decoration next year, there are other alternatives.
You can, for example, use:
I do not recommend plastic or styrofoam eggs, as some projects will be more difficult to implement on this material (like painting) and it is not environmental-friendly.
RELATED: Easy to make Easter decorations with a Scandinavian look
RELATED: Easter Bunny Wreath
The picture above: DIY tropical leaf eggs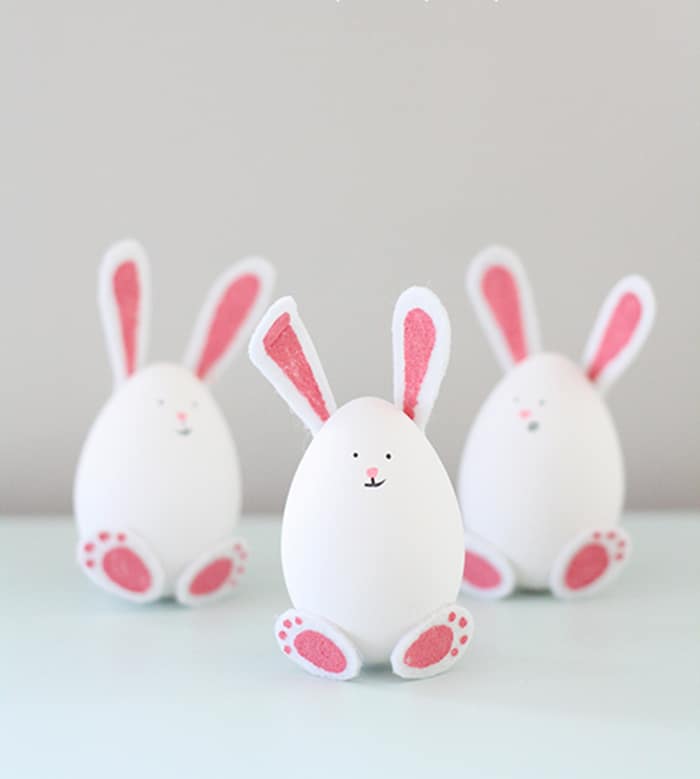 How cute are these DIY bunny eggs? They are quite easy to make and are a nice Easter craft for kids.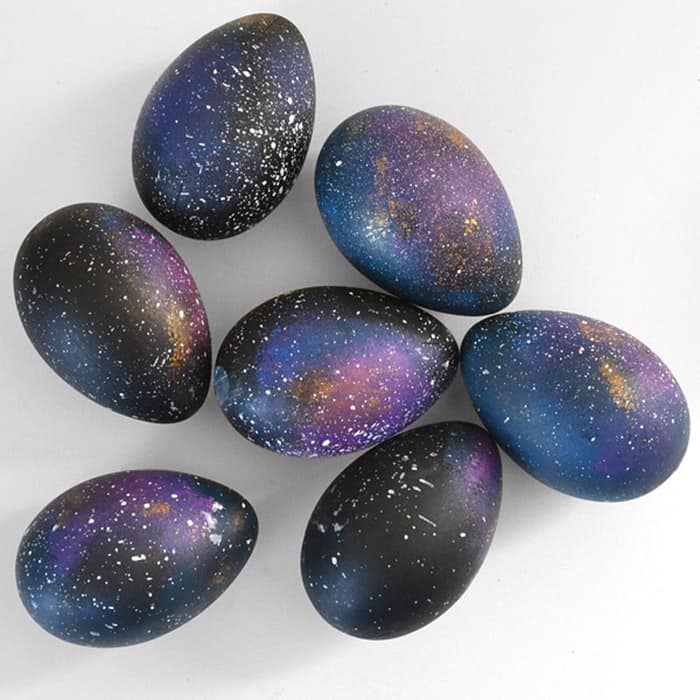 Allison made some gorgeous DIY galaxy eggs. I love all the shades of colors and the constellations.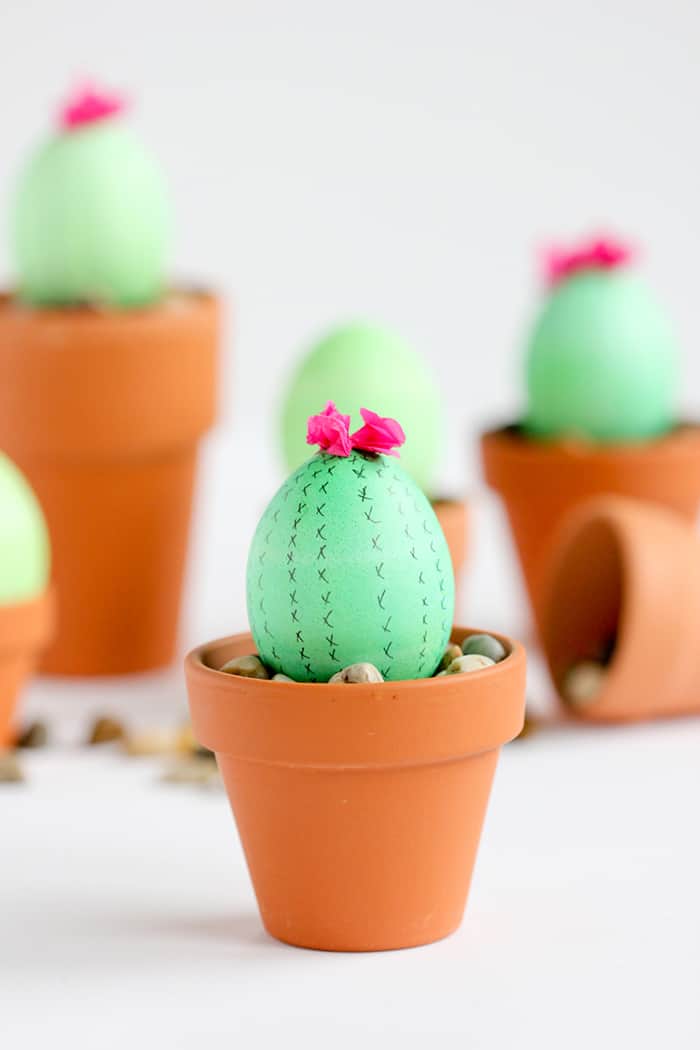 No green thumb? no problem! Decorate for spring "planting lovely DIY cactus Easter eggs around the house.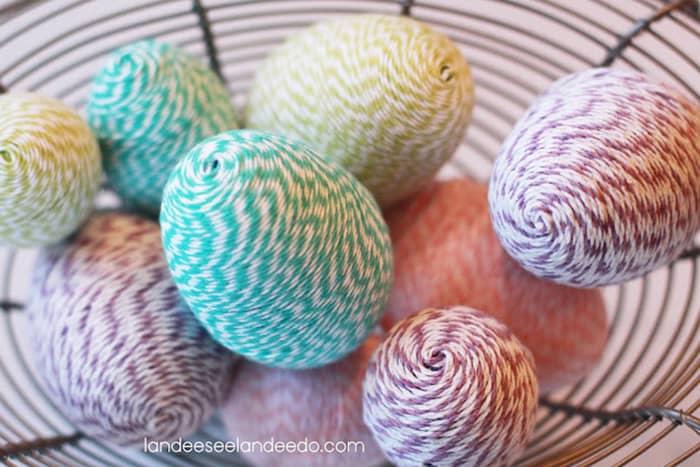 A simple idea but one that requires a little patience. Cover the eggs with a twine cord. For a colored result, use twines of different colors.
An easy way to color Easter eggs is using watercolor, look how pretty these color shades are.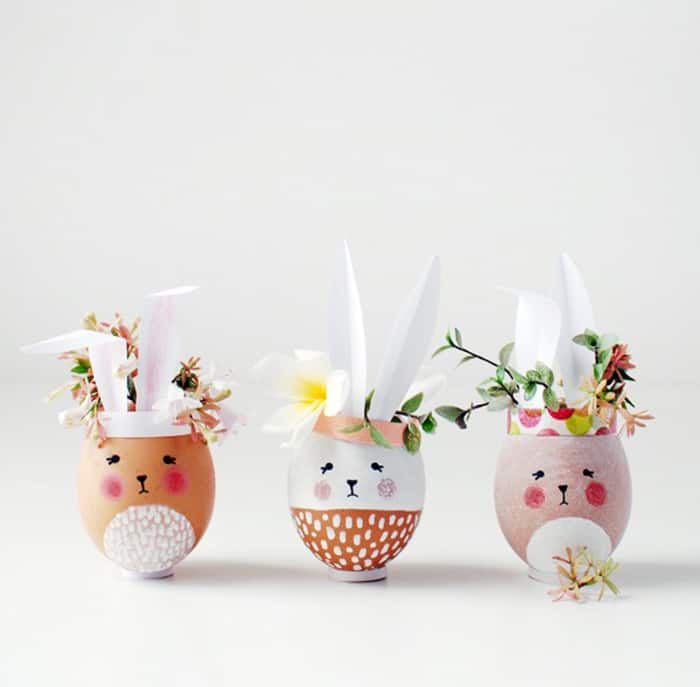 These DIY bunny vases made from eggshells are perfect as a table center or to enjoy fresh wildflowers.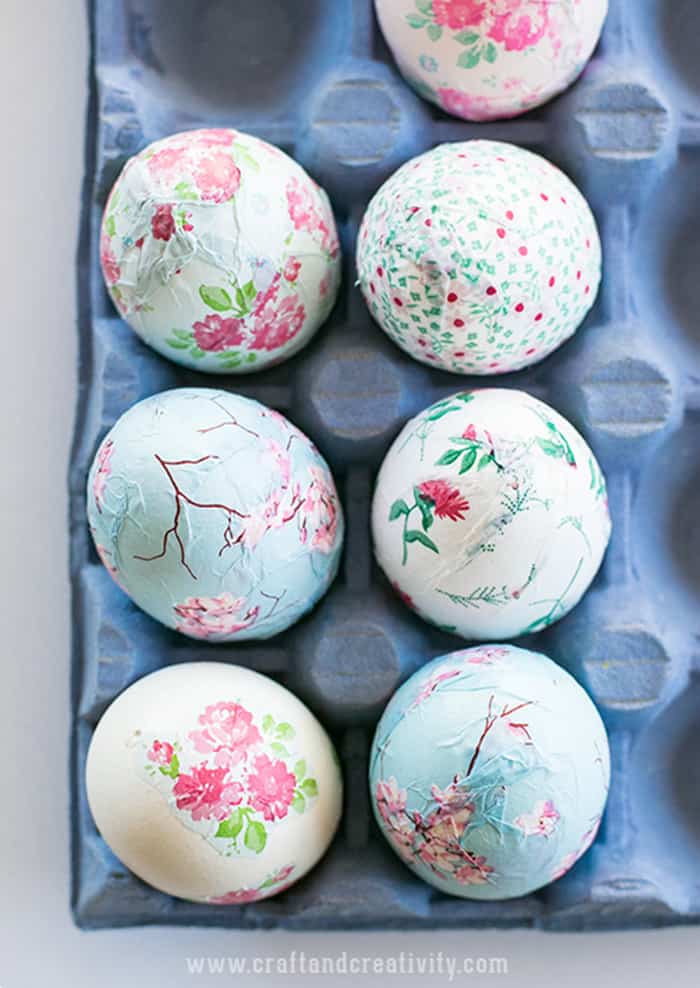 You can create any kind of Easter eggs decor using a paper napkin, find out how to make Decoupage eggs with Craft and creativity.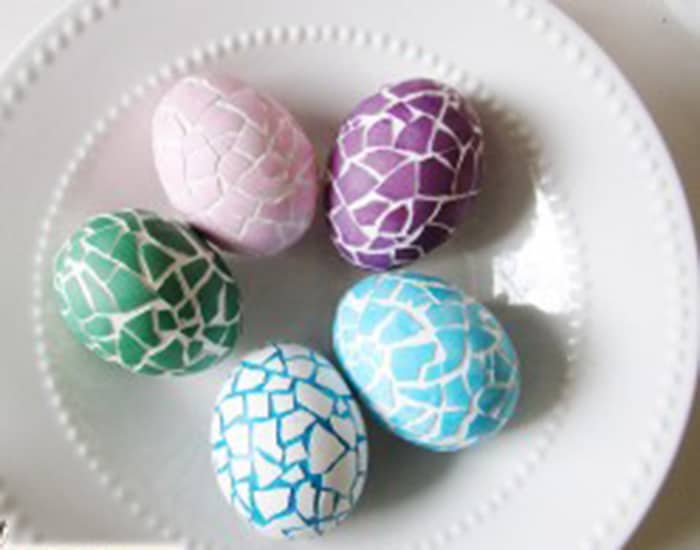 Let's make some modern eggs decor, I love the idea of these Mosaic eggs.
It just takes a few stitches to sew bunny ears to make cute Easter bunny eggs.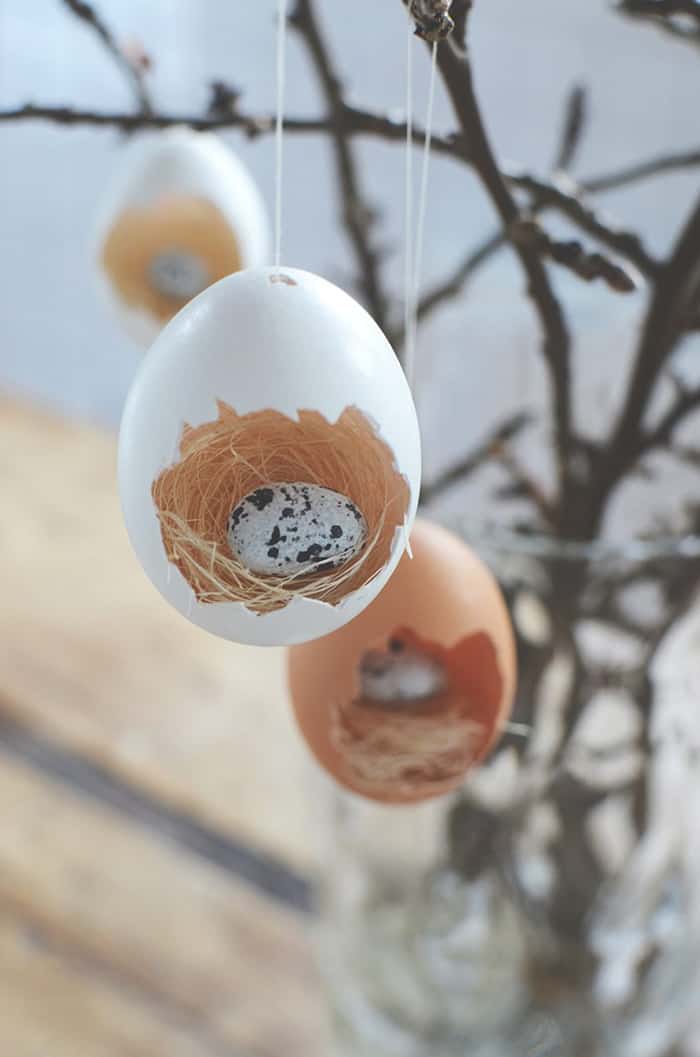 Collect eggshells and create these pretty hanging nests. It's a meticulous DIY, but what a great idea to decorate the house for Easter.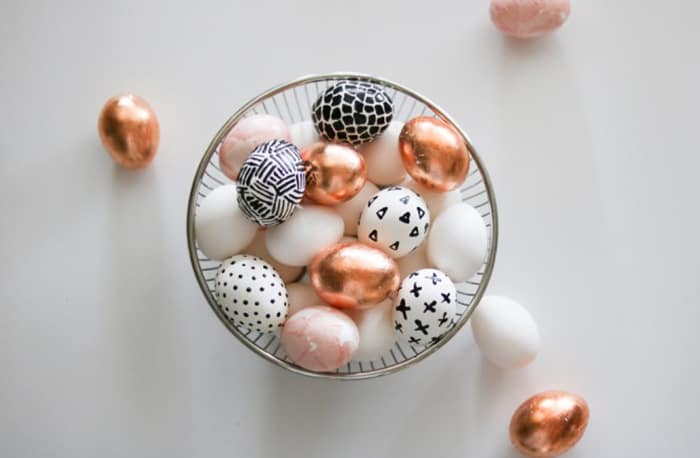 A mix of shine and graphic design is what it takes to create a modern easter egg basket.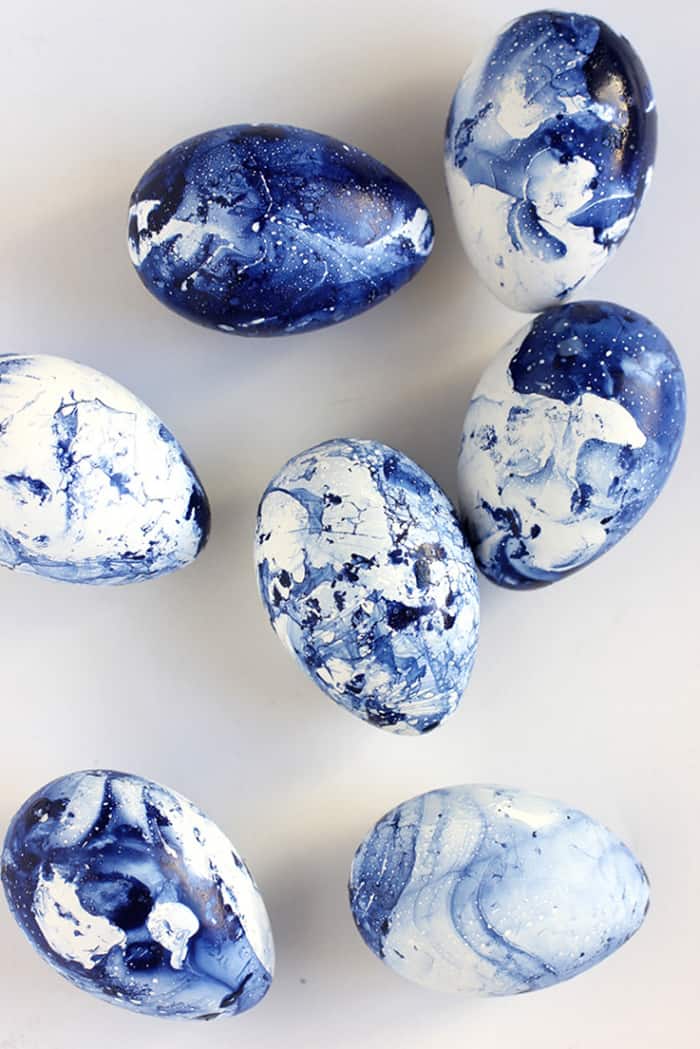 How lovely are these DIY marbled indigo eggs. Have a look at the tutorial, you can make marbled eggs in almost any color you like.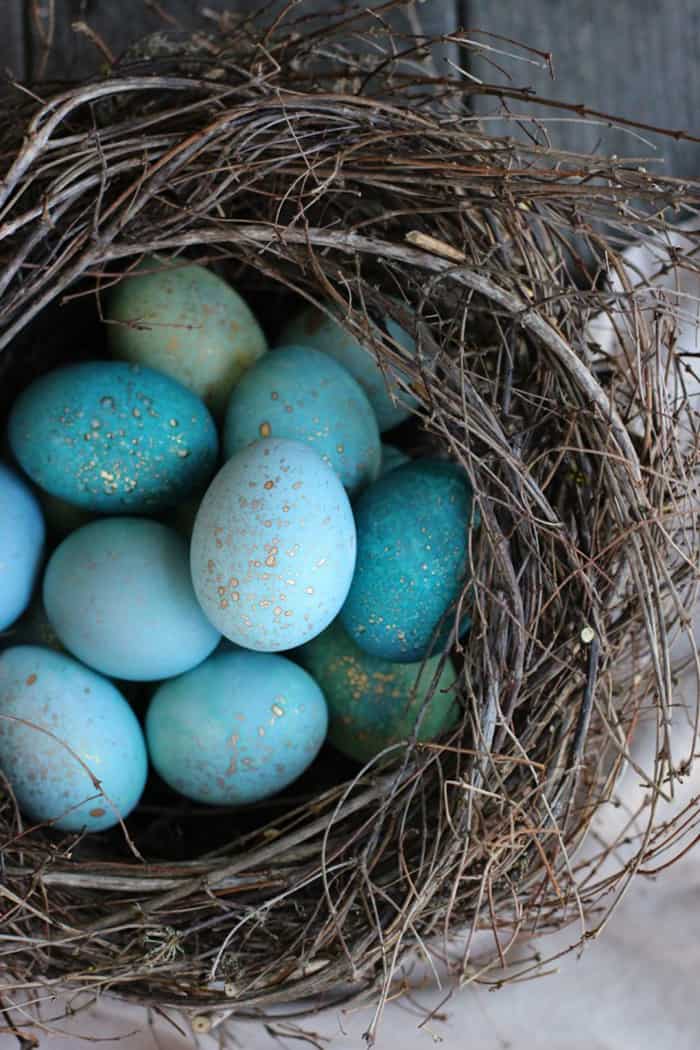 A nest and some DIY dyed robin eggs are perfect to create natural Easter decor.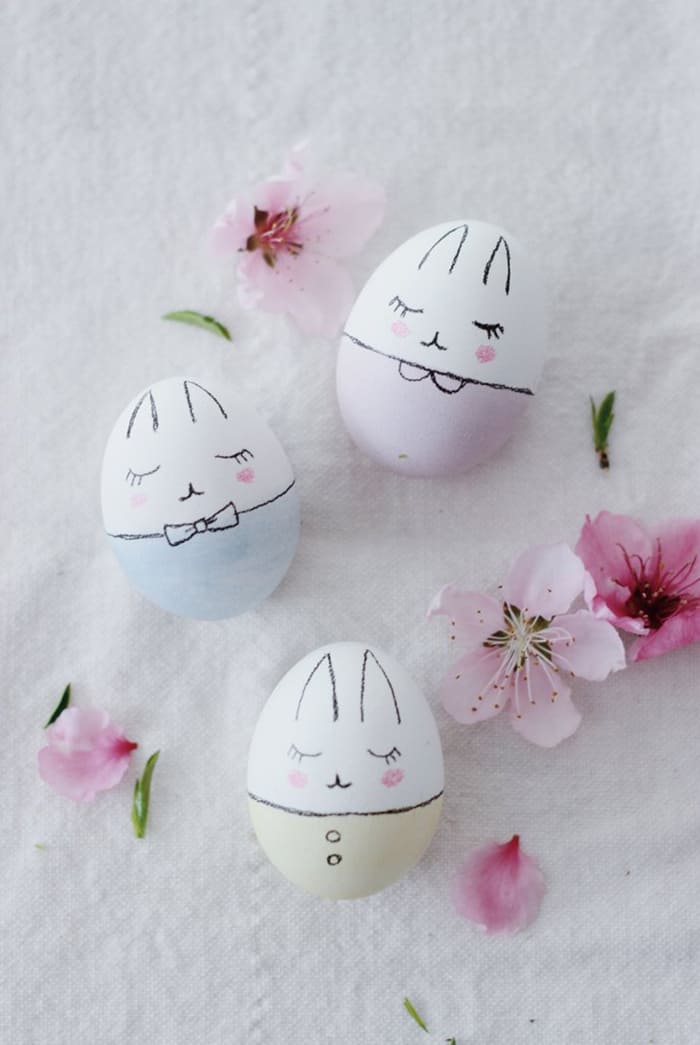 Maybe the cutest DIY bunny Easter eggs you will see around! Plus they are super easy to make.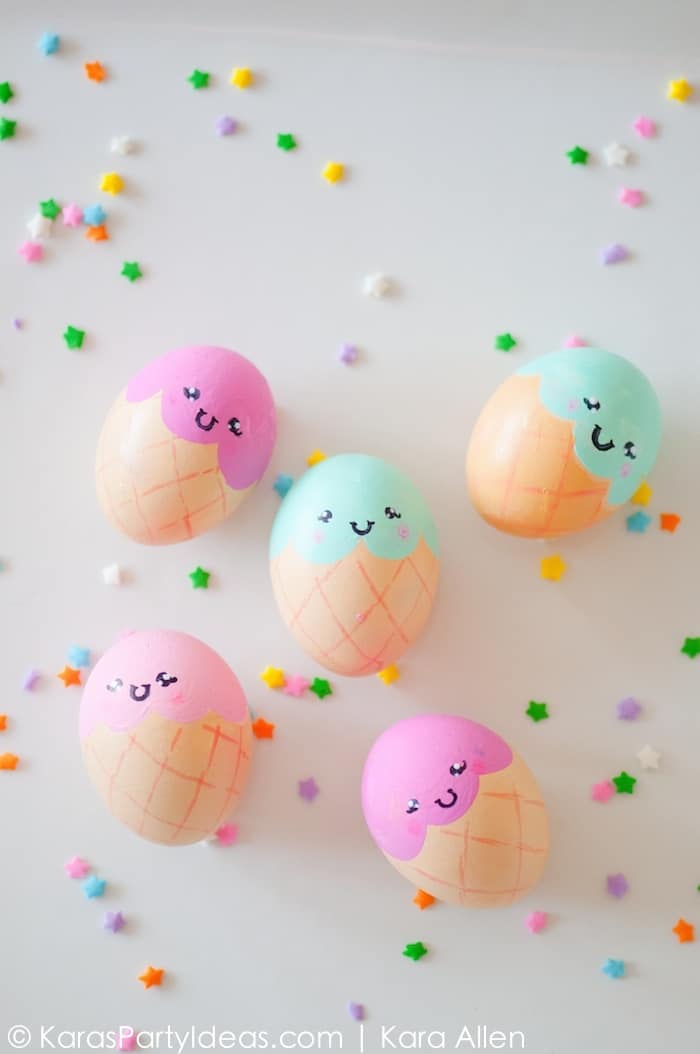 Fun and colorful Ice cream cone Easter eggs imagined by Kara.
RELATED: How to make an Easter bunny bag (no sewing)
RELATED: How to make a Seasonal DIY Wall Hanging
Want to remember it? Save these DIY Easter eggs decor ideas on your favorite Pinterest board.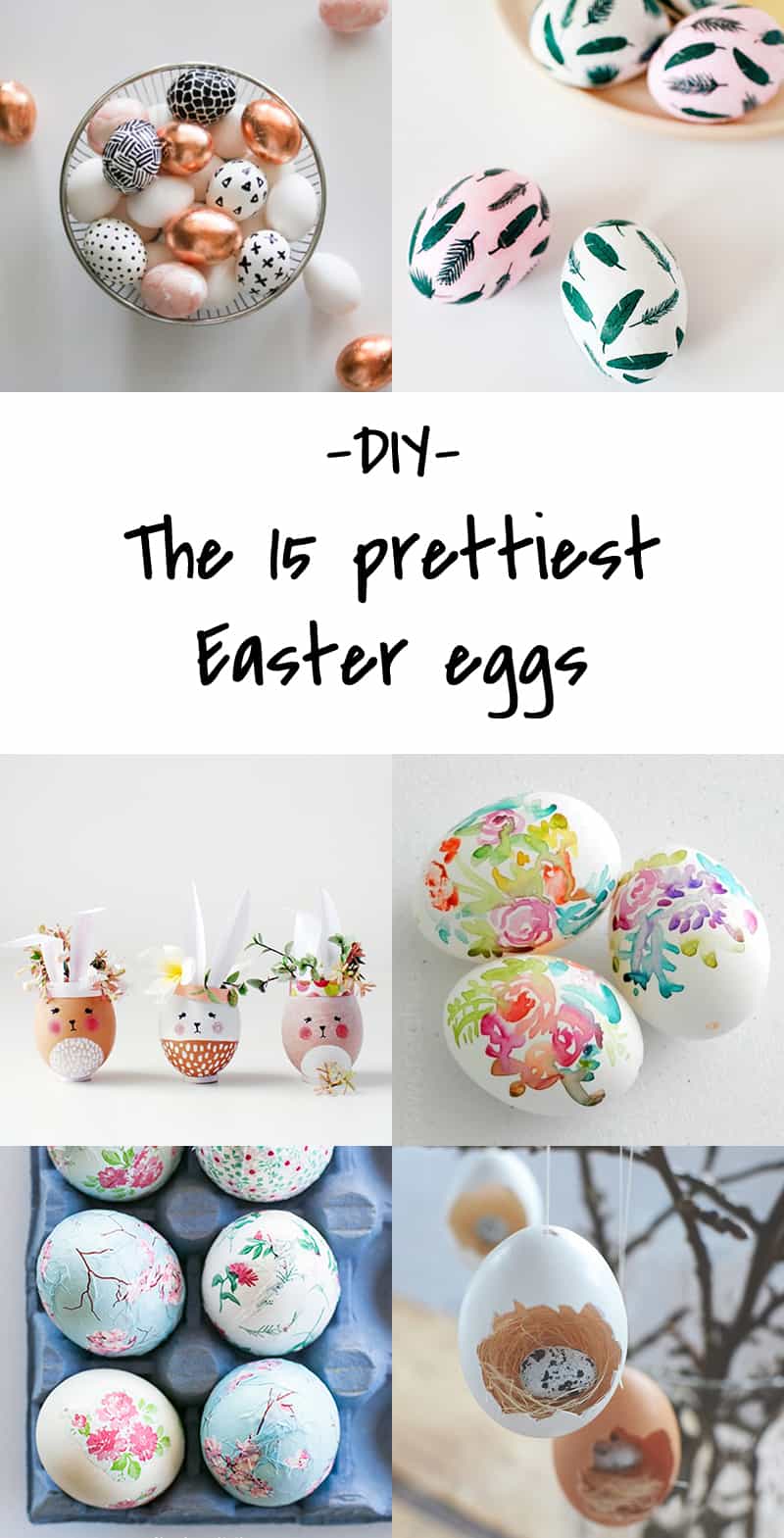 Amaryllis