Can you believe we are already only a few weeks of Easter? This year decorates your home in a festive and elegant way.
Forget the plastic eggs and all the garish decorations. Rather opt for a chic and minimal Easter decor.
To achieve it, we are inspired by the Scandinavian decoration which privileges the natural elements and the neutral colors.

Below, I have gathered the best Easter DIY ideas and I also share a few tips to help you create your Easter decor.

[ This post probably contains affiliate links, our full disclosure policy is really boring, but you can read it HERE ]
How to create a Scandinavian Easter decor
There are a few important elements you can use to create a modern Easter decor.
1. Neutral color palette
It's no secret, Scandinavian decoration always favors neutral colors such as white, gray, black, and natural elements as wood, wool, leather…
You can start with these materials and colors to create your Easter decor.
Prefer light materials such as cotton and linen fabrics.
As Easter is also the celebration of spring and renewal, you can complete your color range with the addition of pastel colors, light yellow, pink and green, which will add a touch of happiness to your home.

>>> Shop nordic Easter home decorations:
2. Eggs
We all agree that there are no Easter holidays without eggs.
Instead of plastic eggs, prefer hard-boiled eggs dyed with natural pigments.
You can also use wooden or plaster eggs that you will reuse in the following years.
A great idea is to keep eggshells and recycle them to make pretty planters or flower vases.
It's a perfect option for creating an Easter table centerpiece. Remember to properly clean your eggshells before using them for your crafts.
>>> Shop cute Easter eggs
3. Flowers and Greens
A spring decoration involves adding a few flowers, privilege seasonal flowers such as daffodils, crocuses, tulips, or jacinths.
If you don't have a green thumb, paper flowers are an excellent alternative. You can also just add leaves or moss on a vase.
A few branches collected and grouped in a planter will create a cute Easter tree where you can hang some decorations, such as mini eggs or small bunnies.
>>> Shop spring flowers:
4.

Airy decoration
The idea of a minimal Easter decoration is to give your house an air of freshness and renewal.
Therefore best is to favor delicate decoration and ornaments. No need to cover the house with giant bunnies.
You can hang some garlands or banners. Use small vases to display fresh flowers.
Place baskets with eggs through the house, and let's not forget to hang a pretty wreath to your front door.
>>> Shop modern Easter home decoration:
5. Keep it simple
You understood, the key to a successful Scandinavian Easter decoration is to keep it simple.
If you feel like you need to add more, don't hesitate to extend the decoration outside.
The sunnies days are back, so your backyard, deck, or even balcony can also benefit from a fresh decorative touch.
>>> Shop outdoor Easter decoration:
I hope these 5 tips will help you to create natural Easter decor.
Scroll down to discover the gathered selection of DIY to create your minimal Easter decor.
These tutorials are all amazing, but if you ask what are my favorites I would say the foliage eggs and the DIY yarn basket.
Tell me, which one would you like to make?
The picture above: Easy to make Bunny napkin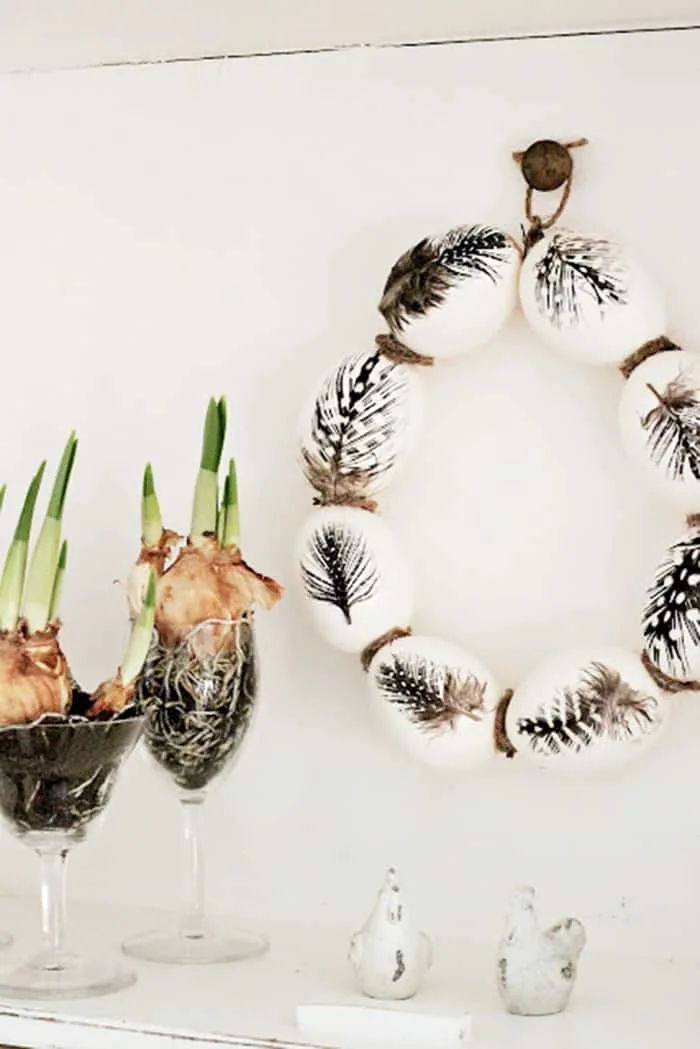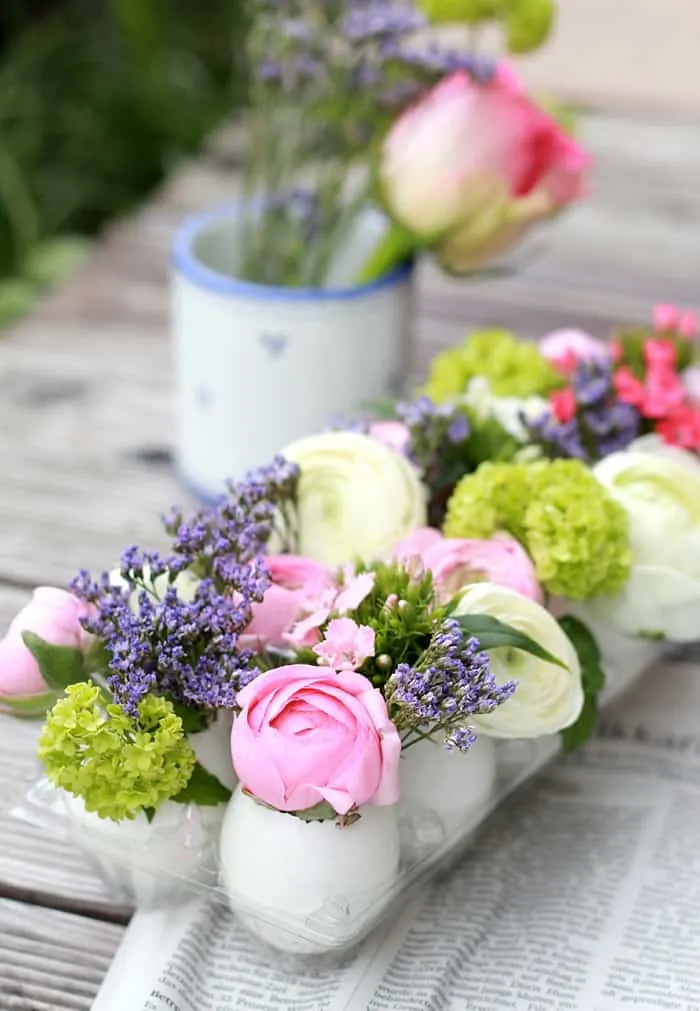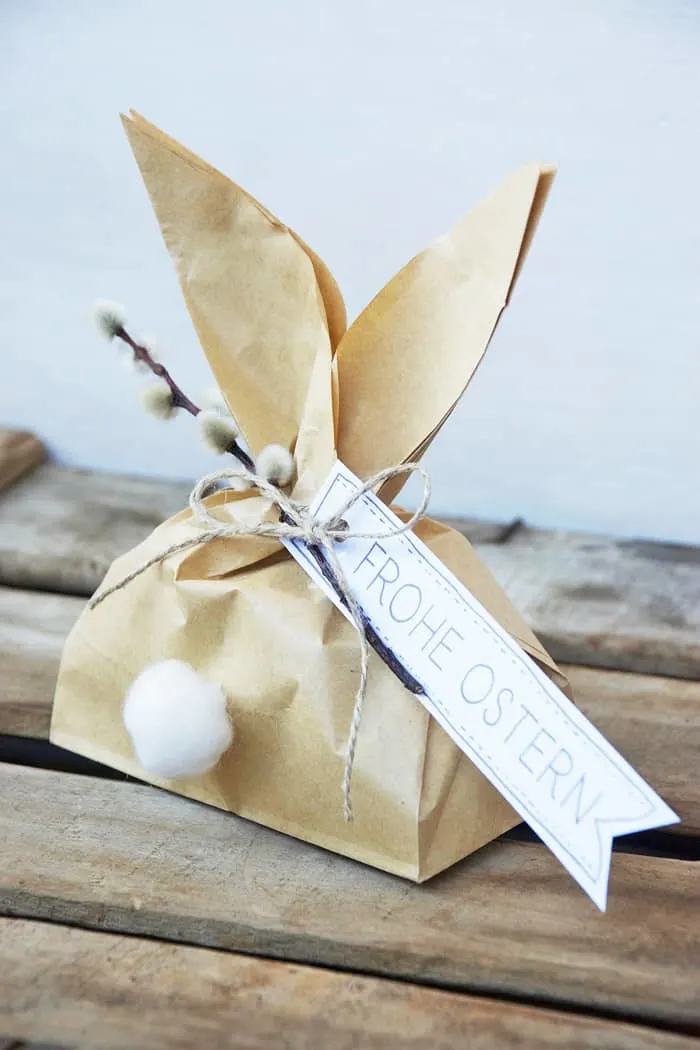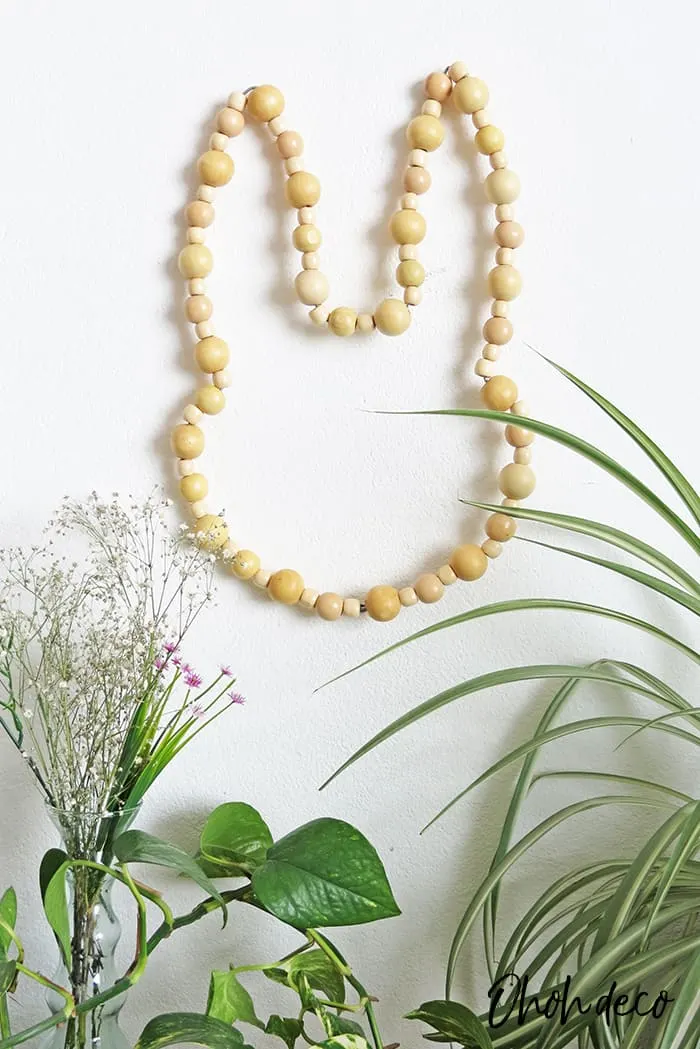 How to make an Easter Bunny Wreath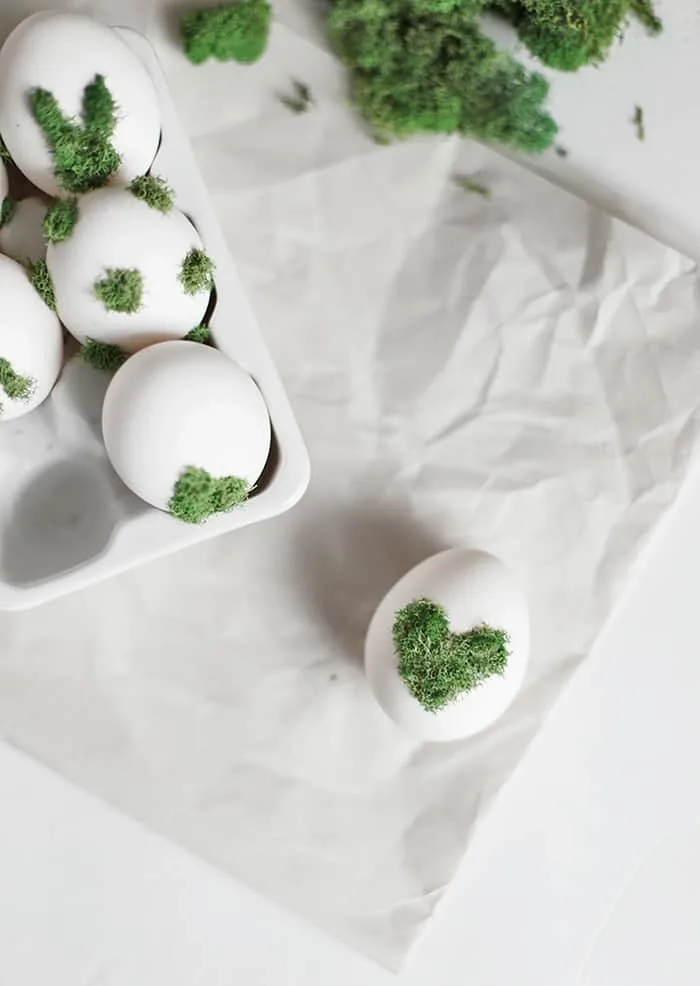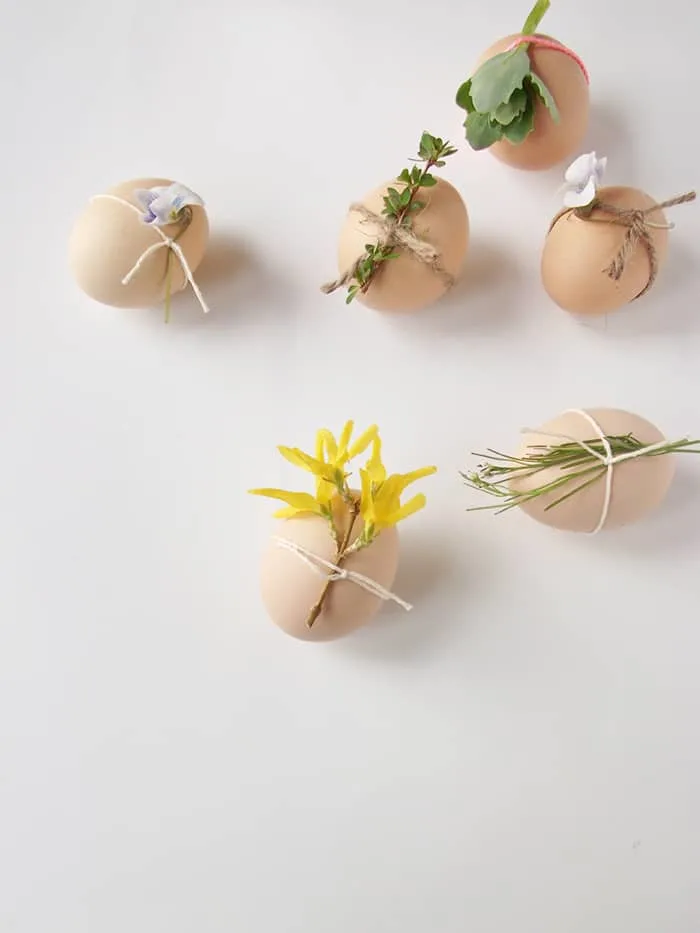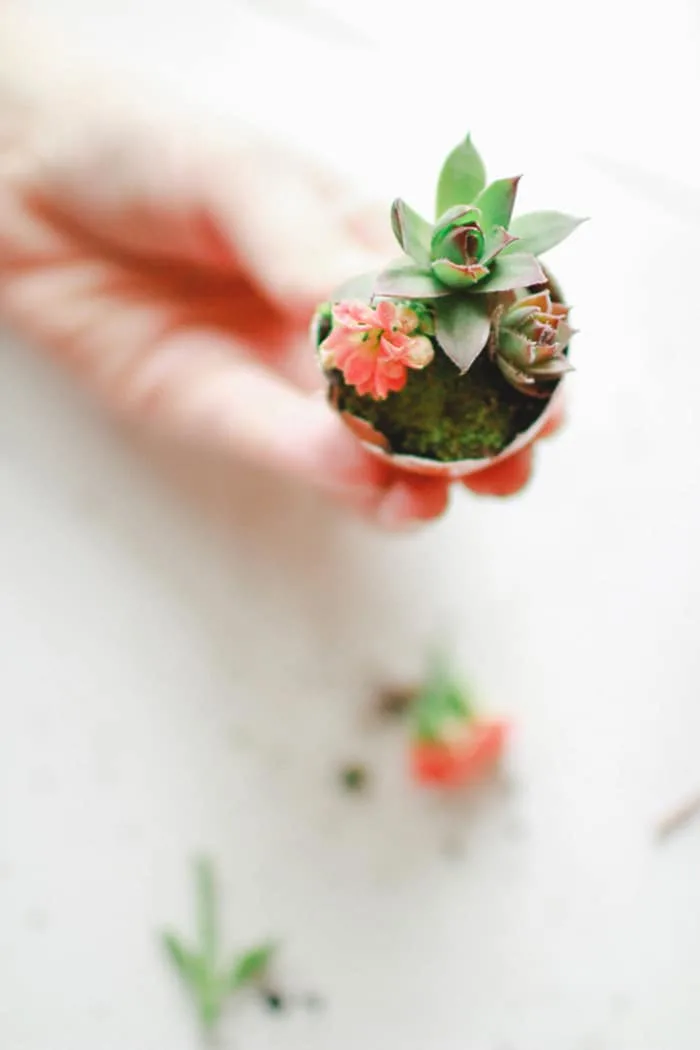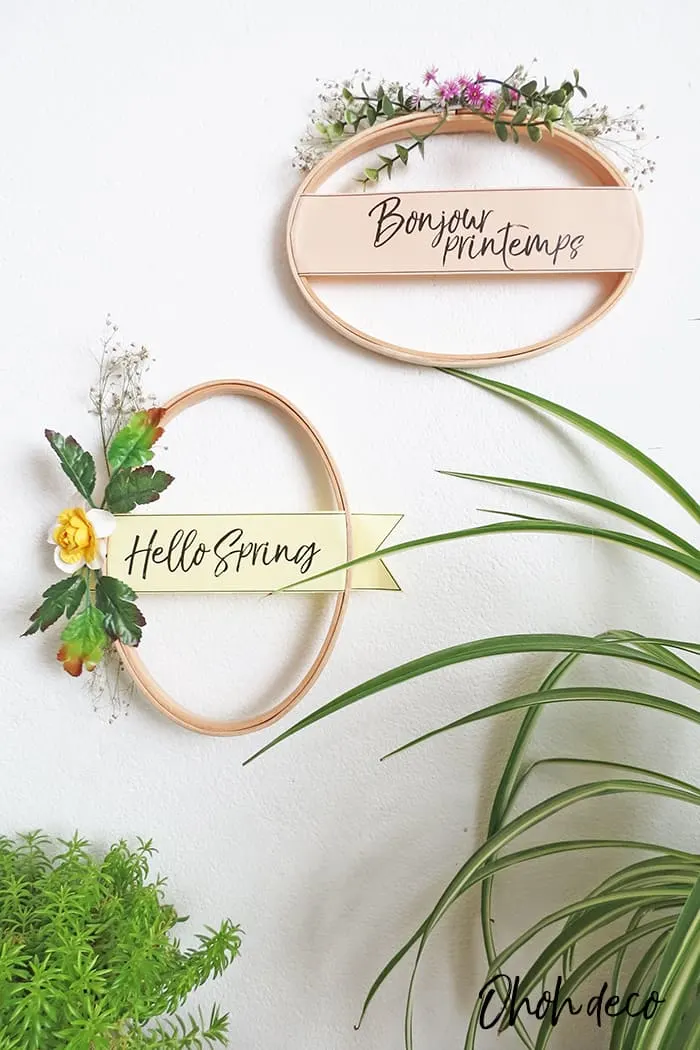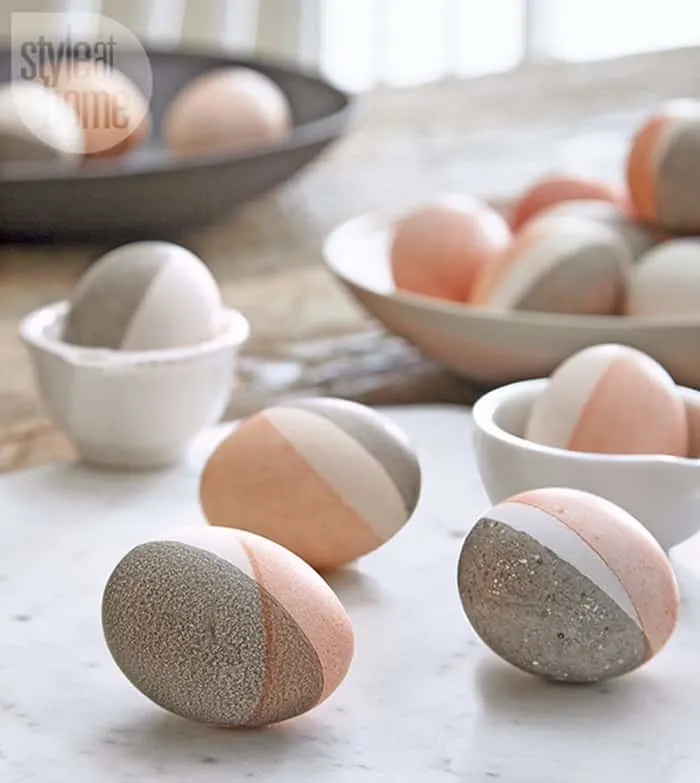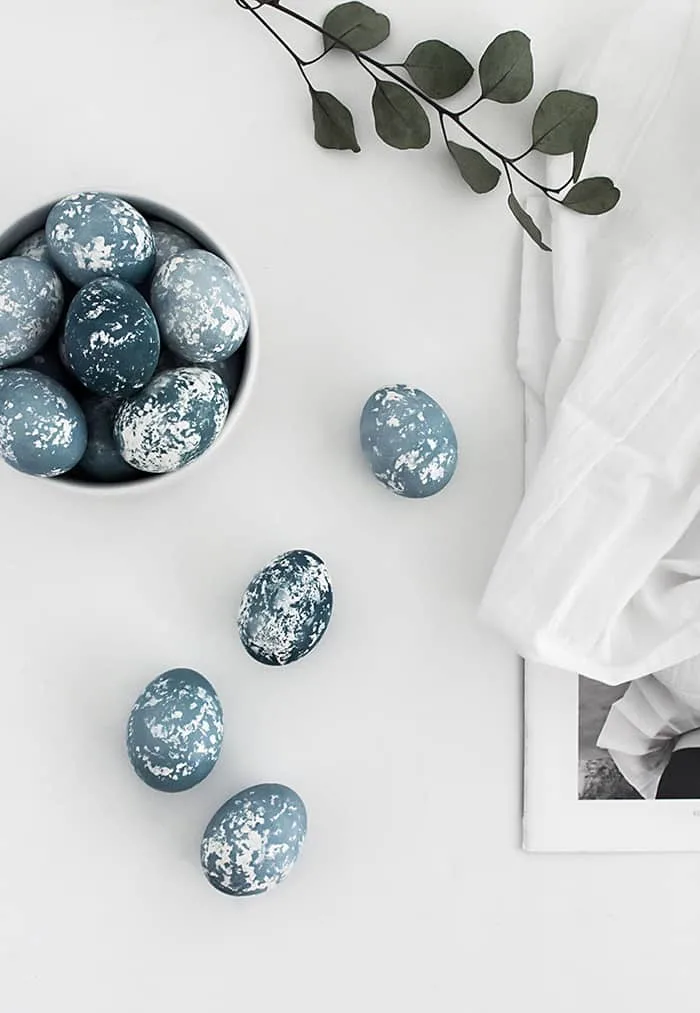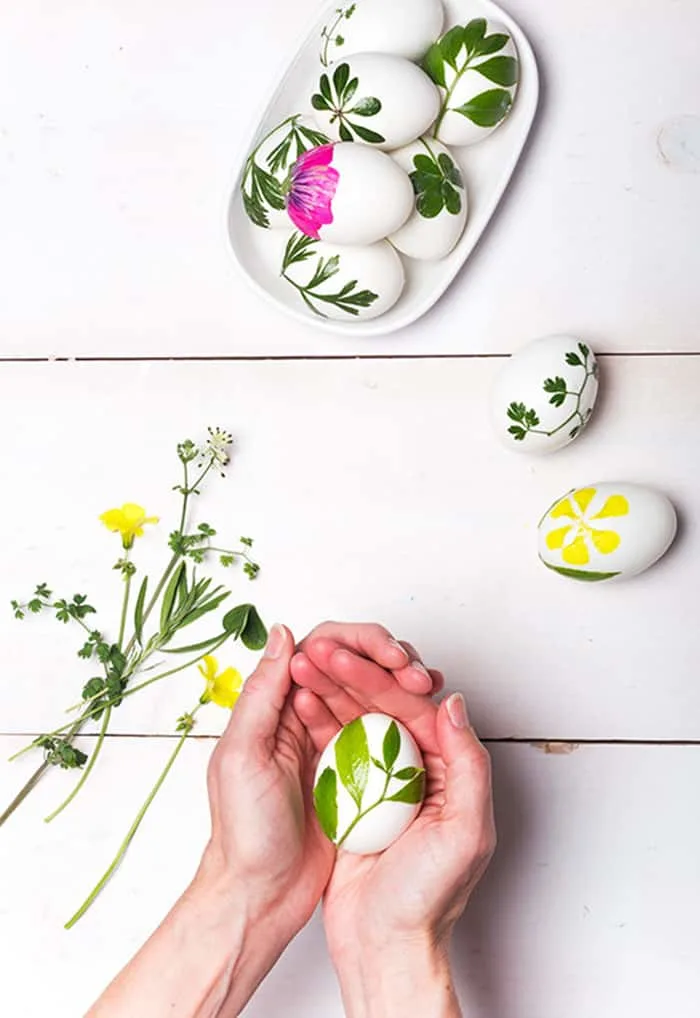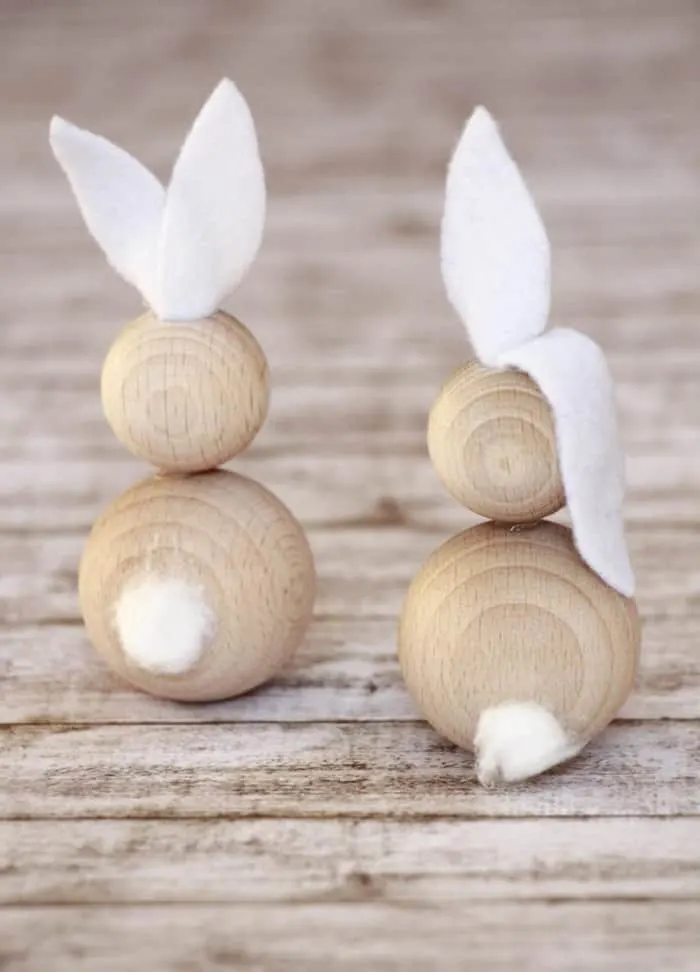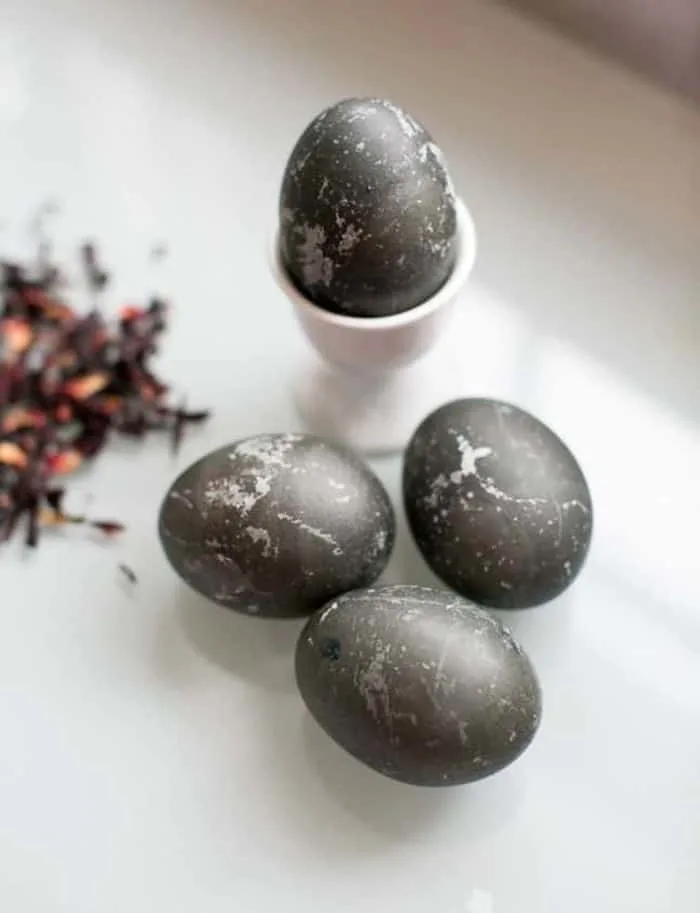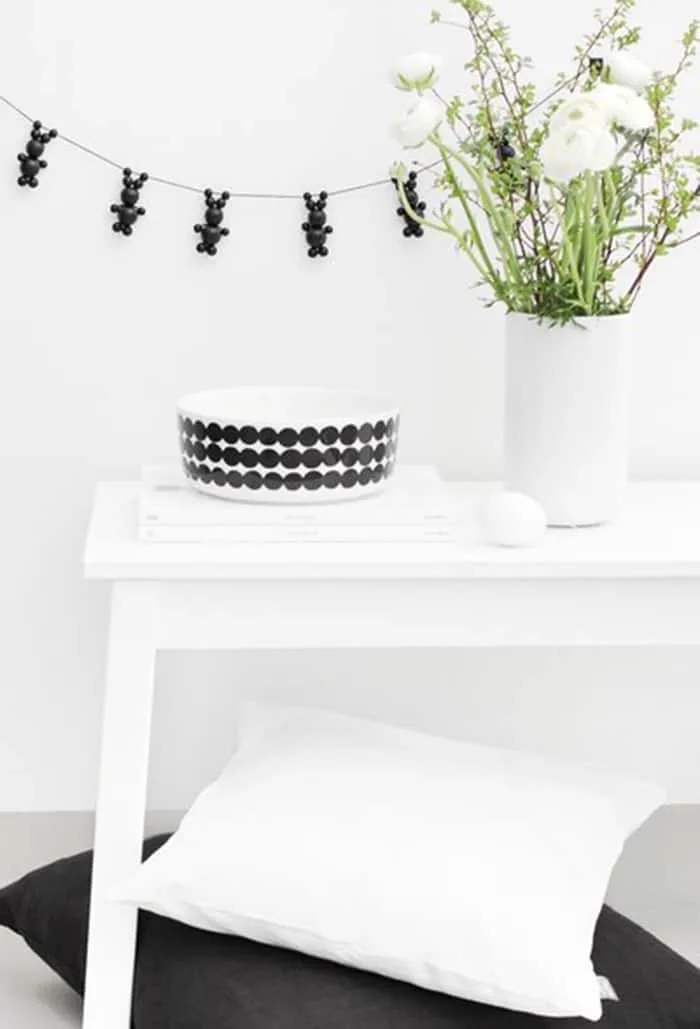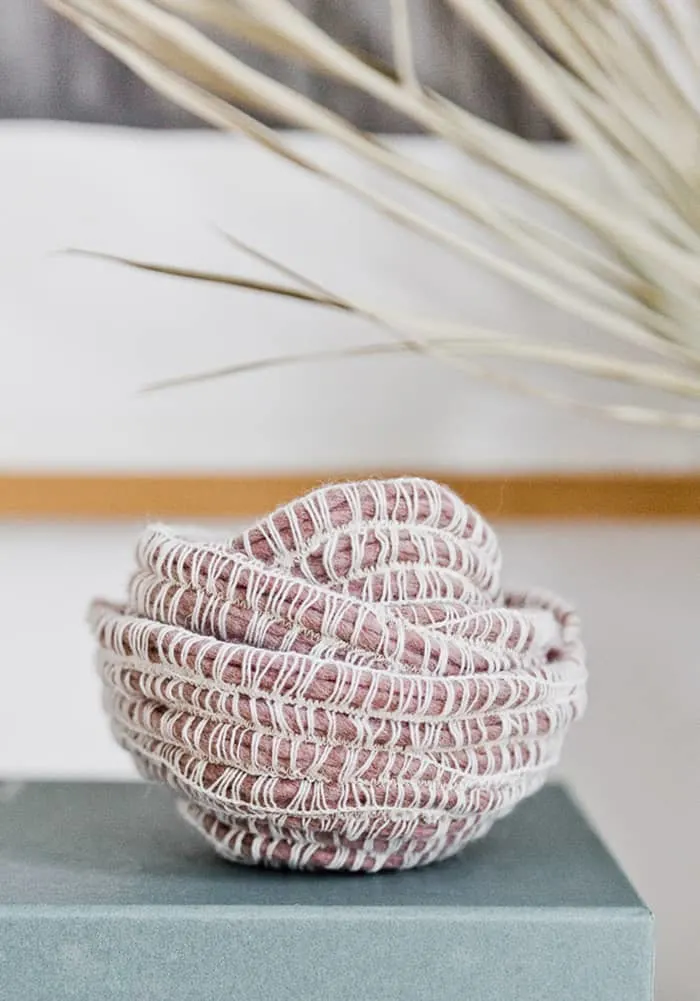 Want to remember it? Save these Modern Easter DIY ideas on your favorite Pinterest board.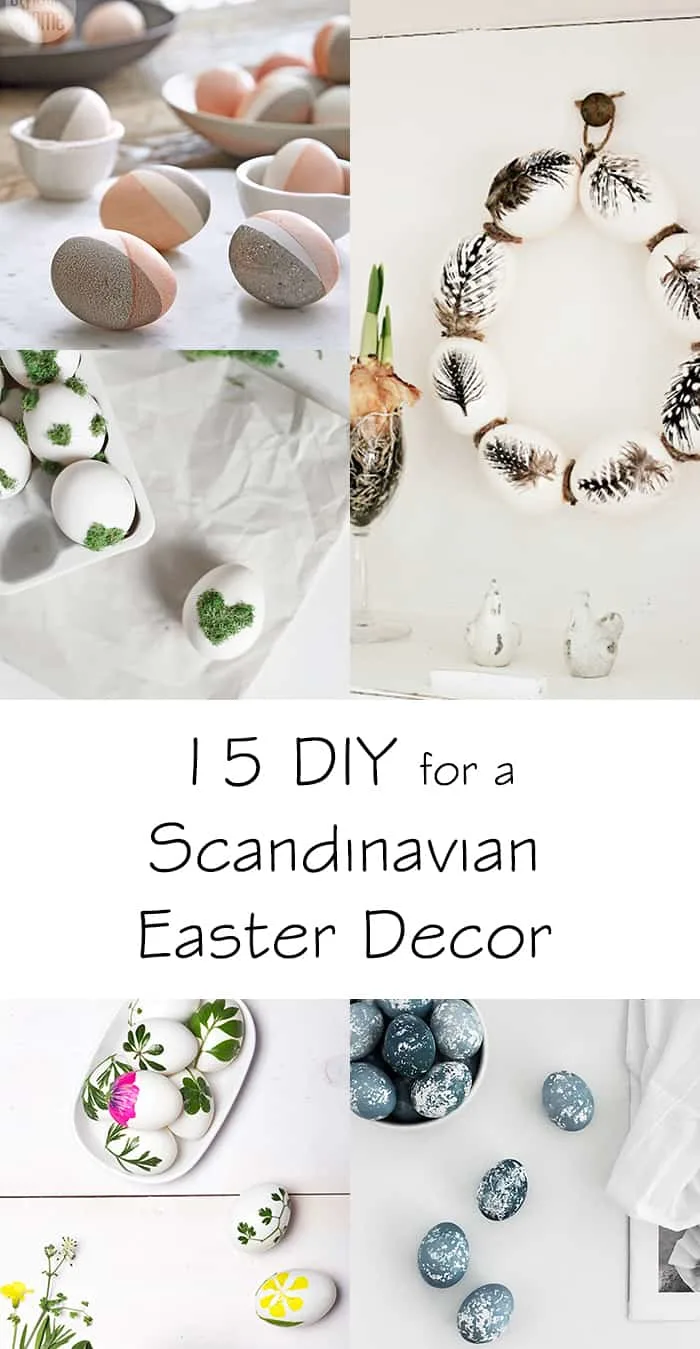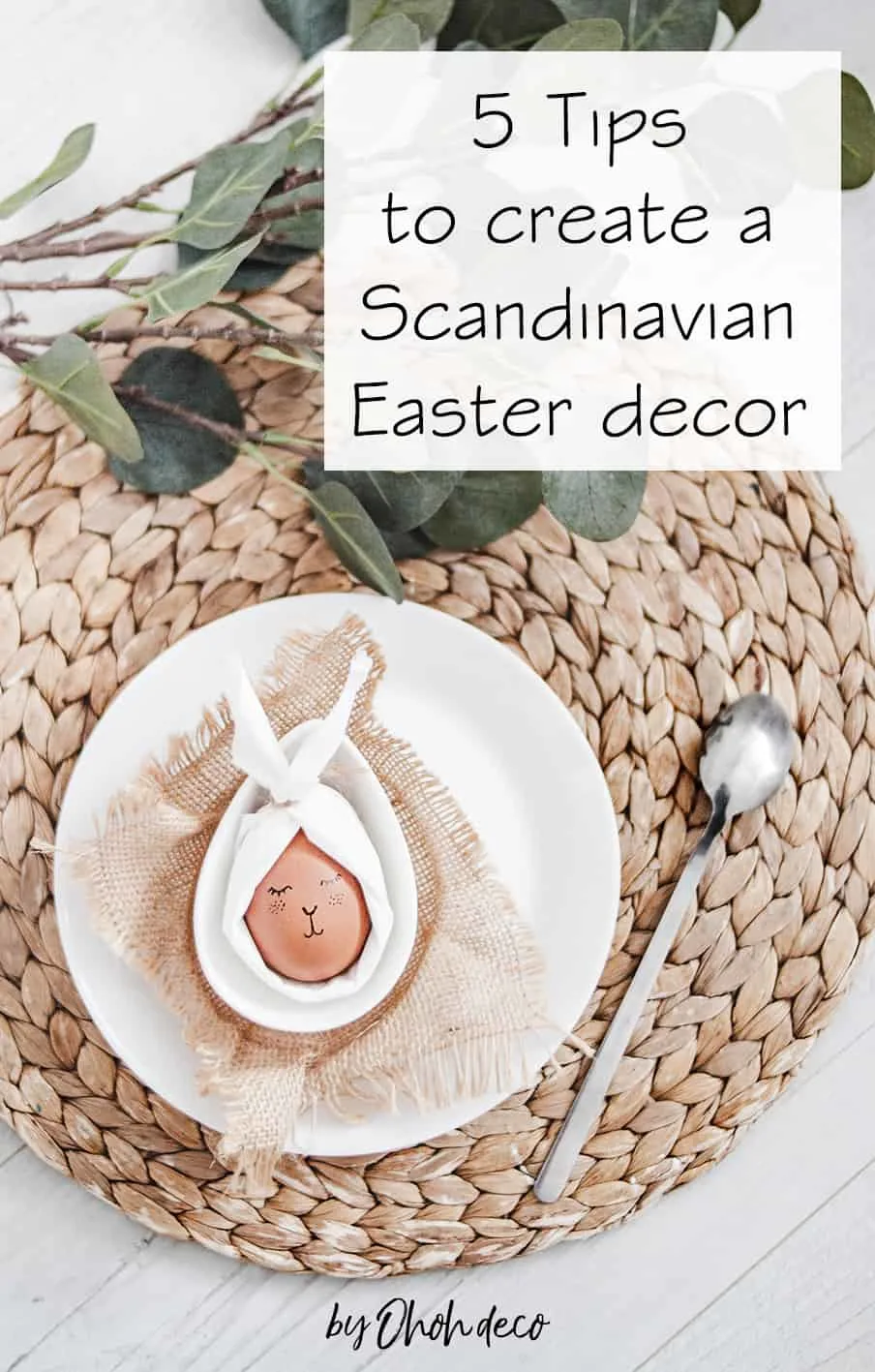 You will find all the tutorials featured in the video on my "Best DIY" page.
Amaryllis