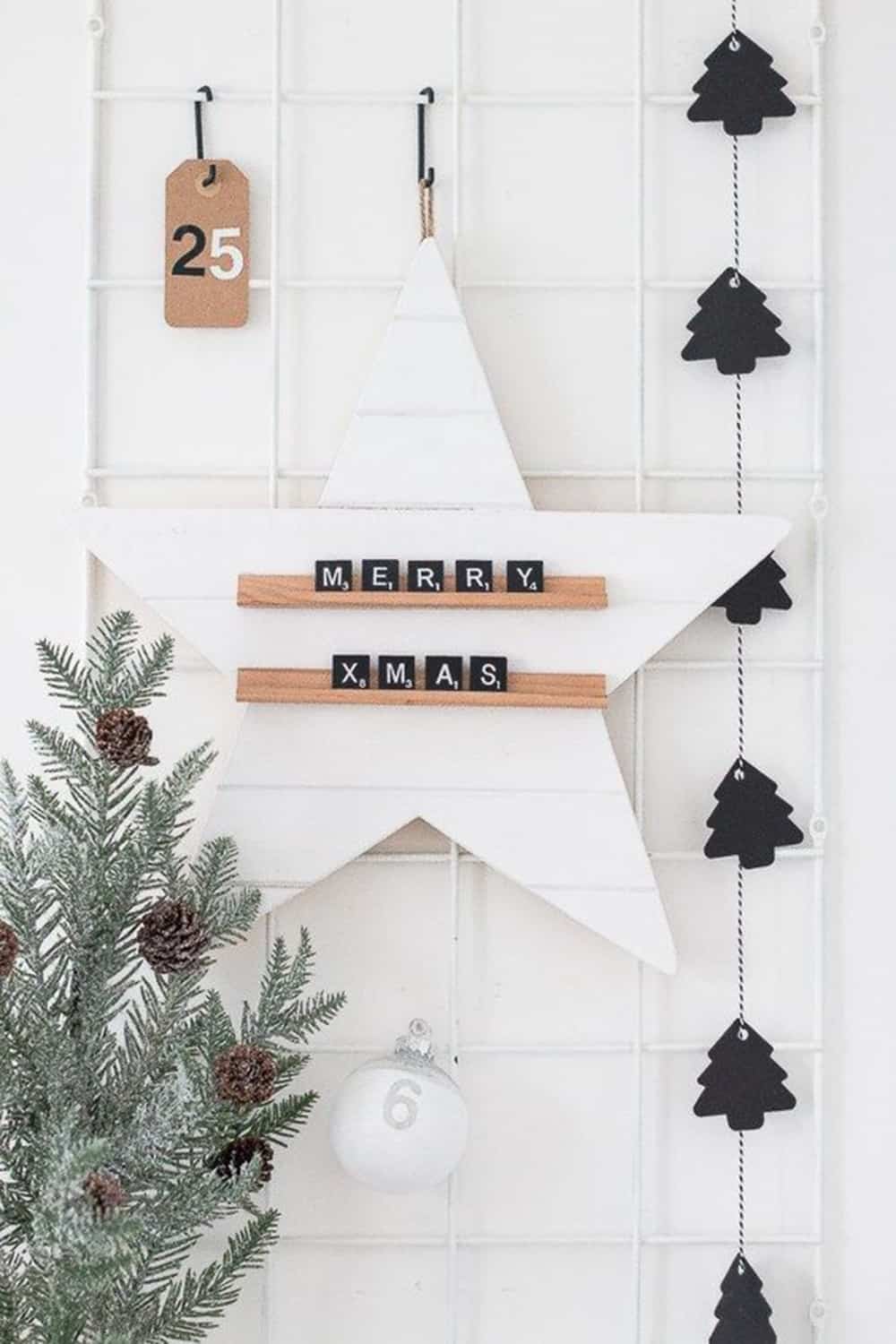 Who dreams about a Scandinavian Christmas? It's never to early to start decorating for Christmas. This year let's have a try decorating with a nordic style.
These minimal decorations perfectly capture the Christmas spirit. Inspiring by Danish and Swedish winter the Scandinavian holiday decor will give your home a cozy winter atmosphere.
[ This post probably contains affiliates links, our full disclosure policy is really boring, but you can read it HERE ]
What makesNordic Christmas decor so special and appreciated? It's modern design and minimalism? It's wooden elements and natural evergreens? It's peaceful and fresh feel? Probably a mix of everything.
Find out the keys to put together a Scandinavian themed Christmas along with some great DIY ideas.
RELATED: How to decorate a Scandinavian Christmas tree
RELATED: 25 easy DIY Scandinavian ornaments
How to create a Scandinavian Christmas decor
There are a few important elements to use if you want to have a Scandinavian Christmas:
1. Neutral color palette:
The main color of your decor will undoubtedly be white, which you can complement with black and silver ornaments. Remember that a minimalist decoration doesn't have to be boring, you can add color and texture with natural elements, such as wood, faux fur, wool, brown paper, or copper.
2. Use Evergreen Plants:
Nothing better than a natural Christmas tree for a perfect Scandinavian Christmas, you can read this article if you are looking for tree decorating ideas. If you don't have room for a big Christmas tree, you can buy a small pine tree and make a cute DIY planter.
You can also hang pine branches on the walls to make a garland or display them in a vase. Eucalyptus branches are also a great option to make a wreath or a table center.
If you like to add a touch of color into your decor, Poinsettia is the perfect seasonal plant to complete your Christmas decor. I especially like the light pink ones.
3. Choose the right ornaments:
When it comes to picking minimal ornaments for your Nordic decor prefer the ones made out natural textures like wood, yarn, leather, felt, clay or straw.
Stay away from bright and glittery decorations. If you still like to add some glow you can pick some silver or copper ornaments to complete your decor.
4. Incorporate warm textures:
Adding texture is a very important part of your decor. Try to work with the same neutral color palette you started with and don't hesitate to add several throws, pillows, and rugs. Your favorite materials will be faux fur and wool of course.
The idea is to add as much coziness as possible and makes you want to cuddle all winter long in your couch.
5. Lighting and candles
Nordic light is what makes Scandinavian Christmas so special. You want to reproduce this atmosphere to your home using candles and cord lights. Display candles in groups, on a dresser, as a table centerpiece, or on a window sill.
You can also use cord lights, and not only in the Christmas tree, hang them on the wall or lay them on a countertop to create subdued lighting.
I hope these 5 tips will help you to create a natural Christmas decor. Scroll down to discover the gathered selection of DIY to add your personal touch to your Nordic decoration.
5 gorgeous sets of Scandinavian Christmas ornaments you can buy online:
A Swedish Christmas: Simple Scandinavian crafts and DIY decorations
These 15 tutorials are all amazing, but if you ask what are my favorites I would say the framed holiday sign and the cinnamon himmeli ornament.
Tell me, which one would you like to make?
RELATED: Make a Gingerbread Christmas village with cardboard
RELATED: A pop sticks Christmas garland
Picture above: Star message board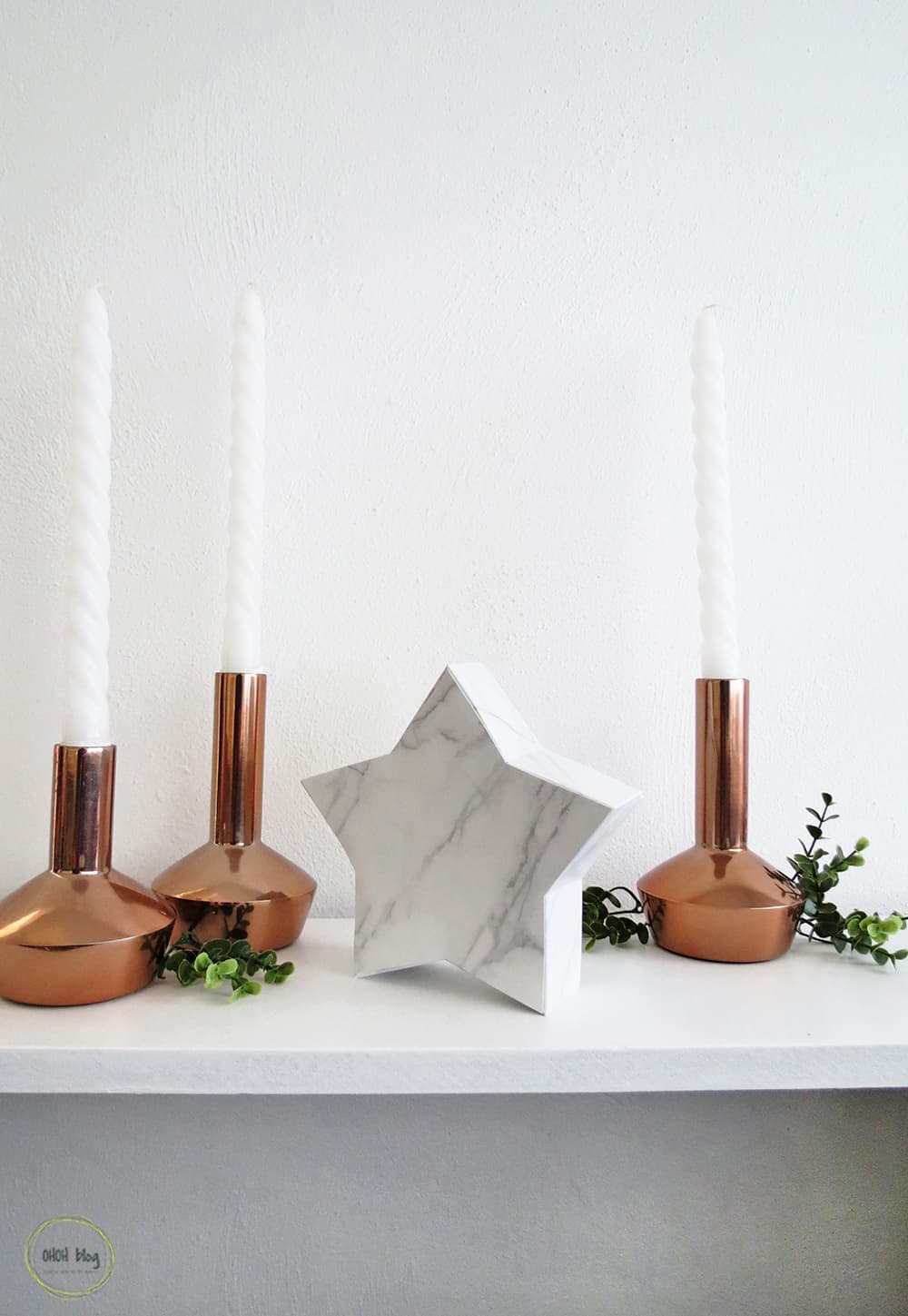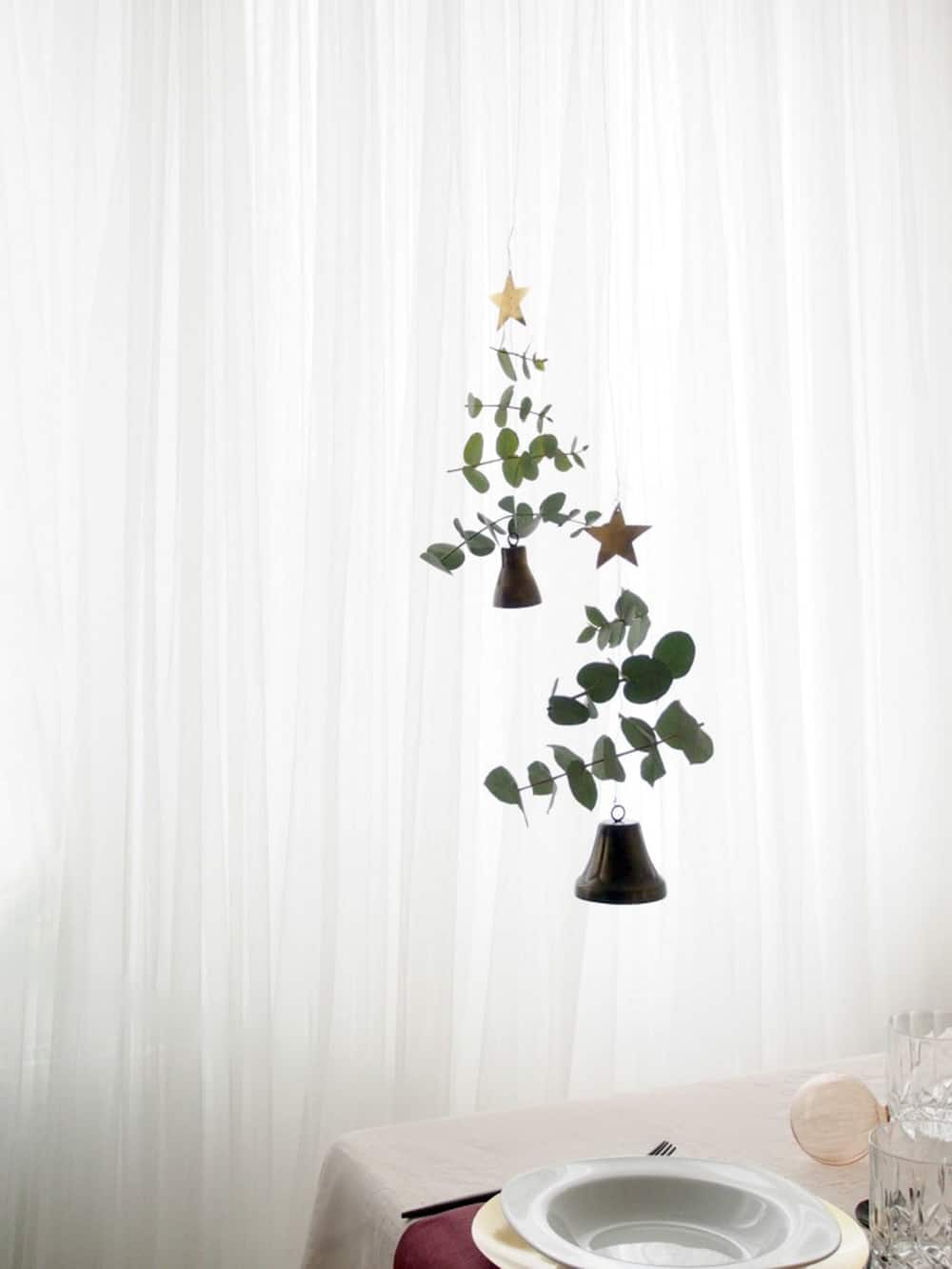 Last minutes Christmas decorations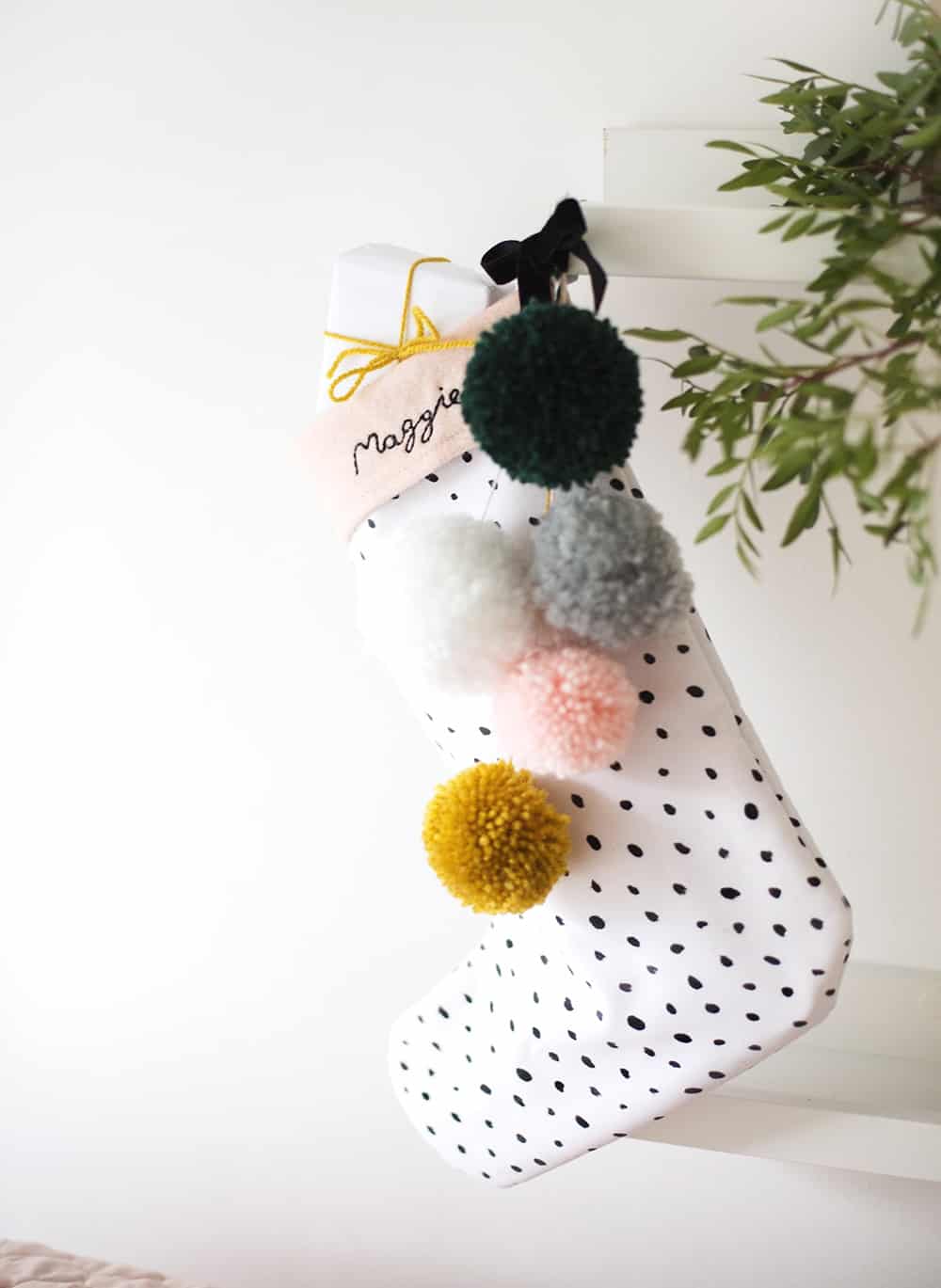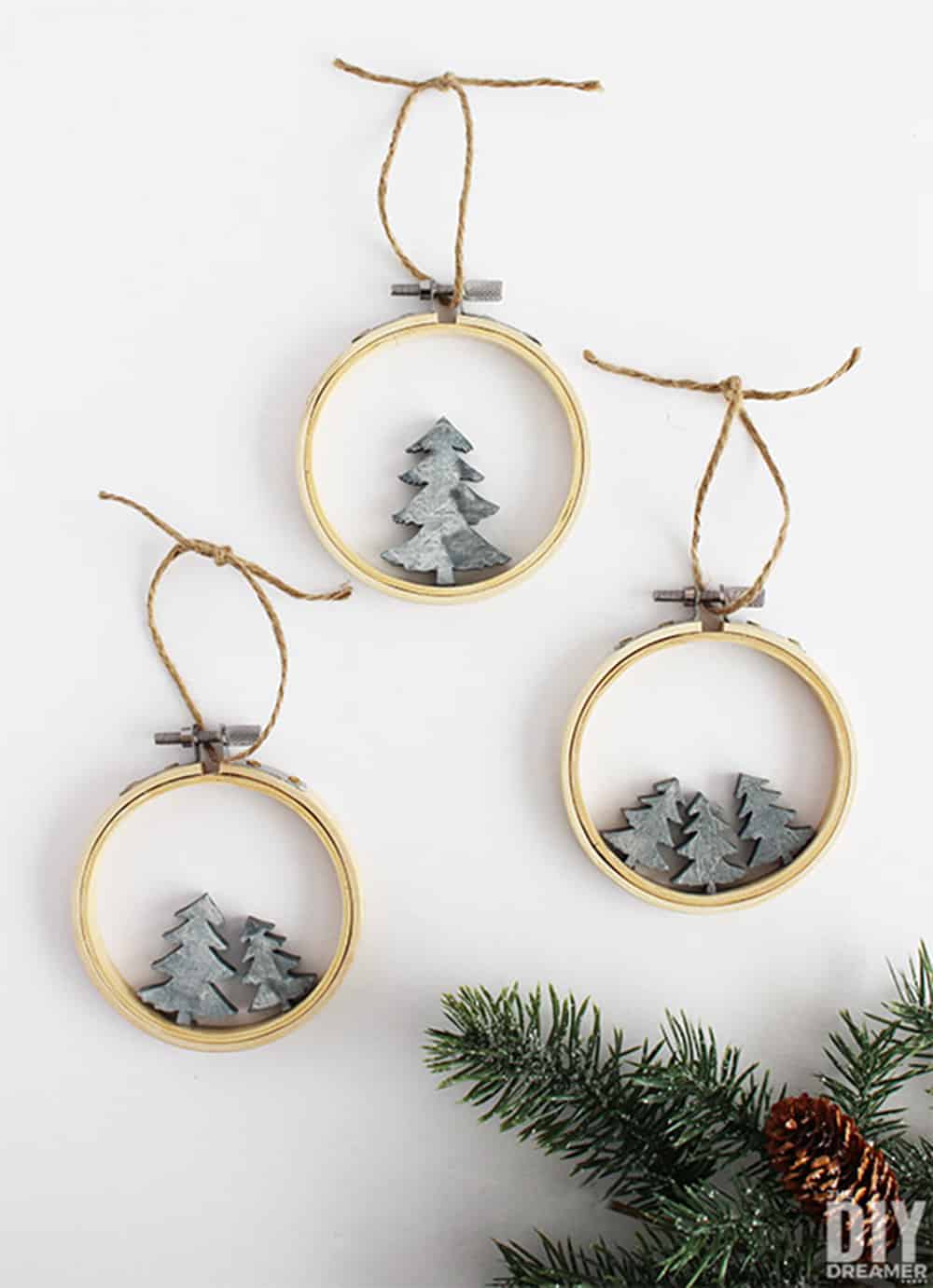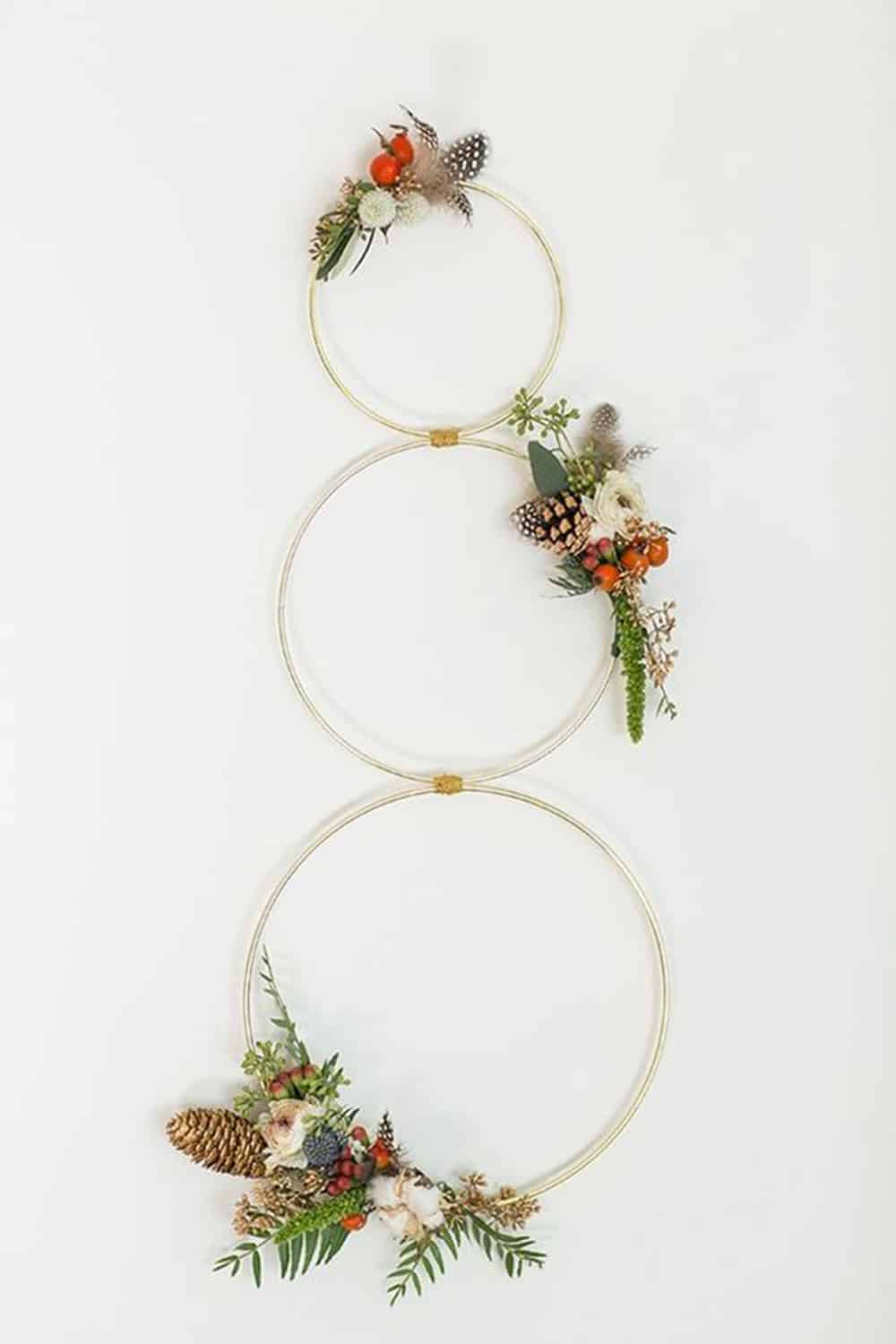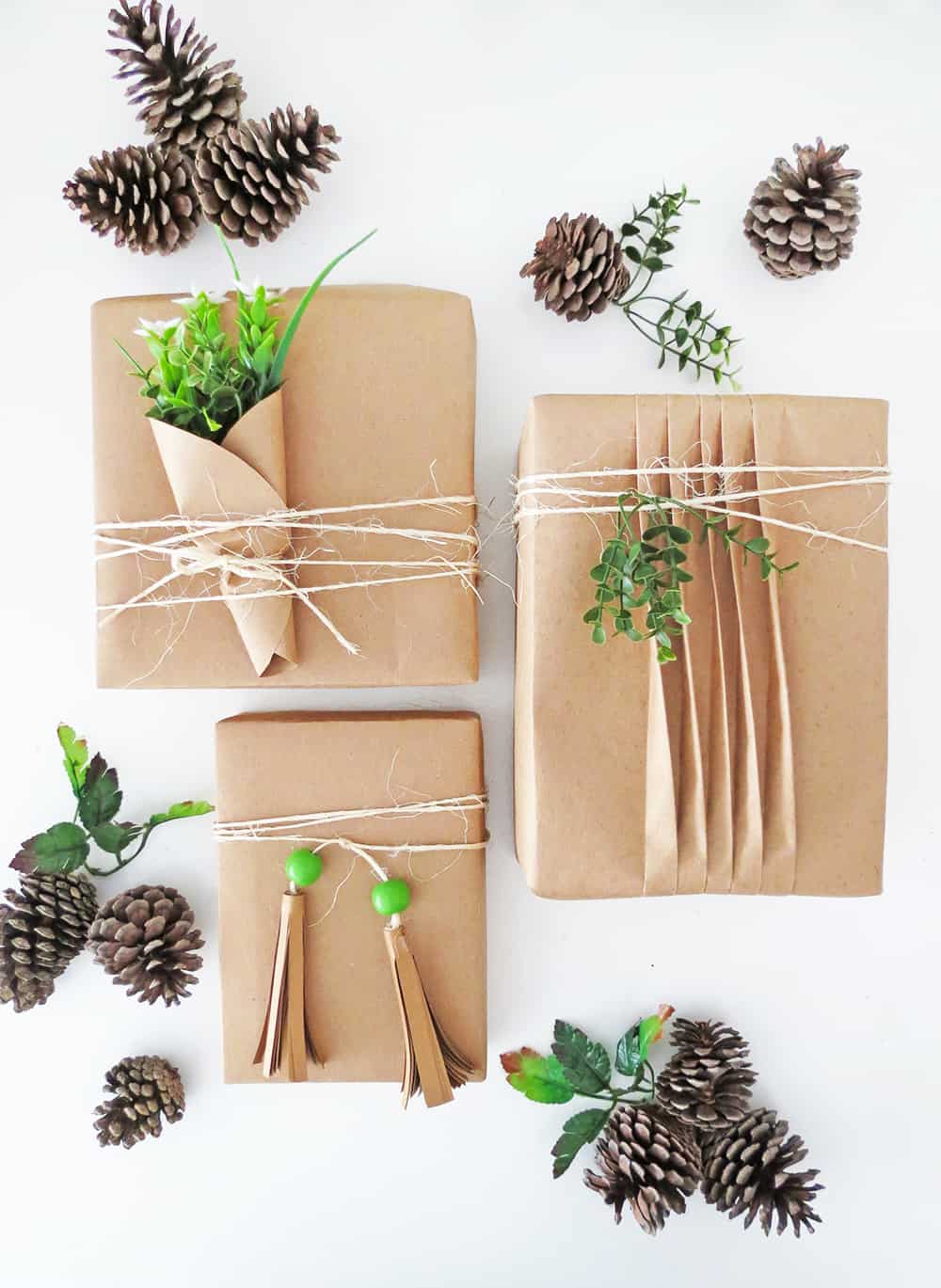 3 Ways to wrap gifts with brown paper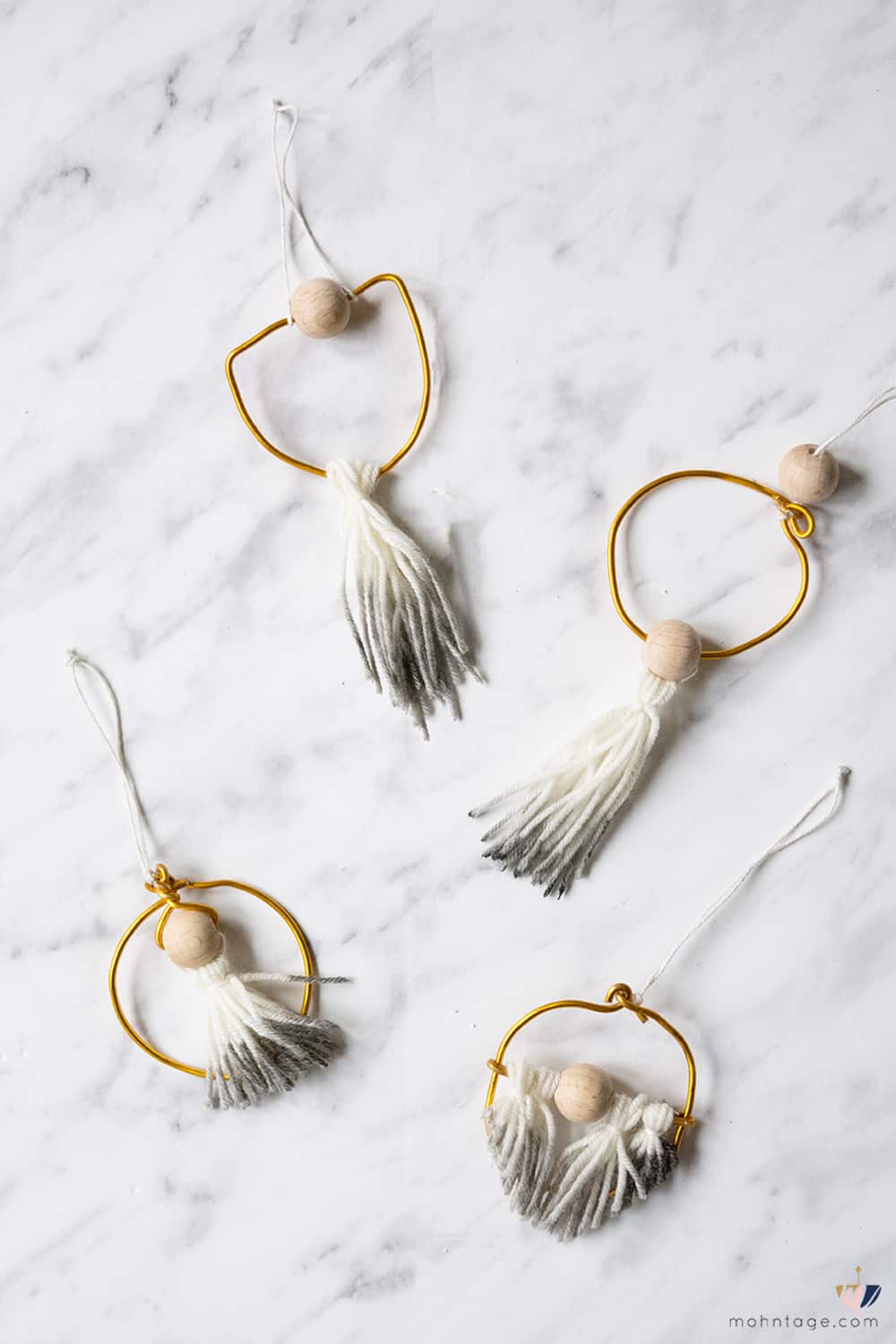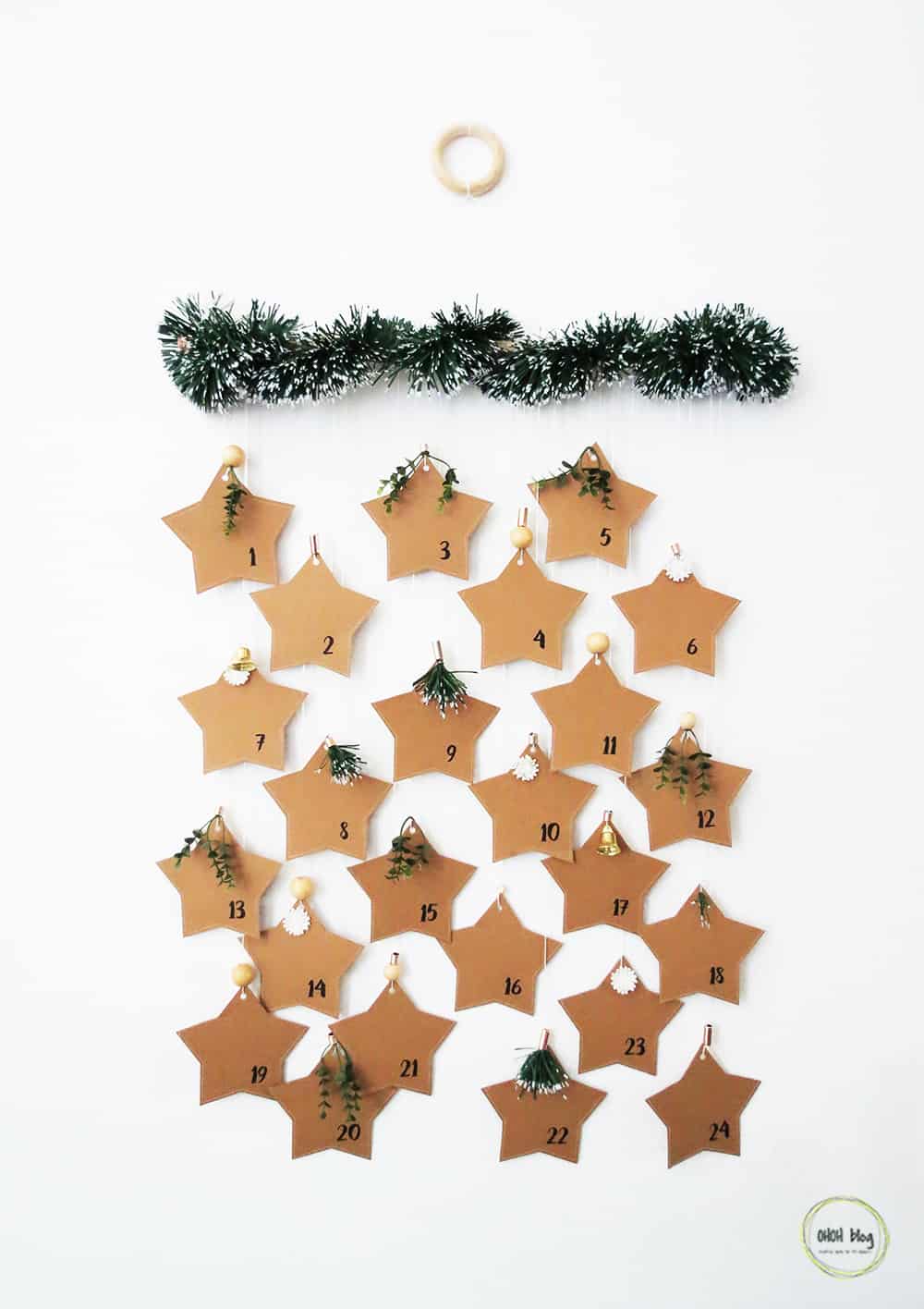 DIY paper star advent calendar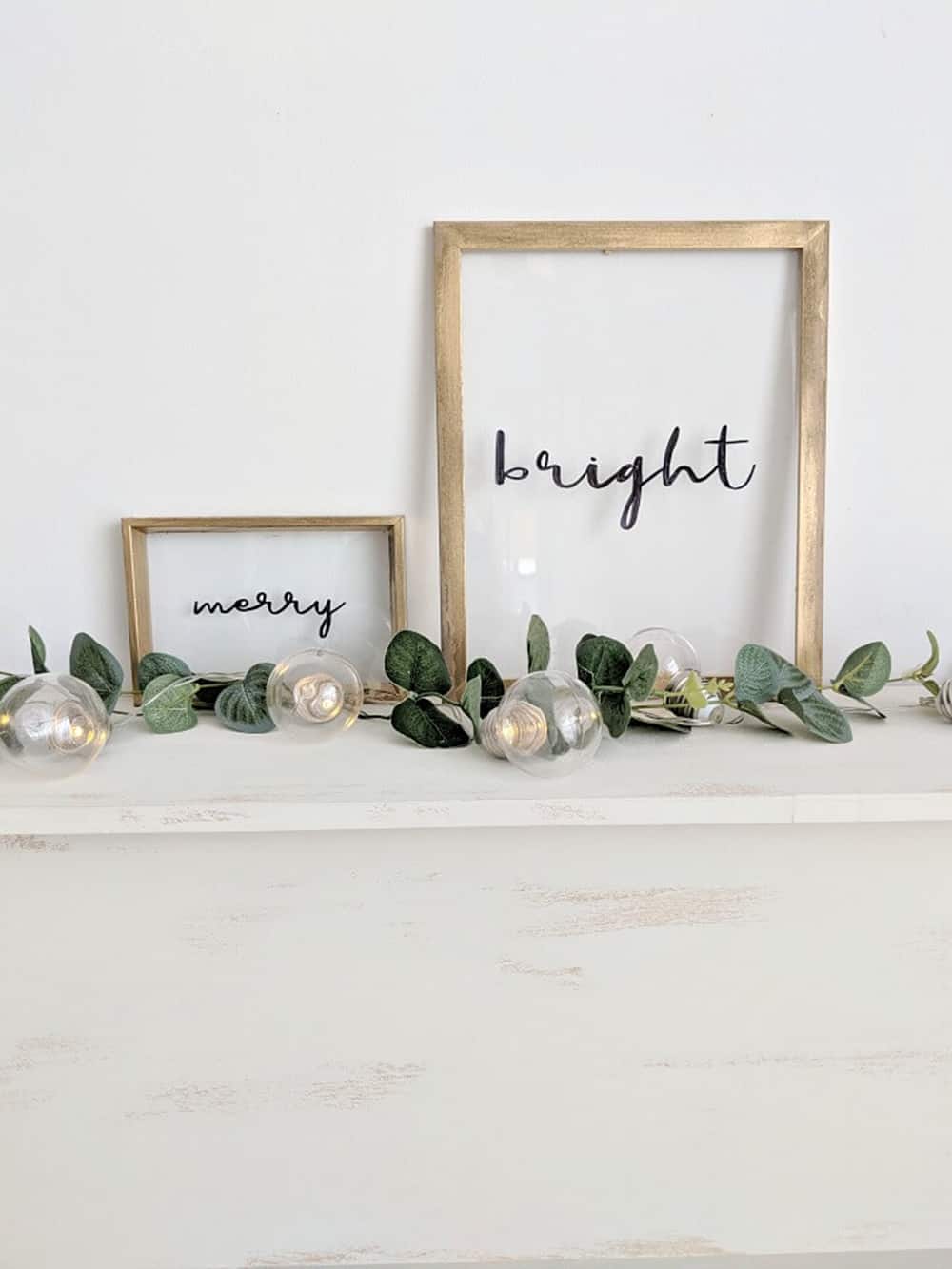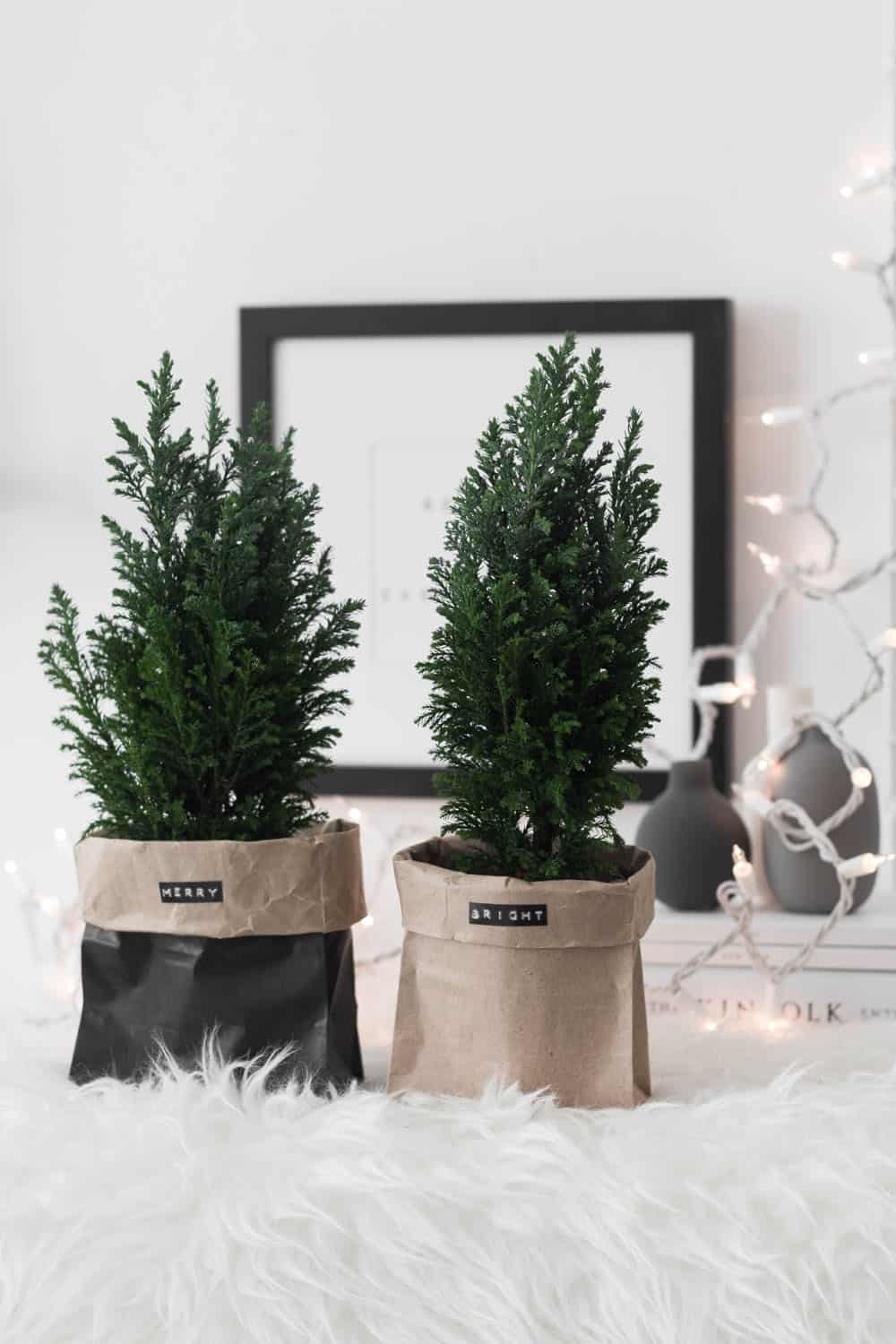 DIY paper bag for Christmas tree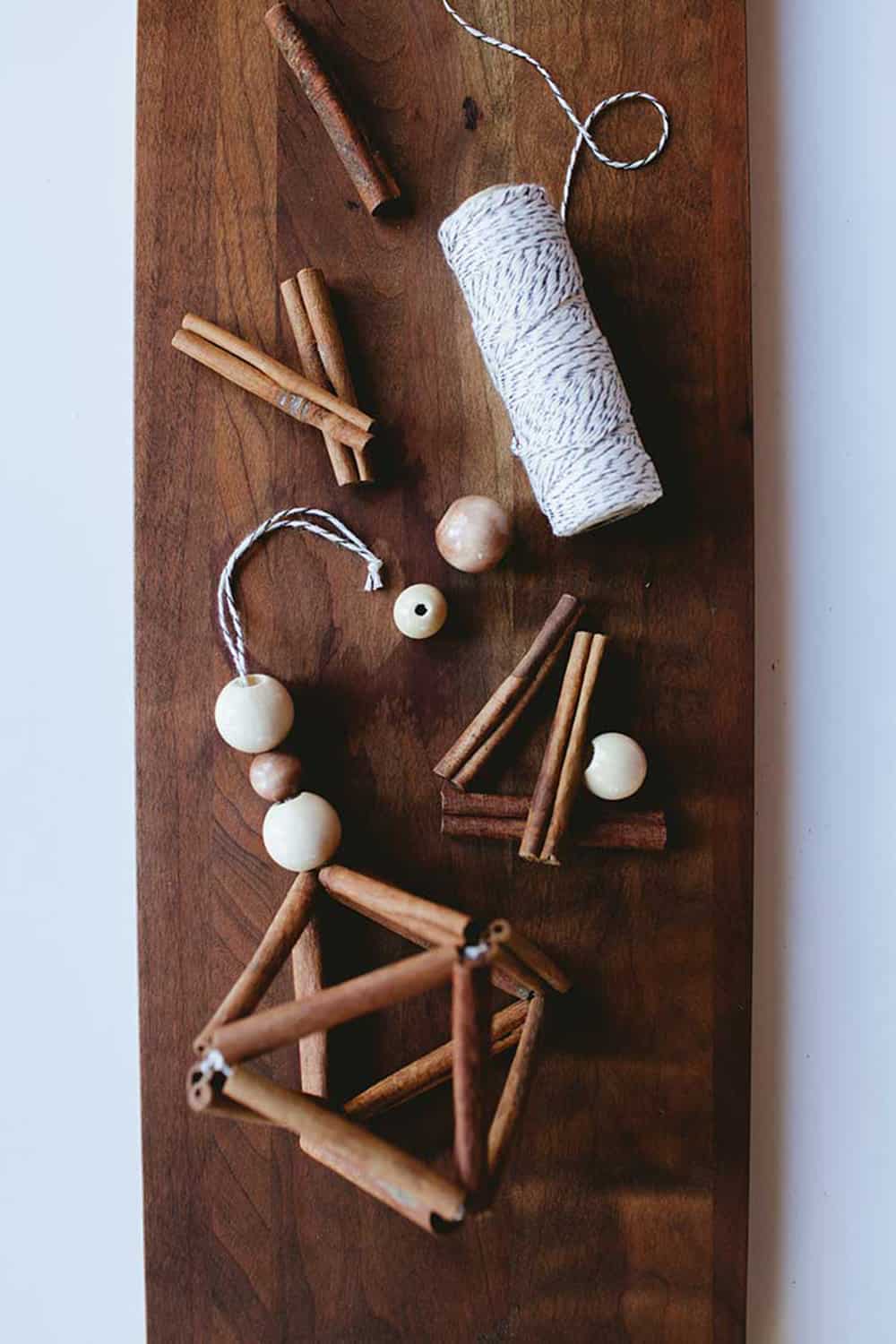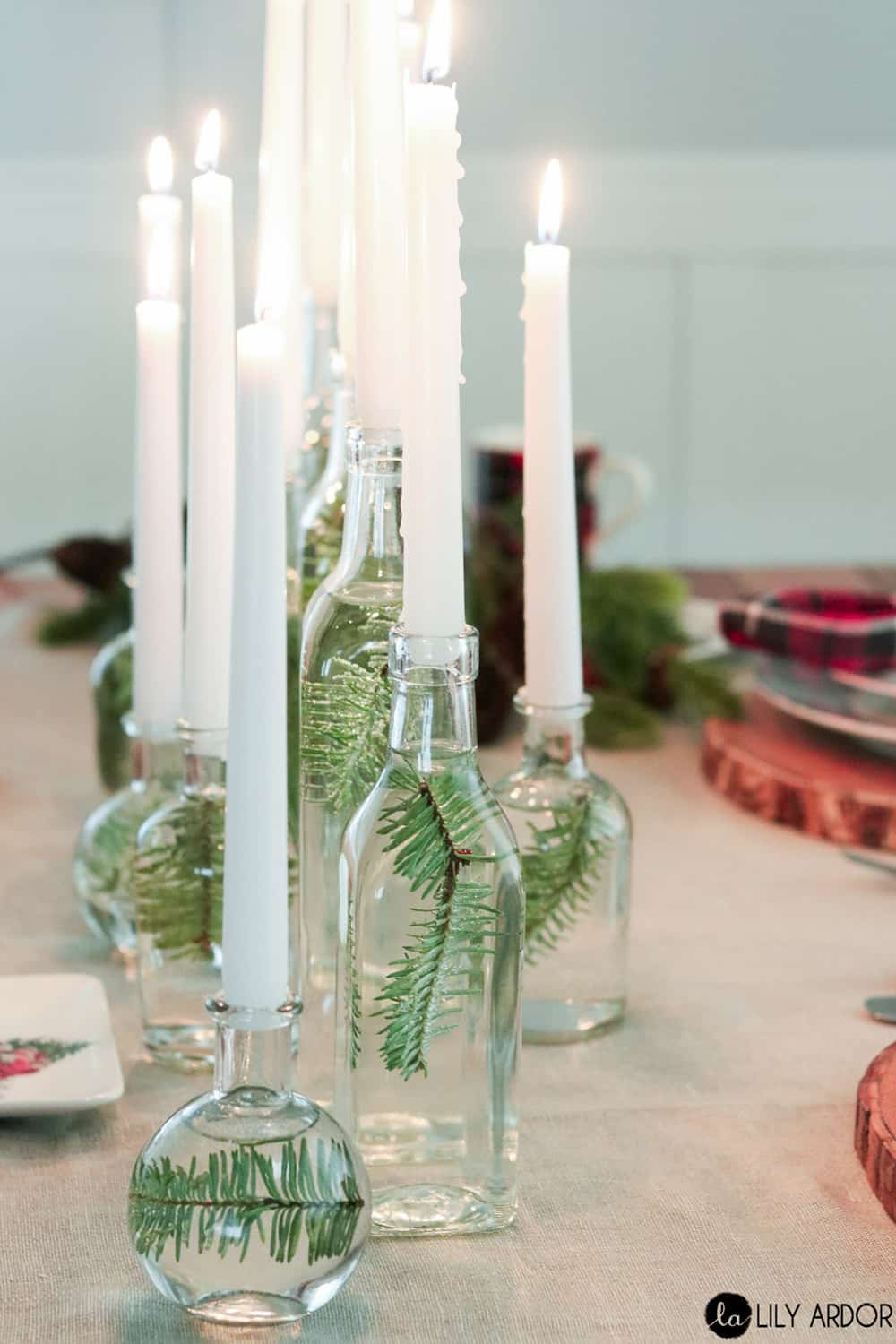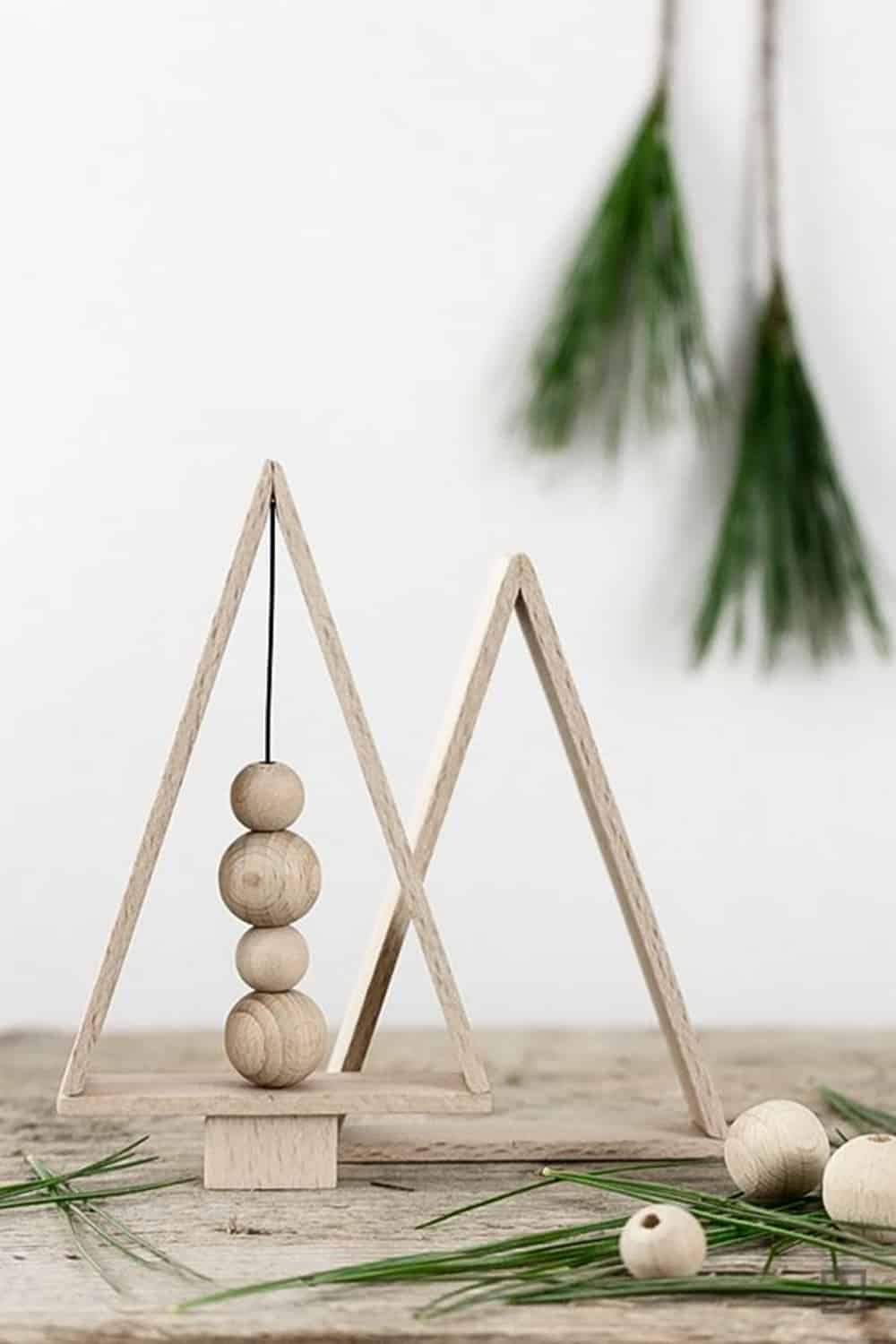 I really want a peaceful Christmas time, so Scandinavian decor it's what I'm going for. My kids love bright lighting, loud Christmas songs, and glittered ornament that burns the optic nerve…but we are not going that way this year.
I want a natural Nordic Christmas decor. Hopefully, I can get them involved to make some decorations too because it's what Christmas is about: spending time together!
When do you use to take your Christmas decor out of the boxes? I usually start decorating the house at the beginning of December. This year I have a few craft ideas in mind, like a cool advent calendar, and I really want to take the time to make them so I will start early.
I don't want to rush to put our winter decor, so I will be adding decorations here and there during November and finishing with the tree at the beginning of December.
I think it's the first year I'm planning all Christmas things ahead…I just want to take the time, enjoying making the Christmas decor with the kids involve and not stressing everyone because we are in a rush.
Want to remember it? Save these DIY to create a Scandinavian Christmas decor into your favorite Pinterest Board.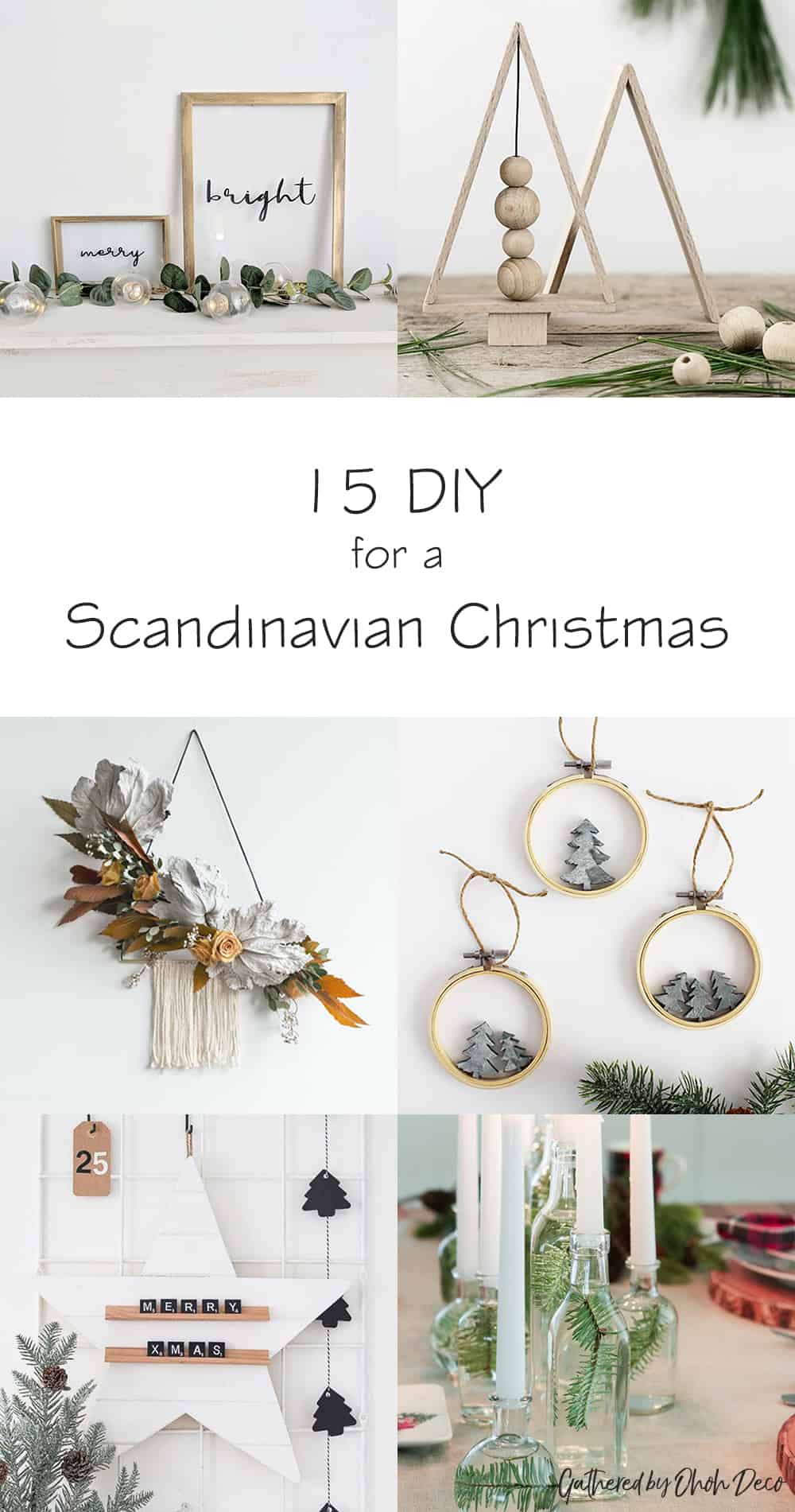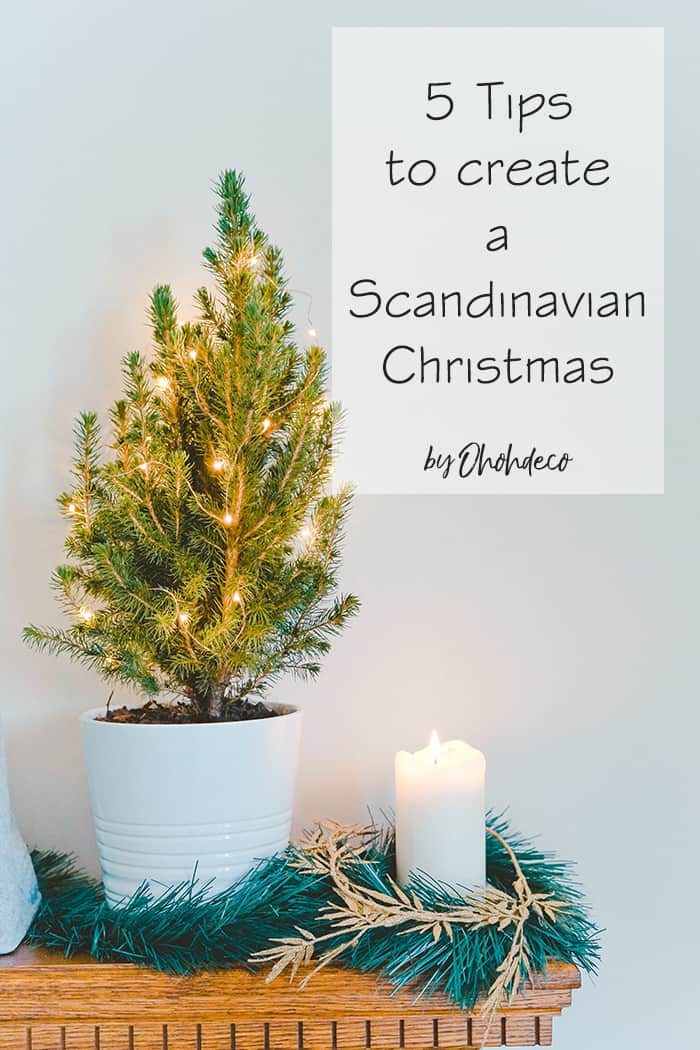 Amaryllis