I'm so happy to finally share my last sewing project with you! It's a very funny cushion to sew.
The pillow is made with fleece and faux sheepskin fabric, so it's very soft. The cushion is 18 inches in diameter. It's a quite simple sewing project to make.
[ This post probably contains affiliate links, our full disclosure policy is really boring, but you can read it HERE ]
I was planning to use it on the couch, just like a regular pillow, but my little girl grabbed it, put it on the floor and she seems very pleased to use it that way. As you can see in the pictures below, it also makes a great floor cushion for kids.
The pillow is soft and cute like a soft toy.
It's perfect for a kid's bedroom or a playroom. Even growing up can enjoy it in a couch, ´cause we also like lying on cute cushion.
RELATED: Succulent pillow pattern
RELATED: How to sew a zippered pillow cover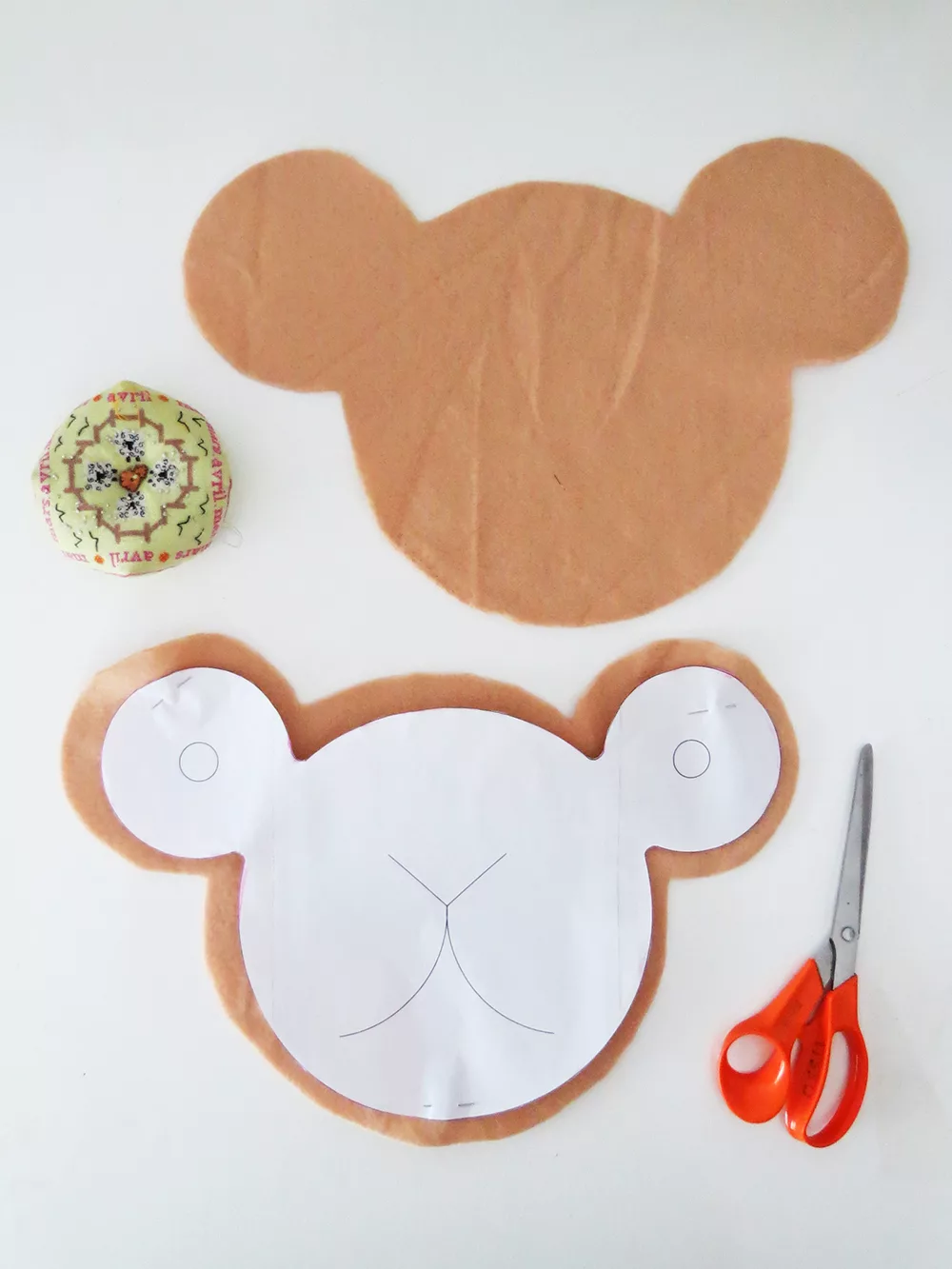 Llama pillow pattern
You will need a few supplies to make this cushion:
Get the pattern in my shop and start sewing your llama pillow!

Once you complete payment you will receive an email with a link to download the full PDF.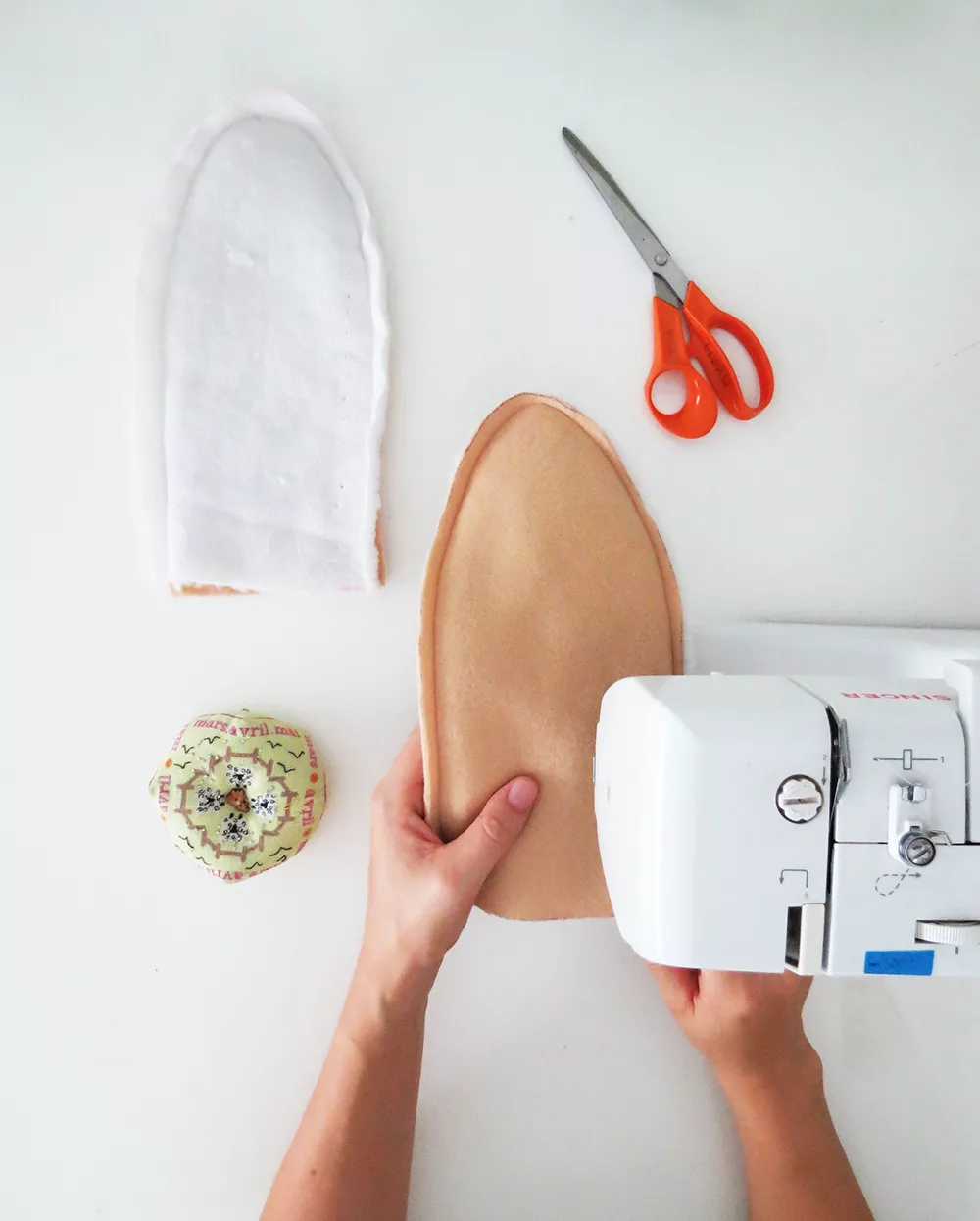 How to sew a Llama shaped cushion
The pattern and the full step by step are available in my shop. The pattern is an instant download you can print on US letter size paper. The step-by-step tutorial is similar to what you are used finding on my blog: extensive written explanations along with detailed pictures.
If you like to see an example of one of my sewing tutorials, have a look at this DIY round pillow with a handle.
You can print the tutorial or just keep the PDF file on your computer, so you will always have the pattern and explanations on hand if you decide to make more than one pillow.
The llama cushion is quite simple to achieve, so it's perfect for everyone, even beginner! It will take 2-3 hours to complete it. It was a very fun cushion to make, I hope you will enjoy it as much as I did.

RELATED: Santa pillow pattern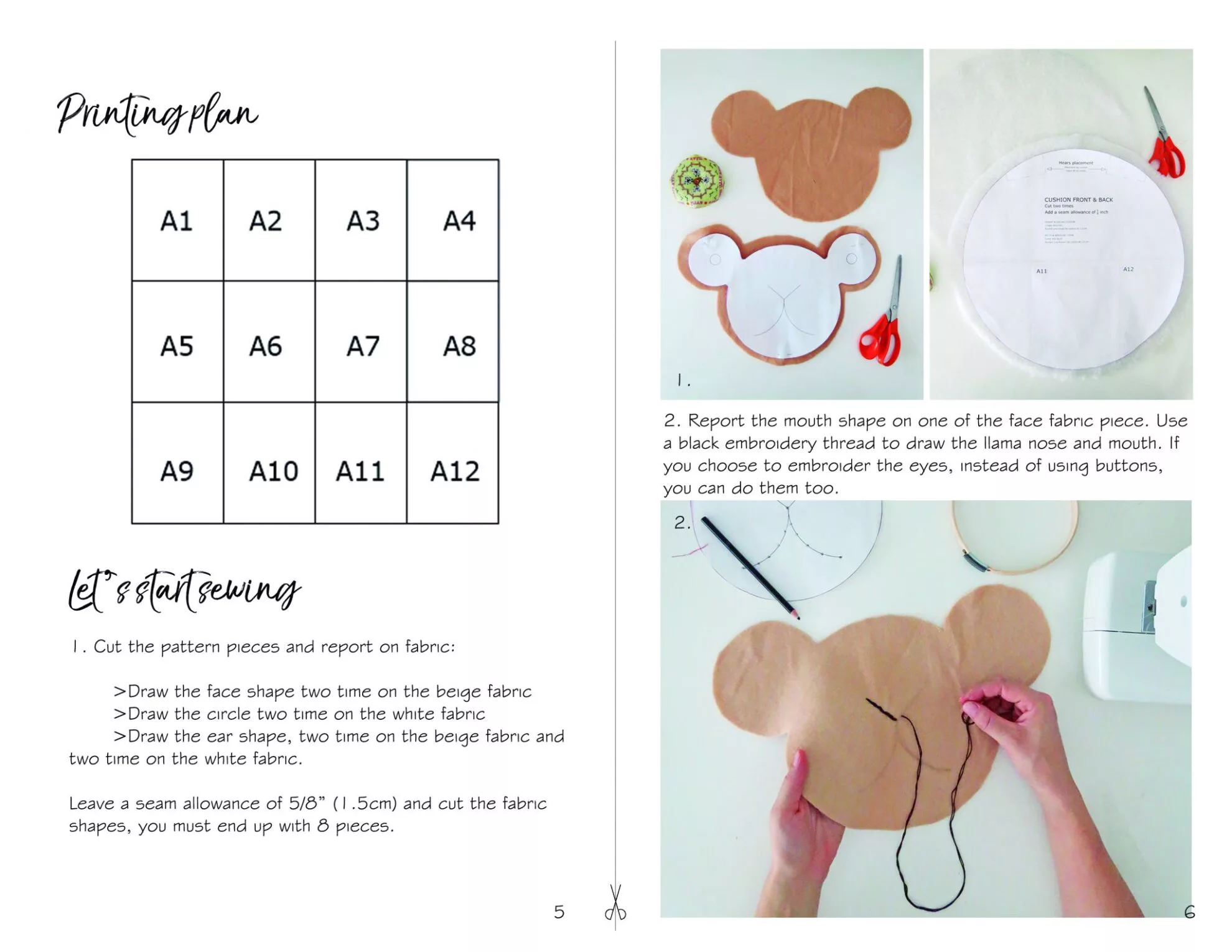 What does the llama pillow sewing pattern include?
This PDF digital file includes the actual pattern pieces for cutting out after printed and a full photo tutorial that shows you how to sew this pattern together.
You can print the tutorial and assemble it to create a handy sewing notebook. It also includes a printable envelope to keep the pattern and notebook for future use.
The pattern is an instant download, that means that as soon as you complete the purchase you can print it and start sewing. Get it by clicking the box below.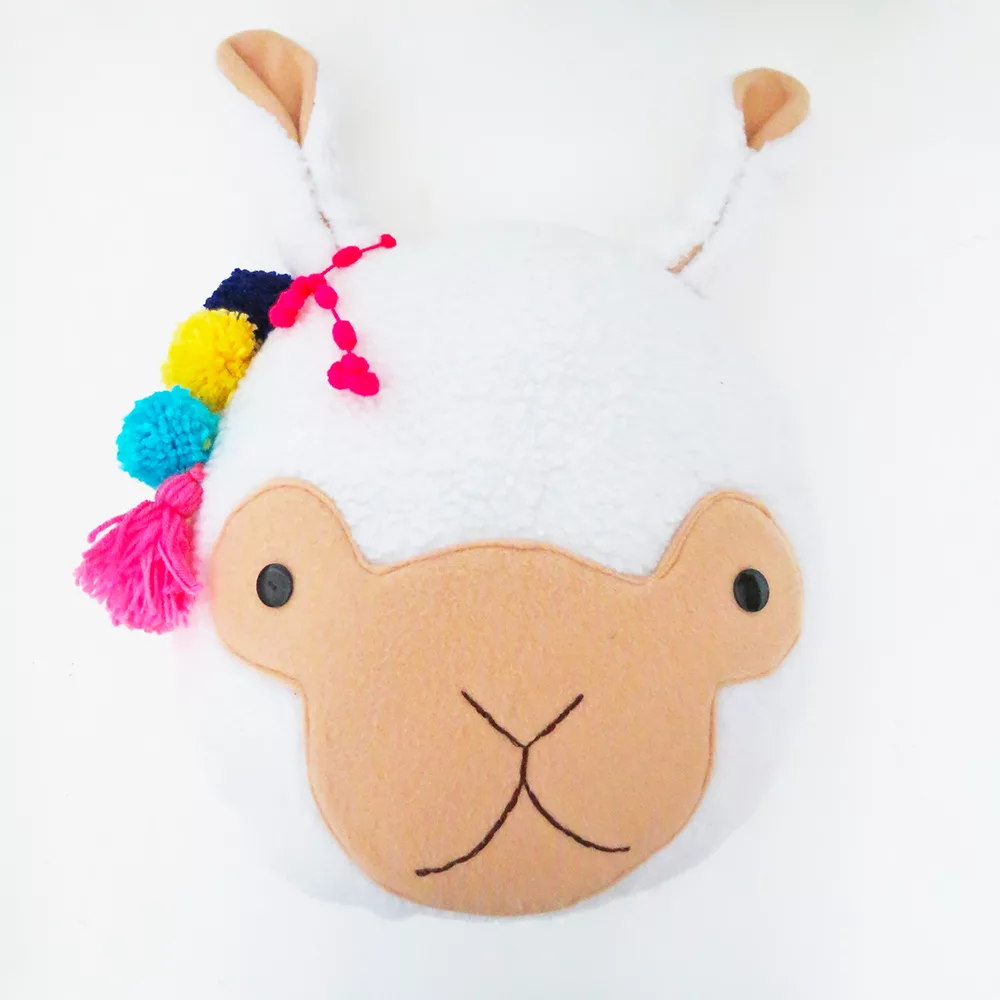 I love to see your creations, so don't hesitate to let me a comment or share them on social media (FB: @ohohdeco IG: ohoh.deco)
RELATED: DIY Cactus Pillow Sewing pattern
RELATED: How to sew a giant blanket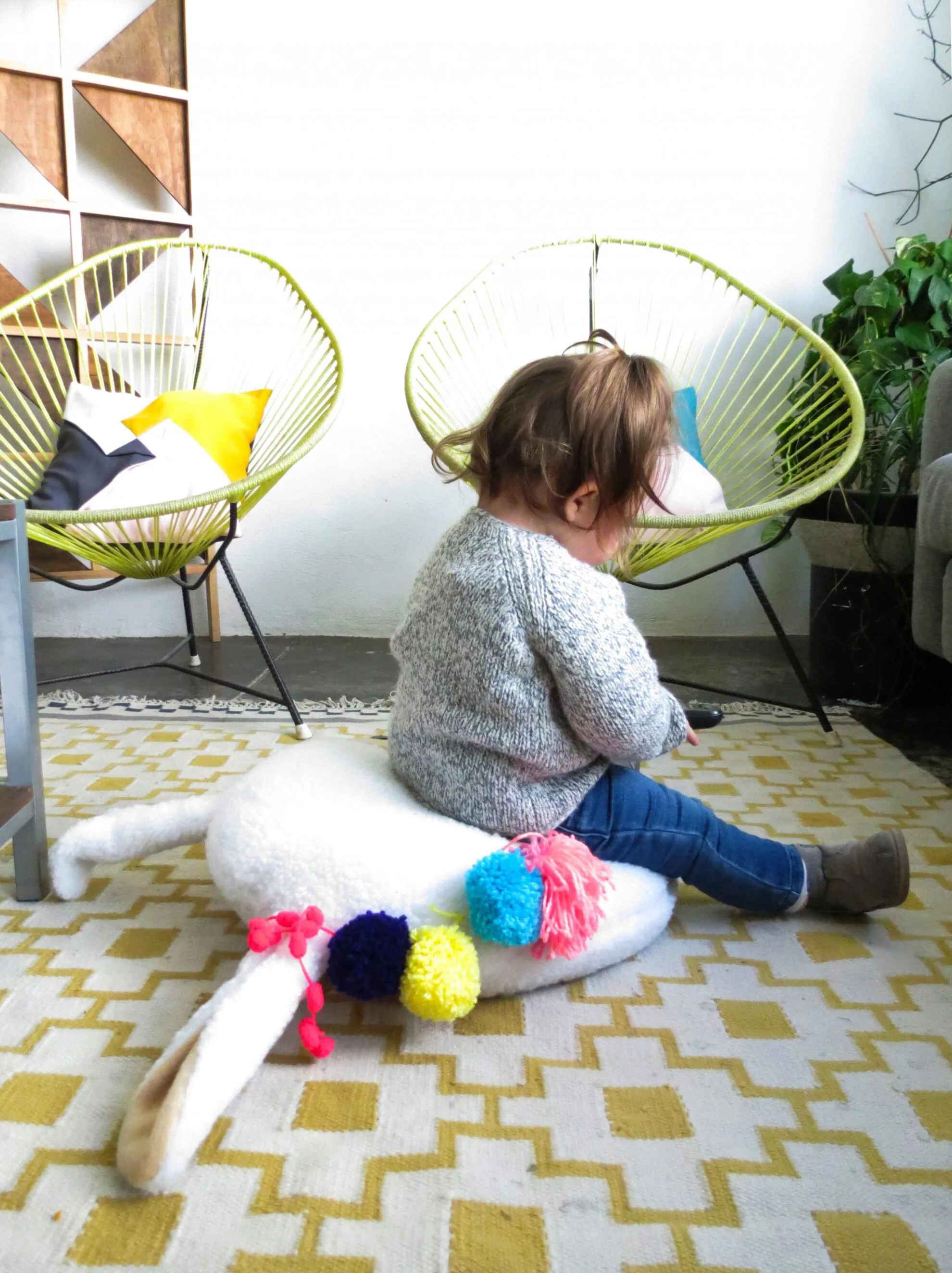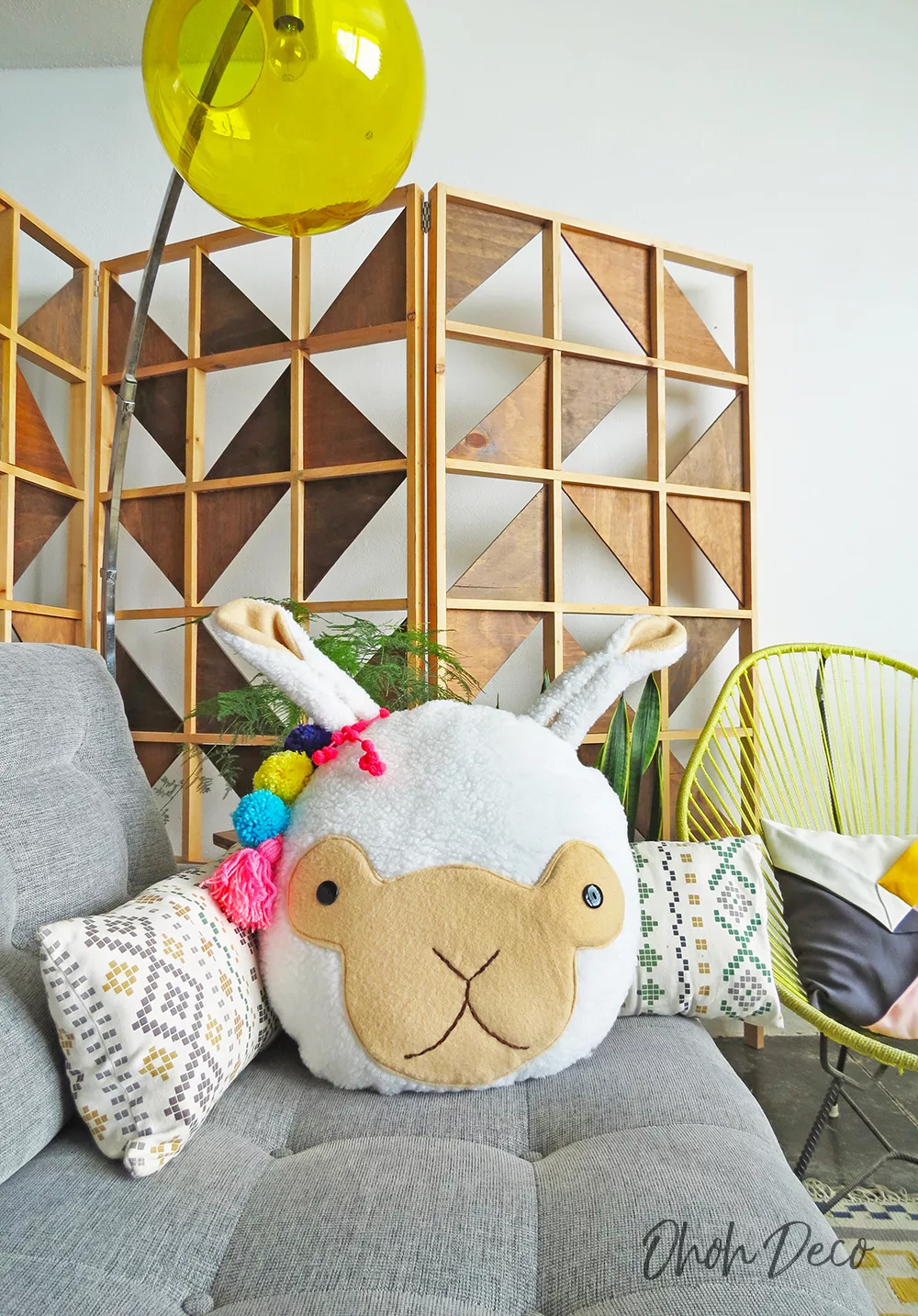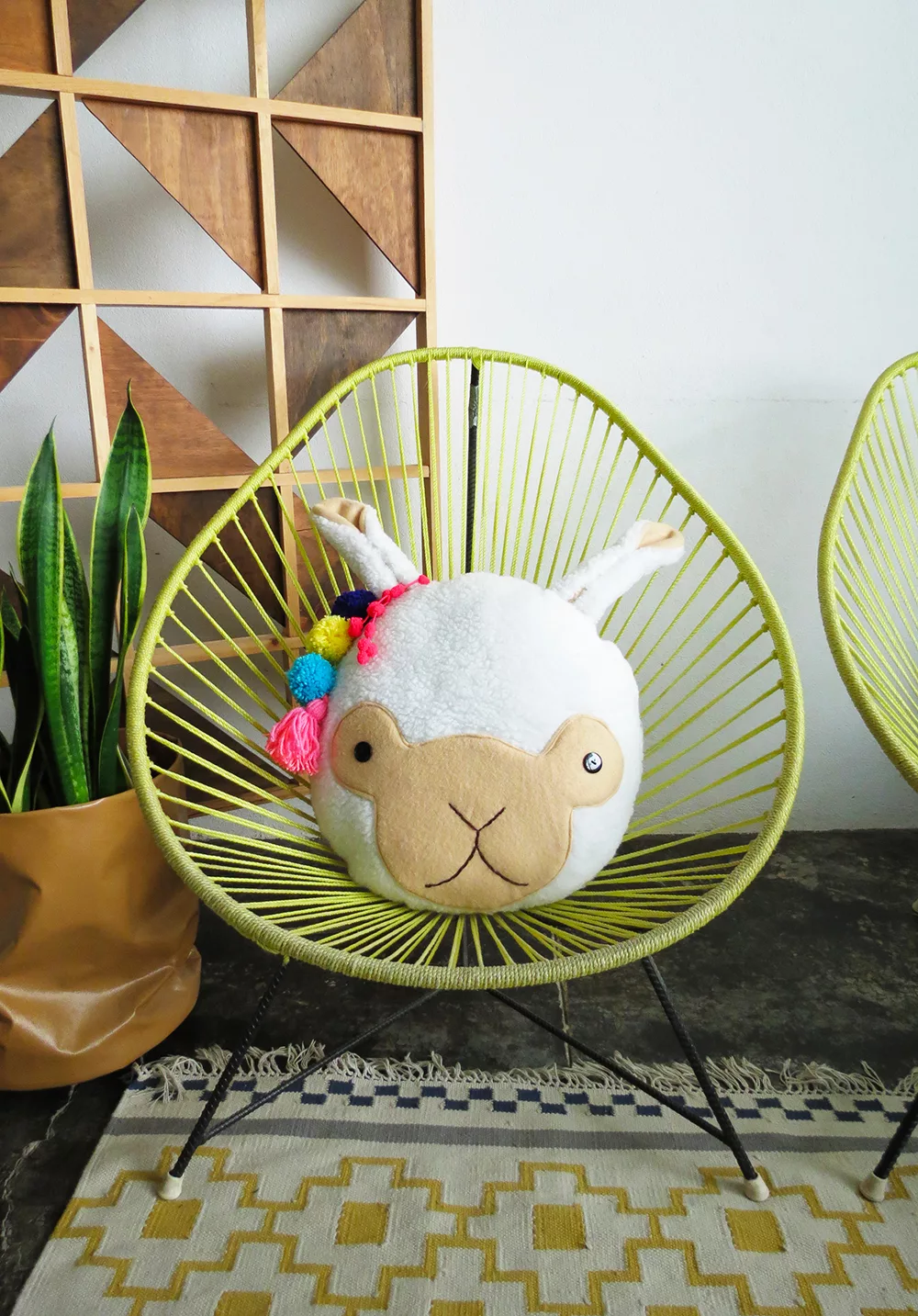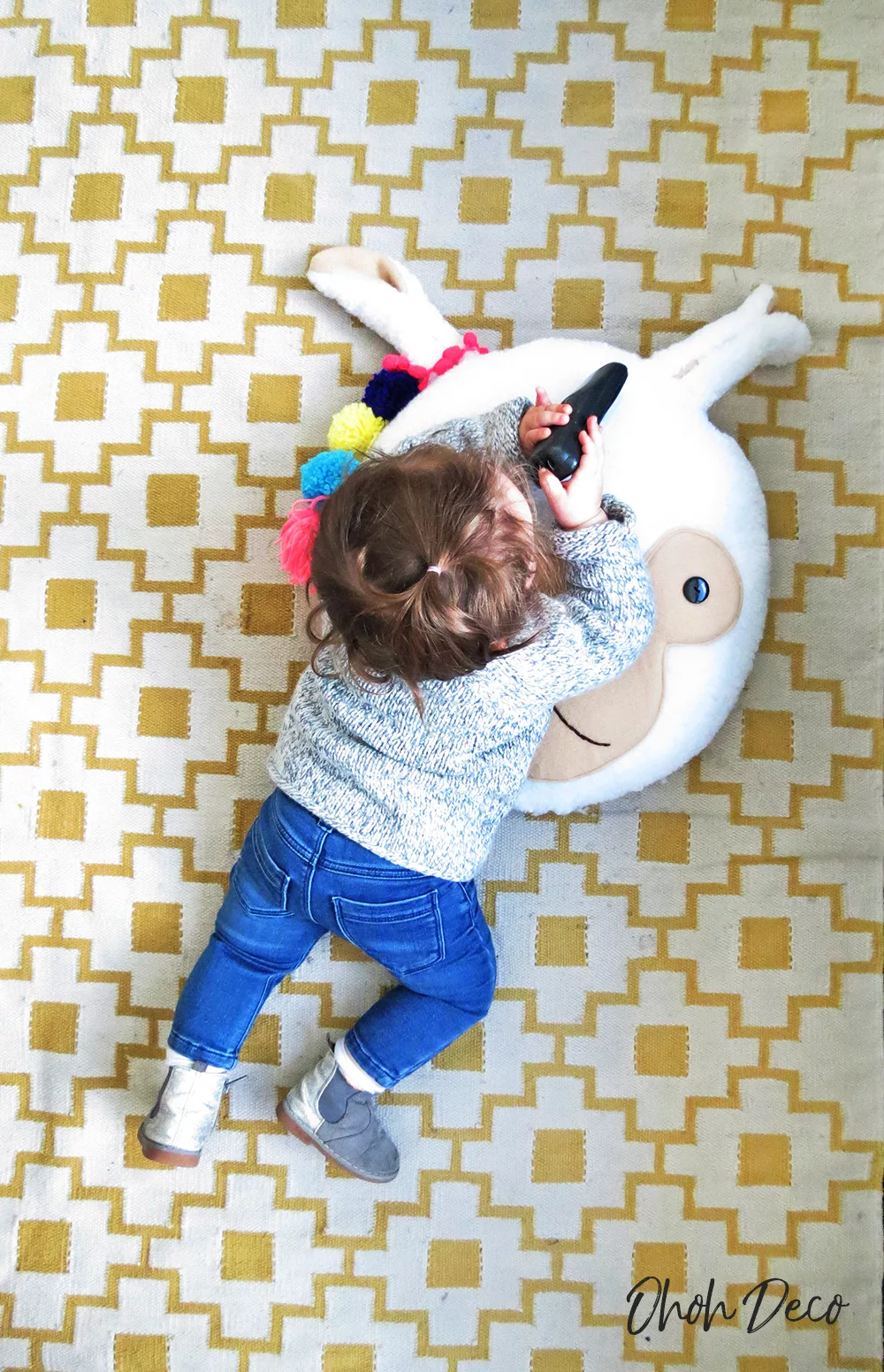 You can see that she liked her Llama floor pillow! Now I will have to do two more for her siblings.
Or maybe I try with another animal? Any suggestions? Which animal will look nice as a circle pillow?
Looking for more sewing ideas?
You will find all the tutorials featured in this video on my Best off-page.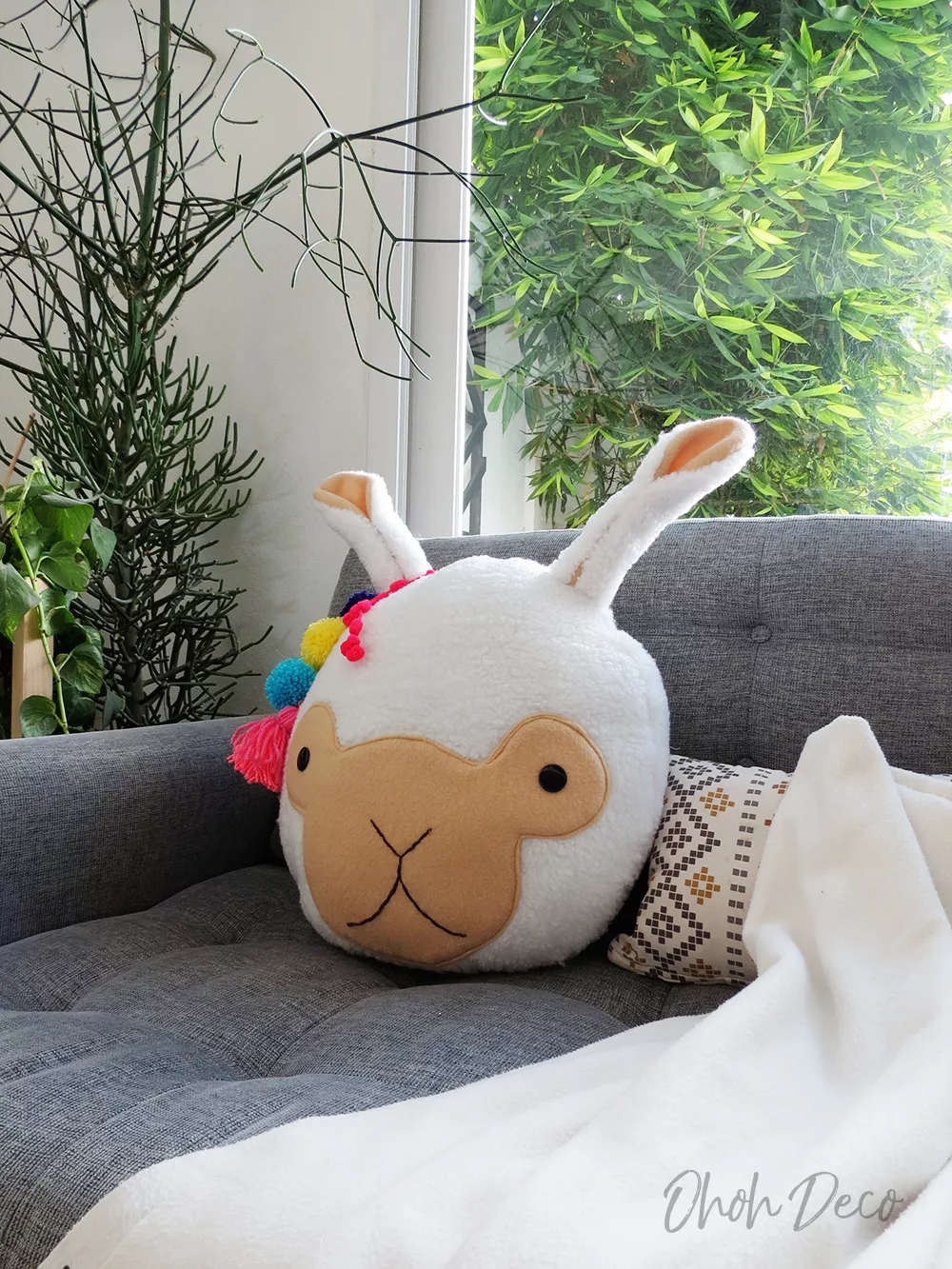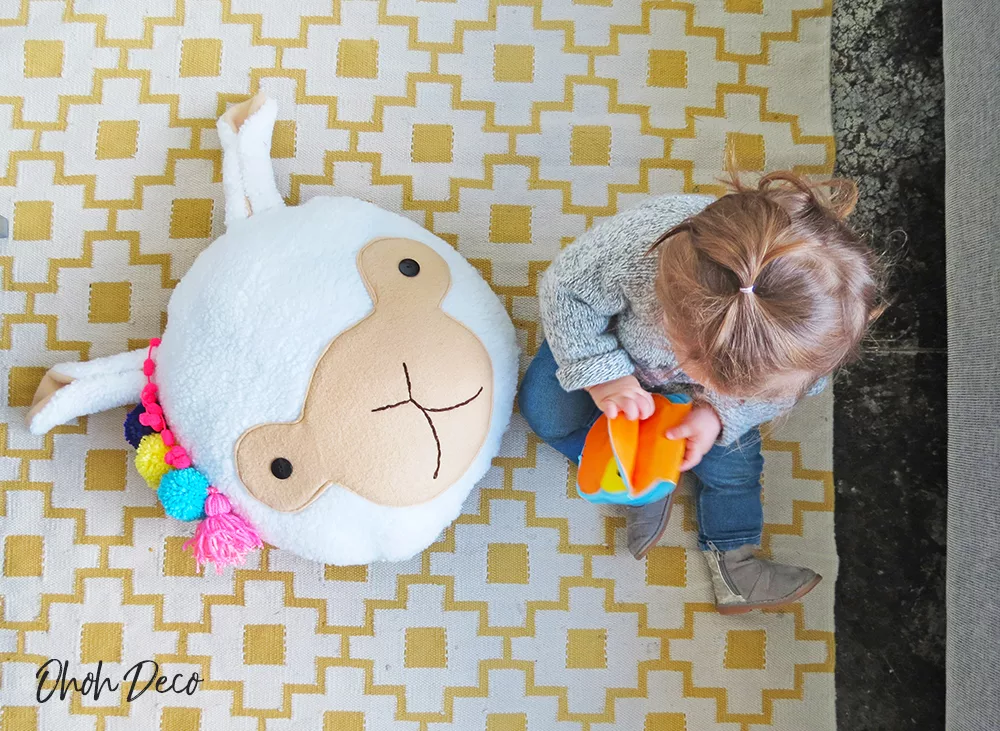 Yes!! I want to make a Llama cushion

Want to remember it? Save this Llama pillow in your favorite Pinterest board.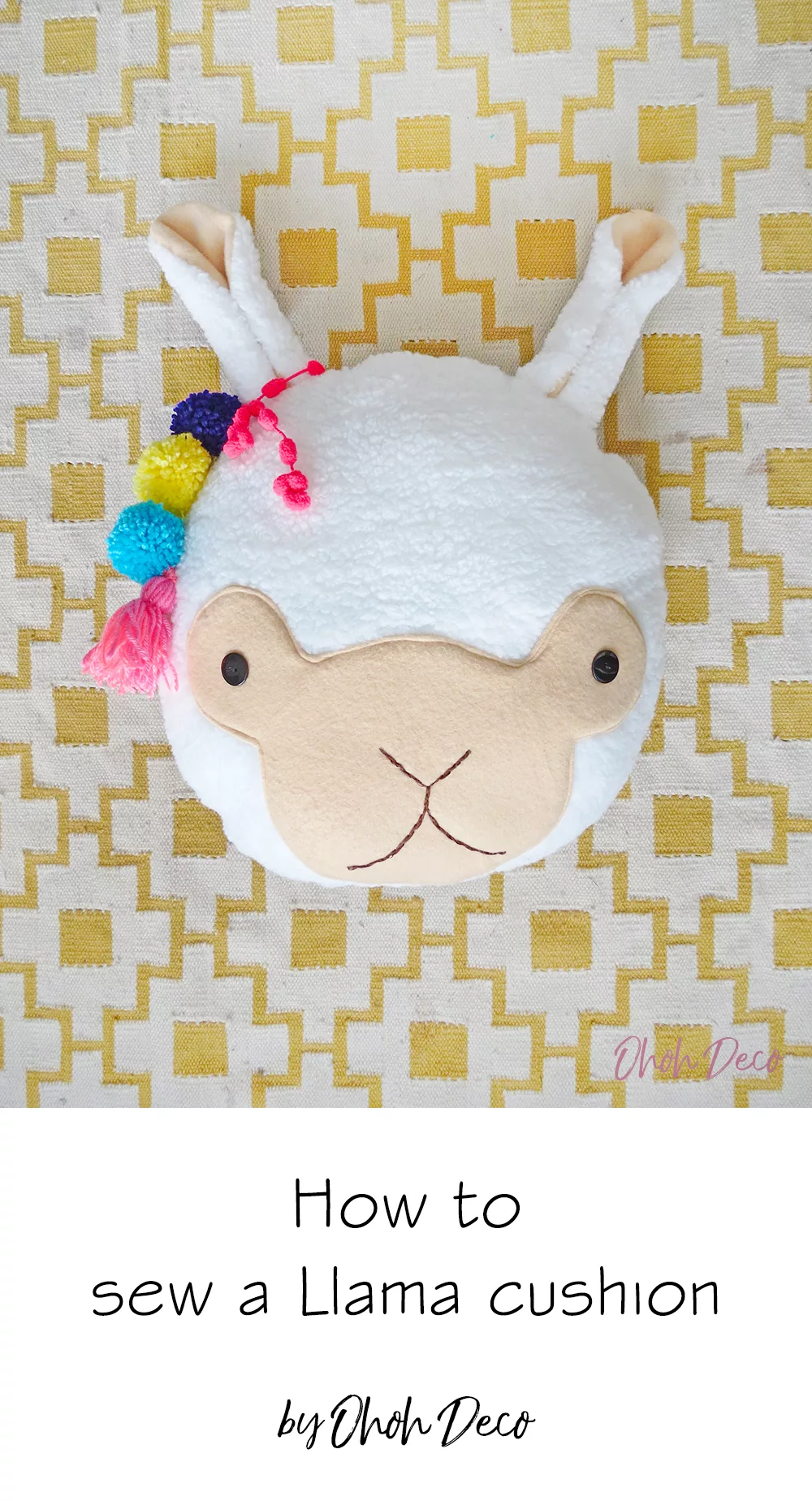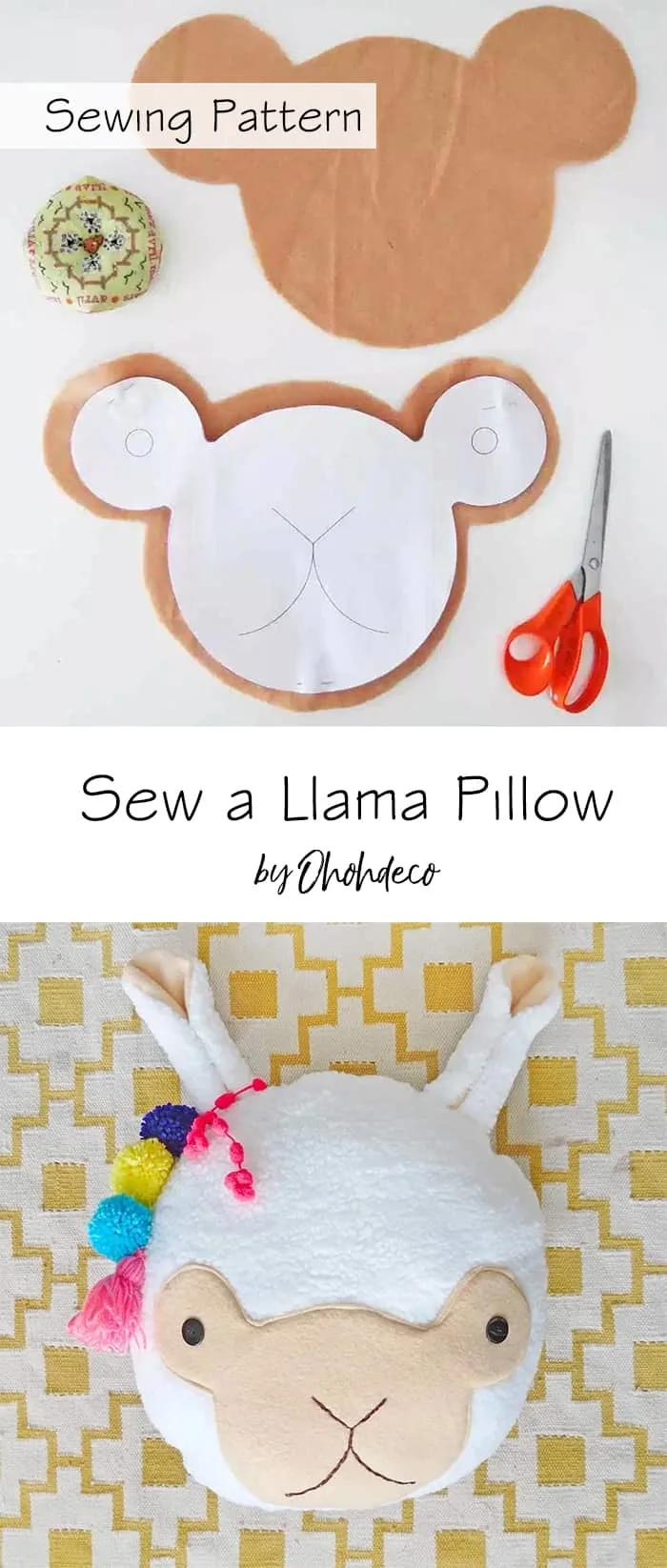 Amaryllis