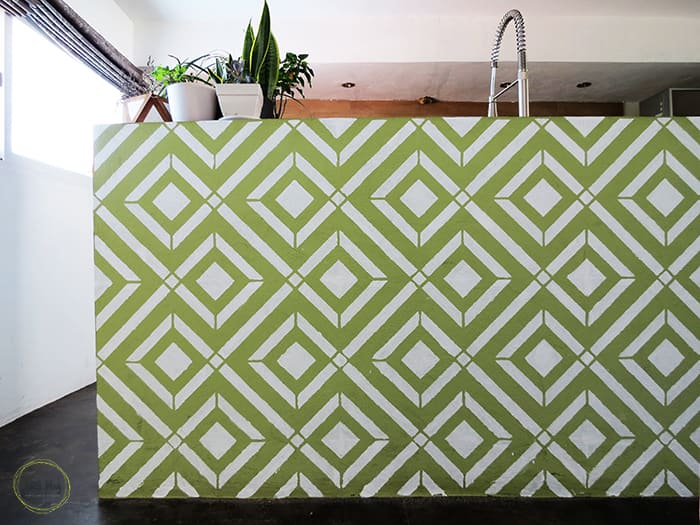 All our living area is a big open space, on one side we have the kitchen with a big concrete bar, next to it is the dining room, and on the backyard side, we have our living room. When we first moved in we painted a huge wall in red! It wasn't the best idea, too bright and too big. After a year, I couldn't stand it anymore, so I covert it with a few coats of white paint. All our walls were white when Alex of Stencil Lab reach me out and offer me a stencil. Off course I accepted! I knew that I wouldn't paint a big area, but adding some texture to the room seems like a good idea.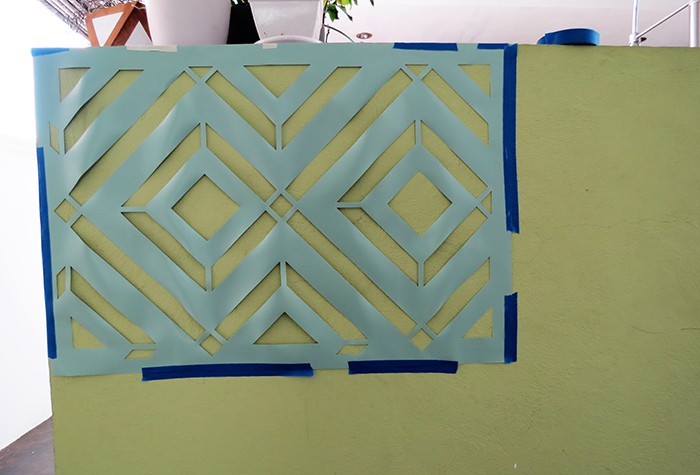 The bar was green, it's a mix I made with leftover paints…and it surprisingly turns great! So I wanted to keep that color and I just use white paint to stencil.
The stencil is quite big and it has an adherent face to place it easily on the wall. No luck for me, our bar is in concrete and the stencil didn't stick on it. I tried on other surfaces around the house and it remains glued pretty well. So I just used masking tape to hold the stencil on the concrete.
Also a little tip, I received the stencil before the holidays and I left it rolled into the box.
When I used it, a month later, it was a little wavy. So to avoid that, better to store it flat.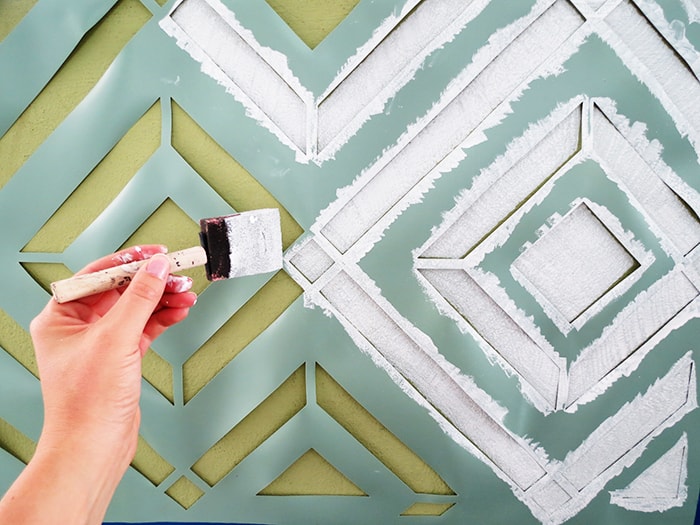 I used a foam brush to apply the paint. The stencil is easy to move around and the patterns are easy to connect to each other. Here is the link to the stencil I used.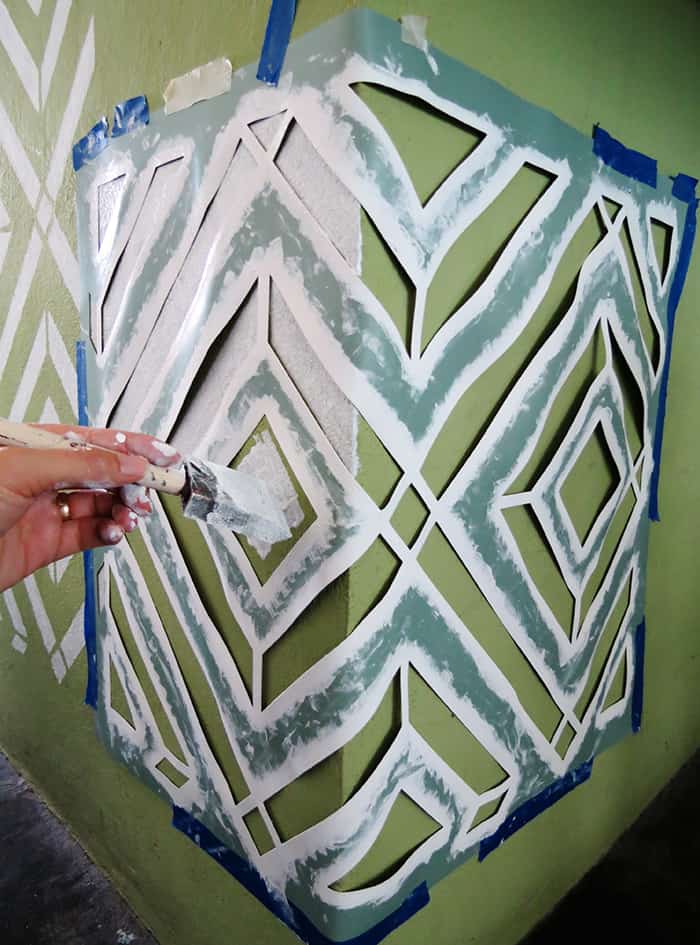 The stencil sheet is quite thin, so it was easy to fold around the corner and on the floor to make the lower part of the pattern.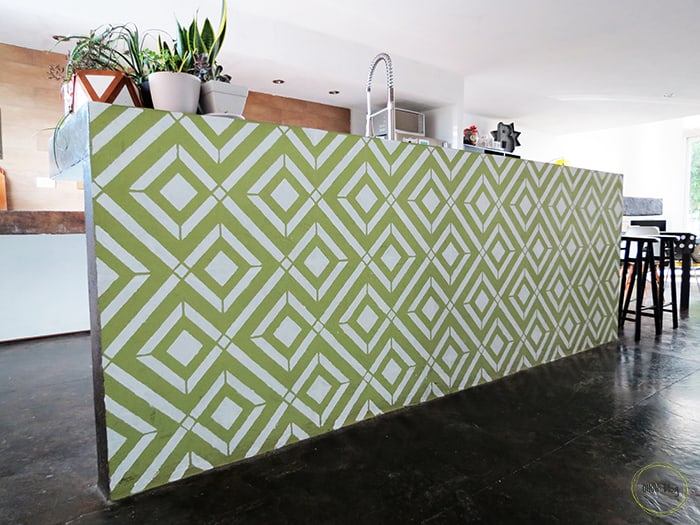 And tadam!!! I'm pretty happy with our new bar look! Even if it was hard to have an idea at the beginning, I like how the geometric pattern turns out! Thanks Stencil lab!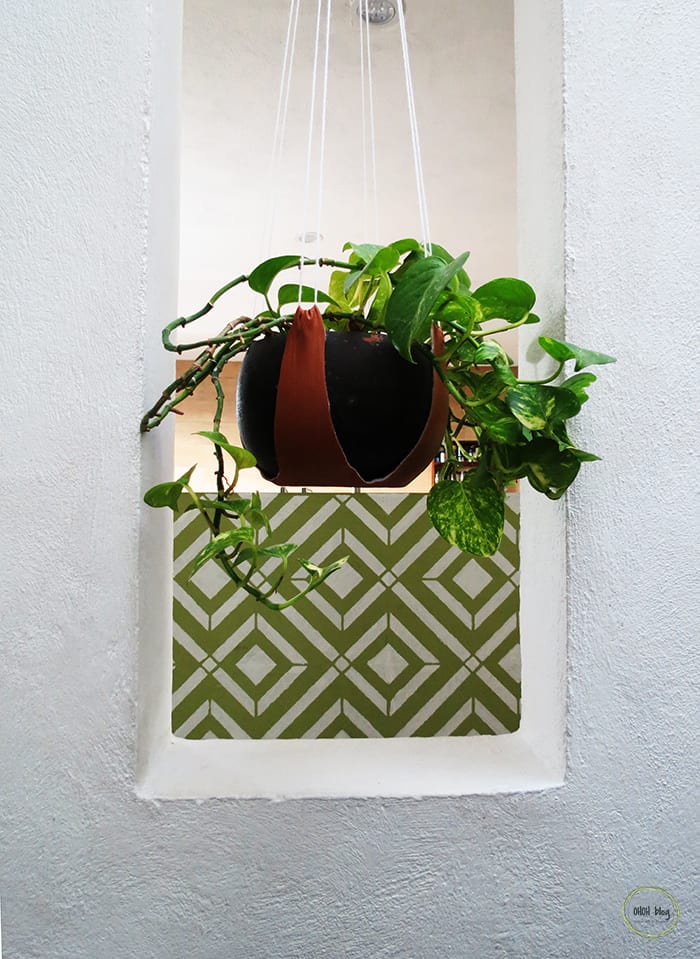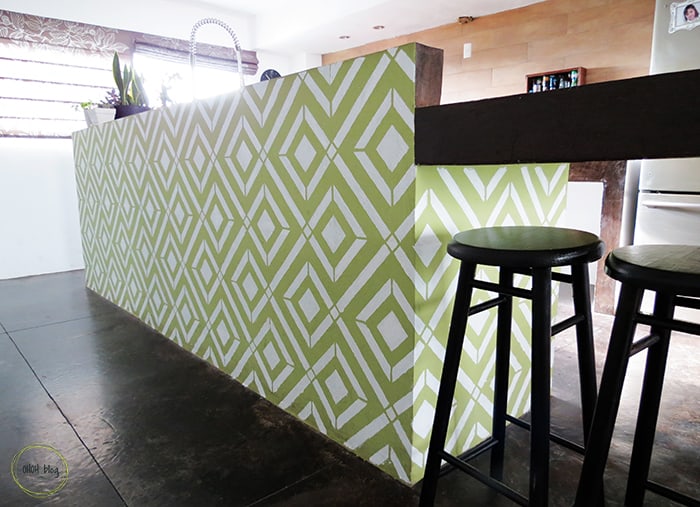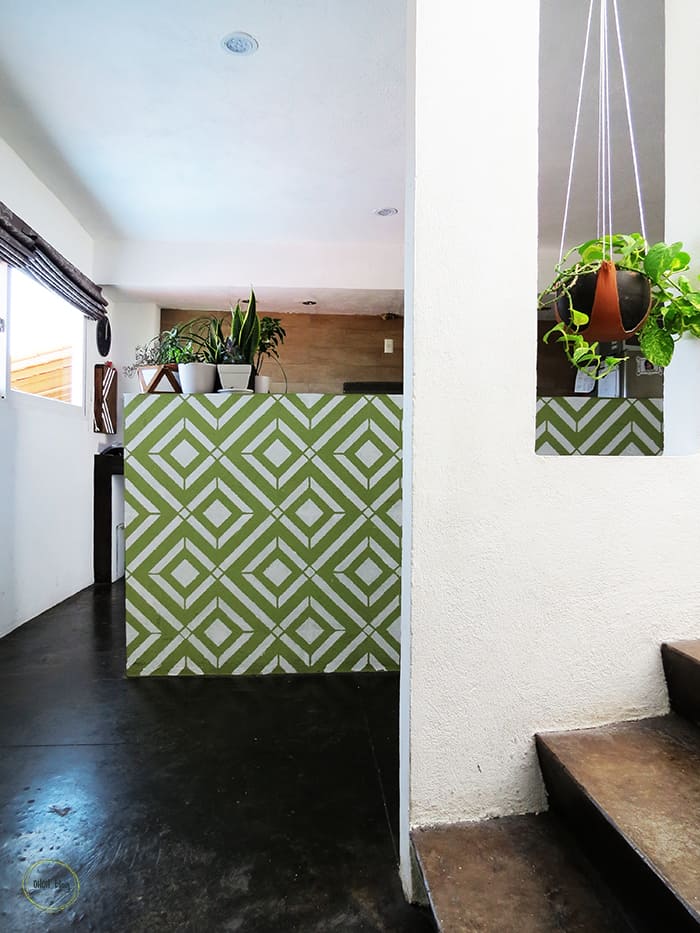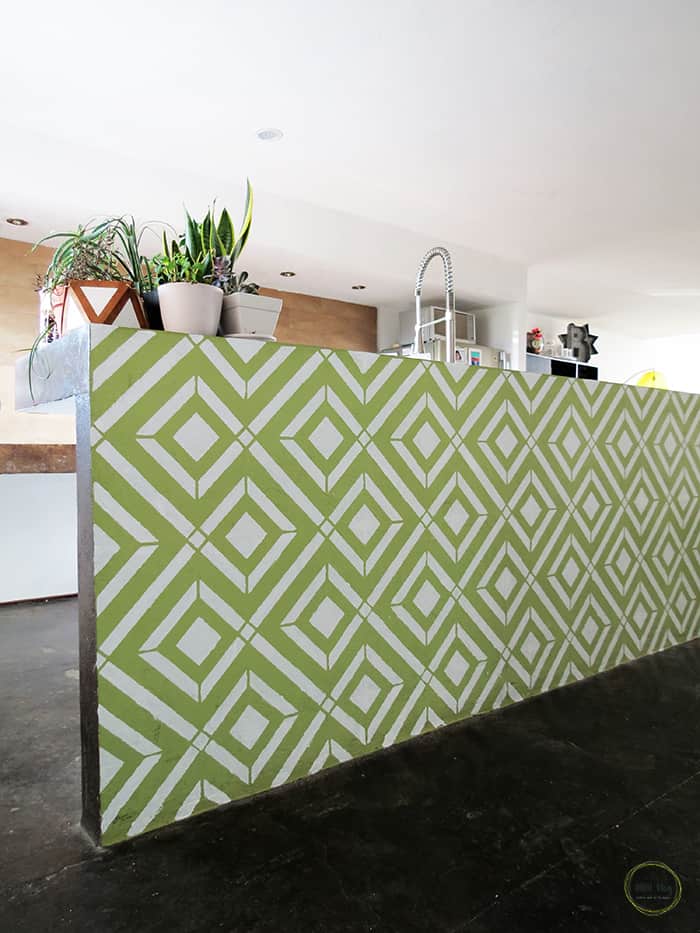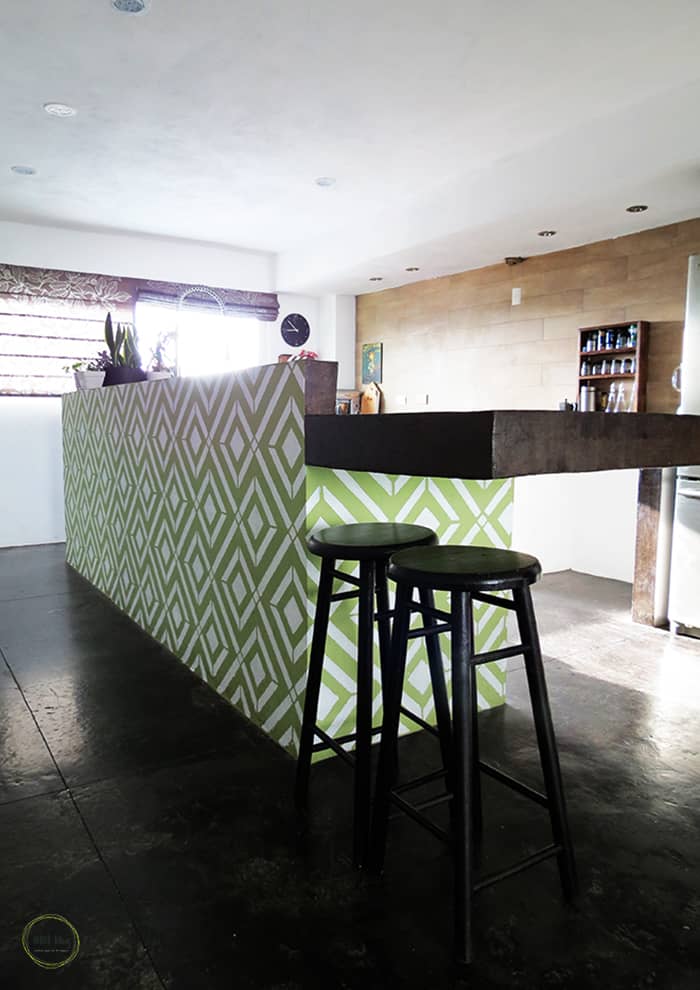 If your like it, please, share and make your friends enjoy this post!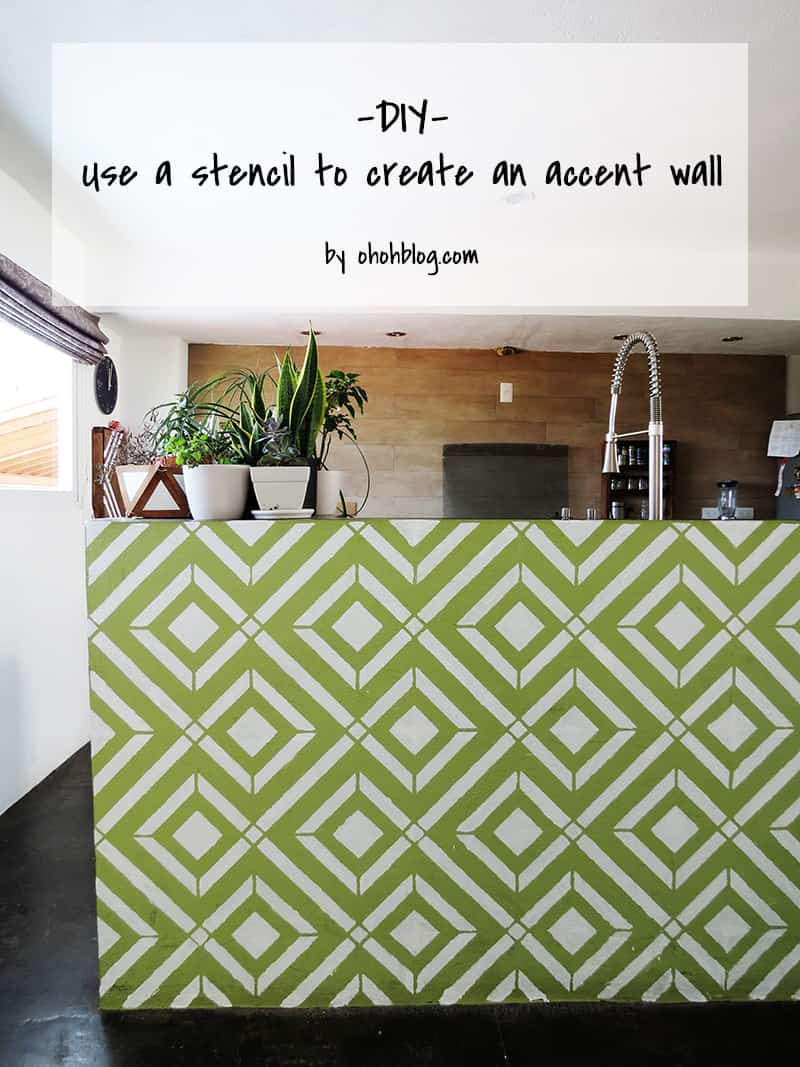 Amaryllis