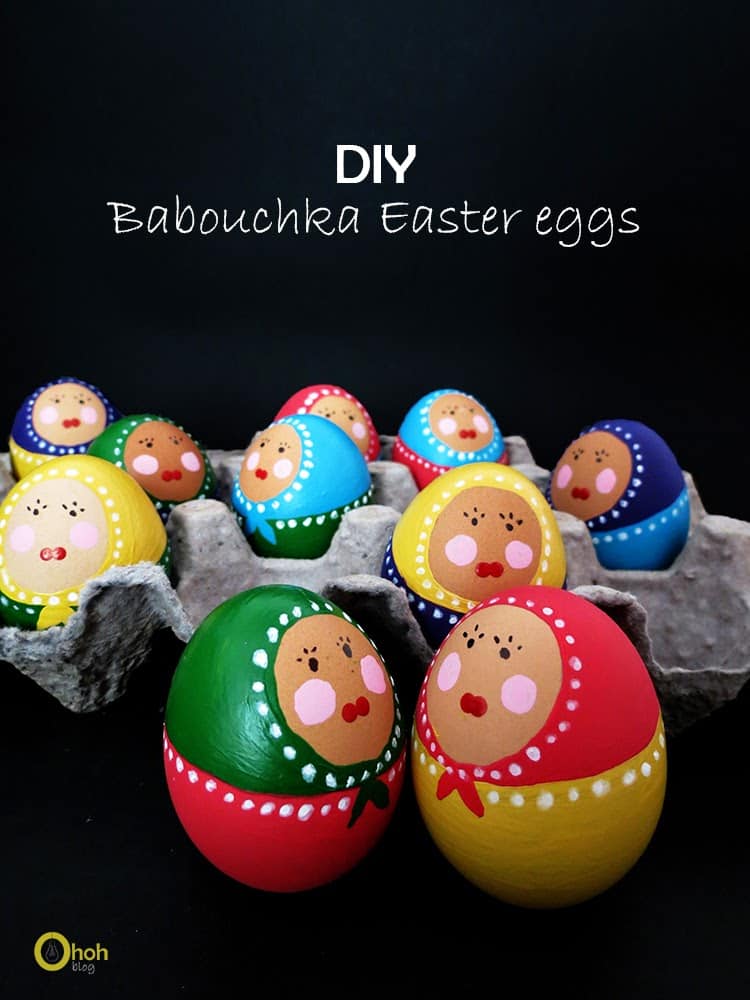 I remembered when I was a kid, my mum always decorated eggs for Easter. We had ducks and gooses in our backyard, so we picked up the eggs and dyed them in bright colors. I wanted to make some nice eggs this year, and see my kids enjoying Easter! As we only have a dog…I bought chicken eggs!
Below, I give you step by step explanation to paint the babushka dolls, so even if you don't have an artist soul, you will be able to paint and decorate some eggs!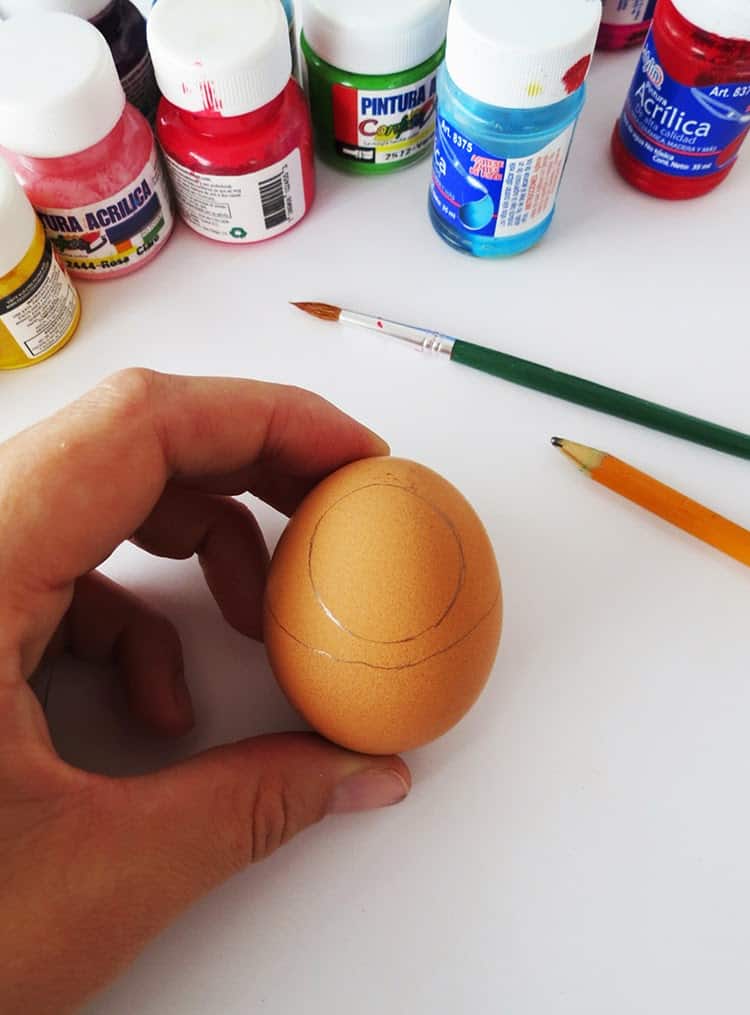 How to make babushka eggs:
Materials you will need to decorate your Easter eggs:
Hard-boiled eggs
A pencil
Some acrylic paints
A paintbrush.
Start by drawing a circle on the top part of the egg. I used the cap of a glue stick as a template, to make a decent circle. Trace a line all around the egg, below the circle.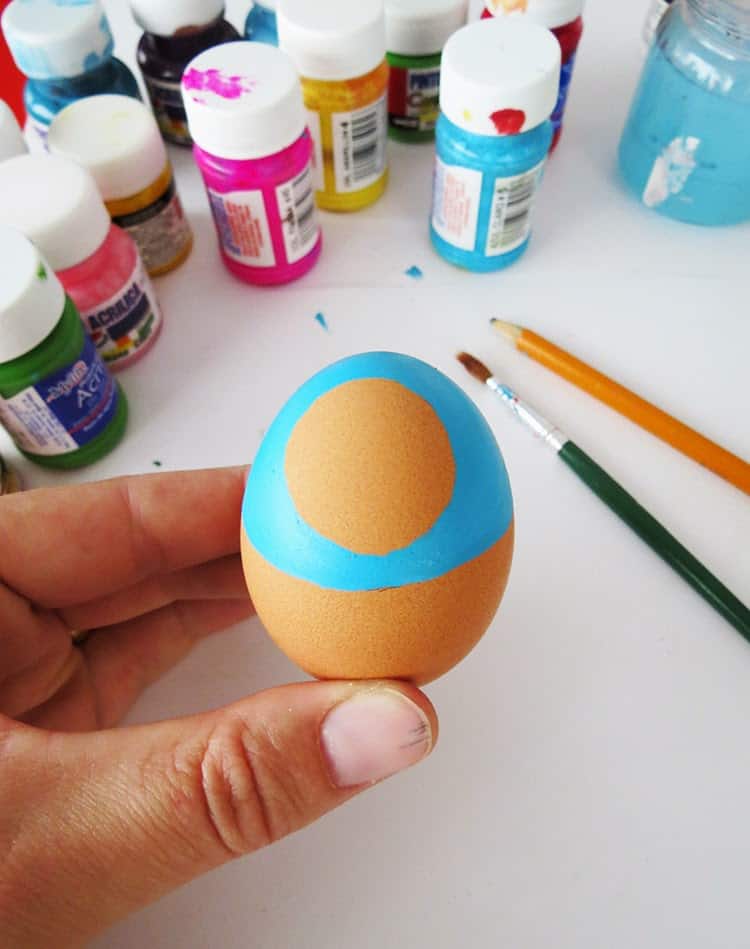 The different areas are well delimited, so you can start painting. Choose one color for the headscarf, another one for the bottom part, aka the dress. To avoid mixing paint and to be able to hold the egg while painting, wait for the first one color to dry before painting the second.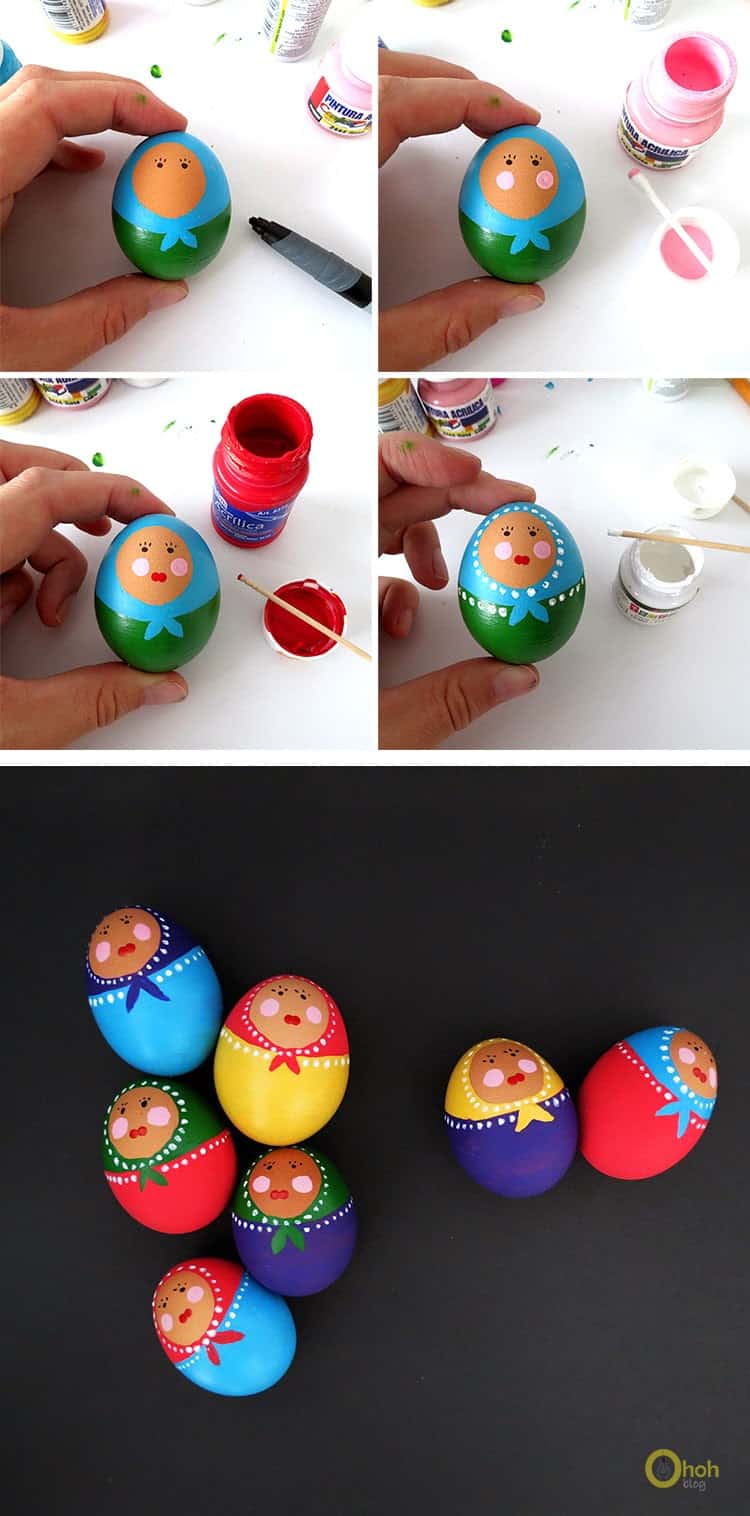 Once the egg is painted and dry, you can start adding details. With a black sharpie, make two dots for the eyes and above three small lines for the eyelashes. Dip a cotton swab into pink paint to make the cheeks.
To make the mouth, cut a toothpick to have a flat end, dip it into red paint and make two small dots next to each other.
For the dress details, use another cut toothpick to make white small dots around the head and the dress. You can add as many details as you want, like adding flowers on the dress.
Want to remember it? Save these DIY Babushka Easter eggs in your favorite Pinterest board.

These little Babuska eggs are so cute, don't you agree? It's kind of sad that we will end up eating them. Do you have any fun Easter craft you want to make? Do you just decorate eggs or do you like to put together a all Easter decor?
Amaryllis