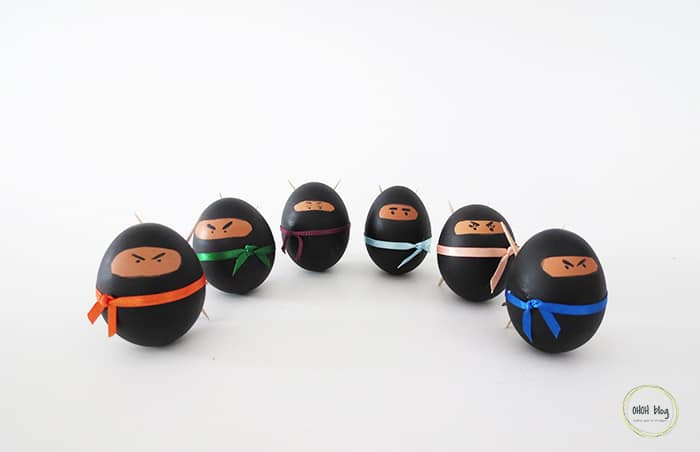 Can you believe it's almost Easter time? So, here is a fun craft to make this weekend: Ninja eggs! I'm pretty sure your kids will love them! It's quite simple, and you probably already have all the supplies. Who said that Easter decor is only about little chicken and cute bunnies?
How to make Ninja Easter eggs
Materials you will need to decorate your eggs:
hard-boiled eggs
acrylic paint
A paintbrush
Silicone glue or a glue gun
ribbons
Some toothpicks.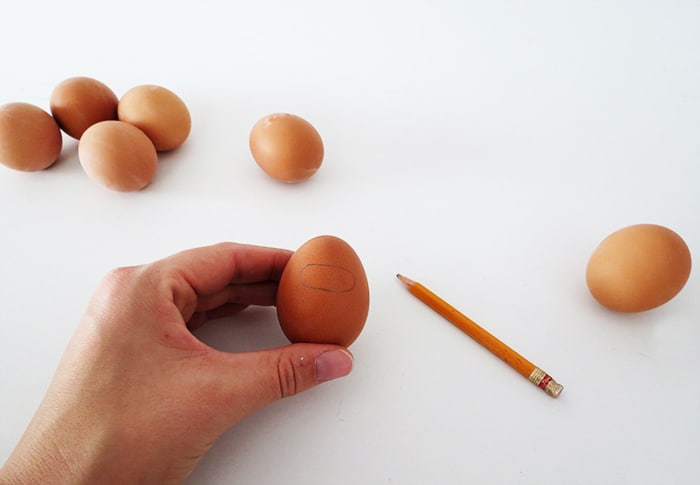 Draw an oval shape on the egg and paint it with black acrylic paint, except the oval. Depending on the paint you use, you may need to apply several coats.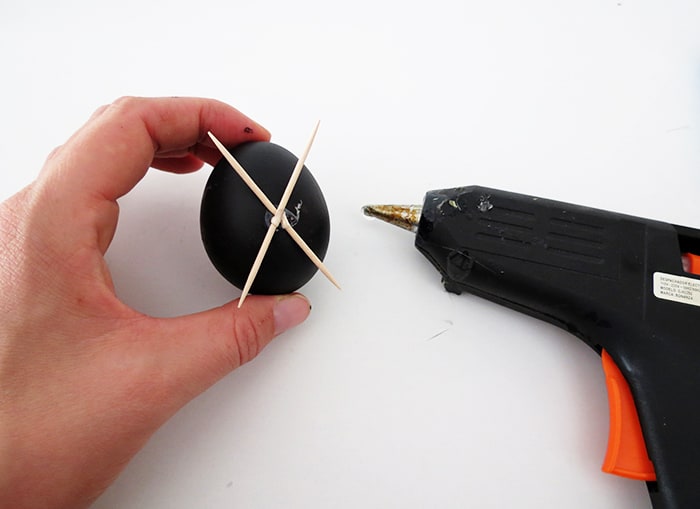 On the "back" of the egg, use your glue gun to fix two toothpicks to make the ninja swords. You can also use cold silicone glue if you don't own a glue gun or if you want to make this Easter craft with kids.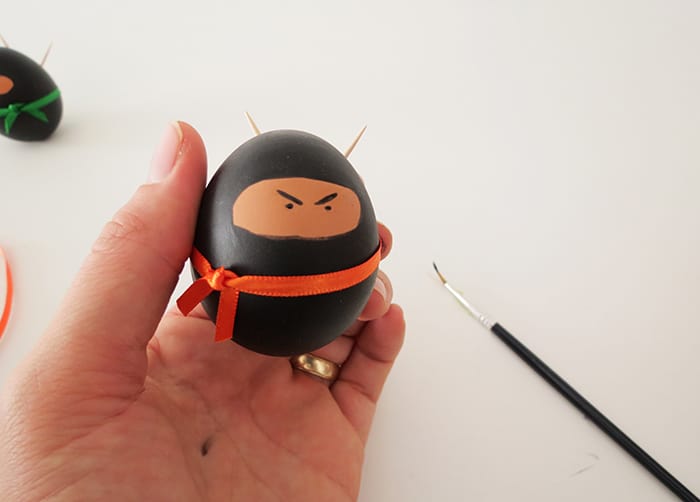 Attach a colored ribbon to make the belt, you can add a dot of glue to hold the belt in place if necessary. Draw the eyes and the eyebrows od the ninja. You can use a small paintbrush or a black sharpie. Have fun making different facial expressions: happy, angry, bored… You can also add eyelash to make girl's ninja.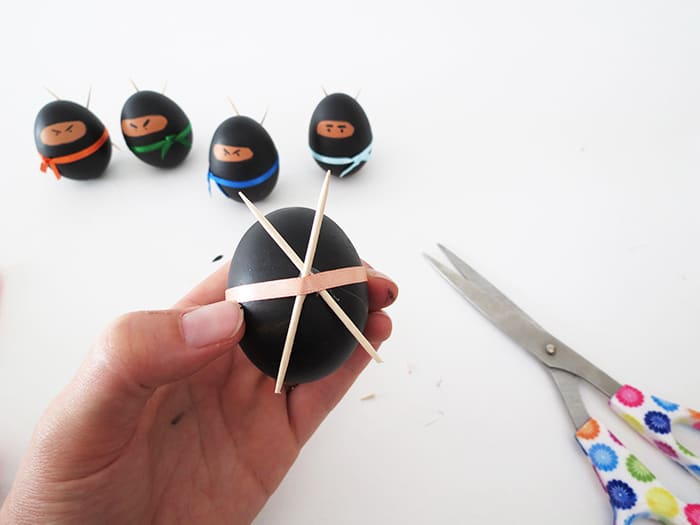 You may have to cut a little the tips of the toothpicks for the egg to stand by itself.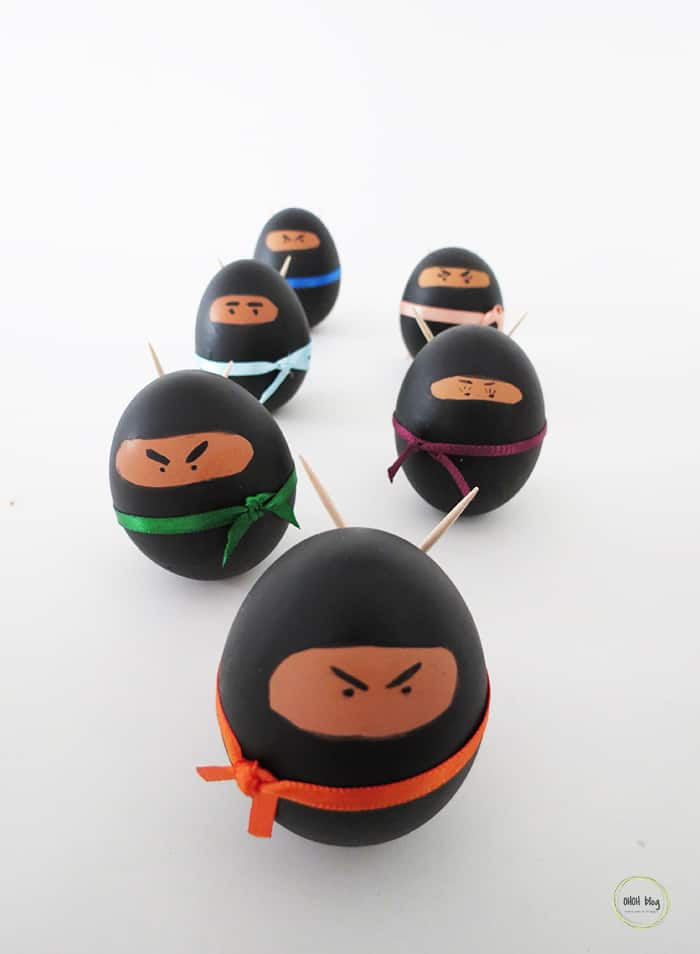 A done!! Your Ninja eggs army is ready to fight. It's a super fun Easter craft to make. My kids love them…I have to restrain them to play with the eggs.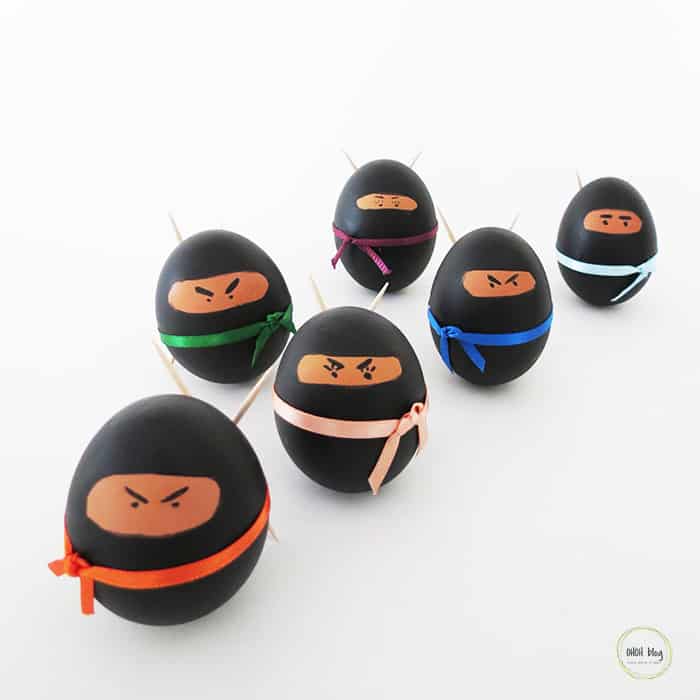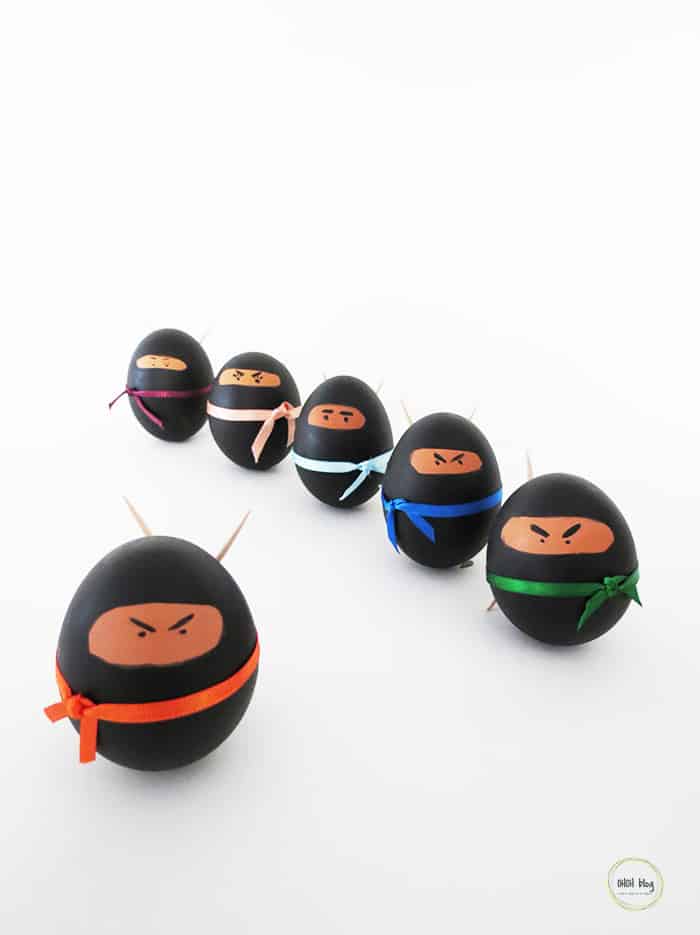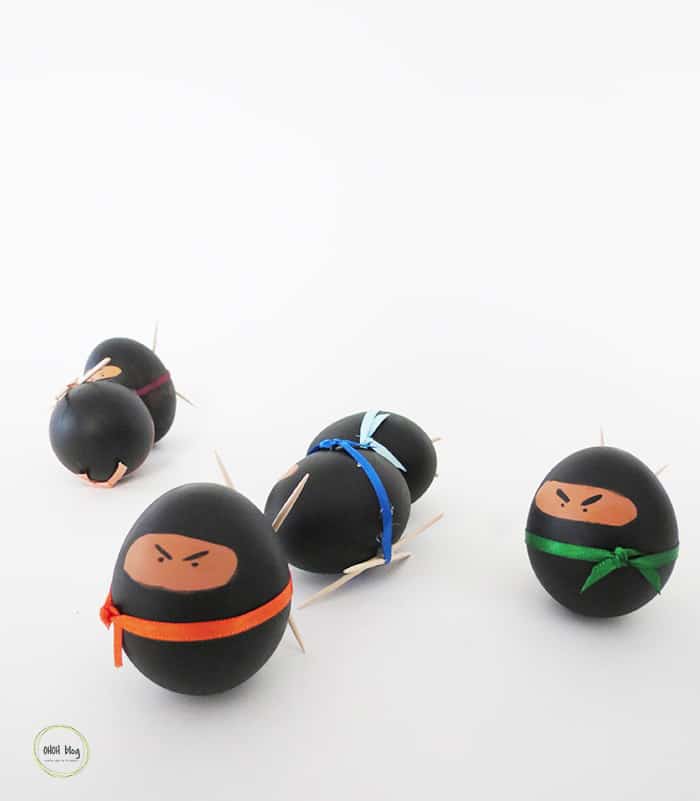 They have be in a big fight and they finally catch this evil chicken. Okay…. they are just eggs and they are not very steady. If you want some other Easter decoration ideas, you can have a look at these sweet Baboushka eggs.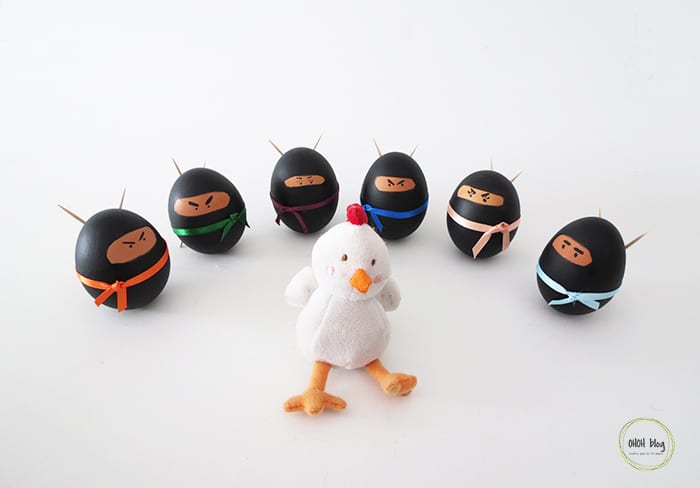 Want to remember it? Save these DIY Ninja Easter eggs in your favorite Pinterest board.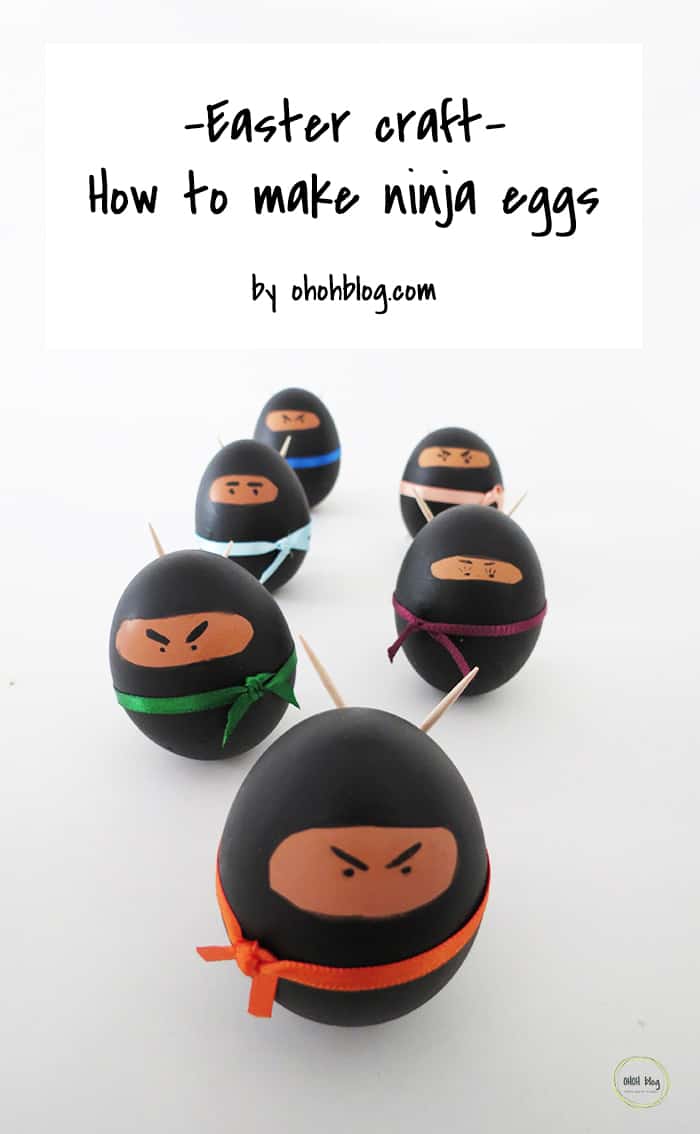 Amaryllis