Denim is such a versatile cloth piece, we all own at least a few pairs. In my case, it's my daily mom uniform.
After a time they always get used and start to have holes…but there s still plenty of good fabric to rescue.
Would you rather throw away your old denim or reuse them? For a while, I stacked my family's old denim in a corner of my closet, but I had to find a solution to recycle them.
So I came up with the idea of using denim strips to weave a basket. It's quite easy to make even if the weaving process takes some time.
If you have more denim to recycle, you can also try to make a DIY rug with old denim

[ This post probably contains affiliates links, our full disclosure policy is really boring, but you can read it HERE ]
RELATED: Turn a cardboard box into a pretty storage
RELATED: DIY storage boxes and baskets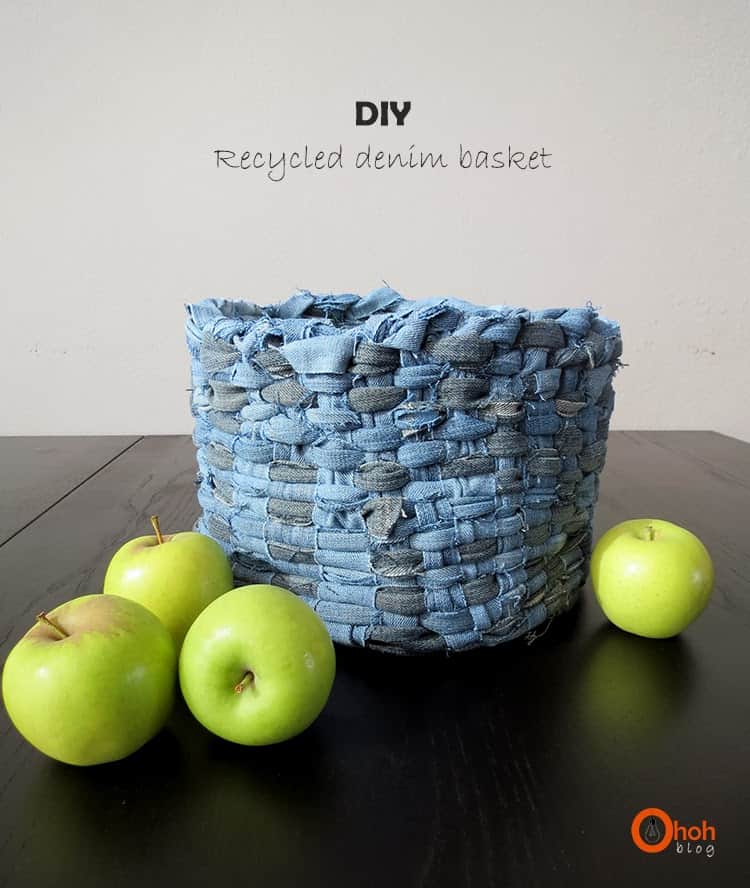 DIY recycled denim basket
Material you will need to make your basket: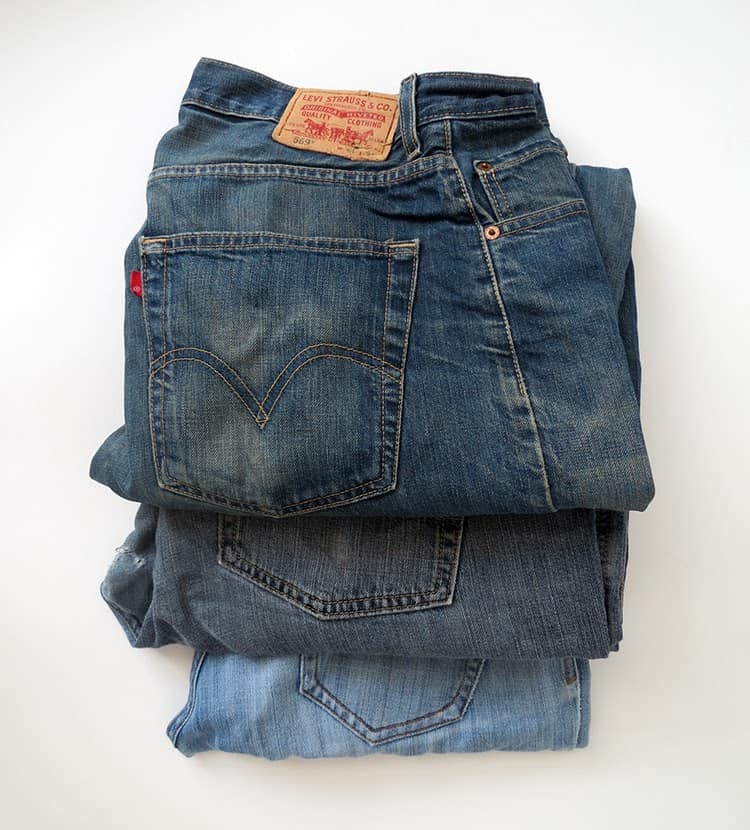 Cut strips of denim +/- 1″ wide and sew them end to end to make a long "ribbon". This ribbon is what you will use to weave your basket.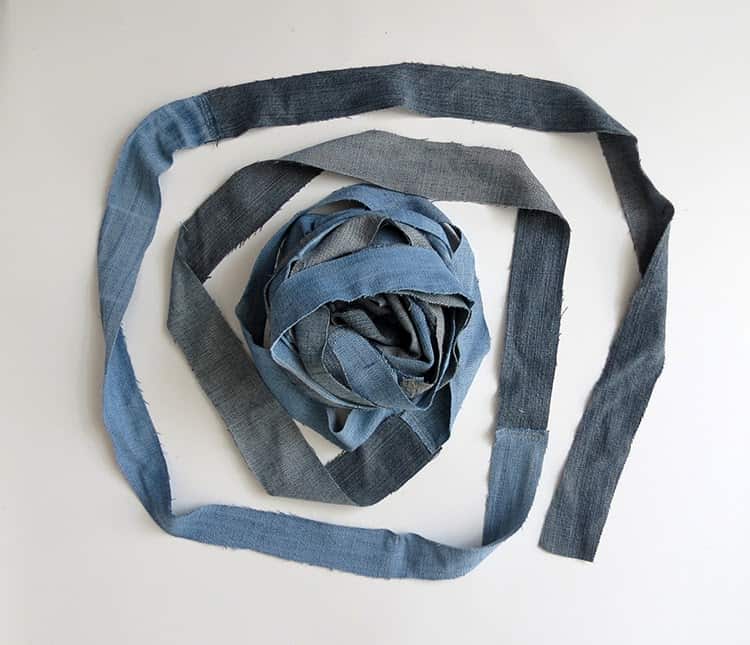 You also need strips to make the base of your basket. The number of strips to make the base depend on your basket size, the bigger your basket is the more strips you will need.
My basket is quite big and I used 20 stripes. Place a few strips next to each other, tie them in the center with a strip and spread them on a flat surface to make a " * " shape.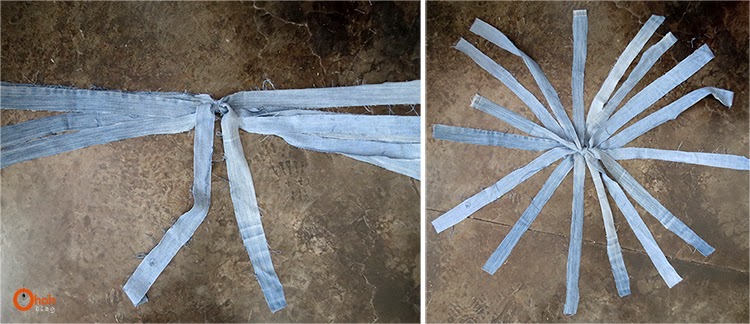 Take your denim ribbon and tie with a knot with one end in the center of the base and start to weave.
You pass the ribbon around the strips. Once above, once below, once above, once below….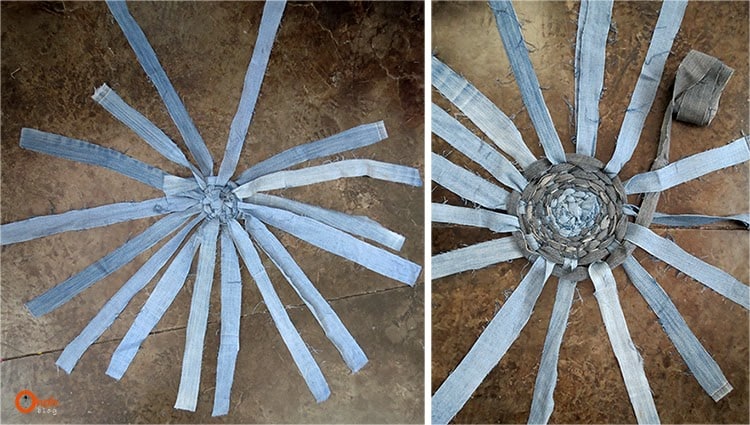 You weave until you have the size that you desire for the base of your basket.
You must occasionally pull the strips to adjust weaving. Place your weaved base on your container model (bucket, bowl …).
And you can continue to weave the sides of your basket.
Depending on the size, you may have to add strips of fabric on the side to have a weaving tight enough so the side of your basket is rigid enough to stand on itself.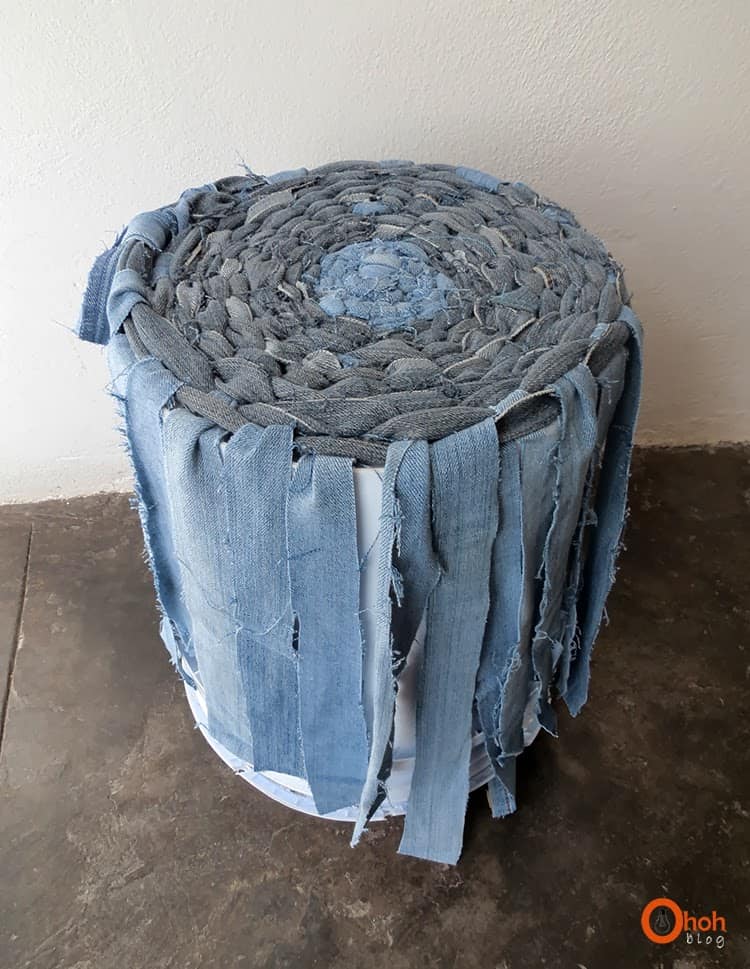 Once you have completed weaving, you have to finish the edge of the basket. You attach the strips of fabric together by tying knots.

Your basket is almost done. You've got to cut the extra stips and fold them inside the basket. You can either sew or glue them.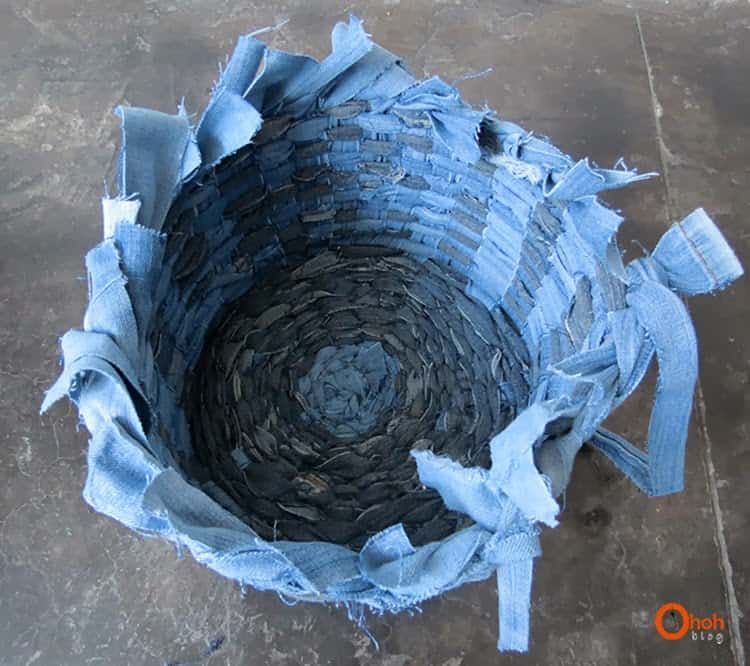 Voila, not too bad for used denim! If you wonder, I used two pairs of denim to make this basket.
Upcycling old clothing is a great way to get creative. I hope you will enjoy making this upcycled jeans basket.
I would love to see what you make so don't hesitate to share it in the comment!
If you like this craft, you will love this DIY recycled felt basket too.
RELATED: How to sew a succulent pillow
RELATED: 20 DIY laundry hamper ideas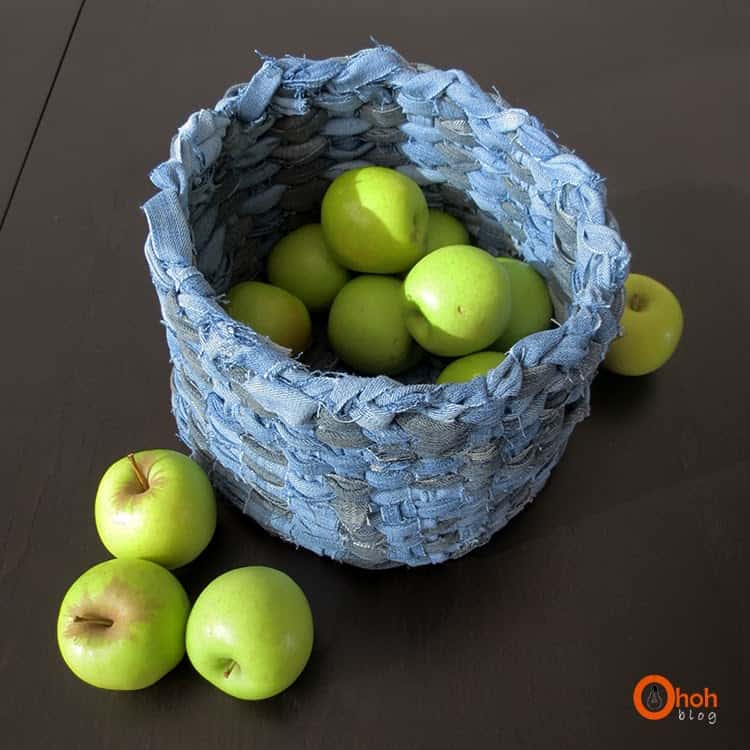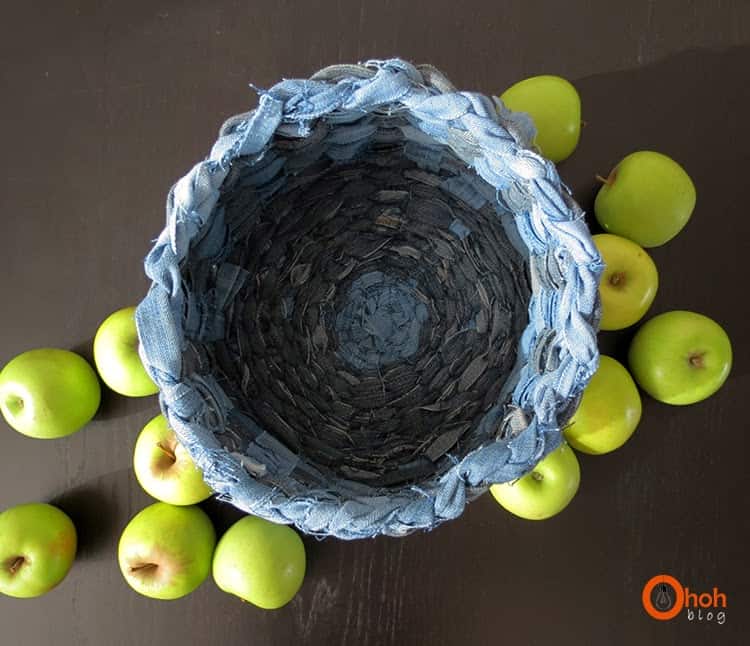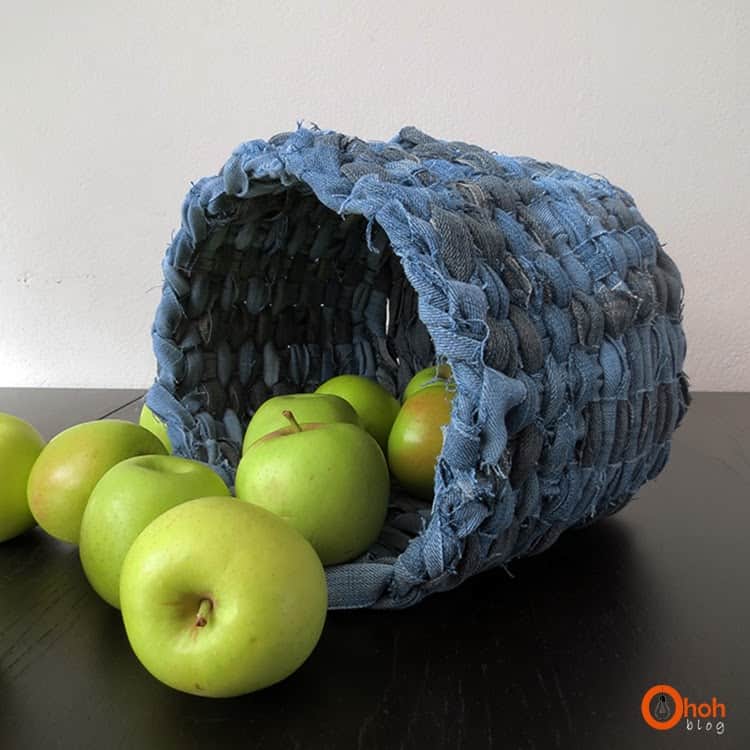 Want to remember it? Save this DIY denim basket in your favorite Pinterest board.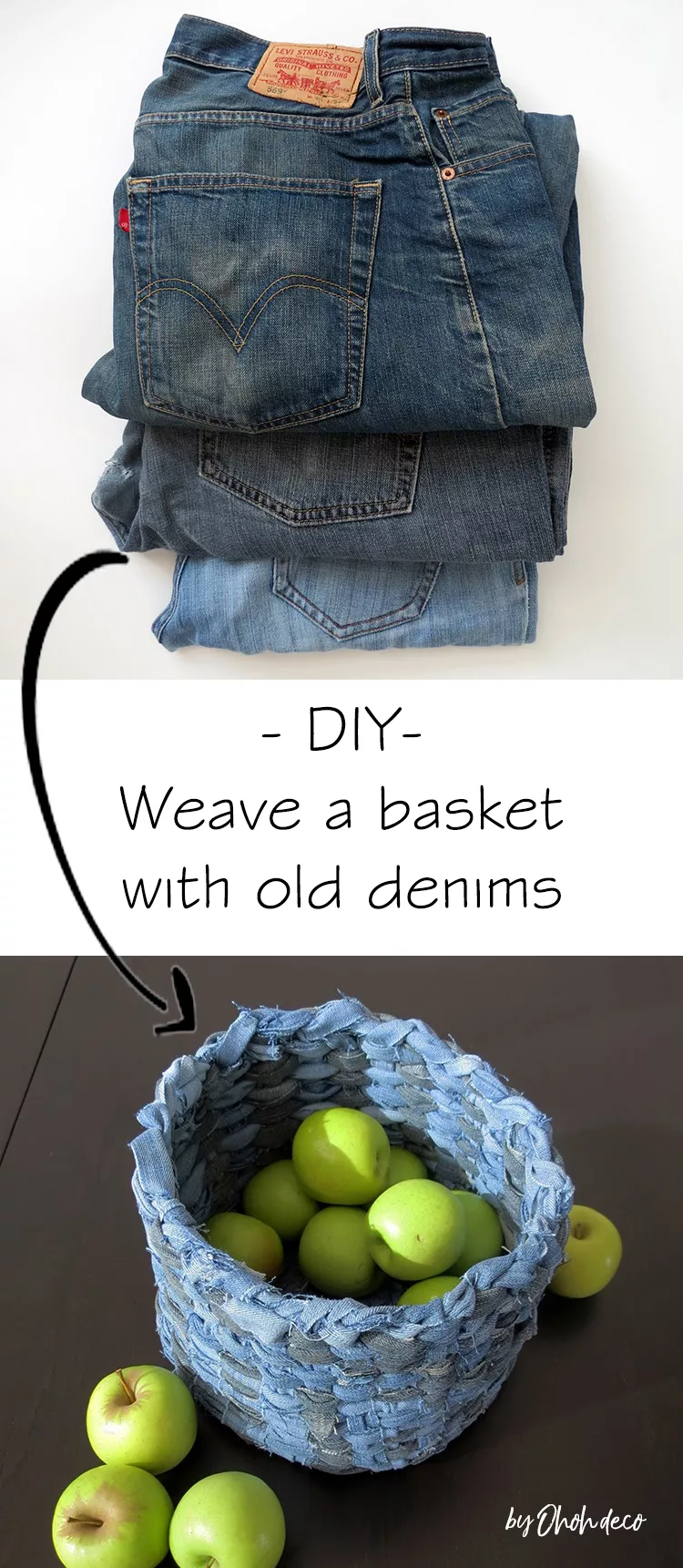 You will find all the tutorials featured in the video on my "Best DIY" page.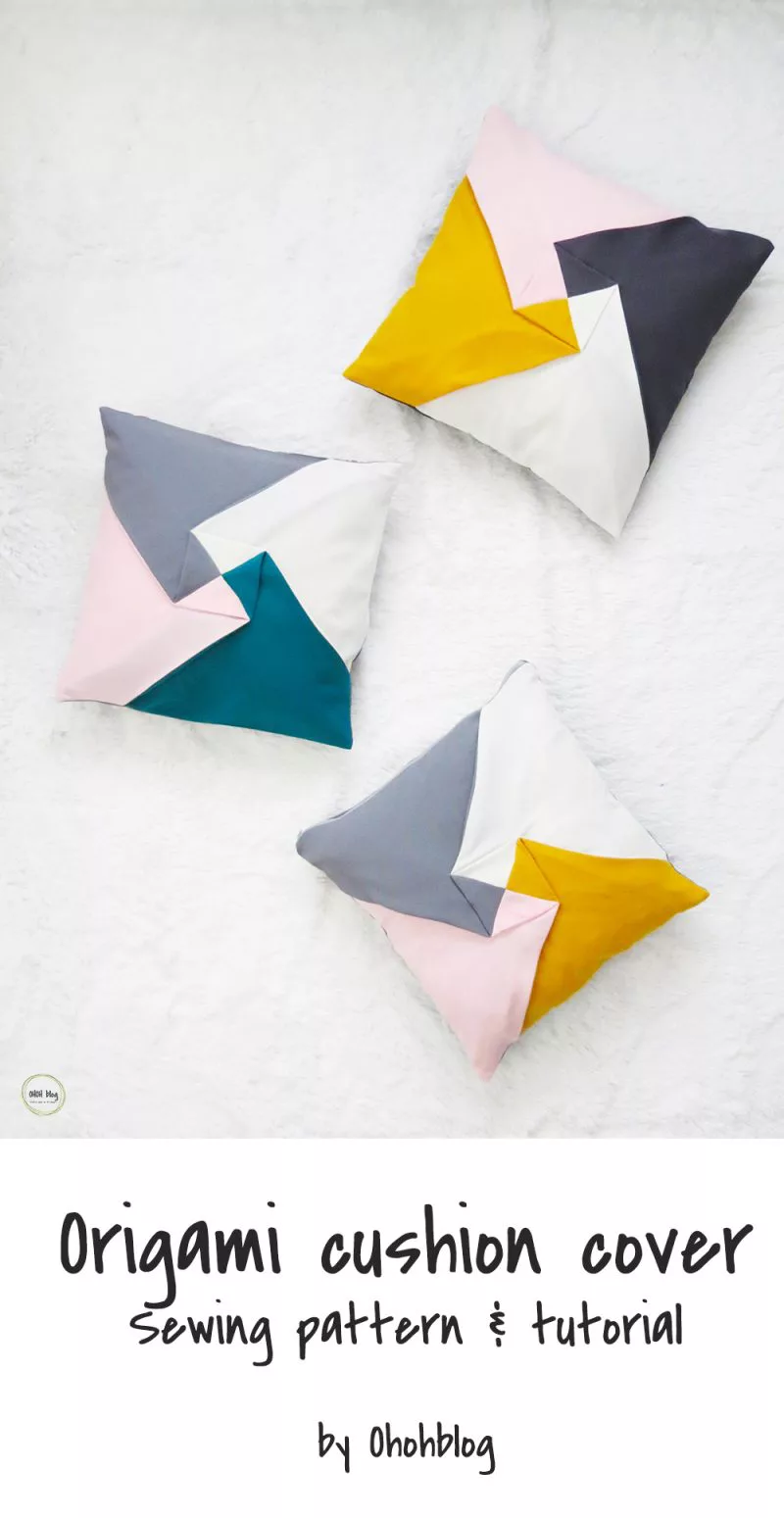 Amaryllis