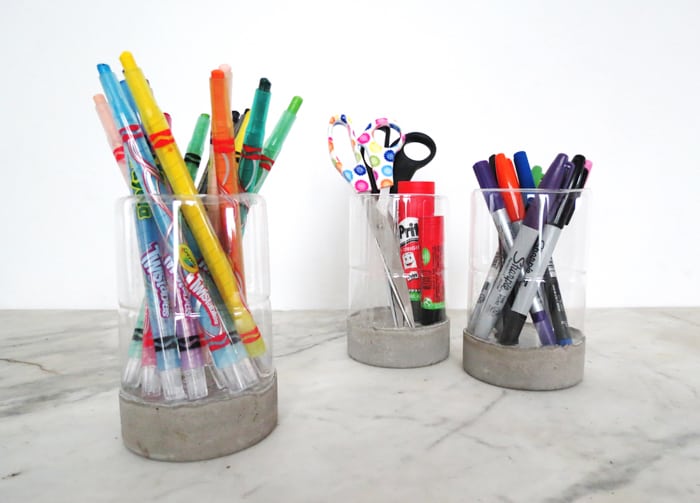 My six year old daughter like to craft as much as I do. Sometime we have fun working together and some other I have a hard time to find my craft and office supplies because she borrow them and don't put them back in place… we both are very messy, it doesn't help!!
I get a nice second hand marble table to make her a desk in the playroom. Some pencil holders were required to keep things organized! I decided to make them from a tin can and a plastic bottle, they turn out pretty cool for being made with trash!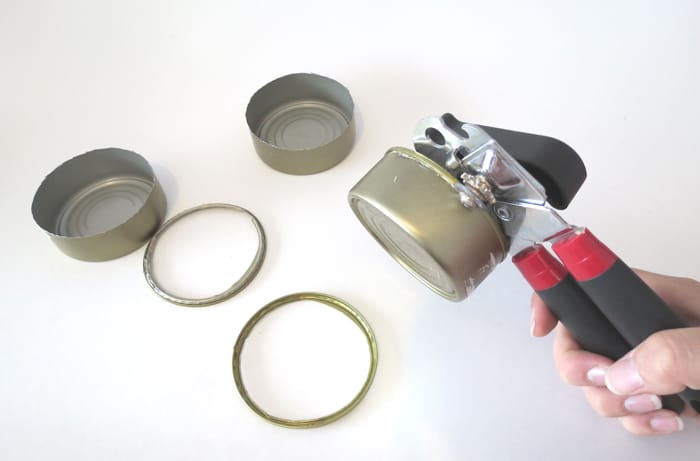 Pencil holder made from recycled materials
This project cost almost nothing! Here is the supplies you will need:
A clean tuna can
A plastic bottle (1 liter)
Concrete
Scissors
Gloves
A container to mix the concrete
Some pliers
Iron
First cut out the top part of the tuna can with a can opener to have a flat side.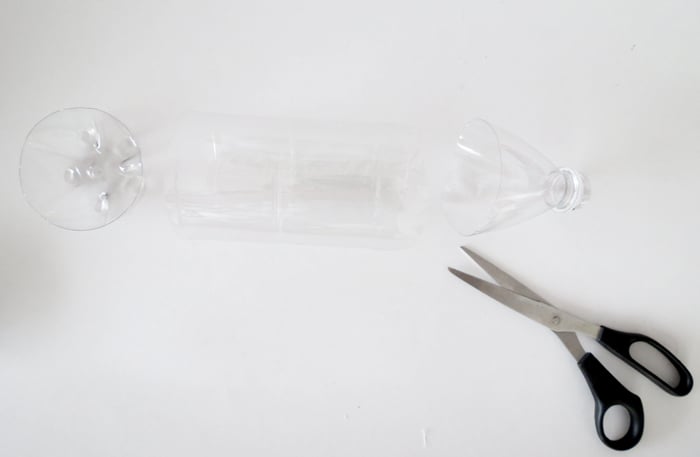 The diameter of the plastic bottle must be the same as the can. I found out that 1 liter bottle fit perfectly into the can. Cut the bottom and the neck of the plastic bottle to have a tube.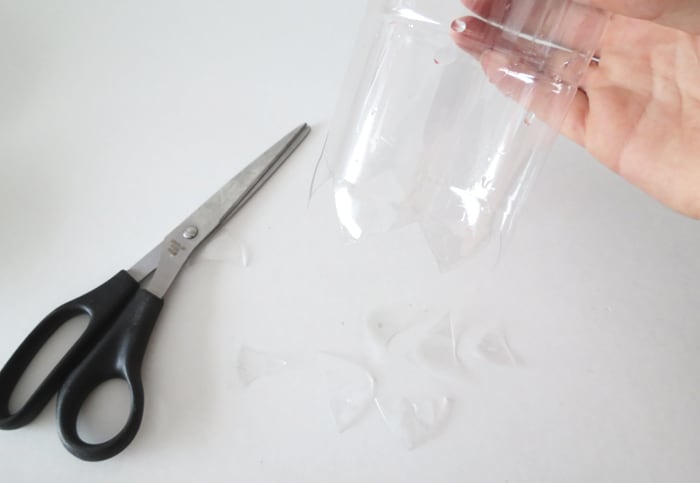 Cut small triangle flaps at one end of the tube,and fold then trough the inside.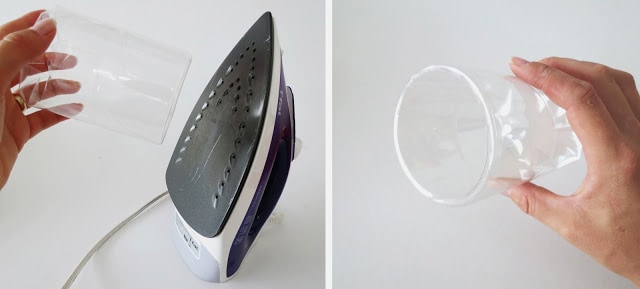 Use your iron to slightly melt the opposite end of the bottle. It will make the edge stronger. You just have to place the bottle on the iron an press a little. I was afraid to ruin my iron but it works good and not a single piece of plastic remain stick on it. I even try at the highest temperature!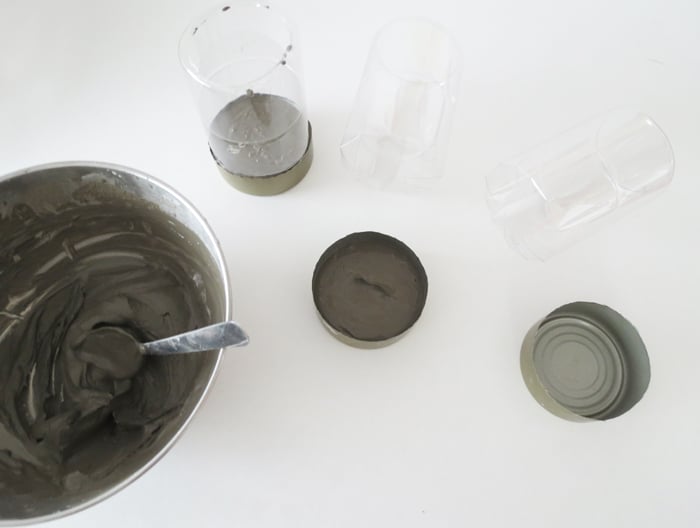 Mix the concrete in a container following the package instruction and pour it into the can. Fill the can up to 2/3. Then place the plastic tube in it, stick the side with the flaps into the concrete. Add more concrete to fill completely the can and give the pencil holder a flat bottom.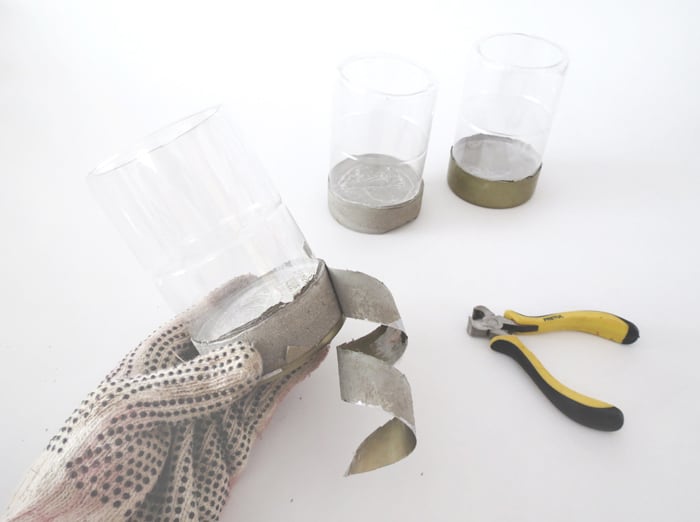 Wait 48 hours for the concrete to dry. Remove the can, you may need to use some pliers to take it off. Be careful and use protective gloves….it's sharp and you can cut yourself (believe me on that one ;). Remove the dust and sand a little the concrete if necessary.
And that's it! Start organizing your desk.
The concrete base hold perfectly the plastic bottle. The pencil holders are stable and don't tip over. I really like that they are completely transparent, it makes it so easy to find the office supplies. If you are looking for more ideas to make a desk organizer, you can have a look at those little mountains or at DIY desk organizer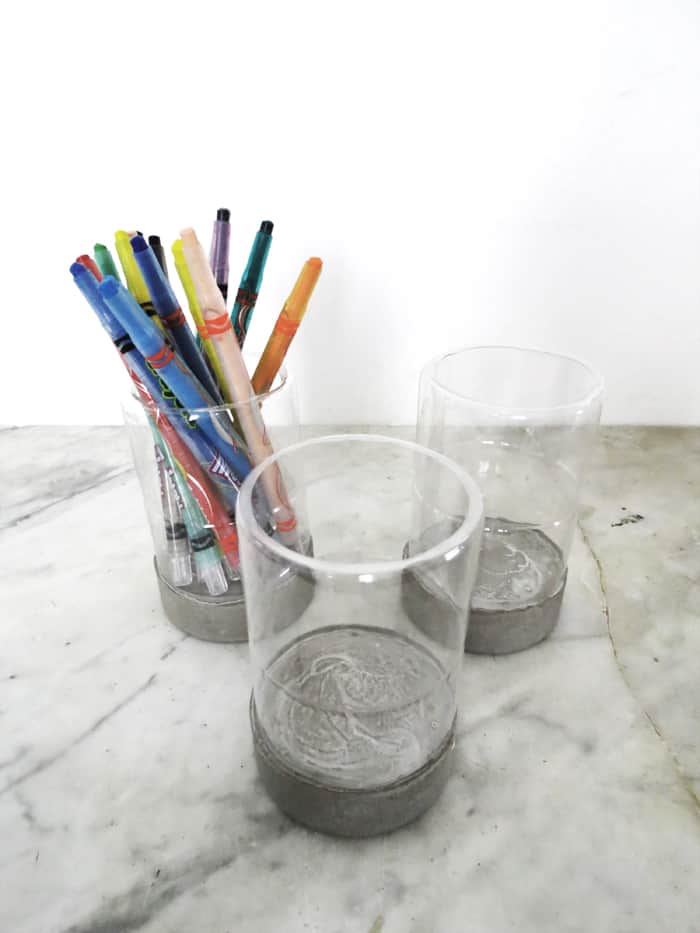 UPDATE: Three years after, my daughter is still using these concrete pencil holders. They have fallen a few times and have also served as a barbie's table (remember her drawing table is in the playroom). The concrete did ship a little on some places but they are still in good shape. If you want to have a look at my kids playroom, come to see the playroom makeover and try to spot the pencil holders on the desk 😉
If you like concrete craft, I'm petty sure you will enjoy this DIY concrete vase.
What do you this of this recycled craft? Would you give a try? I can be fun to make it with different color of plastic bottle.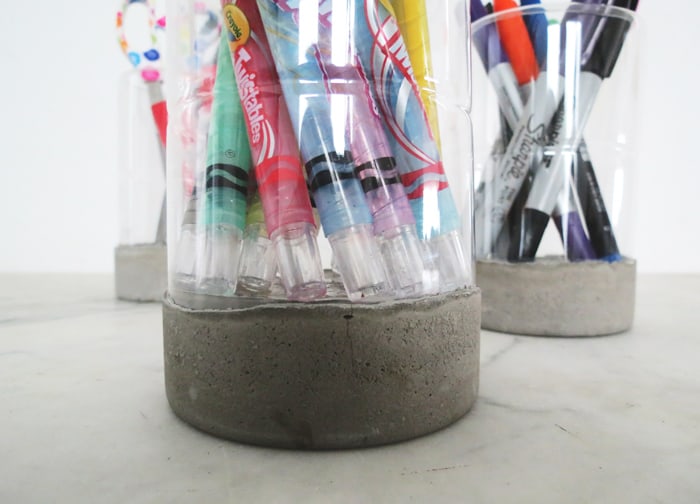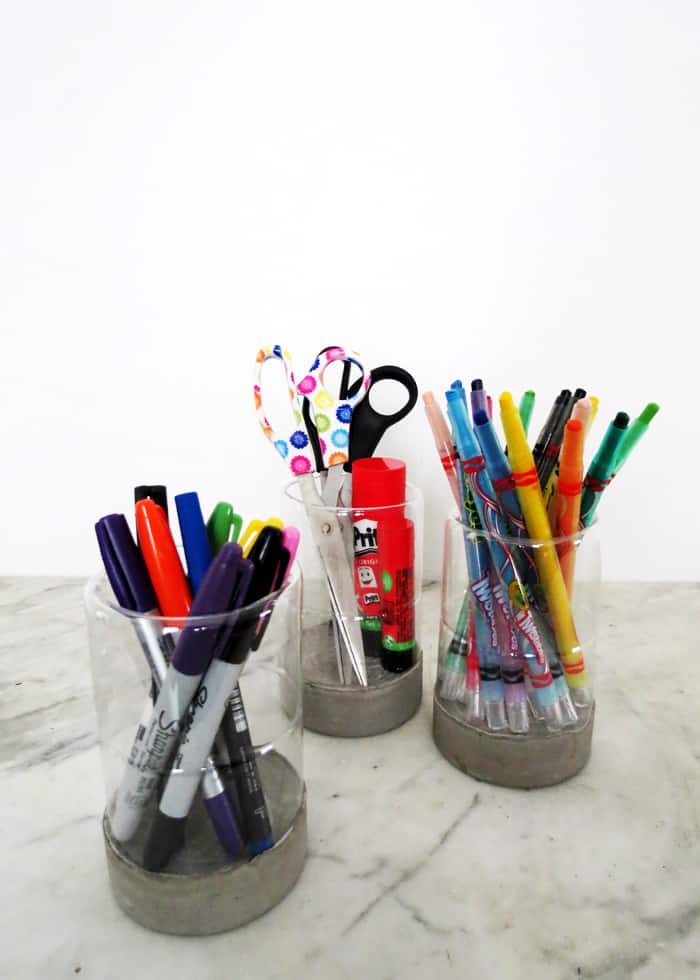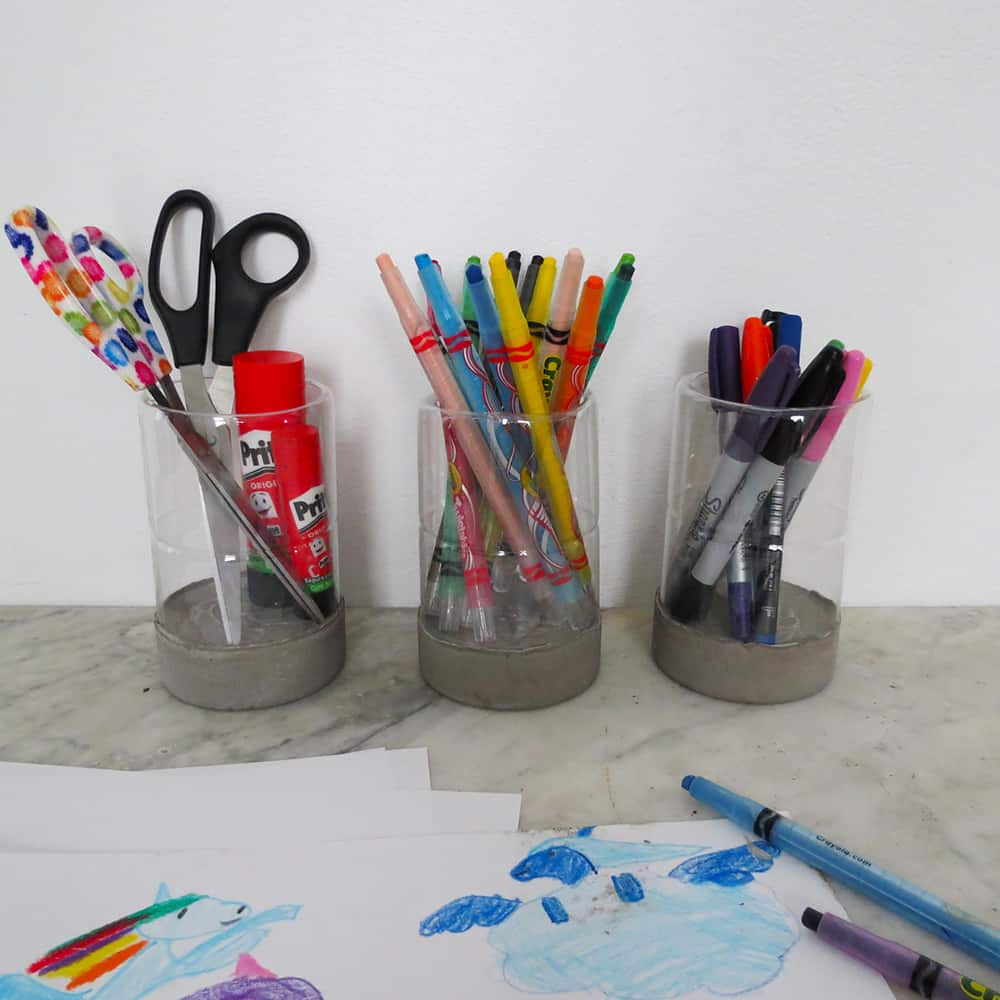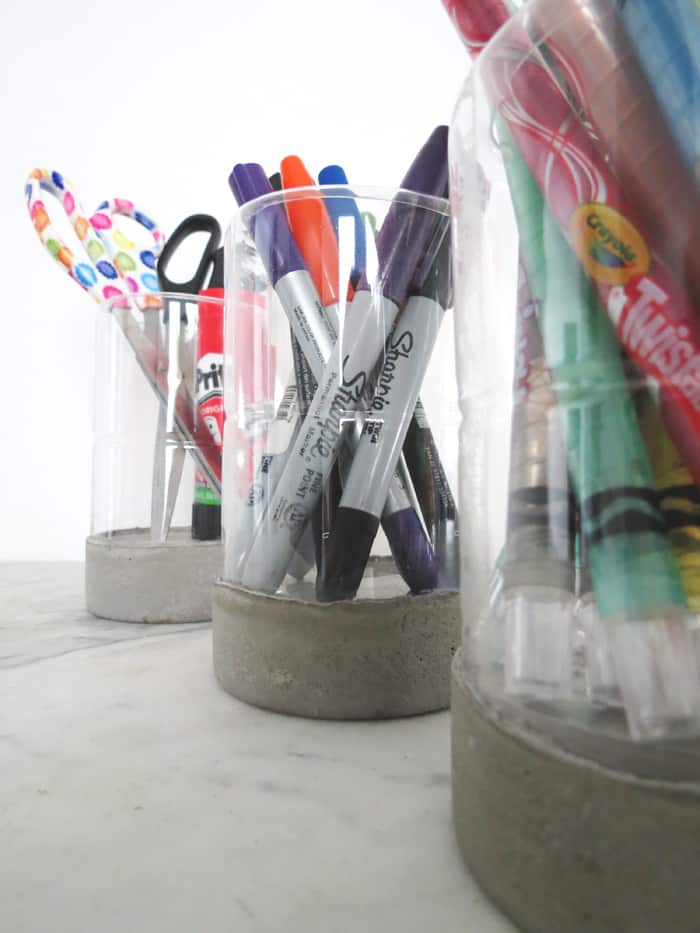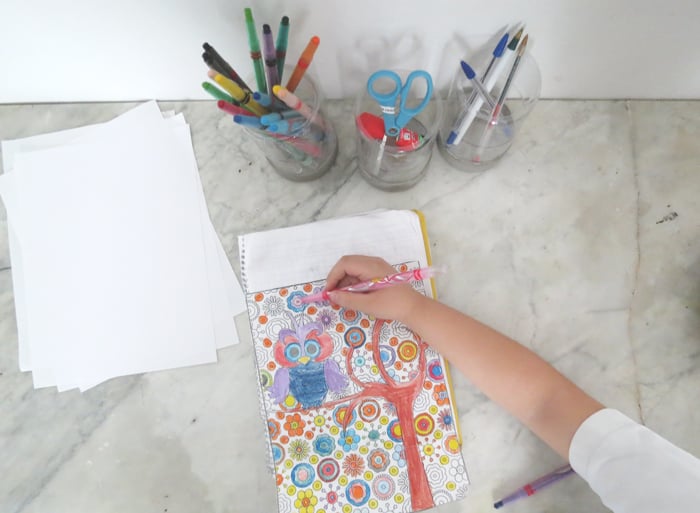 Want to remember this craft? Save this DIY recycled pencil holder in your favorite Pinterest board.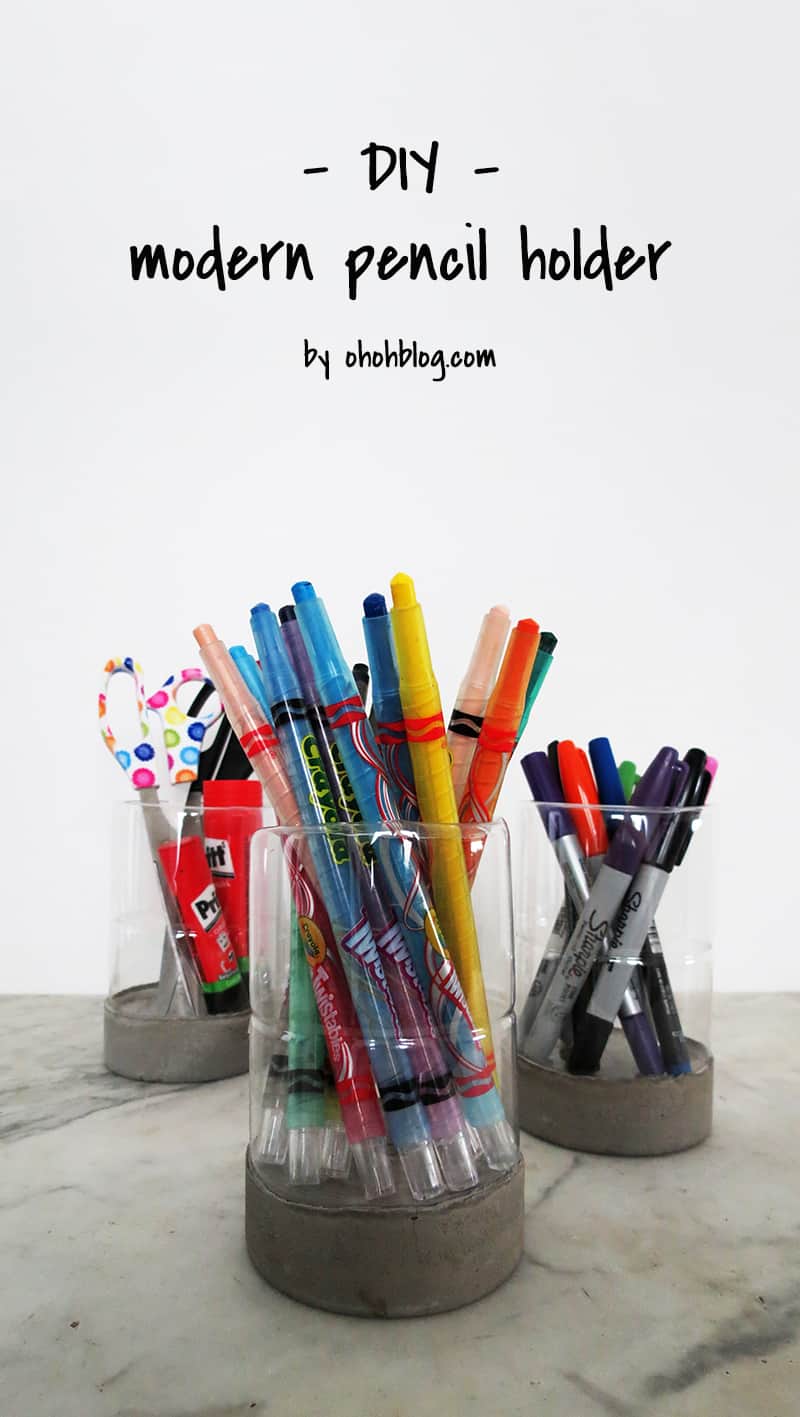 Amaryllis