I sewed this belt month ago but didn't have time to post the tutorial….today, I finally share it with you!
I wanted a versatile belt to wear with dresses. It's always flattering to wear something around the waist, it makes look slimmer…how wouldn't want that?
I wrote down a quite simple tutorial to make a wrapped belt. You can make it with fabric or faux leather. I had to give several tries to attach the belt the way I wanted with a flat knot. Once you get the trick it's pretty simple.
Materials you will need to sew your wrapped belt
Faux leather fabric
Matching thread
Fabric glue
A sewing machine
I made the belt in 3 parts, one centerpiece and two side strips. Here are measures of the central part, you may have to adapt it to your size.
Please note that if you have enough fabric length, you can cut the belt in one piece.

So it's 22″ length, 4.5″ high in the center part, and 2.5″ high on the sides. ( 55cm, 12cm and 6cm). Add a seam allowance of 1 inch (2 cm) around the piece.
Then you have to cut 2 side strips of 41″ length, 2.5″ high (105cm – 6cm), you also have to add a seam allowance of 1 inch (2cm).
Sew both strips with the centerpiece, one on each side.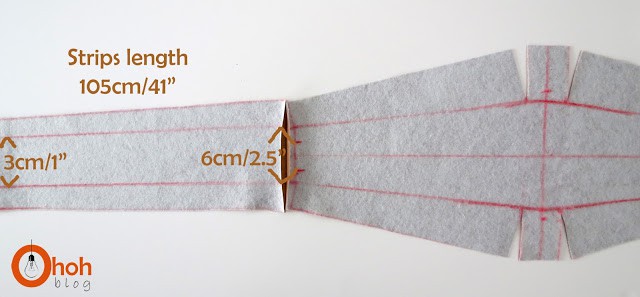 Flatten the seam between the central piece and the strips. Fold the fabric inside all along the edge, and make a seam. To have a flat hem I cut notches on the rounded part of the central piece of the belt.
If you work with fabric instead of faux leather, you may prefer to make a double fold hem all around. It will prevent the fabric to fray and will look nicer.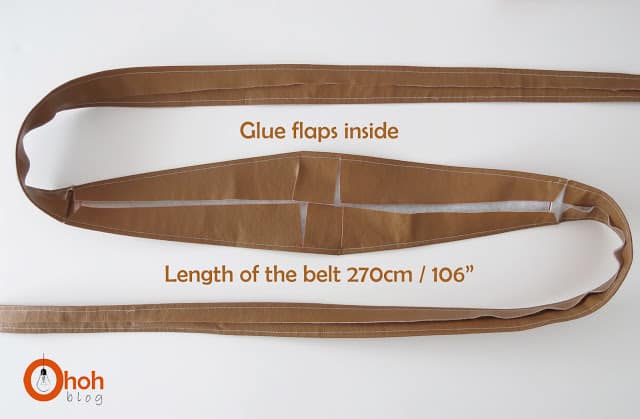 That's it! Quite easy don't you think? Enjoy it and don't hesitate to try different ways to wear your DIY belt!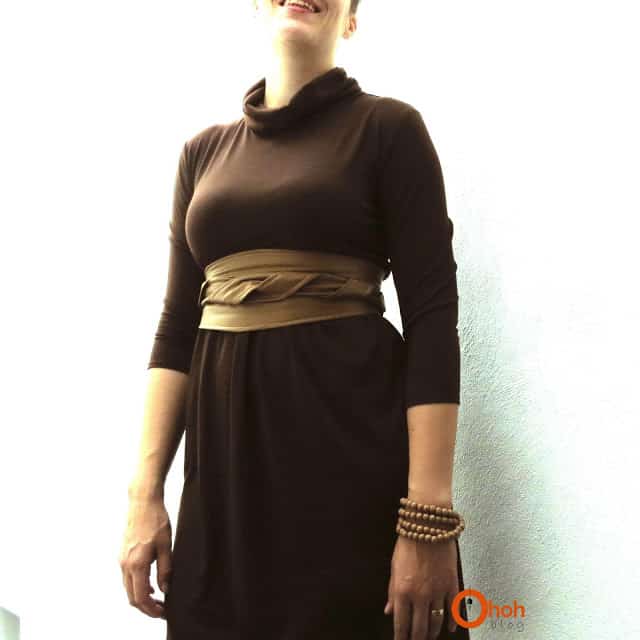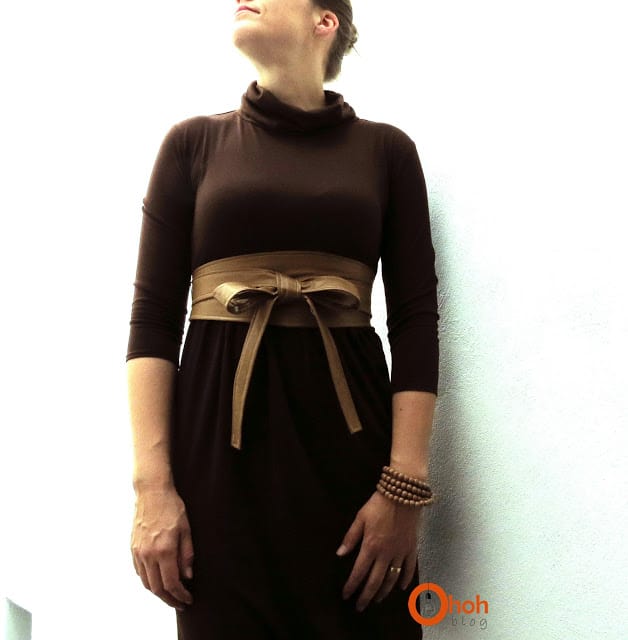 Sorry for the bad quality of some pictures! I hope you like it anyway!
You will find all the tutorials featured in the video on my "Best DIY" page.
Amaryllis