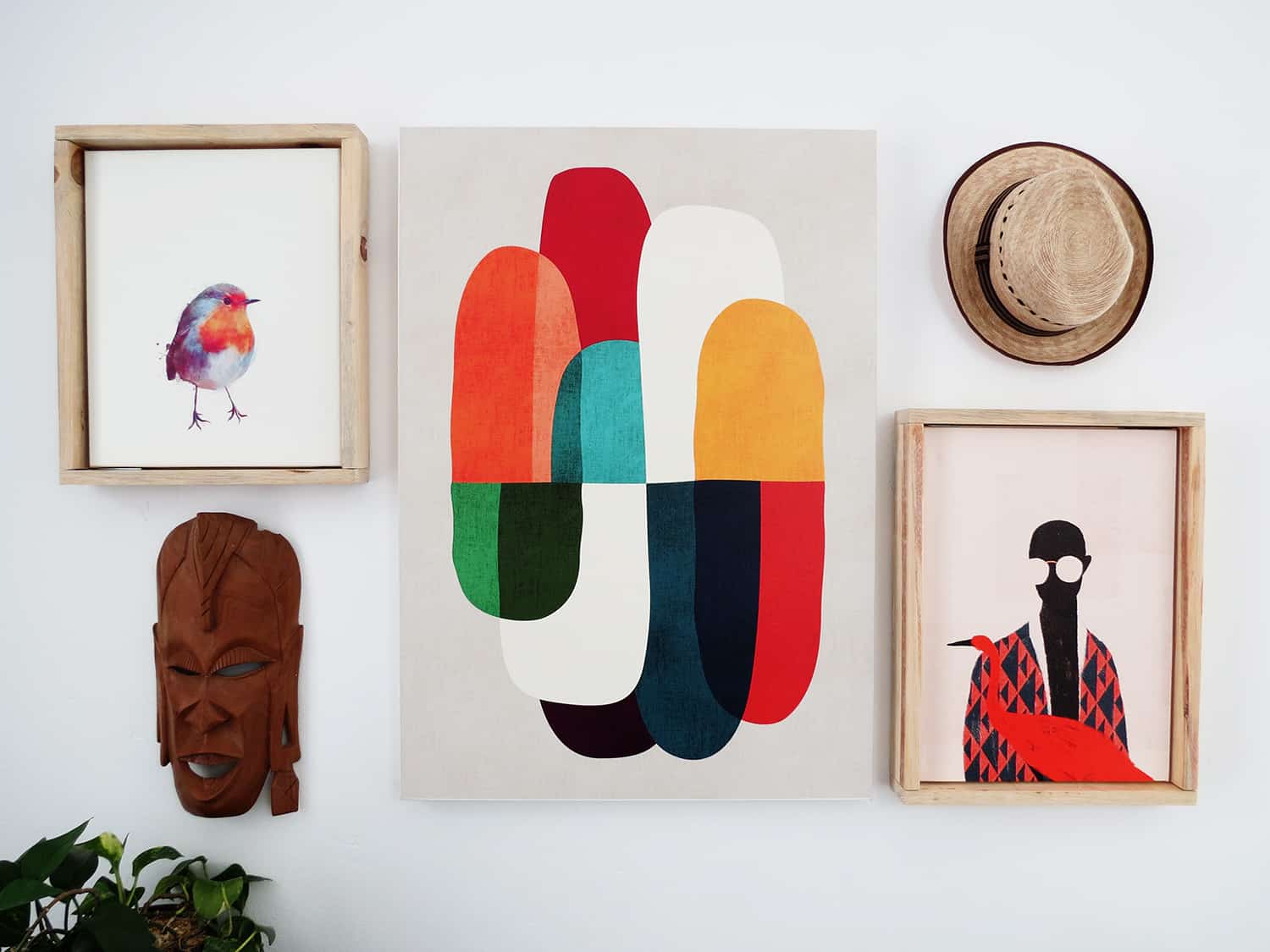 So glad to share with you the DIY I made in collaboration with Society 6. After several attempt, I'm finally satisfied with the wall decor of our night hall. I get great canvas prints from Society 6, and I mixed them with an African mask and a straw hat. I build floating frames around the two smaller canvas to enhance them and balance the wall arrangement. A few plants add some green around, which is always nice. Looking at the pictures, I realize that the top plank of the bookshelf need some sanding and an extra coat of stain to get rid of the marks, but beside that, I'm really happy with the look. What do you think?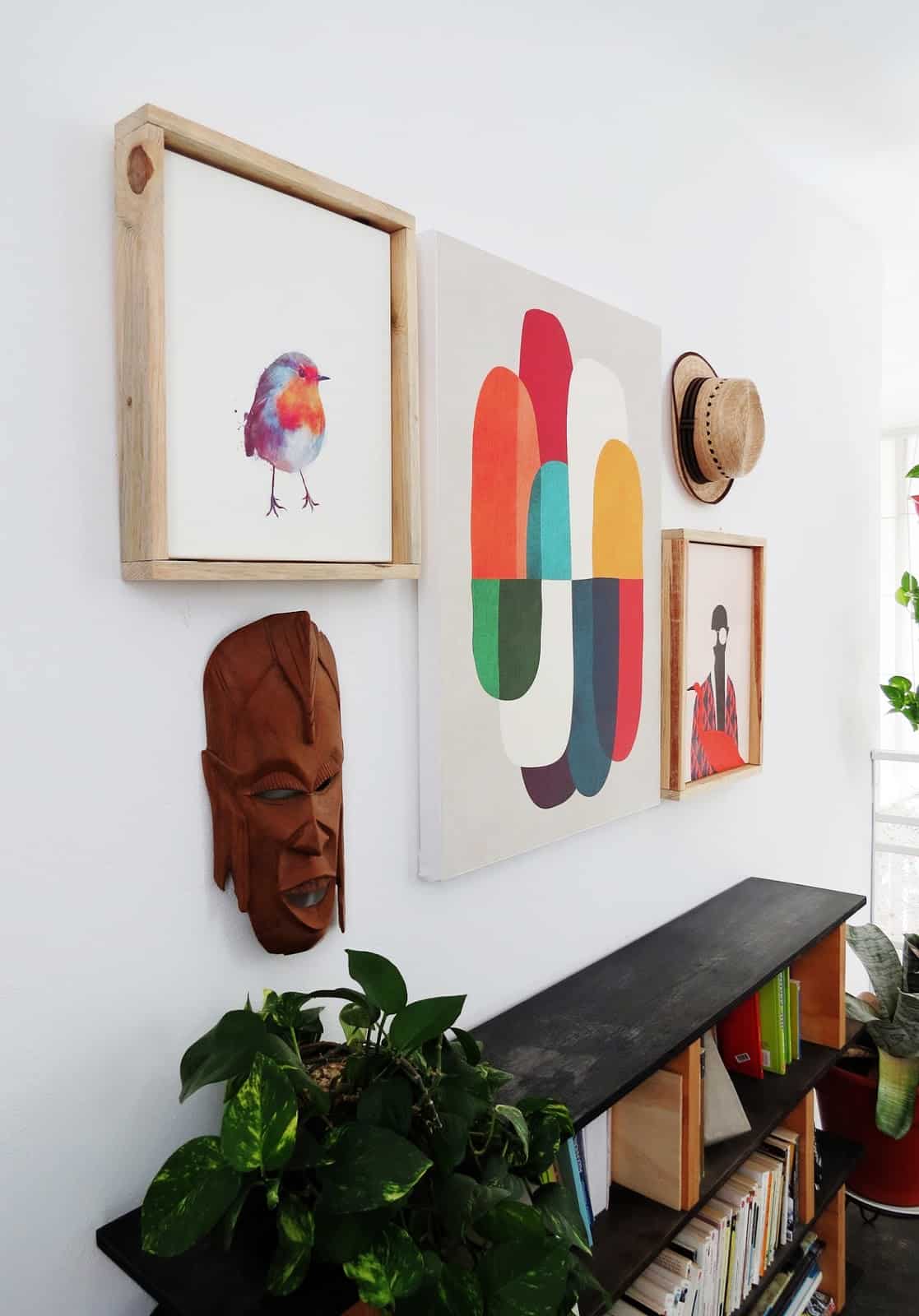 You can find the complete step by step tutorial to build your own floating frames HERE, on the blog of Society 6. If you like the canvas displayed, you can find them here:
The bird – The geometric figures – The portrait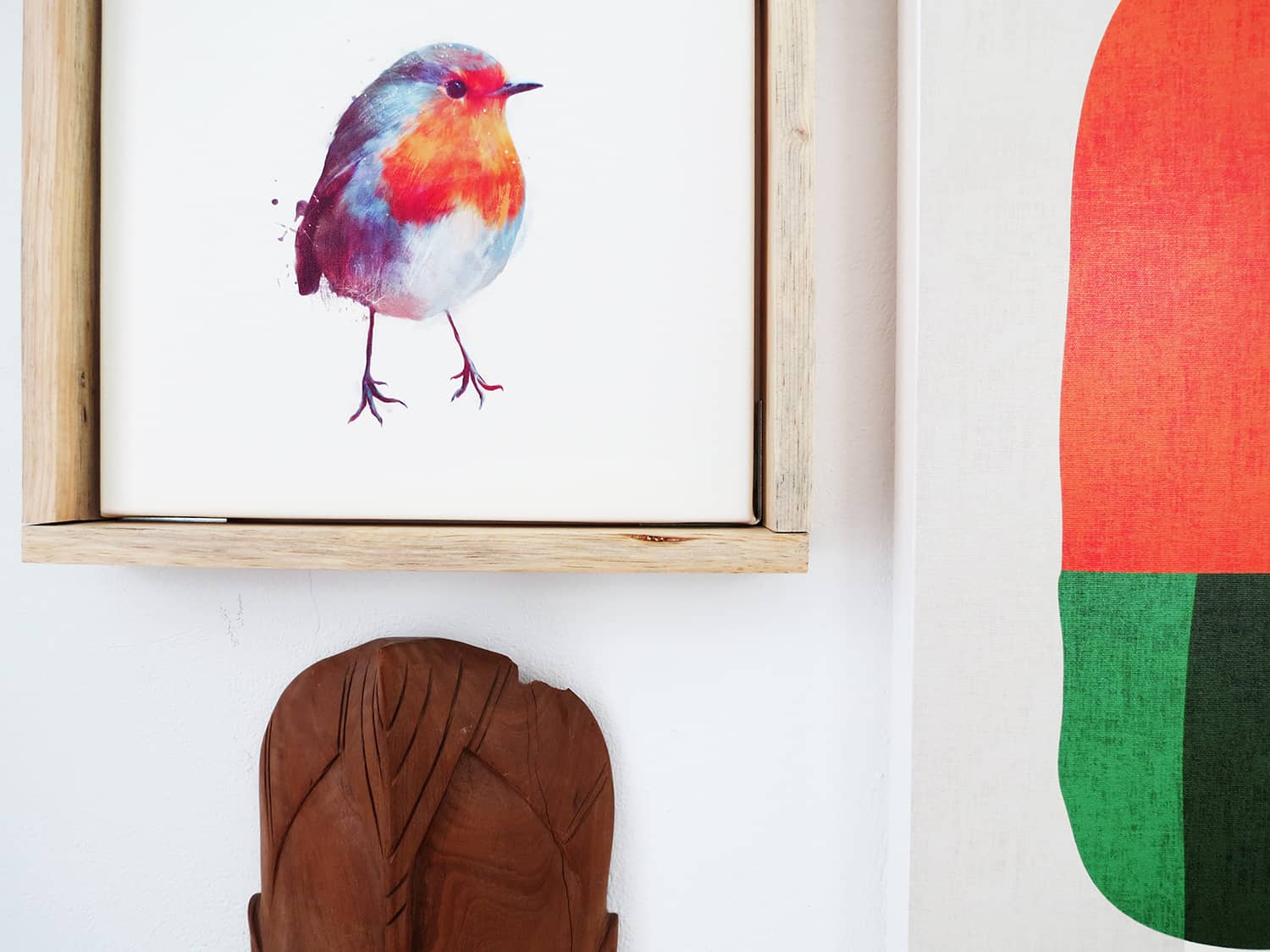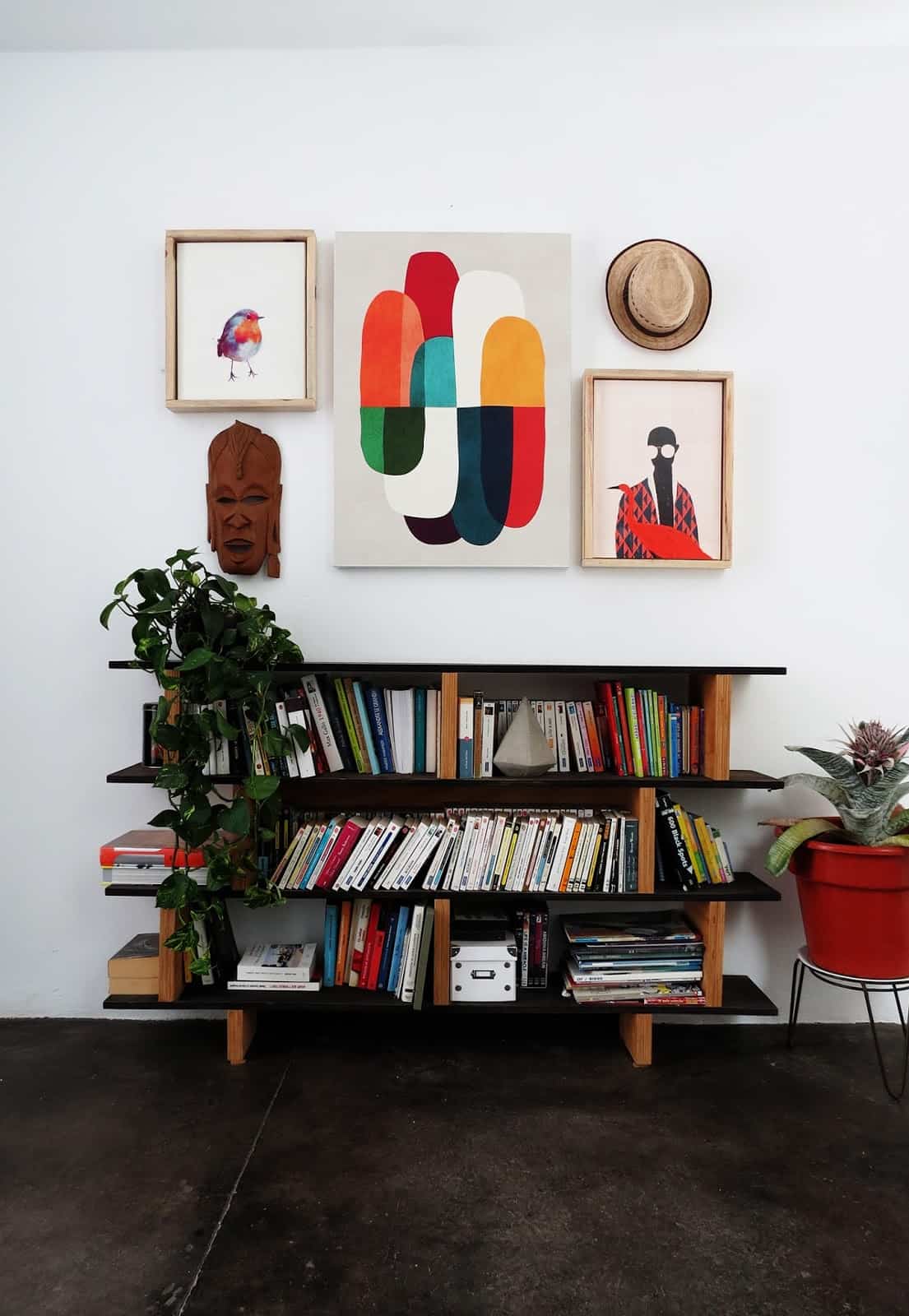 If you like it, please, share and make your friends enjoy this post!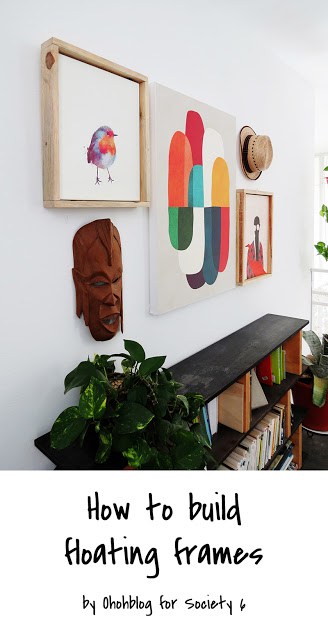 Amaryllis