I know that the last posts have been about plants and planters, I hope you will not run away seeing another DIY also about green! I'm a little crazy about indoor plants and I try to find affordable ideas to make beautiful planters.
I bought this sneak plant years ago, it grows very well since. I put it on a 1 dollar store planter that I spray painted black. It did hold for a time but now the paint is flaking, so it was time for an upgrade. I also wanted to put the planter on wheels, it makes things much easier when cleaning. Instead of making a rolling plant stand I choose to make a rolling planter!
* * *
Sé que los últimos artículos han sido sobre plantas y jardineras, espero que no huyes viendo que este DIY trata de plantas otra vez. Como sabrán, estoy un poco loca por las plantas de interior y trato de encontrar ideas asequibles para hacer jardineras hermosas. Compré esta planta hace años, creció mucho desde entonces. La puse en una maceta de plastico que pinté de negro. Estuvo bien durante un tiempo, pero ahora la pintura se está descascarando. También quería poner la jardinera sobre ruedas, hace las cosas mucho más fáciles cuando hay que limpiar. ¡Así que hice una maceta de tela con rueditas!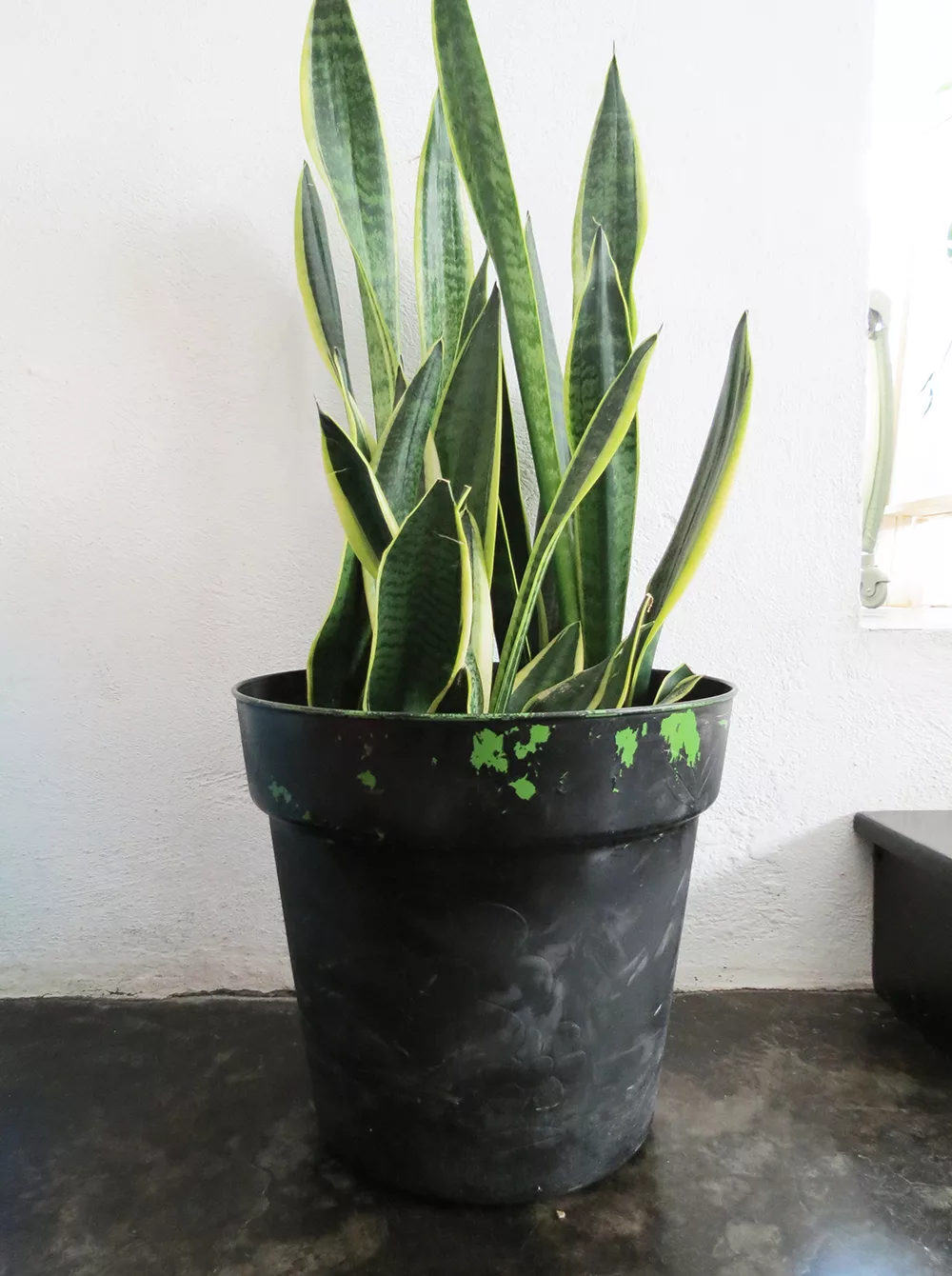 How to make a rolling planter
Materials and tools you will need to make your rolling fabric planter:
Plastic planter
Upholstery fabric or faux leather
A piece of plywood
A jigsaw
4 wheels
A stapler
a drill
A ruler and a pencil
Scissors
* * *
Material y herramientas que necesitará para hacer su maceta de tela con ruedas:
Una jardinera de plástico

Tela de tapicería o vinipiel

Una pieza de triplay

Una sierra eléctrica


4 ruedas

Una engrapadora

un taladro

Una regla y un lápiz

Tijeras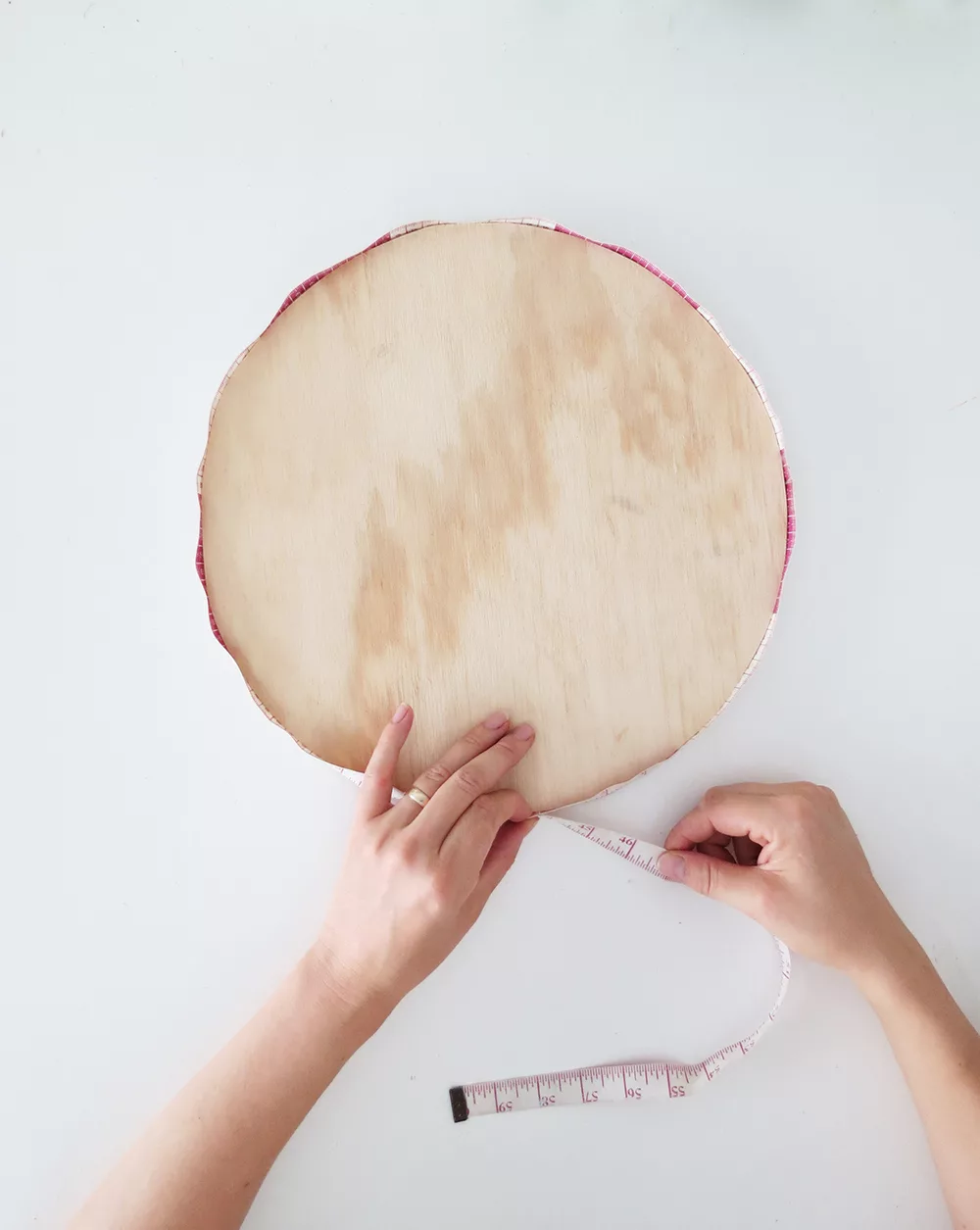 You will use a piece of plywood board to make the bottom of the planter. Place the larger side of your plastic planter on the plywood and report the circle shape. Cut the circle using a jigsaw. Sand the edge to remove splinters. The sides of the planter are made of fabric. I use fake leather, which I'm not totally happy with. I think it's a little too shiny…but at least it won't get dirty with watering drops.
* * *
Utilizarás una pieza de triplay para hacer la parte inferior de la maceta. Pones el lado más grande de tu jardinera de plástico sobre la madera y dibujas el circulo con un lápiz. Cortas el círculo con una sierra de vaivén. Lijas el borde para eliminar astillas. Los lados de la maceta están hechos de tela. Use vinipiel, con el que no estoy totalmente satisfecha. Creo que es demasiado brilloso … pero al menos no se ensuciará con las gotas de agua.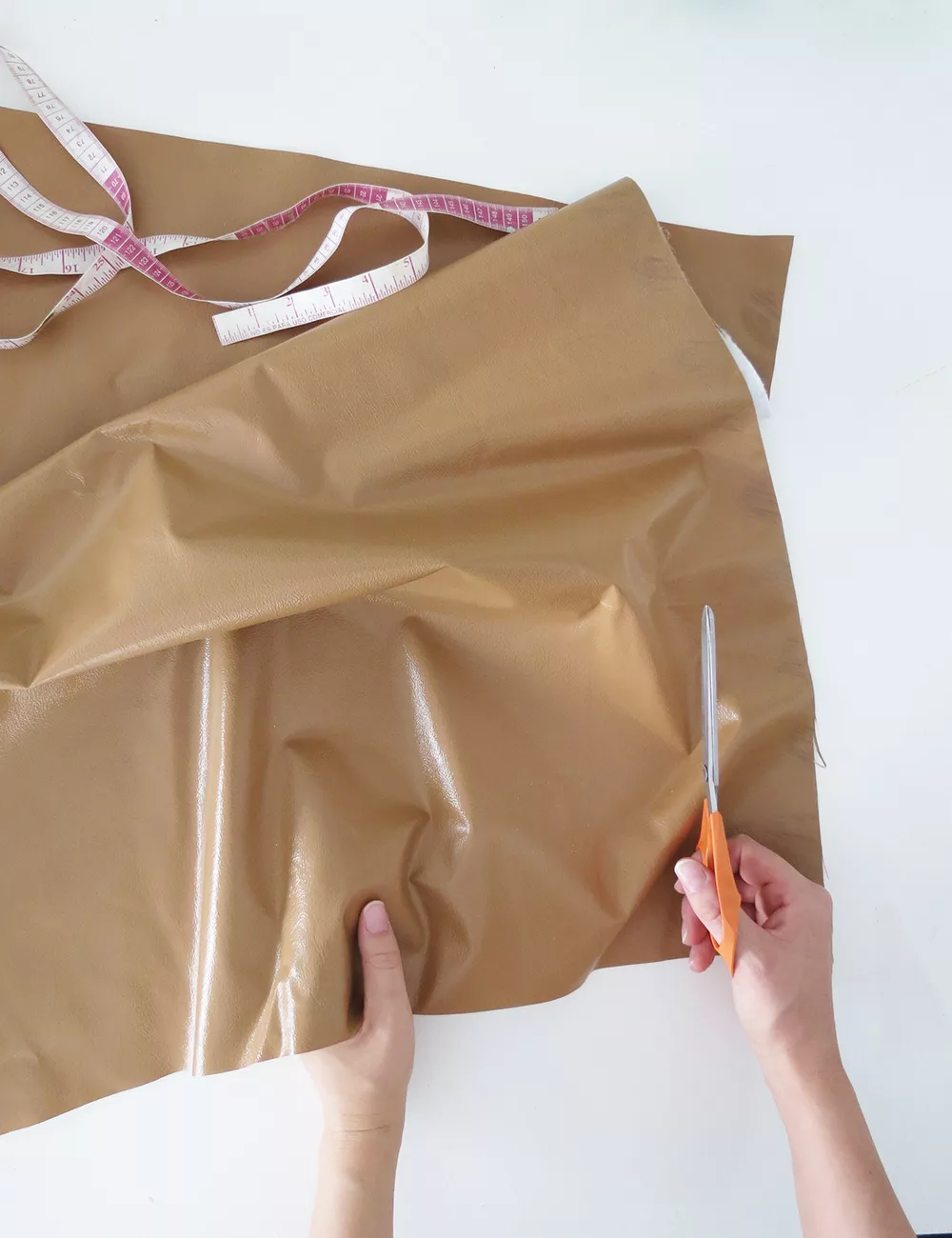 Measure the perimeter of the plywood circle and add 2 inches, this will be your fabric width. For the fabric high, measure the high of your plastic planter and add 5 inches (to make a fold on top and be able to staple the fabric on the board). As I wanted the inside of the planter to look nice also I multiplied the high by 2.
Here goes my example: my plywood circle is 44 inches diameter + 2 inches for the seams = 46 inches is my fabric width. My planter high is 15 inches + 5 inches = 20 inches is my fabric lenght. If you want the fabric to show inside also is 20 inches x 2 = 40 inches for the fabric lenght.
* * *
Mida el perímetro del círculo de triplay y agregue 5 cm, este será el ancho de la tela. Para lo largo de la tela, mida la altura de tu maceta de plástico y agregue 13 cm (para doblar la parte superior y poder engrapar la tela en la tabla). Como quería que el interior de la jardinera se viera bien, multipliqué el alto por 2.
Aquí va mi ejemplo: mi círculo de triplay mide 112 cm de perímetro + 5 cm para las costuras = 117 cm es el ancho de mi tela. El alto de mi maceta es de 38 cm + 13 cm = 51 cm es lo largo de mi tela. Si desea que la tela se muestre en el interior también es entonces 51 cm x 2 = 102 cm para lo largo.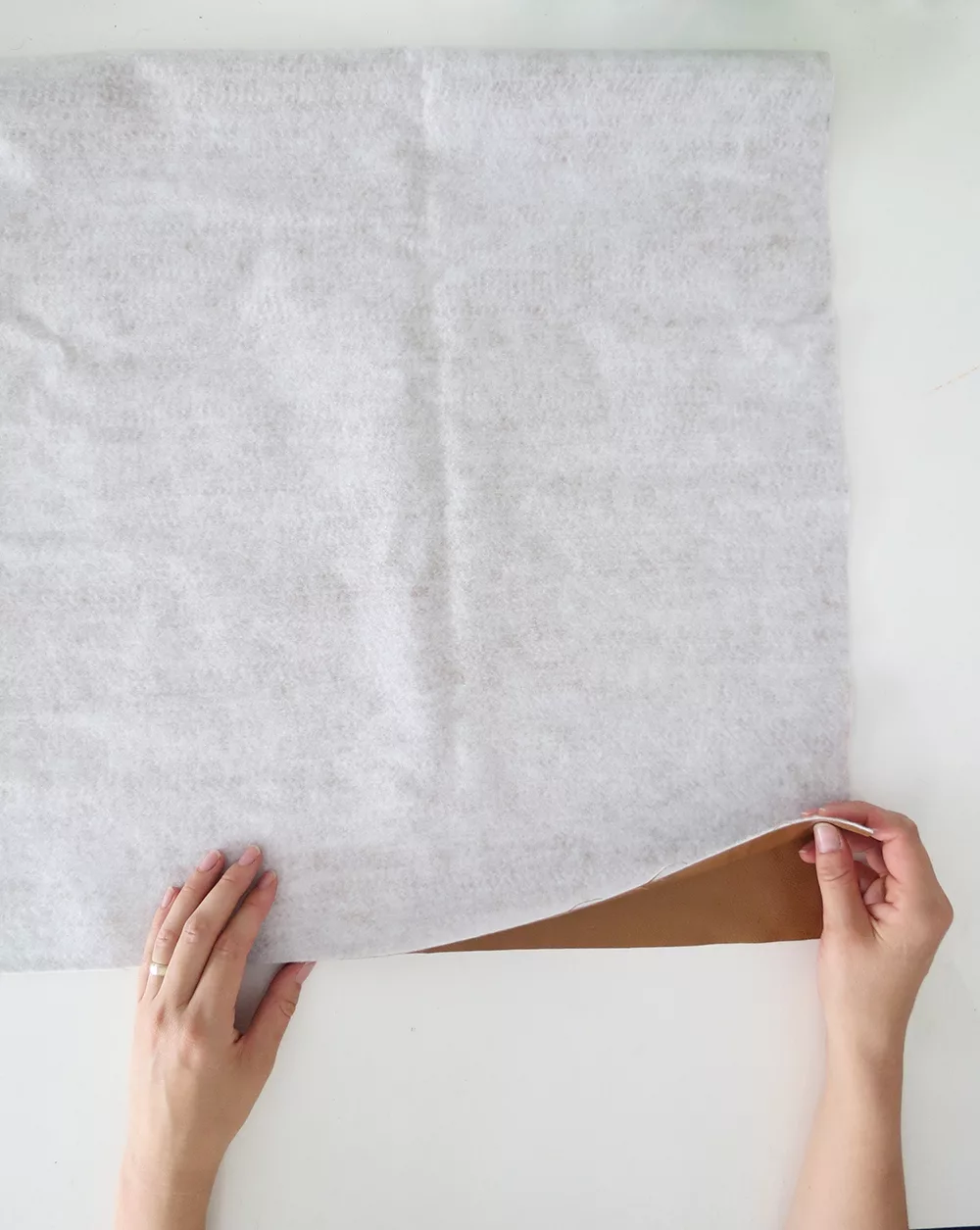 Cut the fabric at the right dimension and fold it in the middle widthwise, wrong side out. Pin the edges and sew them together.
* * *
Corta la tela en la dimensión correcta y dóblala en medio a lo ancho, con el lado equivocado de la tela en el exterior. Pon alfileres en los bordes y coserlos juntos.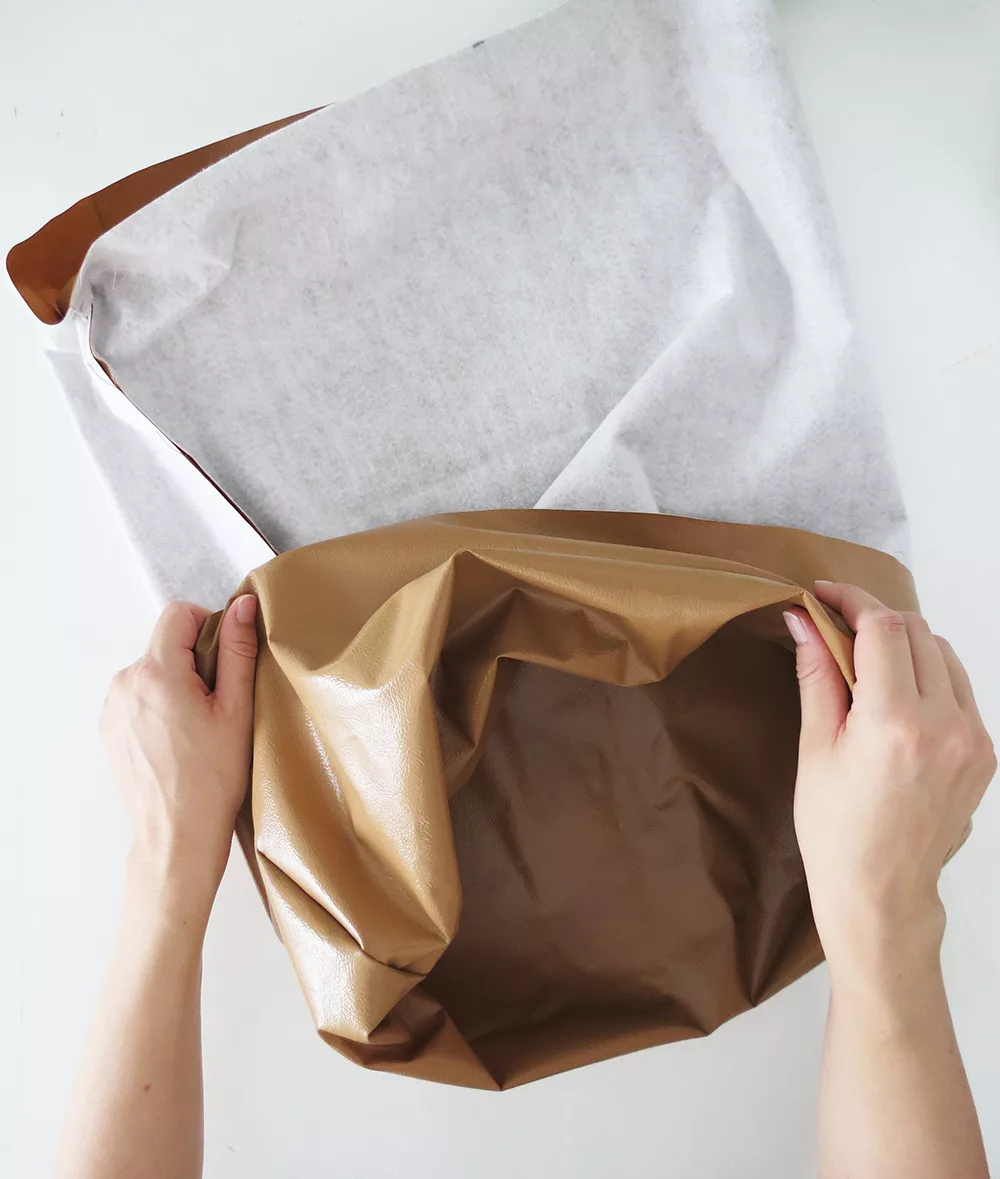 At this point you must have a fabric sleeve. Turn the fabric right side out.
* * *
En este punto, debes tener una manga de tela. Voltea la tela hacia afuera.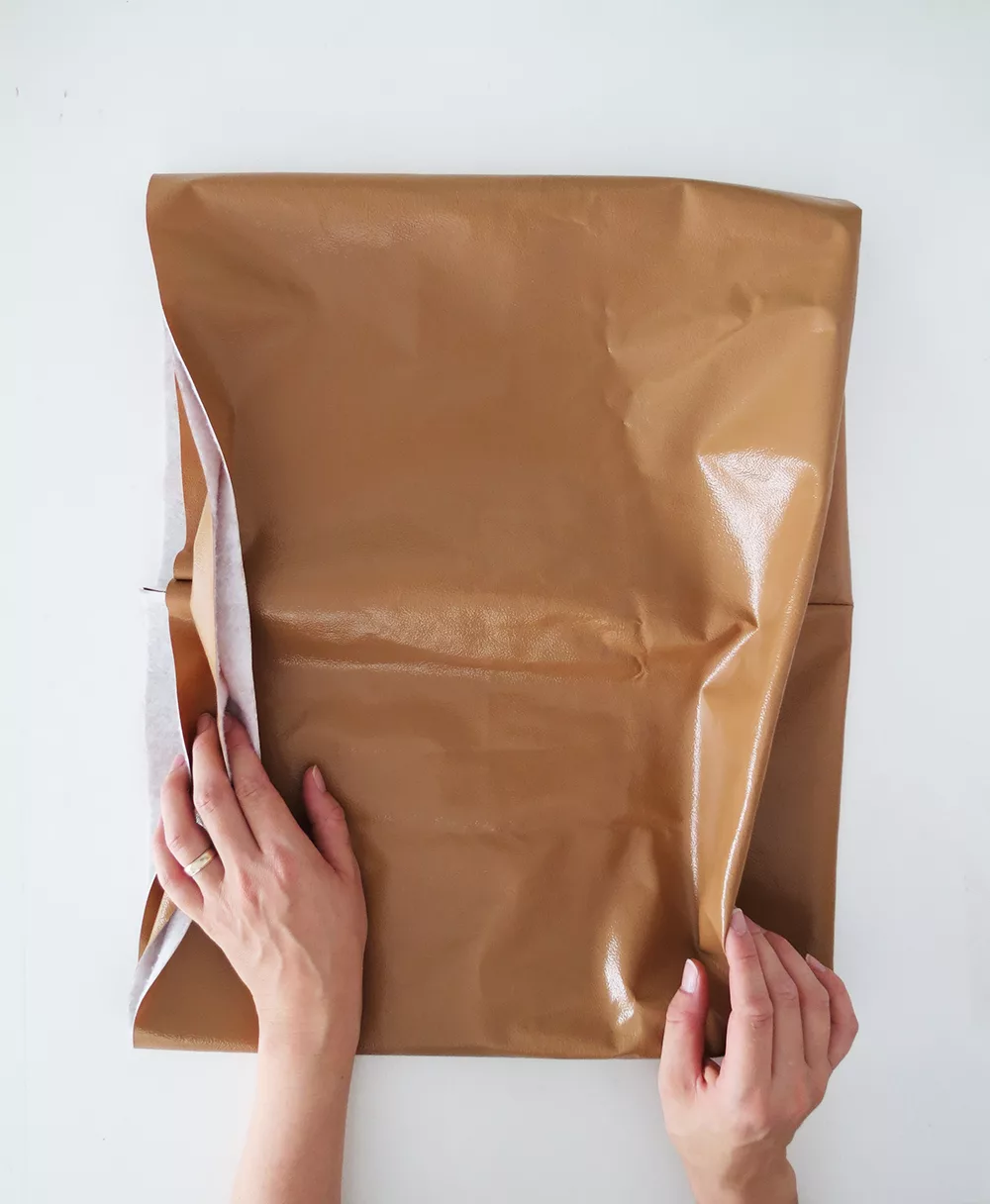 If you worked with double high just turn half of the fabric out, like I did. If not you need to make a fold on one of the edges and make a seam.
* * *
Si trabajaste con doble altura, solo gira la mitad de la tela, como hice yo. Si no, debes hacer un doblez en uno de los bordes y hacer una costura.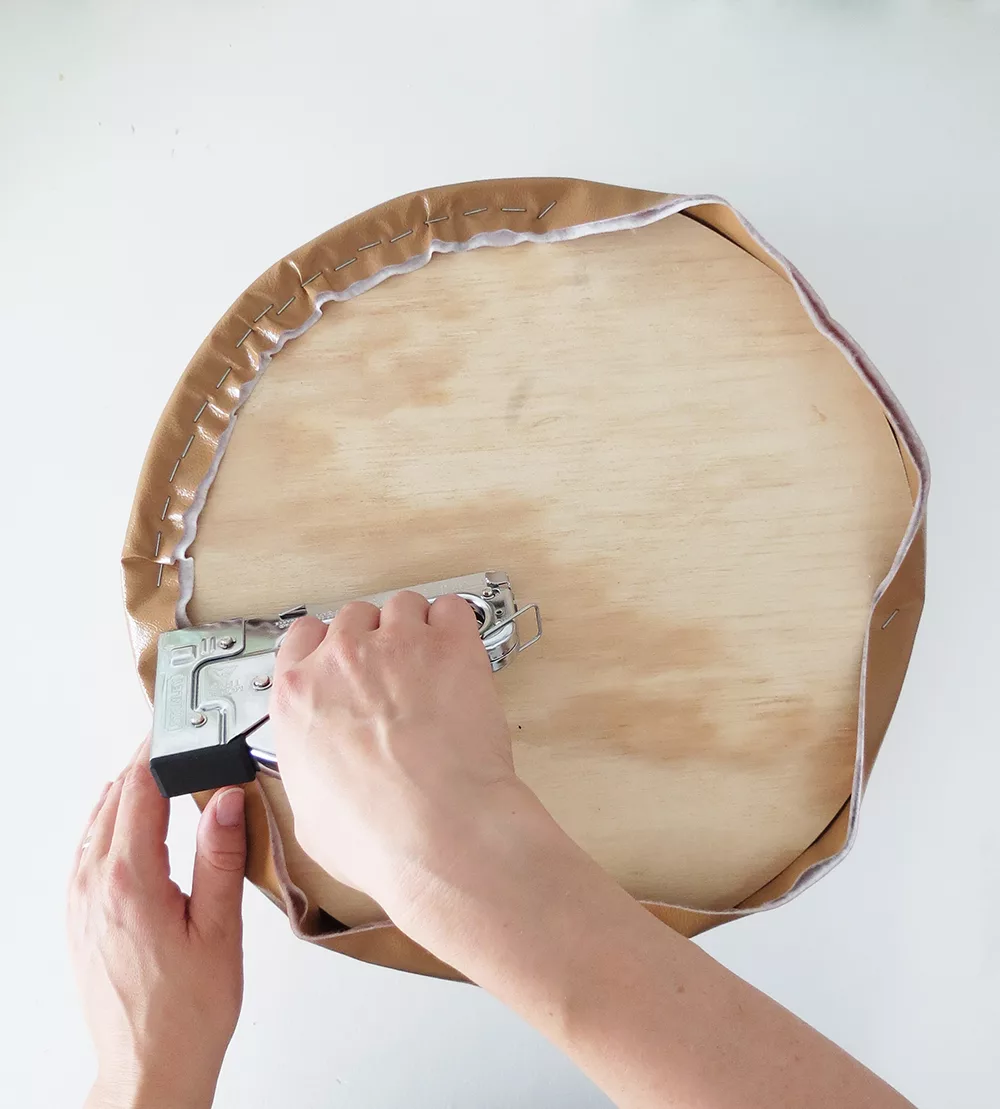 Place the plywood inside the fabric sleeve and staple the edge of the fabric on the back of the wood circle. Be sure to staple the same amount of fabric all around the circle to have a straight top edge on your planter.
* * *
Coloque el triplay dentro de la manga de tela y engrape el borde de la tela en la parte trasera del círculo de madera. Asegúrese de engrapar la misma cantidad de tela al rededor del círculo para tener un borde superior de la maceta recto.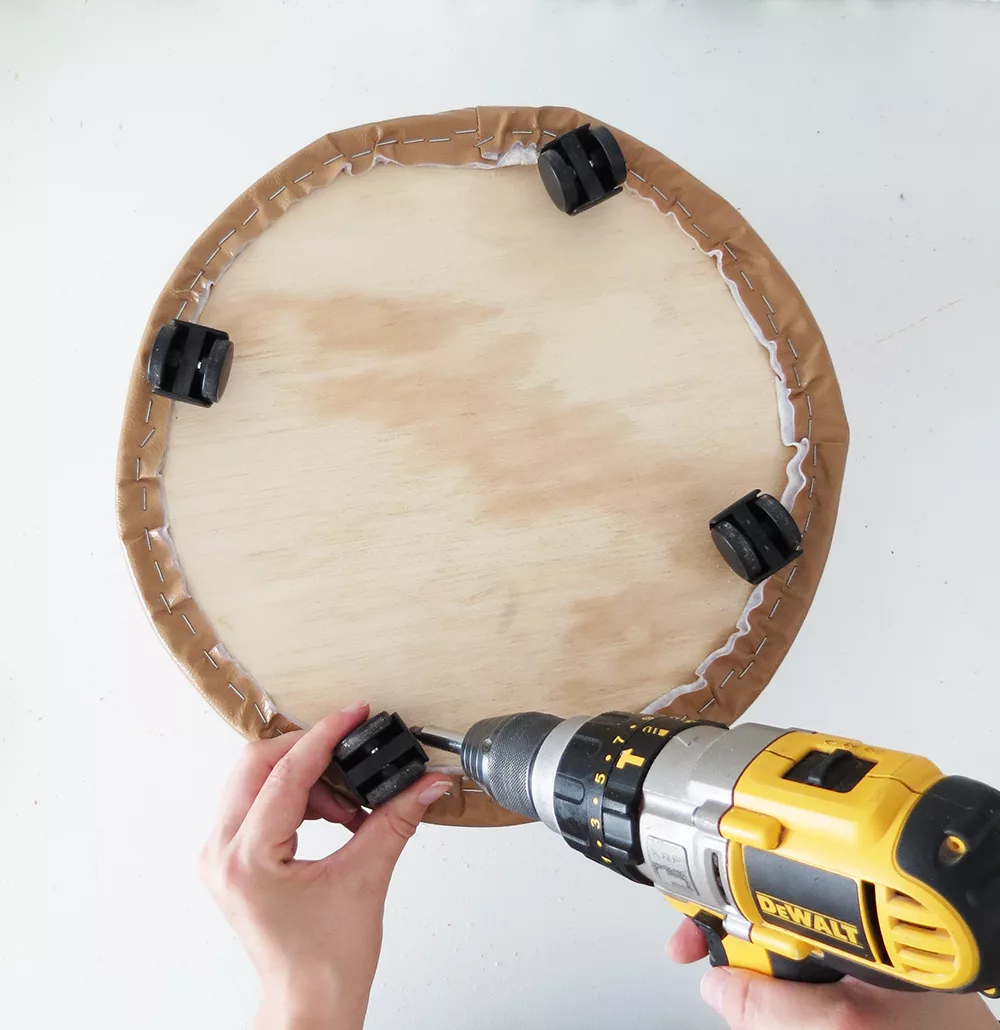 Screw the 4 wheels on the plywood. Flip your rolling planter, place the plastic planter inside, add soil and your favorite plant and ready!
* * *
Atornille las 4 ruedas en la madera. Voltas tu maceta, coloque la maceta de plástico adentro, agregas tierra y tu planta favorita ¡y listo!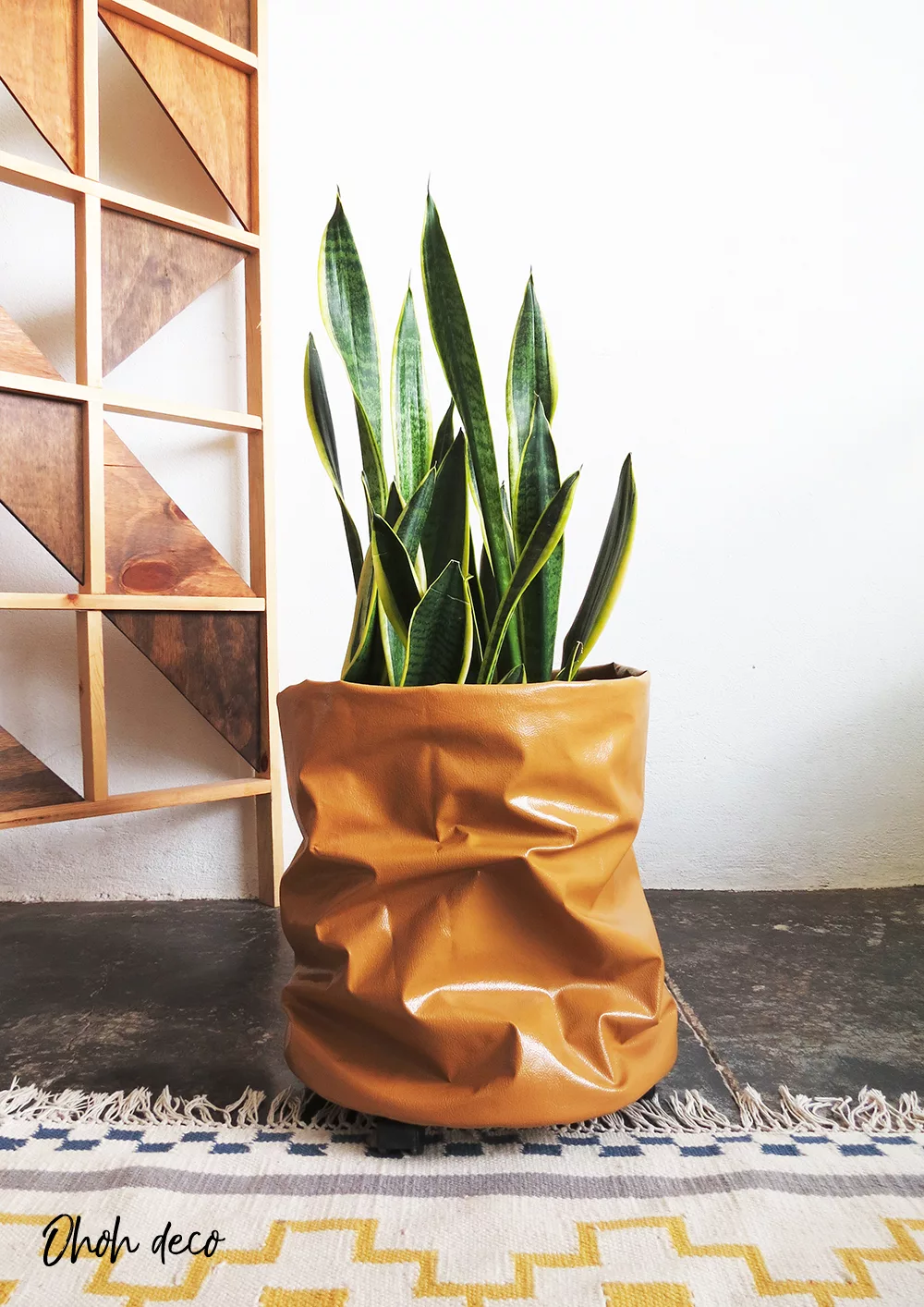 My initial idea was to make a fold with the fabric on top to have a clean look…but I kinda like the crinkle look better. What do you prefer?
* * *
Mi idea inicial era hacer un pliegue con la tela para tener un aspecto liso … pero me gusta mas la versión arrugada. ¿Qué prefieres?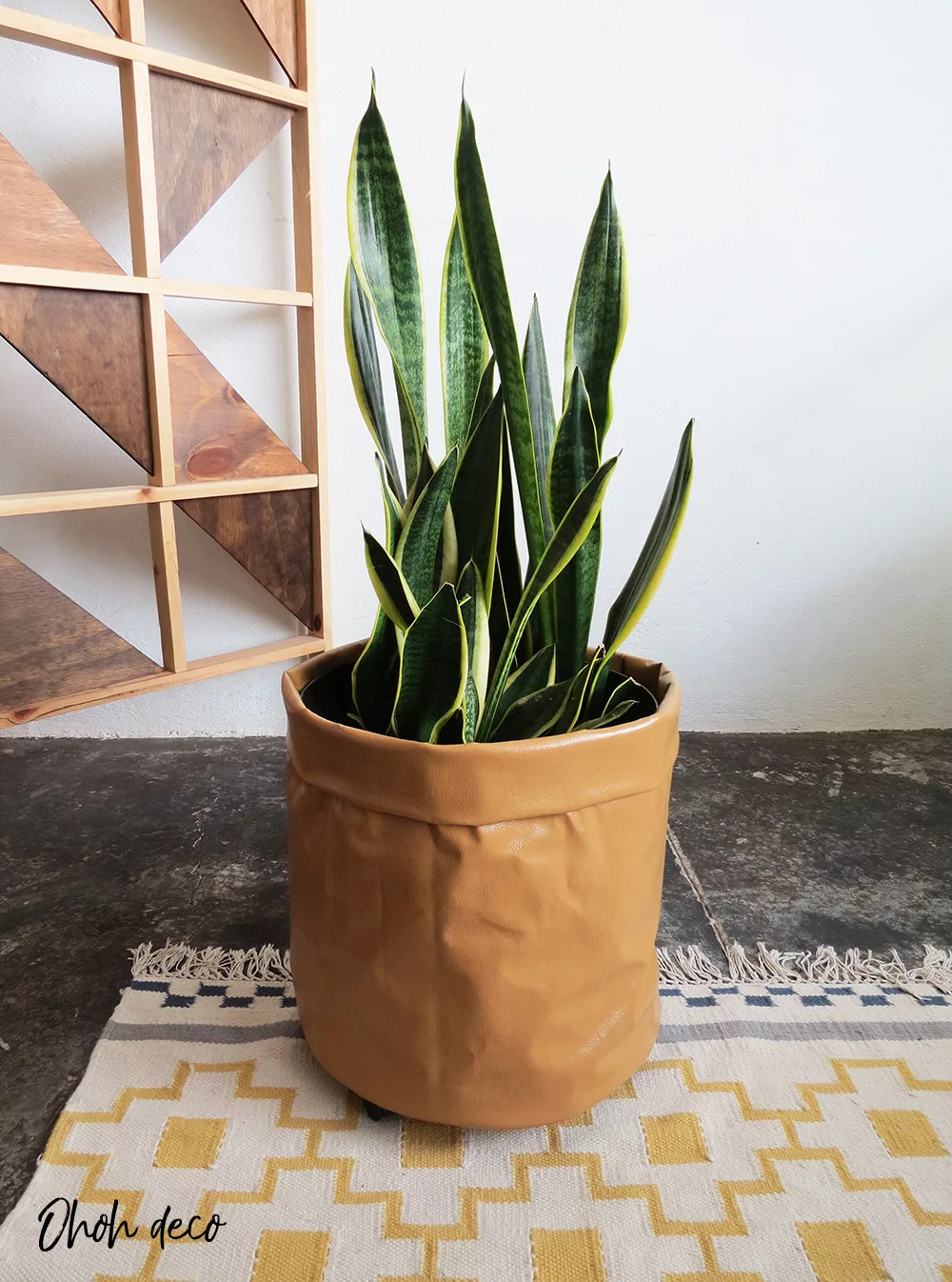 You can barely see the wheels be here there are and they do make the cleaning much easier!
* * *
¡Apenas puedes ver las ruedas, pero estan aquí y hacen la limpieza mucho más fácil!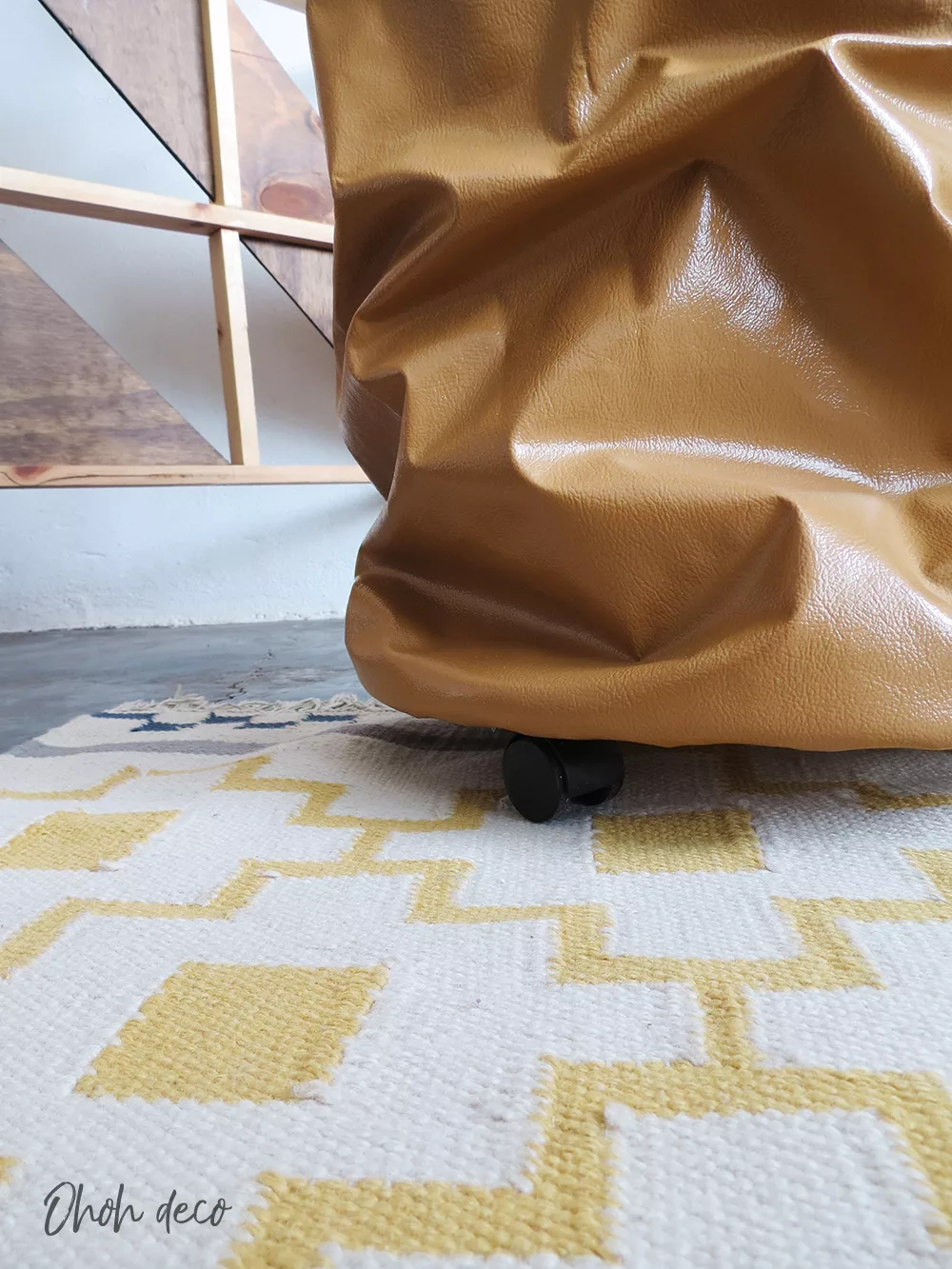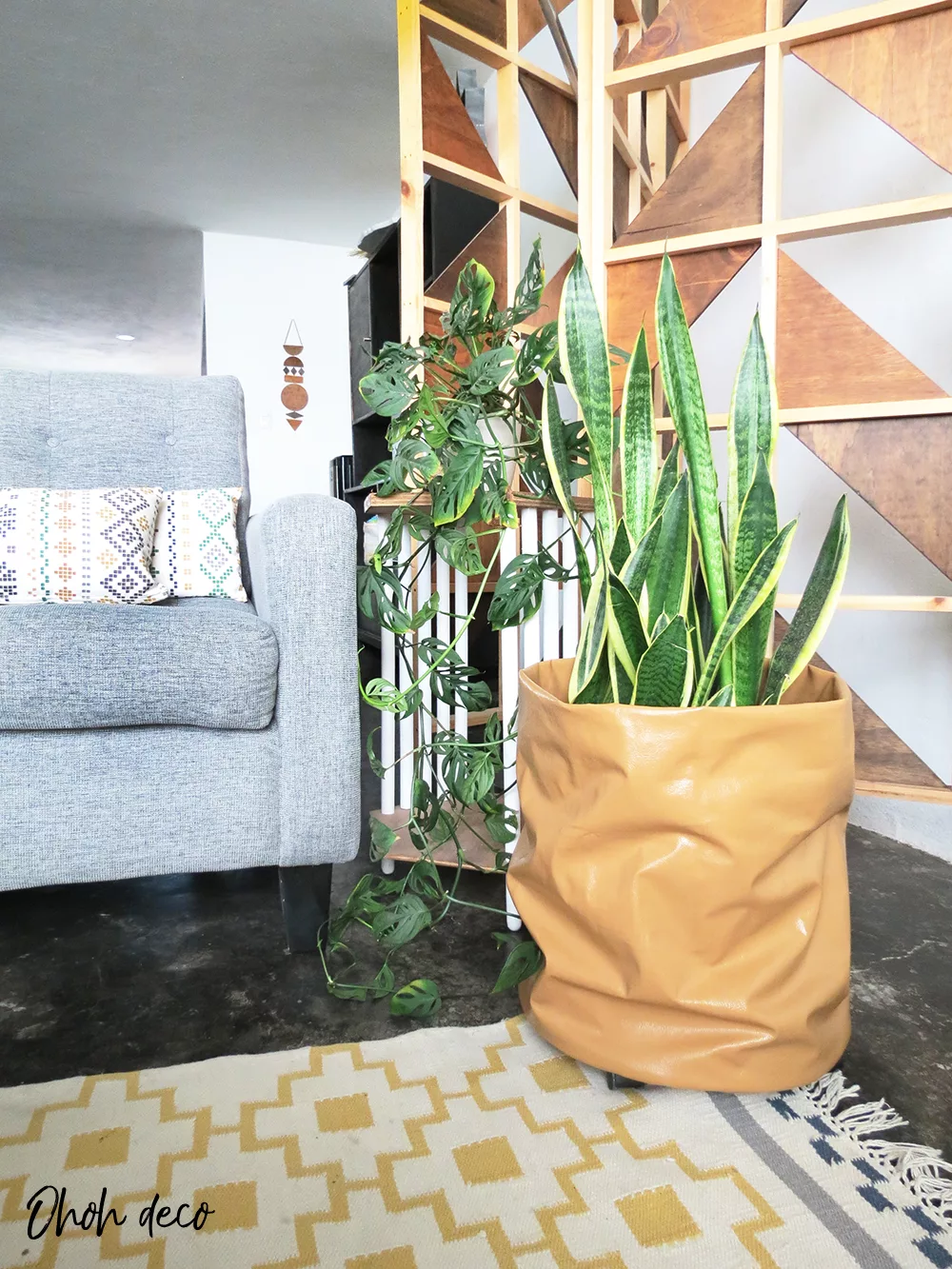 Want to remember it? Save this DIY Rolling Planter in your favorite Pinterest board.

You will find all the tutorials featured in the video on my "Best DIY" page.
Amaryllis