You know that I'm crazy about plants. Most of them are in the kitchen and in the living room. I have some in our night hall and I recently added a few in my office. There is still some room without greens, like our bathroom and bedroom….but it's just a matter of time, I know I will integrate some new plants there pretty soon!
To add a little fun to my planters I designed two paper house shapes. I printed them, folded and glued the paper houses and stick them into planters…aren't they cute? I feel like I have little leprechauns living in my plants. This papercraft is super simple and fun to make, the free printable house is available in my resource library. I hope you will enjoy it.
[ This post probably contains affiliates links, our full disclosure policy is really boring, but you can read it HERE ]
* * *
Sabes que estoy loca por las plantas. La mayoría de ellas están en la cocina y la sala de estar. Tengo algunas en el pasillo de noche y recientemente agregué algunos en mi oficina. Todavía hay unos cuartos sin "verduras", como nuestro baño y el dormitorio … pero es solo cuestión de tiempo, sé que voy a integrar algunas plantas nuevas allí pronto. Para agregar un poco de diversión a mis jardineras, diseñé unas casitas de papel… ¿no son lindas? Es como tener pequeños gnomos viviendo en mis plantas;).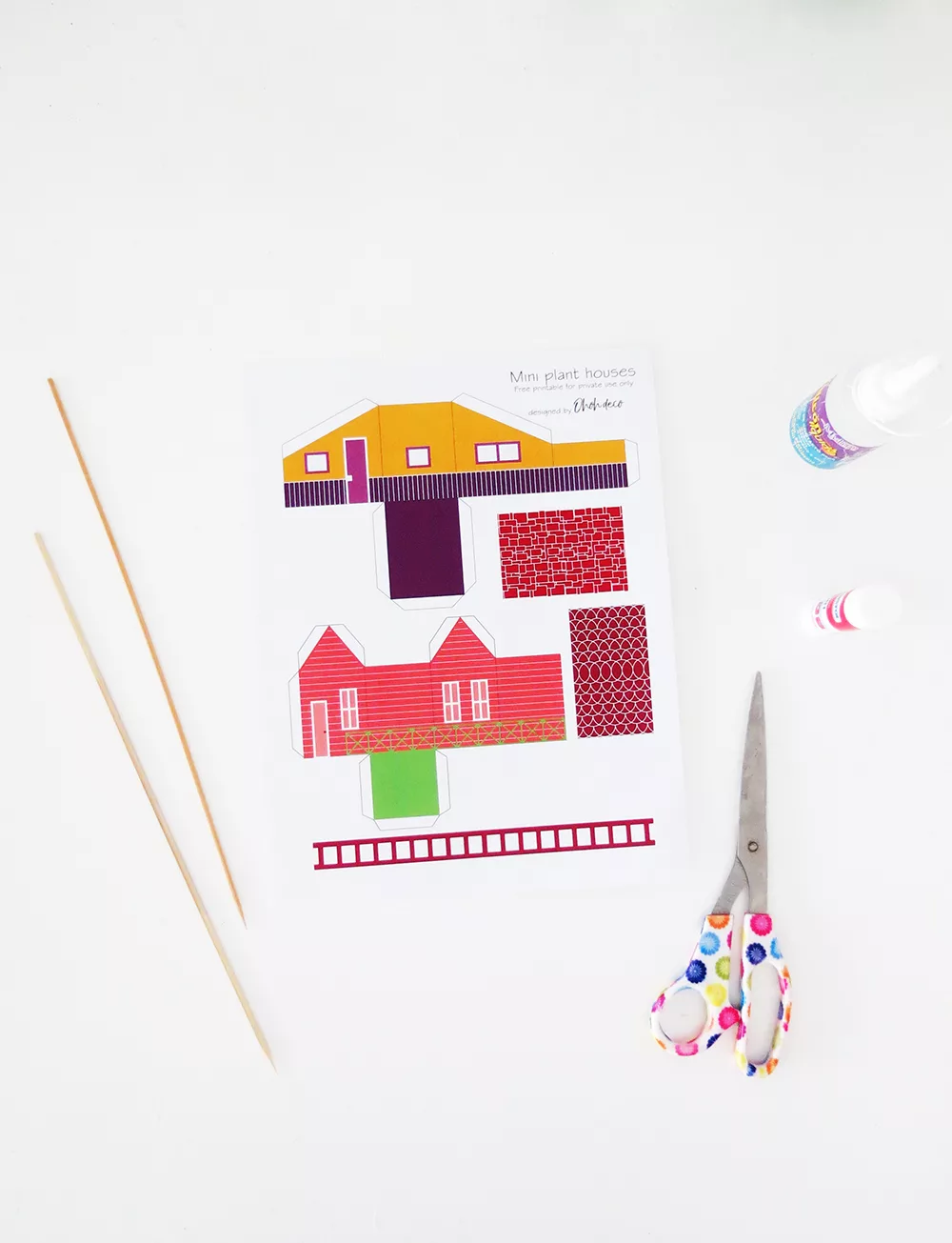 Materials you will need to make house printable for your planters:
The free house template is available in my resource library along with a bunch of other great prints and patterns. All you need to do is fill out the form and check your inbox for a welcome email with the password in. Click here to get in >>>> FREE LIBRARY ACCESS
RELATED: Paper house village
RELATED: Little houses cord light
* * *
Material que necesitarás para hacer tus mini casitas para plantas:

Papel

Pegamento en barra y silicona

Tijeras y cortador

Algunos pinchos de madera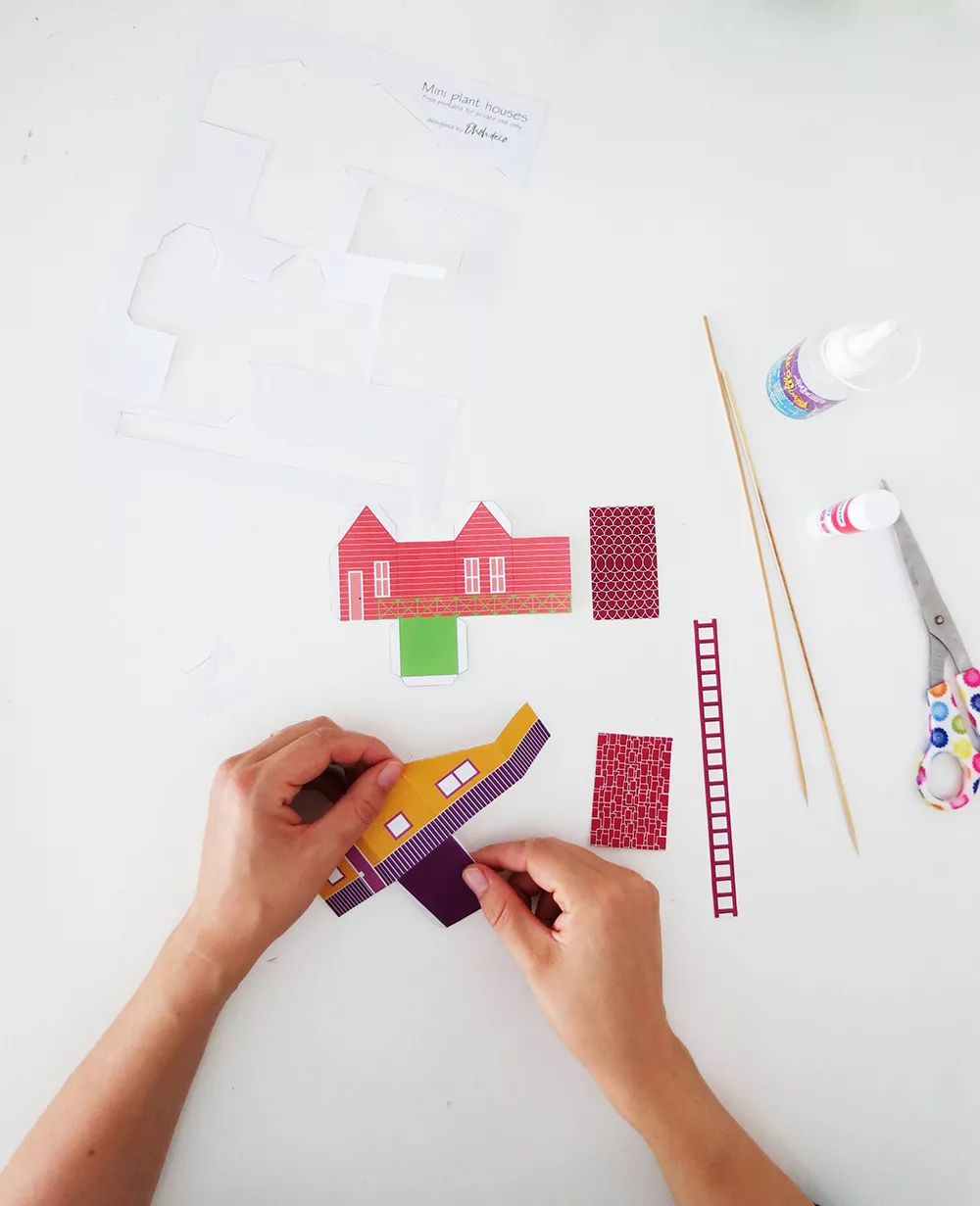 I give you a few indications to put the little houses together even if it's very simple. Cut the shapes, fold the house sides and flaps following the lines.
* * *
Te doy algunas indicaciones para armar las casitas aunque sea muy simple. Corta las formas, dobla las casas y las solapas siguiendo las líneas.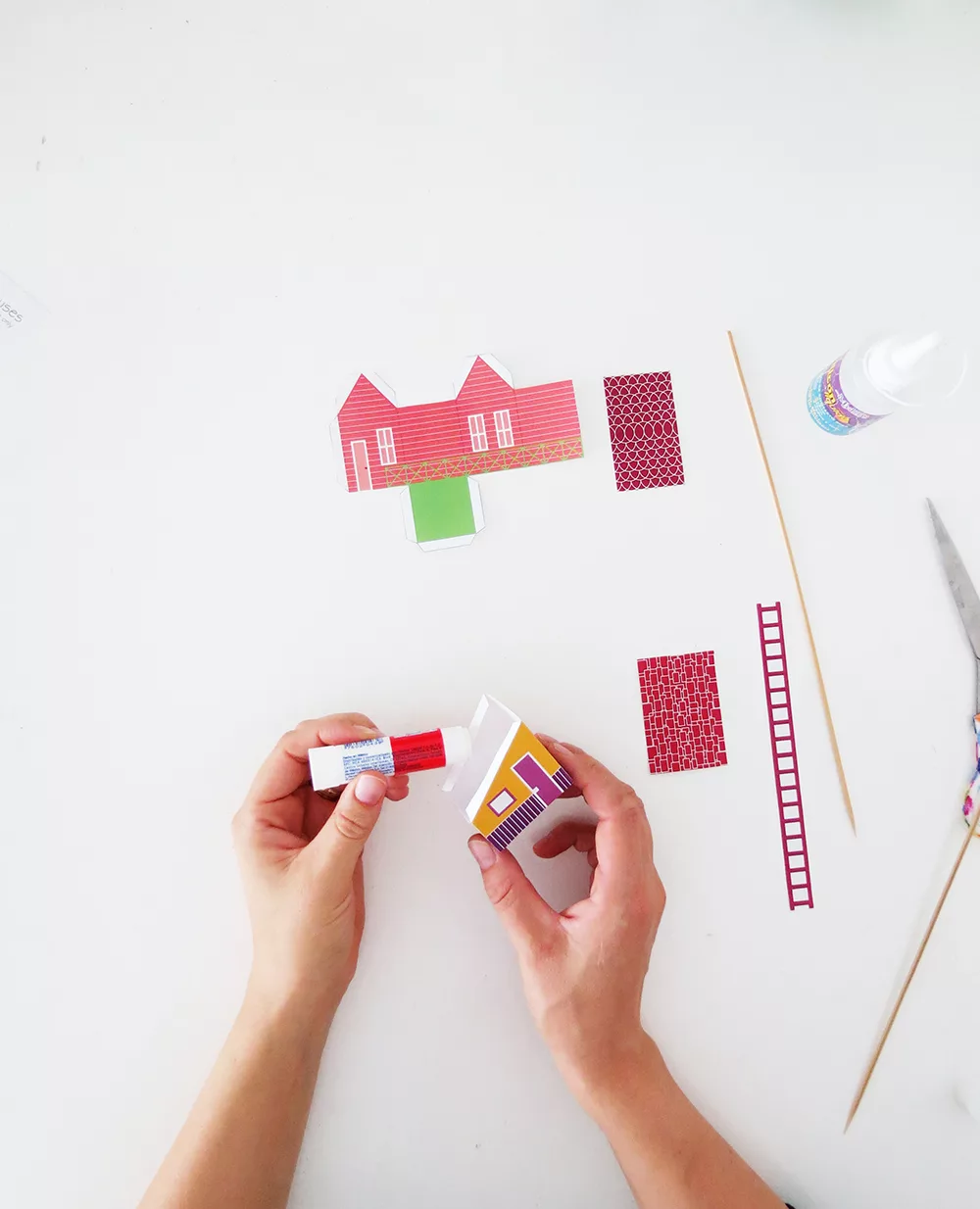 Put some glue on the flaps to build the paper house. Glue the roof on top.
* * *
Pon algo de pegamento en las solapas para construir la casa de papel. Pega el techo en la parte superior.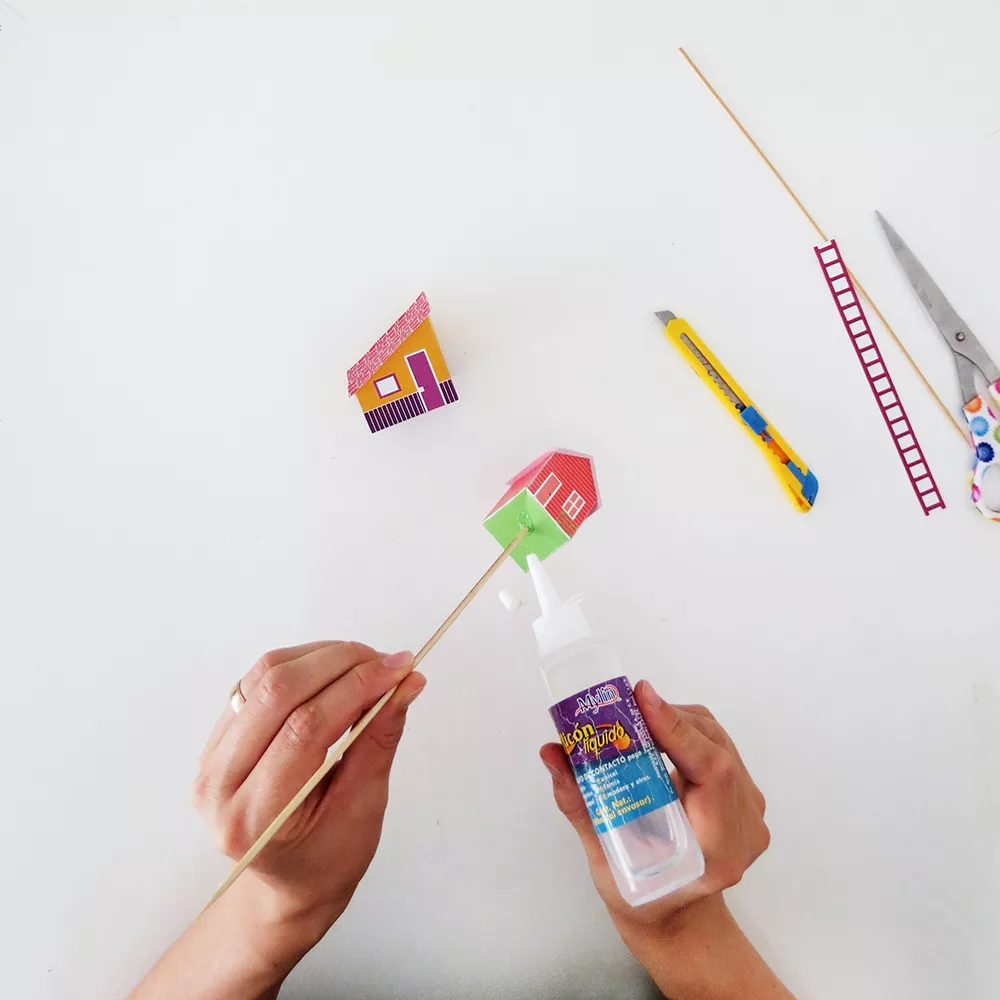 With a skewer, make a hole in the base of the house. Pass the skewer through it and add a point of silicone to fix it.
* * *
Con un pincho haz un agujero en la base de la casita. Pasa el pincho a traves y agrega un punto de pegamento silicona para fijarlo.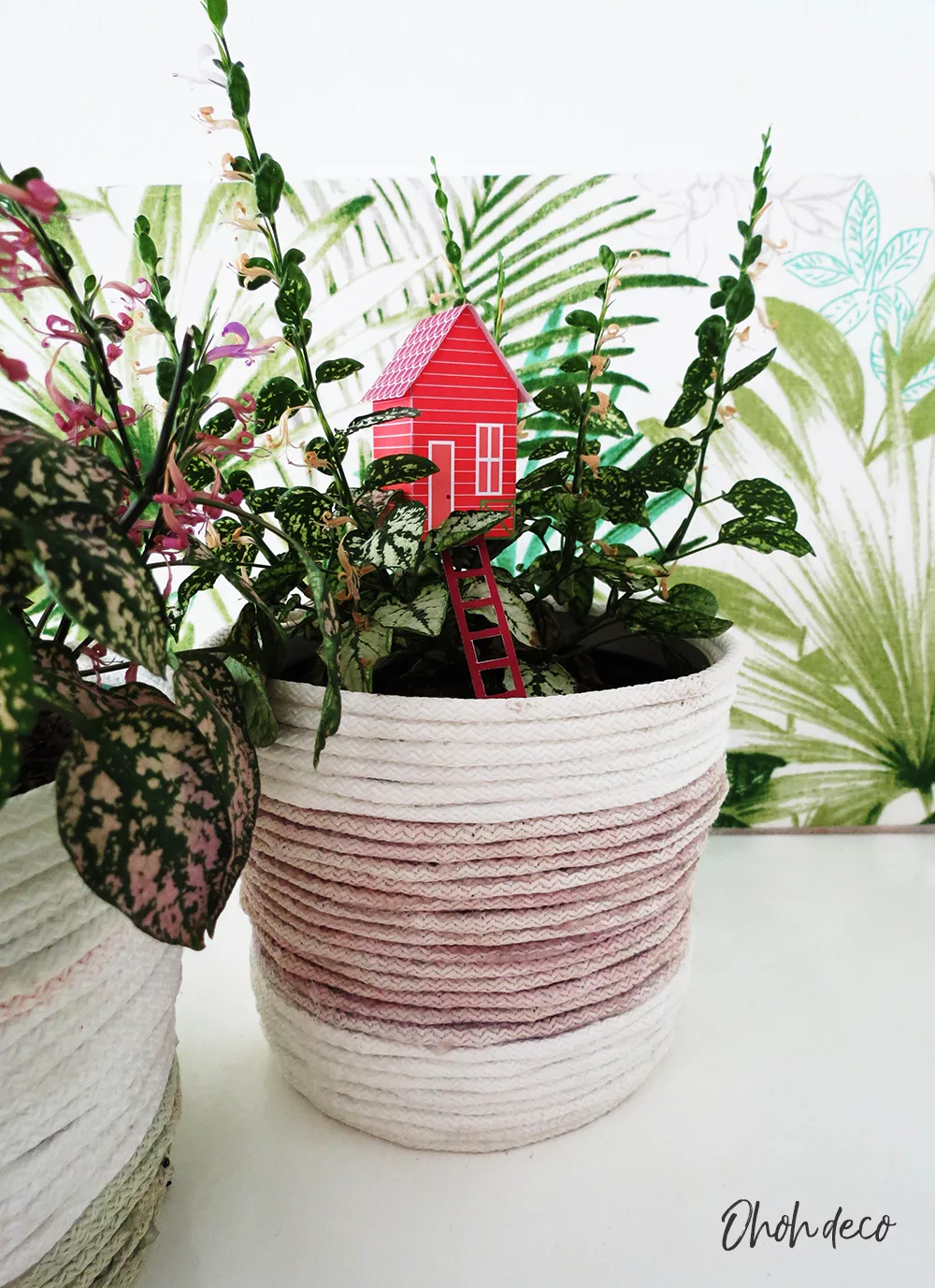 Once the glue is dry you can stick your little house in the planter. You can add a ladder. Just fix it under the house with a piece of tape. Be sure that the ladder doesn't touch the soil so it won't get wet when you water your plant…or if you prefer you can remove the paper house when watering!
I would love to see what you did with your paper houses, please let me know by sending me a message at amaryllis(at)ohohdeco(dot)com or leave a comment below. Have fun crafting!
RELATED: Easy to make 3D paper houses
RELATED: Gingerbread village made with cardboard
* * *
Una vez que el pegamento esté seco, clava tu casita en la maceta. Tambien puedes agregar una escalera. Solo pegala debajo de la casa con un pedazo de cinta. Asegúrate de que la escalera no toque el suelo para que no se moje cuando riegas tu planta … O puede sacar la mini casa cuando tienes que regar. Y listo!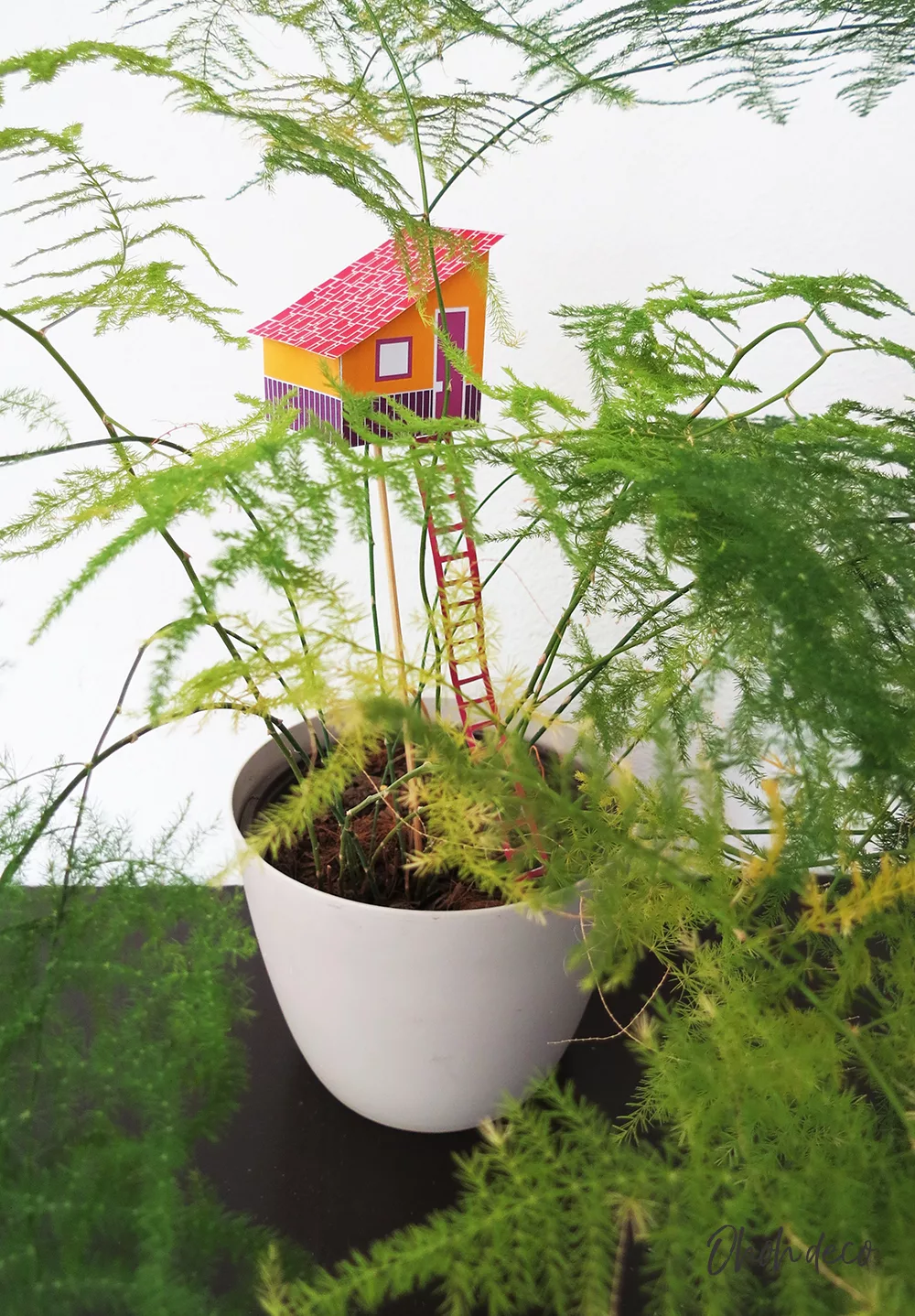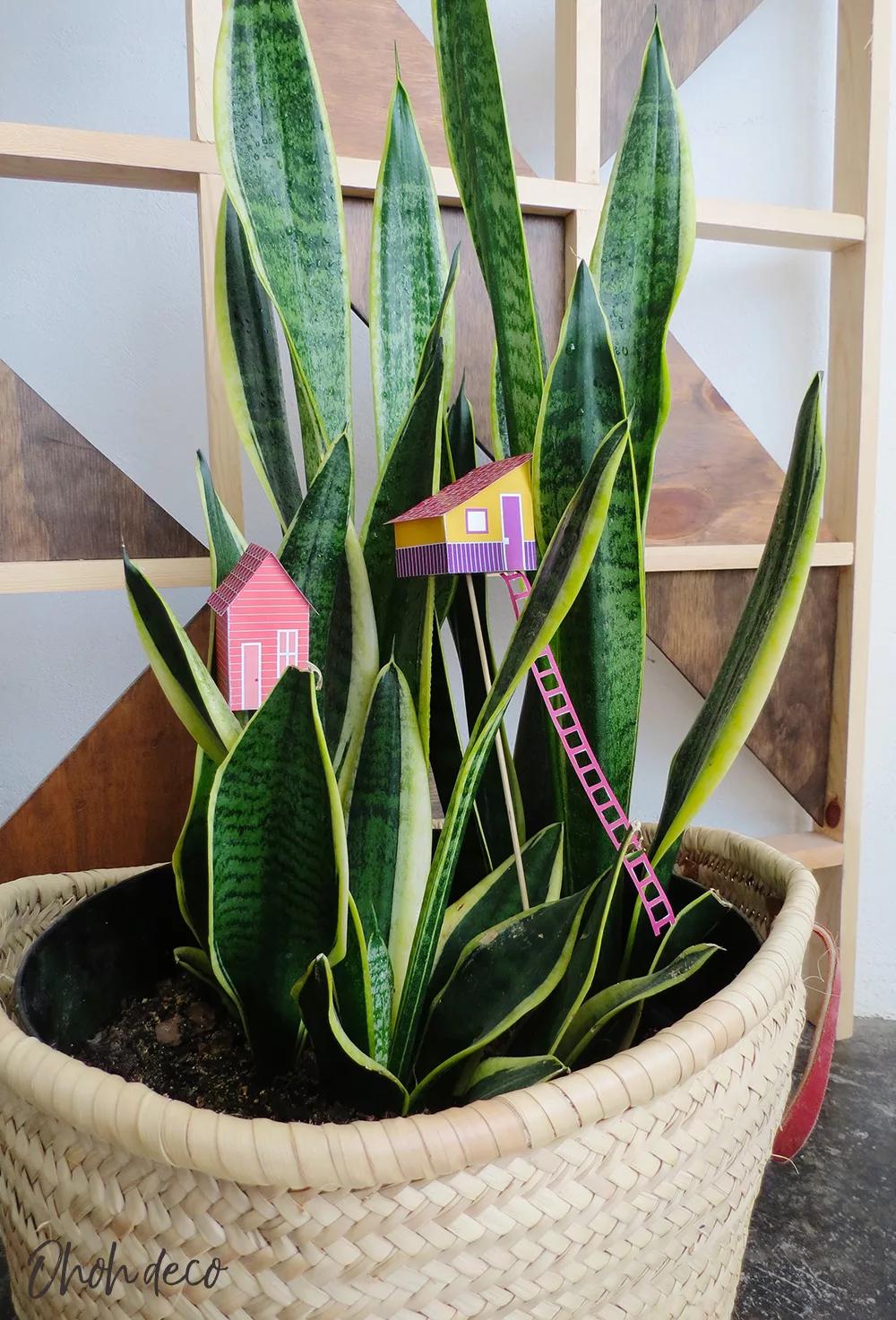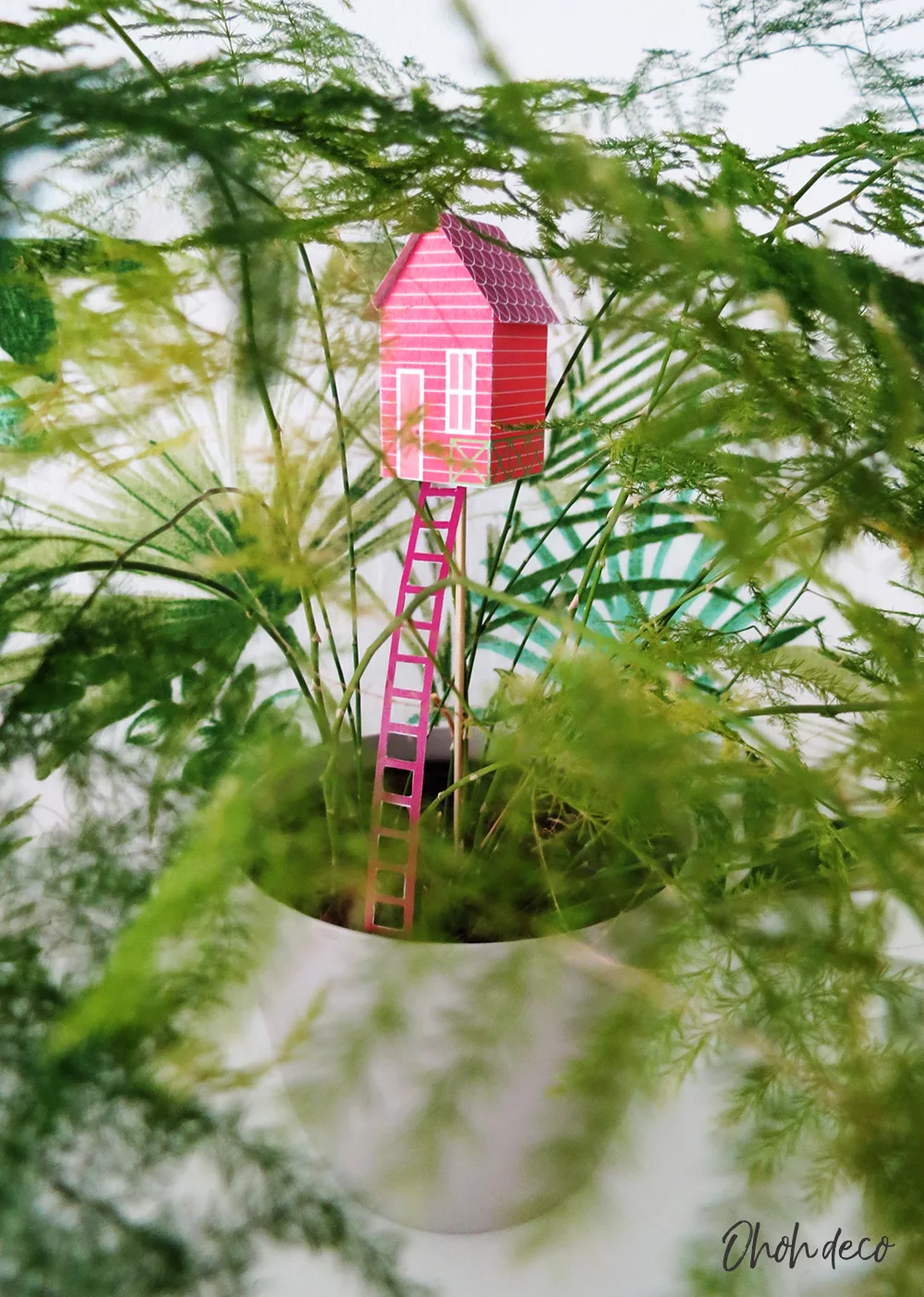 Want to remember it? Save these 3D house template printable in your favorite Pinterest board.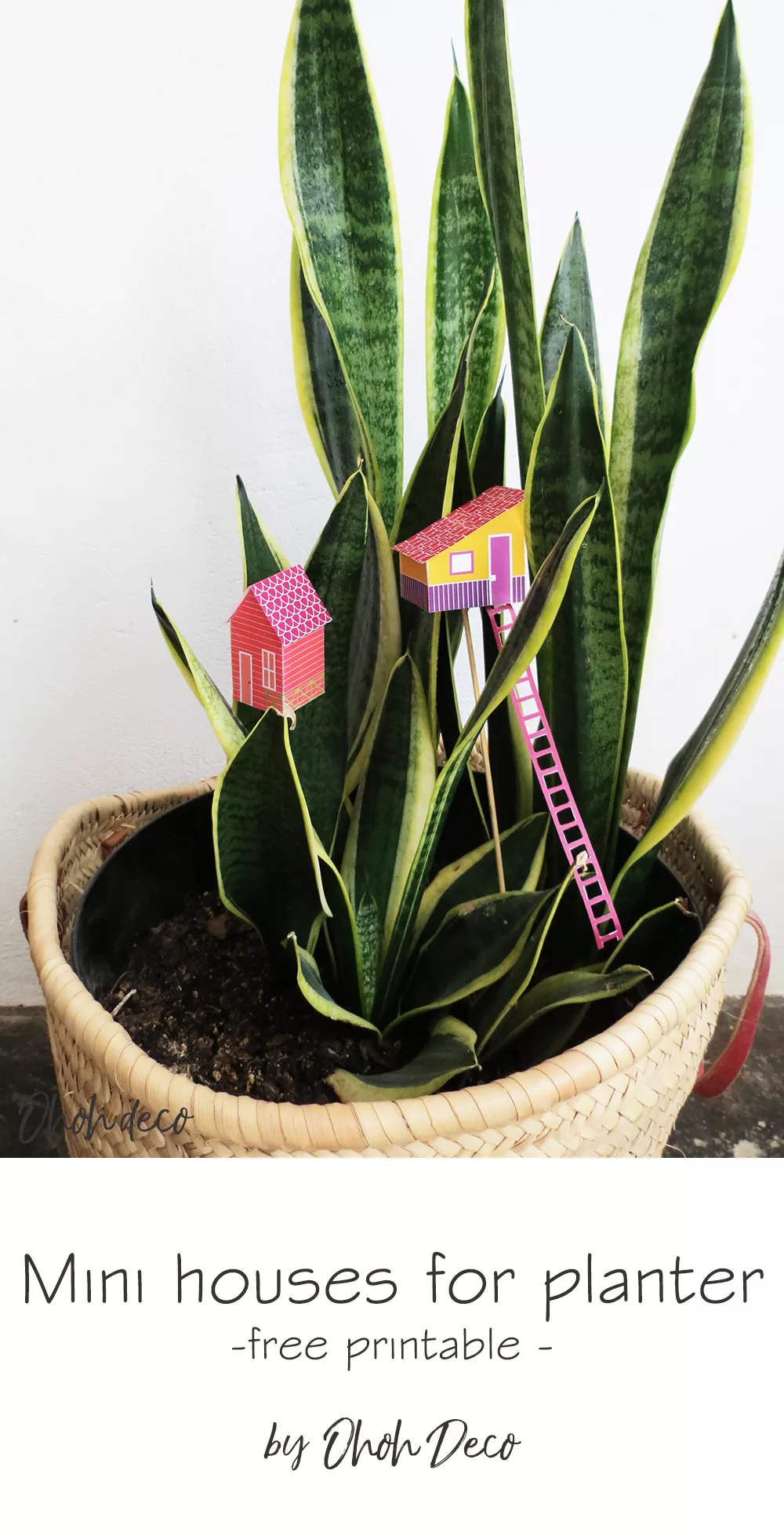 You will find all the tutorials featured in the video on my "Best DIY" page.
Amaryllis