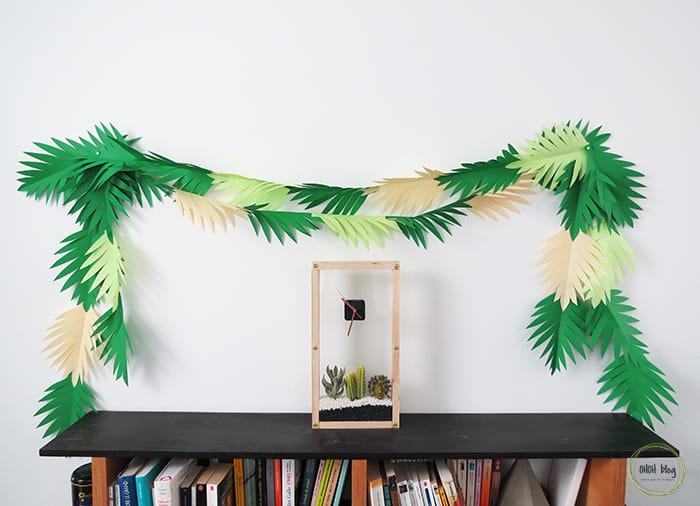 Once the end of the year celebration is over, I just want the winter to be over too! Obviously, with this chilly weather, it's not gonna happen anytime soon! So I just made a little jungle nook to help me wait until summertime!
[ This post probably contains affiliates links, our full disclosure policy is really boring, but you can read it HERE ]
This paper leaves garland is very simple to make, you don't need any Silhouette or Cricut machine, just a pair of old school scissors! Once you get the hand to cut the leaves you can make them in batch. So it's pretty fast to make.
It's a nice decor for a party and it makes a nice photo backdrop. Don't hesitate to add some tropical flowers to your garland for a pop of color. You can also use your tropical leaves garland to jazz up an empty corner home!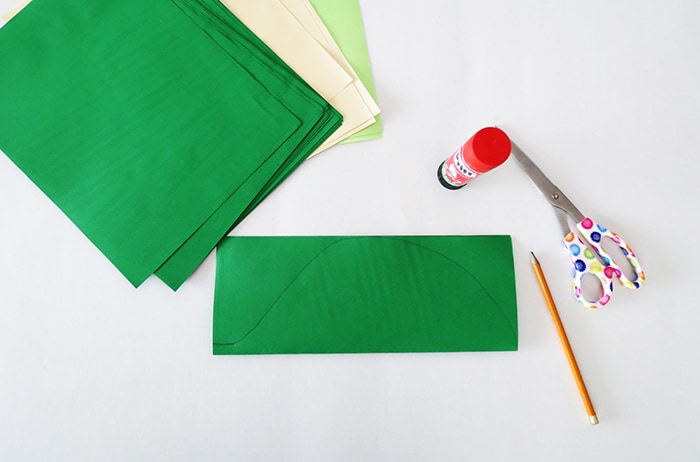 Make a paper leaves garland
Materials you will need
RELATED: 6 Creative Ways to Use Fall Leaf Garland Beyond Traditional Decor
RELATED: DIY Paper Palm Leaf
To make a nice garland with lively colors, the best is to use several shades of green and alternate the colors when assembling your garland.
This kit has everything you need
!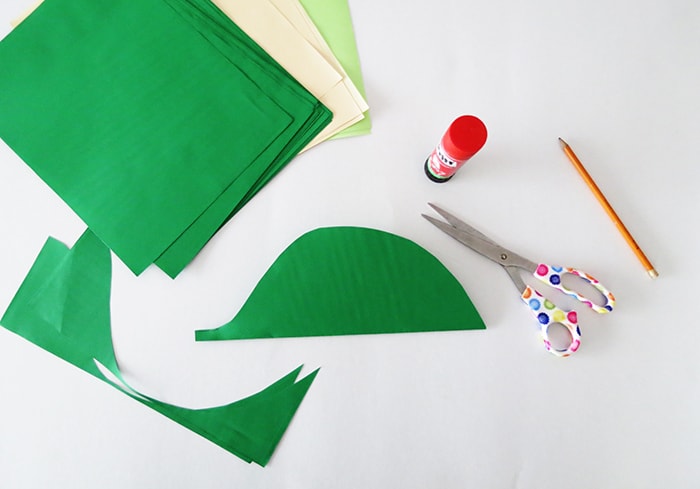 Fold the sheet in the middle lenght wise and draw the shape of a half leaf. It's easy: draw a small line for the stem and a half round for the leaf. Cut along the line.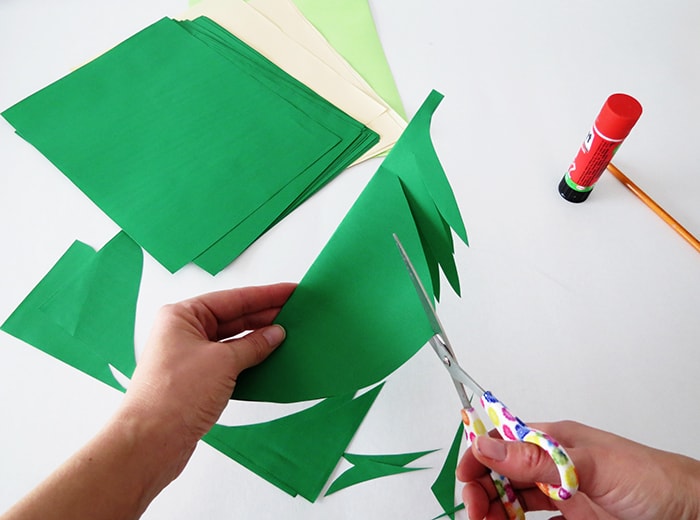 Using the scissors, make V notches in the leaf, starting from the edge of the leaf and stopping a little before the stem. If you don't feel confident enough to cut directly, you can draw the shapes with a pencil first and then erase the lines once you are finish.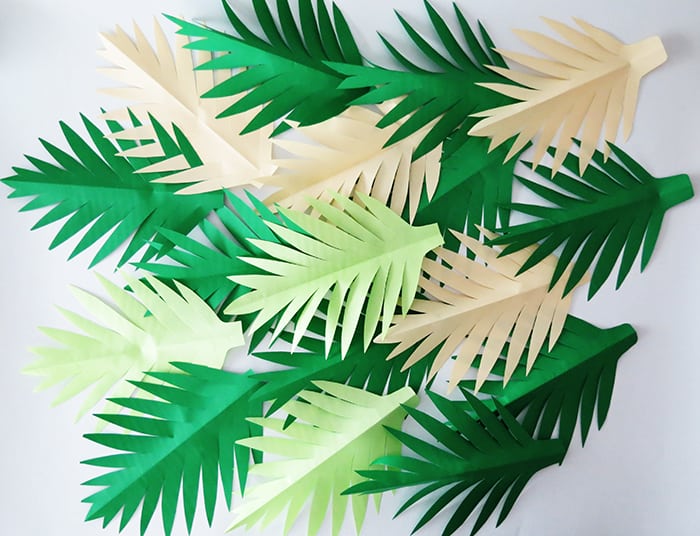 Make a all bunch of leaves! To make it fastest, you can fold and cut several sheets together.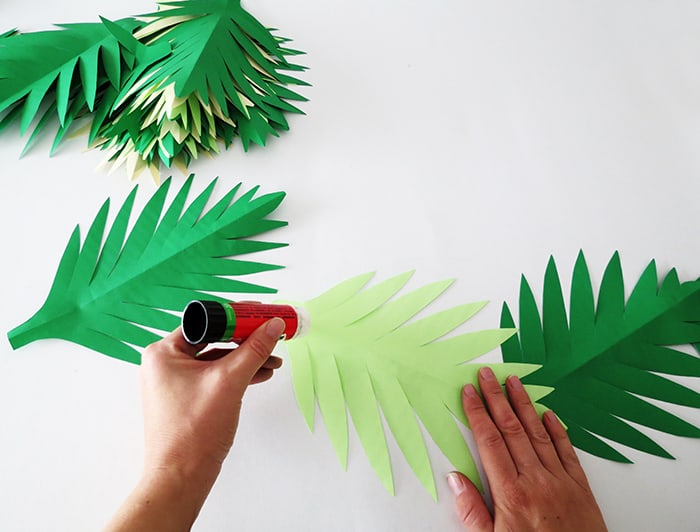 Put some glue on the leaf stem and attach it with an second one, keep gluing leaves together to make the garland.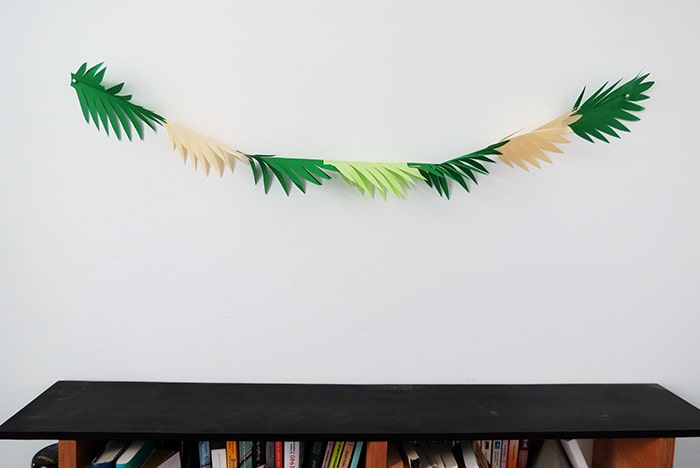 Attach the garland on the wall using a pushpin at each end.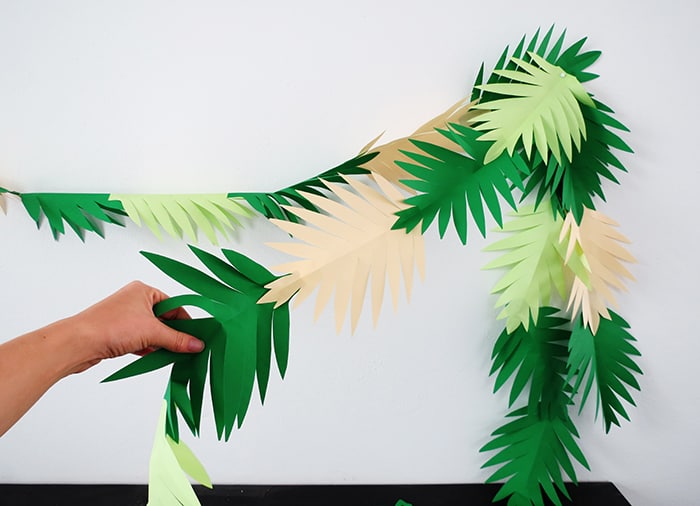 It looks better if you have several garlands that overlap, so you can create a "jungle" vibe. And done! It's a really quick project to make, so it's perfect for a party or as a temporary decor!
RELATED: DIY Holly Christmas Garland
RELATED: How to make a Fall Leaf Garland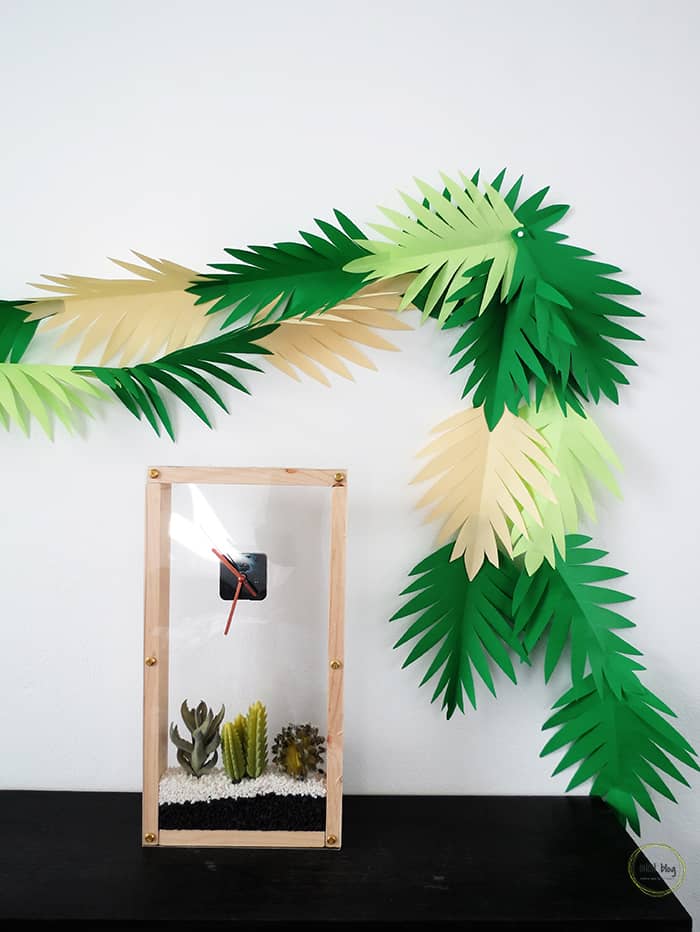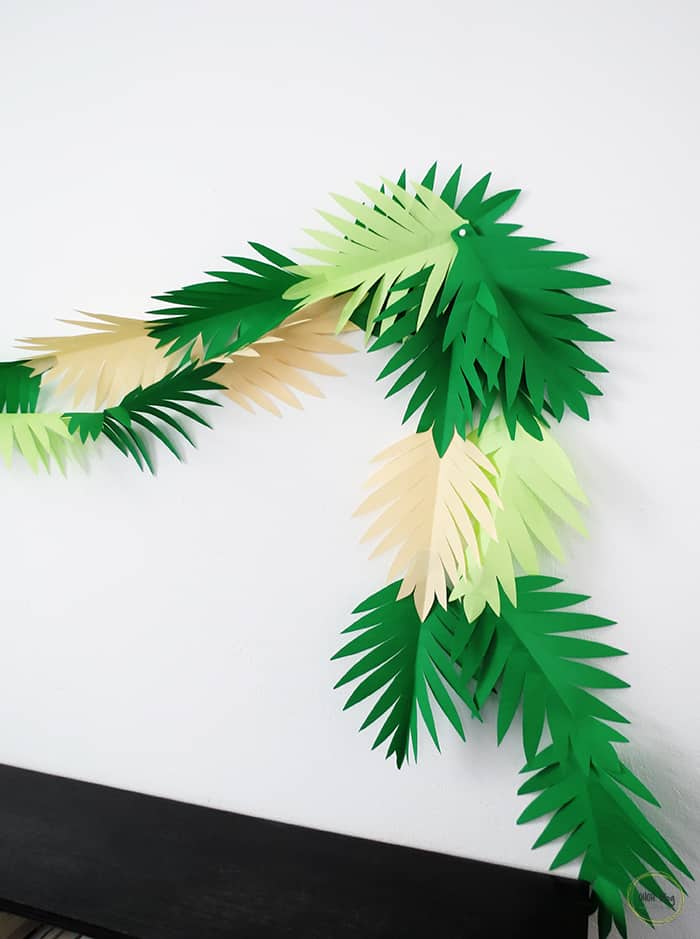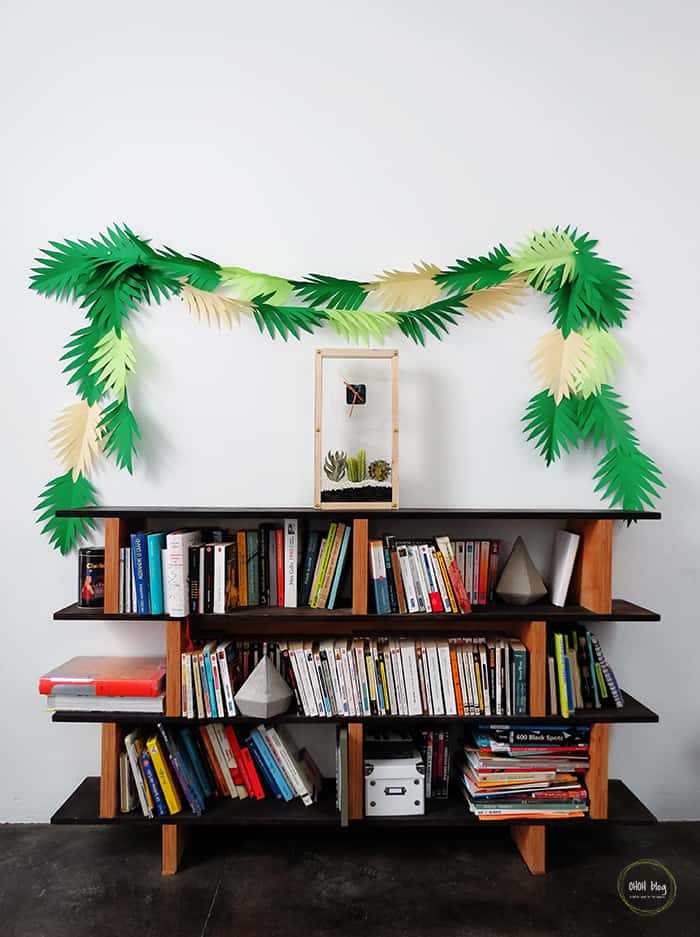 Tell me, where would you like to hang your paper garland?
If you like making papercraft and paper flowers, you may enjoy this tutorial to create tropical flowers with tissue paper, it's the perfect addition to complete your tropical decor.
You can also make a paper plant, that looks (almost better) than a real one. The DIY includes a free printable of the leaf, have a look and let me know what you think about it!
Looking at the pic I realist that I should have organized the shelf better before taking the photos! Love the clock? Follow the link to find the explanations to make a cool succulent terrarium clock.
Want to remember this? Save this DIY paper leaves garland into your favorite Pinterest board!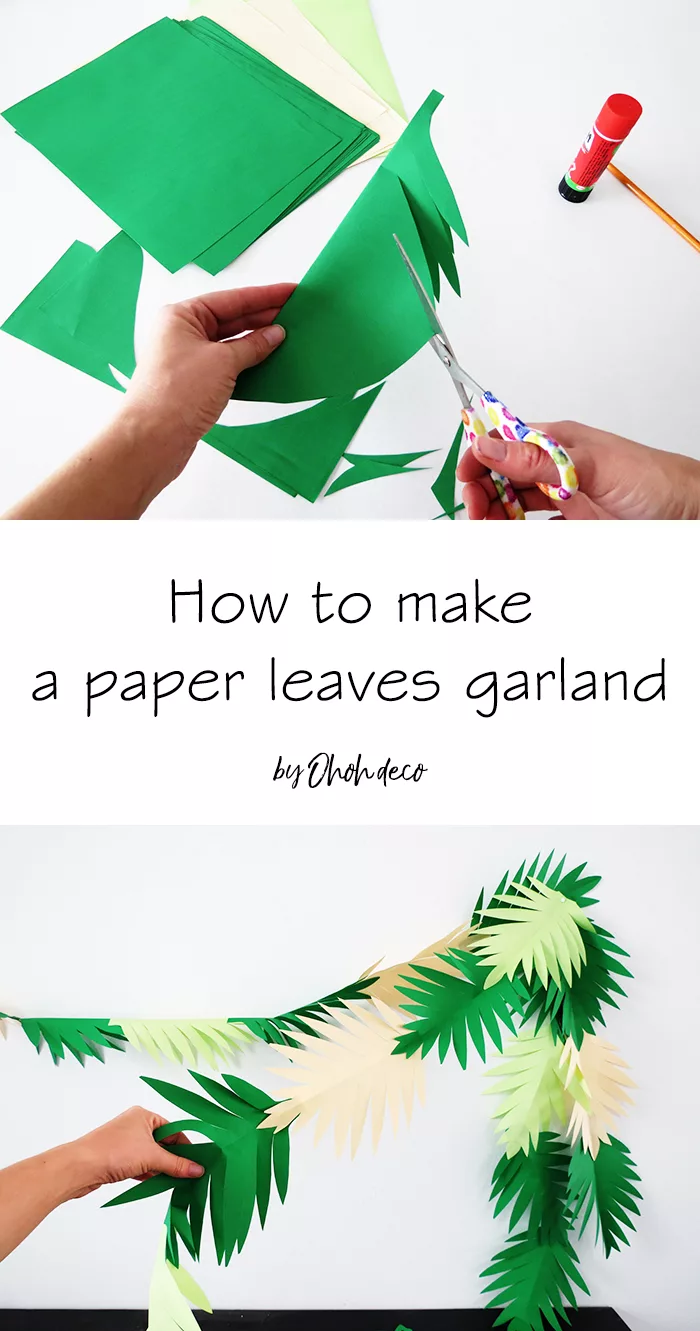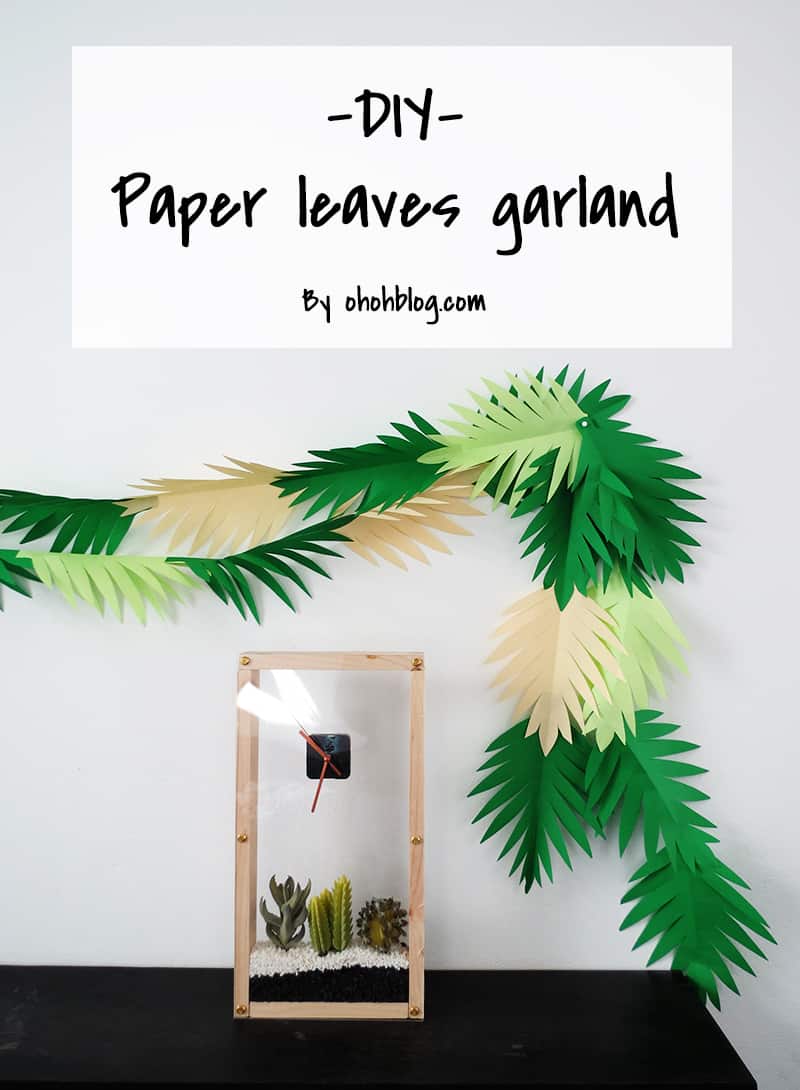 You will find all the tutorials featured in the video on my "Best DIY" page.
Amaryllis