Having some plants in the house is a great addition to any decor. It brings life and nature into a room. It's also a good way to purify the air inside the house. Obviously, houseplants require some care and attention.
[ This post probably contains affiliates links, our full disclosure policy is really boring, but you can read it HERE ]
For years I've been the worst plant caring person. In fact, my brother used to offer me greens every once in a while and he was making bets on how long it will take me to kill it.
I'm doing better now, and most of my house plants are doing well, but I totally understand what having a black thumb feels like.
That's why I came up with the perfect DIY to make a fake plant that will never die. This paper house plant is so easy to make, you just need a few supplies along with the free printable.
This papercraft is inspired by a tricolor ginger plant. The artificial leaves are slightly different from an alive plant but they look pretty real for fake leaves. So, are you ready to make your paper plant?
RELATED: DIY Paper Palm Leaf
RELATED: How to make a Leaves garland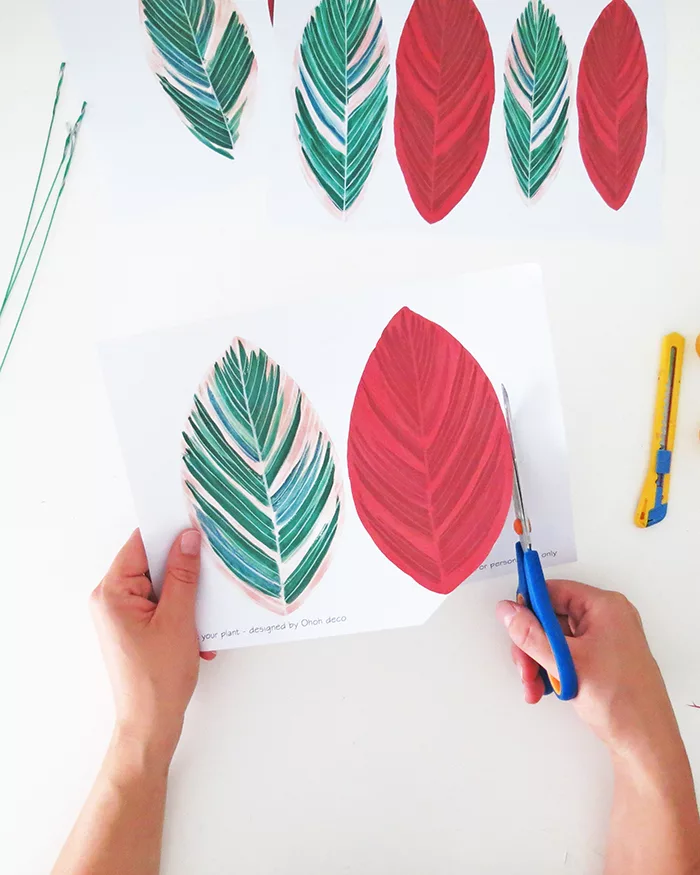 How to make DIY Paper Plants
The material you will need to make your faux plant:
The free printable is available in my FREE resource library along with a bunch of other great prints and patterns. All you need to do is fill out the form and check your inbox for a welcome email with the password in. Click here to get in >>>> FREE LIBRARY ACCESS
Watch the step-by-step video to make the DIY paper plant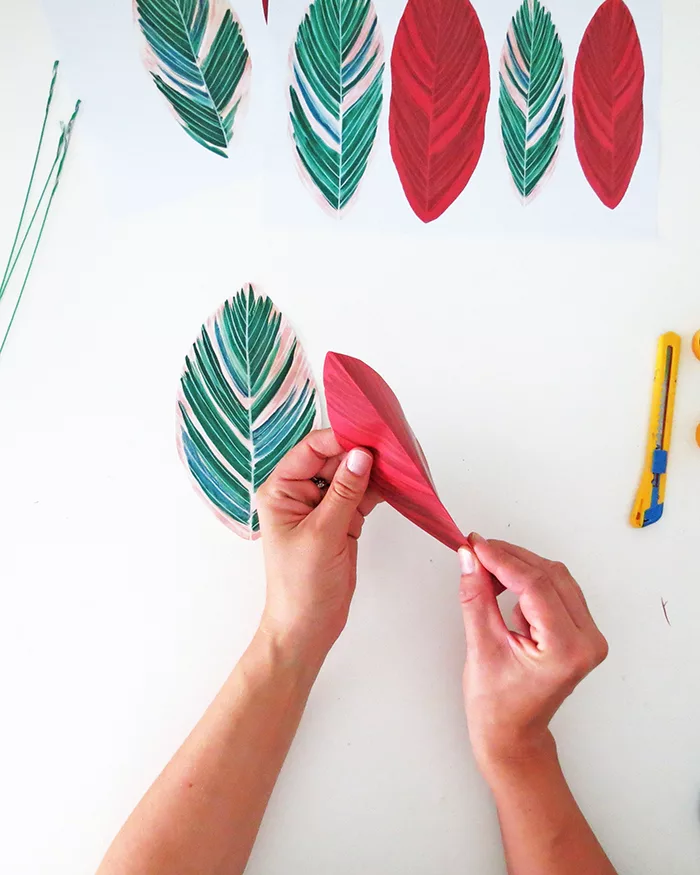 Download the files and print. Each leaf comes in two-part: front and back (the reddish one). To make this plant I printed 3 times each sheet, to have 12 finished leaves.
You can print as many as you want to depend on the size of the plant you want to create. Cut the front and back of the first leaf. Fold the back leaf on it center following the stem drawing, the red side must face out.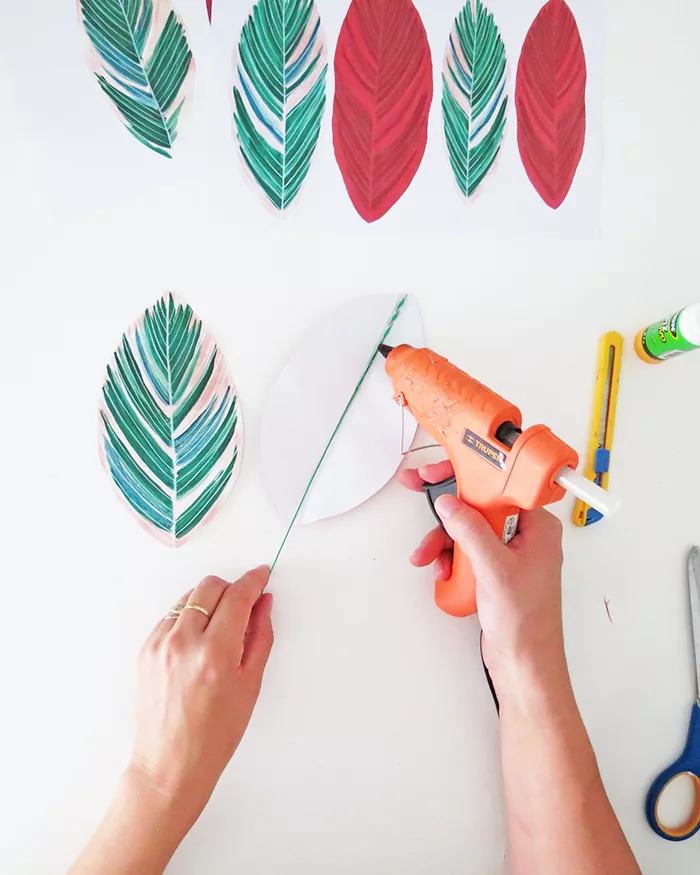 Open the folded leaf and glue it inside a wire stem, try to glue it on the fold. You can use a glue gun or cold silicone glue.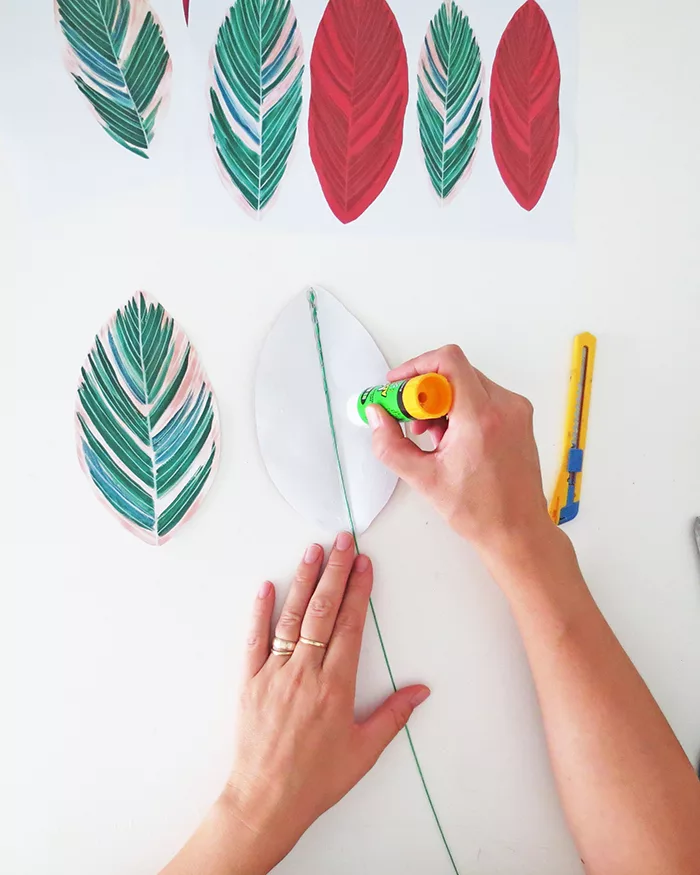 Put some glue on the inner face of the leaf and apply the front leaf to it. Press to ensure good adhesion between both.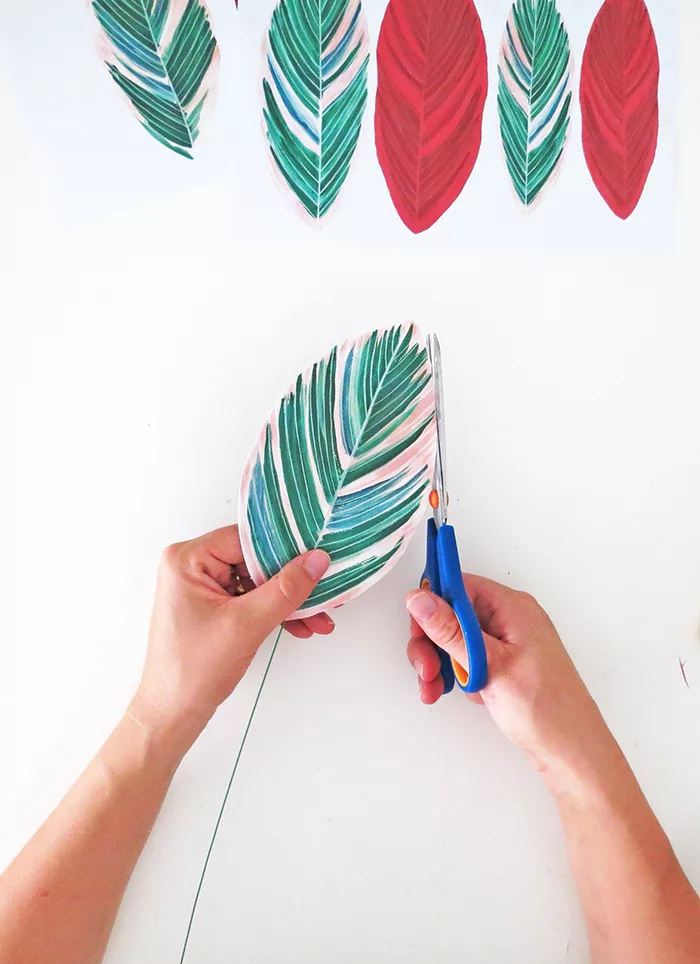 Once the glue is dry, check that no white paper edge is showing. You can trim the leaf a little if necessary.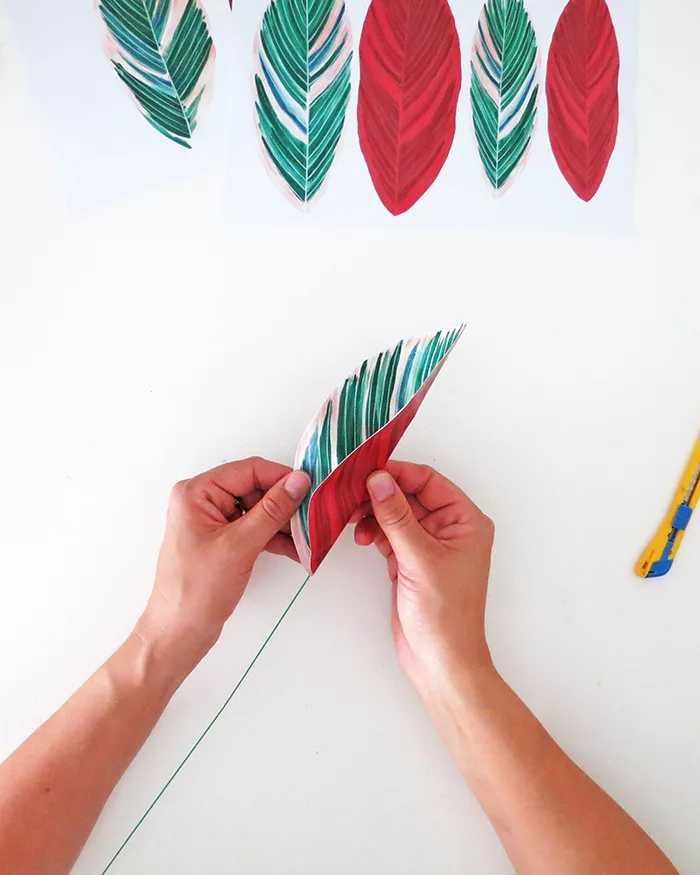 To make the leaf look real, you have to give it shape. Fold it in the middle, along the stem, and roll a little the leaf edges.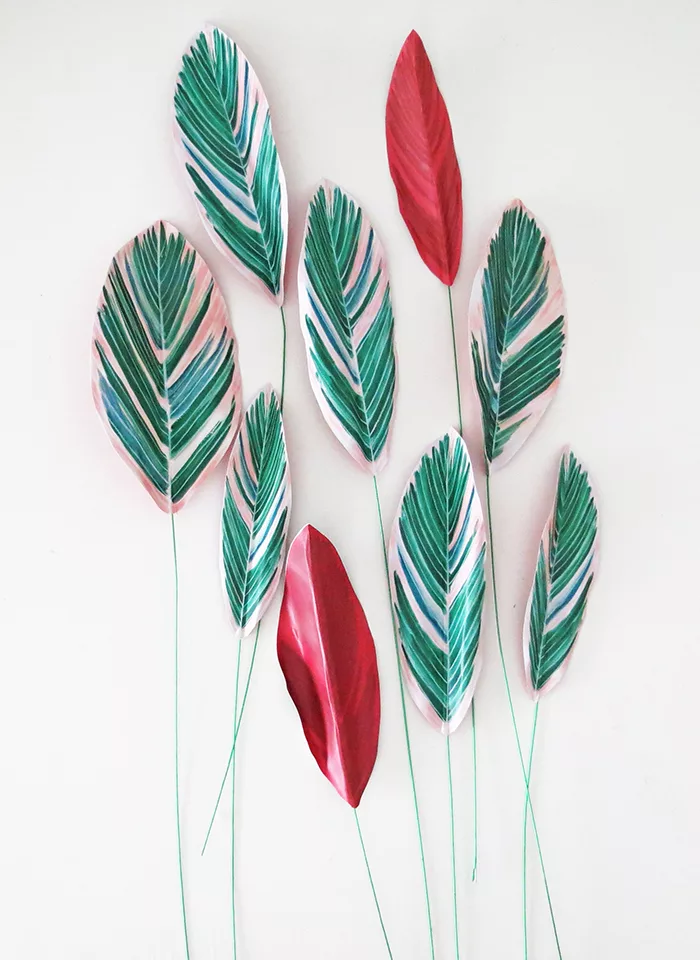 Repeat as many times as you want to create more leaves.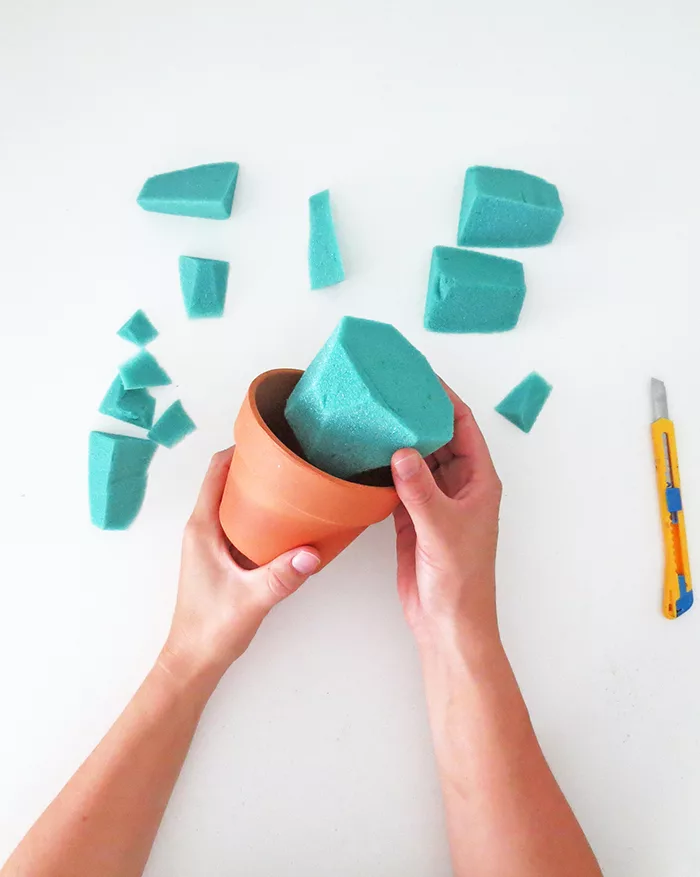 Using a cutter, cut a piece of floral foam that fits into your terracotta planter.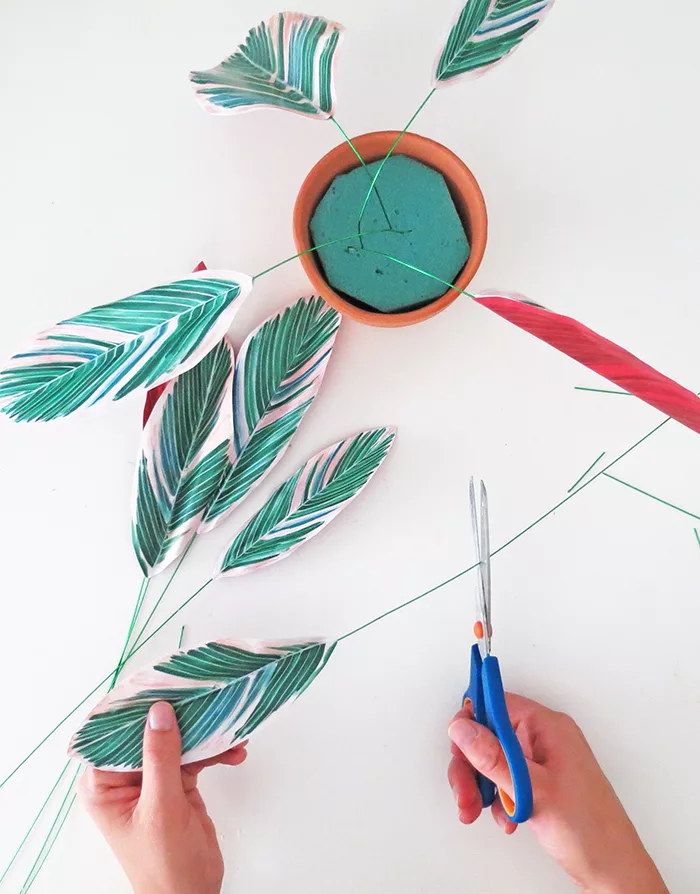 Almost done, let's finish your tricolor ginger plant. Stick the wire in the center of the foam. You may need to cut the wire stem a little.
I give you a tip: if you want to avoid the leaves twisting once spiked into the foam, you can fold the end of the wire to make a little loop. Once the loop is made, stick the wire into the foam… It will help each leaf to stay still in the planter.
RELATED: 30 DIY fake plants ideas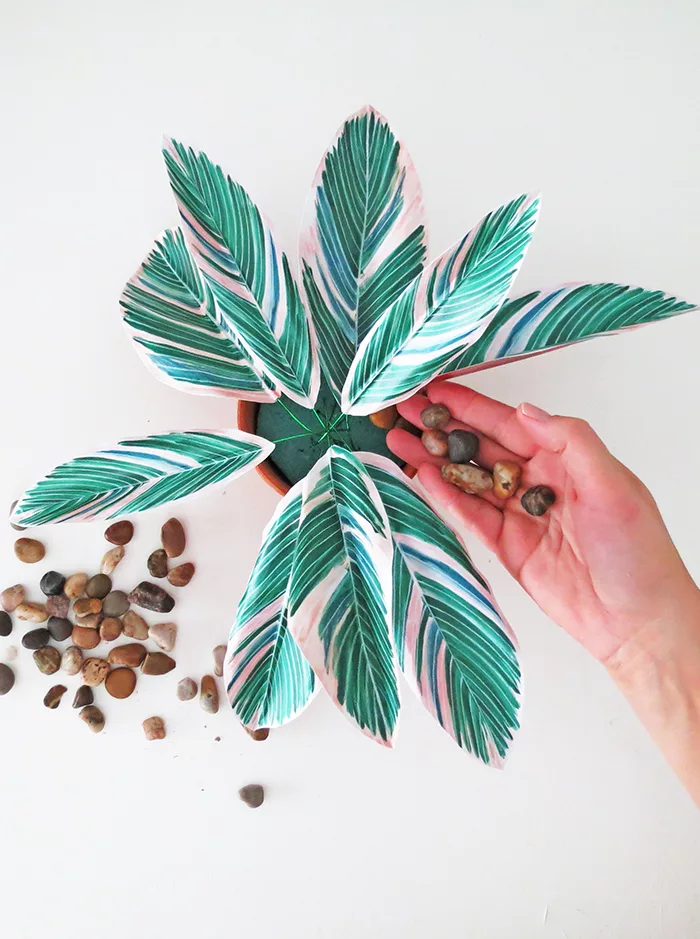 Once you are happy with your plant shape, add some pebbles in the planter to hide the flower foam. And done! You just made a pretty paper plant! Do you like it?
if you liked it and want to make different kinds of paper plants, you can take a look at these cool plants tutorials.
You can watch the video to make your DIY paper plant
Don't miss the fun. Follow Ohoh deco on Youtube and be the first to find out about the new DIY and crafts ideas.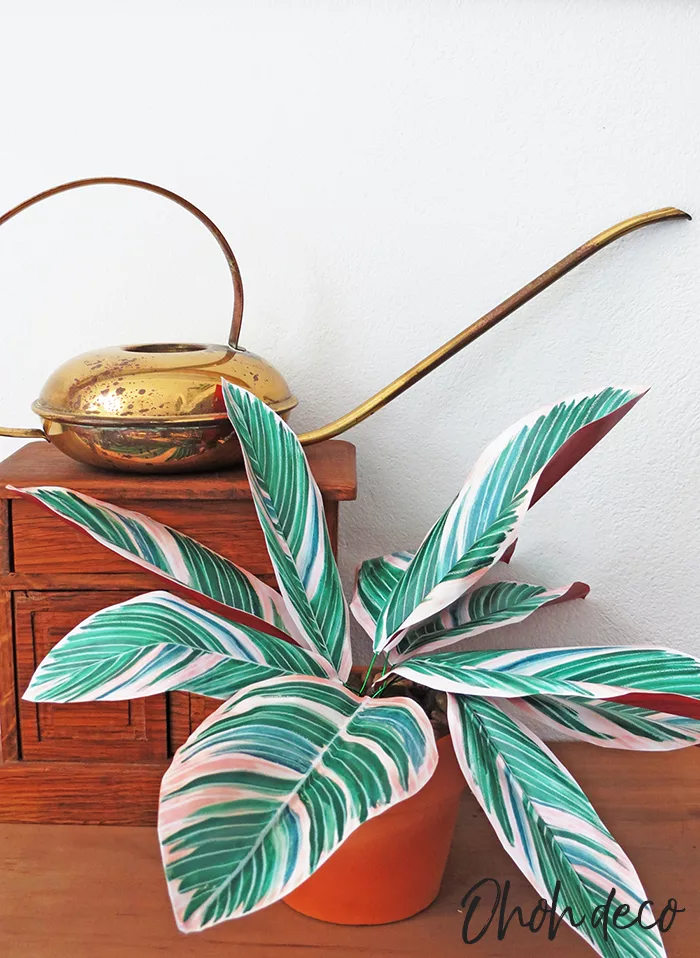 Even if you do well at keeping your house plants alive and growing, making a paper plant can be a good option for a dark room or a forgotten corner. Where would you like to display your paper plant?
If you like paper crafts, I'm pretty sure you will enjoy to make this super easy Paper leaves garland, this Flowers wreath.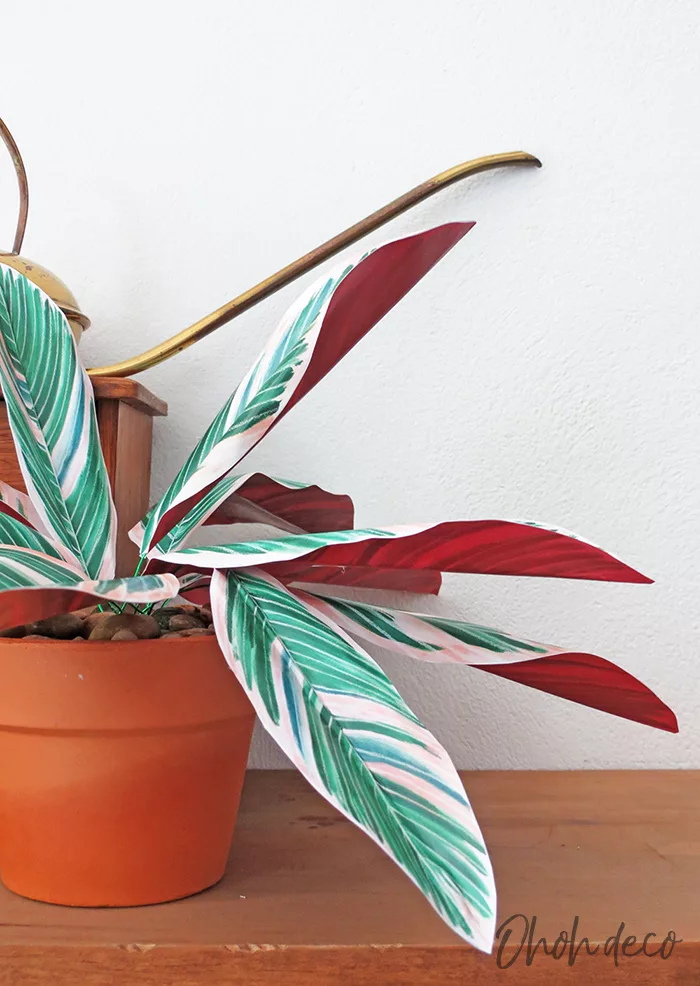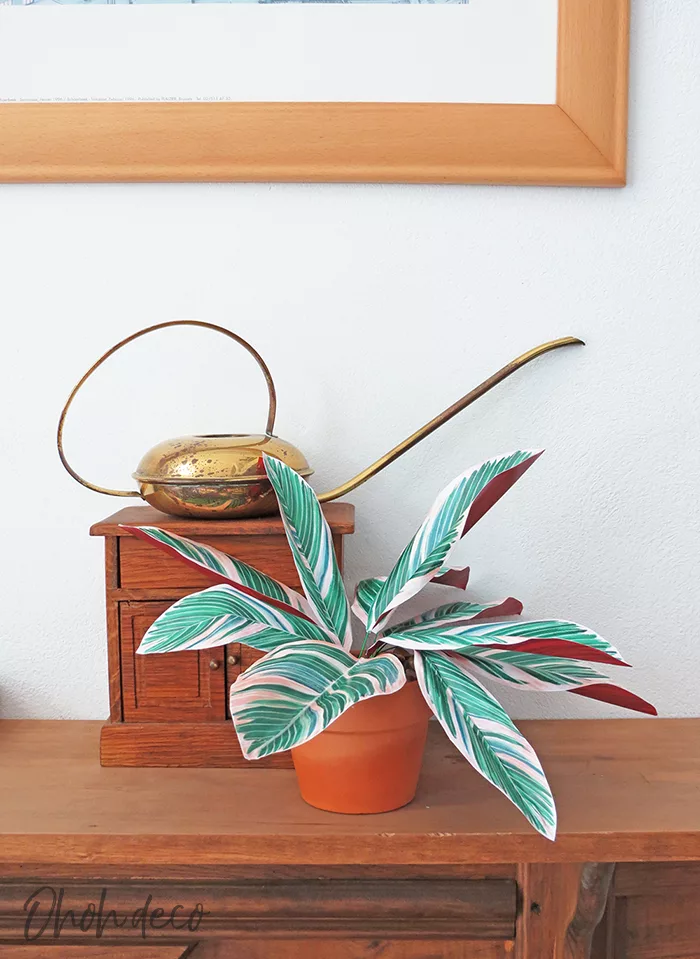 Want to remember it? Pin this DIY Paper Plant in your favorite Pinterest board.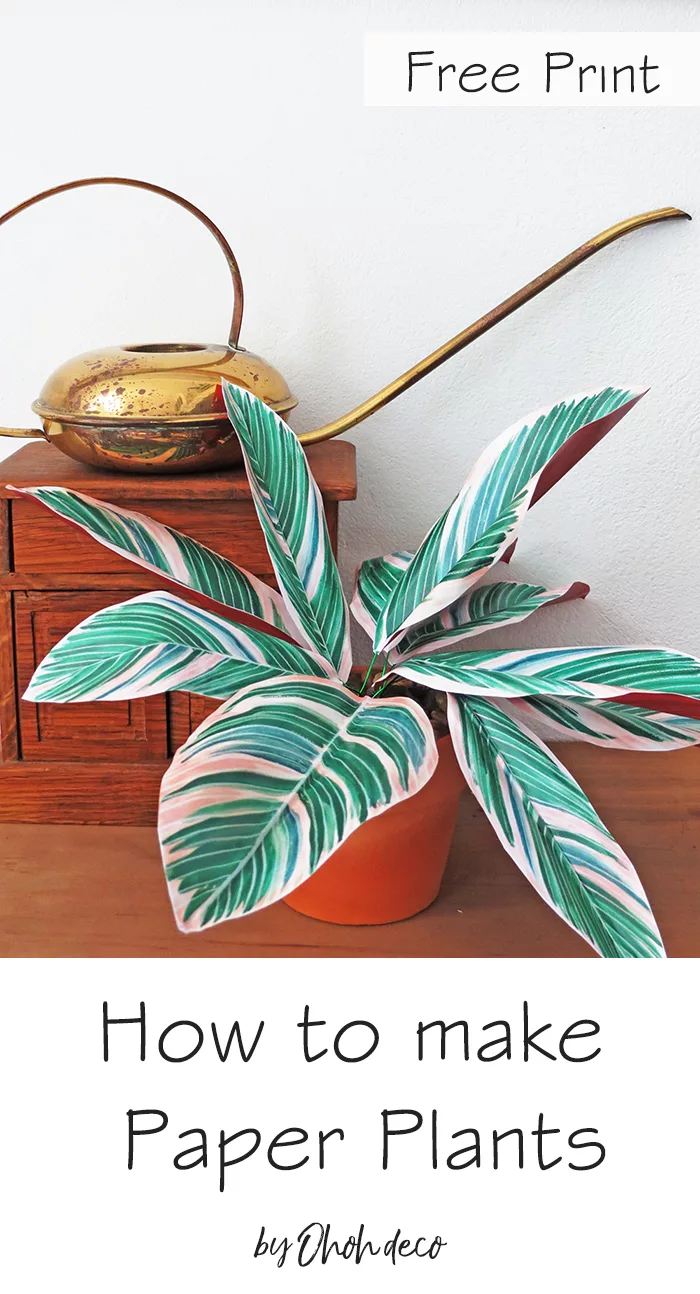 You will find the printables to make your DIY Paper Plant into my library. It's FREE and open to anyone. All you need is the password to get in. Just fill out the form below and check your inbox for a welcome email with the password in.
You will find all the tutorials featured in the video on my "Best DIY" page.
Amaryllis