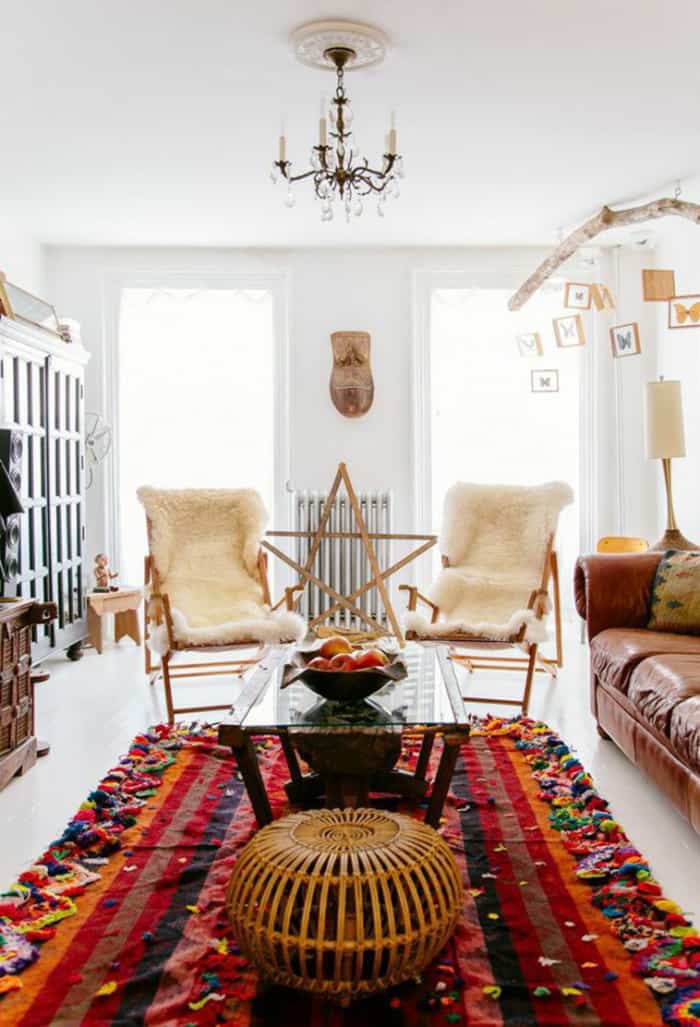 If you are a little aware of the last decoration trend, you surely didn't miss the avalanche of bold ethnic rug in interior decoration pics. Rugs are one of the most traditional decor item, the twist with this last trend is using bold, bright and colorful patterns. It's the perfect addition to your space if you are tired of grey and white minimal interior. In my opinion, those rugs can bring a lot of happiness into any home.
A bold rug works very well with a quiet and natural decor: white walls, wood, leather, and natural materials. If you like to add some color on the walls, choose the rug first and then pick one of the shade from the rug and apply it on the walls. The usual room we like to see rugs are the living area (pic 1) and the bedroom. The bright rug will become the focal point of the space and spice up the decor.
Put attention to the size of the rug when you purchase it, it has to fit your space. If you want to use in under the dinner table, it should be big enough so that you can sit without having the chairs feet getting stuck in the rug edges. If you want to place a rug in your living room, it has to be big enough to cover the space between all the sittings (couches and love seats) You can check those very use full tips to help you choose the right size.
You can also use a rug to delimit a specific area into an open space. You can place it under the table to highlight the dining area (pic 2). A colorful rug is very convenient to clean and doesn't show the stain as much as a solid color (sorry I have three kids, I have to be practical).
If you like bold rug but don't feel like you can live with that much color all day long, you can try to place a
the colorful rug in the transition rooms, like the entryway (pic 4), the staircase (pic 5) or the hallway.
I'm not sure how is it to live on a daily basis with a kitchen rug, I feel like it may complicate the cleaning work (remember, we have three kids and two dogs here). But it definitely looks amazing and turns a functional kitchen into a cozy place (pic 3).
You don't need to invest into a huge rug, you can also add touch of color with smaller carpets. They will fit perfectly in the bathroom (pic 6). Or you can stage them as wall art. It will look great on a living room wall or as a headboard (pic 7). You may need to fix one side of the carpet on a wood lattice to keep it straight when hanging on the wall.
So, are you planning on adding a colorful rug to your home decor? Where would you like to have it?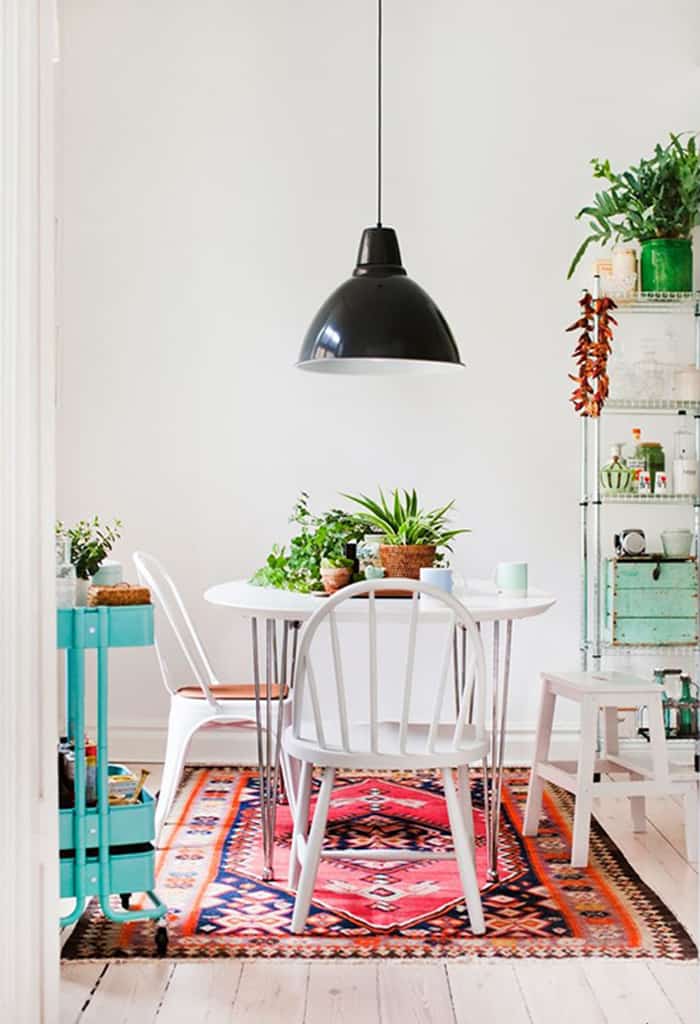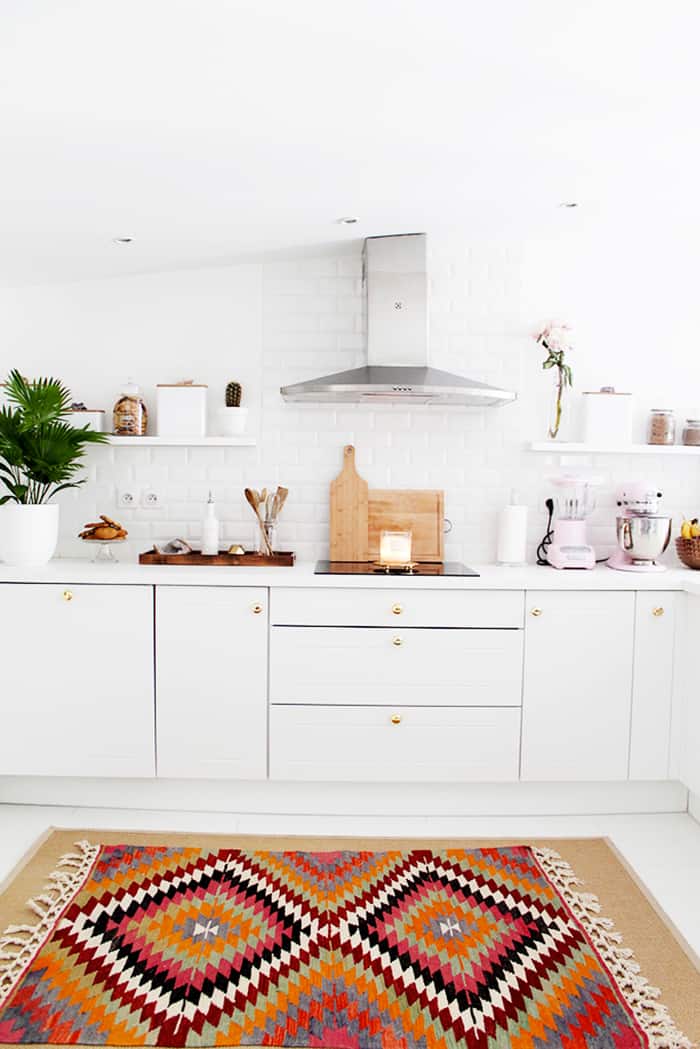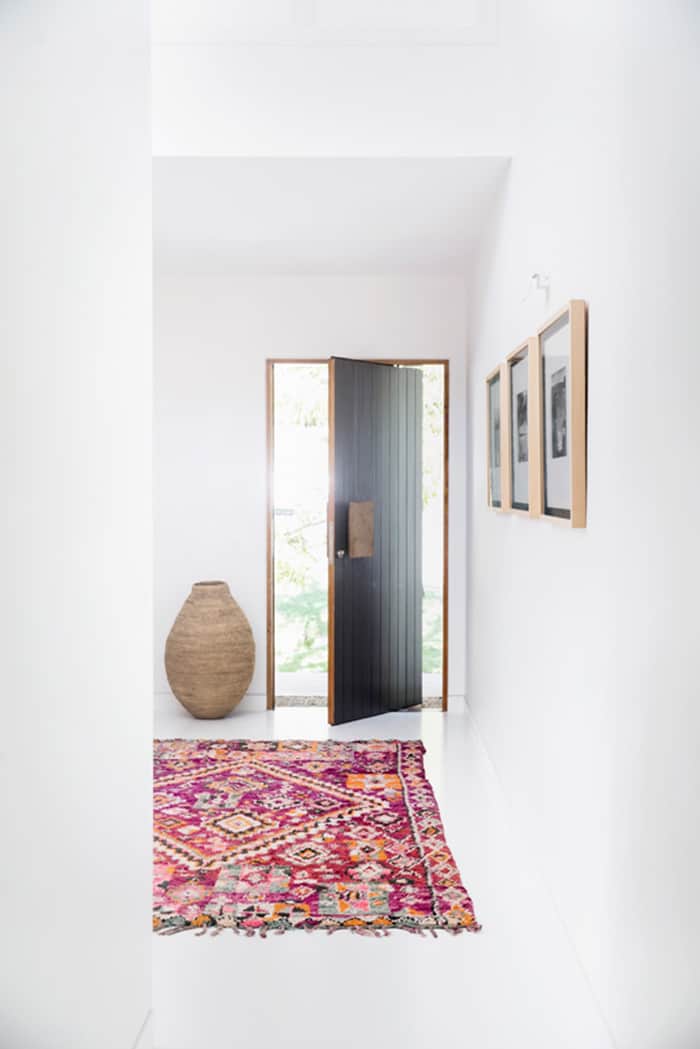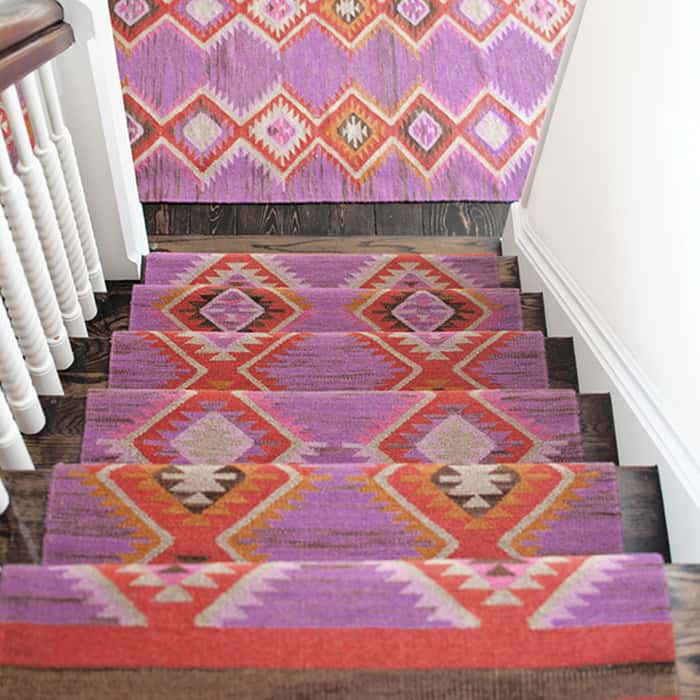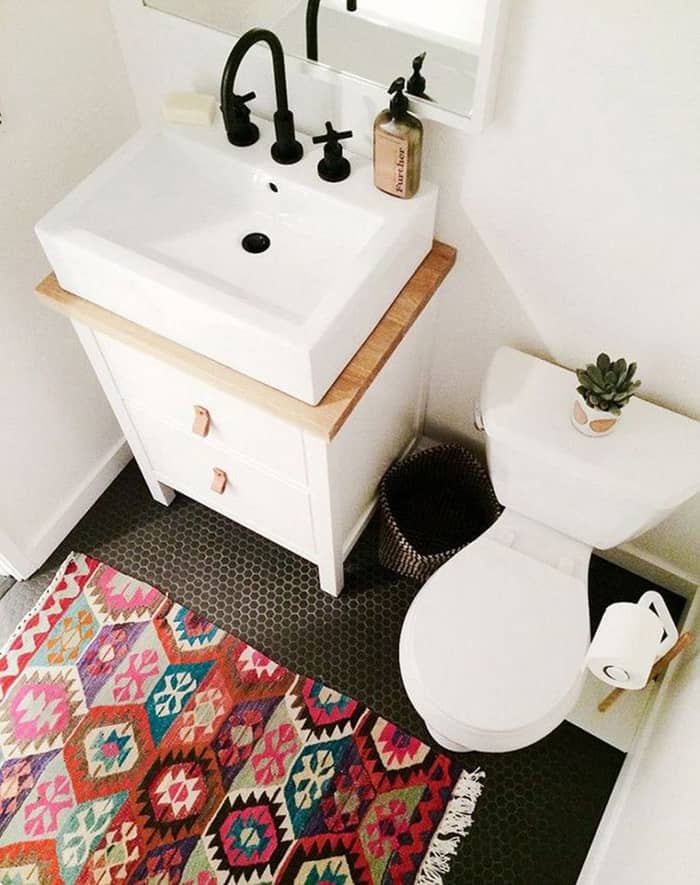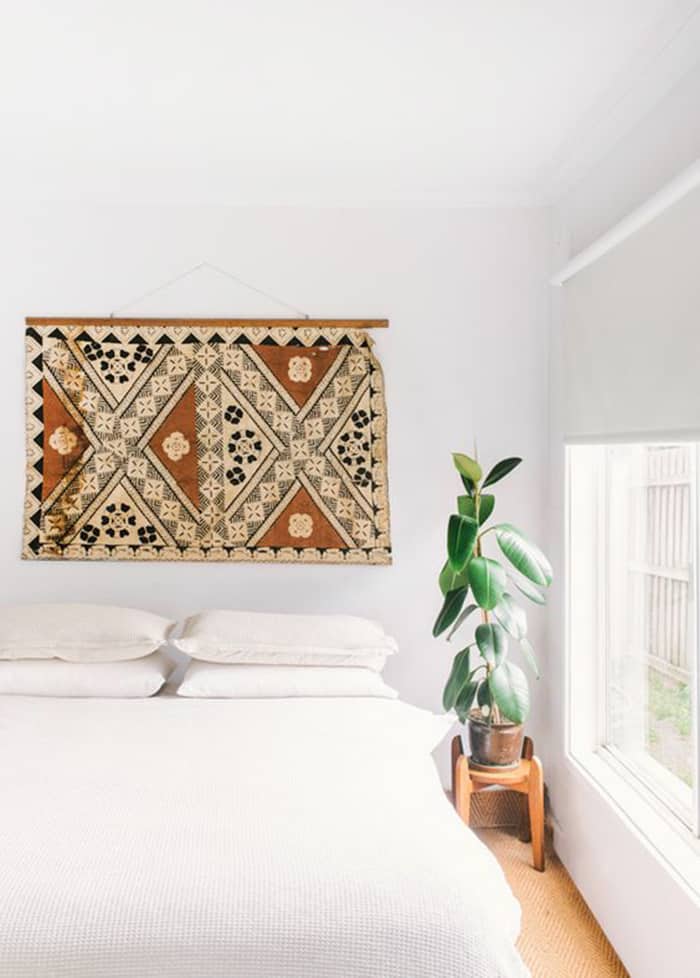 If you like it, please, share and make your friends enjoy this post!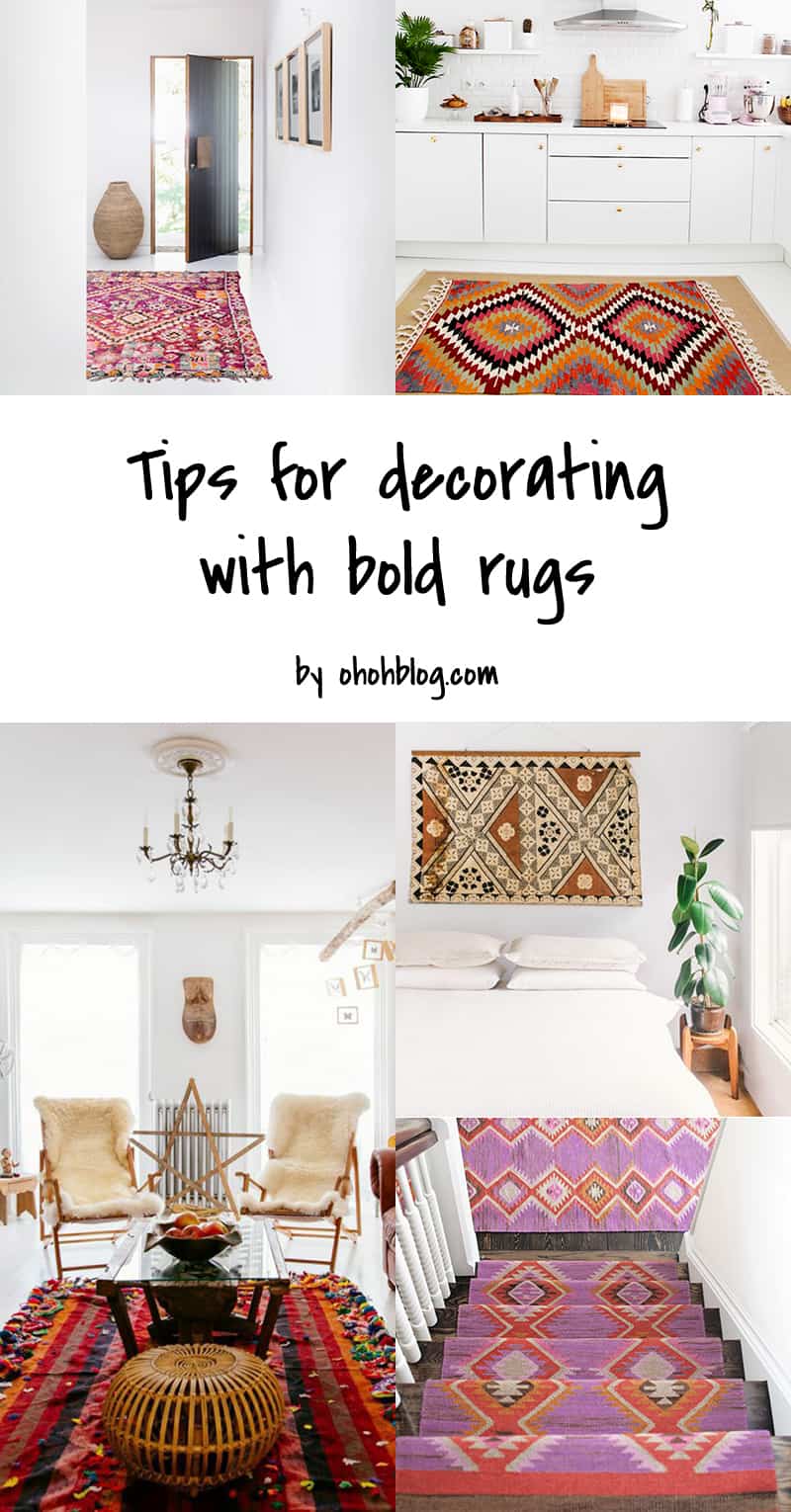 Amaryllis