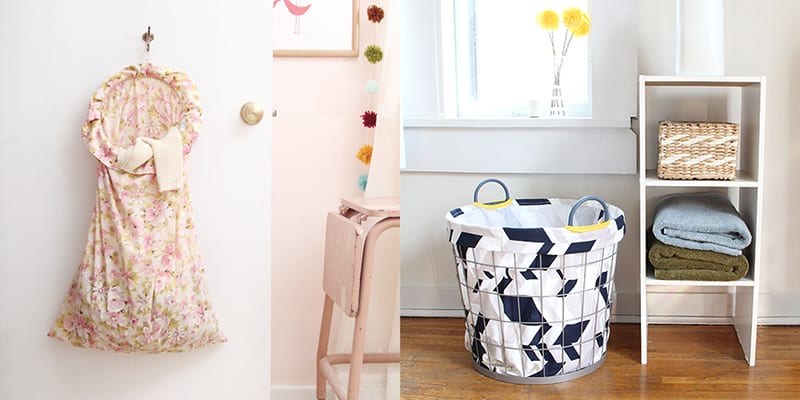 It's always easier to have the house well organized. I try to do my best to keep everything ordered but sometimes things get out of control! Especially when I craft….but this is another story.
[ This post probably contains affiliate links, our full disclosure policy is really boring, but you can read it HERE ]
The kids have to do their part of the work also. They have to order them bedroom, keep the shoes in the closet and put dirty clothes in the laundry basket! Even if I have to yell repeat them every day.
Our laundry basket in an ugly green plastic container. So I'm thinking of replacing it with something nicer. I really like the ones with weals, so practical.
How to make laundry hampers and baskets?
Any basket large enough can be used as a laundry basket.
As we all know laundry is not a fun activity, so let's not forget to focus on the practical side.
I have selected 20 DIY which shows you great ideas to keep your dirty clothes.
The tutorials are presented into three categories: the laundry baskets, the rolling laundry hampers, and the hanging laundry hamper.
Depending on your habits and lifestyle, you can choose the option that suits you best.
DIY laundry hampers and baskets
The laundry basket and hampers are to be placed on the floor (bedroom, bathroom, laundry…). Sometimes you can hide it in a closet but mostly your basket will remain in sight.
It is preferable to choose a pretty one that goes well with your decoration.
Use a laundry hamper if you have enough space in the room. It can also be a nice decorative element.
If you are short on time I have found three pretty and useful laundry hampers that you can buy online:
Time to have a look at these clever and pretty DIY laundry hamper ideas I came across.
RELATED: Shoe storage ideas: 21 easy DIY
RELATED: DIY Storage Boxes and Baskets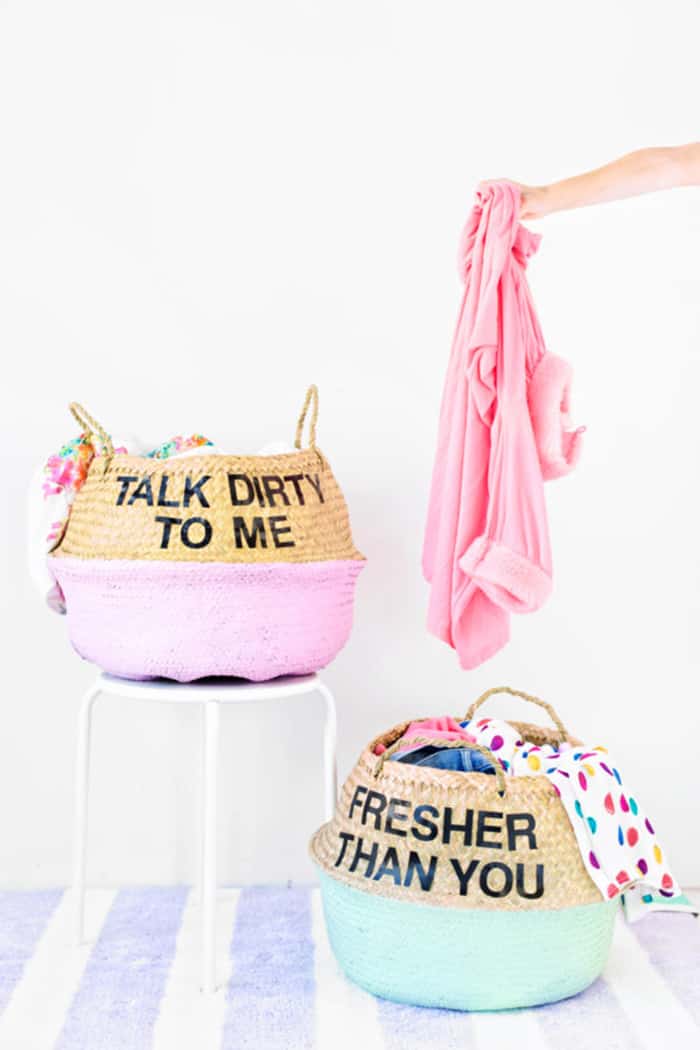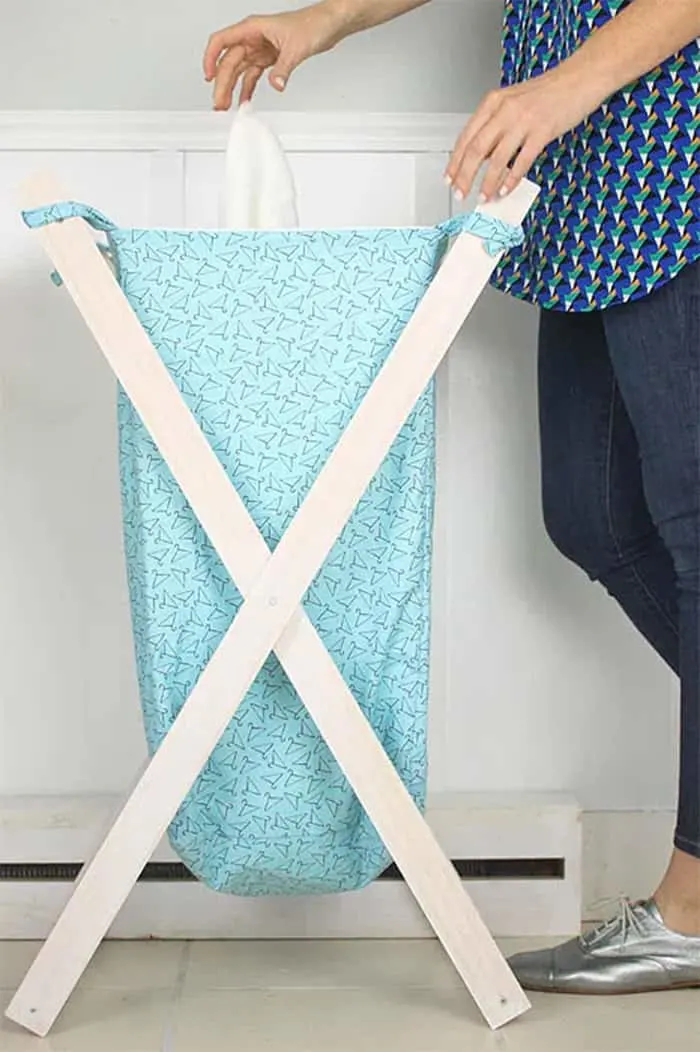 How to make a foldable laundry hamper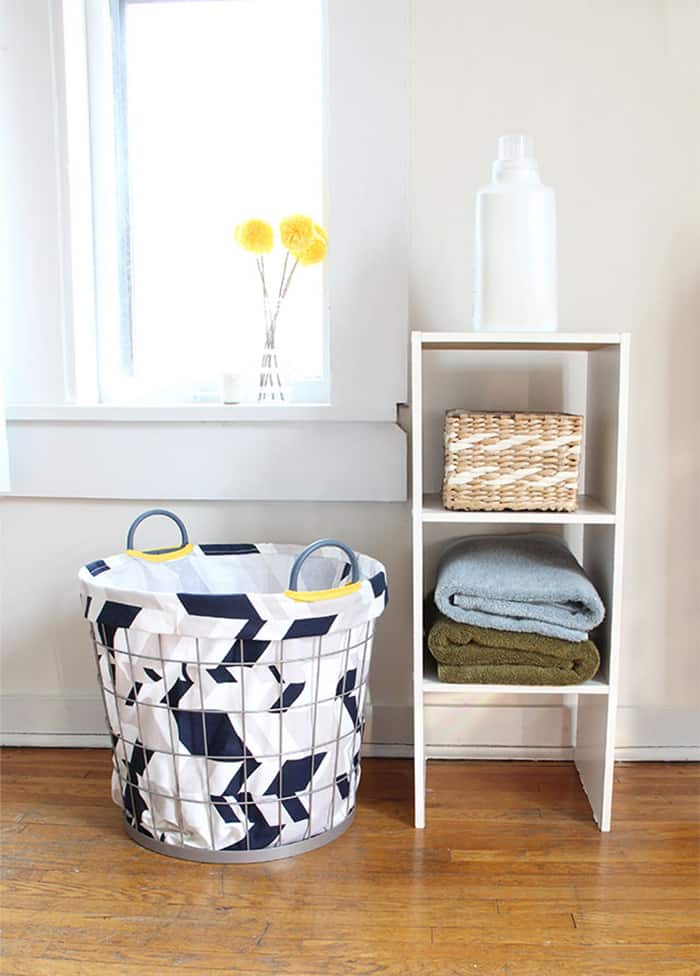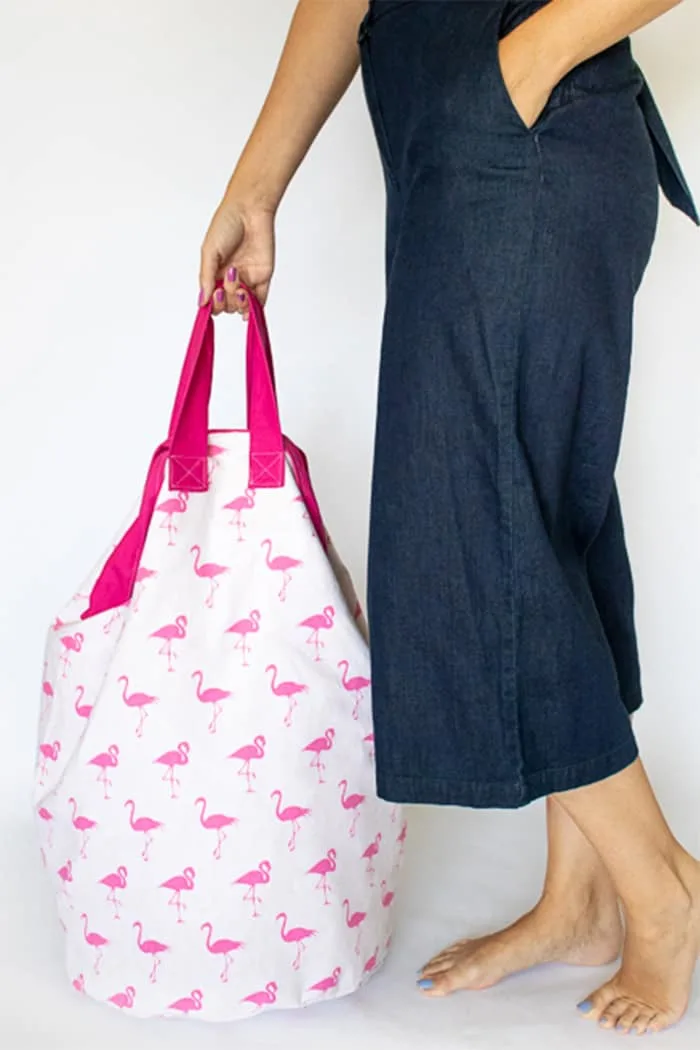 Easy to sew washable laundry hamper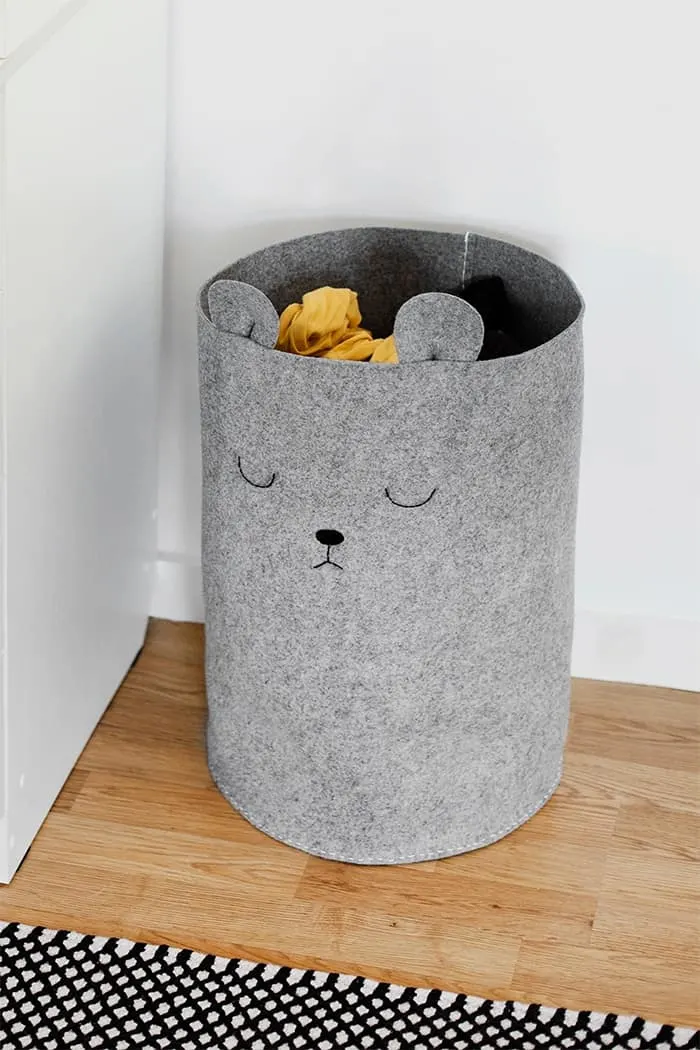 Easy to make nursery laundry basket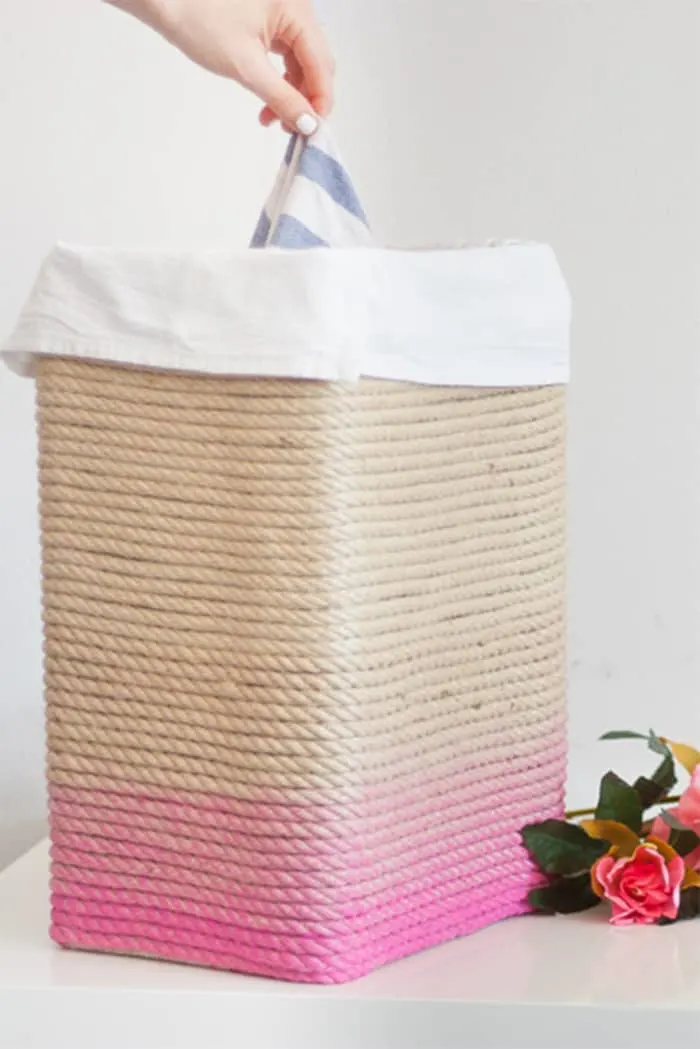 DIY rope laundry hamper (made with a cardboard box)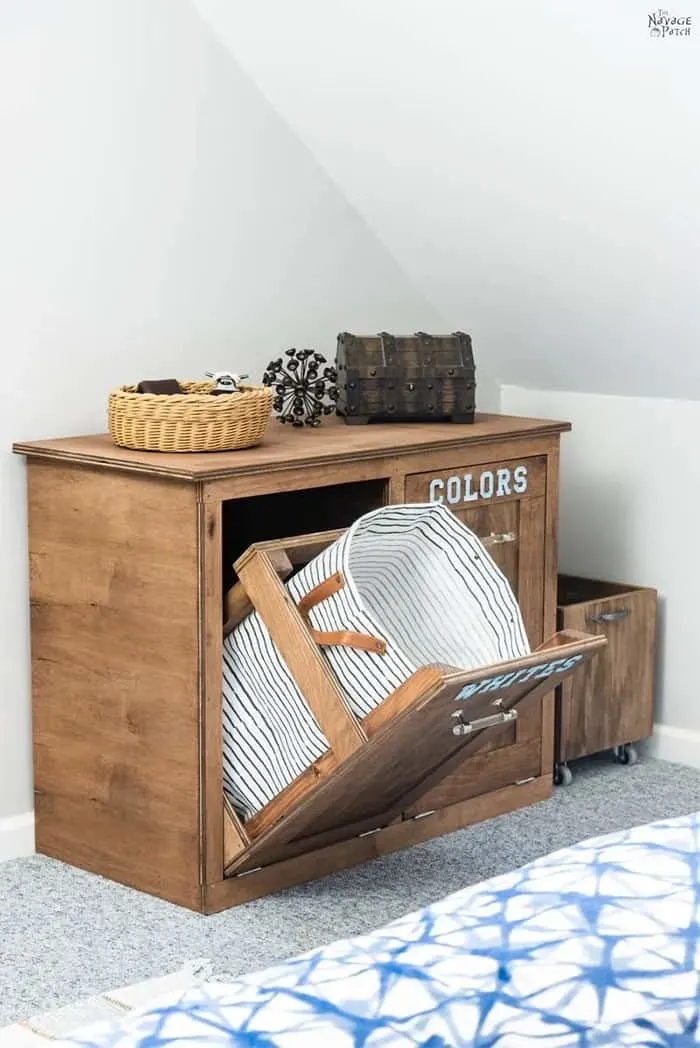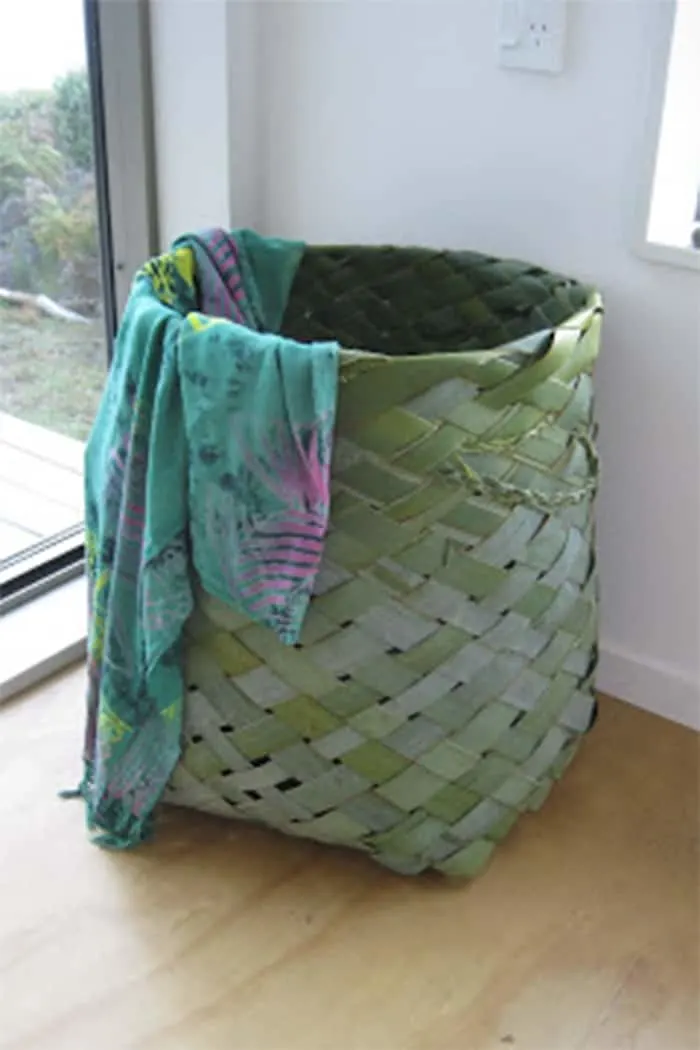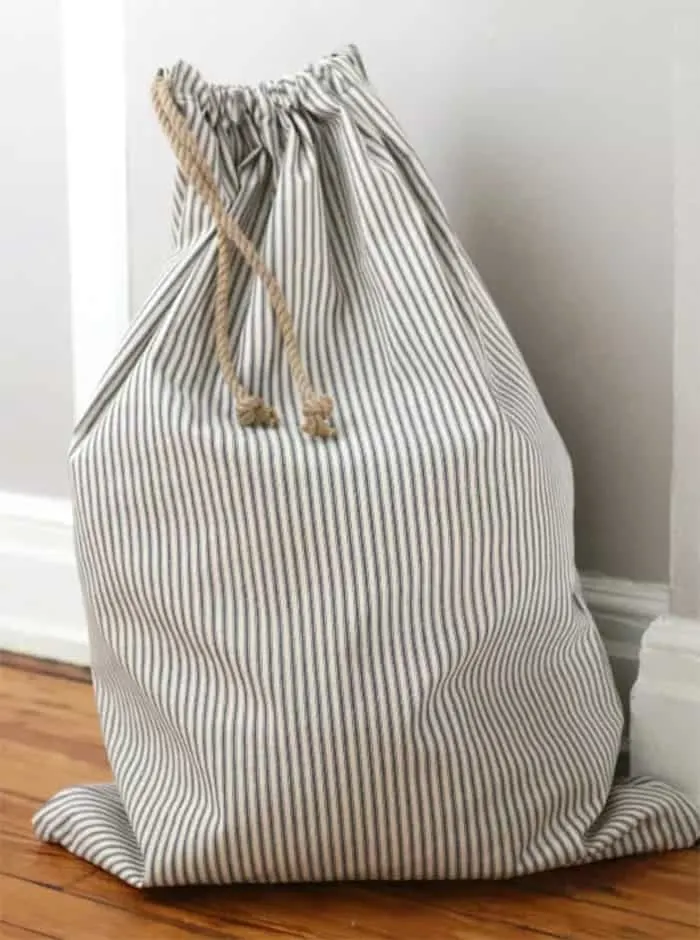 DIY Laundry baskets on wheels
If you have a large family, nothing more practical than a rolling laundry hamper.
It saves you to carry tons of dirty laundry around the house and it's super handy to move it around when cleaning.
As we are 5 at home, this is definitely my favorite option.
If you like to see some buyable option, you can have a look at these handy rolling hamper:
RELATED: Easy DIY storage to improve your space
RELATED: Recycle a cardboard box into pretty storage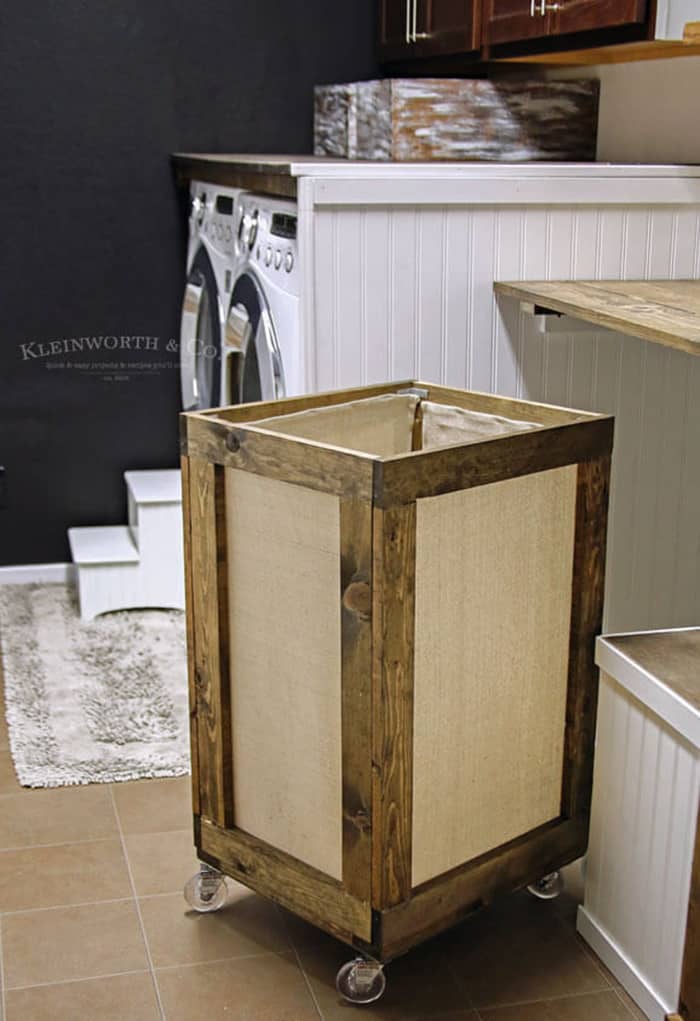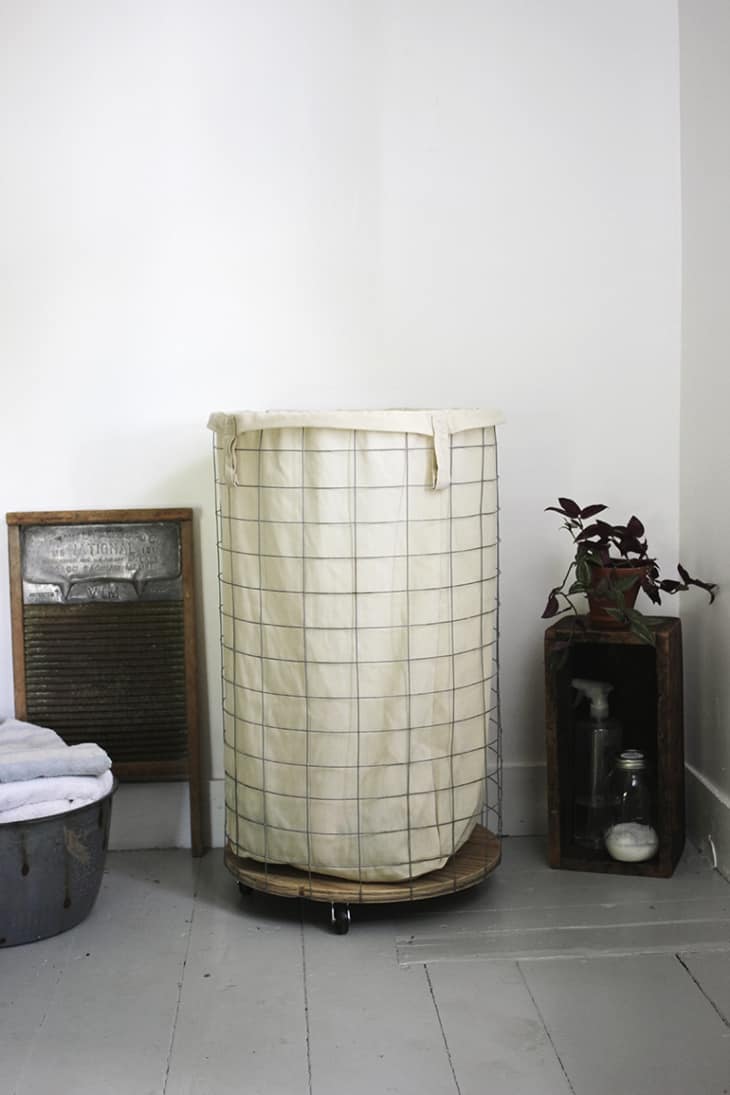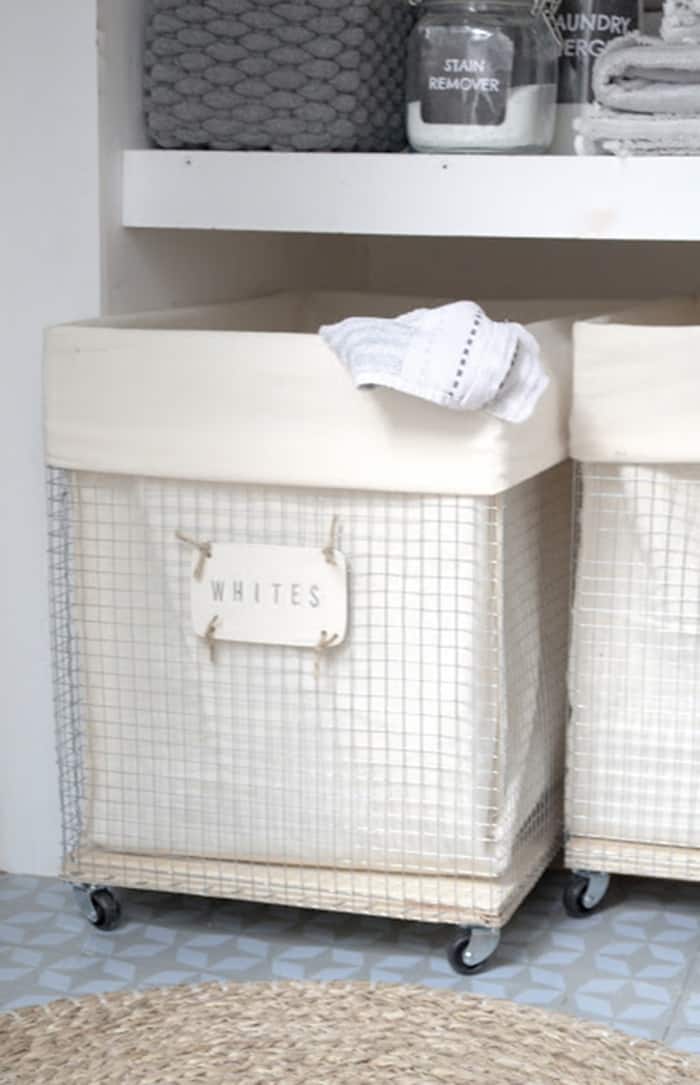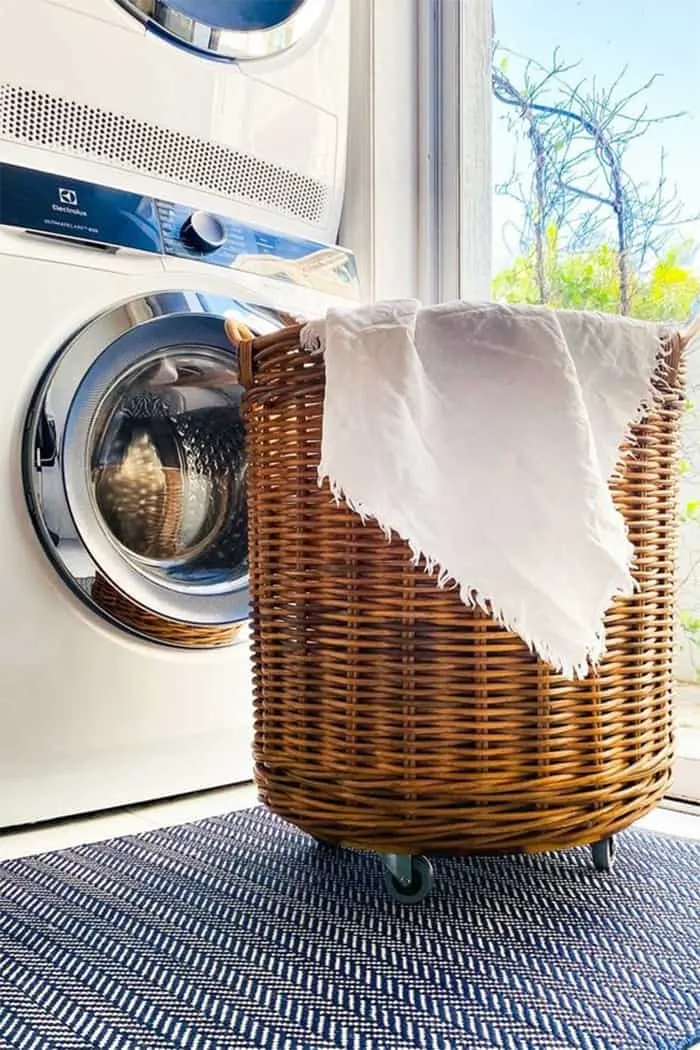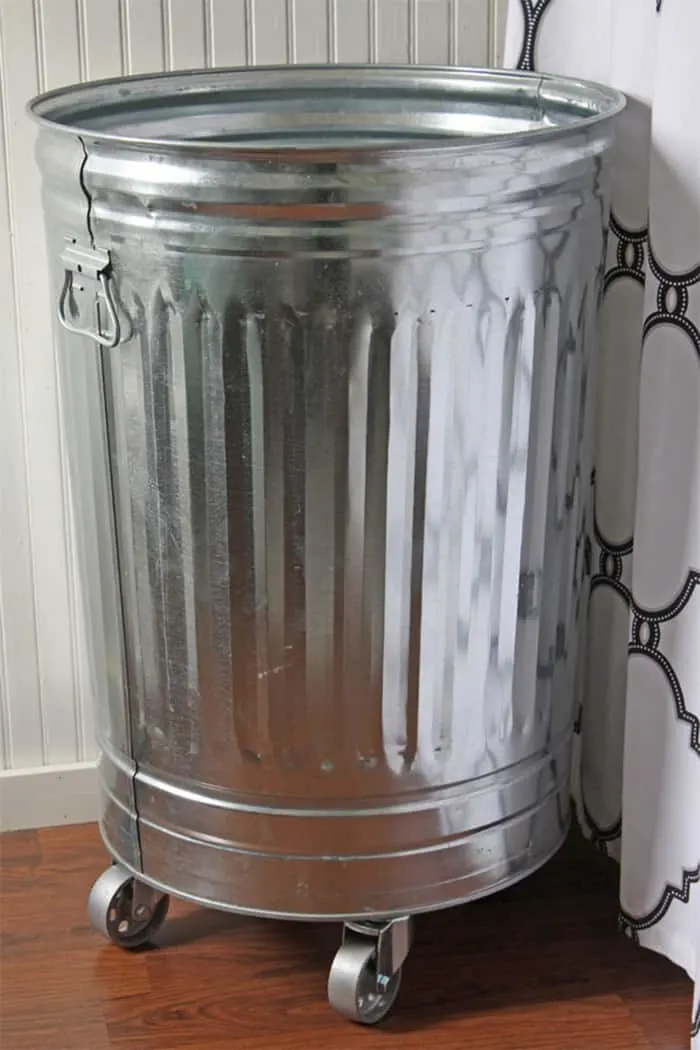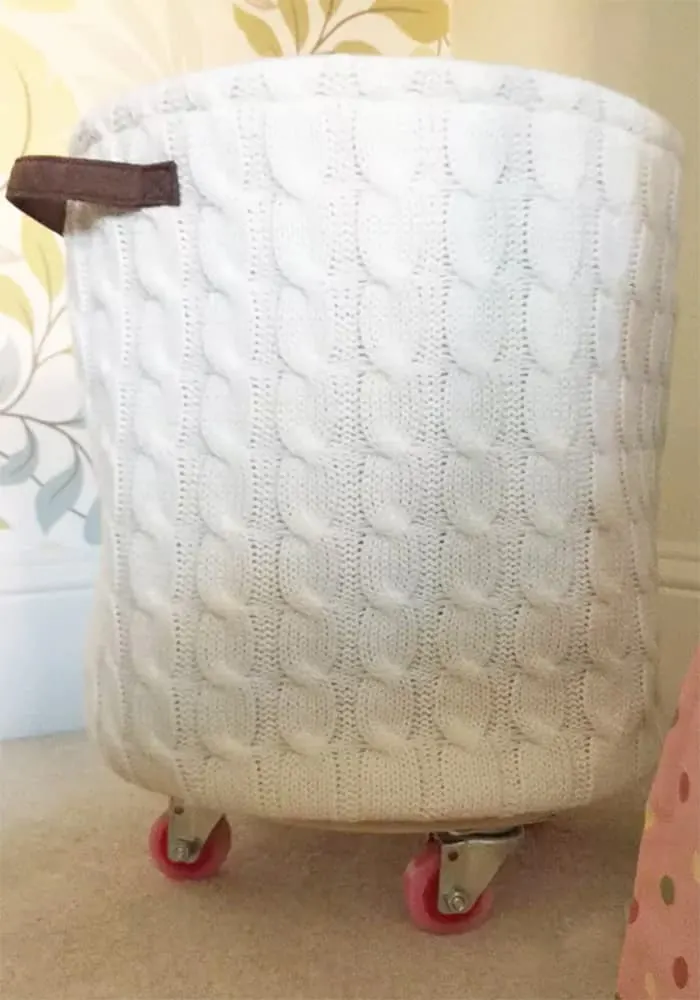 DIY hanging laundry hamper
A hanging laundry basket is a good solution if you have little space in a room.
You can hang the hamper behind a door, in a closet, or on the wall.
It doesn't clutter the floor and takes up little space. It is a perfect solution for a child's room, for example.
Again, I give you some nice purchase options, take a look it can be interesting too.
Let's take a look at these hanging laundry hamper, most of them are very easy to do.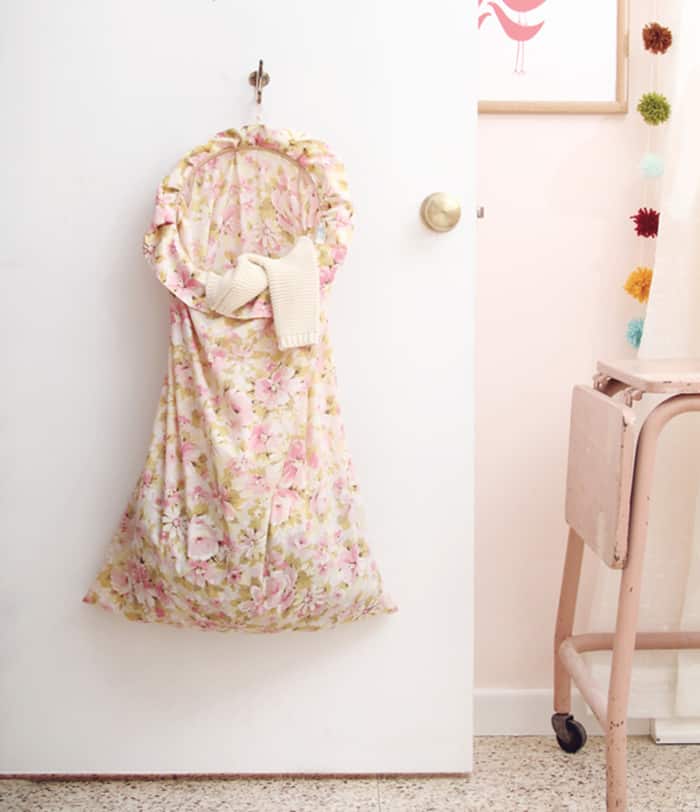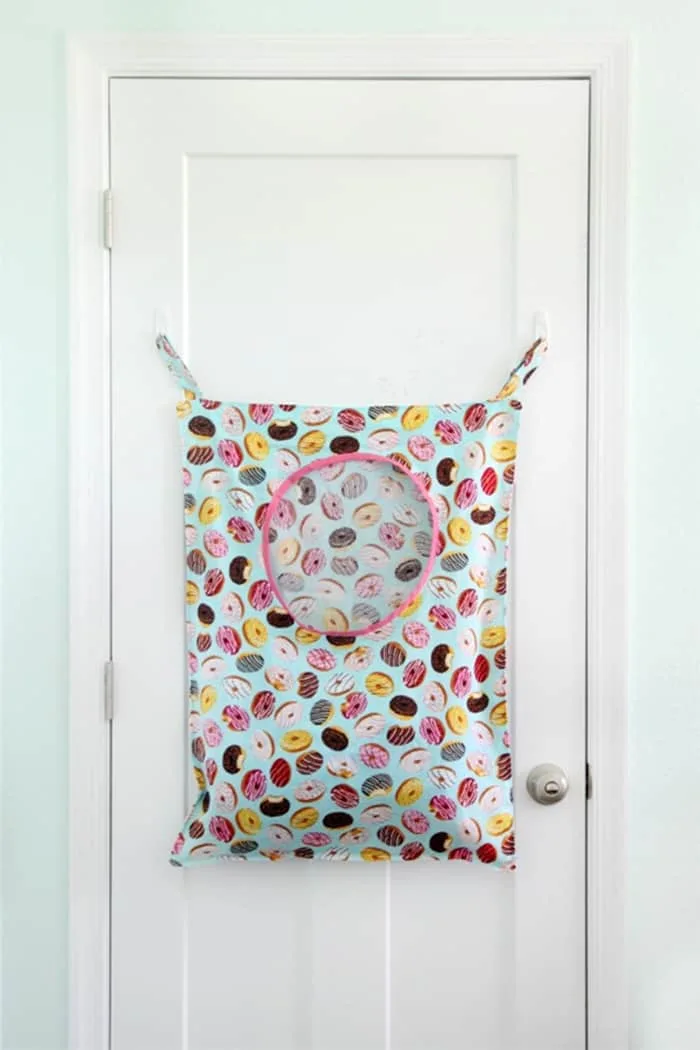 30 minutes DIY laundry bag sewing tutorial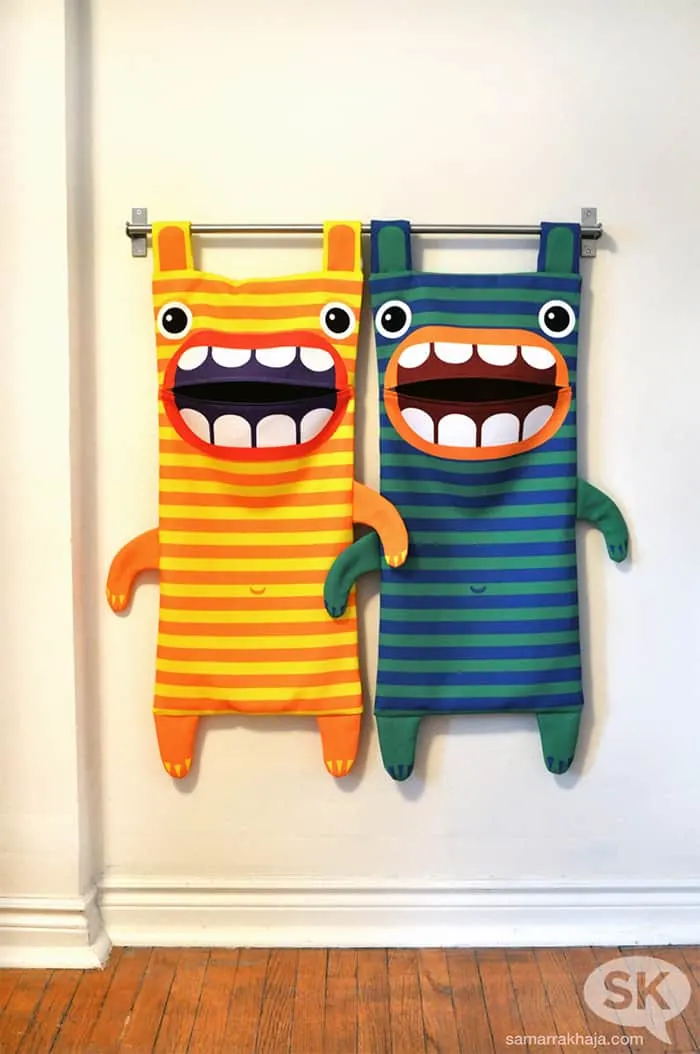 Hungry monster DIY laundry hamper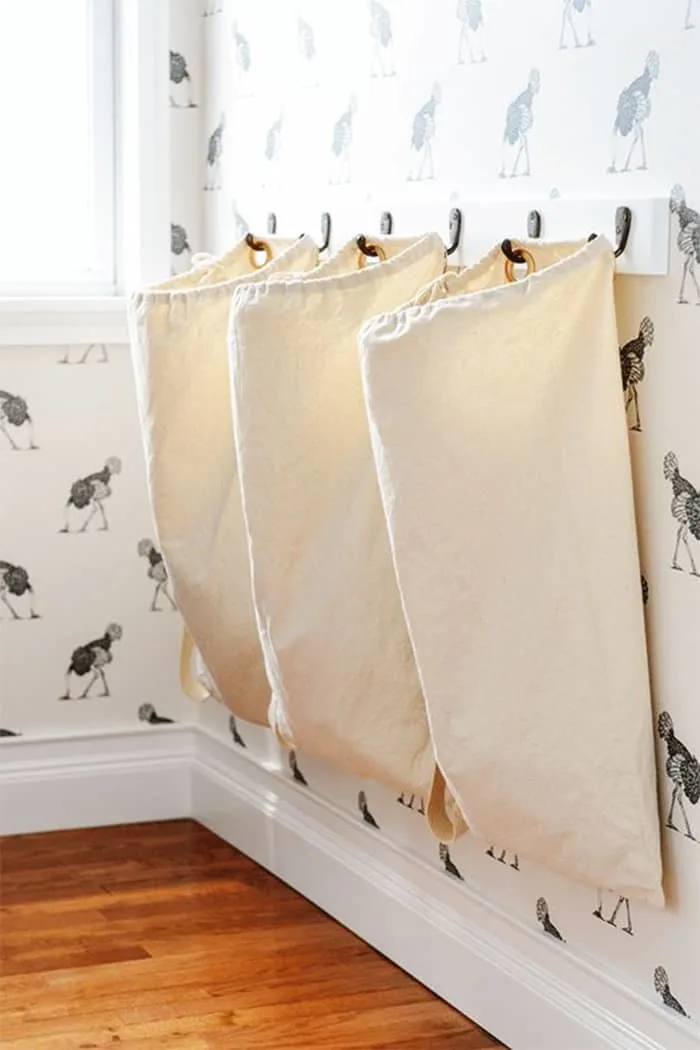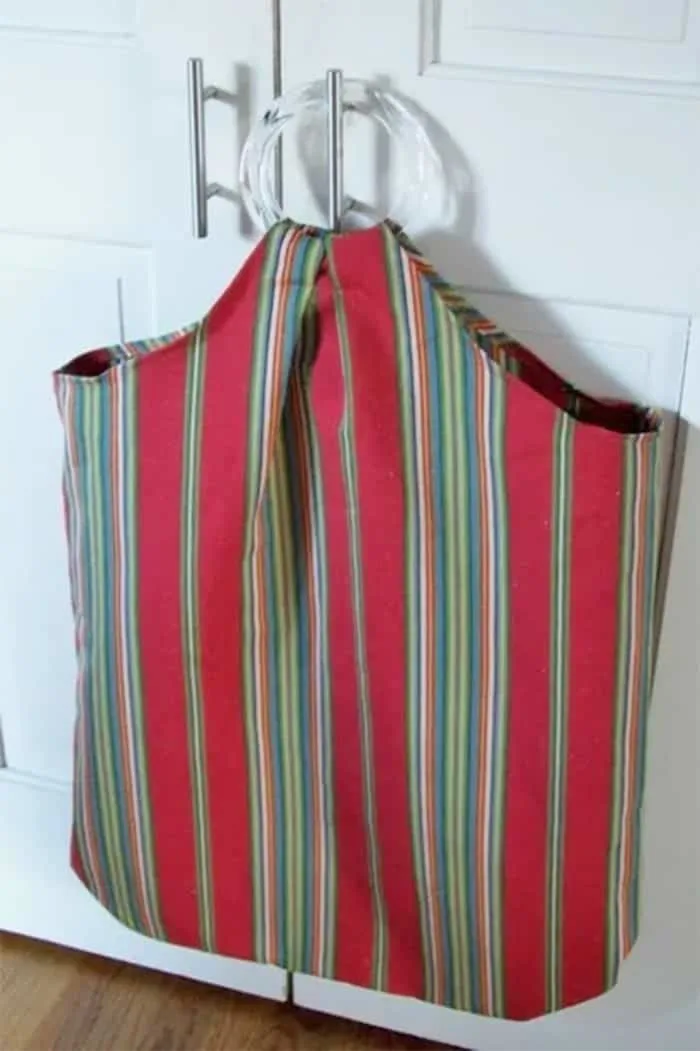 How to sew a hangable laundry hamper
This last idea is not a DIY (unfortunately) but I found it very clever to hang the laundry bags one above the other on a ladder.
A practical and space-saving solution to sort the clothes by color. You can find them on Etsy if you are interested.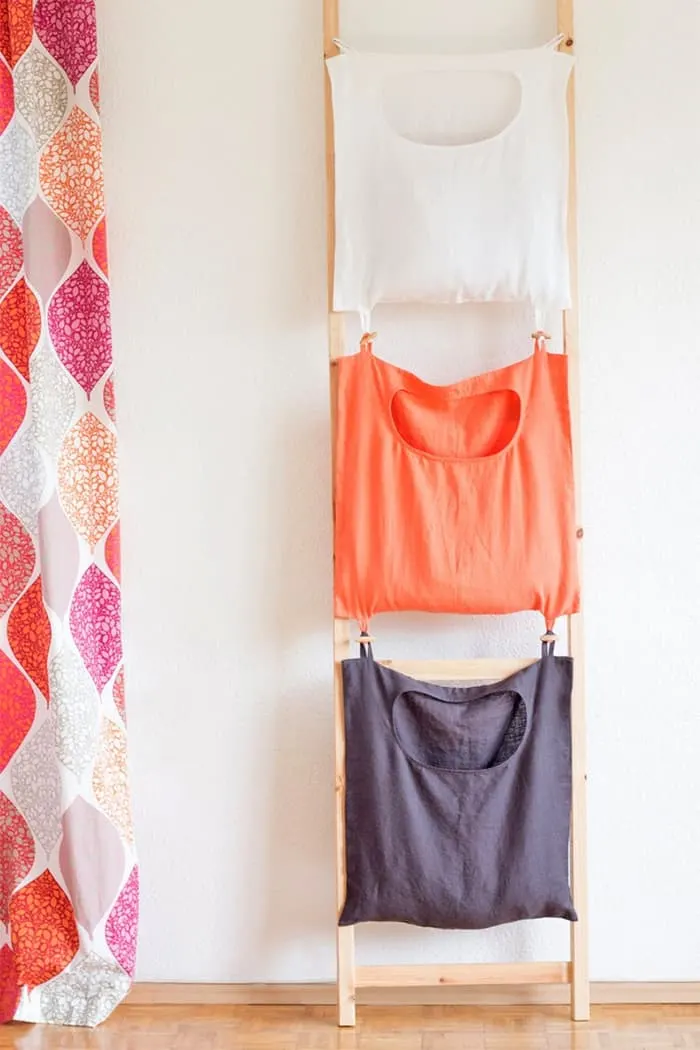 Tell me, how is your laundry basket? Did you customize it? Do you have any other DIY ideas to suggest?
Want to remember it? Save these awesome DIY laundry hampers ideas on your favorite Pinterest board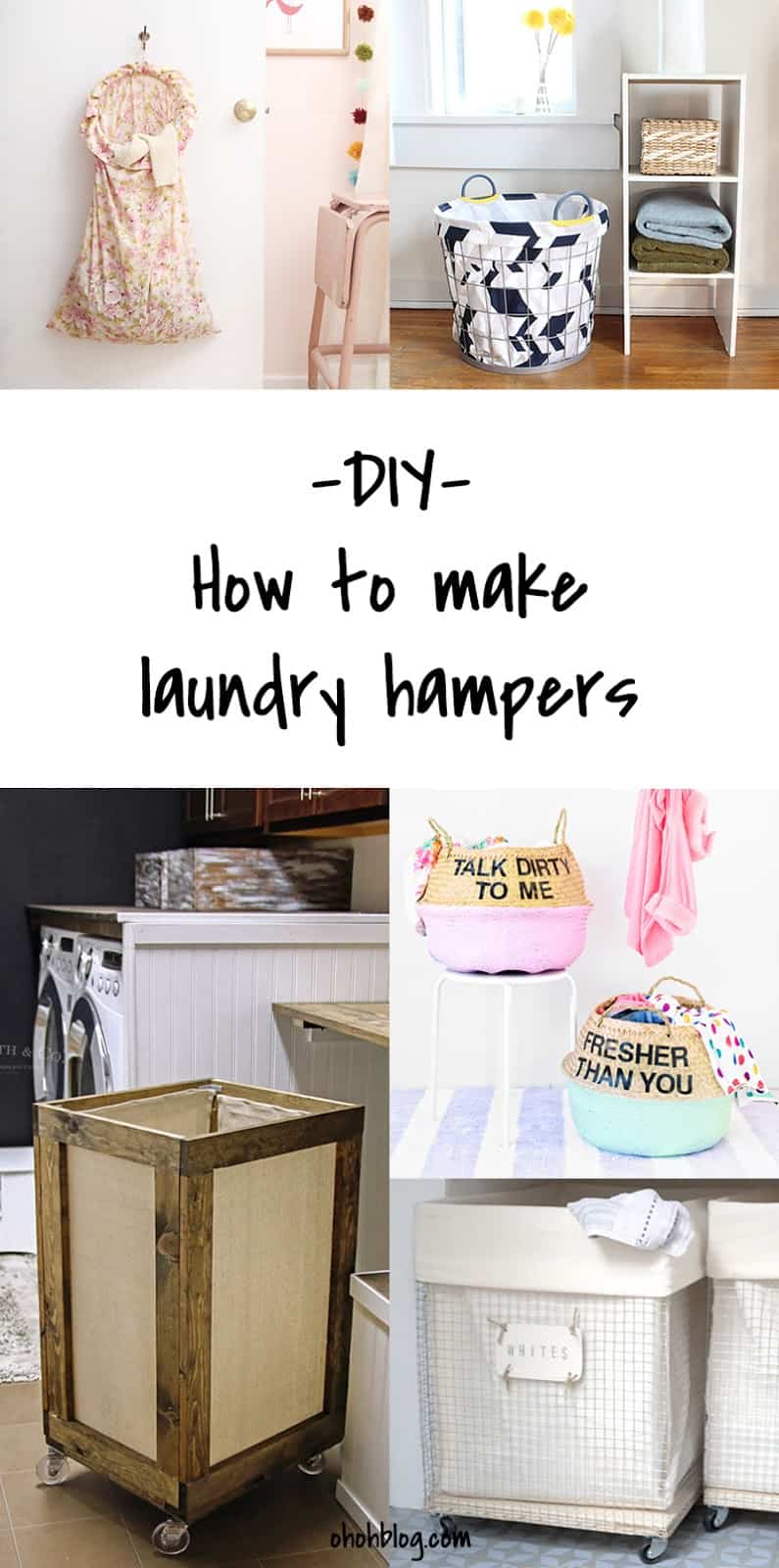 You will find all the tutorials featured in the video on my "Best DIY" page.
Amaryllis