The patio is the place to relax and enjoy outdoor staying at home. It doesn't have to be huge and spans over yards to allow you to appreciate it. It's why Scandinavian patios are a great inspiration. They are usually quite compact and still offer all the comfort you need.
Sharing below inspiration to decorate or renovate your patio with a minimal and Nordic style.
You will be inspired by 21 creative outdoor DIY projects: furniture building, hack, and simple decor tricks… The best ideas to redesign your backyard on a budget.
[ This post probably contains affiliates links, our full disclosure policy is really boring, but you can read it HERE ]
Picture above: Patio chair makeover

How to create an outdoor space?
The first thing to do before redesigning your patio is to define the spaces you want to create outdoor. It's sometimes a bit overwhelming to define areas in an open space.

Think about how you use your backyard or patio. What is missing? What is useless? What issue do you need to solve?
Here are some examples of space areas you can have outdoor. Choose the options that suit you and your family, and that fits your outdoor space:
A dining area




A sitting area



An outdoor kitchen or barbecue zone

A bar




A meditation and relaxation area




A playground



A fire pit
A lazy zone (think hammock and long chairs)

A vegetable patch



A potting bench
Again, you don't need to have a lot on your patio to make it pleasant. Keep it simple. Once you know the areas you want to create, define their location in your backyard. Then you are ready to start building your patio, one area at a time.
To set the different areas, you can use plants, privacy screens, or different kinds of outdoor flooring. Try to use or repurpose what you already own. You will find more ideas on this topic at the end of the post.

RELATED: 70 easy to make DIY planters
RELATED: Easter decoration with a scandinavian look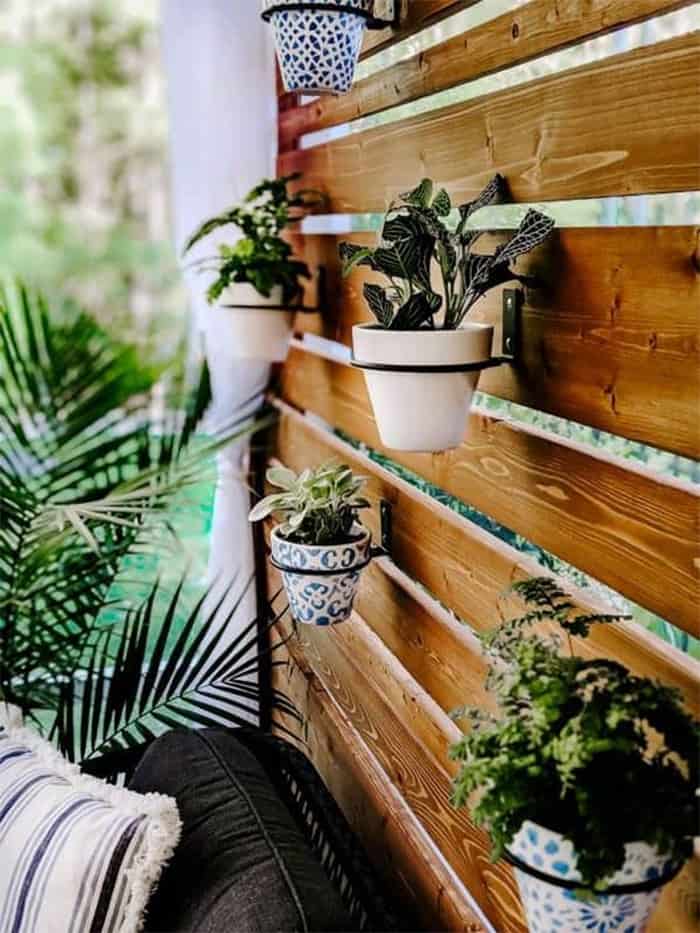 Choose the right materials for your patio
The most important thing when decorating outside is to choose materials that withstand the weather. To create a patio with a Scandinavian look you will prefer natural materials such as stone and wood.
The same idea applies when it comes to choosing outdoor furniture, pick materials that withstand the seasons. As much as we love the look, try to avoid rattan and untreated wood furniture outside. There is a risk they mold and they will probably crack and fade over time.
To give your patio a Scandinavian vibe, choose patio furniture with simple and modern lines. Favor sustainable and natural materials. To make your outdoor area more comfortable, don't hesitate to add pillows and maybe a throw blanket for the cooler evenings.
Nowadays there are good looking alternatives to plastic furniture such as synthetic fiber or powder-coated metal furniture. If you decide to build outdoor furniture choose rather treated lumber and hardwood, like Ipe or teak (more details to choose wood wisely in this article)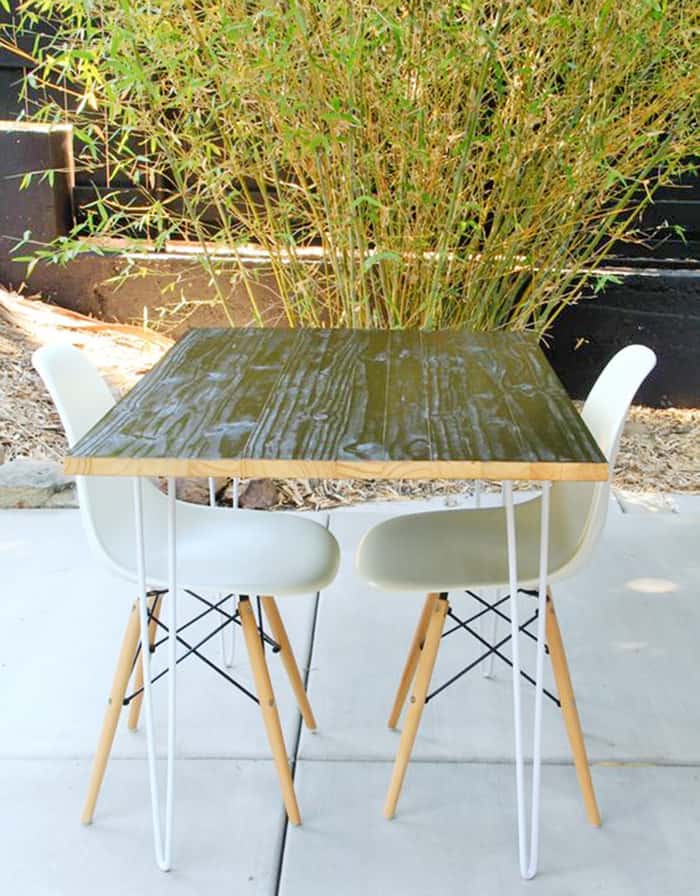 What colors for a modern patio?
The purpose of a patio is to enjoy the outdoors and nature, you will rather use neutral and natural colors to create your outdoor decor. The colors used in Scandinavian design are perfect: white, black, gray. You can also add a touch of pastel shade if you like a pop of color.
These neutral colors work great to highlight the leaves and flowers you have in your yard.
If your space is small, you can use plants hanger or you can build some trellis to grow plants along the walls.
To decorate your walls you can try some chalk design to create an outdoor temporary statement wall. Don't you think it is a great and affordable idea? You can easily create this cool wall decor using this chalk paint.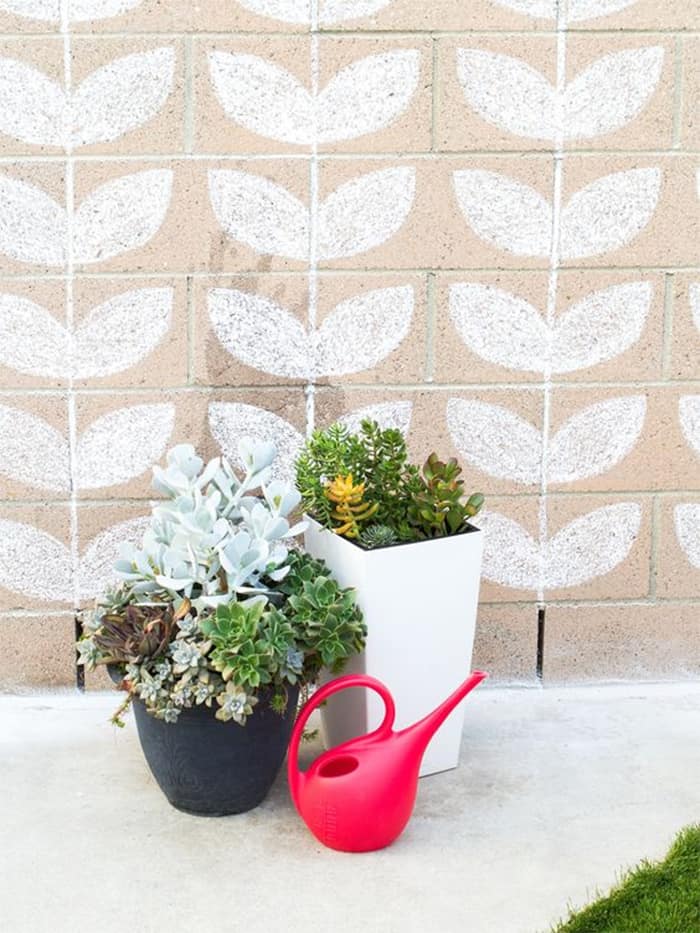 What lighting for a Scandinavian patio?
You will need two types of lighting for your patio: main lighting and ambient lighting.
The main lighting provides good light for any kind of outdoor activity, like cooking and eating dinner outside. The easiest way to have good outdoor lighting is to hang string lights between walls, trees, or pools. If you have a covered space you can also hang an outdoor hanging light.
When decorating outside, think of using solar lights. It is more ecological and very simple to use as you don't have to set up any wire connection.
You will also want to have mood lighting that allows you to stay outside and enjoy the night in subdued light. You can use candles or solar lights and spread them across your patio.
If your space allows it, add a fire pit in your backyard. There is no best way to enjoy an evening than spending it chatting over firewood. Compact options exist for small outdoor spaces too.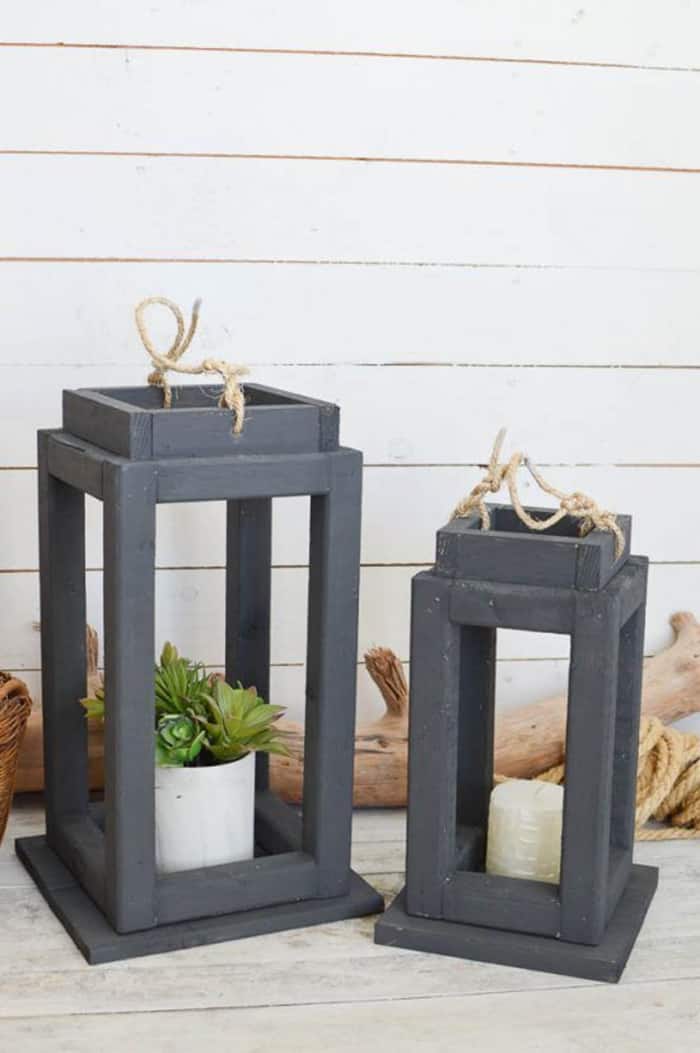 Pick the right outdoor accessories
Accessories are the final touch to any space decoration. They are a few items you can add to make your outdoor space cozier like a side table, some outdoor cushions, a few nice planters, and an umbrella.
Did you know you can turn any cushion water-resistant using this product.
To keep the modern look choose accessories that match your color scheme: white, grey, black. Keep it simple and prefer natural materials like metal, leather, cotton, sisal, and rope.
Definitely avoid shiny and glittering decorations as well as bold colors. If you like adding more details, you can bring natural elements as wood log, floating wood, baskets…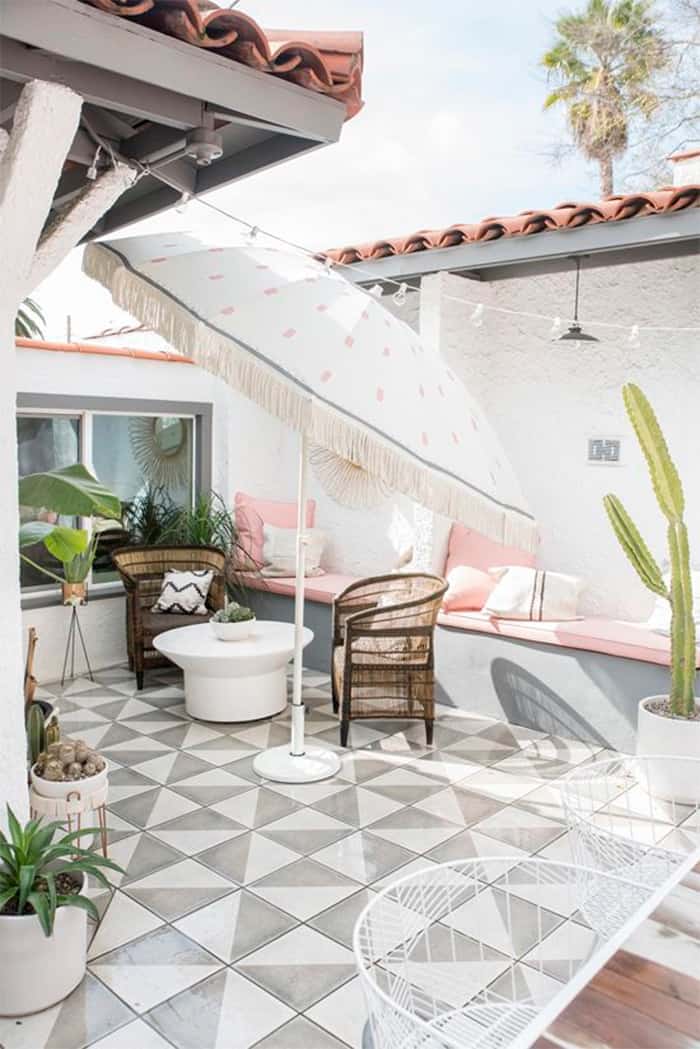 Improve your patio
The most important is probably to try to improve what you already have. Some of the ideas below may help you to refresh your patio and give it a modern look keeping the cost down.

A floor cleaning with a water jet is always effective.

You can also decide to paint the floor or place an outdoor rug to improve the decoration.



A good scrub with soap on outdoor furniture gives them a second life. If the color has faded, try to apply a coat of spray paint. Remember to protect your furniture during the winter months so that they last longer.
Plants and flowers are your best allies to create a cozy outdoor area. If possible prefer perennials plants that grow back every year. If you have a small outdoor space, use the walls to hang greens. Displaying your plants in some pretty planters make a big difference. Improve your decor with some DIY planters.

Use natural elements you have around as decor. You can turn a wood log into a side table or a plant stand. Hang a branch and wrap some cord light around to create lighting. Create some wall decor with pebbles…you get the idea.
RELATED: My patio upgrade
RELATED: Patio chairs makeover ideas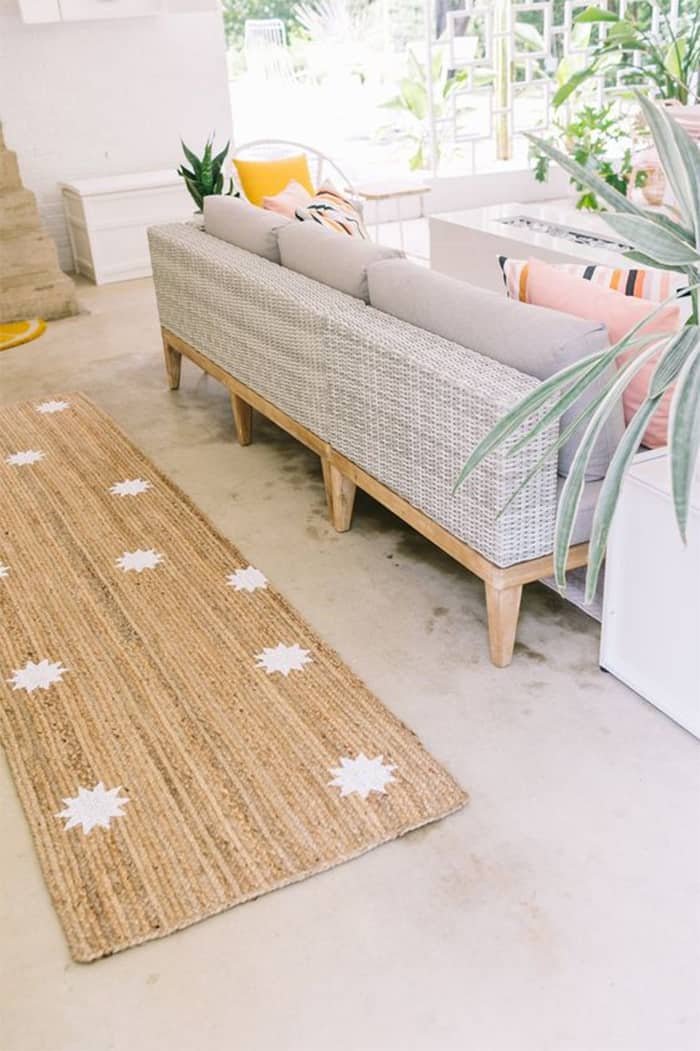 Scroll down to find more DIY inspiration to create beautiful Scandinavian decorations for your outdoor space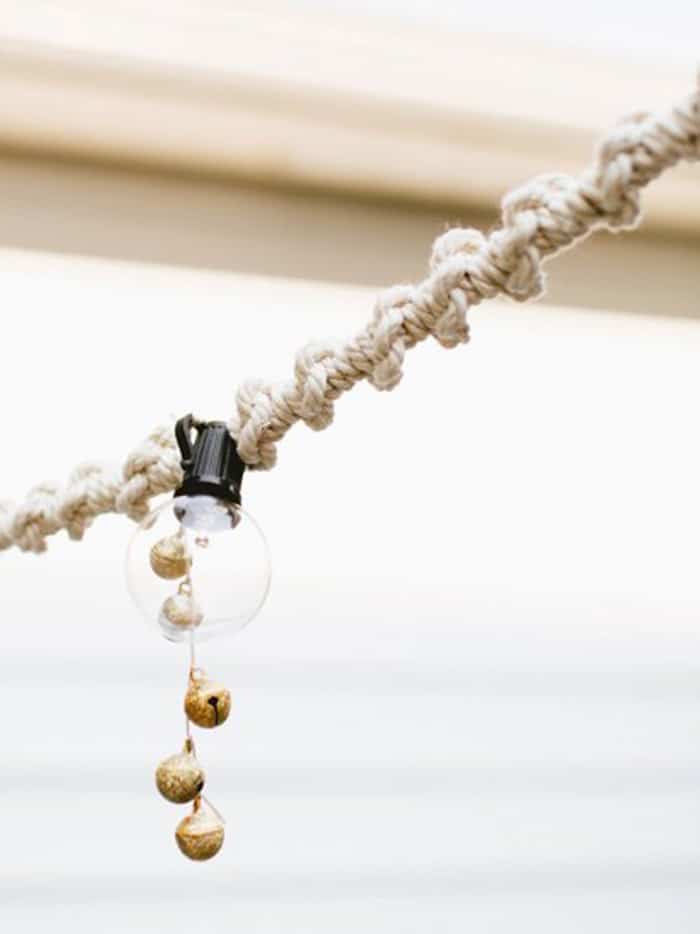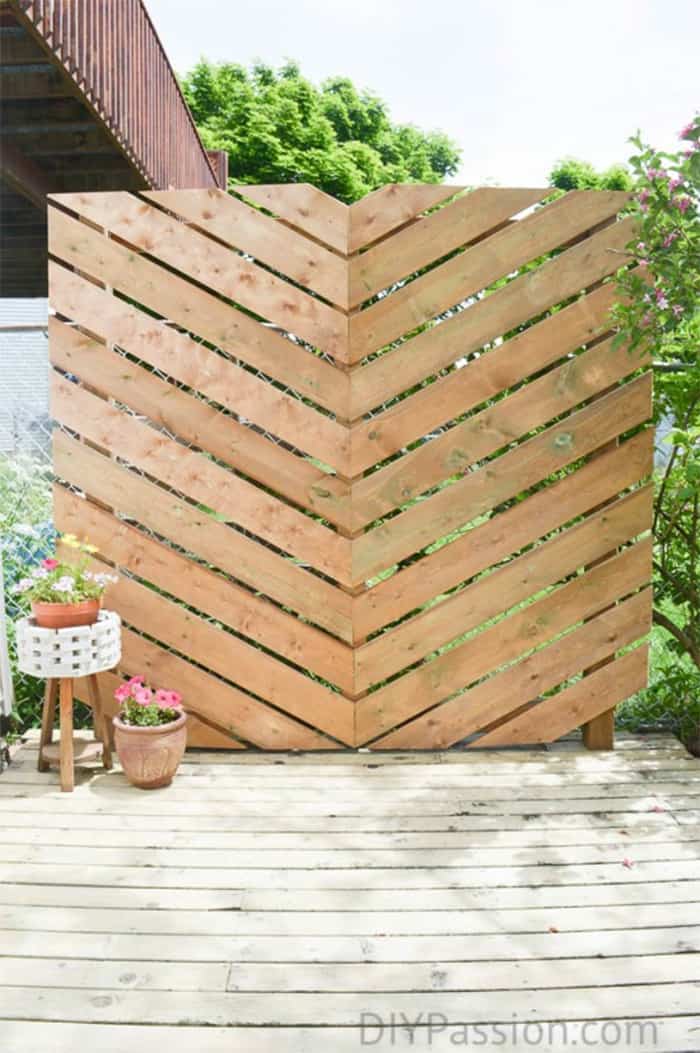 How to build a chevron privacy screen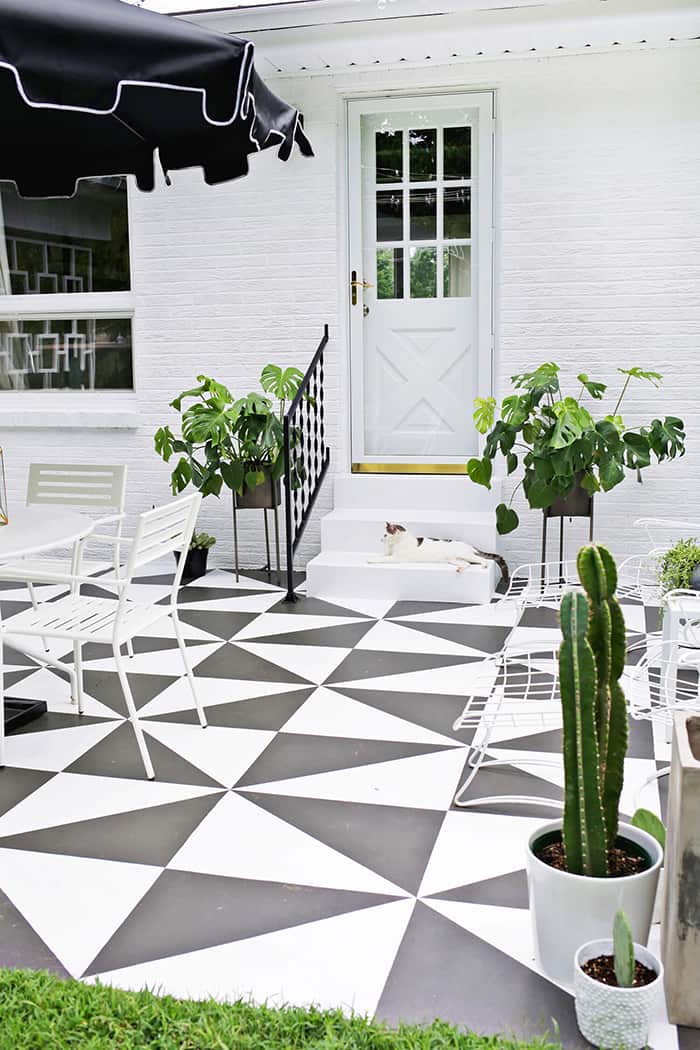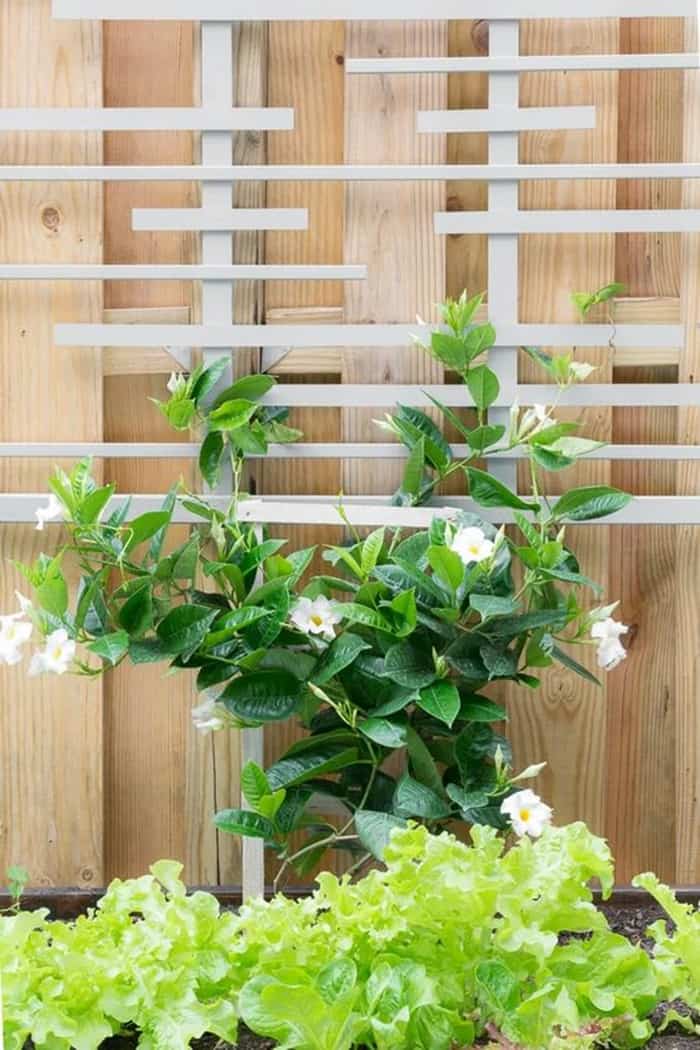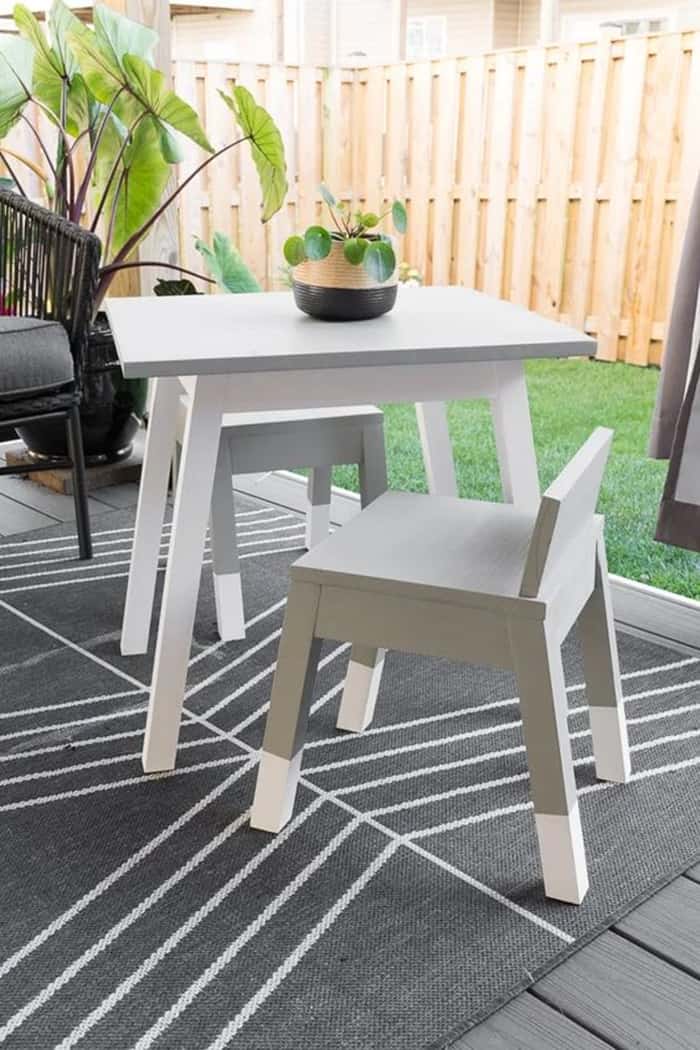 How to build a modern kids table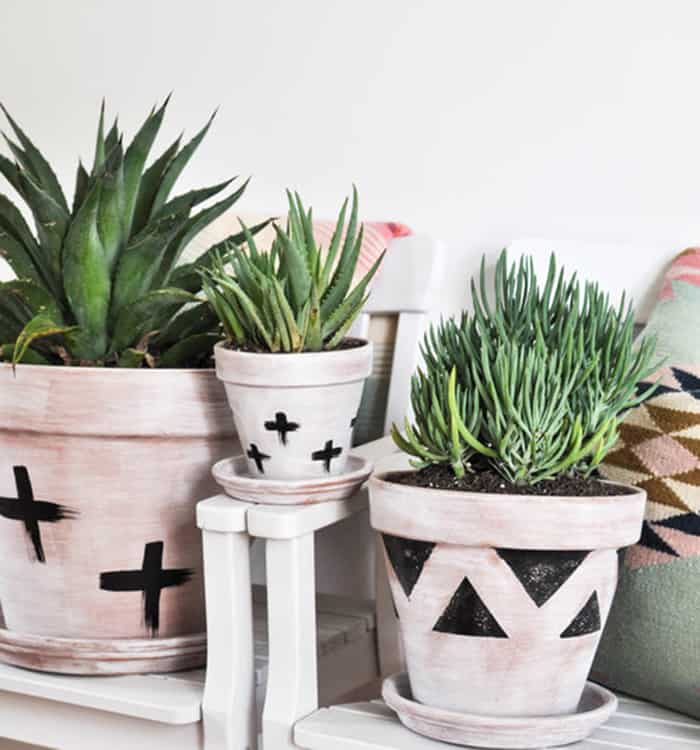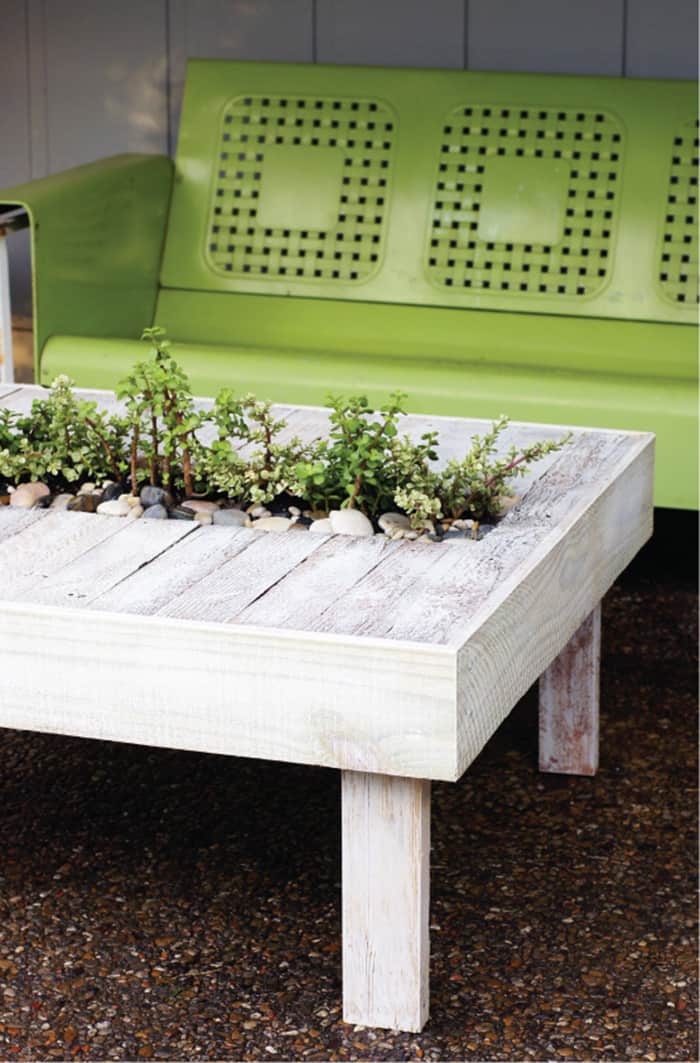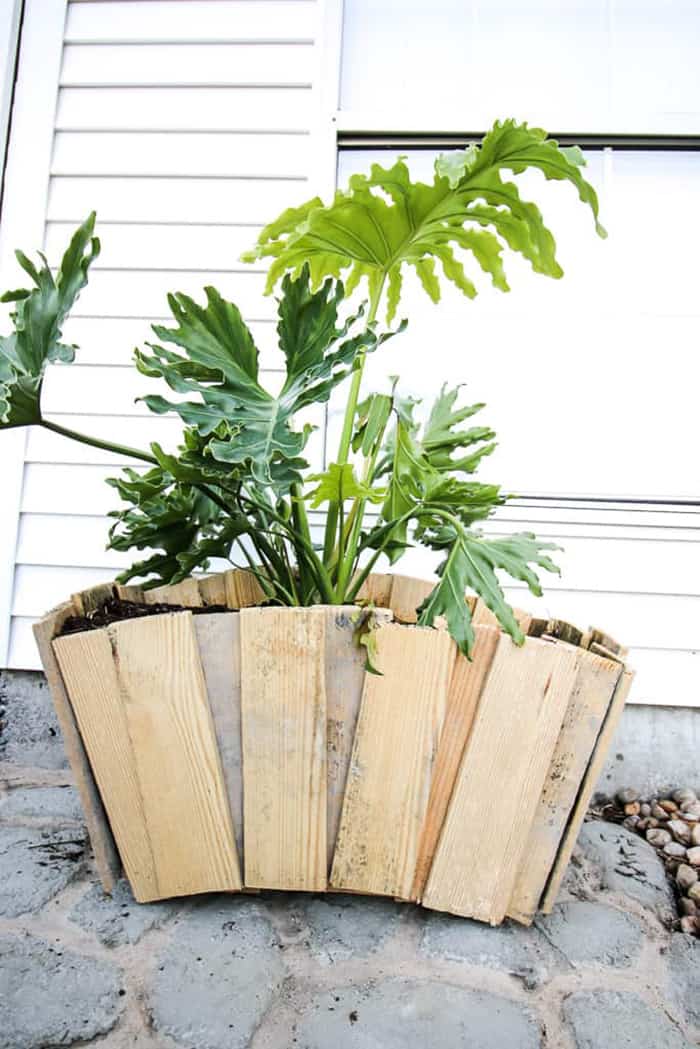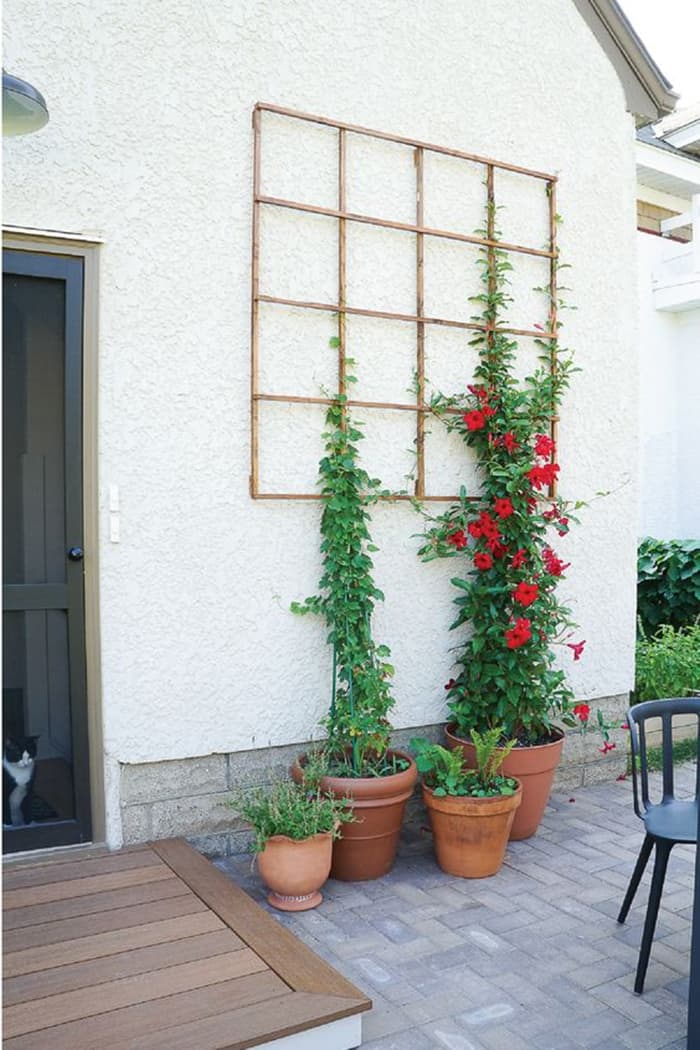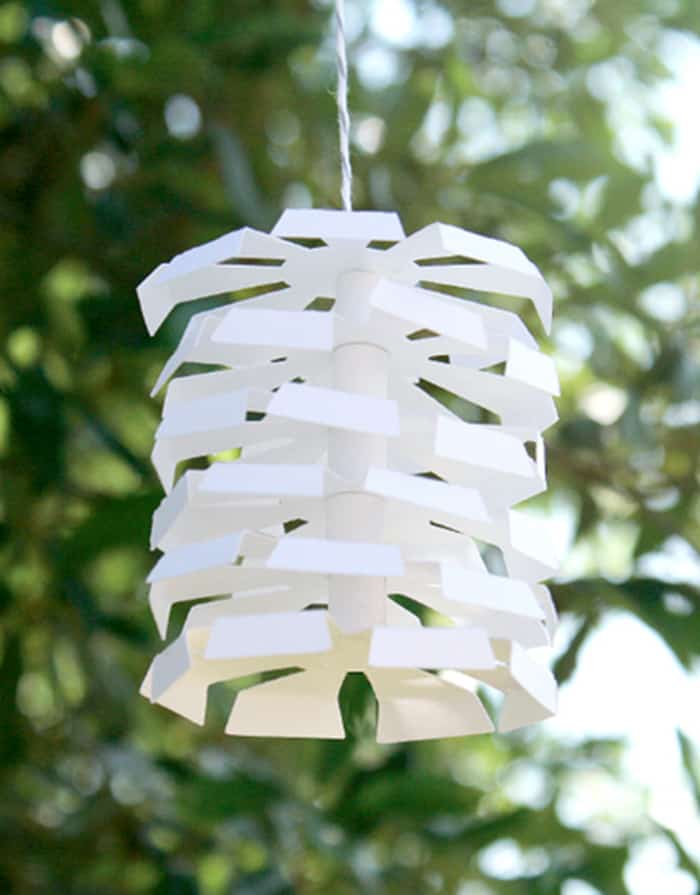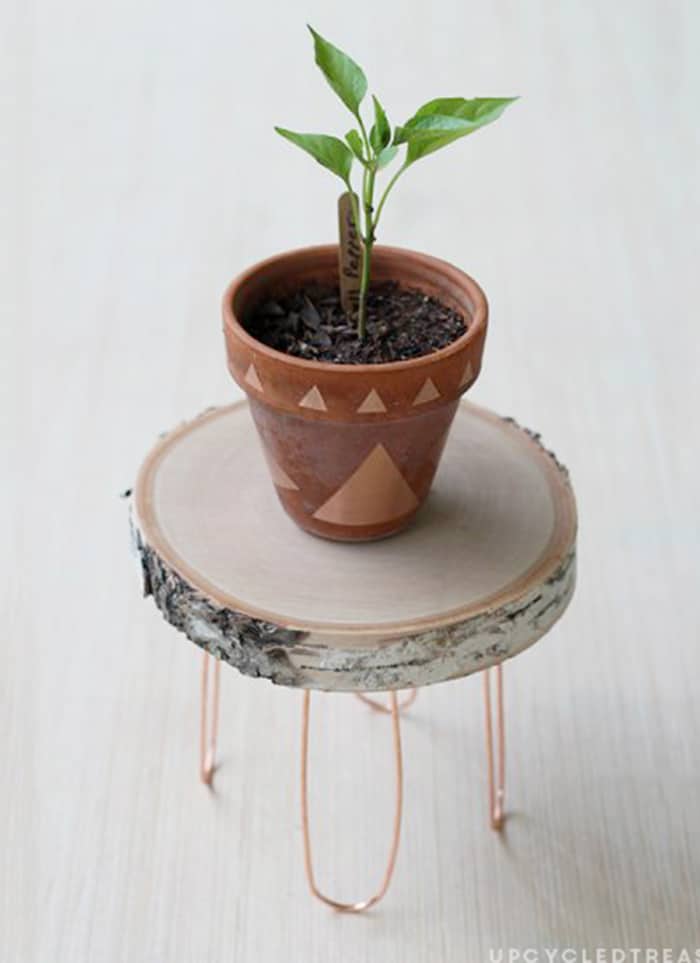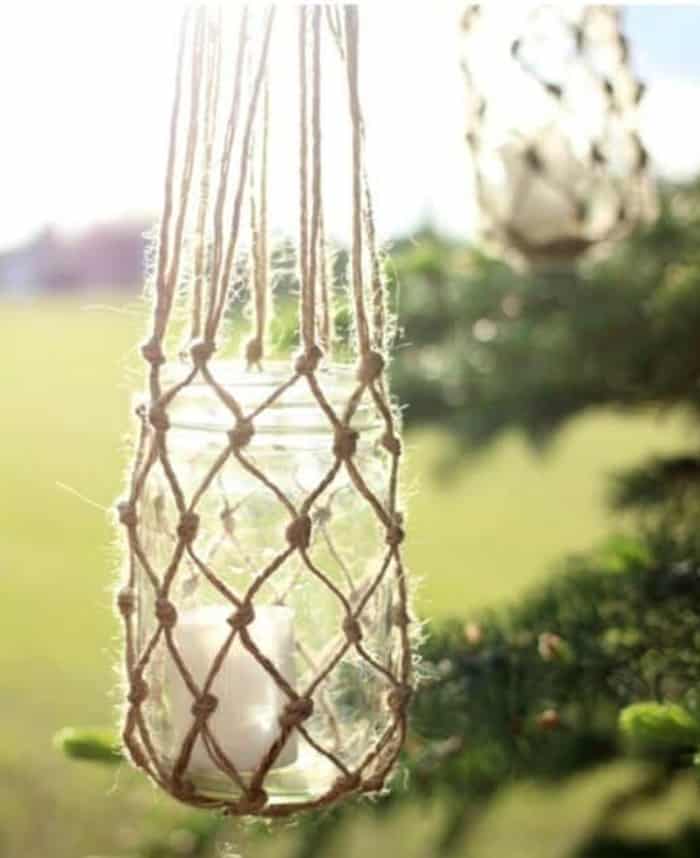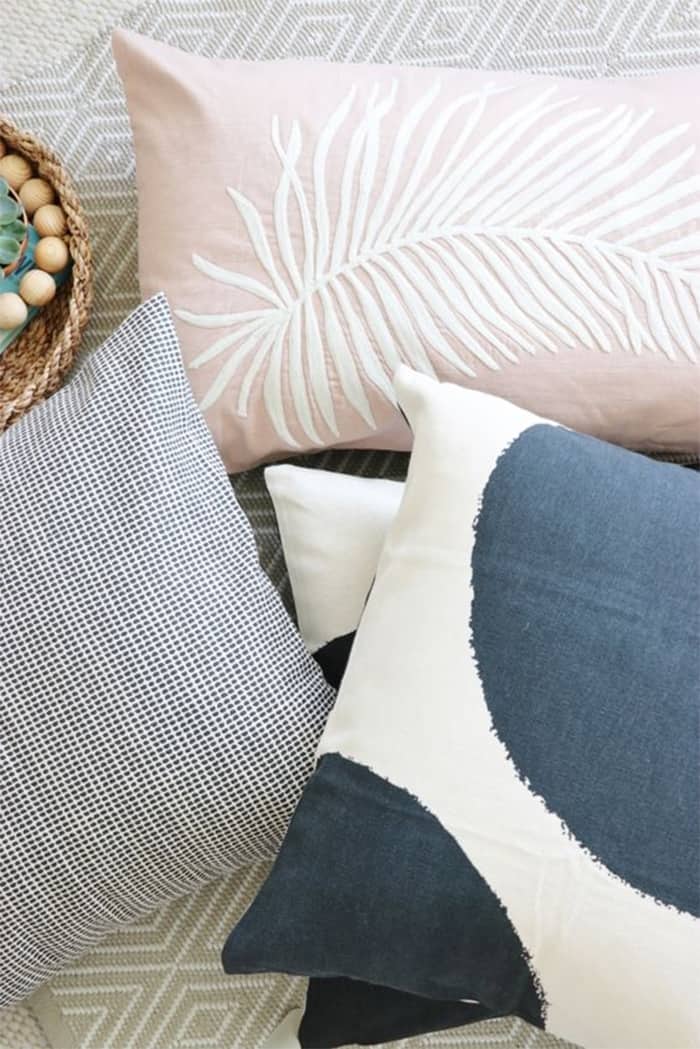 Want to remember it? Save these Scandinavian DIY patio ideas in your favorite Pinterest board.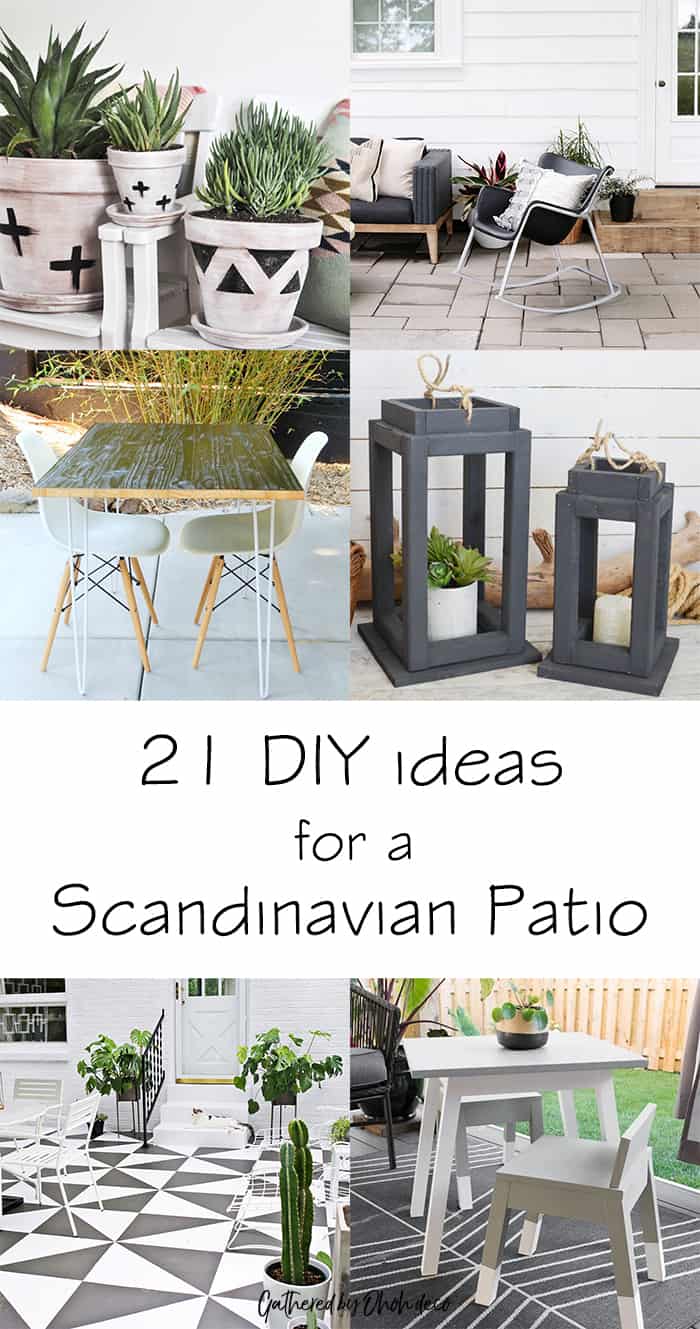 You will find all the tutorials featured in the video on my "Best DIY" page.
Amaryllis