You will enjoy making these Christmas paper angels. They are very easy to make, you can hang them on the Christmas tree, or use them as candle votive.
I always find it hard to choose what Christmas craft I want to make first. There are so many pretty ornaments we can craft for the holiday season. As it's a very busy time, I always look for simple and easy Christmas DIY.
[ This post probably contains affiliates links, our full disclosure policy is really boring, but you can read it HERE ]
This Christmas angel decoration is perfect to personalized your fireplace mantel or as a table center. Paper angels can be used as votives if you place a little LED tea candle in it. My kids love to light them up at night.
If you prefer to use the angels as tree ornaments, nothing more simple, just pass an ornament hook in the top of the head and hand them on the tree.
This easy angel ornament is super fast to make, I hope you will enjoy it as much as I did. You will find the instructions, the video, and the free template below.
RELATED: 25 Easy DIY Scandinavian ornaments
RELATED: Make a Christmas gingerbread village with cardboard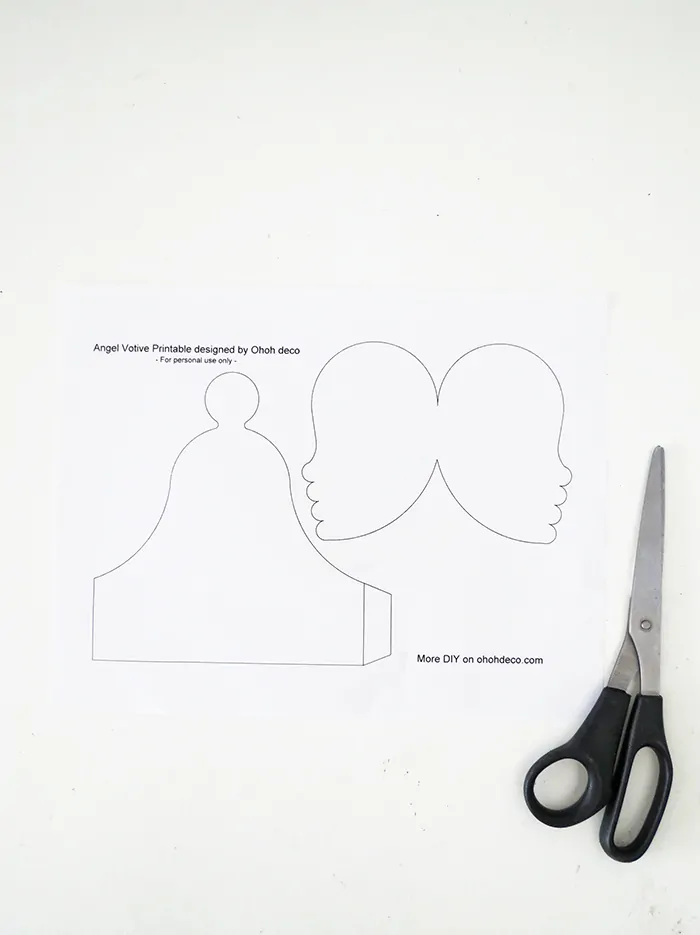 How to make Paper Christmas Angels
The supplies you will need to make your angels decorations:
Glue stick
LED tea candle
The angel template is available in my FREE resource library along with a bunch of other great prints and patterns. All you need to do is fill out the form and check your inbox for a welcome email with the password in. Click here to get in >>>> FREE LIBRARY ACCESS
Follow Ohoh deco on Youtube and be the first to find out about the new DIY.
Step 1
Download and print the FREE angel template. A thick paper, as bristol or drawing paper, will work best. Cut out the two shapes: one for the angel body and the second for the wings.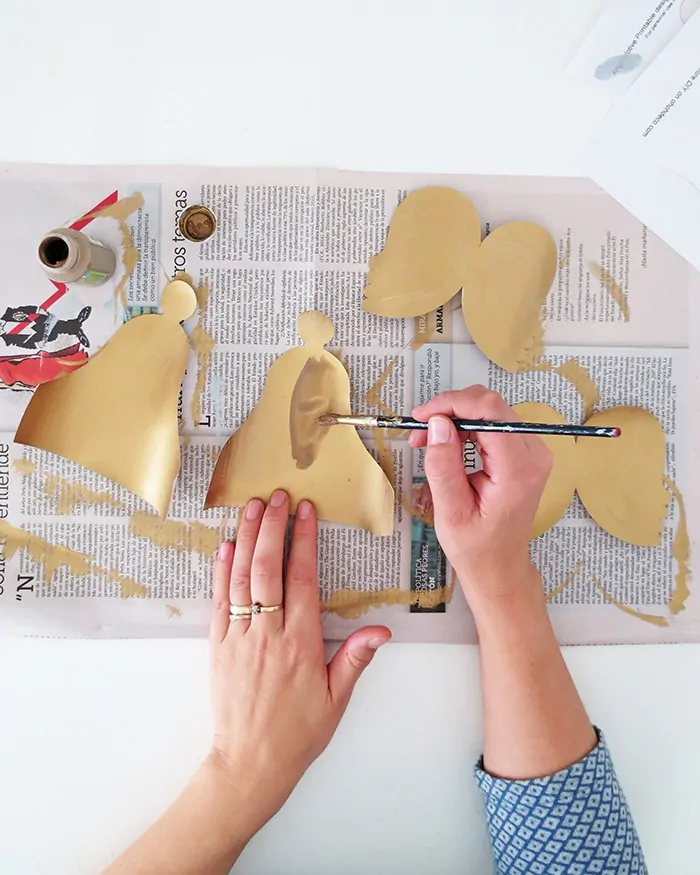 Step 2
Paint both sides of each piece in gold and/or silver. If you printed your angel on colored sheets, you can skip this part.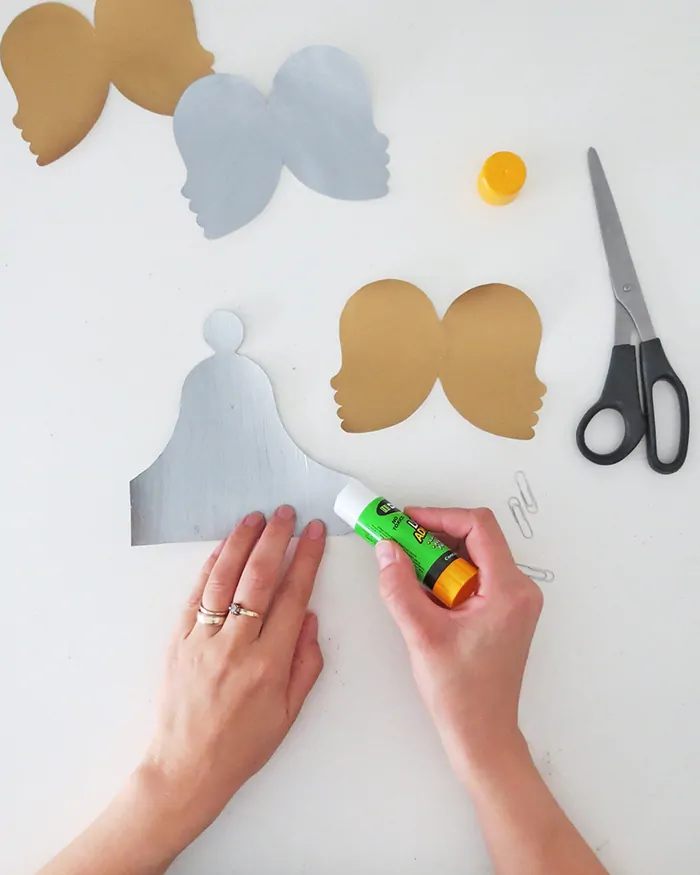 Step 3
Apply some glue on the flap, wrap the angel body to glue both ends together. The base circle must be width enough to place a LED tea candle in it. Hold with some paper clips while the glue dries.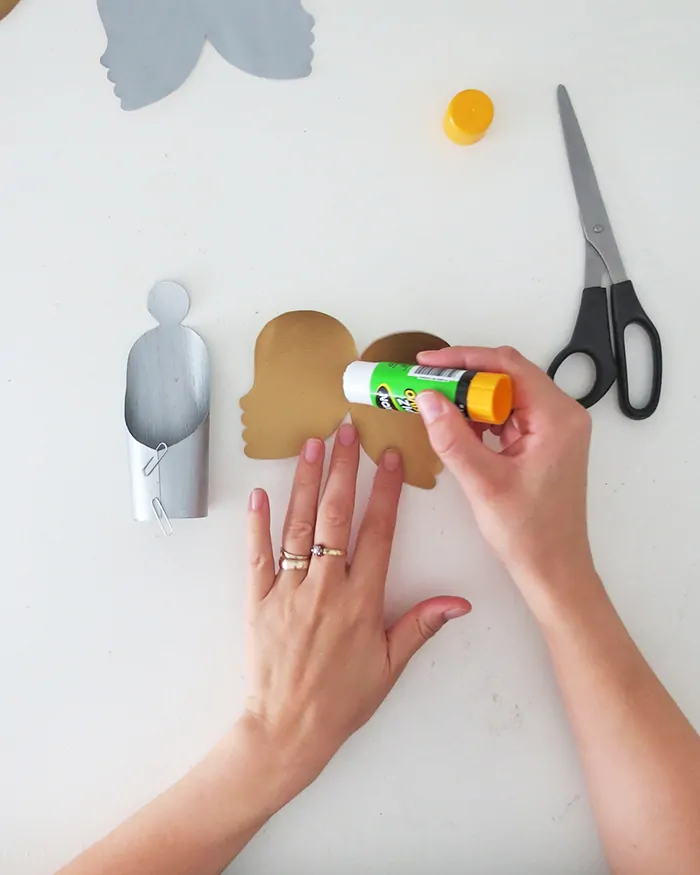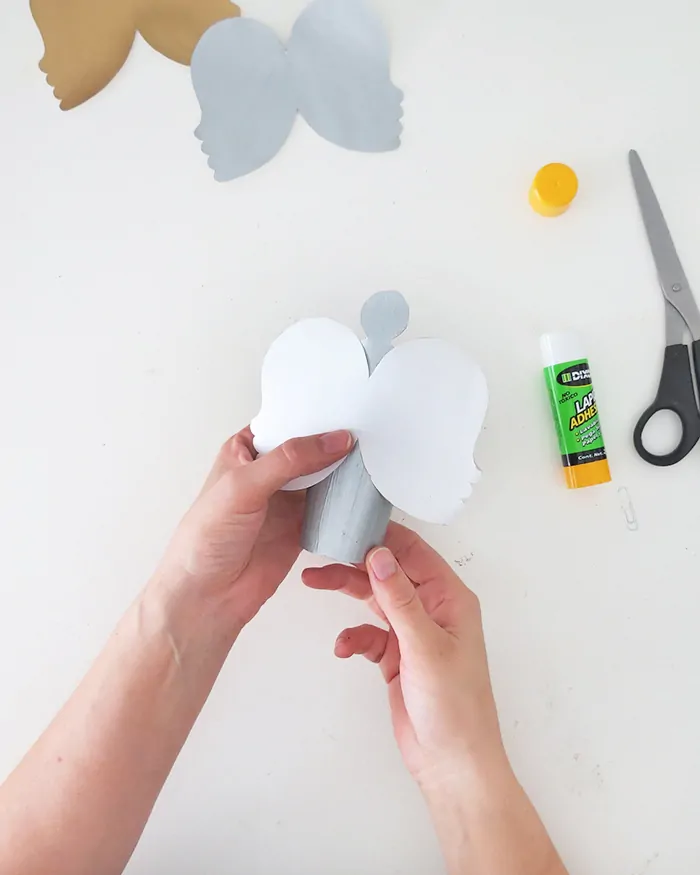 Step 4
Take the wings and put some glue in the center, place them on the back of the angel and hold while the glue dries.
RELATED: How to make a paper gift bag (+ free printable gift tag)
RELATED: DIY concrete Christmas ornaments
Watch the video tutorial to make DIY paper Christmas Angels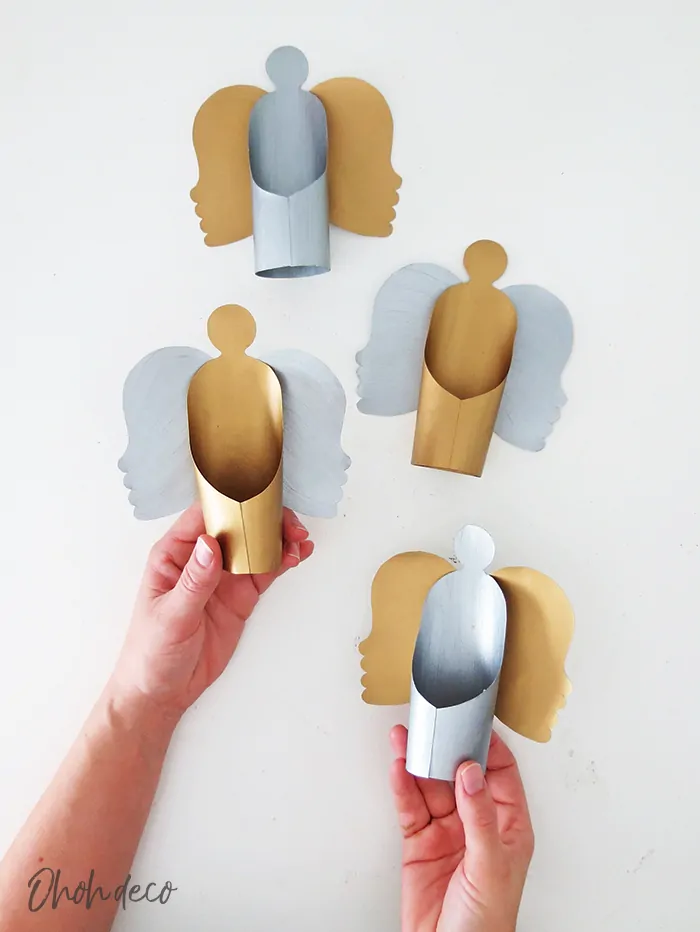 And done! You just made a pretty Christmas Angel in no time. Repeat to make as many as you want.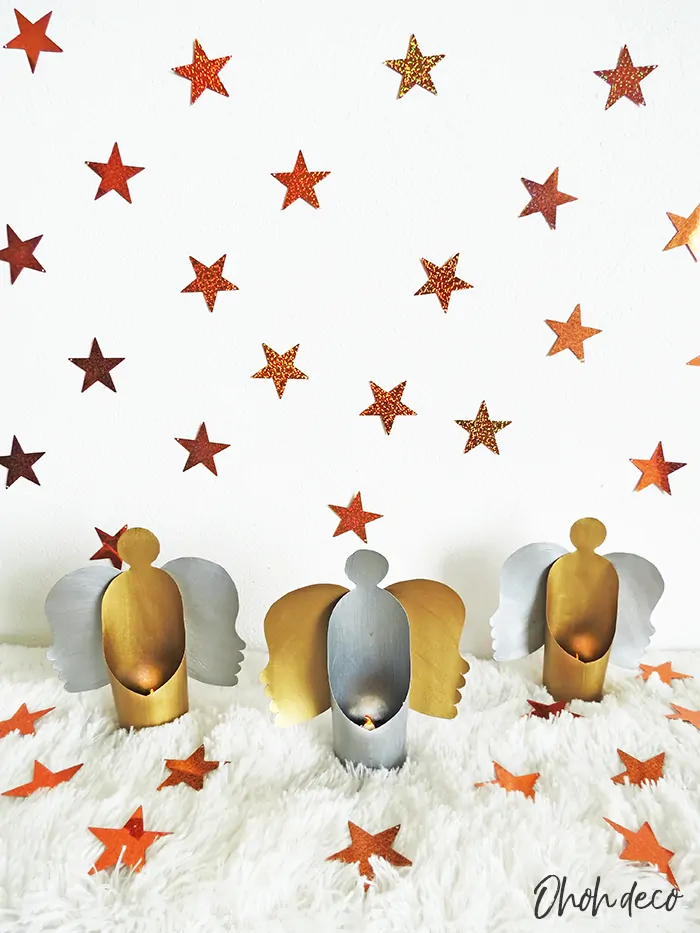 You can place your paper angels on a shelf, on your fireplace mantel, or use them as table decor for your Christmas dinner, I love how they look with the LED candle lighted in.
Paper Christmas decorations are so easy to make. What do you think? Where would you like to display your angel's ornaments? In which color would you like to make them?
Let me know in the comment! Don't hesitate to share your crafts with me, I love to see your creations. Have fun crafting!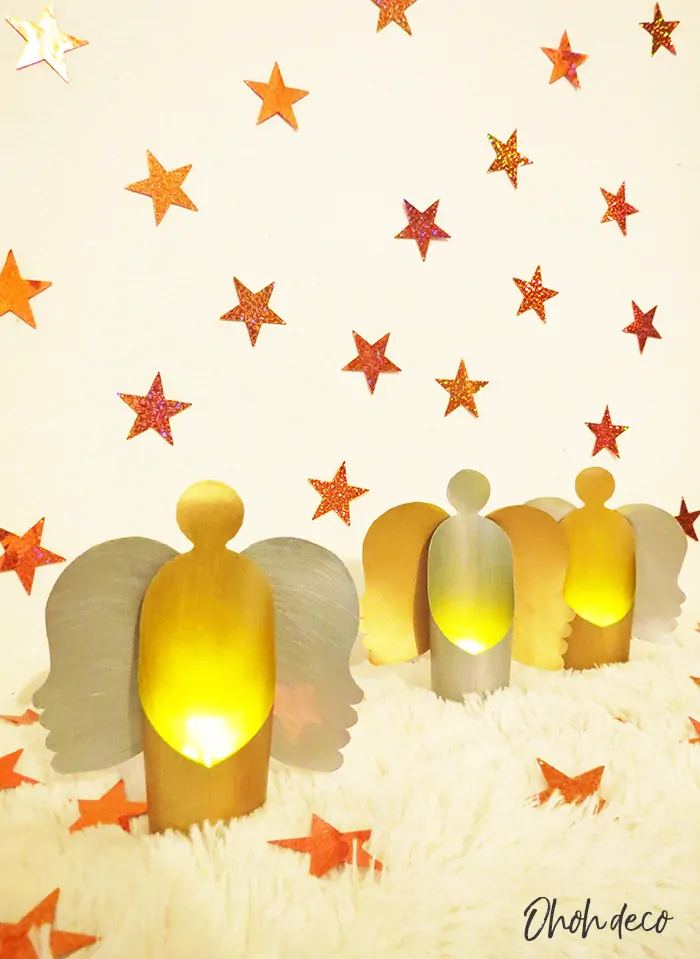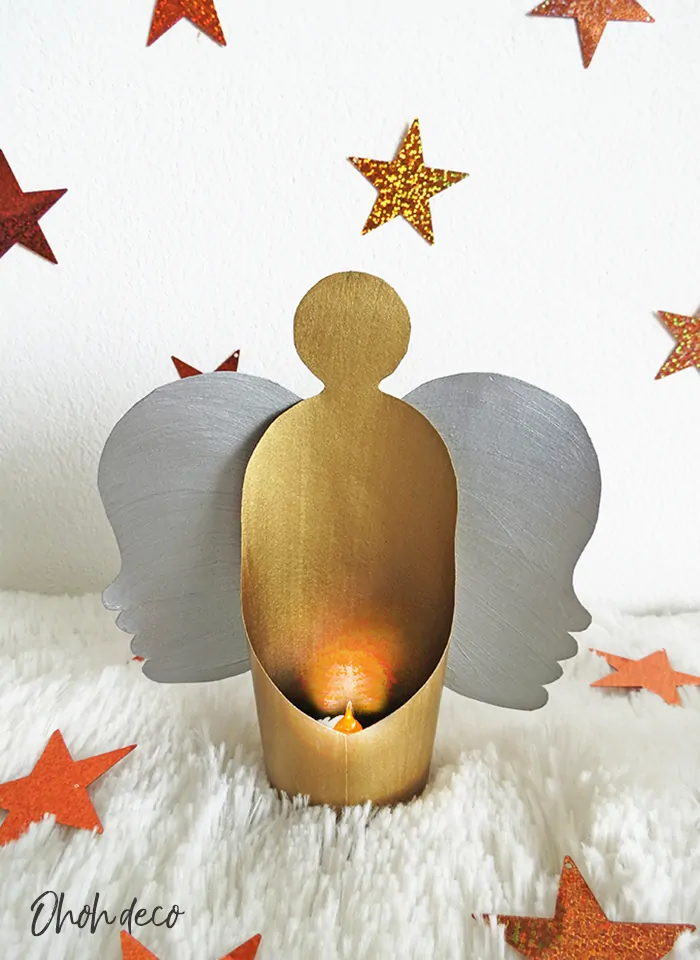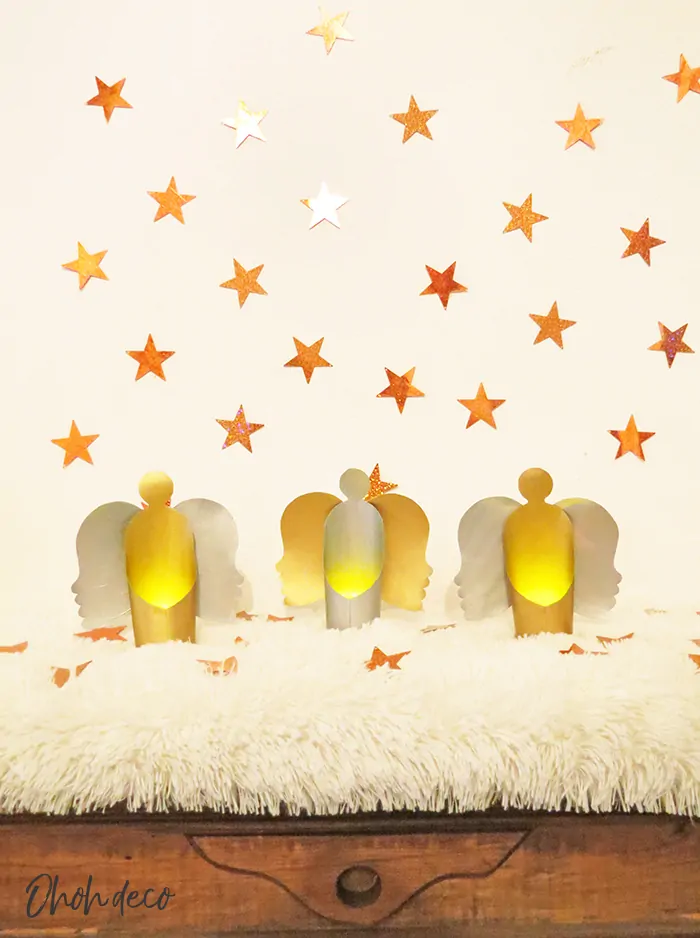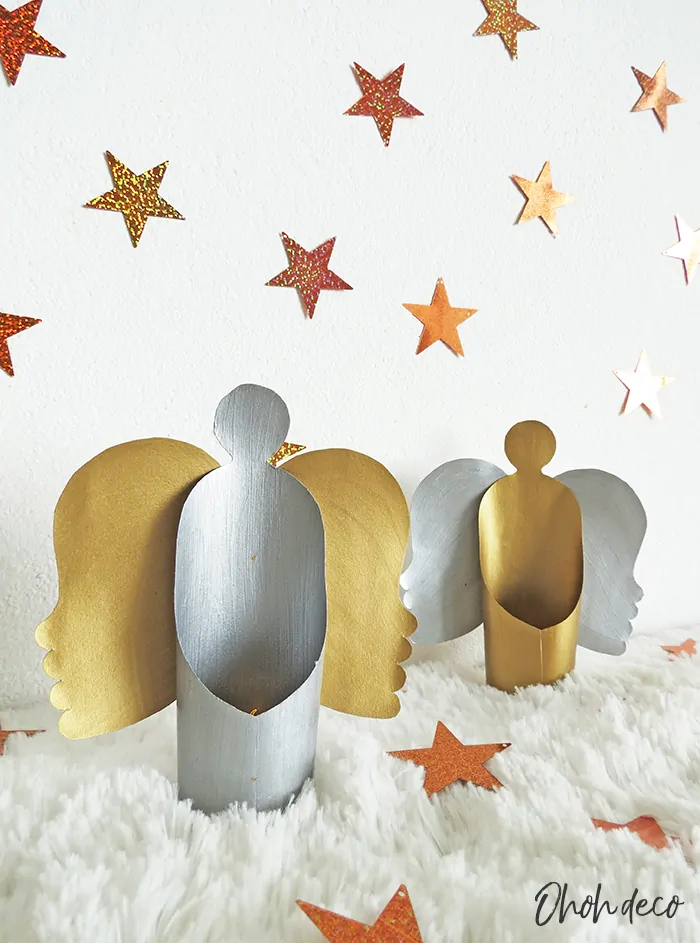 I made another version of this tutorial for Dream a Little Bigger and you can find it
HERE.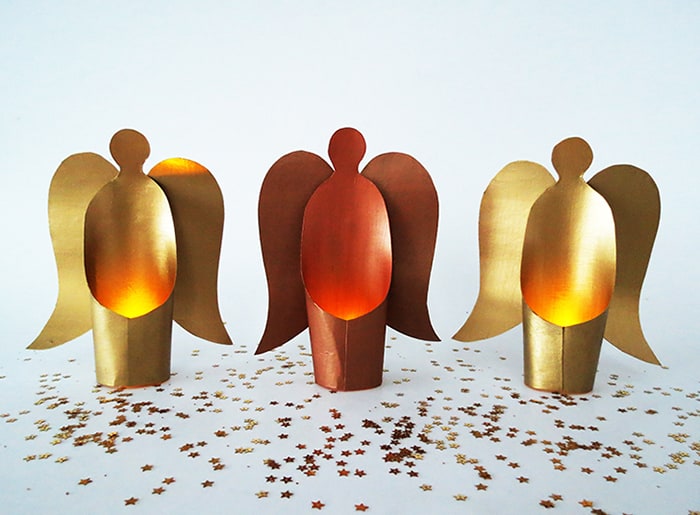 Want to remember this? Save this tutorial to make paper Christmas angels in your favorite Pinterest board.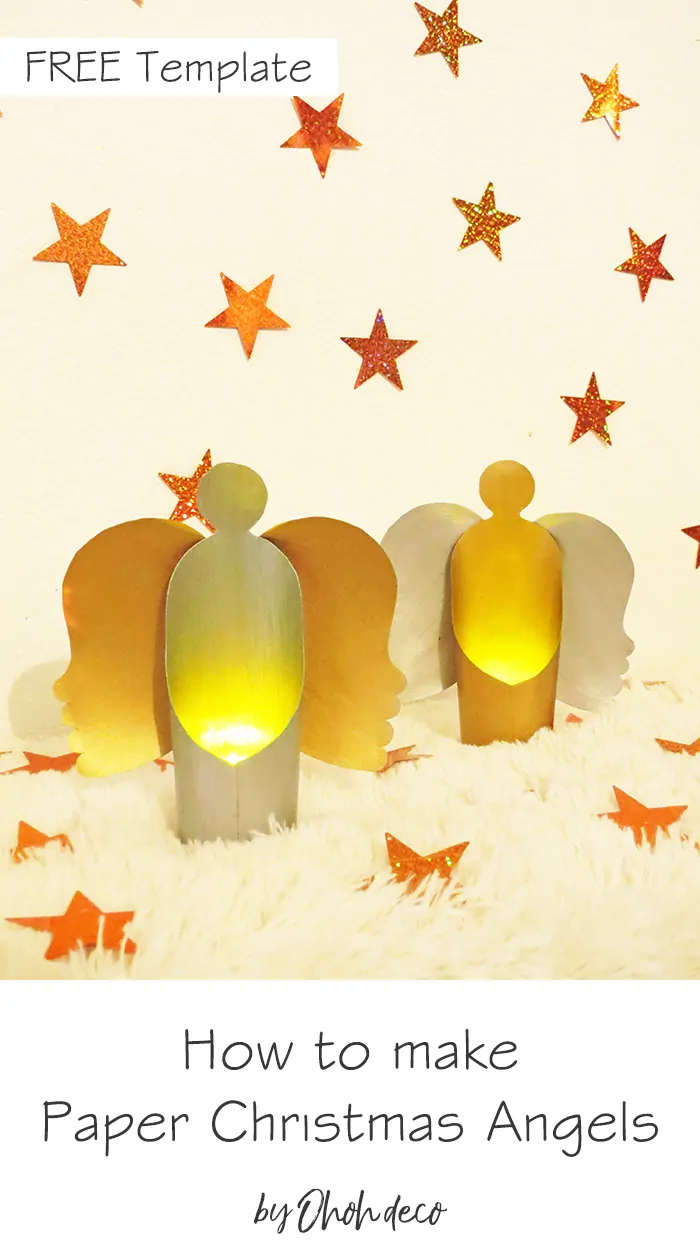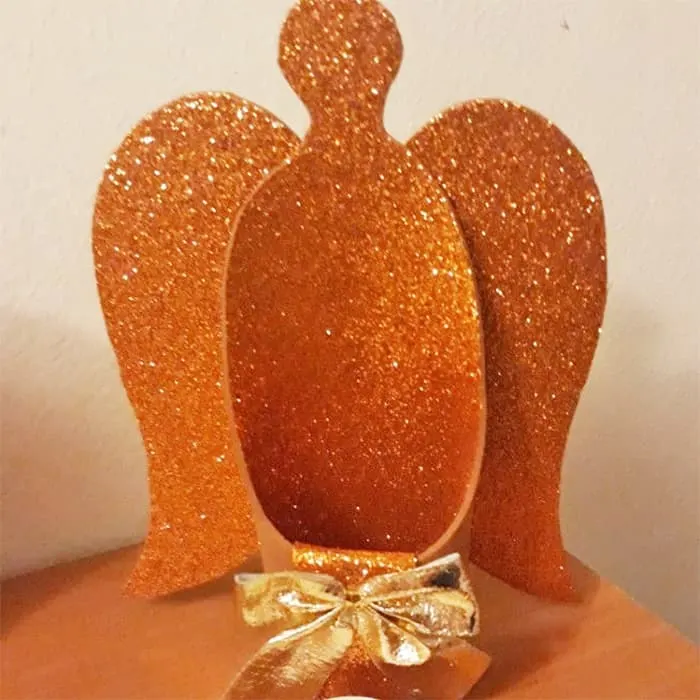 What a great idea to make the angel with glitter foamy! Thanks for sharing Manu 🙂
You will find all the tutorials featured in the video on my "Best DIY" page.

Amaryllis