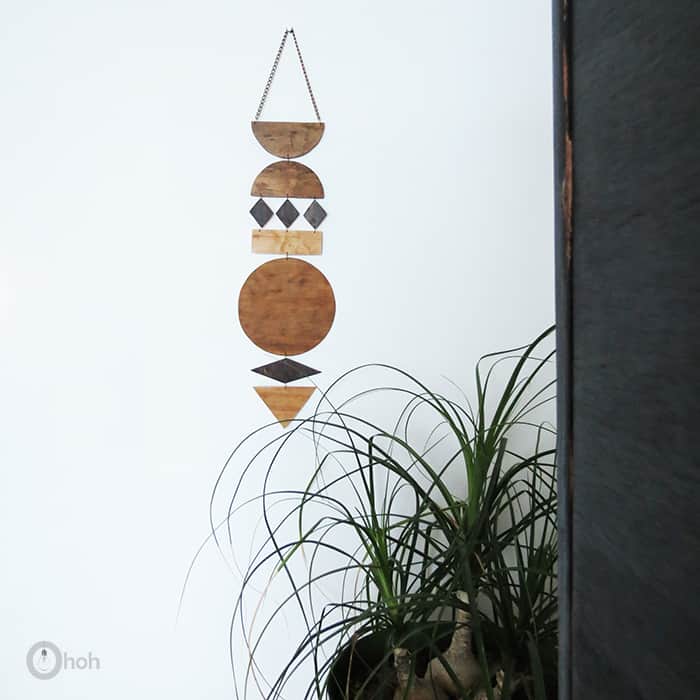 We get rid of the advent calendar, so I was looking for something new to hang on this wall. I saw some cute wall art jewelry on Pinterest, some made with clay others with wood. I went for this second material to make my DIY version.
How to make a wall art jewelry
Materials you will need to make your wooden wall decor
3mm plywood or balsa wood
sanding paper
wood stain (several shades)
some wire
piece of jewelry chain
pliers
Jigsaw
drill
RELATED: Easy paper wall hanging
RELATED: Simple yarn wall hanging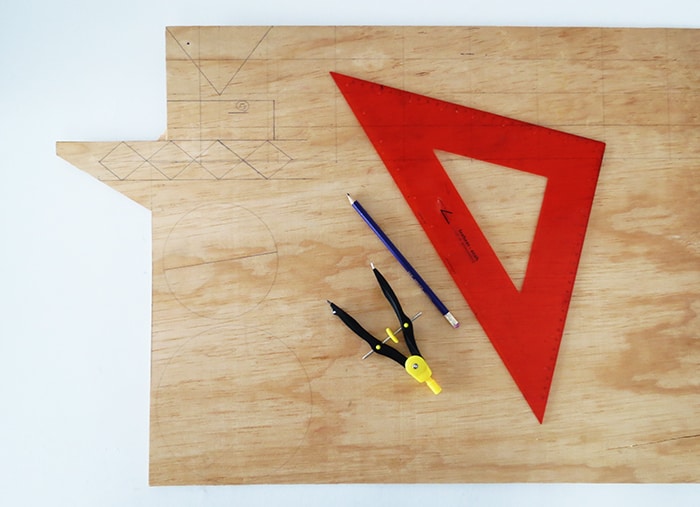 I draw the shapes on the 3mm plywood board and cut them out with a jigsaw. If you don't own power tools, no worries. You can make this craft using balsa wood. It is a very lightweight wood that you can cut using a utility knife. You can find it in the craft store probably in the models and miniatures supplies department.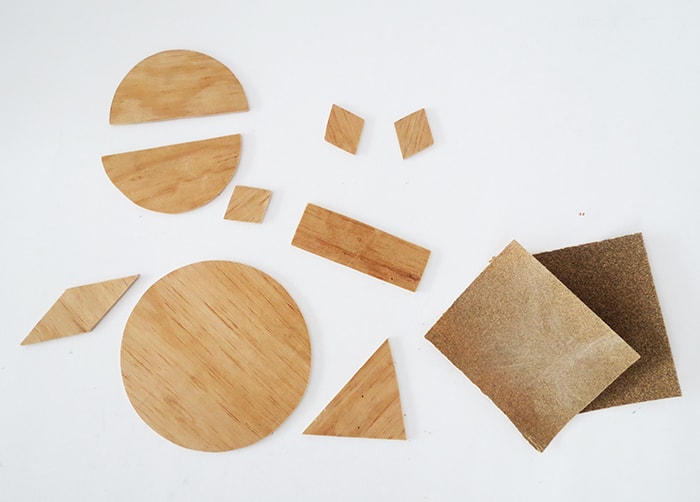 Sand each piece to have nice smooth shapes.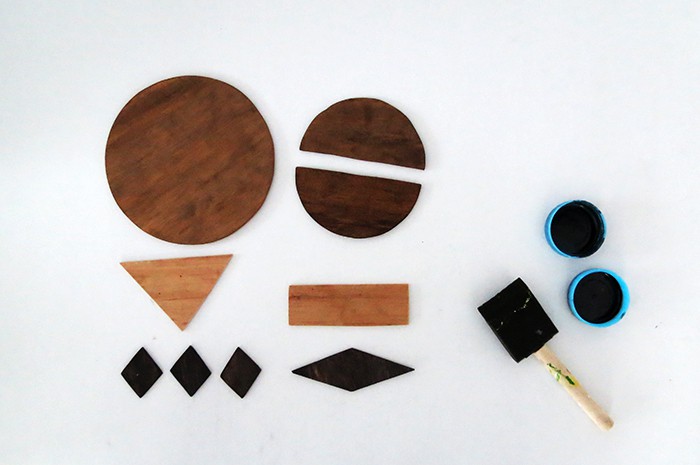 Stain the shapes, I used chocolate and mahogany shades. You can also put a coat of varnish when the stain is dry.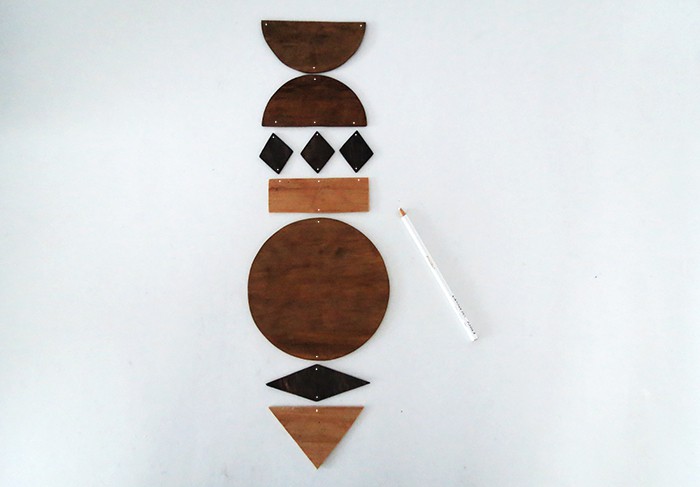 Arrange your shapes to make a nice pattern. You gonna use wire loops to attach the shapes together. With a pencil mark the points where you need to drill holes.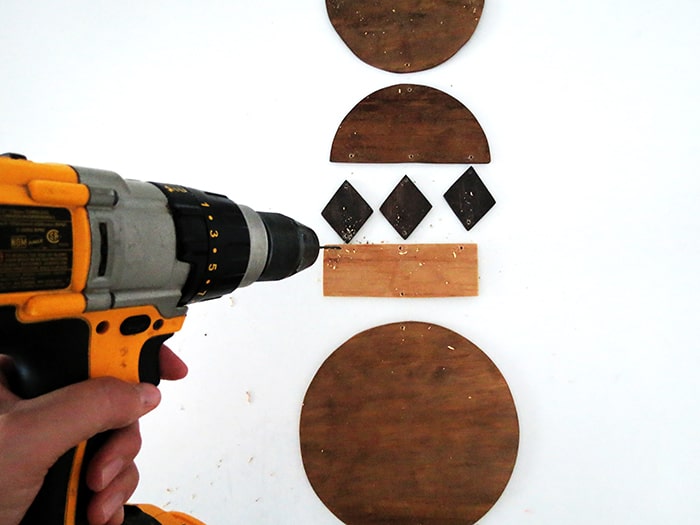 With a small drill bit, make the holes.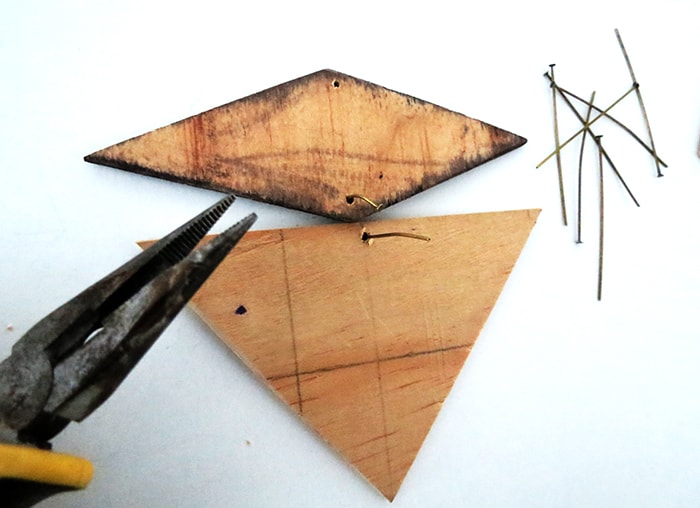 Attach the shapes together, just pass a piece of wire in the holes and bend it to make a loop. To hang the wall jewelry, make two holes on the top shape and use wire loops to attach a chain.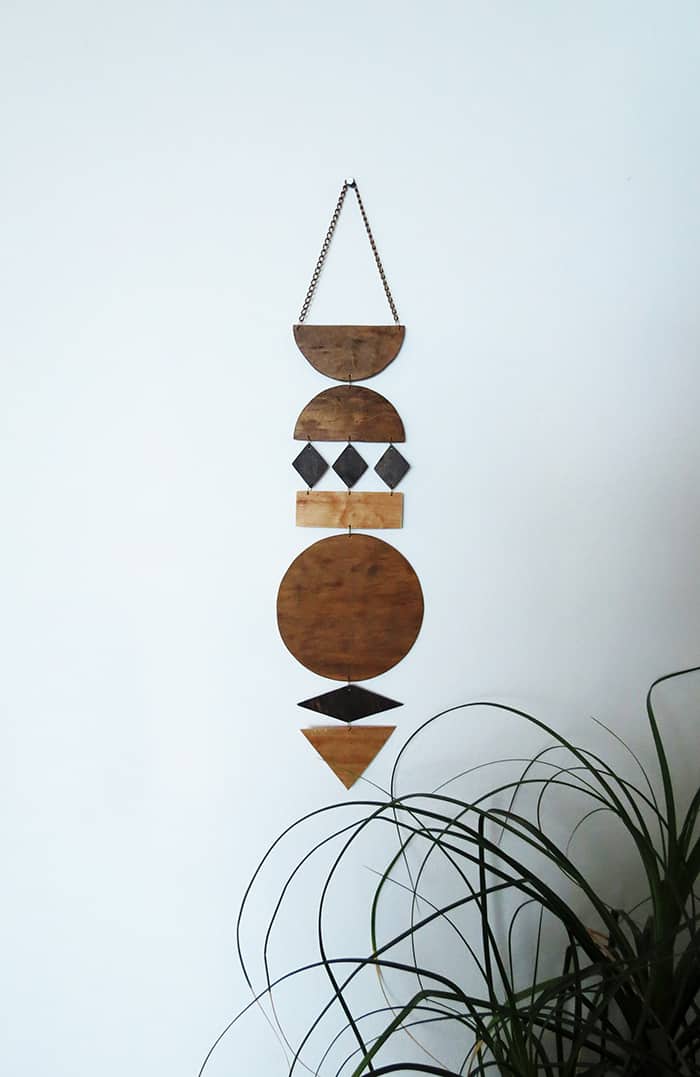 And done, you have a nice and original new wall art!!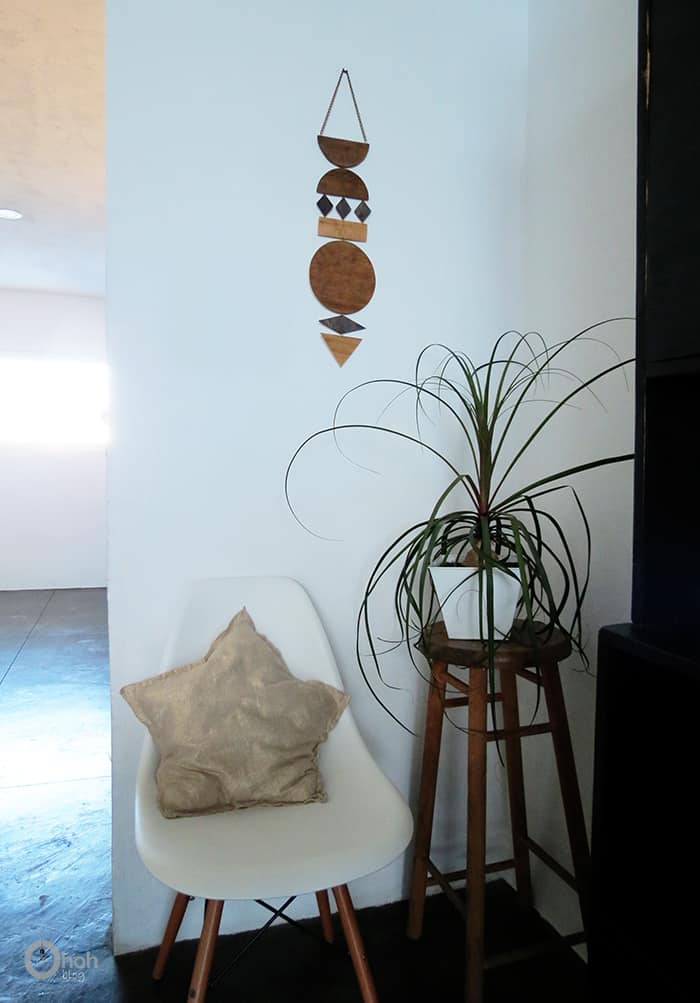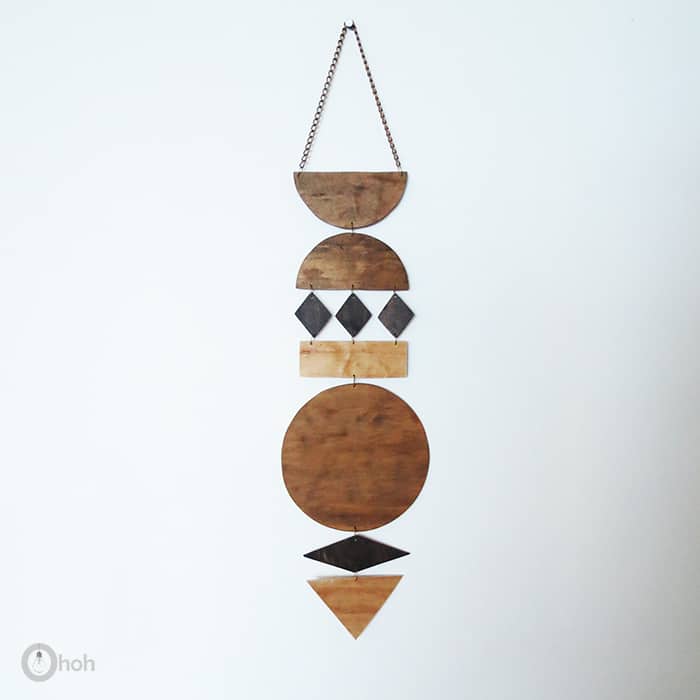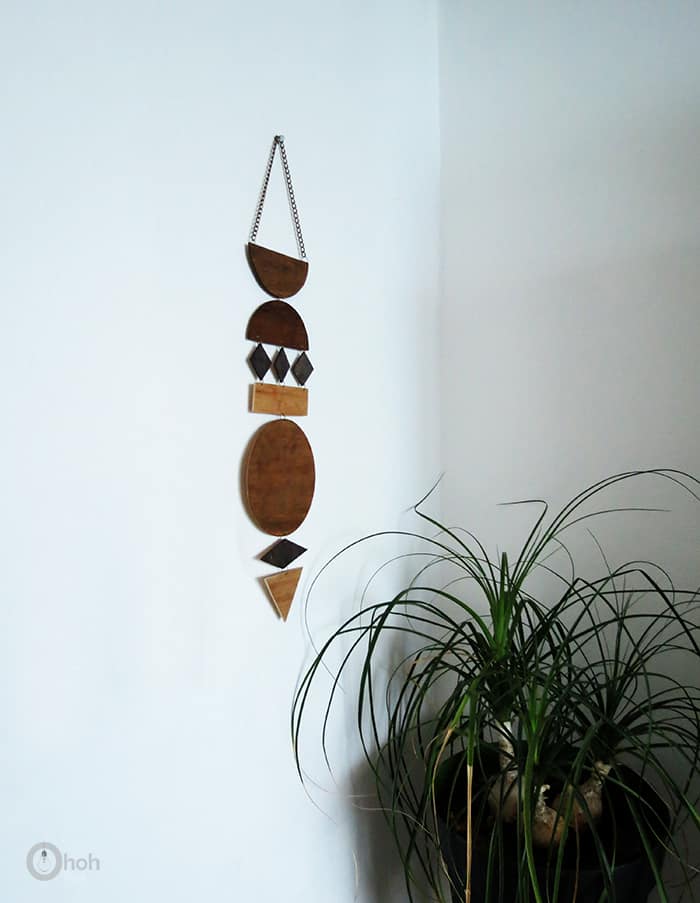 You will find all the tutorials featured in the video on my "Best DIY" page.
Amaryllis