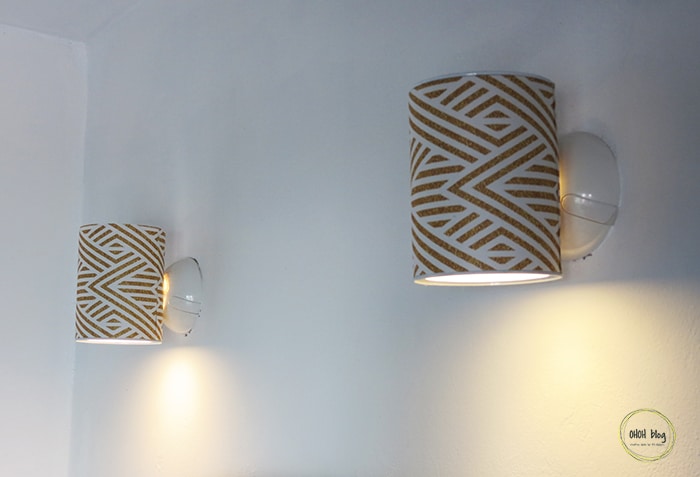 I finally found a solution for the bathroom lighting, with a DIY of course! I'm still looking for the perfect sconces but meanwhile I will not have to look at the naked bulbs anymore. I'm glad the bathroom is almost done, I still have to finish the shelf unit below the sinks. So you can expect a new post about the bathroom upgrade pretty soon! If you missed the previous article, you can have a look HERE. I love tin cans, they are free and come in many sizes which make them one of the best material to upcycle. For those wall lamps I used medium size powdered milk cans and paper…that's it! As you can see it's a very cheap DIY to make!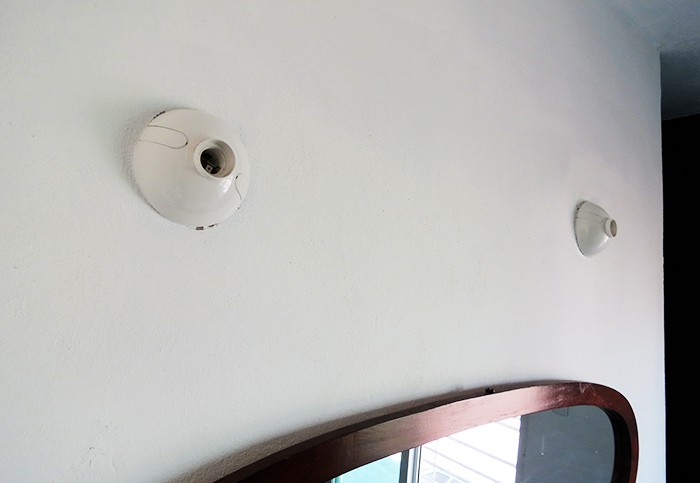 To give you an idea, here are the wall lamp holder I started with.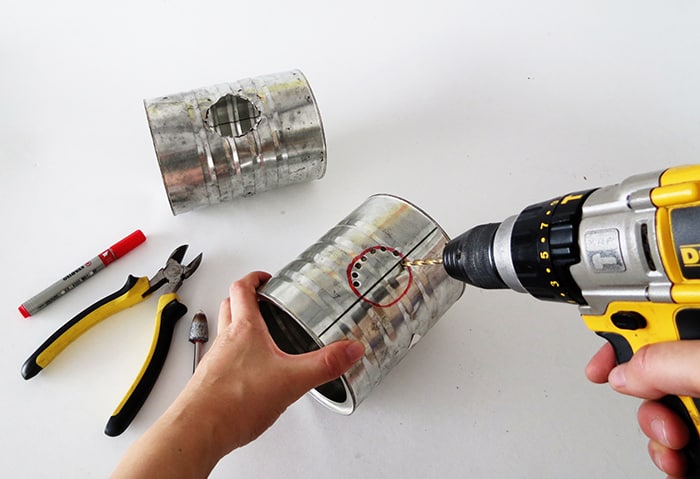 Draw a circle in the middle of the tin can and drill holes all around it. The dimension of the circle must be a little bigger than the lamp holder socket. You will need to be able to fix the can on the plastic holder.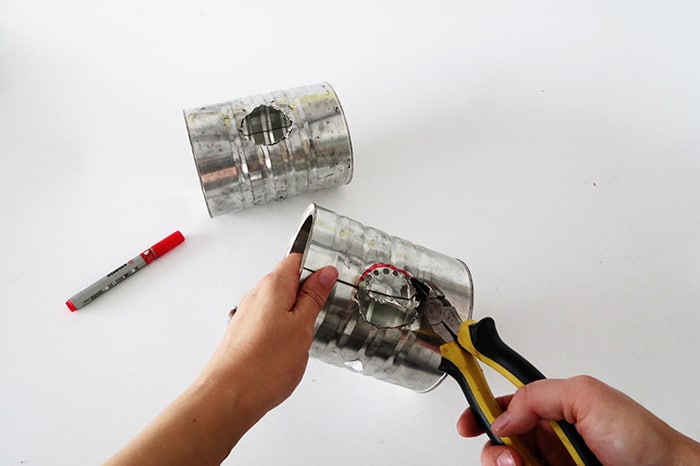 Use cutting pliers to cut out the circle. Watch you fingers, metal edges can be really sharp.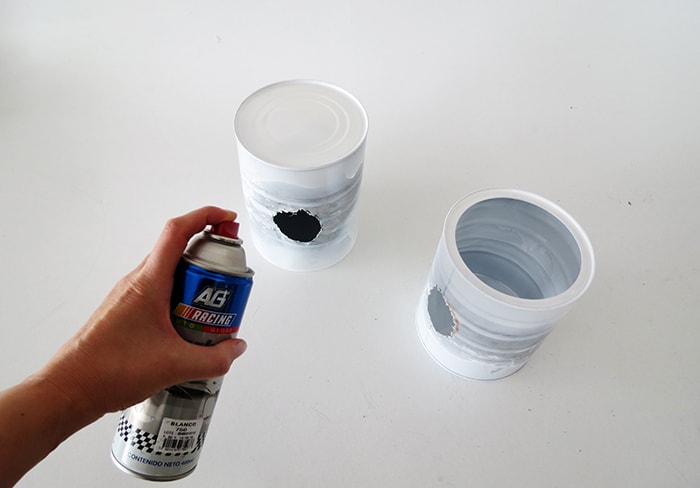 Clean the cans and spray paint them, insist on the inside of the can, the top and the bottom edges. I choose white paint because it matches the paper, feel free to pick any color you like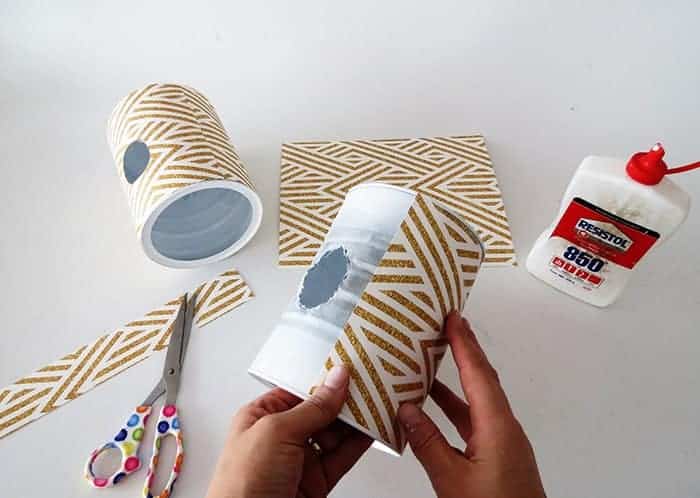 Cut the paper at the can dimension and use a glue gun to fix the paper around the can. Cut out the paper where the circle is.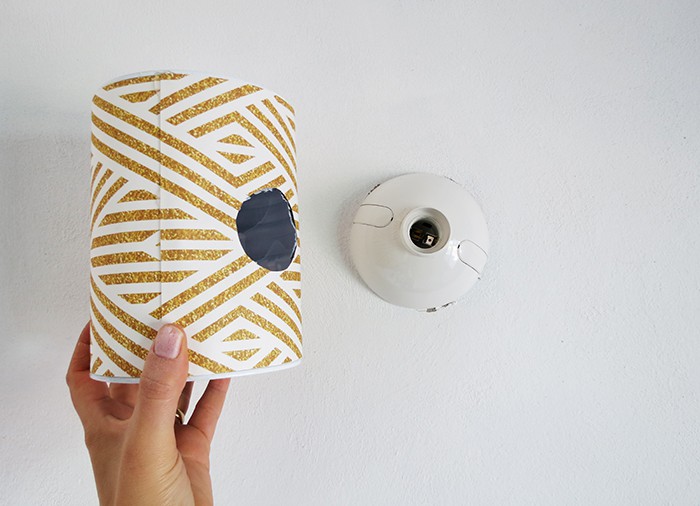 Use your glue gun to fix the can on the lamp holder. The can must be fixed on the plastic part of the holder. Hold the can until the glue dries.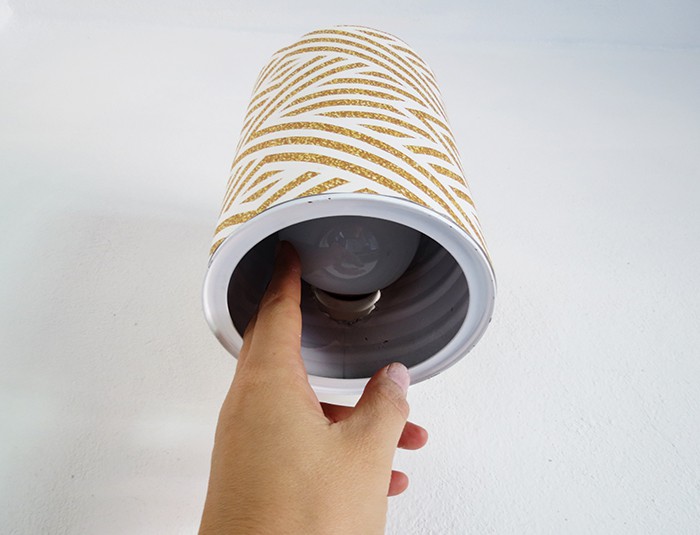 Screw the bulb back in place, use energy saving bulb or LED. They don't heat and it will be much safer.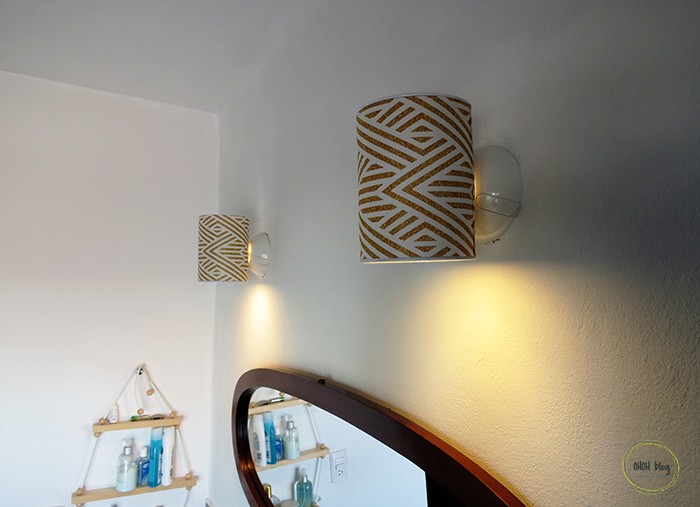 Enjoy your new lighting! The small shelf on the left of the picture is also a DIY, you can find the tutorial HERE.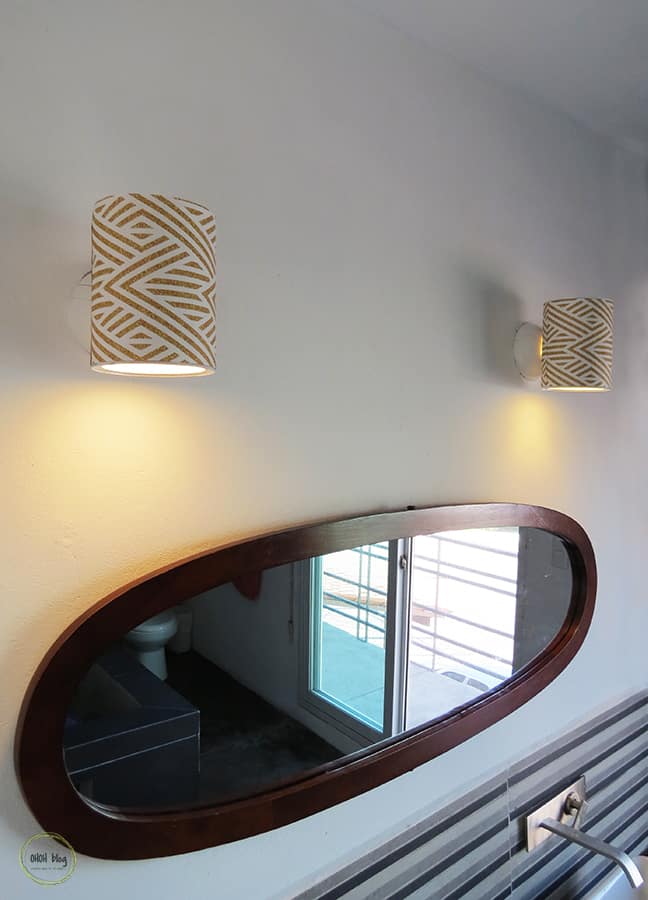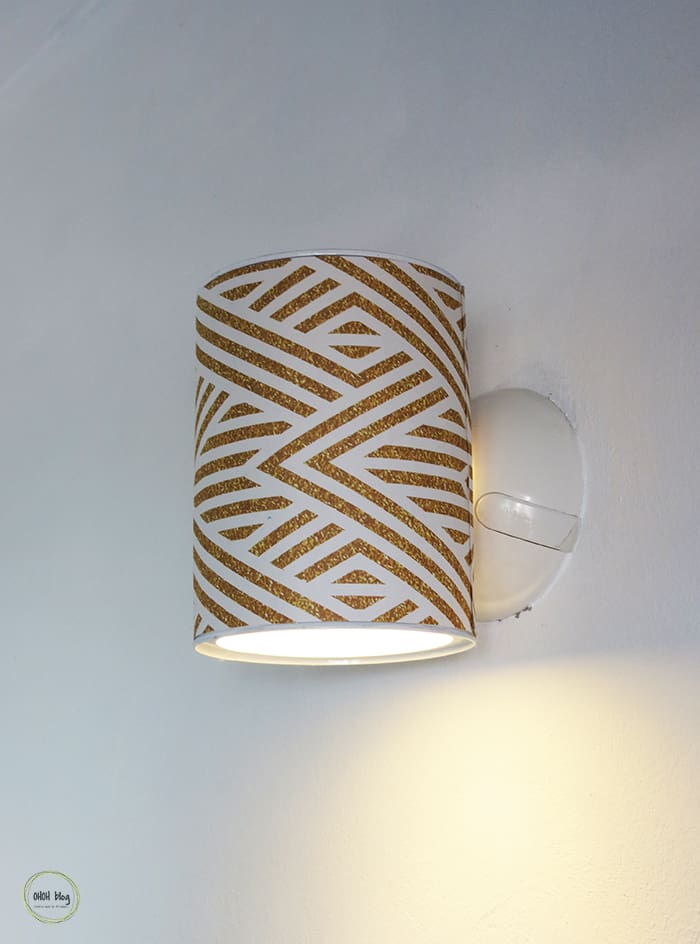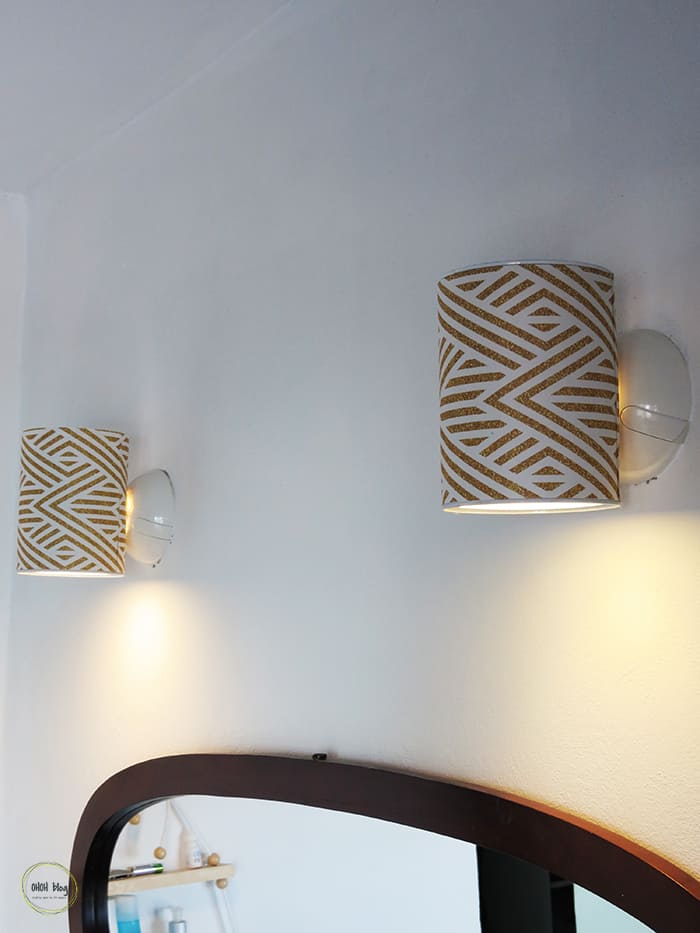 If you like it, please, share and make your friends enjoy this post!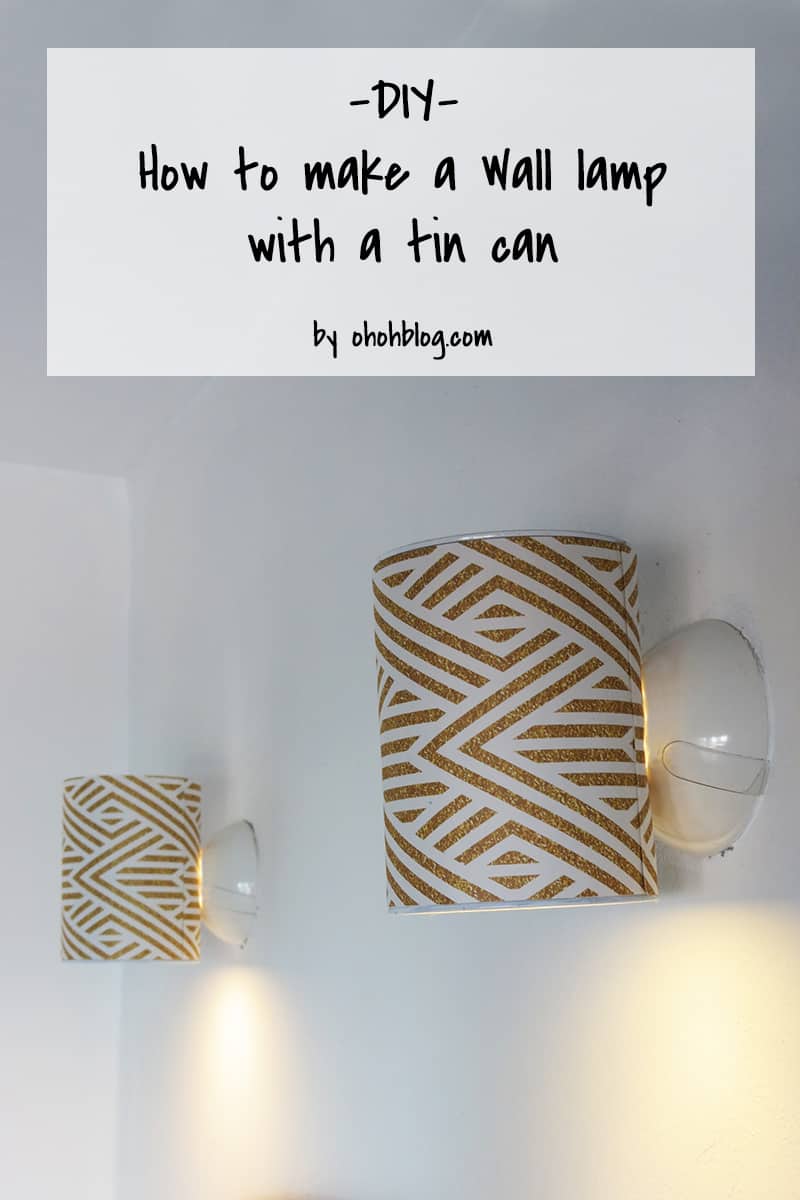 Amaryllis