I knew that the stool cover will not be my last rope project. It's kind of fun and addictive to make your own basket. I wanted a container to store all the remote control… this was the perfect excuse to make a new basket!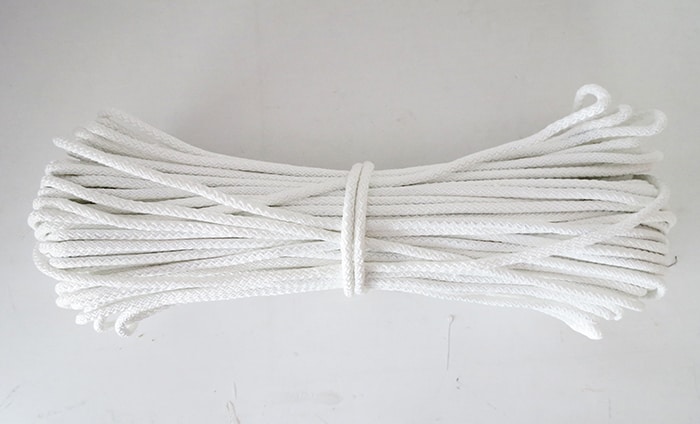 How to make a rope Basket?
Materials you will need:
Cotton rope
sewing machine
thread
Stain (optional)
I get 20 yards of rope and I almost use everything to complete the basket. I didn't want a plain white basket so I stained the cord in yellow and brown.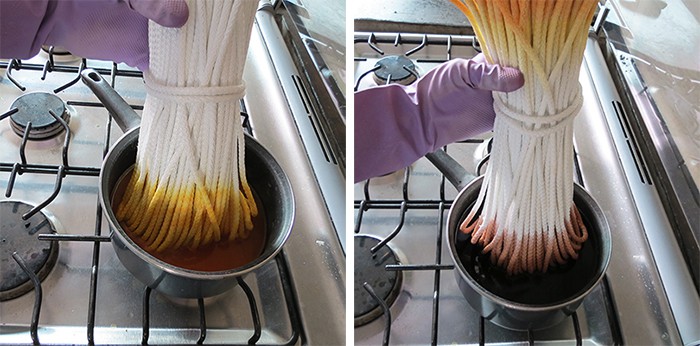 Just follow the instruction on your dye package, mine required to dissolve the dye into boiled water. I started with the yellow and dip one end of the rope into it. I let it drain and dry and then did the same with the brown color. The brown turns out more reddish than I expected, but still looks nice with the yellow.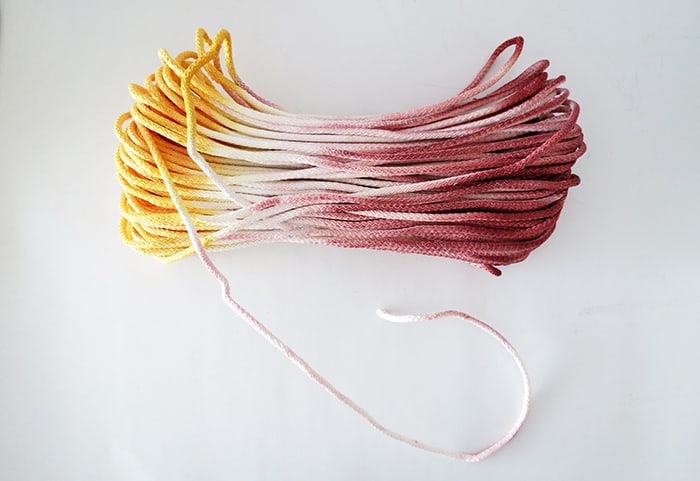 Once the rope is completely dry, you are ready to start sewing the basket.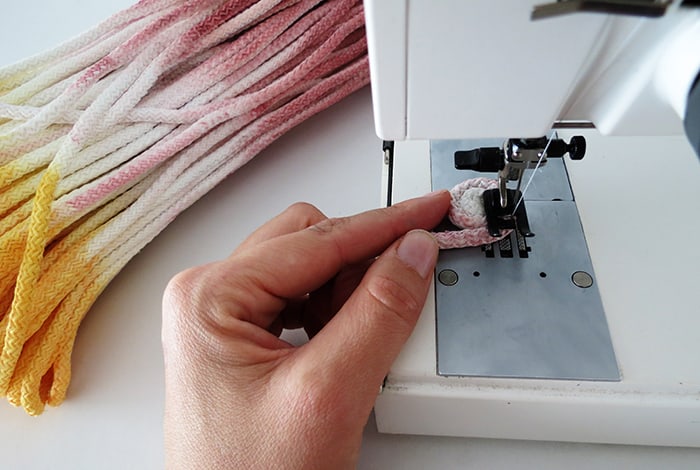 Roll one end of the rope on itself and start sewing with zigzag points. Choose a point gap big enough to cover two cord width.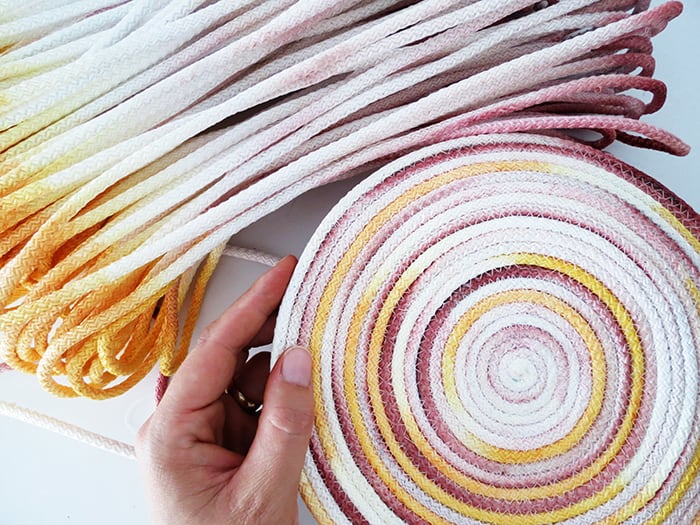 Continue sewing winding the rope on itself to make the bottom of your basket. Just for the record, the bottom of my basket is 12 inches diameter (30 cm). Of course, you can make yours the dimension you want.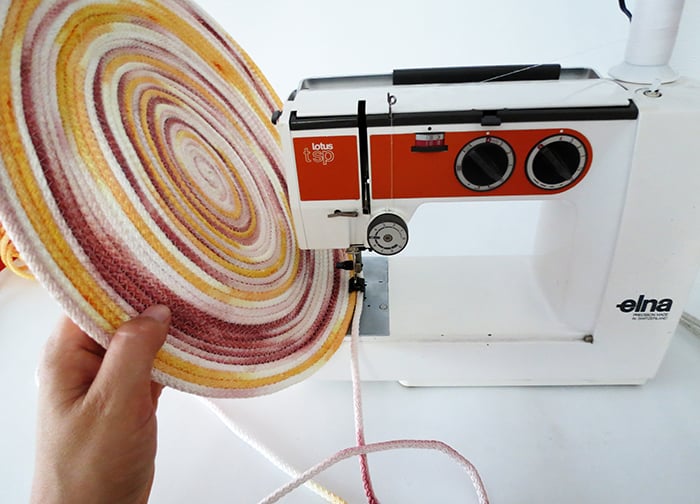 When you reach the dimension you like to give to the bottom, you can start to sew the basket edges. It's simple, you keep sewing and you start moving slowly the bottom to reach a vertical position.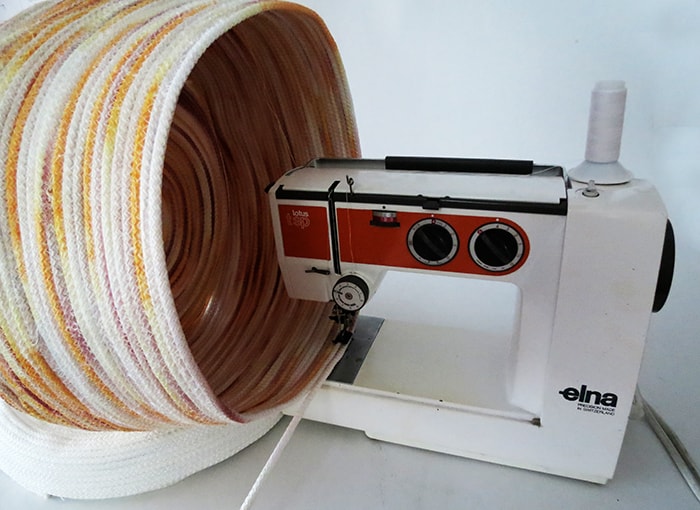 Keep sewing, rotating the basket and holding the bottom vertical.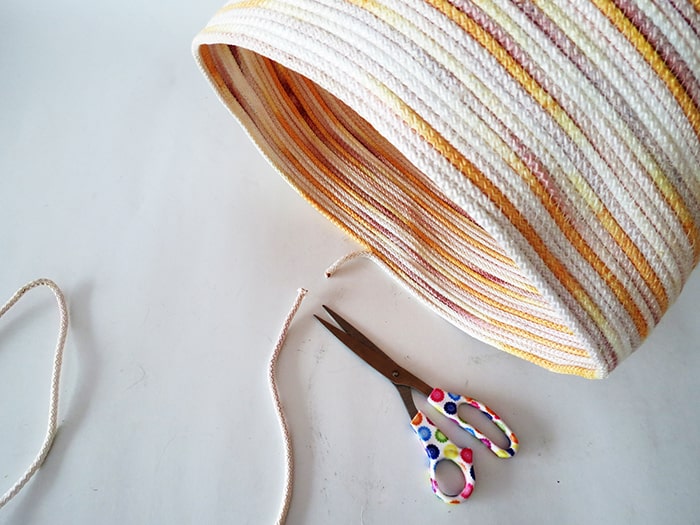 When you reach the desired high for your basket you can cut the rope. To avoid the rope to fray you can put some glue on the end. Finish with some extra stitches to fix it nicely on the basket edge.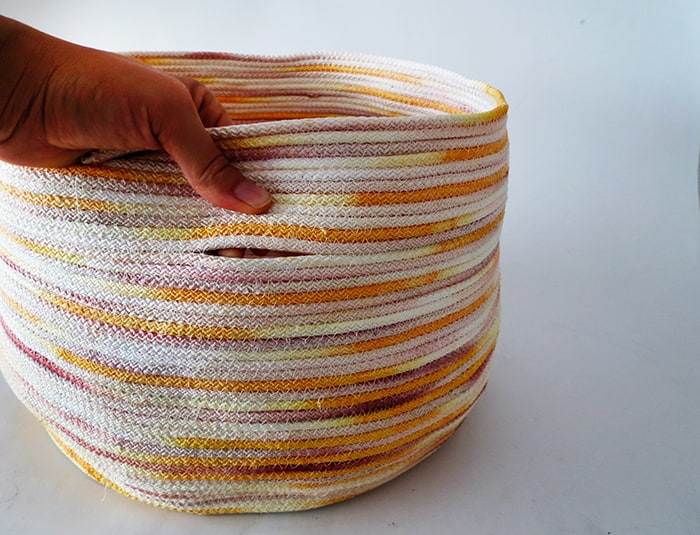 If you are an experimented sewer this won't happen to you. I'm not, so some stitches have slipped. To catch up with the holes in the basket, I just sewed them up with the sewing machine.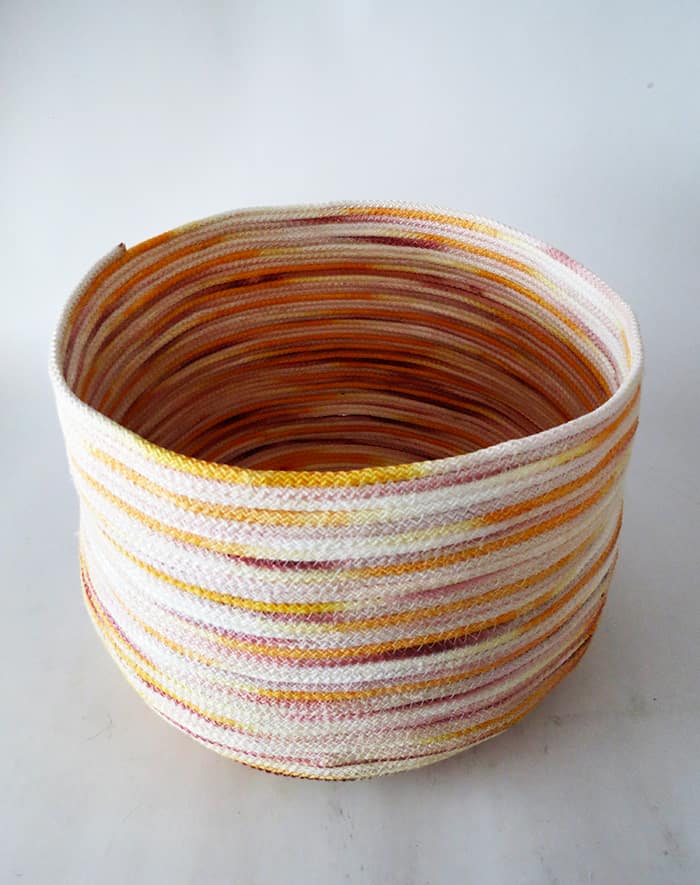 And tadam!!! My pretty basket is ready! I like how the colors turn out. I first wanted a yellow and grey basket, but they didn't have grey dye in the store. Finally, I like how the brown came out! What do you think?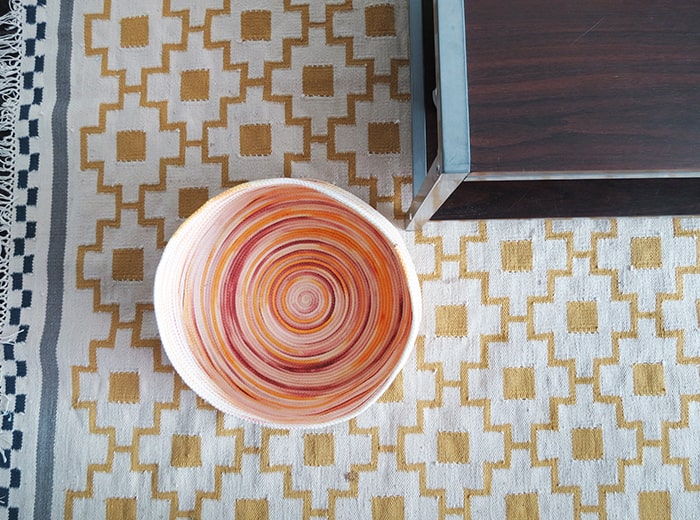 If like me, you make a storage/organizing crisis every back to school time, I have other great DIY ideas to make cardboard box and baskets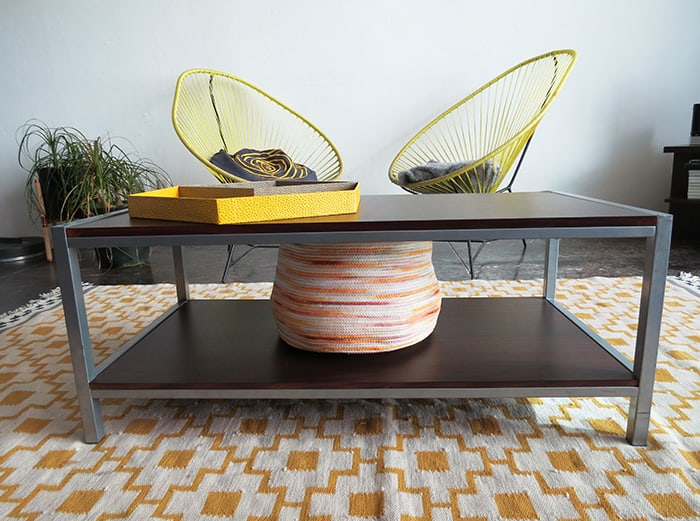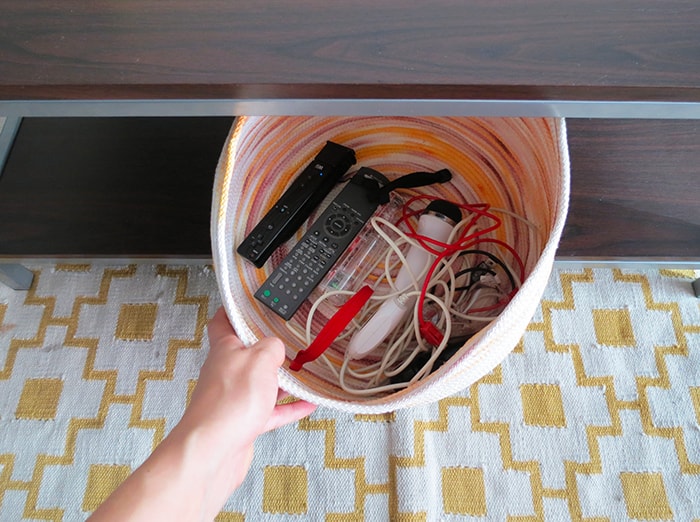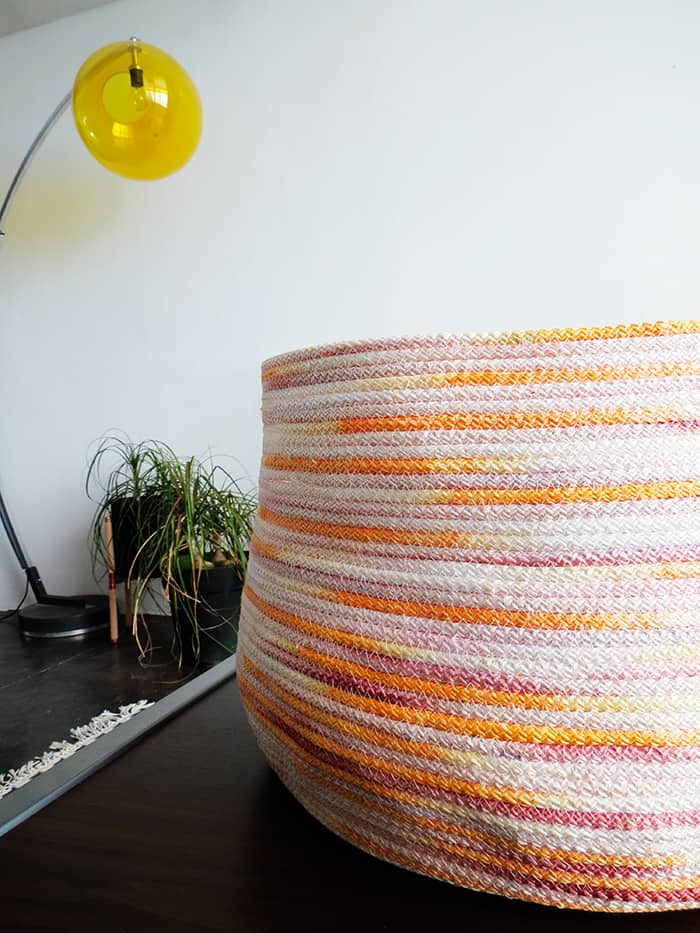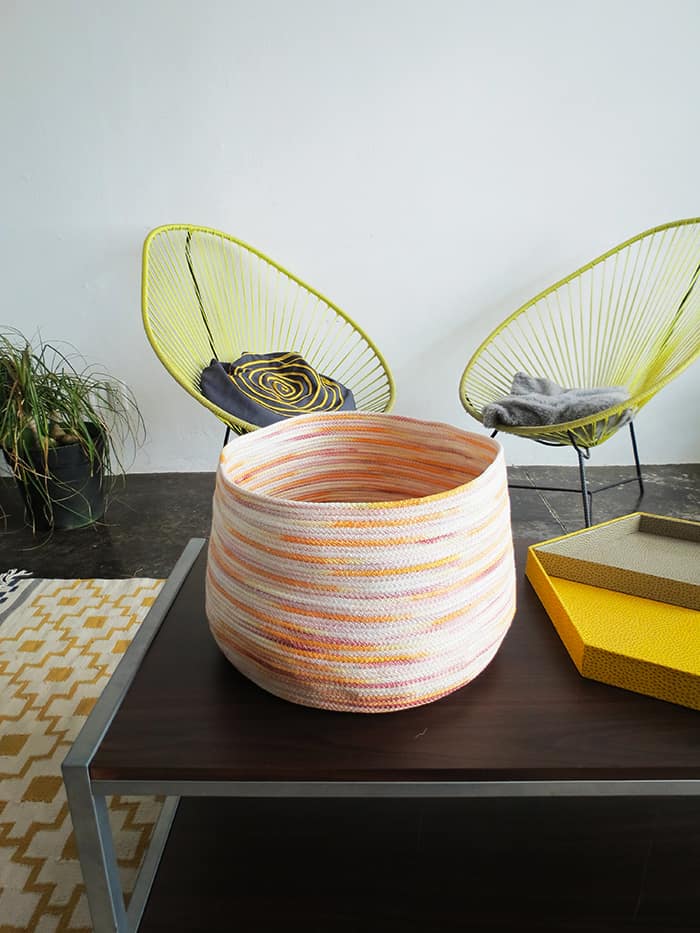 Want to remember it? Save this DIY rope basket in your favorite Pinterest board.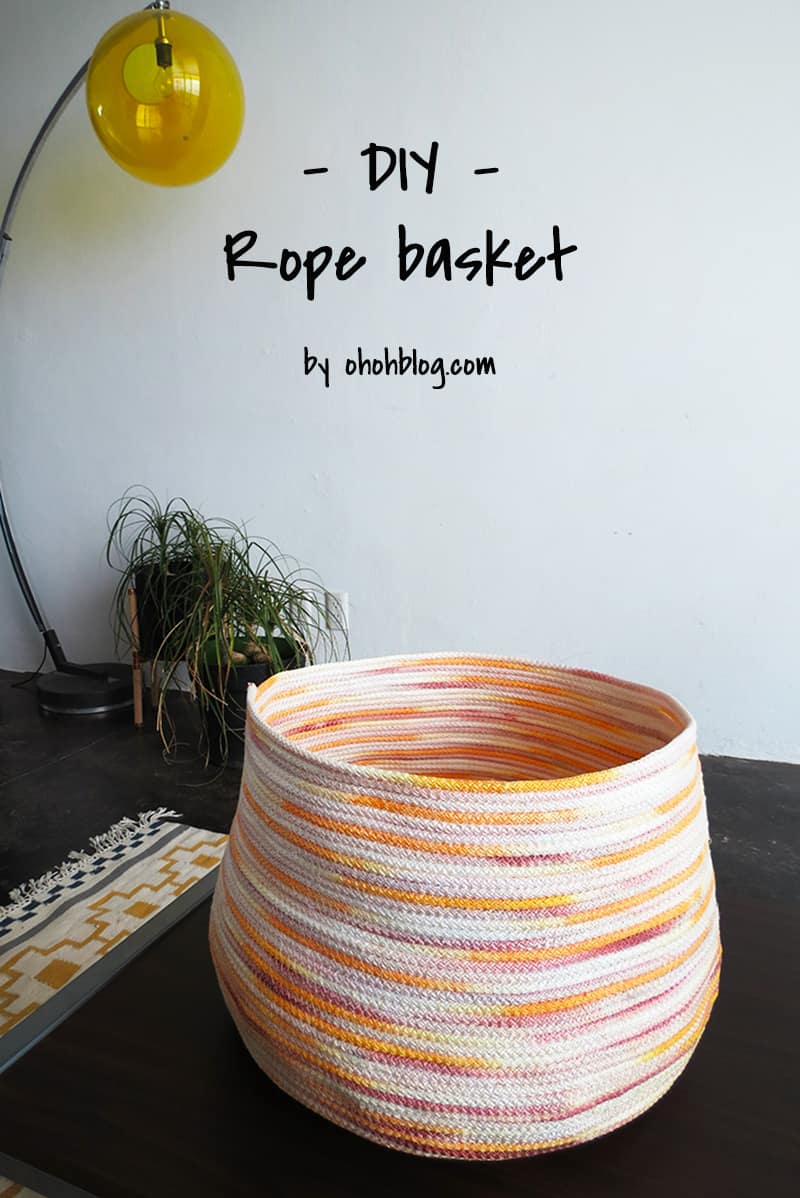 You will find all the tutorials featured in the video on my "Best DIY" page.
Amaryllis