Christmas decor doesn't have to be all green and red…well in my opinion at least! Beside making the Christams tree I like to add some festive touch here and there is the house. As you know I like throw pillows, they are such a fun and easy way to give your home a little twist!
Winter time is the perfect moment to sew an extra cushion for the couch! I wanted something with a subtle Christmas spirit, to enjoy it ever after holidays time if I want too. I created a stylized poinsettia shape and sew it to make a cushion cover.
I used white and pink felt for this handmade Christmas cushion, but you can pick any color combination you like.
How to sew a felt Christmas cushion
Material you will need to sew your cushion cover:
1 yard of white felt
Some scrap of pink felt
a cushion insert 18″ x 18″
white thread
some pins
scissors
a sewing machine
The template is available in my FREE resource library along with a bunch of other great prints and patterns. All you need to do is fill out the form and check your inbox for a welcome email with the password in. Click here to get in >>>> FREE LIBRARY ACCESS
RELATED: Santa pillow pattern
RELATED: Christmas tree skirt sewing pattern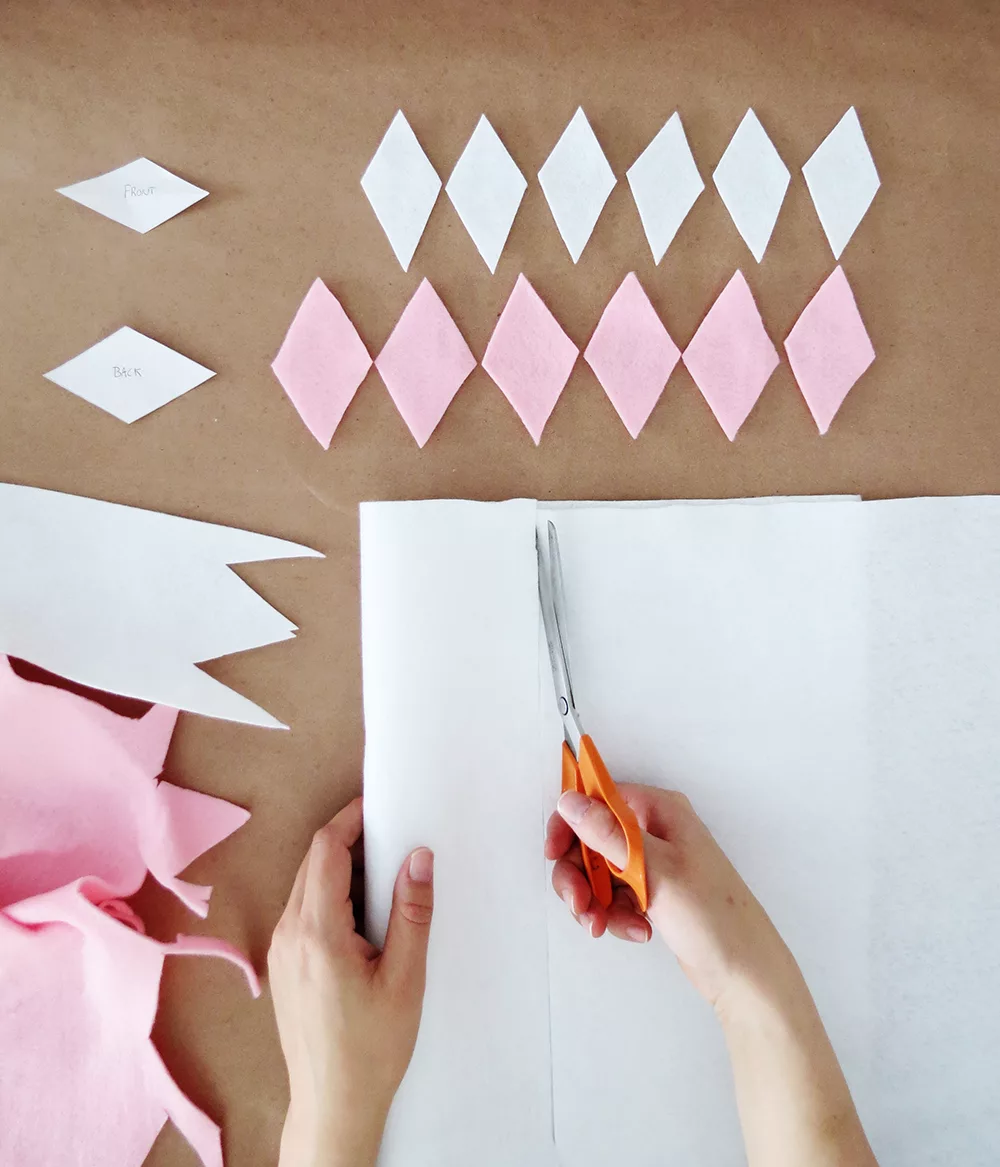 First start by printing and cutting the petals templates, you have one shape for the back petals (pink) and an other shape for the front petals (white). For each flower you want to create you will need 12 petals (6 front and 6 back).
Take the white felt and cut two squares of 19 " x 19″ to make the front and the back of the cushion. Report the petals shapes on the white and pink felt, as many time as needed to create the flowers you want, and cut out the petals shapes.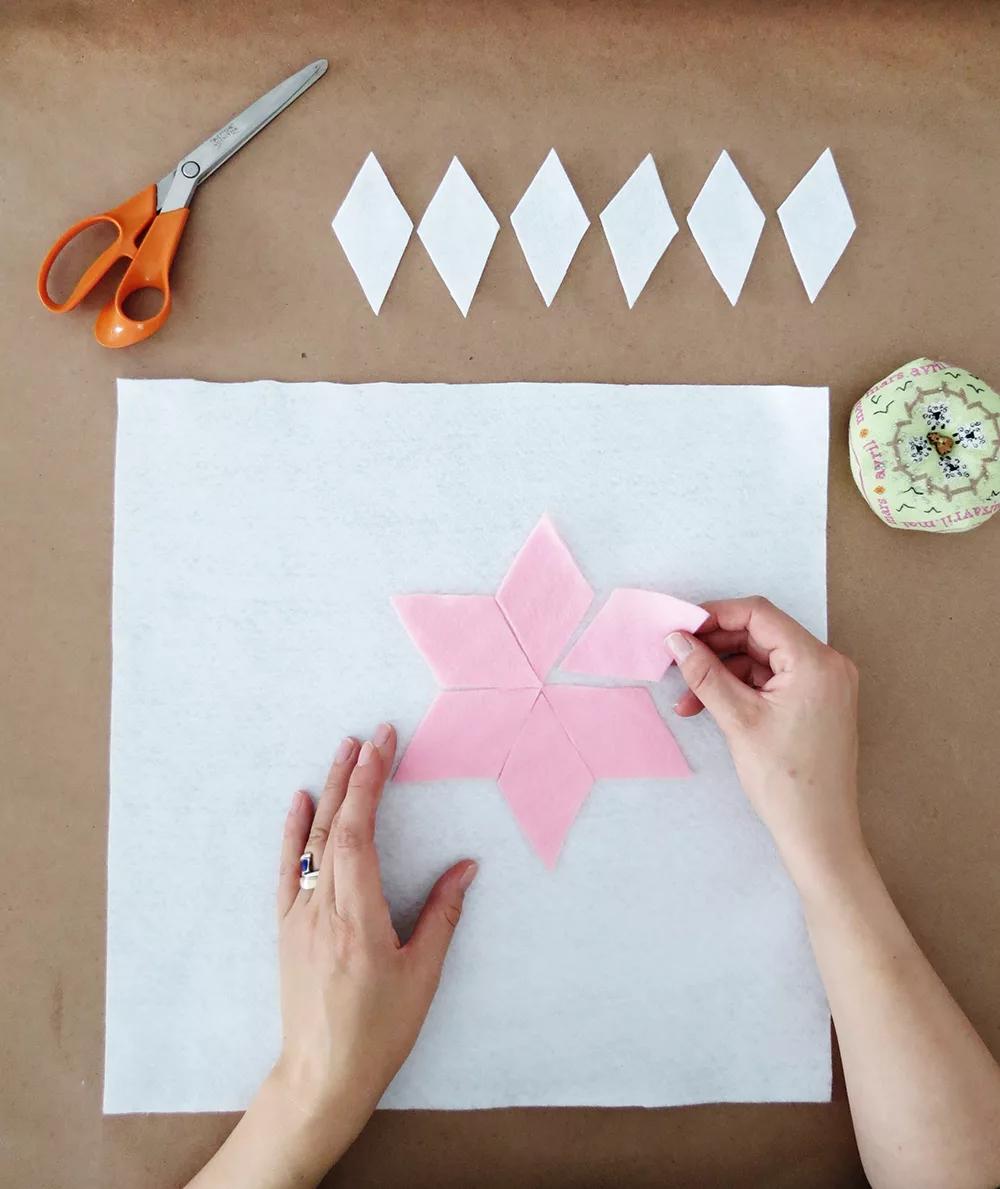 Arrange the pink petals on one of the square shape to create your poinsettia design. Don't hesitate to move the shapes around until you are happy with your design.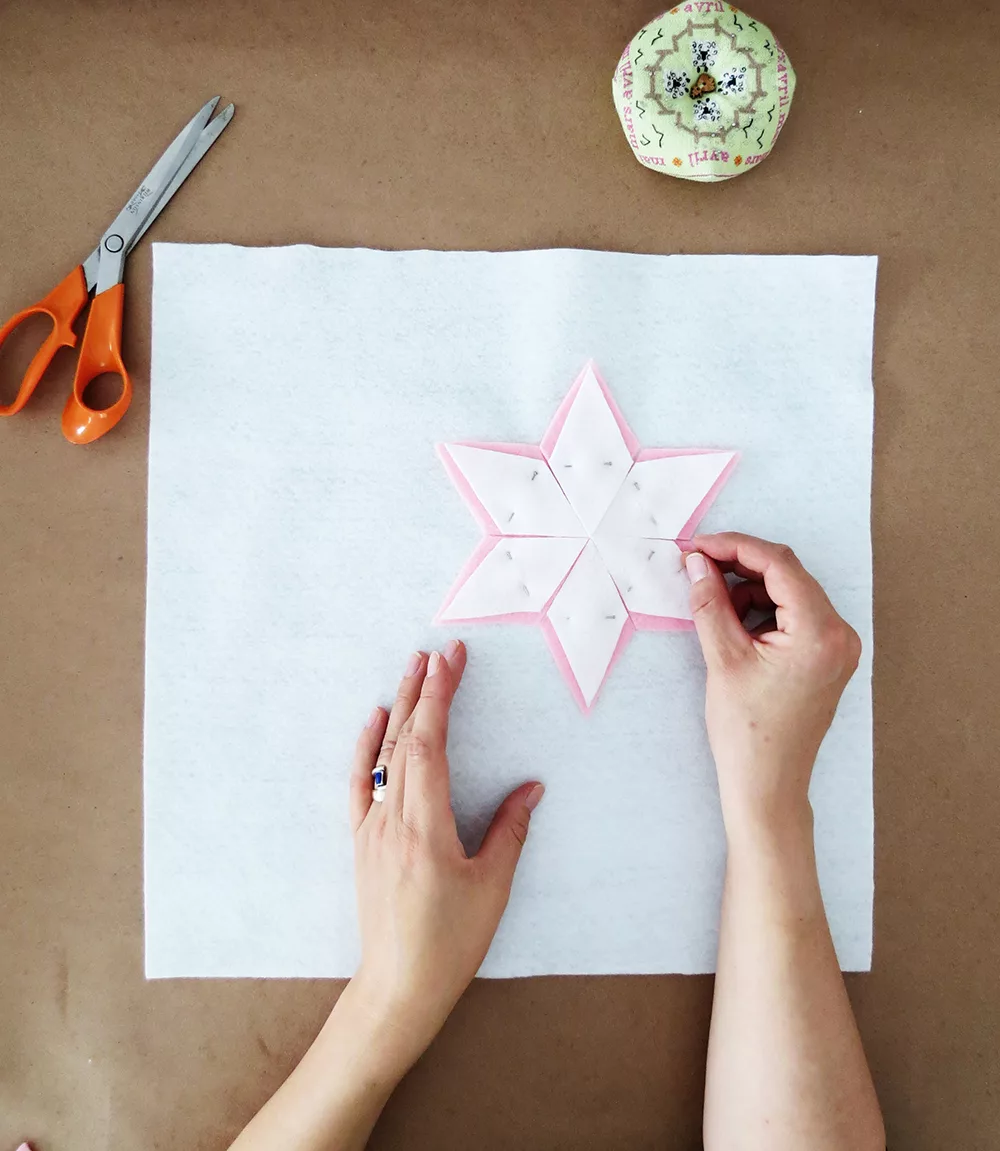 Place the white petals on top of the pink ones and pin both layers with the background square shape. Add as many flowers as you want.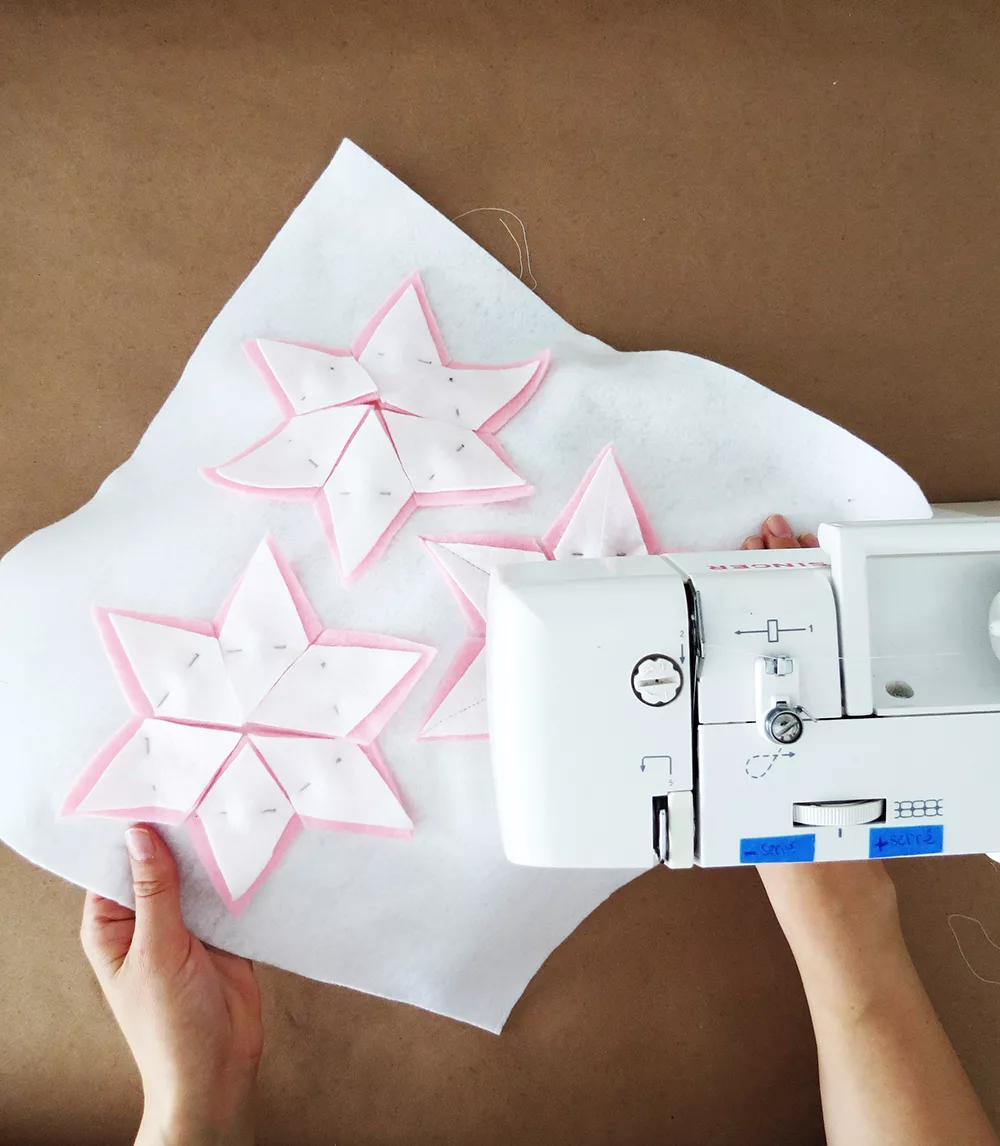 Sew each petals with the felt square, you have to make a seam from the flower center to the petal tip.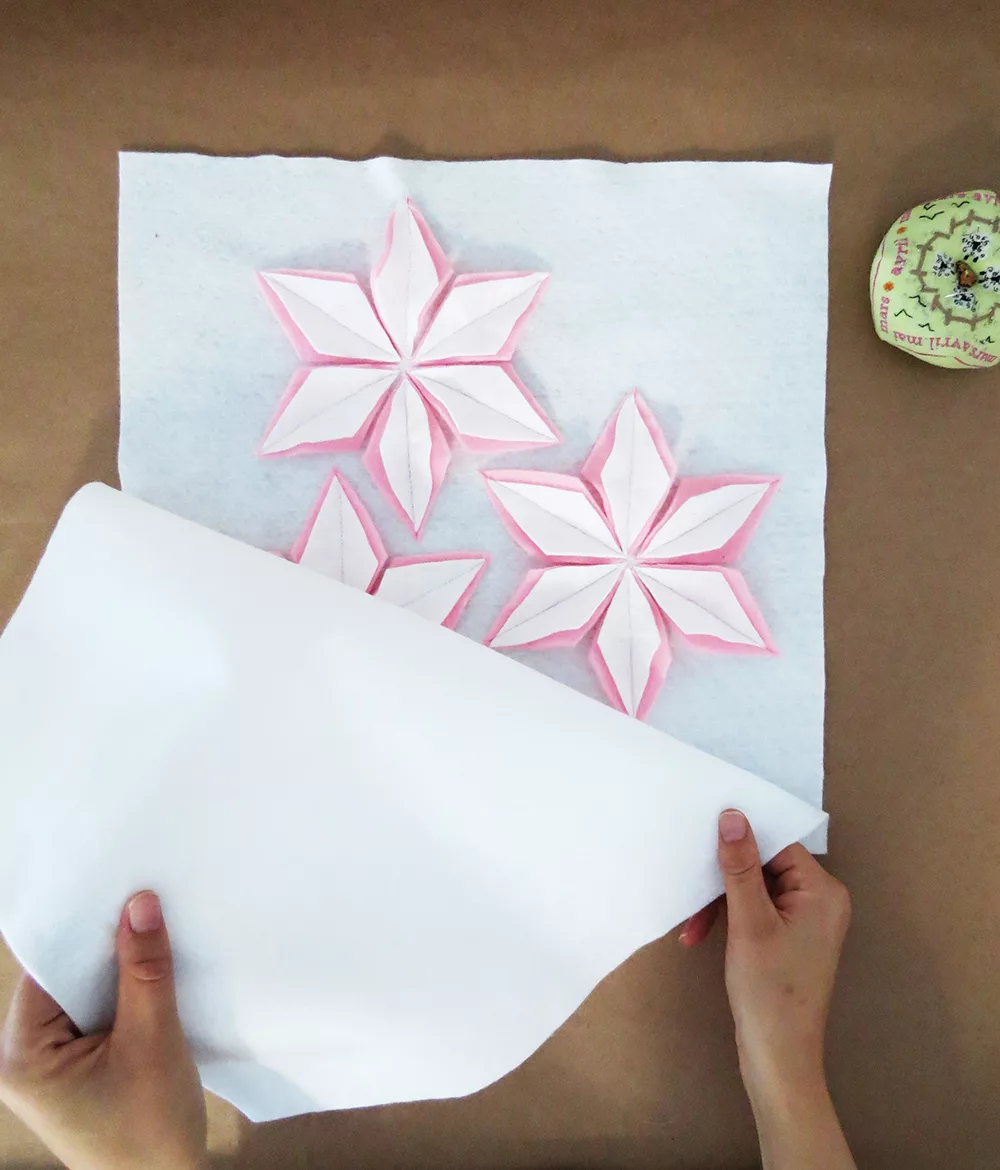 Once all the petals are sewn, place the second square felt on top.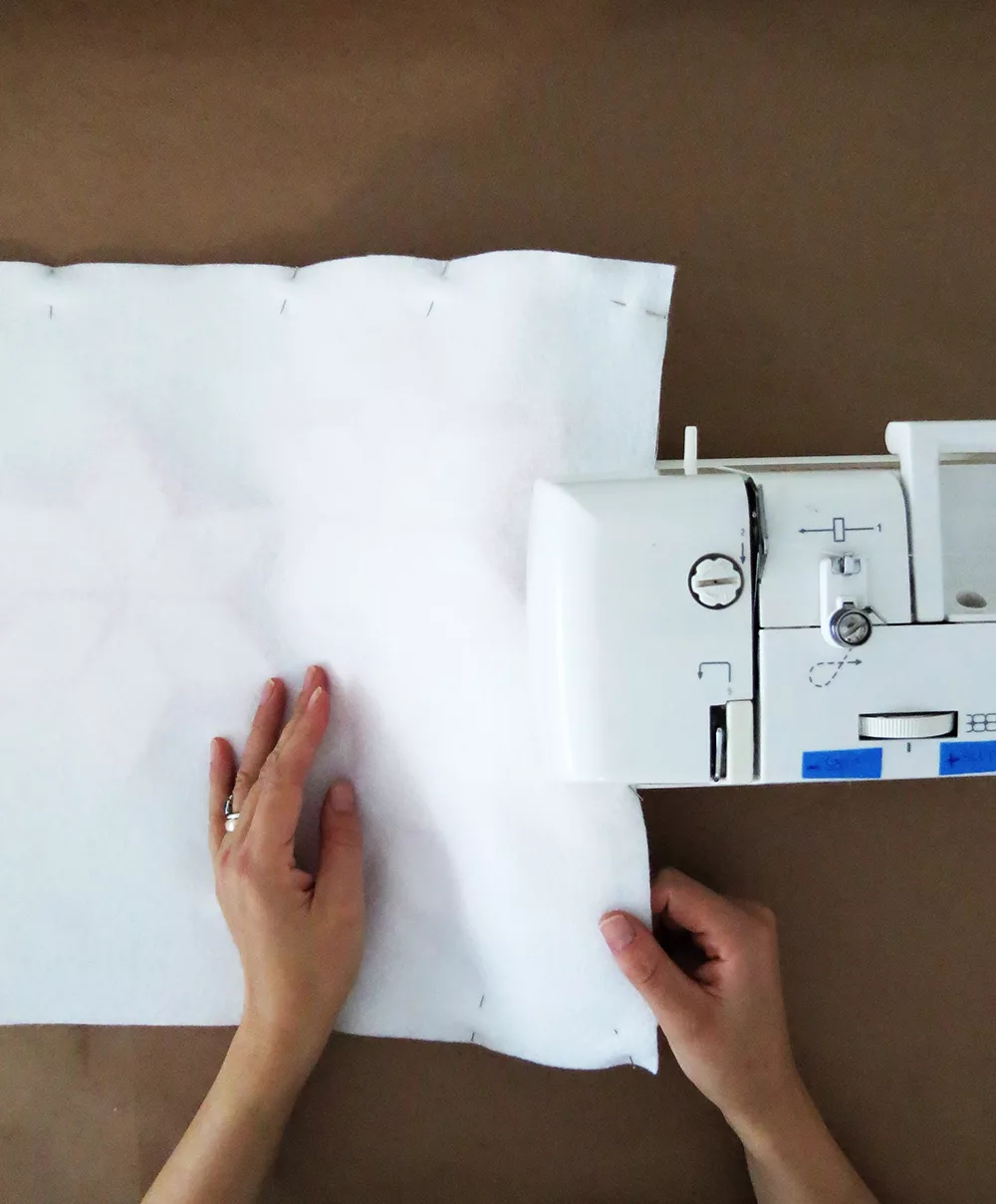 Pin the edges together and sew on 3 sides.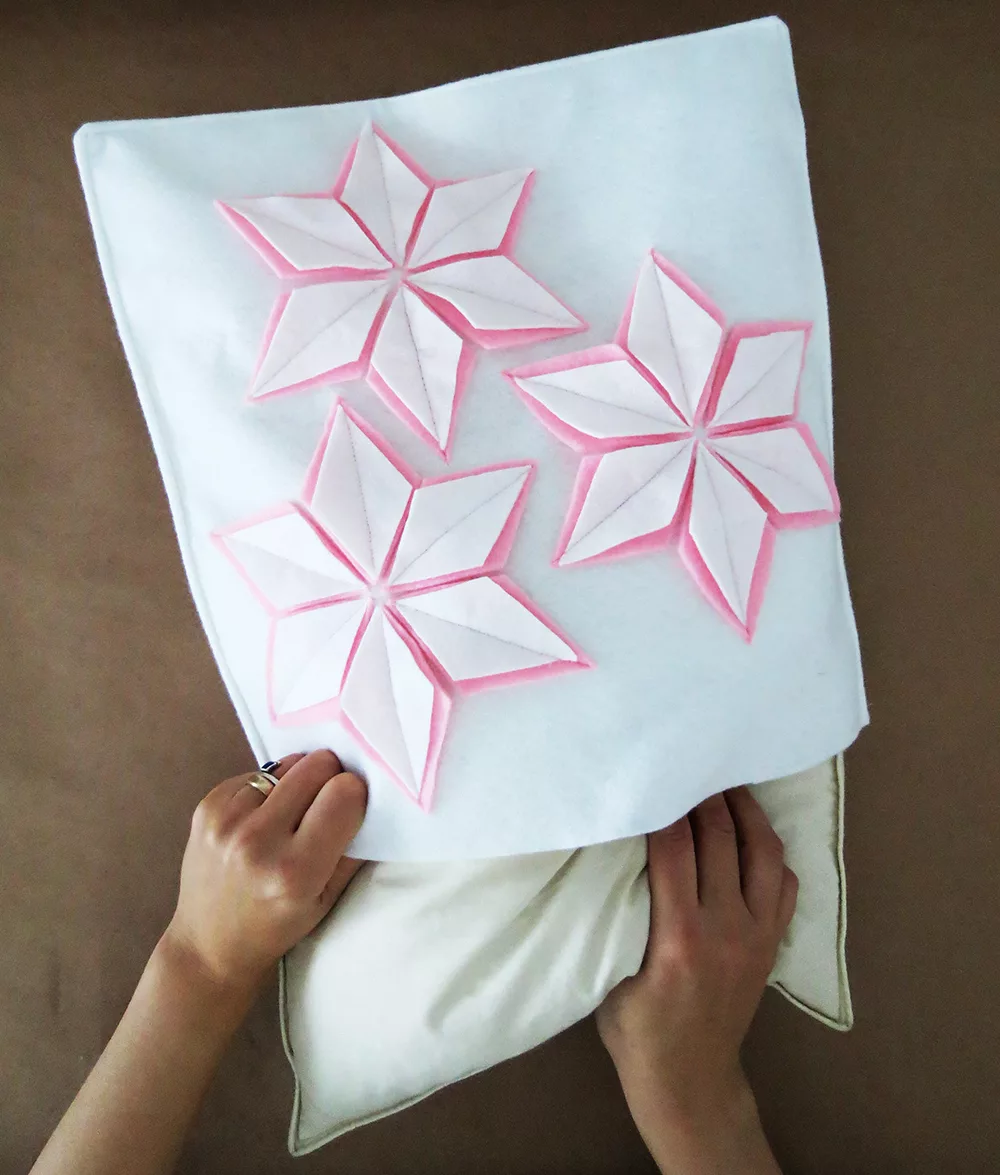 Turn the cushion cover right side out, slide the insert in it. Pin the last edge and make an overlap seam all around the cushion to close it.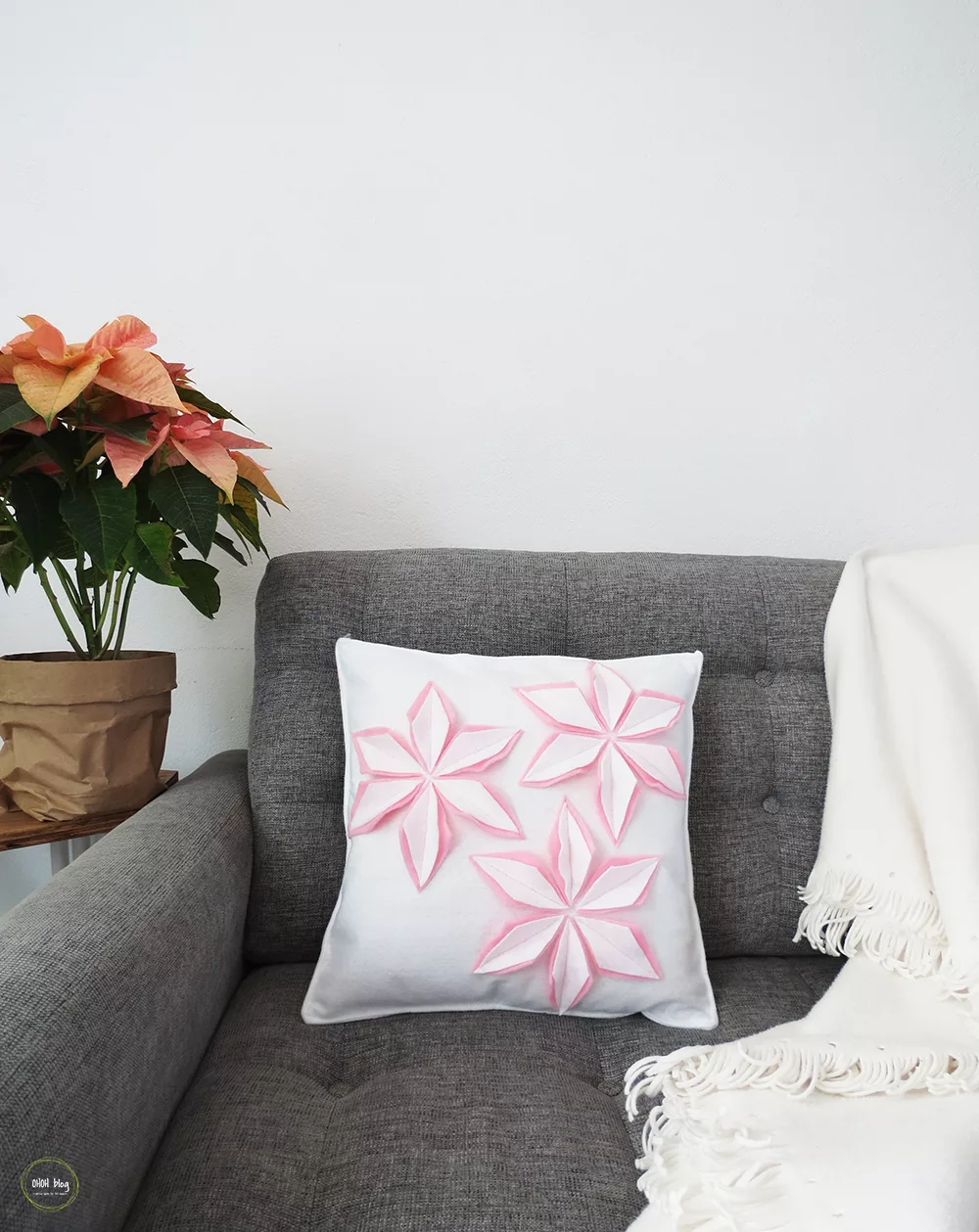 Did you notice that I found a beautiful pink poinsettia flower that match my cushion colors?
As I said I wanted a subtle Christmas inspiration, but if you are a lover of traditional Christmas colors, your cushion will looks as great using green and red felt!
If you like to make a quick no sew version of the pillow, you can glue the petals shapes on a cushion cover you already own.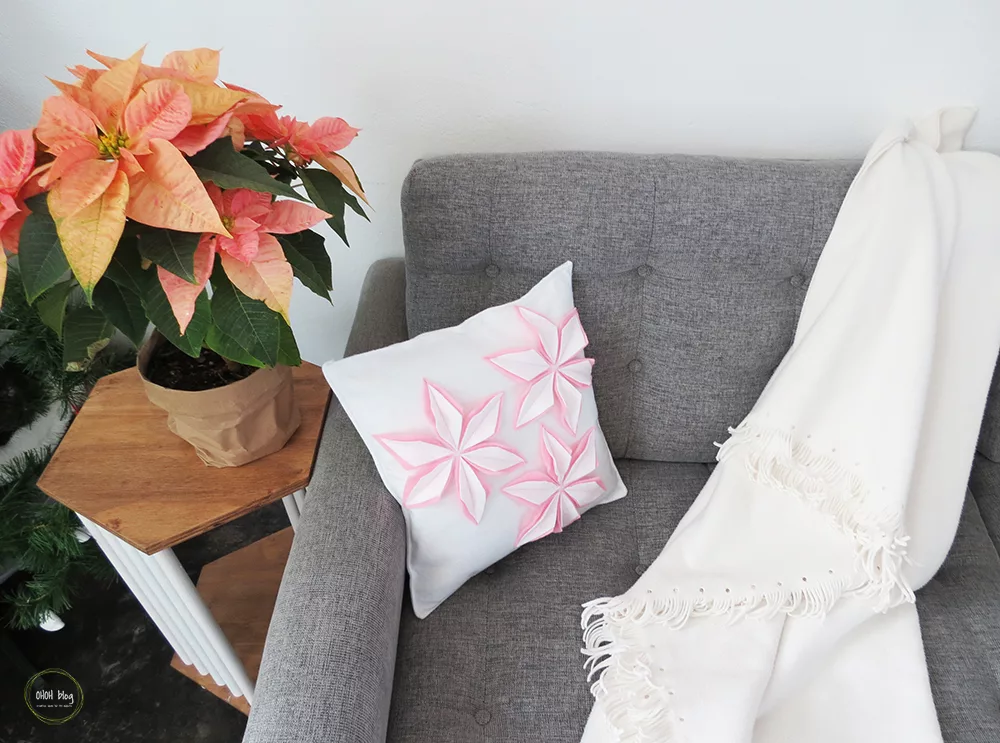 >>> DOWNLOAD THE POINSETTIA FLOWER PATTERN <<<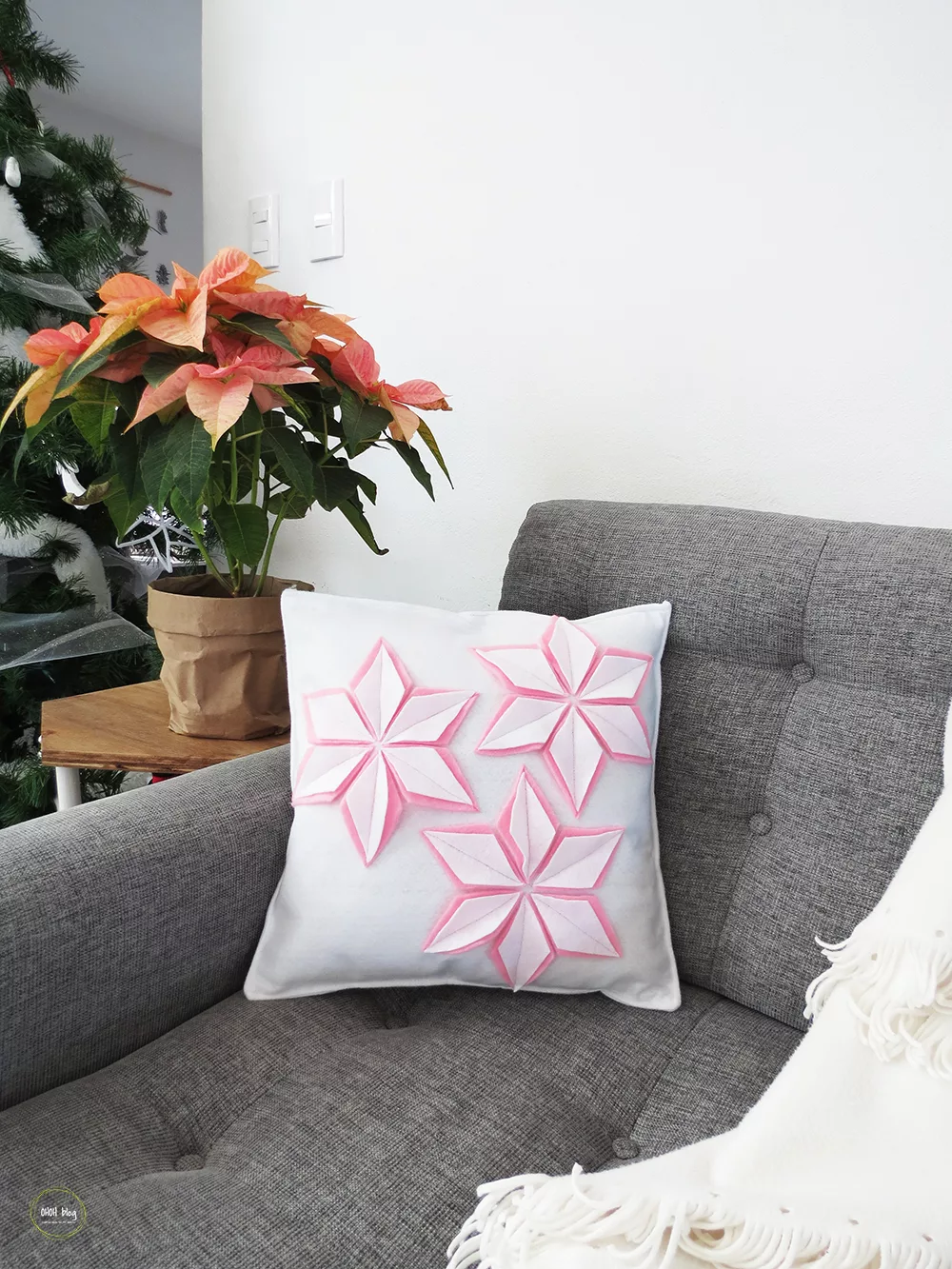 Want to remember this? Save this DIY felt Christmas cushion in your favorite Pinterest board

Amaryllis