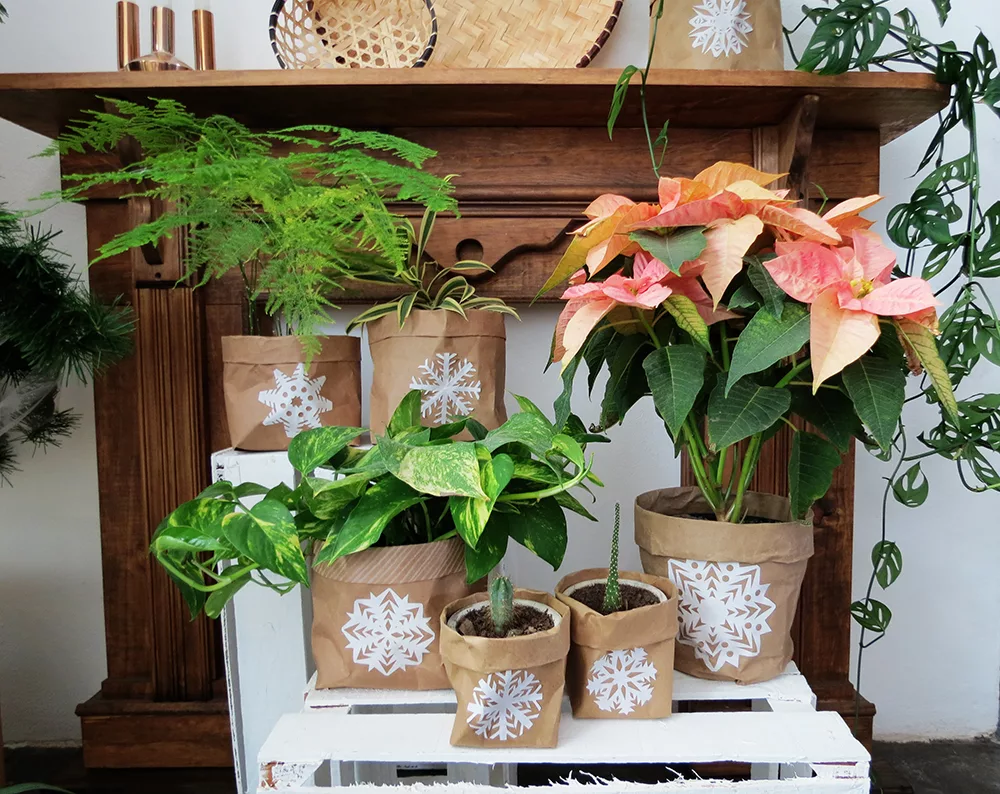 I wanted to buy some small Christmas tree to decorate the house. I think they are very cute and are perfect with some ornaments. But I had no idea what to do with them once Christmas time will be over. I don't have enough space in the backyard to plant them and throwing them away is just not an option. So instead of buying more plants I decided to dress up the ones I have for Christmas time. Ready to make some pretty planter covers?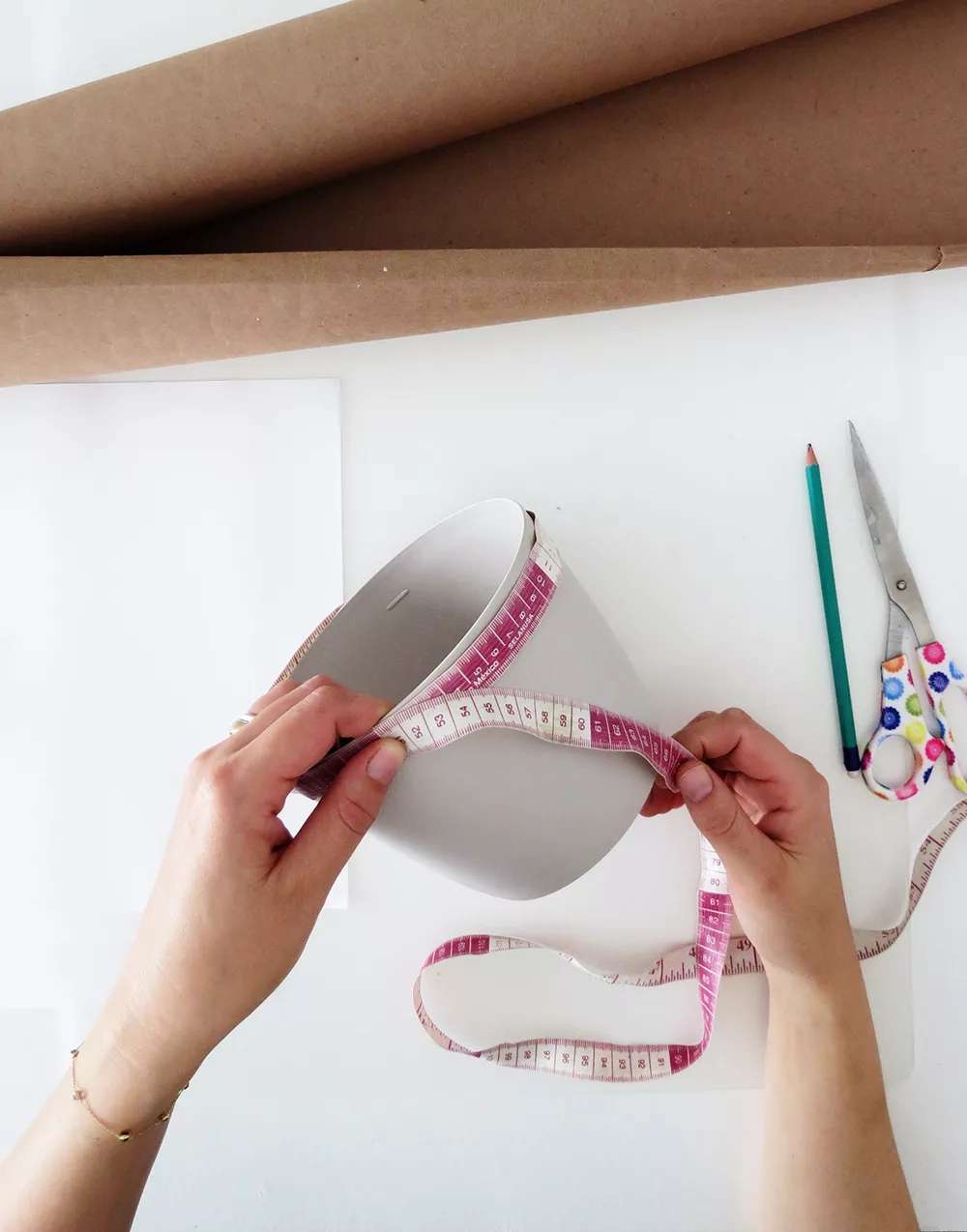 Material you will need:
Craft paper
White paper
Scissors
Glue
Tape
Pencil
A ruler
I will explain you how to make craft paper bags for any planter size. You can of course purchase craft bags, but you may not find the correct size for every planter.
First take the planter dimensions: the high and the circumference. Cut a rectangle shape in the craft paper at the following dimensions: one side is the high x 2, and the other is the circumference + 2 inches. I give you an example, my planter is 6 inches high and has a circumference of 20 inches. So the rectangle of paper I cut is 12 inches high and 22 inches long.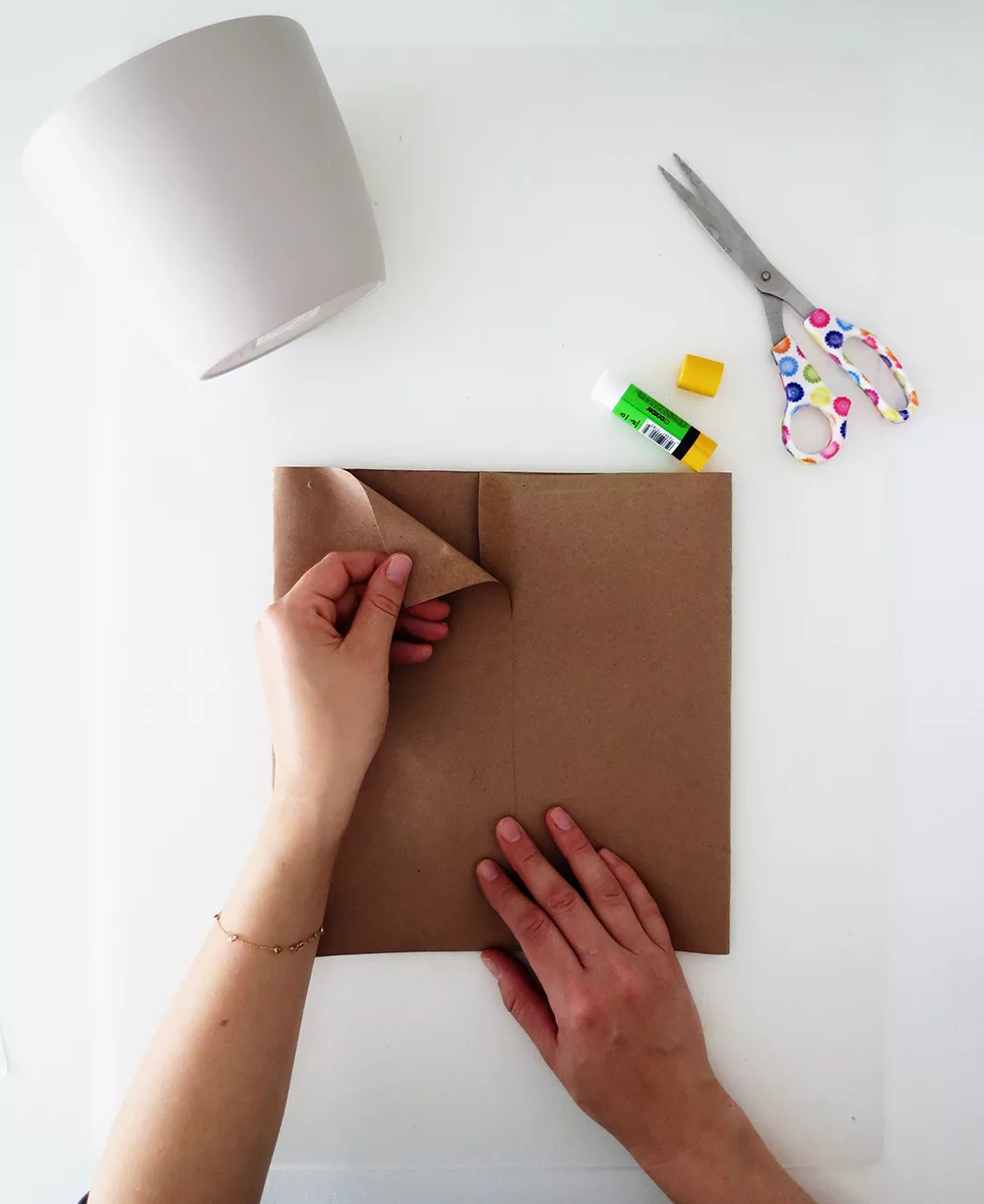 Fold the rectangle to have the small sides overlapping and glue them together.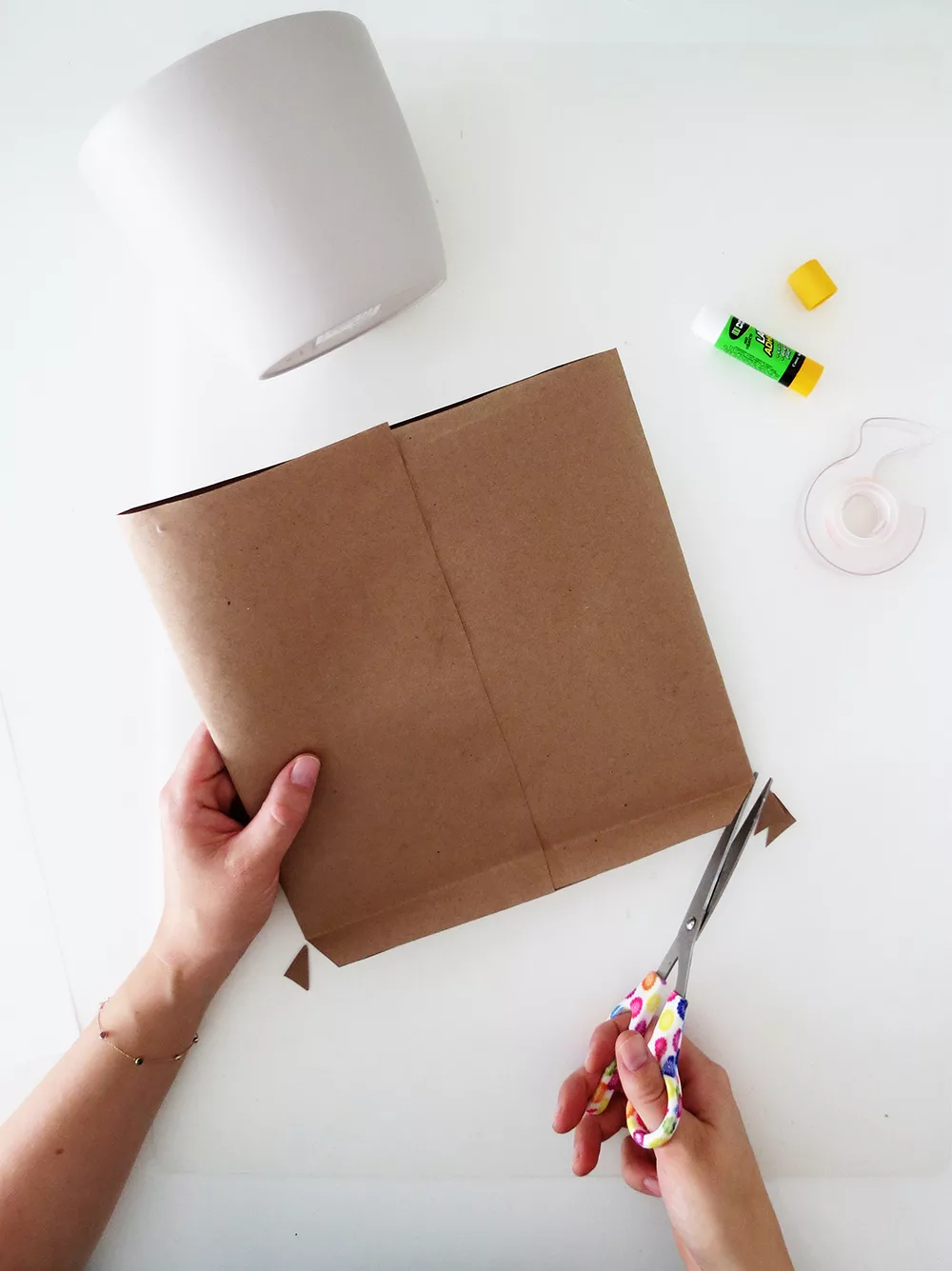 Make 1 inch fold on the bottom of the bag and cut out the corners. Fix the fold with tape to create the bag.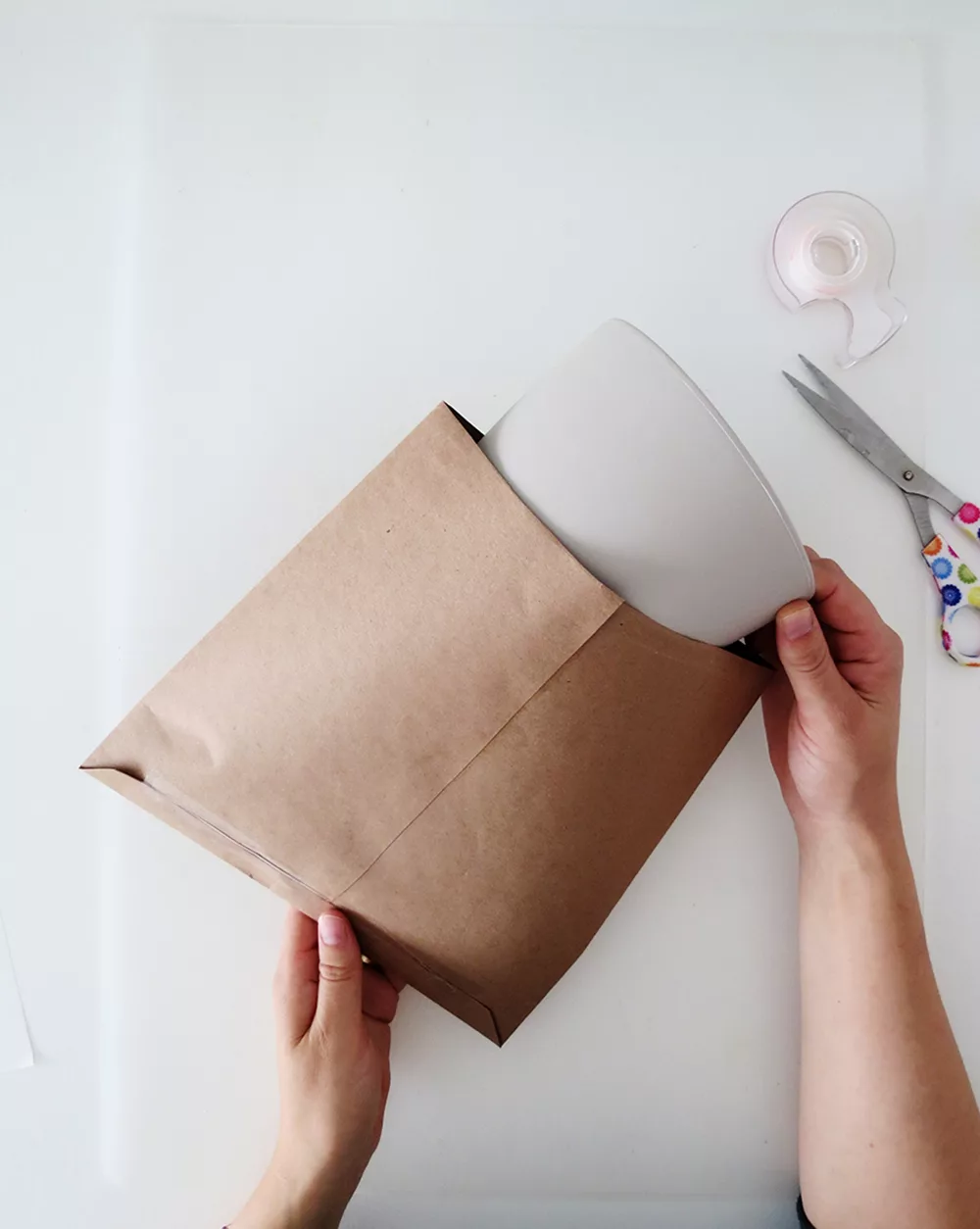 Slide the planter inside the bag.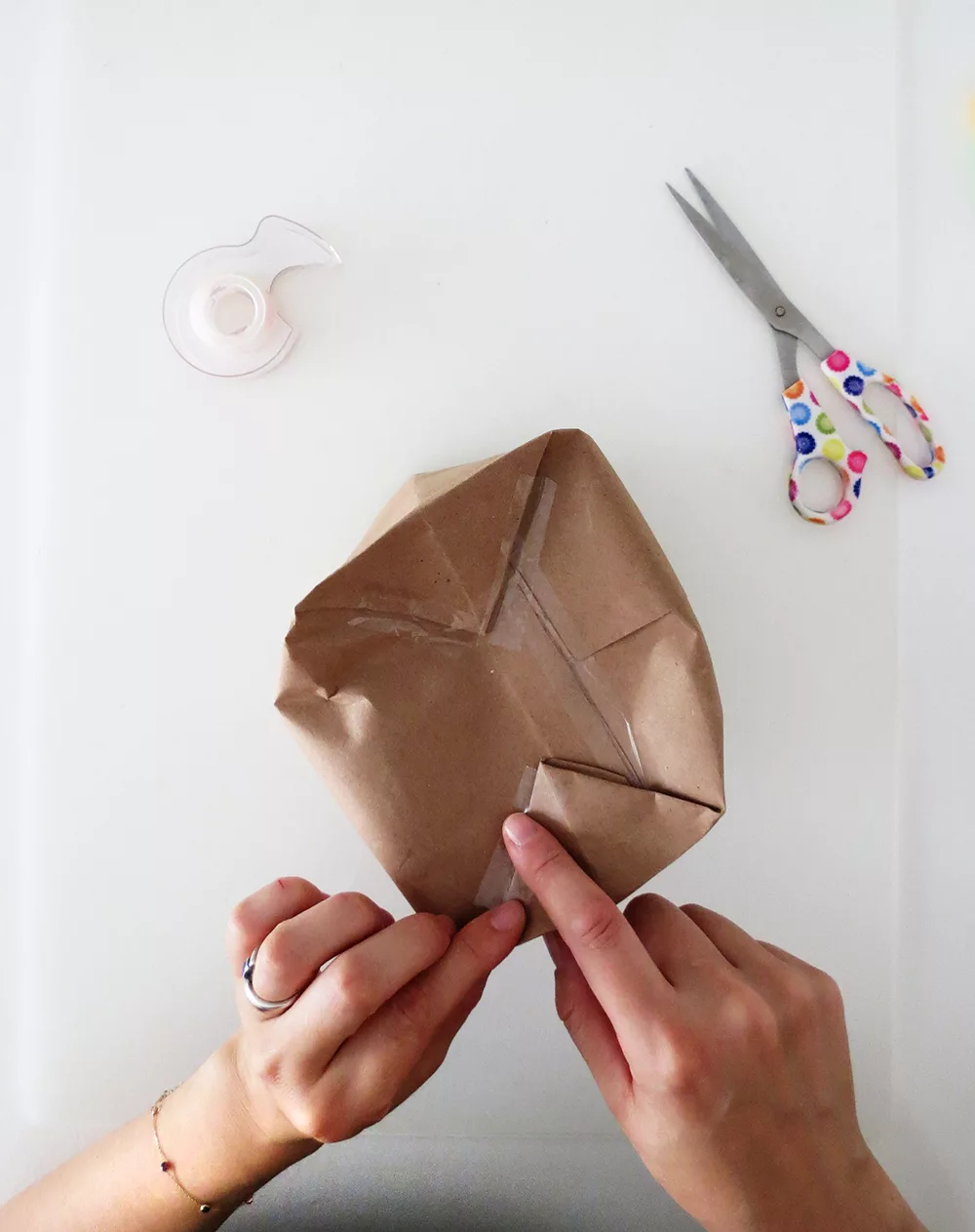 Make two folds with the bag bottom to fit the planter shape and fix them with tape. Fold the top edge of the bag on itself for a nice finish.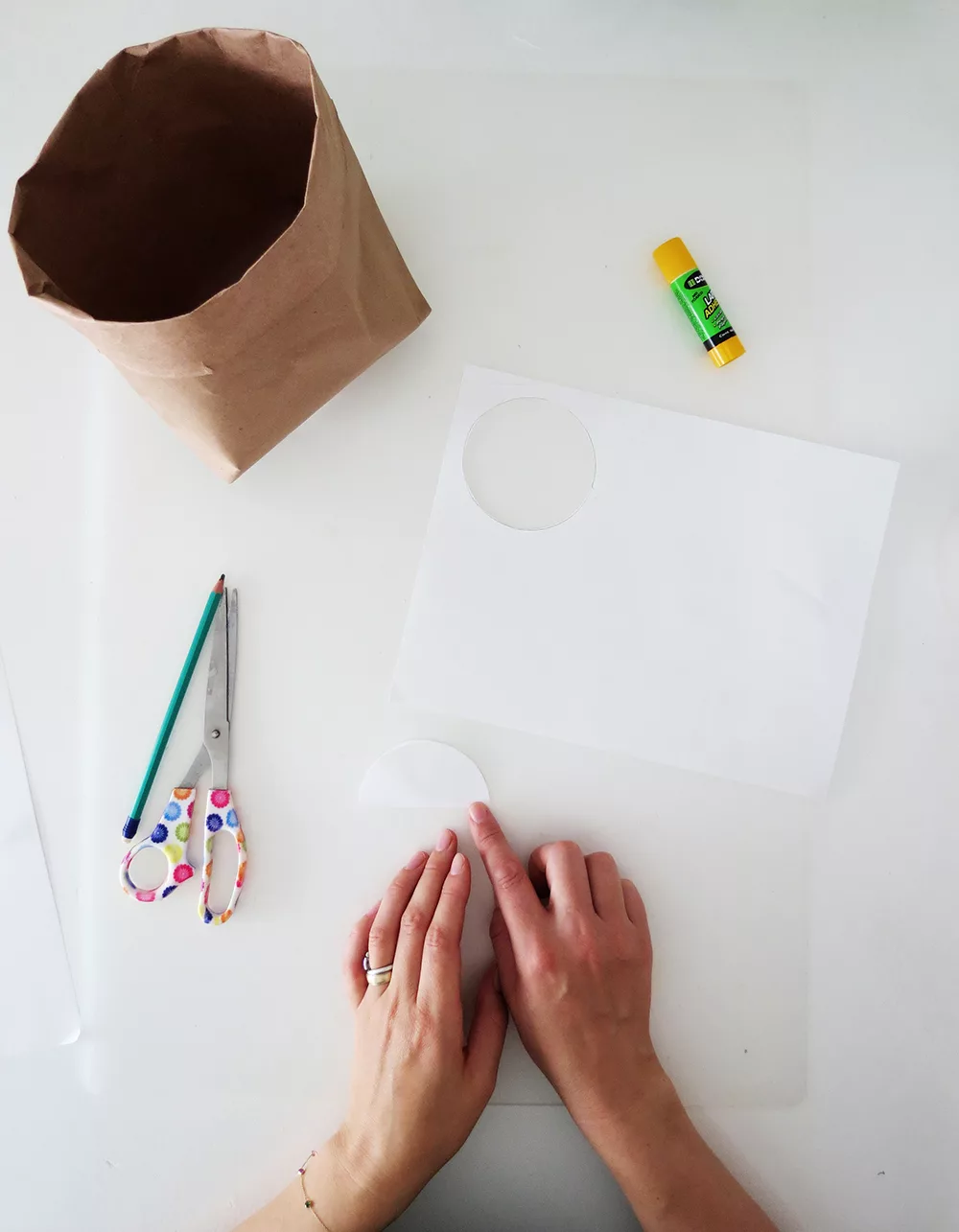 A now let's make some snowflakes to decorate the planter. Cut a circle in a white paper sheet. You can use a mug or a bowl as template. Fold the circle in half, 3 times, to have an eighth circle.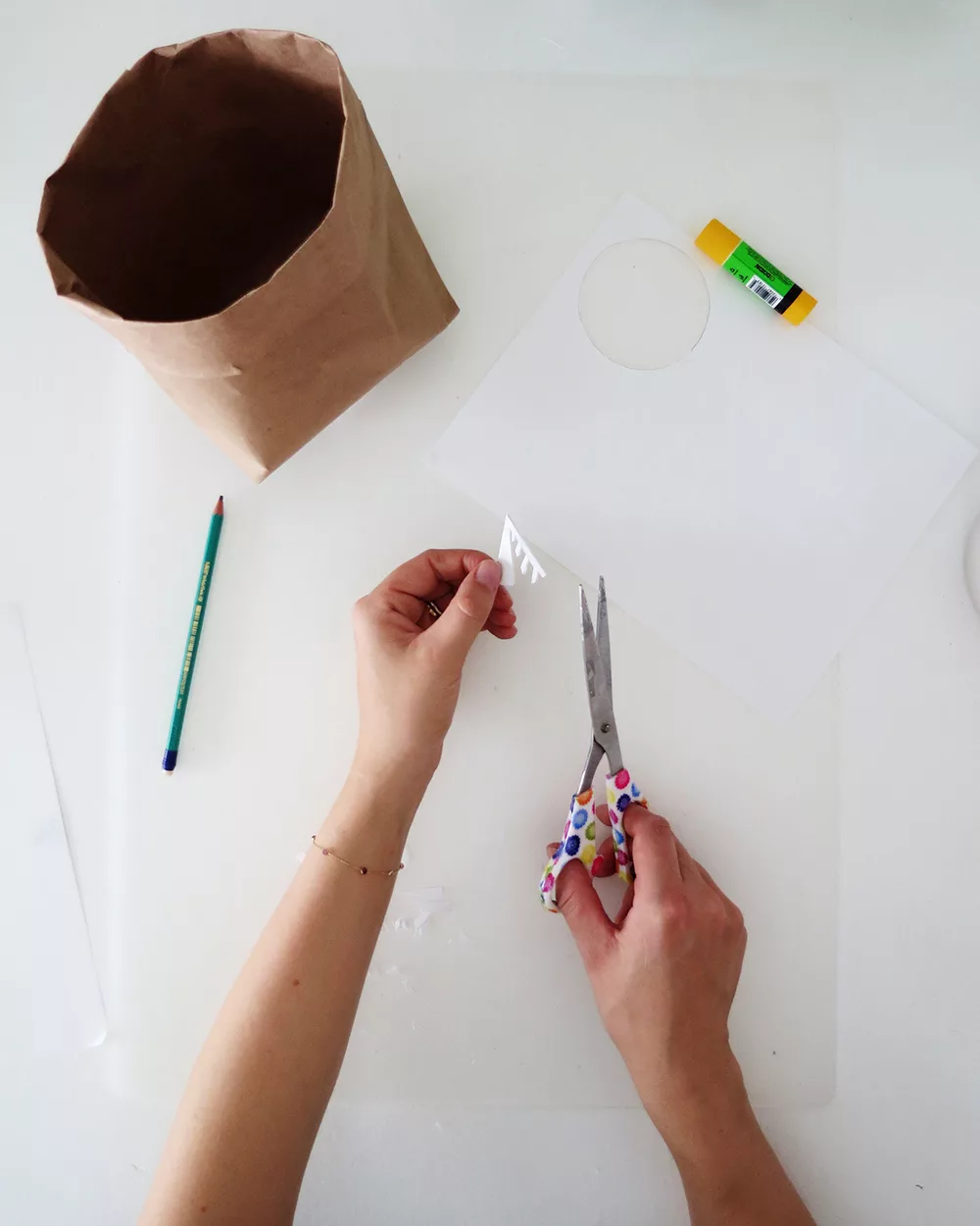 Make some cuts to create a snowflake shape. You can draw the shape with a pencil before cutting if it's easier. It's what I did for the first snowflakes I cutted then I becomes easier and didn't need any drawing for the others.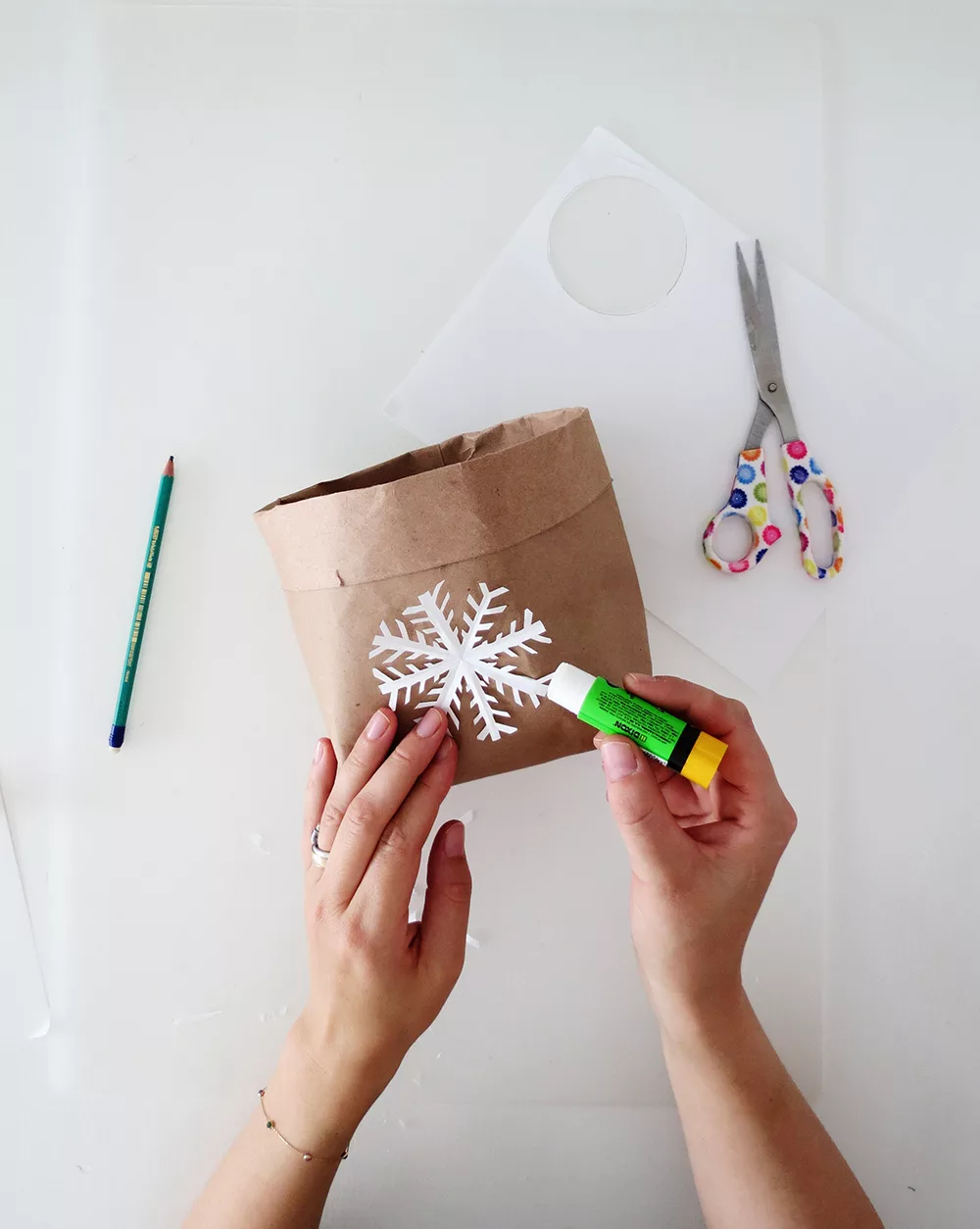 Unfold the snowflake, put some glue on it an place it on the craft bag. Put your plant in and done! Enjoy your seasonal planter. I first start using a glue stick but it turns out much easier to apply a coat of spray adhesive on the snowflake and then apply it on the bag.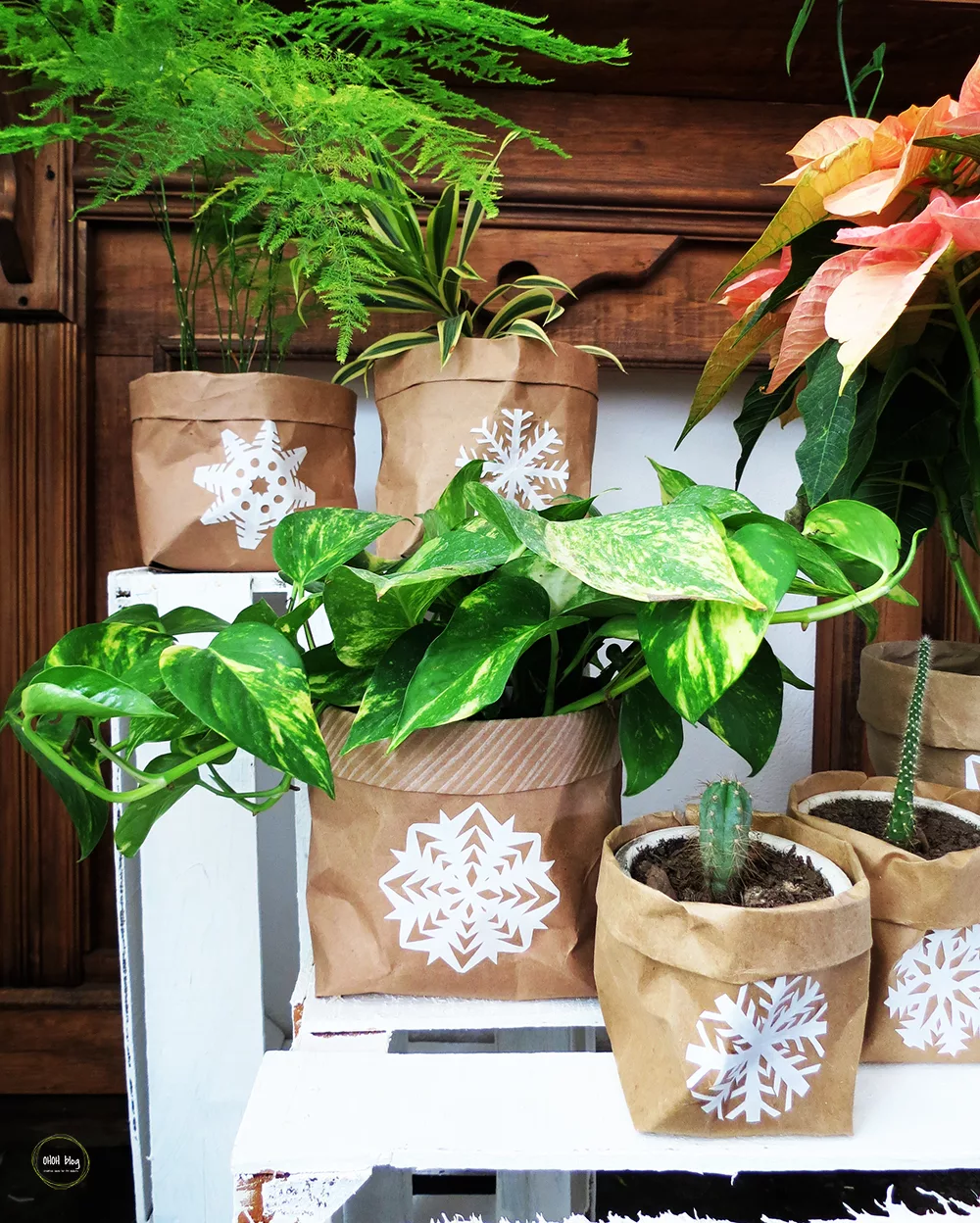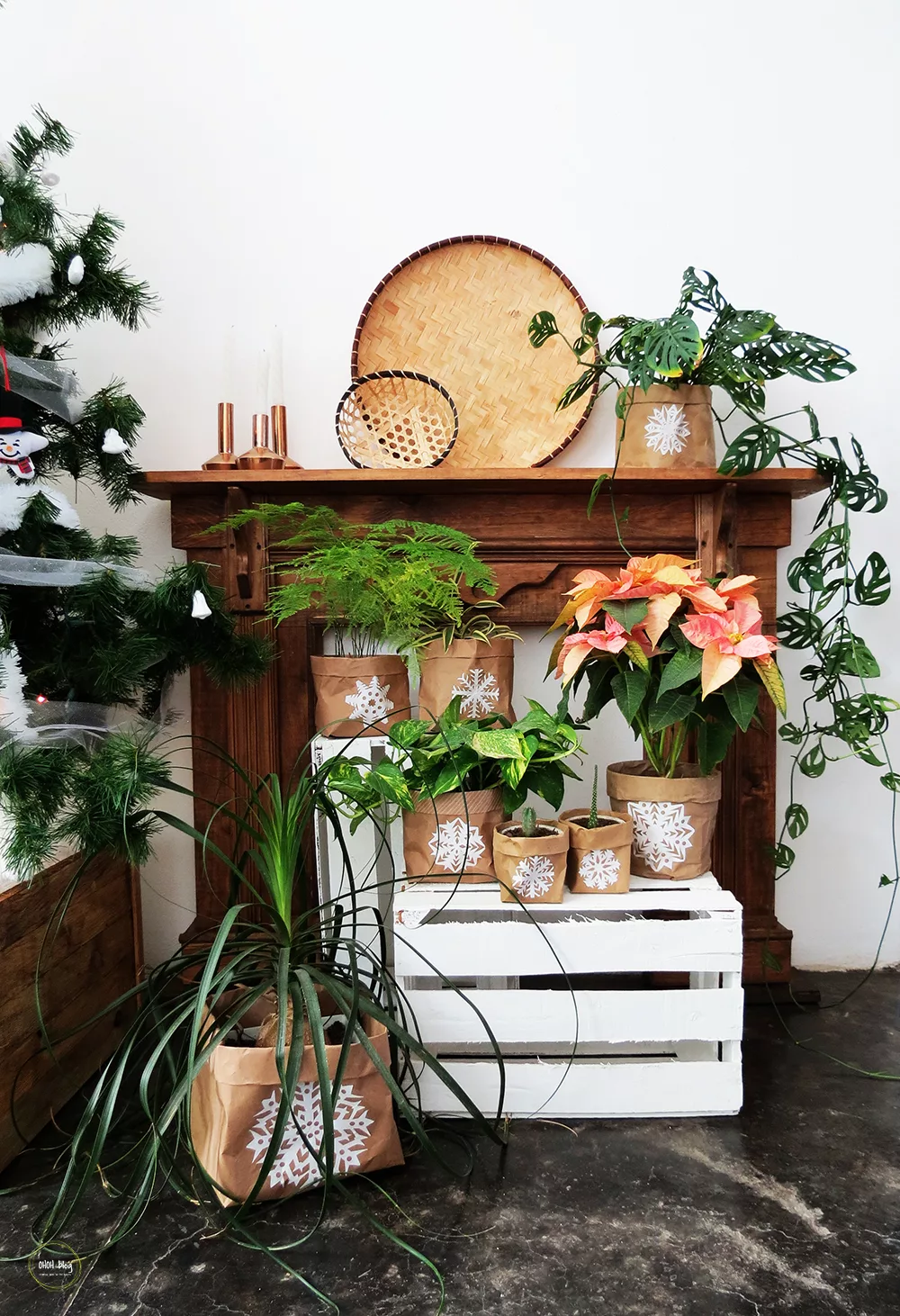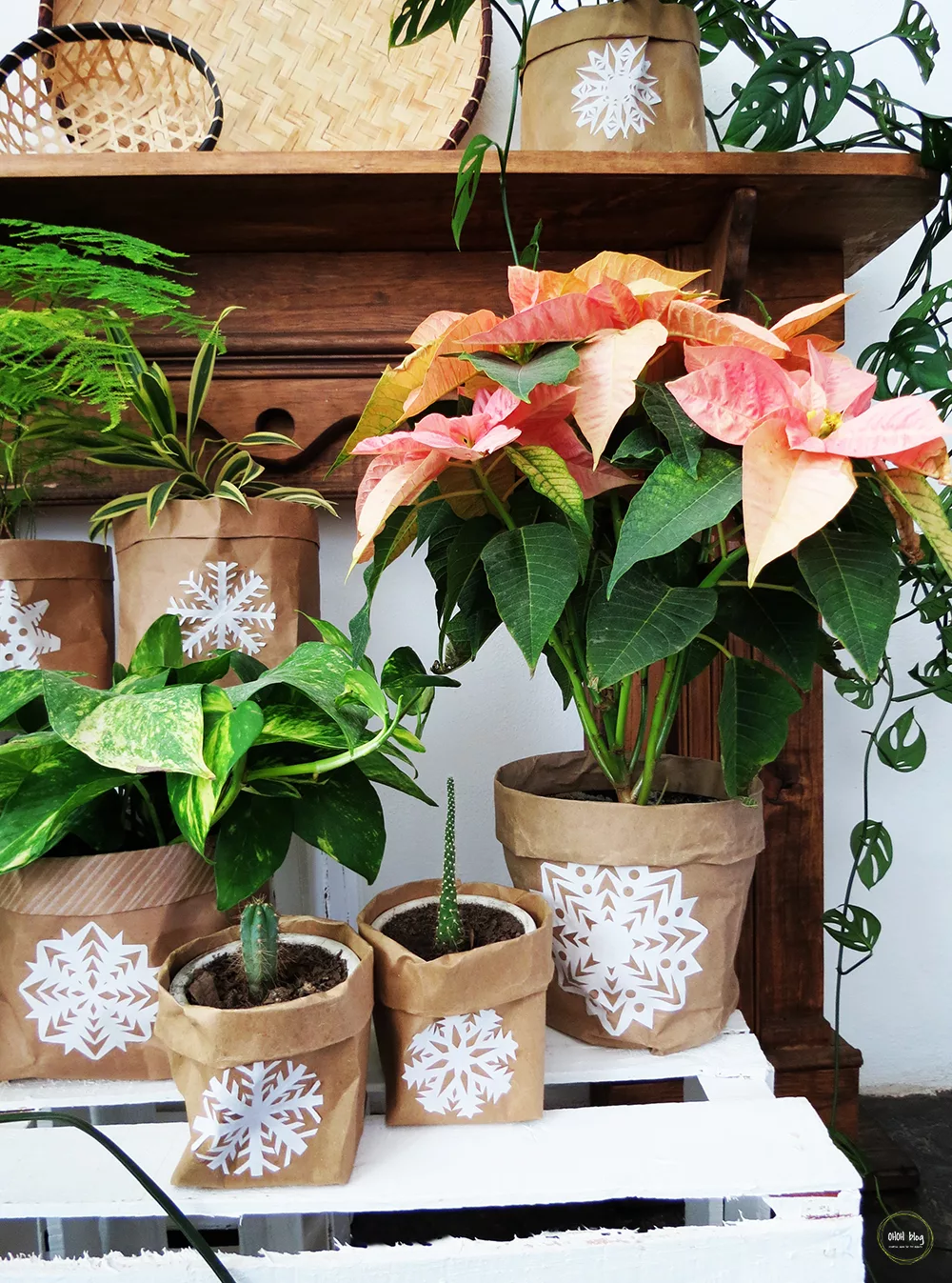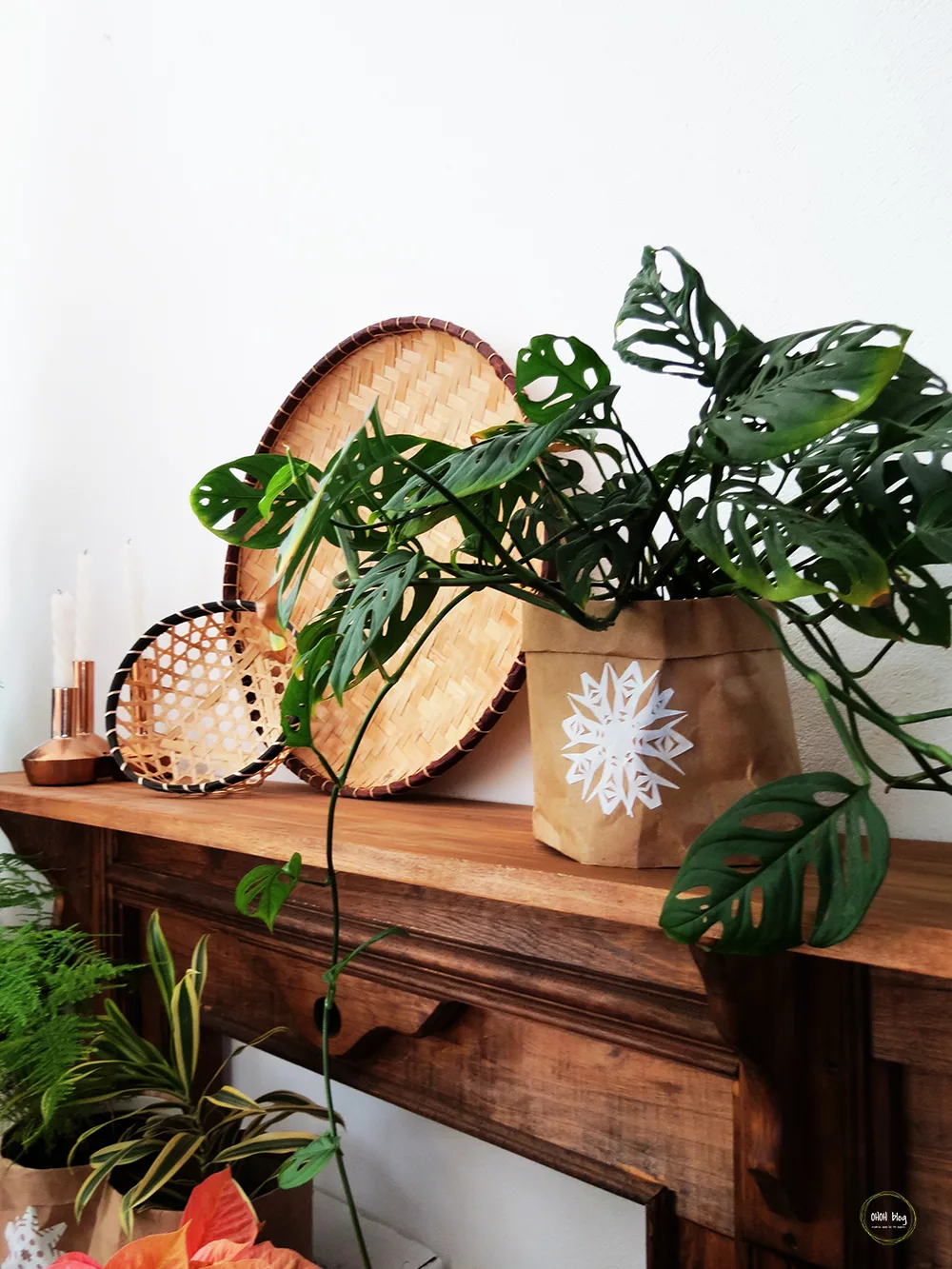 Amaryllis