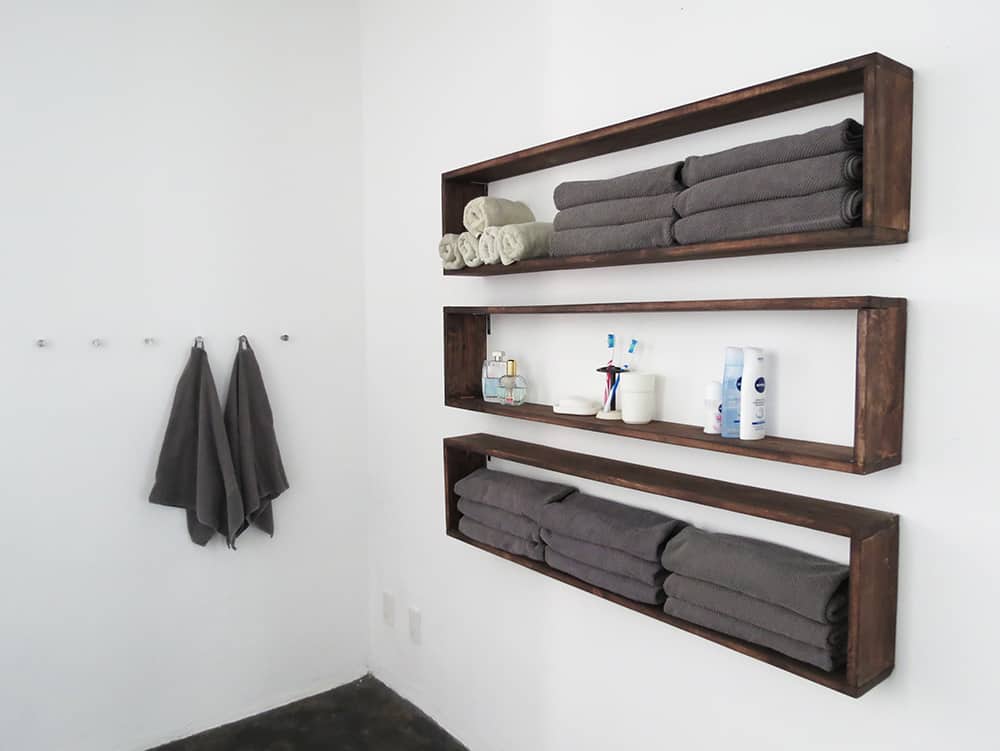 Who needs extra storage? Everyone, I guess.
Today I show you how to build a simple wall shelf. With just a few planks you can create floating shelves.
I made those wall shelves to organize the bathroom…but you can use them all around the house!
These DIY wooden shelves are great to store toys, dishes, or craft supplies…You can have a look at my son's bedroom where I use the same kind of wall shelves to display his car collection.
These easy wall shelves are elegant and modern.
You can apply the finish you like. I went for a dark wood stain but you can choose to paint them any color you like.
The best part is that they are super simple to build, you just need a few planks and some brackets!
Ready to build some extra storage?
[ This post probably contains affiliates links, our full disclosure policy is really boring, but you can read it HERE ]
RELATED: Easy to build Box shelf
RELATED: DIY geometric display shelf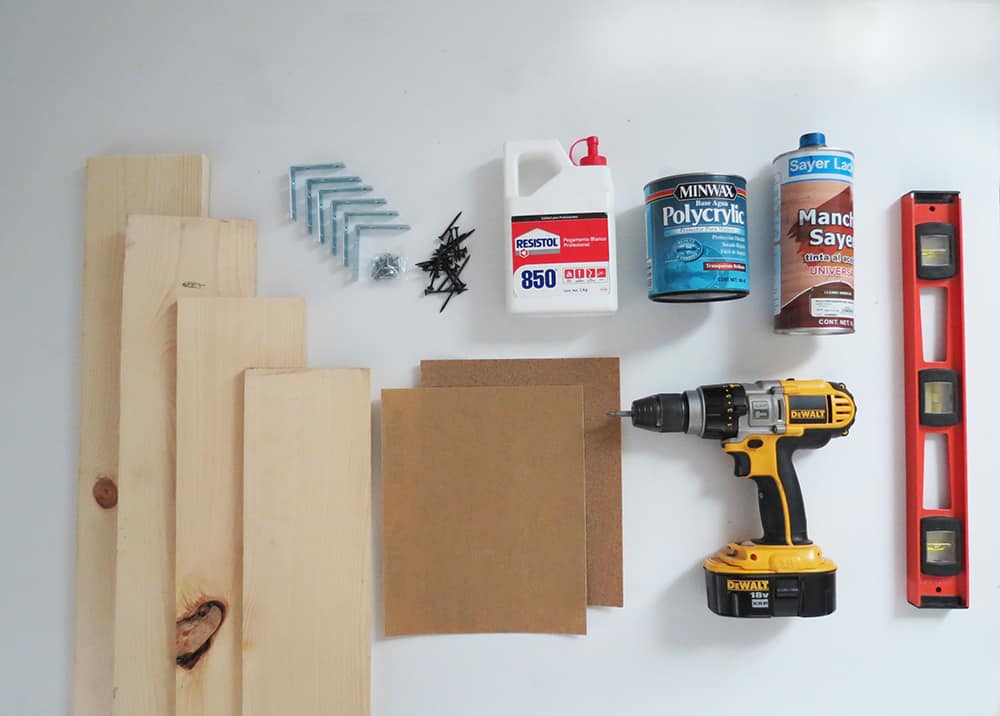 Materials you will need to build a wall shelf
If you want to build some box shelves here goes the instructions.
I used 6in. x 1in. x 8ft planks and cut them at the following dimensions: 2 pieces of 4 ft to make the top and bottom of the box, and two pieces of 9 inches to make the box sides.
Sand the plank edges, and screw the sides with the top and bottom.
The sides are placed in-between top and bottom and fixed with three screws on each end. You can also add some wood glue before screwing to strengthen the assembly.
Sand the box, stain or paint them the way you like.
To hang them on the wall, screw a 2 1/2 bracket on each box top corner and screw them on the wall.
And done, you just made practical wall storage.
If you want a more detailed tutorial, with step-by-step pictures, don't hesitate to have a look at the DIY box shelves I made for my son's bedroom.
The shelves are the same but with a smaller high as I build them to display his car collection.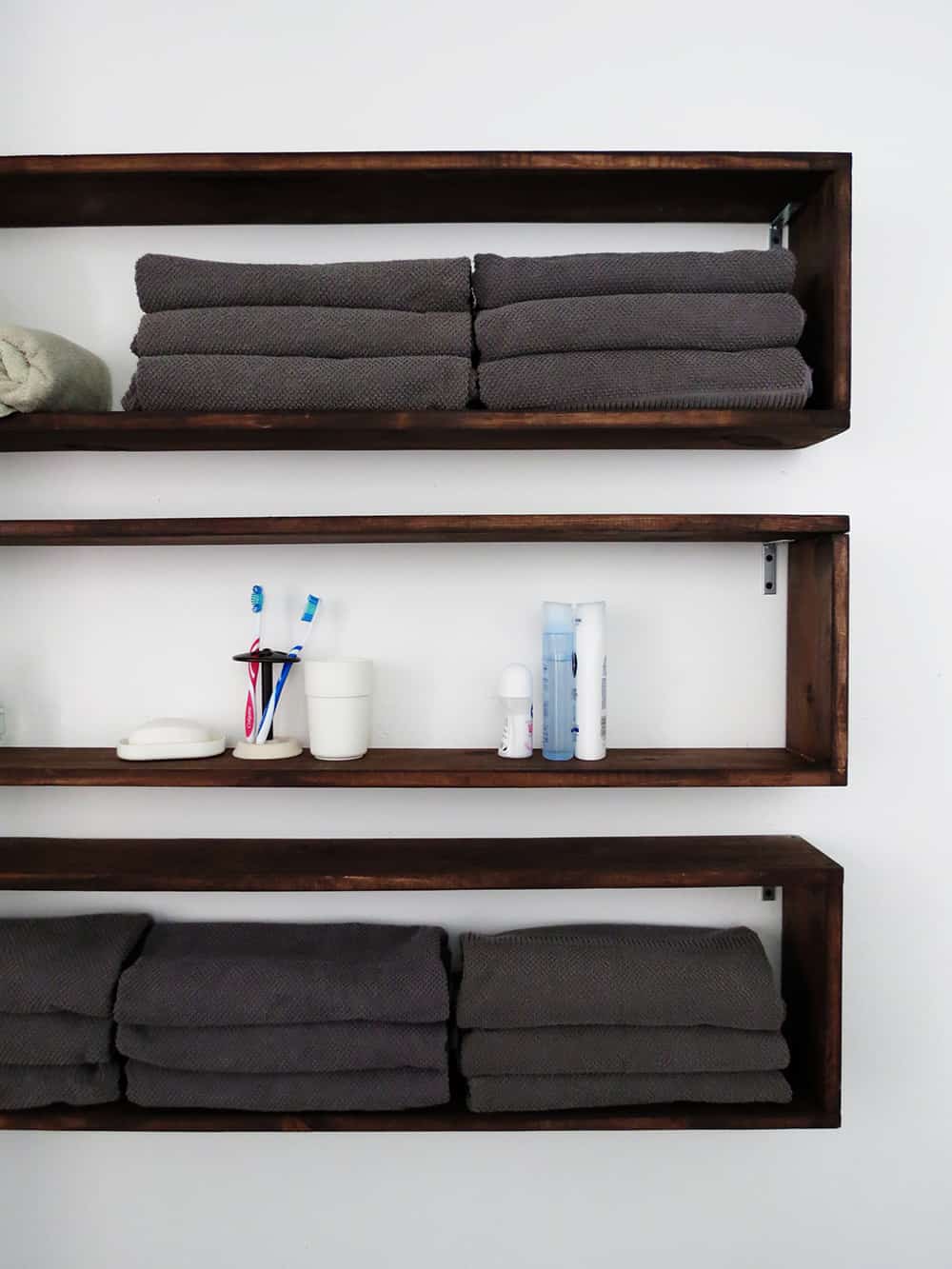 I wrote this DIY shelves tutorial for Bob Vila.
Remember you can easily adapt the box shelf dimension to your needs.
What do you think? What would you like to display on these shelves?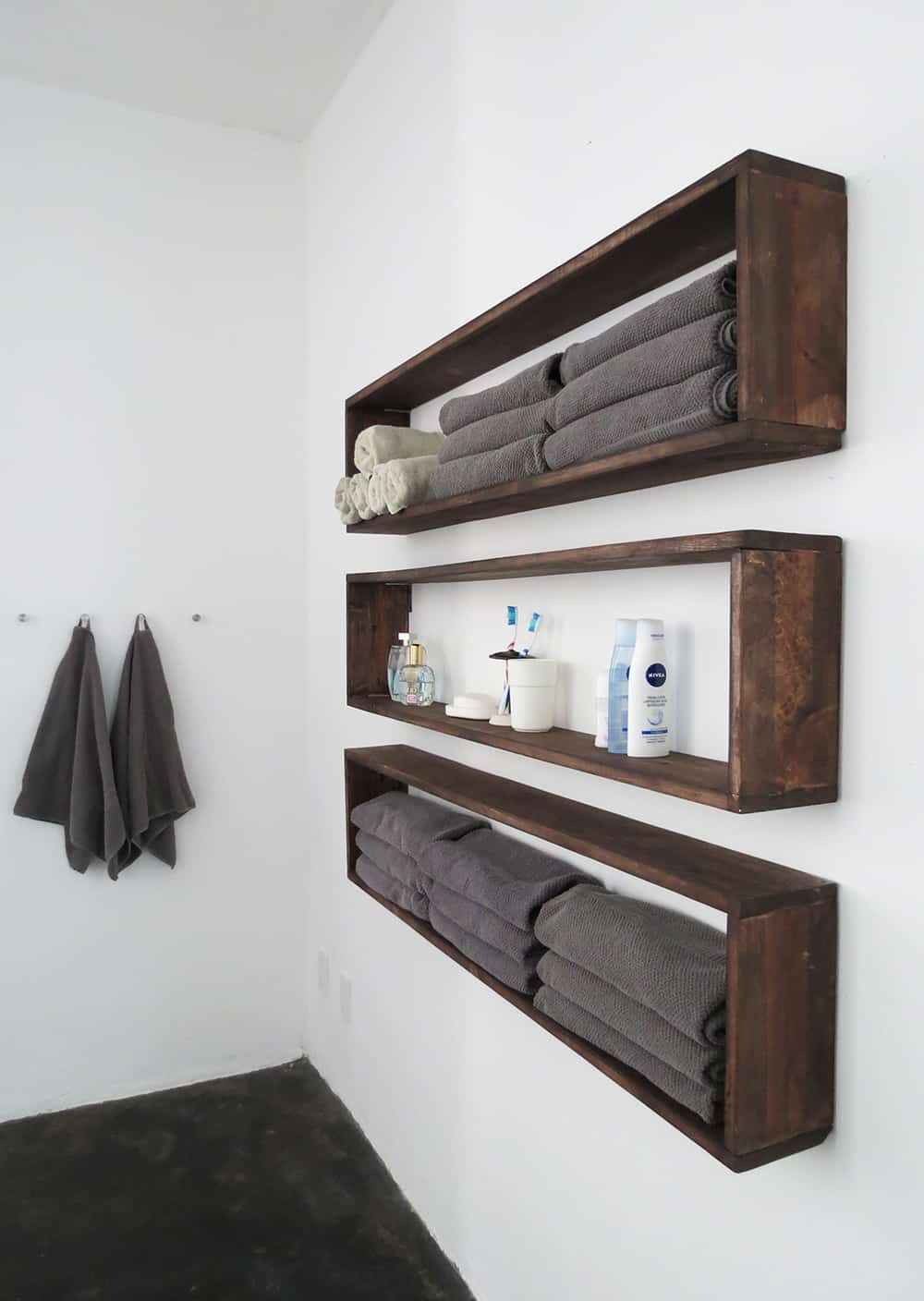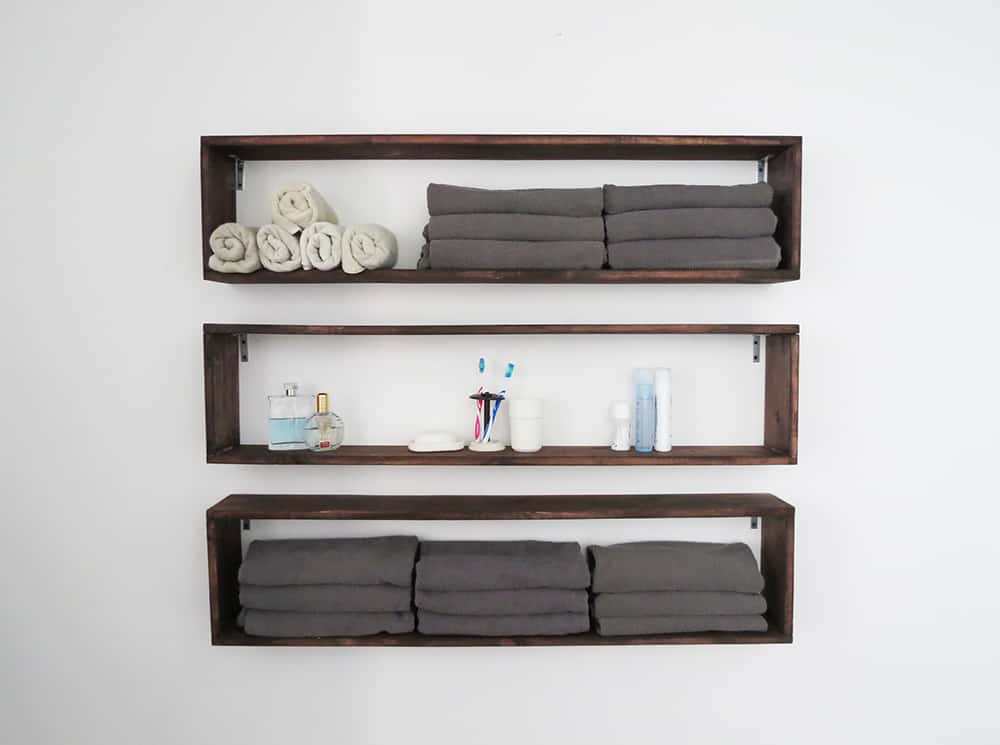 Want to remember it? Save these DIY wall shelves in your favorite Pinterest board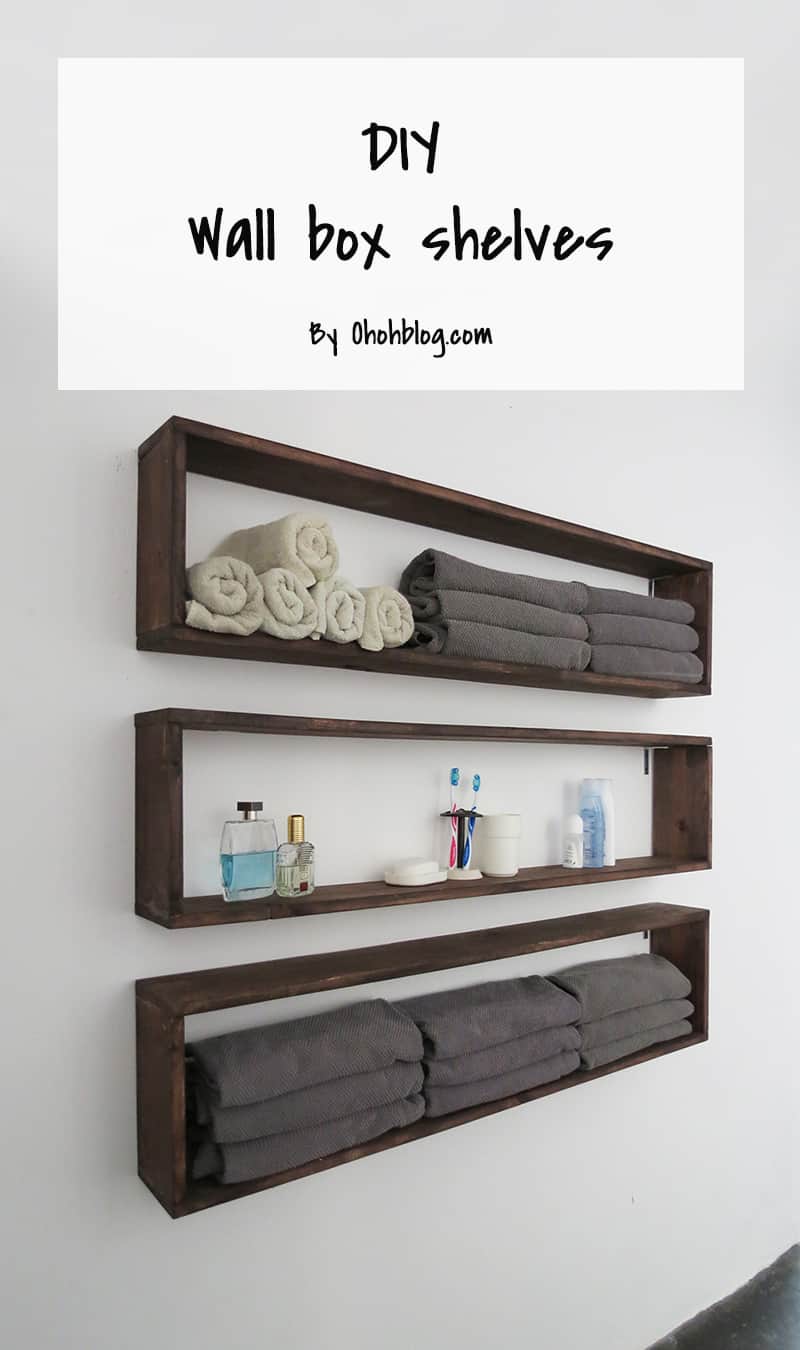 You will find all the tutorials featured in the video on my "Best DIY" page.
Amaryllis