Paper is certainly not the first thing that comes to mind when it comes to DIY jewelry.
However, it's a delightful material to work with to create colorful accessories.
Today, you'll learn how to make gorgeous earrings using only desk supplies.
If you're stuck at work with over the summer! It's time to make something entertaining. Try this fun DIY to brighten a dull office day!
[ This post probably contains affiliate links, our full disclosure policy is really boring, but you can read it HERE ]
Paper clips, scissors, glue, and colored paper are all on your desk, ready to help you create those amusing earrings.
RELATED: DIY picture frame with paper
RELATED: Easy to make paper wall hanging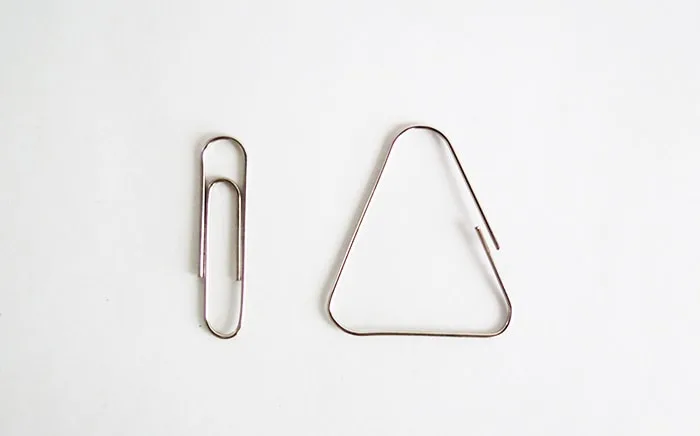 How to make Paper earrings
Aa I said you probably already have all the supplies on hand to make these DIY earrings.
To make jewelry, you can use many types of paper, such as old magazines, scrapbook paper, junk mail, wallpaper, washi paper, copy paper, hand-colored paper, and so on.
Start by opening the paper clip to make a triangle. These two triangles will be your earrings clips.
I've included three ways to make different earring shapes below…but I'm sure there are many more…just get creative! You can have a look at these creations for inspiration.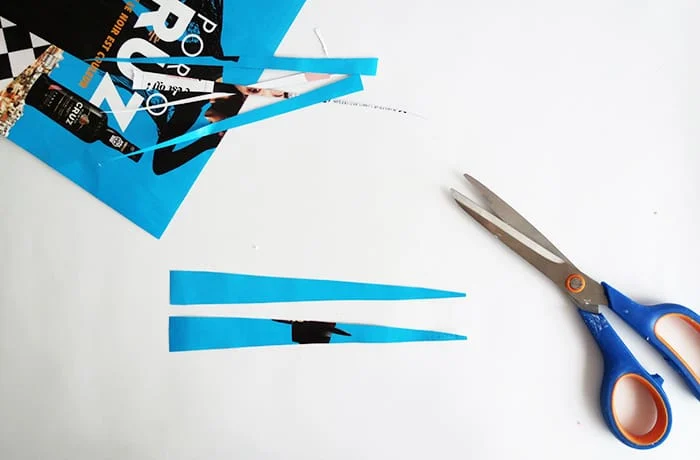 Grab a magazine, a flyer…any paper which you like the color and cut two long triangles in it.

Fold the upper part around the paper clip and glue.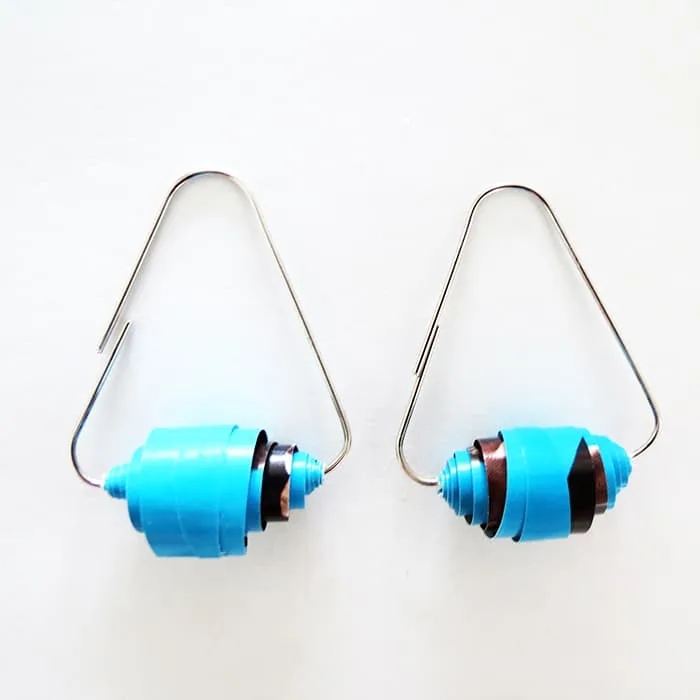 Wrap the paper on itself. Add some glue on the triangle tip and glue it on the paper to make a bead.
Repeat to make the second earring and done! You have a first pair of paper earring.
RELATED: DIY straw earrings
RELATED: DIY Paper lampshade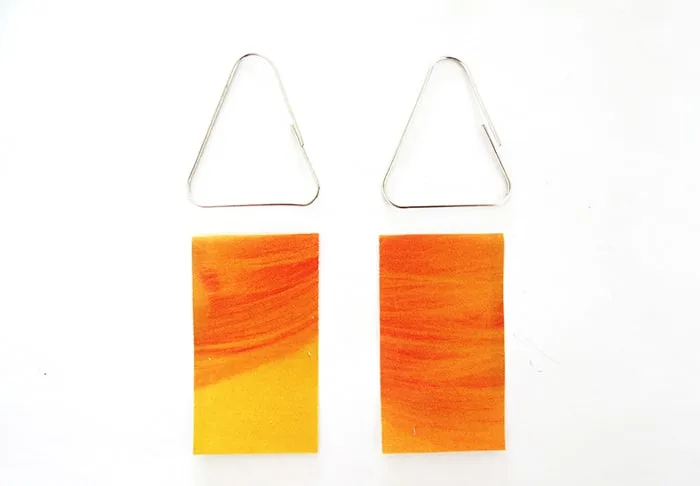 Second idea to make DIY earrings. Start by cutting two rectangles of paper.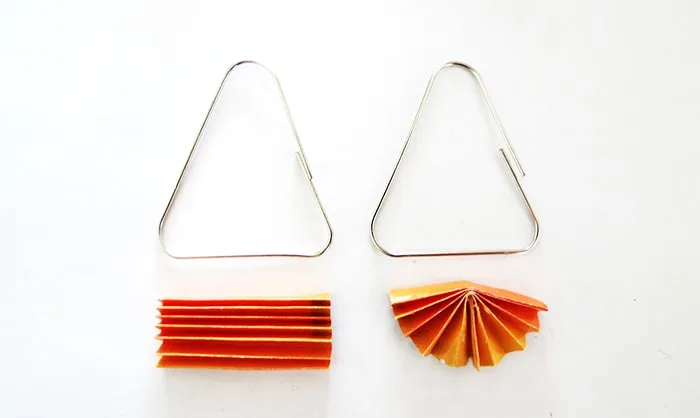 Fold the paper like an accordion, and then fold in the center to make a fan.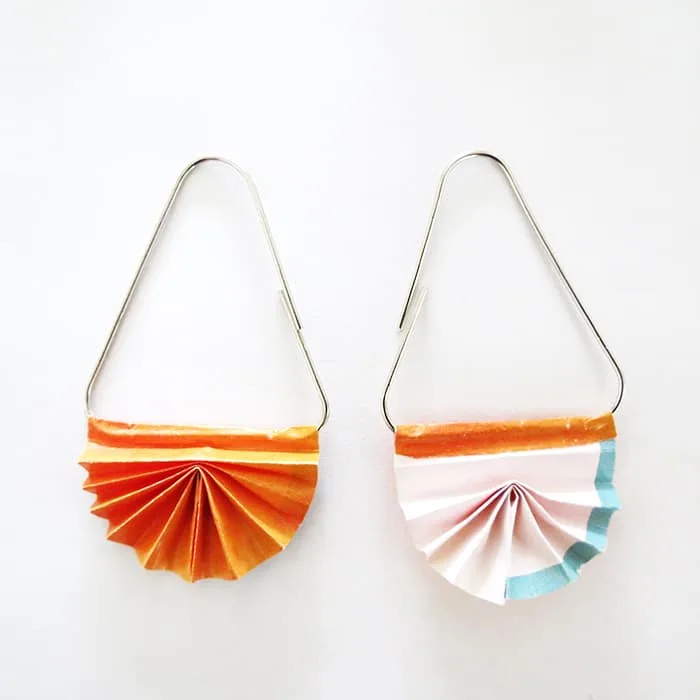 Glue the top part with the paperclip, and you just made a second pair of earrings.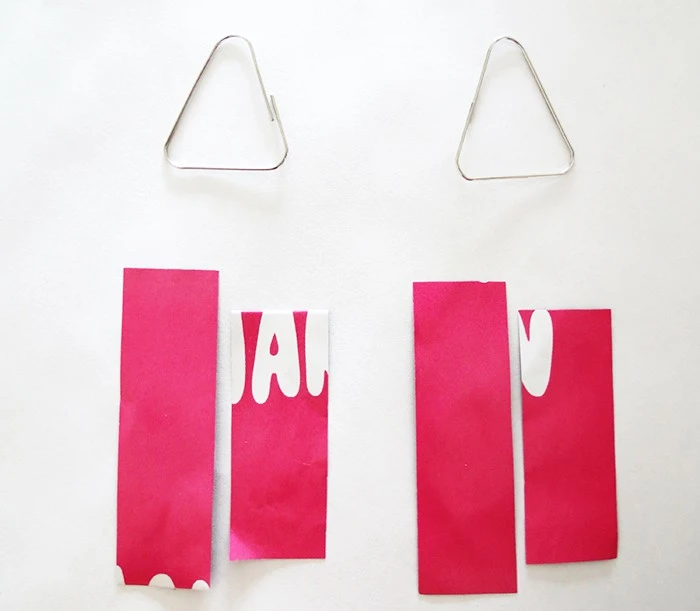 Third way to make paper earrings. Cut two rectangles for each earring, one short, and the other longer.
Fold them in the middle and glue them on top of each other on the paper clip.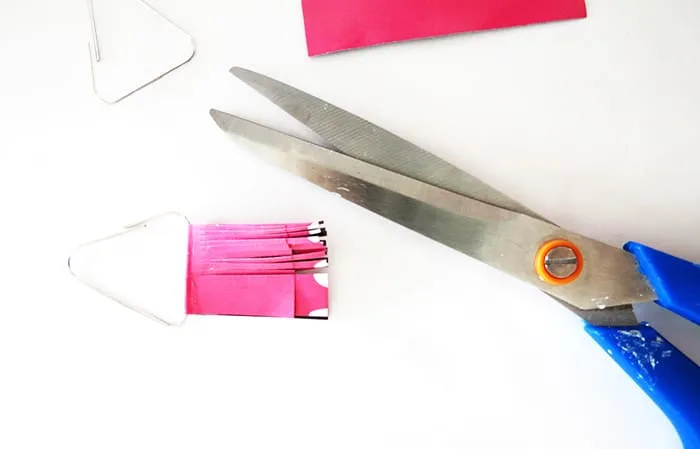 Cut small fringes with your scissors. And ready!
It was fun to work with magazine paper as the color are bright and you can play with both color side of the page.
Look at the earring below, I like the contrast between the pink outside and the black inside.
I understand that using a paperclip as an earring clip is unusual, but if you don't have any allergies, it will suit.
If you prefer, you can also use an allergy-free earring clip to hang the paper clip on it.
The same technique can also be used to make fun necklace pendants.
As you have noticed, paper jewelry is rather delicate. To protect your earrings, apply a coat of transparent nail polish or this special varnish.
It will not make them waterproof, but it will help them last longer.
Now you can match any of your outfit with paper clips earrings!
I hope you will have as much fun as I did making them!
I love to see what you create with my tutorials, so please share your creations in comments or tag me on instagram @ohoh.deco
RELATED: Easy to make 3D paper houses
RELATED: 12 easy Christmas paper ornaments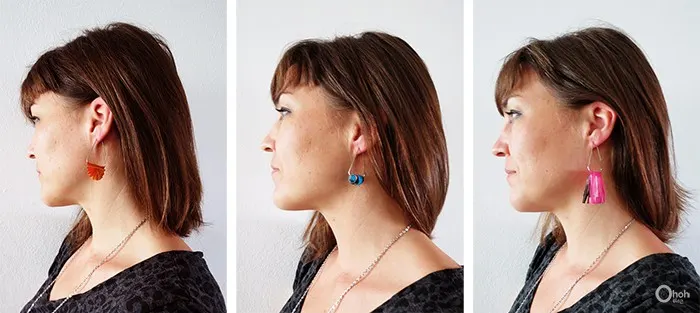 Want to remember these DIY Paper earrings? Save them in your favorite
Pinterest board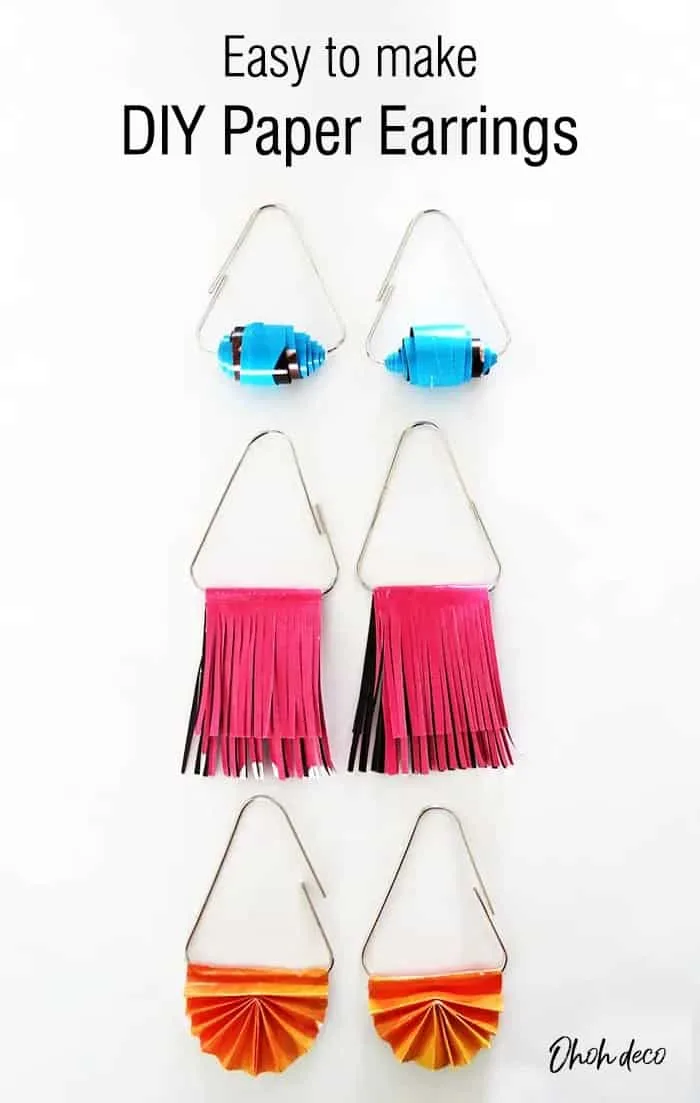 You will find all the tutorials featured in the video on my "Best DIY" page.
Amaryllis