If you are looking for an easy and economical way to dress a light bulb, nothing is simpler than this DIY paper lampshade.
This paper lampshade is easy to make. You don't need to make complicated folds or start a complex origami.
[ This post probably contains affiliate links, our full disclosure policy is really boring, but you can read it HERE ]
Just print the template on paper sheets of your choice. Cut along the lines and glue!
And voila, you can make a lampshade in less than 30 minutes. It's that simple to make this nice rounded ceiling lampshade.

RELATED: DIY paper lamp / Lampara de papel
RELATED: DIY Lampshade / Pantalla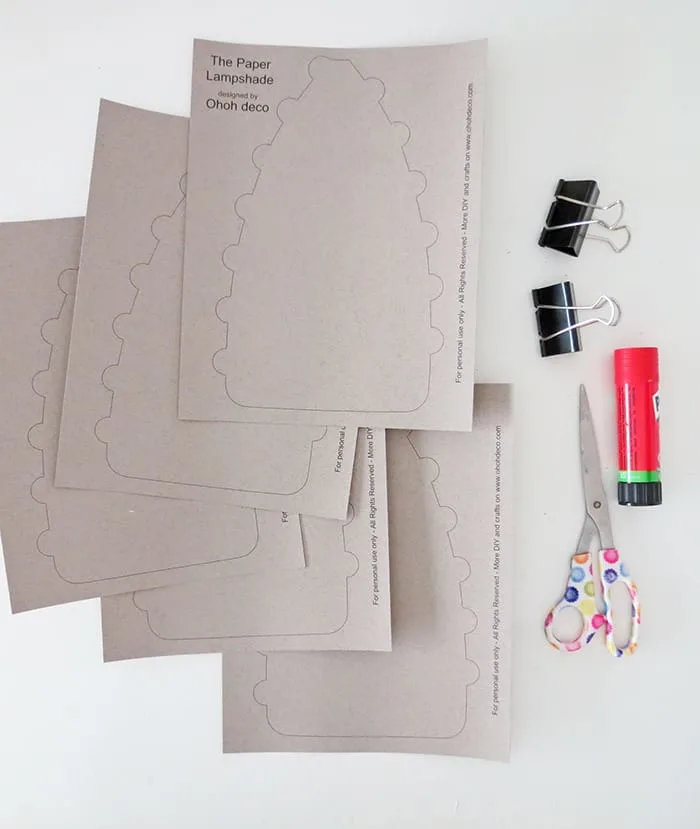 Can I make a lampshade out of paper?
Many different materials can be used to make lampshades: fabric, glass, wicker, plastic and paper.
To DIY, we have to look for economical and easy to work materials. This is why paper is a great option to dress up a bulb.
As you will see in the tutorial, the paper lampshade rests on the socket and is not in contact with the bulb.
However, you have to use energy-saving or LED bulbs. These bulbs don't emit heat and are safer than traditional halogen.
Plus you save energy, so it's even better.
Supplies you will need to make the lampshade
You will need 5 US letter size (or A4) paper sheets to print the lampshade pattern.
Choose any paper color you like. Remember the darker is the paper the less it lets light through. Think about the mood you want to create.
If you need some tips this post gives you the best tips for a great lighting decor. It explain all you need to know to set up proper lighting across your home.

What kind of paper is used for lampshades?
To make a paper lampshade prefer paper that diffuses the light as semi-transparent and light-colored papers.
Choose a paper that is a little tick and that will hold better than plain bond paper. Card stock paper will work great to make this lampshade.
My favorite paper to make lamp is textured paper, like drawing Canson paper. You can find them usually in art supply stores.
Canson paper has a really nice texture that will show when you light up the lamp and allow a warm and nice lighting.
You can make this lamp with any color of paper you like. Think about the ambience you want to create.
Remember the darker the paper is, the less light it will let through.
You can also work with patterned paper to create a unique decorative lampshade that will match your decoration.

RELATED: 18 ways to make a DIY lighting
RELATED: DIY paper house cord light
How to make a paper lampshade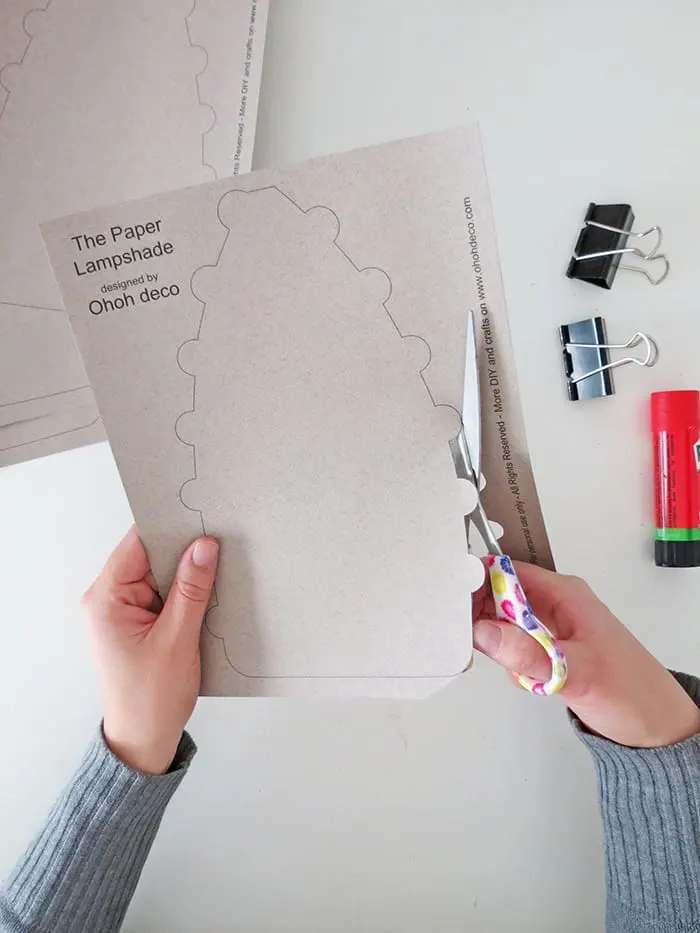 Download and print the lampshade pattern. You will need 5 sheet of paper.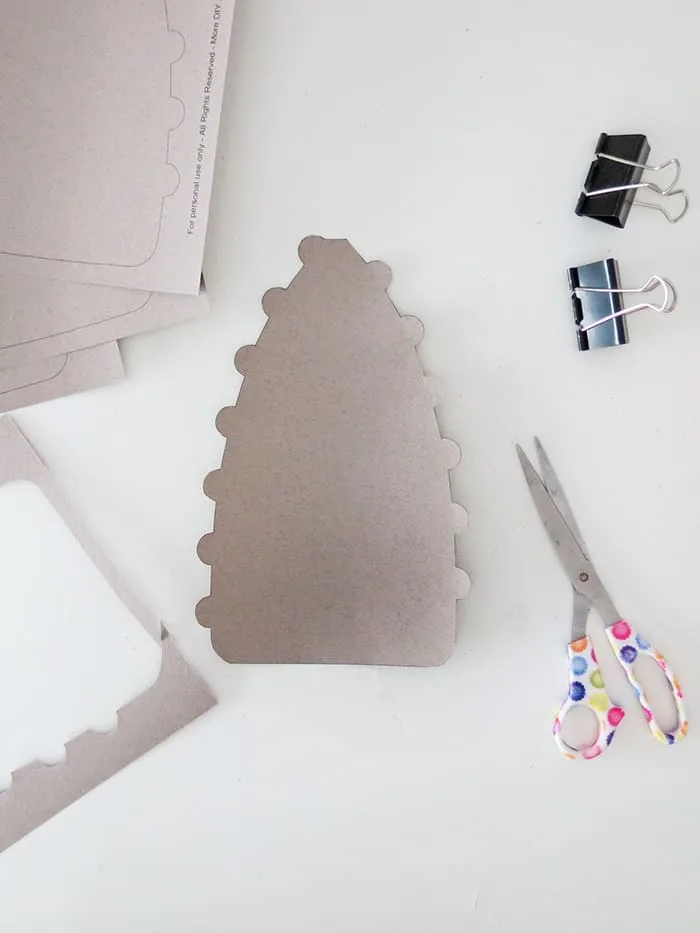 Cut a first shape following the lines.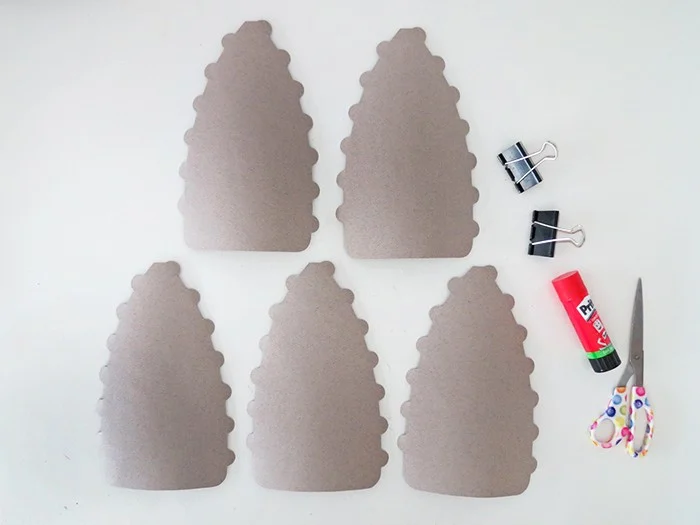 Keep cutting to have 5 identical shapes.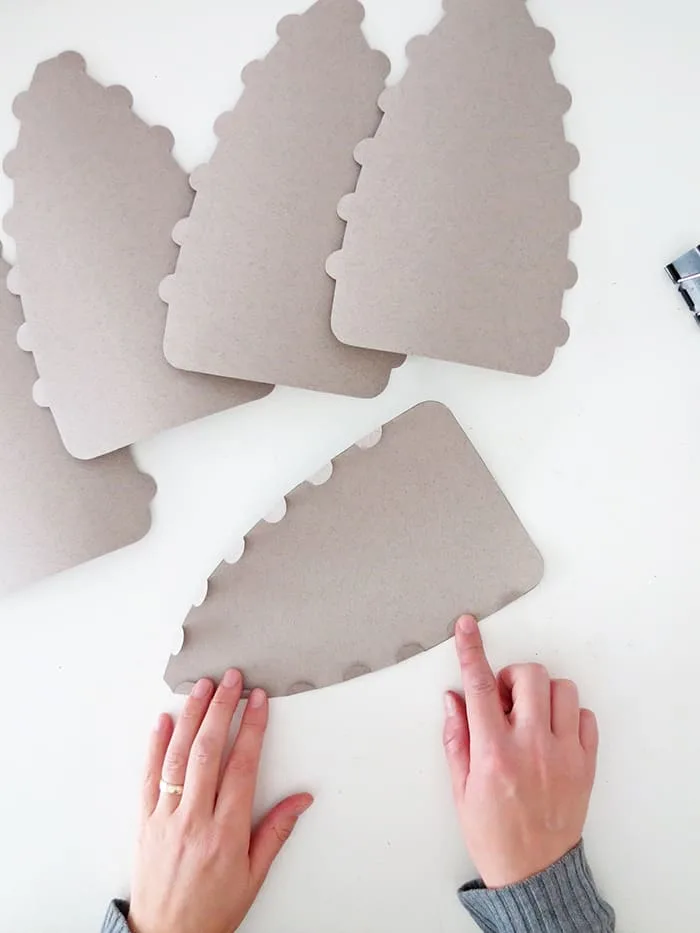 Fold the rounded flaps of every shape. Folding the flaps will help you assemble the lampshade.
Take two shapes, put glue o the flaps and assemble. Start by align the bottom edges.
You can choose to keep the flaps visible, so you will have a lampshade with wavy edges, as I did.
Or you can hide the flaps inside the lampshade. You will have neat edges but the wavy edges may still show through paper transparency when you turn the light on.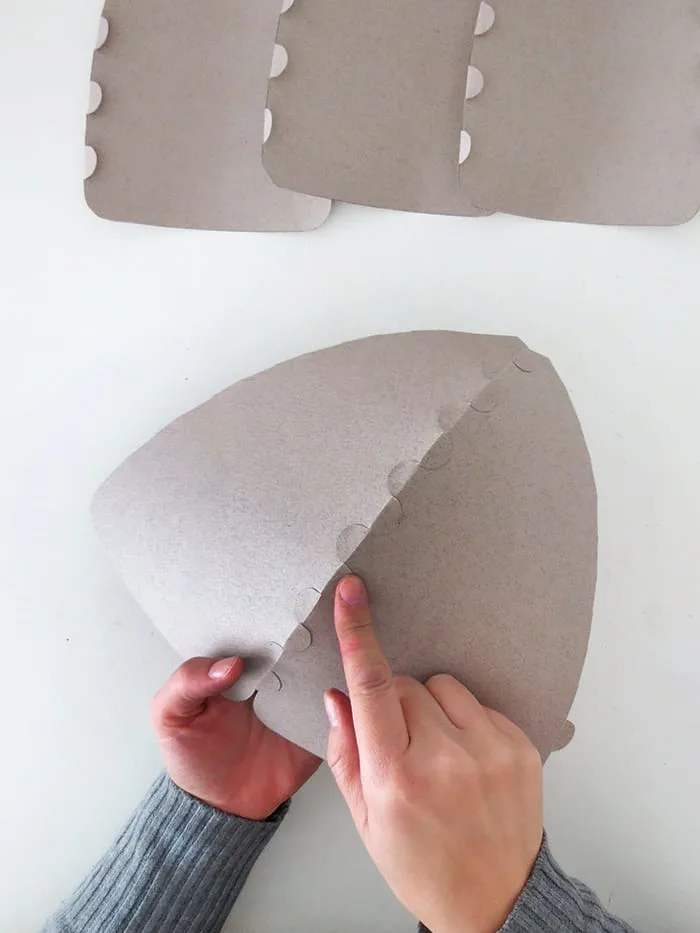 Press each flap to ensure good adherence. Don't hesitate to add glue if needed.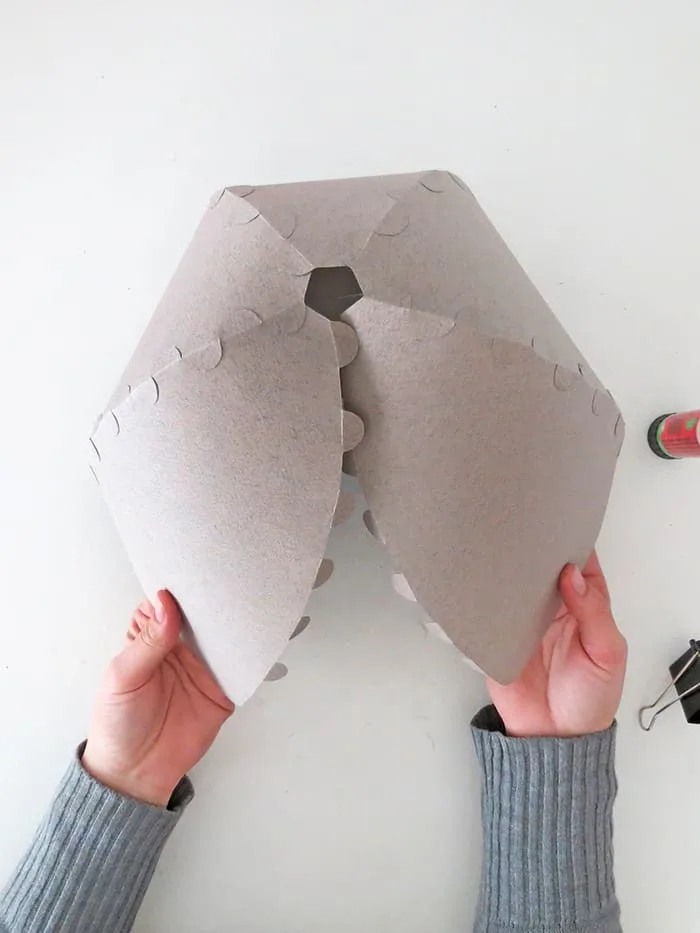 Repeat the same steps to attach the five paper shapes together. Leave one side open to easily place the shade over the lamp.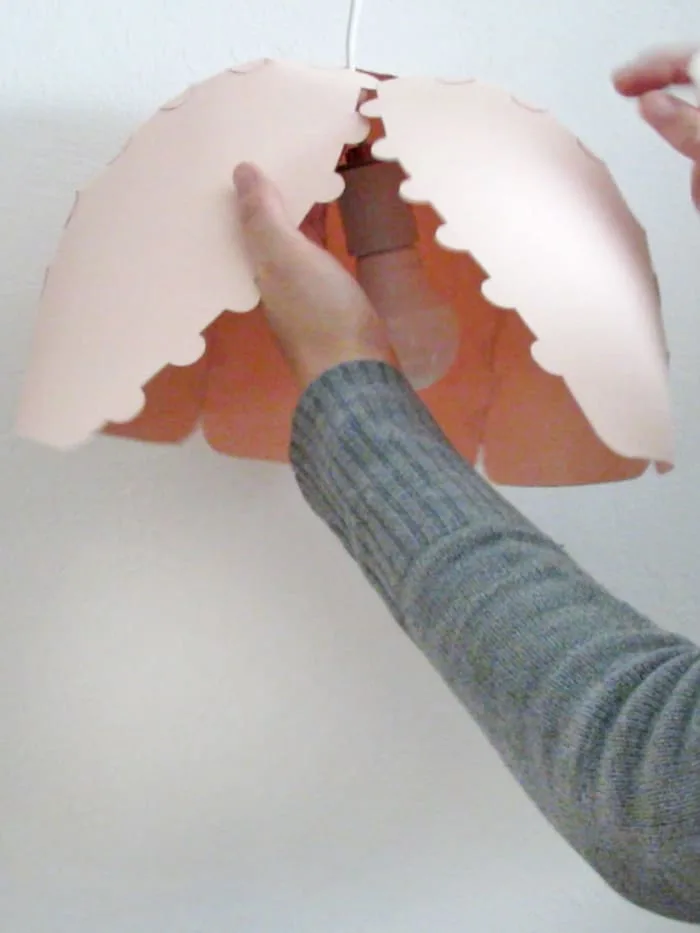 Place the lampshade above the bulb, around the wire.
You don't need to touch or make any electrical work. For safety ensure that the switch is turned off when placing the lampshade.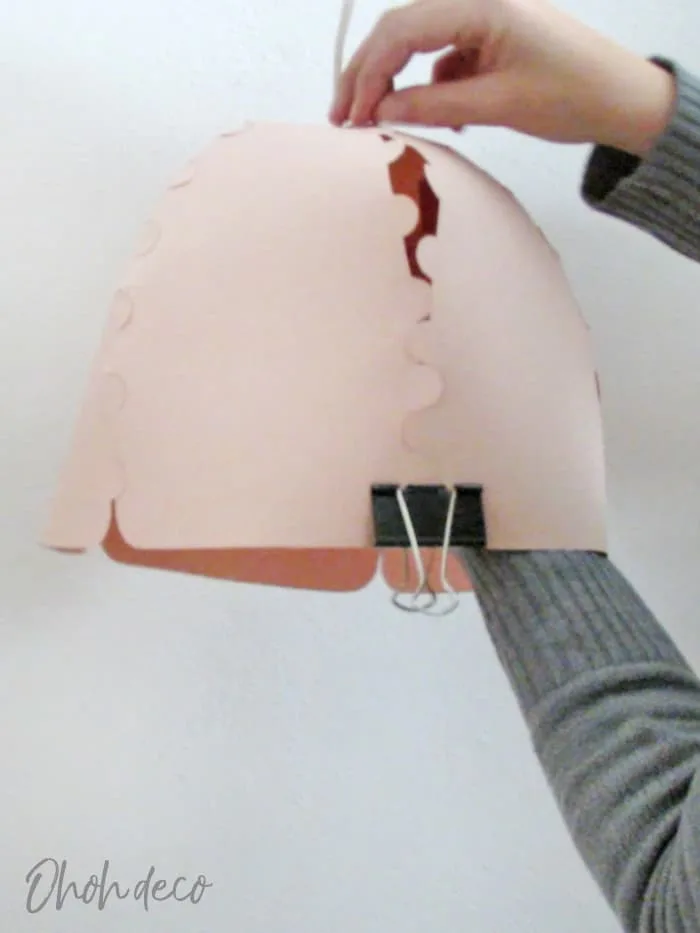 Add glue on the flaps and close the lampshade gluing the sides together.
You can help yourself using a paper clip to hold the bottom together while gluing the top part of the lampshade.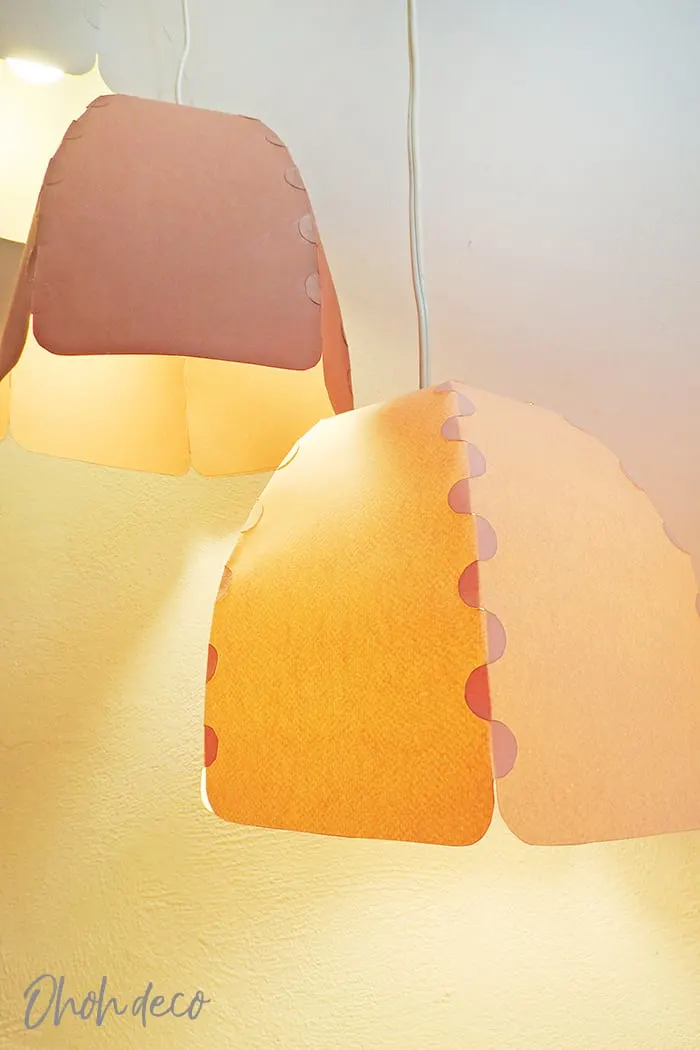 Light up the lamp and enjoy!
As you can see the wavy edges show more when the light is on and on light colored paper. I like this little detail.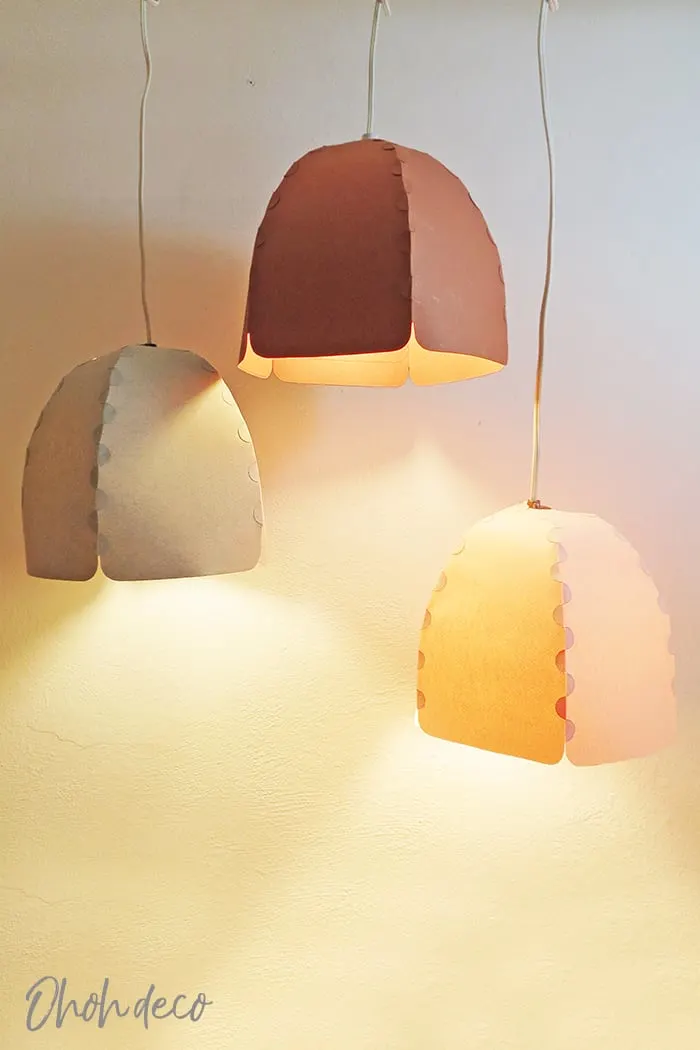 Which color would you like to make your lampshade? Would you like to try a patterned paper?
Follow Ohoh deco on Youtube and be the first to find out about the new DIY and crafts ideas.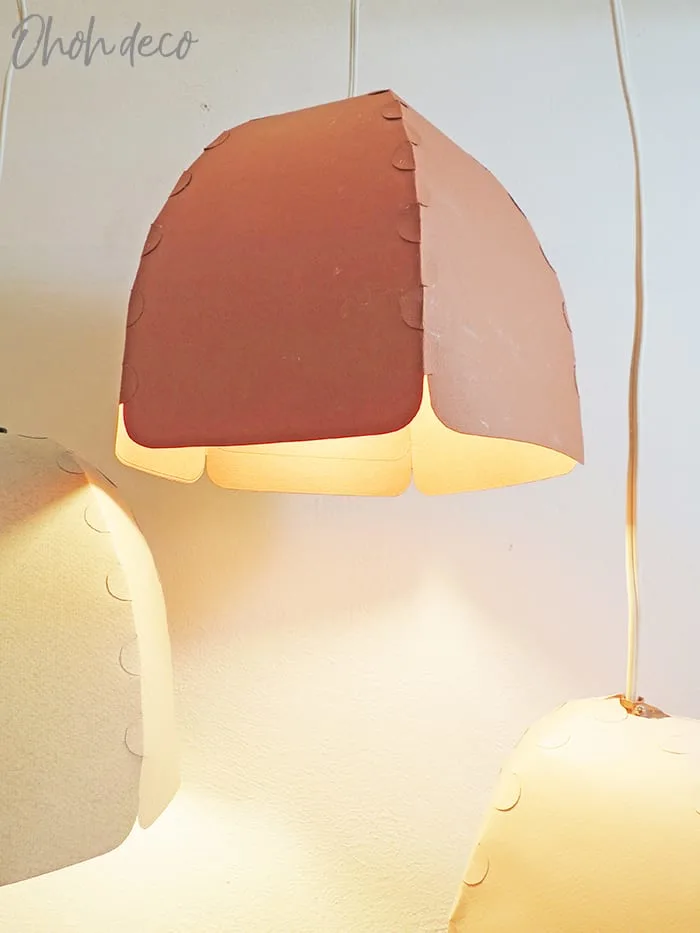 This paper lampshade is an easy DIY, you can make one in less than 30 minutes.
The template is available as instant download. As soon as you complete your purchase you can print the pattern and start making your lampshade.

Have fun crafting with paper!
RELATED: DIY Paper wall lamp
RELATED: How to make a rope lampshade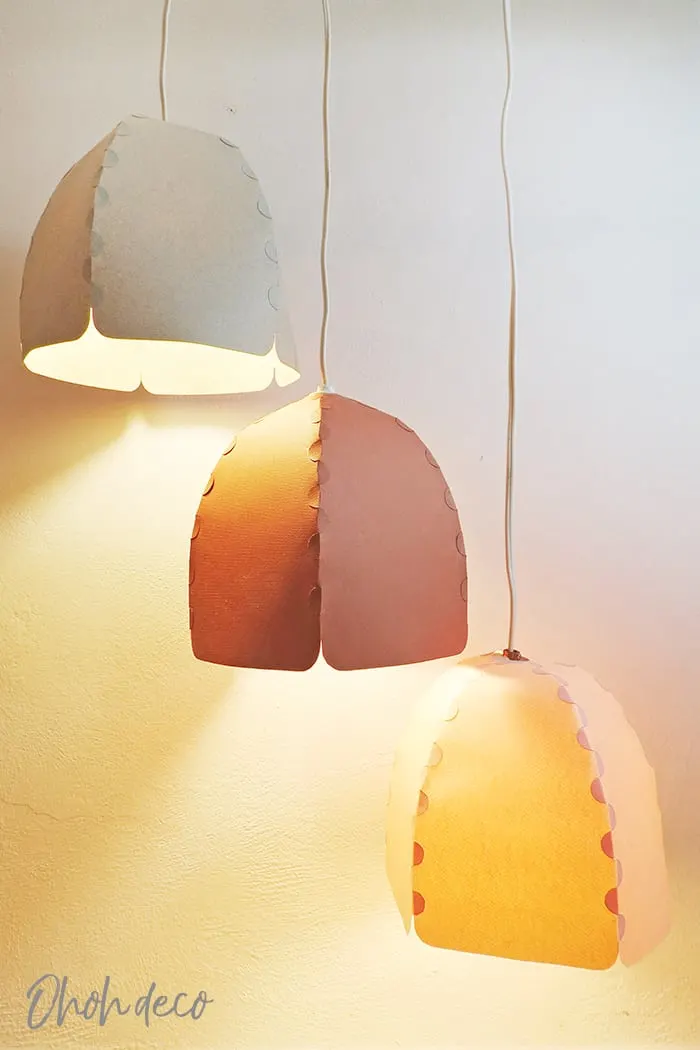 Want to remember it? Save this DIY paper lampshade in your favorite Pinterest board.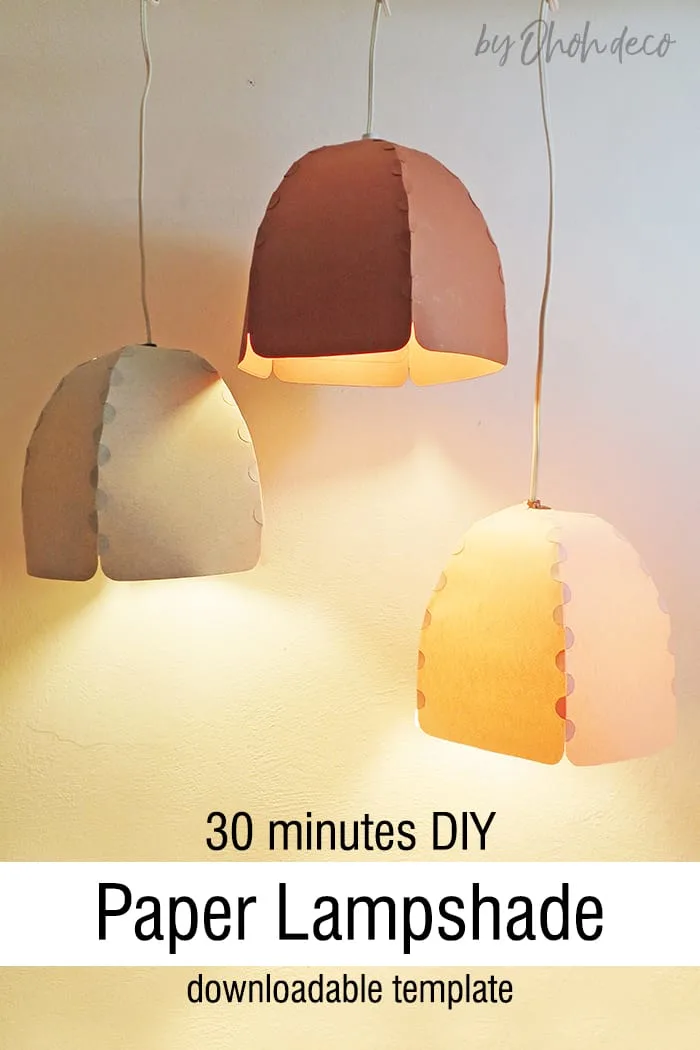 You will find all the tutorials featured in the video on
my "Best DIY" page
. Amaryllis